The most popular way to hike the Zion Narrows is bottom-up. We did the Zion Narrows top-down and made it a backpacking trip, which was so much more enjoyable since the first day you have the canyons to yourself. The day hike portion was day two of our backpacking trip.
If you want to see what it looks like to hike it top-down (we highly recommend it), be sure to check it out here. If you're doing the hike top-down and need a photo guide, scroll through these photos in reverse.
This post may contain affiliate links, where we receive a small commission on sales of the products that are linked at no additional cost to you. All opinions are always our own. Read our full disclosure for more info. Thank you for supporting the brands that make Local Adventurer possible.
Last Updated: June 13, 2021
Your Visual Hiking Guide to the Zion Narrows Day Hike
From the Visitor Center, take the shuttle to Shuttle Stop 9 for Riverside Walk. This is the gateway to the Narrows. It's 20-30 minutes of hiking on a paved trail until you reach Temple of Sinawawa.
The first landmark you see in the Narrows is this waterfall.
Next Landmark: Orderville Canyon. We thought about exploring the harrow canyon, but after talking to some people who were coming out, we found out the water was chest-deep. Since we had all of our photography equipment with us, we decided to continue down the Narrows. Saving it for next time!
Wall Street is where most people take their photos and is the most narrow part of the canyon.
This section brings more obstacles. Large boulders start to appear and there are some sections where the water that starts getting deeper. We even had to scramble on portions to avoid wading through the deeper waters. This was the deepest part of the hike. Some people attempted to traverse on the wall with no luck.
The first victim to fall into the mud. As our duty as photographers, it was most important that we document this before asking if our friend was okay. Sorry, Henry! (P.S. I was the only one who didn't fall, BUT I was also the slowest hiker.)
Jacob is a total trooper (and good husband) and is taking both our poops down in a trash bag. Would you do it for your wife / husband? :P
The furthest north you can hike to is Big Springs without a Narrows permit. If you happen to need more water, it's a great place to replenish your drinking water.
You can do this portion of the hike as a day hike without a permit going bottom-up.
The water is mostly ankle to knee-deep, but there were some sections that you had to get in waist-deep (and for shorties like me, you have to swim).
The greener or bluer the water is the deeper it is.
We recommend doing the top-down over two days if you like to stop a lot for photos. Some do it all in 1. Day 1 was our favorite day because we felt alone in the wilderness. A total of 10 people did the top-down including us that day. Day 2, you have to wait your turn to get photo opps without people in your photo.
Jacob's shoes fared the best in the water out of all four of us but had the least traction when climbing wet rocks.
Best Places to Stay in Zion
Zion Lodge (luxury) – it's the only hotel inside the park. You must reserve rooms at least 6 months in advance especially during peak season.
Best Friends Roadhouse and Mercantile (mid-range) – in Kanab and great if you have your pets with you!
The Advenire St George (luxury) – loved our stay here for Zion and also the nearby hikes. It has a nice luxury boutique feel and is conveniently located in historic St George with plenty of great walking distance food options after a full, active day.
Have you hiked through a river before? Have you been to Zion National Park? What's your favorite part National Park?
Did you enjoy this post? Pin it for later
See More National Park Guides
"Discovery consists not of seeking new lands but in seeing with new eyes" – M. Proust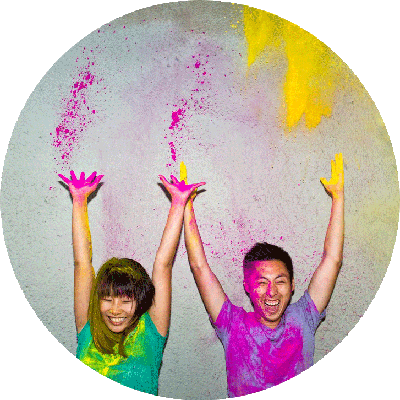 Esther and Jacob are the founders of Local Adventurer, which is one of the top 5 travel blogs in the US. They believe that adventure can be found both near and far and hope to inspire others to explore locally. They explore a new city in depth every year and currently base themselves in Las Vegas.