We love visiting all the Utah parks, and we feel so fortunate that we live so close to them. If you love hiking, we've put together a list of the best hikes in Arches National Park.
What's great about Arches National Park is that their scenic drive takes you to many of the popular arches in the park. However, there's still a lot that you can only access on foot, including the world-famous Delicate Arch. Luckily, there are plenty of options for all levels of hikers!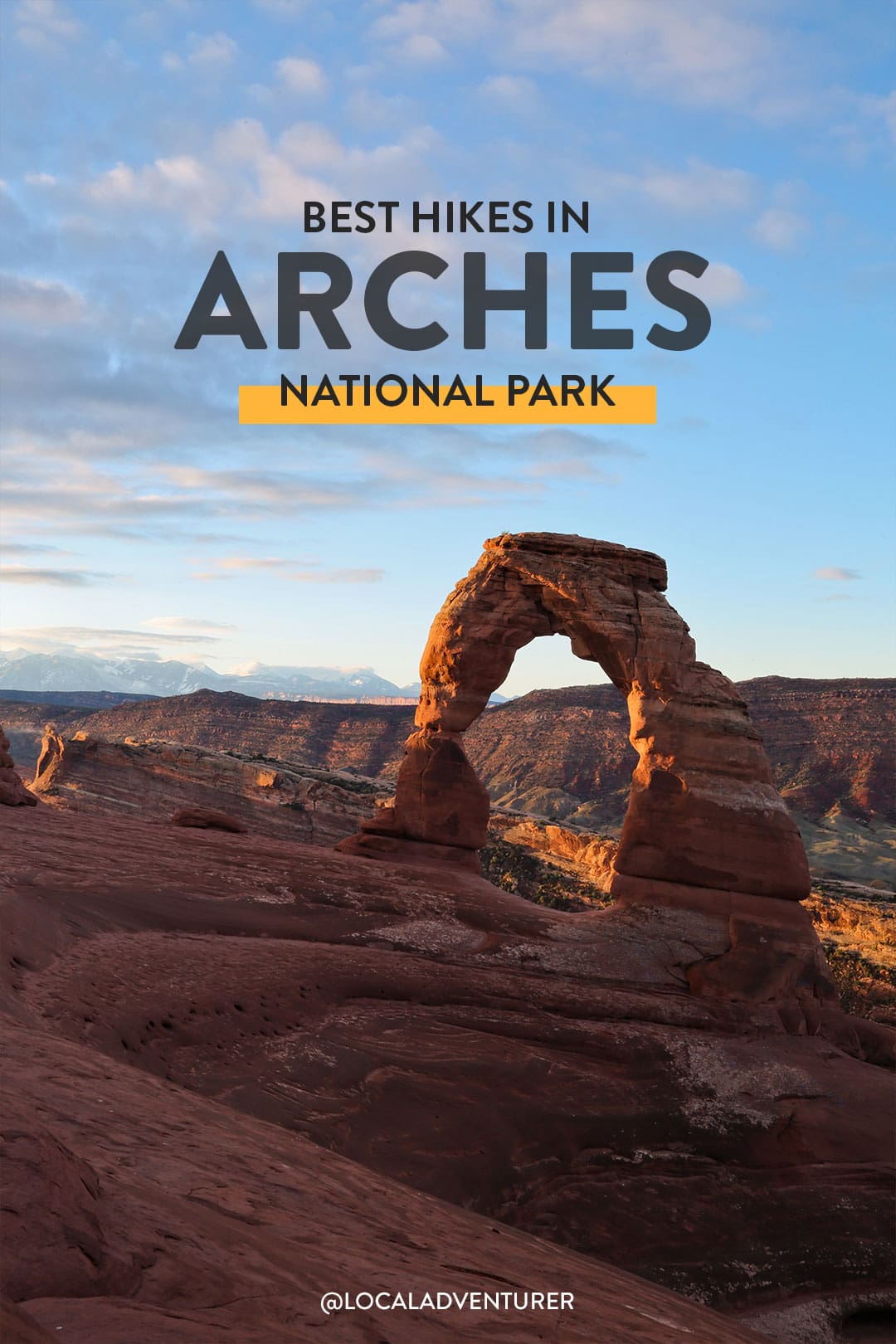 This post may contain affiliate links, where we receive a small commission on sales of the products that are linked at no additional cost to you. All opinions are always our own. Read our full disclosure for more info. Thank you for supporting the brands that make Local Adventurer possible.
Last Updated: February 1, 2022
11 Best Hikes in Arches National Park You Simply Can't Miss
UPDATE: Timed Entry Tickets are now required from April 3 to October 3, 2022. It doesn't cost extra but there is a $2 service fee. If you have camping, backcountry, Fiery Furnace, or special use permits, they qualify as your ticket. You also don't need one if you are doing a tour with an approved company.
Distance: 0.3 Mile   |   Difficulty: Easy
You get a great view of this picturesque rock from the road, but this short stroll gets you right next to it to really appreciate its size and keeps you hoping that the rock stays balanced.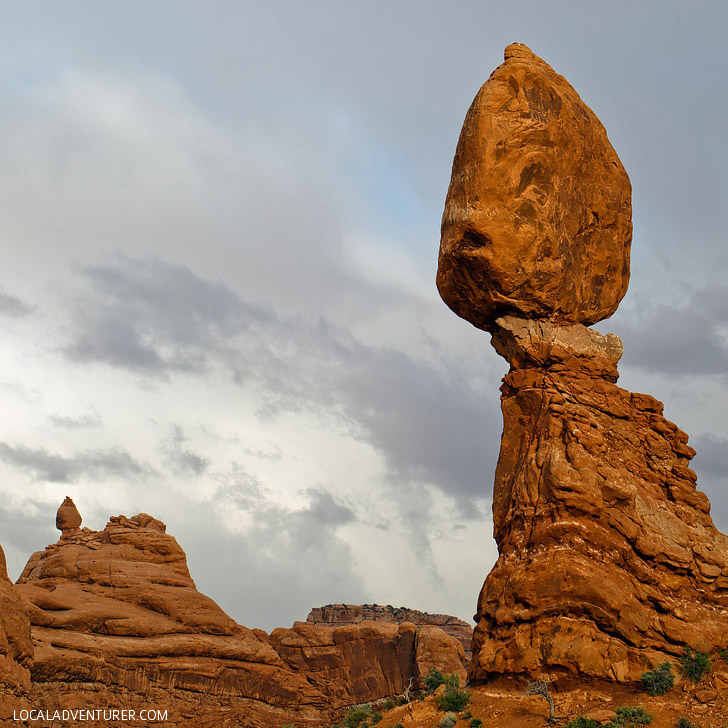 Distance: 0.5 Mile   |   Difficulty: Easy
This gravel-surfaced trail takes you to the base of two giant arches that span above you.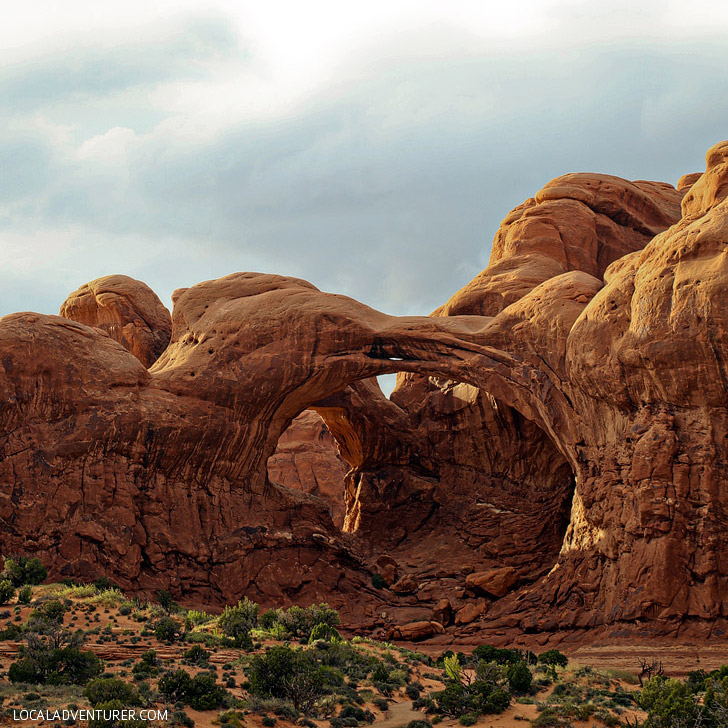 Distance: 1 Mile   |   Difficulty: Easy
A well-marked trail takes you to North Window, South Window, and Turret Arch. You can climb into both the North Window and Turret Arch for great photo ops, but can only see the South Window from below. (Has anyone scrambled up there? It doesn't look easy.)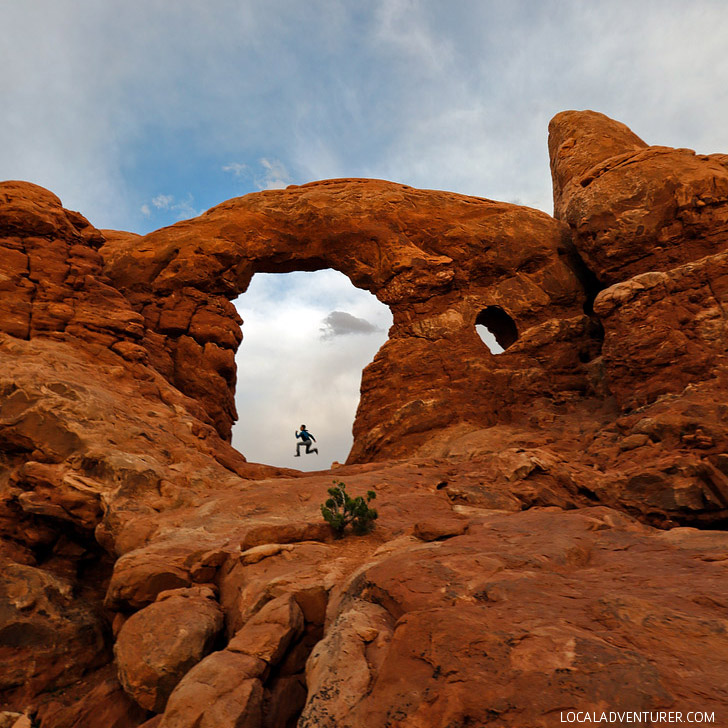 Distance: 1.6 Miles   |   Difficulty: Easy
This is a relatively easy hike in Devils Garden and takes you to one of most recognizable arches in the park. You also have optional side trips to Tunnel and Pine Tree arches.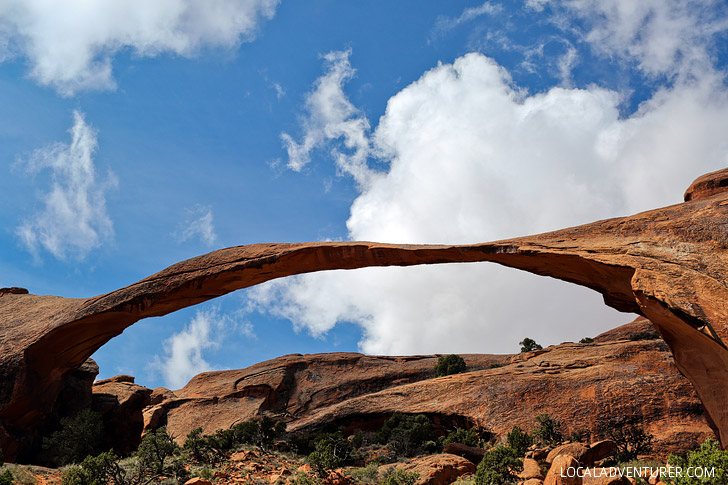 Distance: 2 Miles   |   Difficulty: Easy
Most people skip over Broken Arch for the more popular arches, so it leaves it less crowded. It's a relatively easy hike and you get to play under an arch (that doesn't really look broken at all)!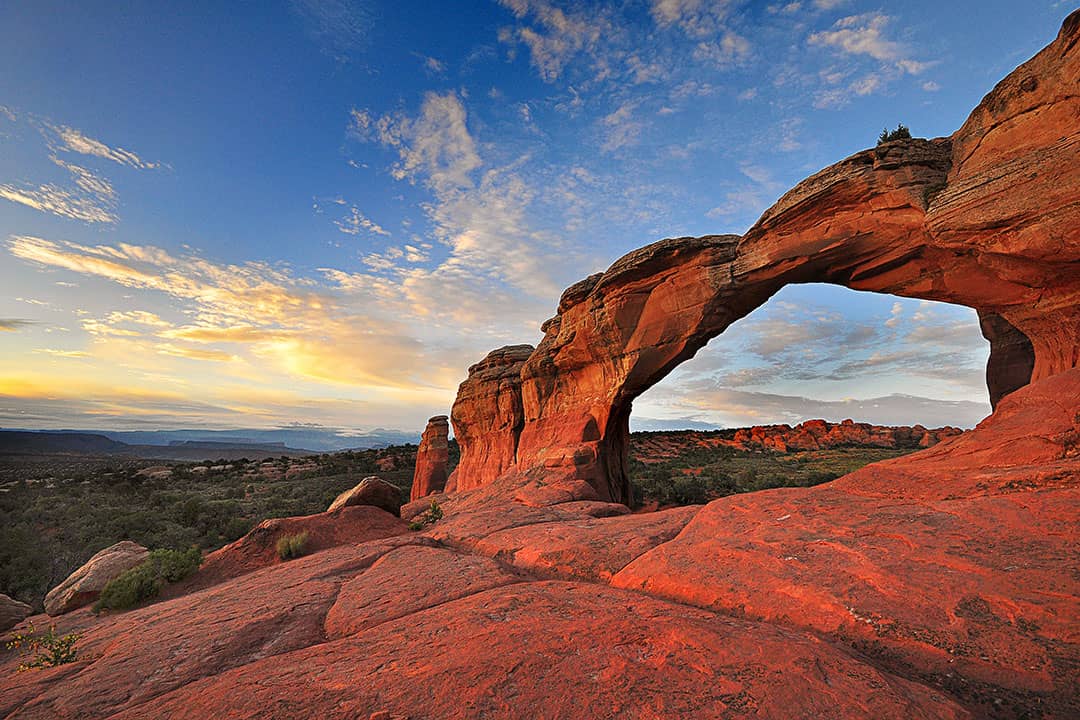 Distance: 2 Miles   |   Difficulty: Moderate
This hike works best if you have someone who isn't interested and just wants to drive. You can get dropped off at the Park Avenue parking area, then follow the trail through the canyon until you reach the Courthouse Towers where they pick you up!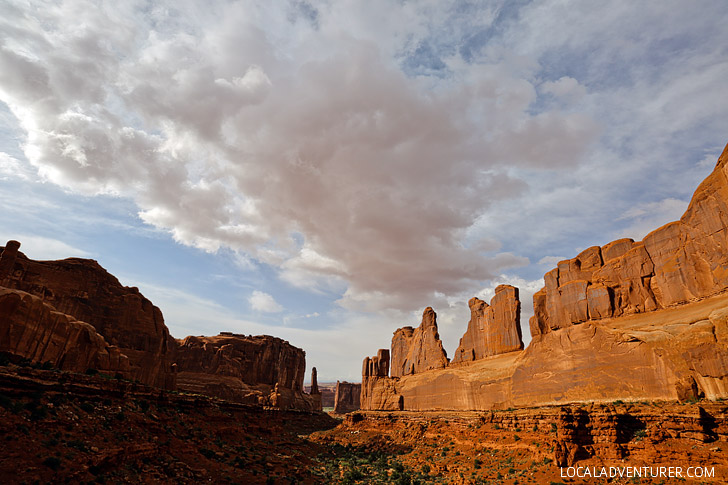 Distance: 2 Miles   |   Difficulty: Strenuous
This hike can only be accessed through a ranger-led hike. Sign up at the visitor center, and explore this labyrinth of narrow sandstone canyons. It does require scrambling! Sign up early. When we arrived, all the slots were taken.
Distance: 3.2 Miles   |   Difficulty: Strenuous
Slick rock and no shade can make this trail difficult. During the day it can be brutally hot. It is easily one of the most crowded hikes since it's the most popular arch in the world. Check out our guide for the Delicate Arch hike.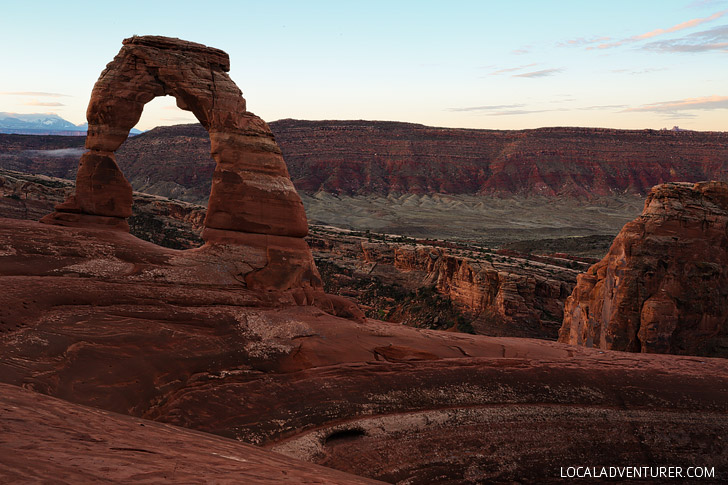 Distance: 3.4 Miles   |   Difficulty: Strenuous
This trail has steep climbs and has you walking through sandstone fins and sand dunes, but you get to visit a unique arch with a tower attached! This is a great hike to get away from the crowds.
10. Double O Arch (Includes Landscape Arch)
Distance: 4.5 Miles   |   Difficulty: Strenuous
Although the beginning of this hike is easy, it starts to get more difficult after you pass Landscape Arch. There are narrow ledges and areas with exposure to drop-offs.
Distance: 7.8 Miles   |   Difficulty: Strenuous
This hike was the highlight of our trip, and we highly recommend it! It gives you a chance to see multiple arches, including Landscape and Double O. The arches are beautiful, but the hike itself is also very fun and diverse. It requires some scrambling and has some exposure to heights. We saw some folks turn back.
I have a terrible fear of heights, but it wasn't as bad as I anticipated. You should be fine as long as you have a good pair of hiking shoes with good traction.
Map of the Best Hikes in Arches National Park
Have you done any of these hikes? Any that we need to check out and add to the list?
Did you enjoy this post? Pin it for later
SEE MORE CITY BUCKET LISTS
"Discovery consists not of seeking new lands but in seeing with new eyes" – M. Proust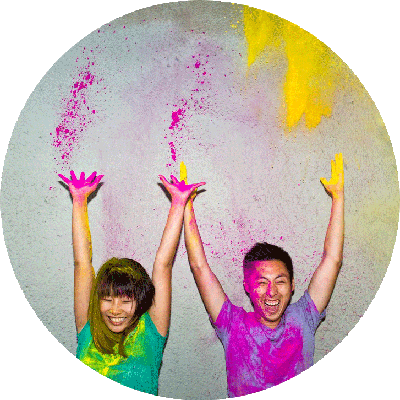 Esther and Jacob are the founders of Local Adventurer, which is one of the top 5 travel blogs in the US. They believe that adventure can be found both near and far and hope to inspire others to explore locally. They explore a new city in depth every year and currently base themselves in Las Vegas.