We just got back from a whirlwind of museums this past weekend. The Seattle area has over 40 museums with a wide range of interest and topics. We've had a chance to check out 10 of them, but since we're only a 3-hour drive away, we know we'll be back to see more soon!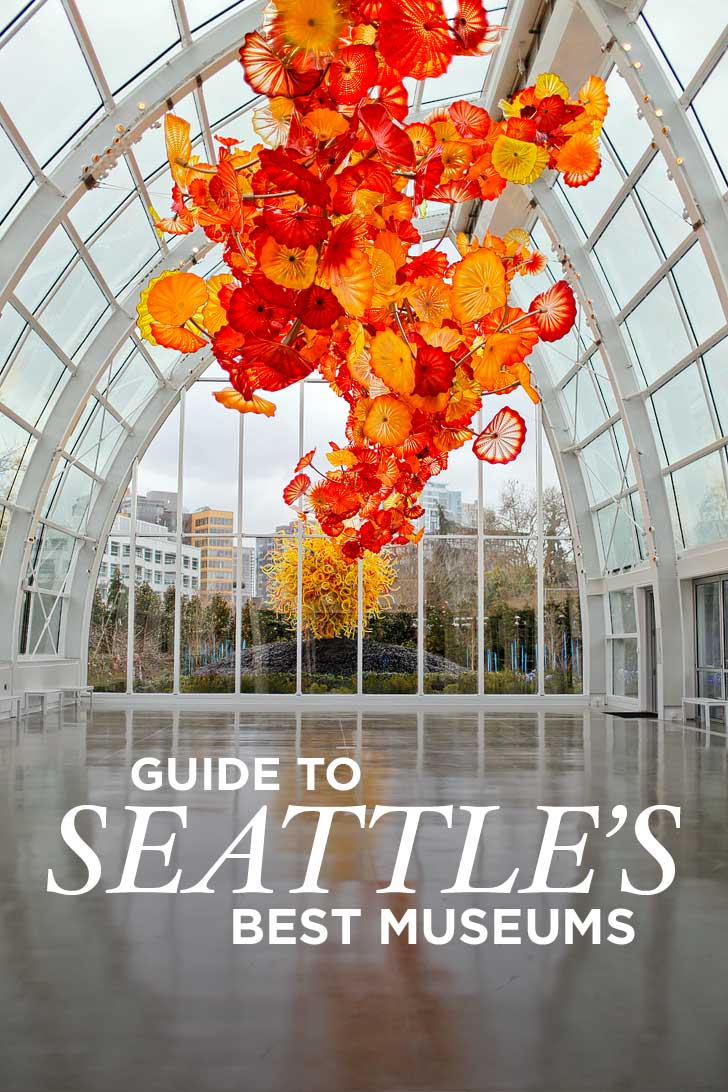 11 AMAZING MUSEUMS IN SEATTLE WASHINGTON
CLICK ON THE LINKS TO SKIP TO EACH SECTION
ALSO COVERED
1. MoPOP (formerly EMP)
Address: 325 5th Avenue N Seattle, WA 98109
We nerded out at the Museum of Pop Culture. They have different exhibits with themes like Star Trek, Nirvana, Jimmy Hendrix, Fantasy Worlds, Indie Game Revolution, Science Fiction and more. Each exhibit has memorabilia from some of the most unforgettable pop culture moments and movies. They also have interactive exhibits like Sound Off!, where you can learn about the different aspects of music and practice playing the guitar, drums, and singing in the sound booth.
Pro Tip: Don't forget to explore the exterior of the building too, which was designed by Frank Gehry. He often looked to music for inspiration. Around the back, there are great photo ops too.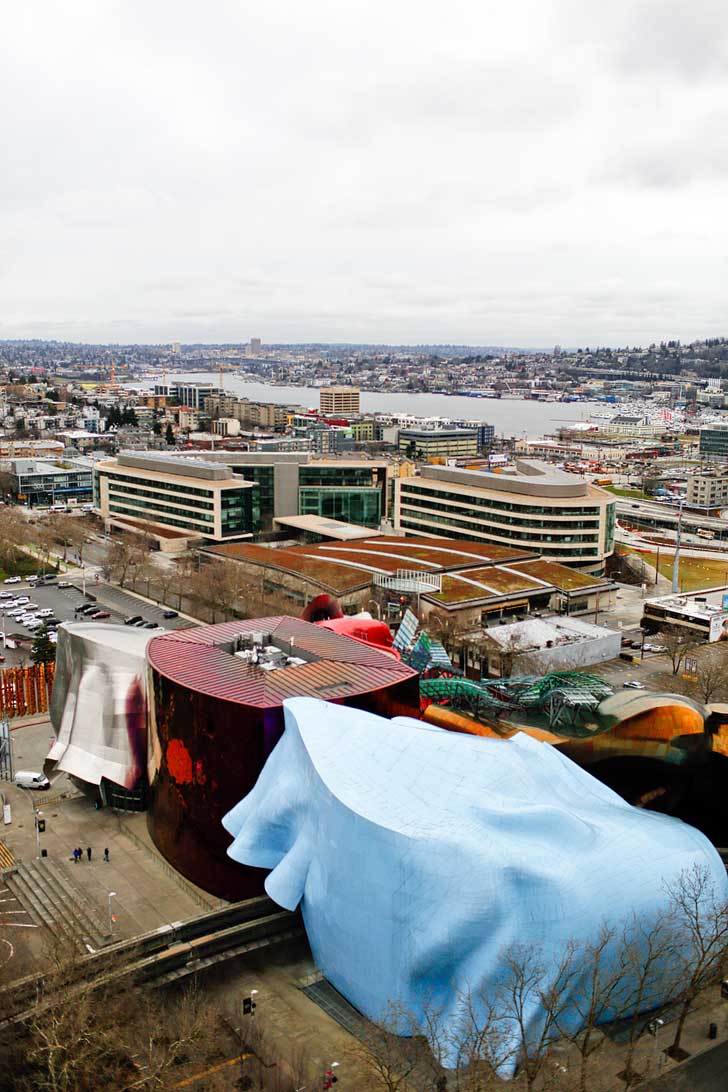 Address: 1010 Valley St, Seattle, WA 98109
This museum has all things wooden boats. Check out all the different types of boats they have in their collection or even enroll in heritage skills workshops to learn more about the craftsmanship. The highlight, though, happens every Sunday when they take people out for free rides on different boats from 10AM-3PM.
Pro Tip: To take advantage of the free ride Sundays, get there early. During the winter, the slots don't fill up immediately, but during the summer when the weather is nice, there can be lines wrapped around the building as early as 9 AM.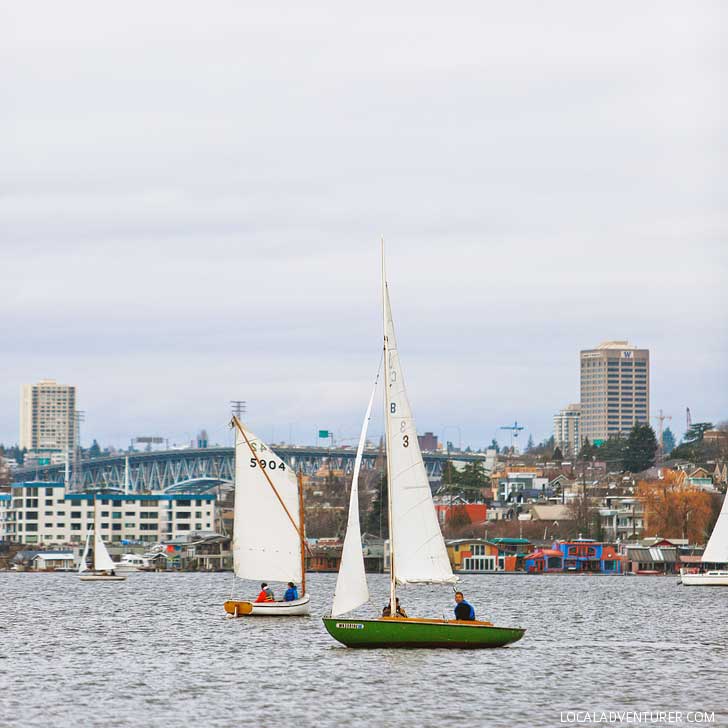 Address: 305 Harrison St, Seattle, WA 98109
Dale Chihuly is one of the most recognizable names in glass art. If you've ever been to the Bellagio in Vegas, then you're familiar with his work in the lobby ceiling. Chihuly is originally from Tacoma, Washington and often has limited time exhibits, but Chihuly Garden and Glass opened at the Seattle Center in 2012 and has no plans on leaving. Each piece is beautifully displayed and they even have demonstrations about the process out of an old converted Airstream.
Pro Tip: This place gets busy! Try to arrive as early as possible especially if you're hoping to get good photos without people in them. The best photo spots come towards the end at the glass house, so we suggest you head there first.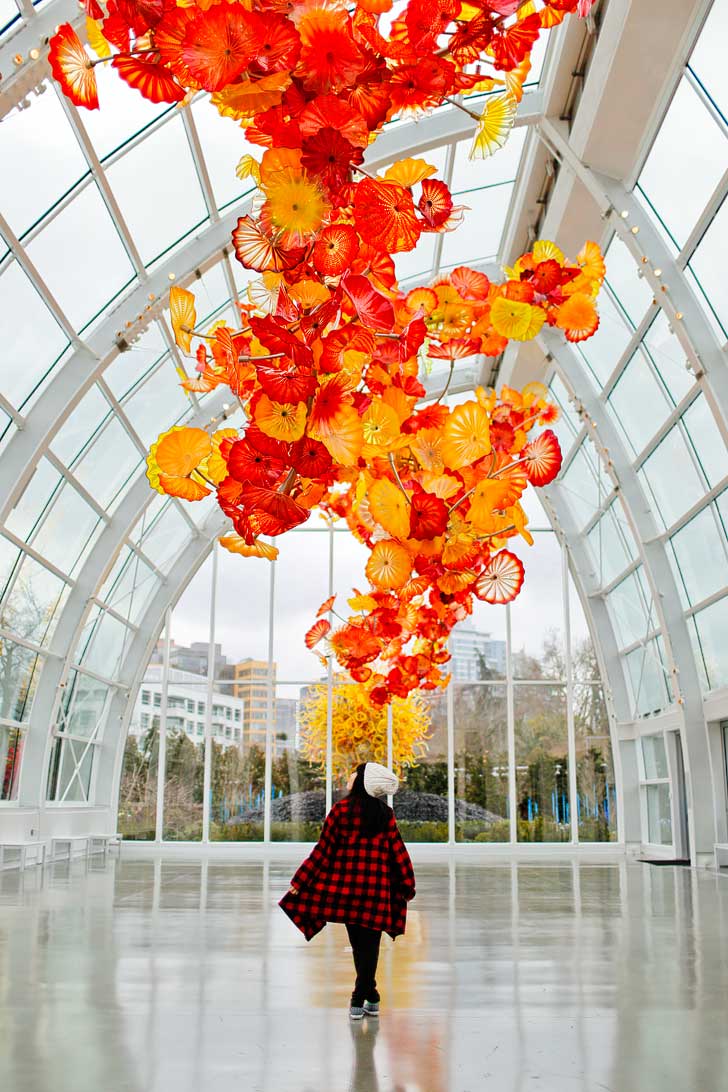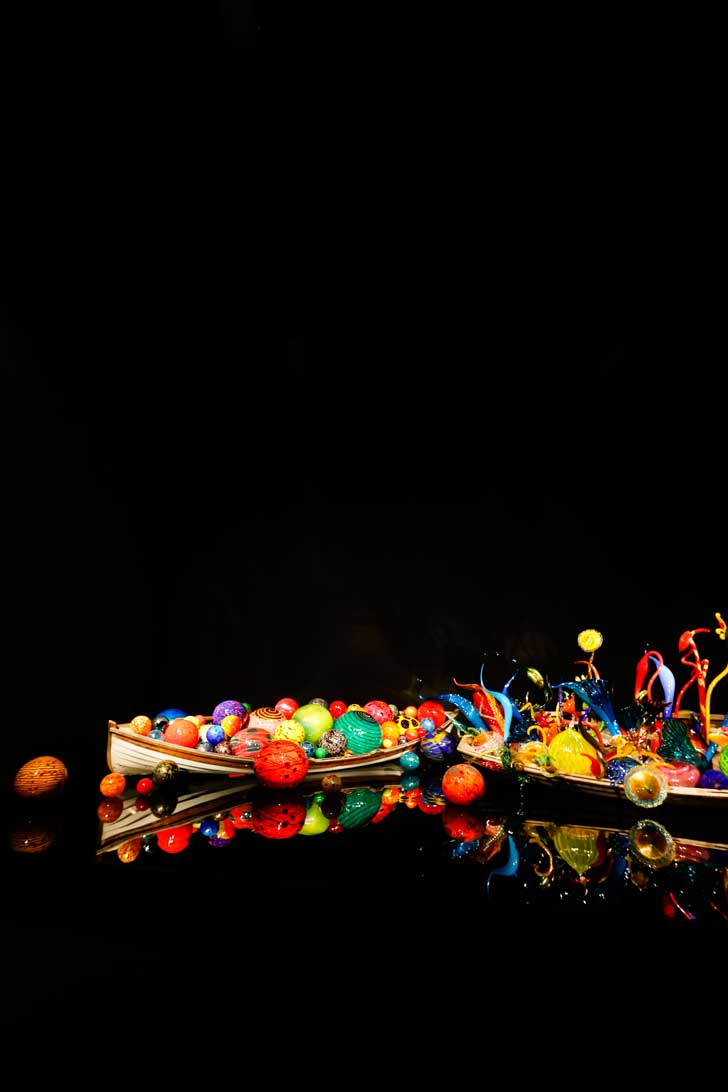 Address: 860 Terry Ave N, Seattle, WA 98109
The Museum of History and Industry or MOHAI is located right next door to the Center for Wooden Boats. It focuses on regional innovation and imagination. Some of their permanent exhibits include the maritime traditions, local innovations, and the Seattle journey. They also have temporary exhibits like the 'Edible City' about the food in Seattle. It will be around until Sept 10, 2017.
Pro Tip: Admission is free every first Thursday of the month.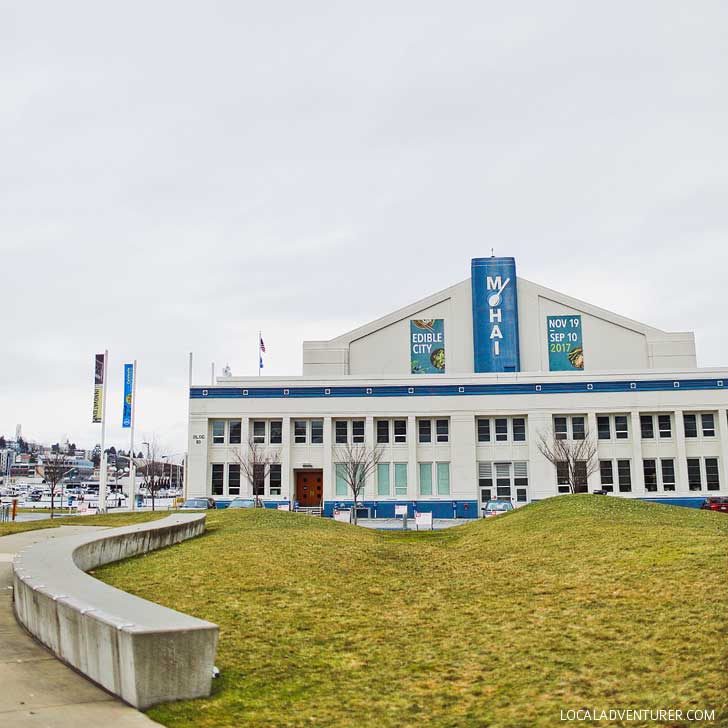 Address: 2245 1st Avenue South, Seattle, WA 98134
This was our favorite find! The Living Computers: Museum + Labs has the world's largest collection of fully restored and usable computers. They have technology from the 60s to the present. You can spend all afternoon playing the original Oregon Trail or messing around on Windows 95. They also have new technology showcasing virtual reality, artificial intelligence, and self-driving cars.
We could have easily spent all day here. All the new and flashy tech is downstairs, but make your way upstairs to check out all the old school tech! Don't forget to stop by the cold room. It's crazy to think that our phones are more powerful than all the systems in this room combined.
Pro Tip: Admission is free every first Thursday of the month from 5-8 pm.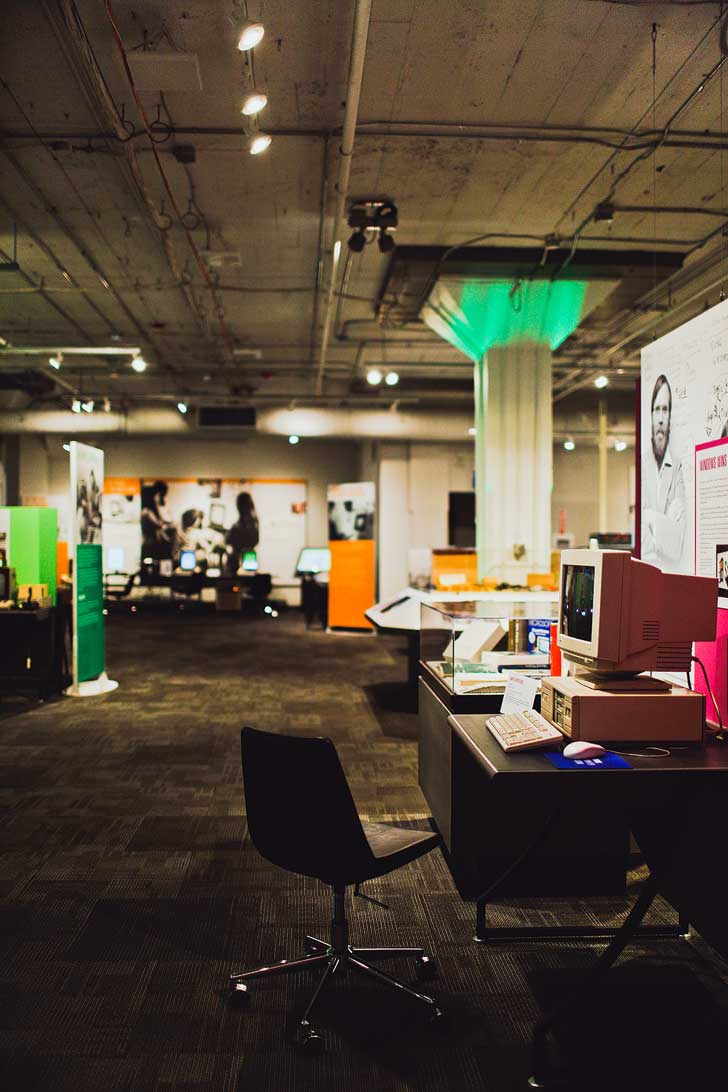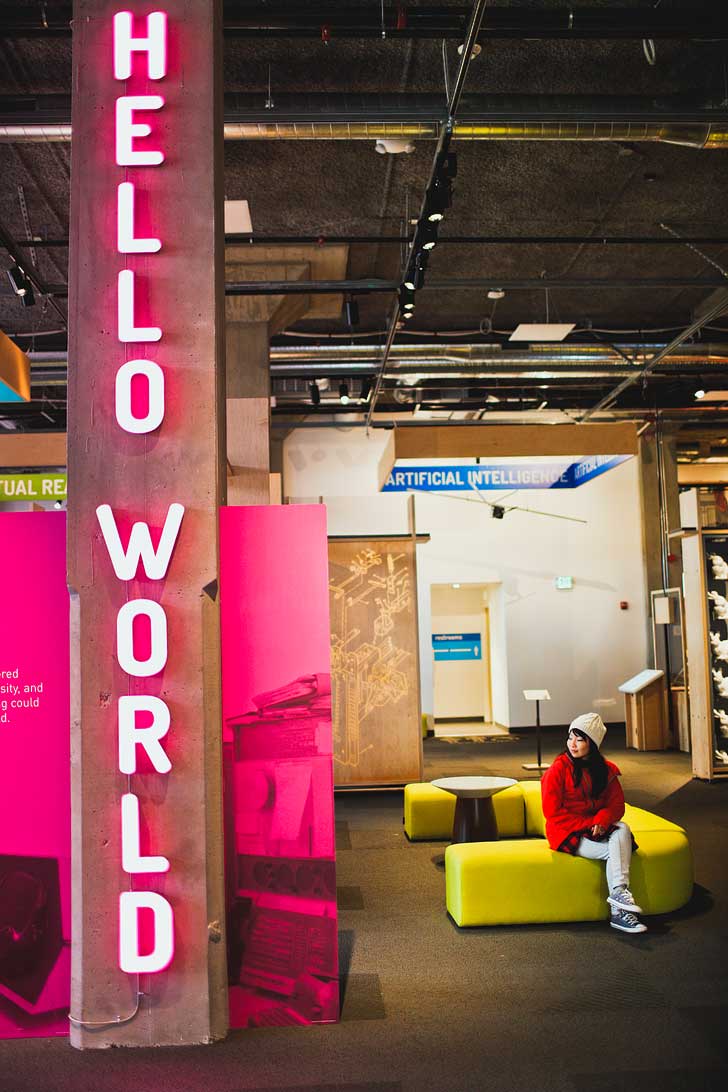 Address: 508 Maynard Ave S, Seattle, WA 98104
It's always cool to see museums born from someone's passion. Seattle Pinball Museum was created to share the games with other local collectors. Now it fills its walls in Chinatown from end to end with pinball machines dating back as far as 1934. There are over 50 games that change regularly, and after paying your entrance fee, you can play to your heart's content.
Pro Tip: There is an age limit here. Kids need to be 7 or older to play games so keep that in mind if you have little ones. It would be kind of torturous to bring them if they aren't allowed to play too!
Address: 200 2nd Ave N, Seattle, WA 98109
This is a great museum if you have kids! There are currently three main sections and multiple IMAX theaters. There are a ton of hands-on activities to check out and they hold special events for kids, teens, and adults. You can buy tickets the way you want them. If you just want to see the exhibits, there is pricing specific for that. Otherwise, they also have deals for the exhibits + an IMAX movie, or just tickets to the IMAX.
Pro Tip: During our visit, there were a number of schools taking field trips there, so if you do want to avoid the chaos of hundreds of kids running around, just call in to check if they have any scheduled.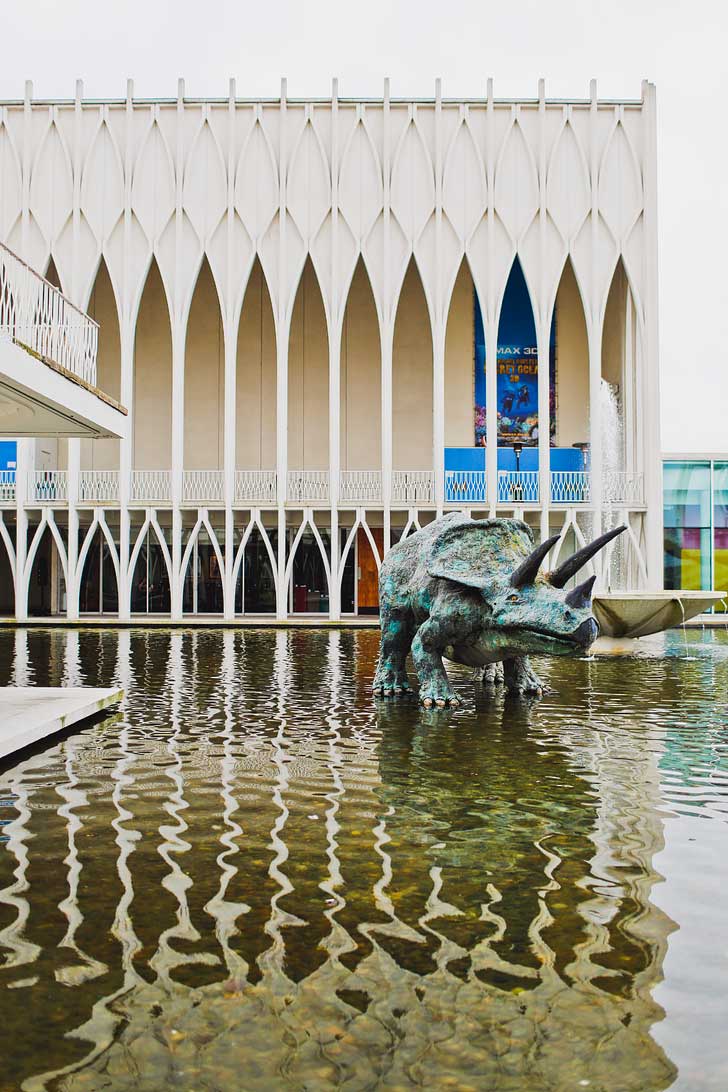 Address: 1300 1st Ave, Seattle, WA 98101
Better known as SAM, the Seattle Art Museum encompasses SAM, Asian Art Museum, and Olympic Sculpture Park. There is a set of SAM Collections and Installations, and regularly changing guest exhibitions. They also have events held throughout the year that you can join.
Pro Tip: First Thursdays of the month are free to all and half price on special exhibitions. First Fridays of the month are free to seniors and half price to special exhibitions.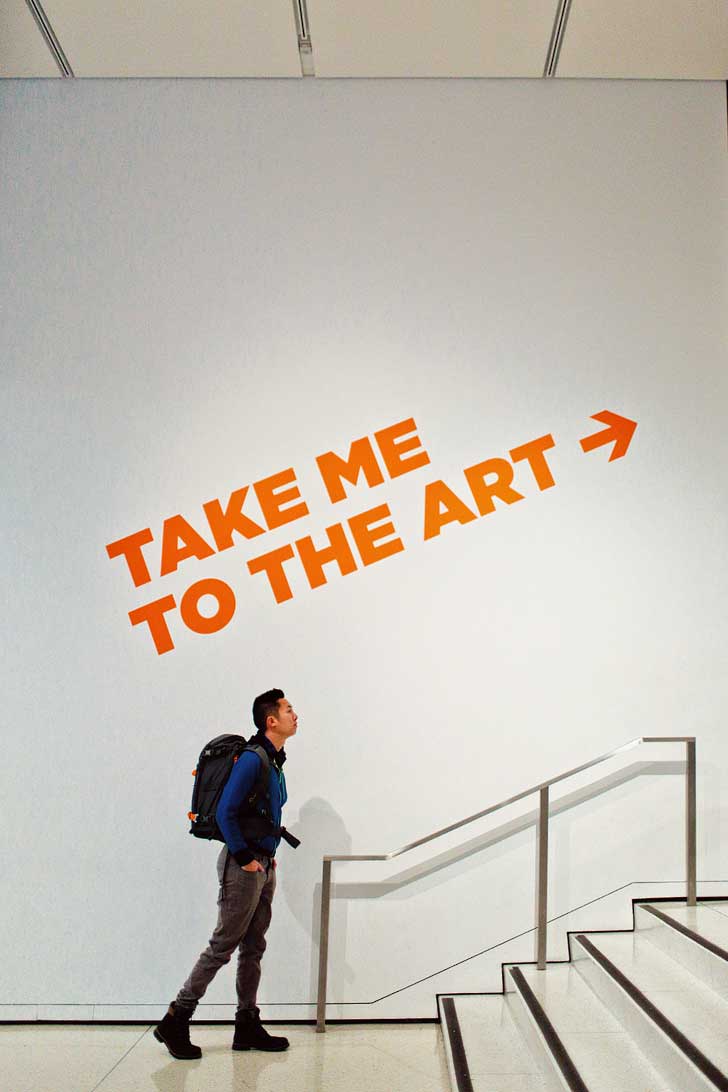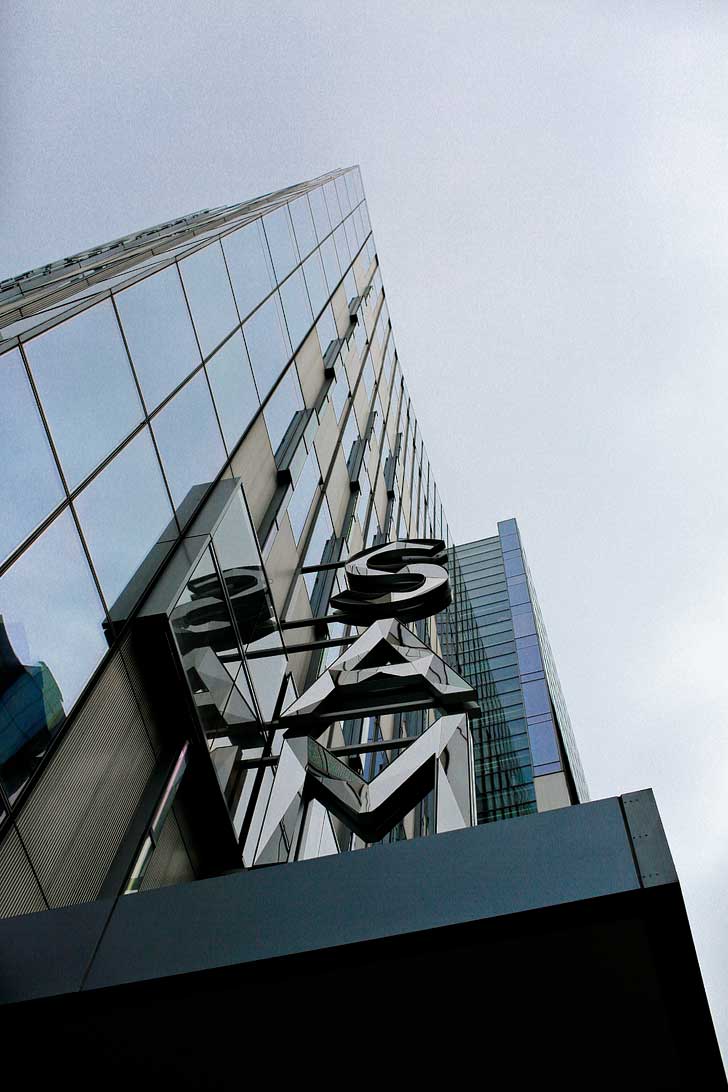 Address: 1400 E Prospect St, Seattle, WA 98112
The Asian Art Museum is part of the Seattle Art Museum and has a beautiful space in Volunteer Park, which was actually SAM's original location. As made obvious by the name, its galleries highlight Asian art and history.
Pro Tip: Admission is free every first Thursday and Saturday and second Thursday every month from 5-9 pm. Every first Friday is free to those ages 62 and over.
Address: 2702 E D St, Tacoma, WA 98421
If you love cars, you have to check out America's Car Museum. It opened in the summer of 2012 and is America's largest car museum. You can explore four floors of wall to wall cars or visit during one of their huge car events that fill the outside field with even more spectacular cars. They also change out their exhibits so that if you visit multiple times, you'll see something new.
Pro Tip: If you want to hear more in-depth stories of the cars, they have free public tours every day at 11 AM. Just ask for more details at guest services.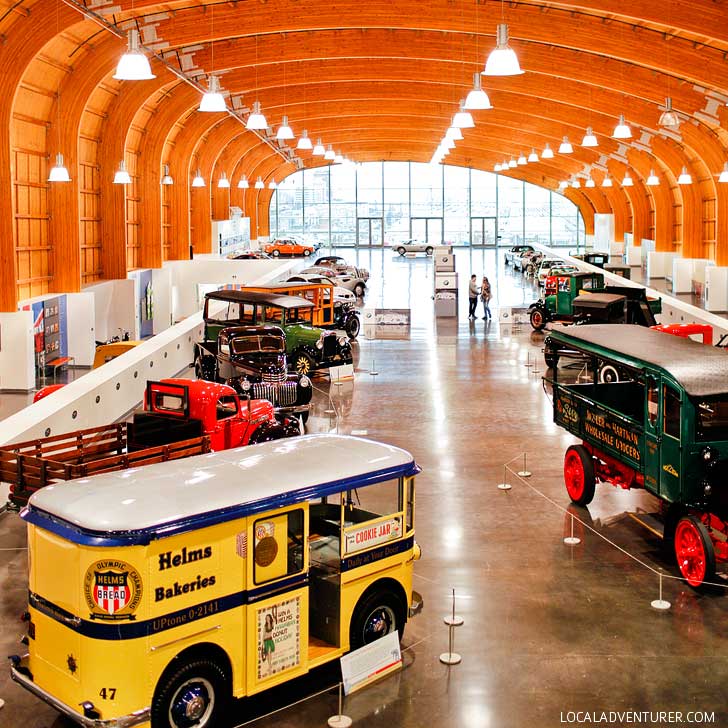 Address: 1801 Dock St, Tacoma, WA 98402
Dale Chihuly is originally from Tacoma, WA, so it's only fitting that there is also a Museum of Glass. You can visit the large glass studio and watch artists create these amazing pieces, or walk around and awe at their work. You can see plenty of Chihuly's work as well as other amazing glass artists. If you want a more hands on experience, check out their workshops.
Pro Tip: Admission is free for all every third Thursday of the month from 5-8pm and Sundays for college students with ID.
Address: 5500 Phinney Ave N, Seattle, WA 98103 and 1483 Alaskan Way, Seattle, WA 98101
We were surprised to see both of these on the museum list, but you can consider them living museums. Both are relatively smaller than other city zoos or aquariums, but still a great place to bring the family. The aquarium is especially great when the weather is a bit dicey outside.
Pro Tip: If you're interested in visiting the aquarium, zoo, and multiple Seattle attractions, you can save money by getting the Seattle CityPASS!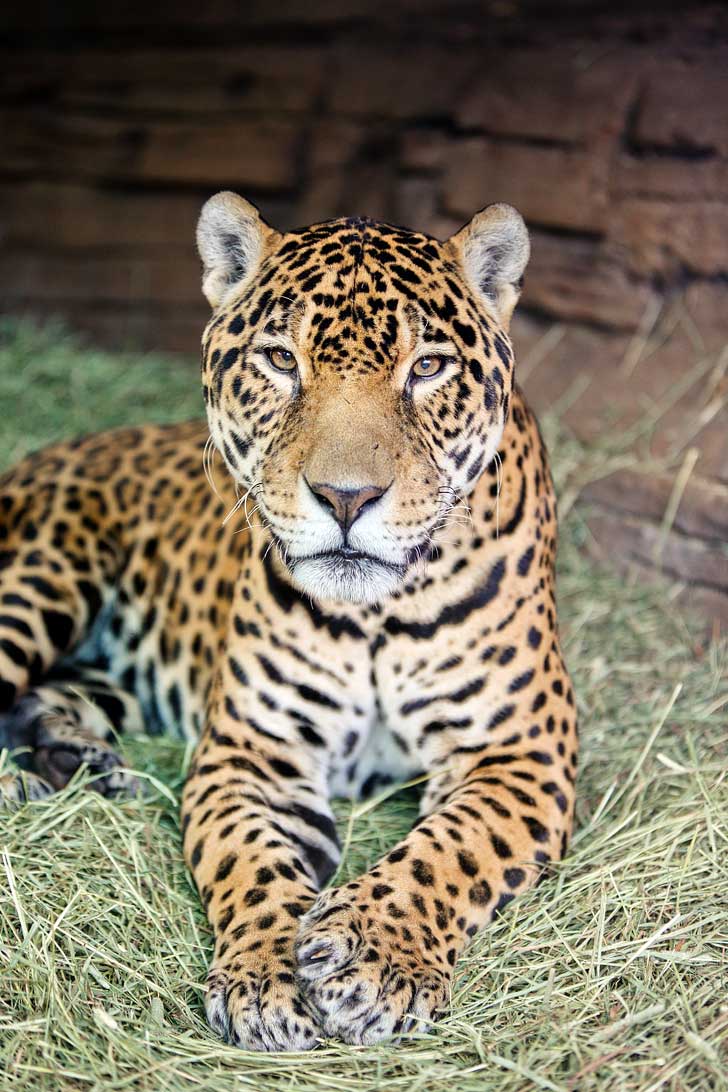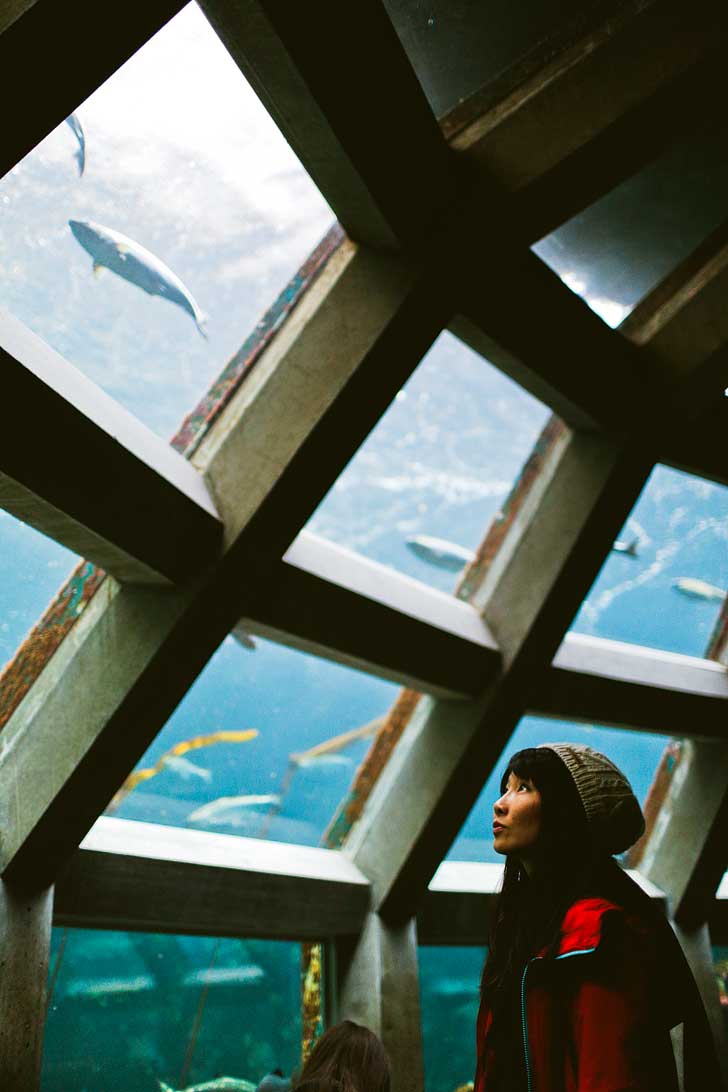 DON'T WANT TO READ? WATCH THE VIDEO
SEATTLE MUSEUM MONTH
February is Museum Month in Seattle! If you stay at any of their participating hotels (which is A LOT of them), you get half-price admission to more than 40 area museums! Check out more details at Seattle Museum Month.
If you're looking to explore museums on a budget, the Seattle area has a ton of free museums year round. We've compiled a list of them for you here:
FREE MUSEUMS IN SEATTLE
MAP TO HELP YOU GET AROUND SEATTLE
What types of museums do you like to explore? Have you been to any of these?
STAYING IN SEATTLE? READ REVIEWS AND FIND BEST HOTEL PRICES:
ESTHER + JACOB
Esther and Jacob are the founders of Local Adventurer, which is one of the top 50 travel blogs in the world. They believe that adventure can be found both near and far and hope to inspire others to explore locally. They move to a new city every year and currently live in Portland, Oregon.
Thank you Visit Seattle and iExplore.com for sponsoring this post.
As always, all opinions, text, images are our own.
Thank you for supporting the brands that make Local Adventurer possible.