Looking for fun, new things to do in Vancouver BC? Here's your ultimate Vancouver bucket list, so you can never stay bored.
Vancouver is British Columbia's largest city, consistently ranking as one of the most livable cities in the world. The city has oceans and mountains and a perfect balance between urban life and outdoor adventures. What more could you ask for?
If you're the type to follow your heart stomach, you can also find just about every type of cuisine in Vancouver. I won't eat Chinese food anywhere else (not even China haha).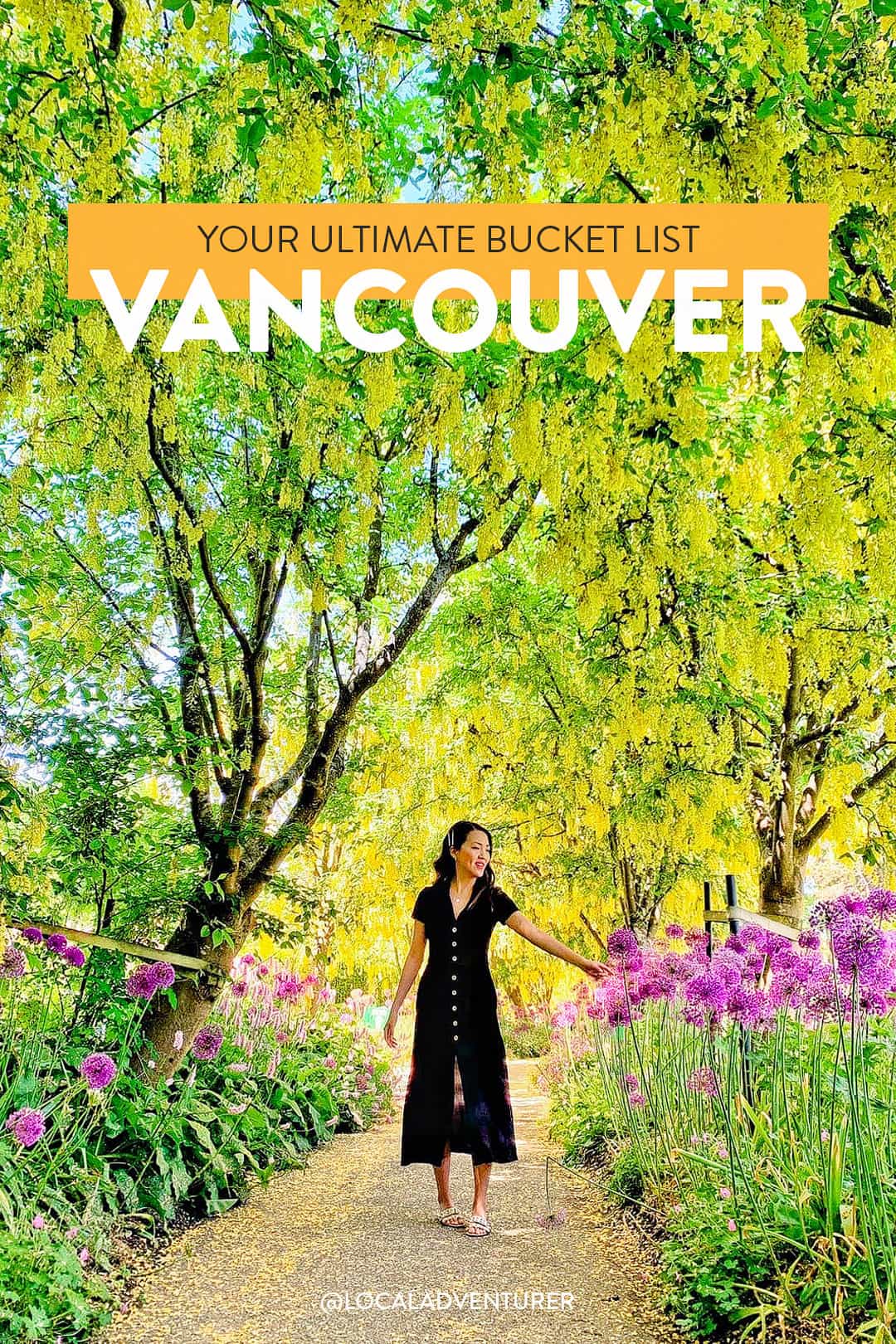 This post may contain affiliate links, where we receive a small commission on sales of the products that are linked at no additional cost to you. All opinions are always our own. Read our full disclosure for more info. Thank you for supporting the brands that make Local Adventurer possible.
Last Updated: October 12, 2020
101 Things to Do in Vancouver BC Bucket List
We've visited a few times, but we had our local friend, Joyce, help us expertly put this list together so you can get more local insight.
An indoor dome containing a tropical garden with exotic plants and birds.
Canada's first public aquarium, now home to thousands of ocean species and aquatic life.
Enjoy 360 degree views of Vancouver.
Iconic landmark on Vancouver's waterfront.
This cauldron was first lit by Wayne Gretzky in 2010 to mark the beginning of the Winter Olympics.
Fly over Canada in this indoor ride with 360-degree video projections.
Designed by acclaimed artist, Rodney Graham, this 26ft tall chandelier hangs under the Granville Bridge, spinning daily at 12pm, 4pm and 9pm.
One of 7 functioning steam clocks in the entire world.
Vancouver's oldest surviving church, operating for over 125 years in downtown Vancouver.
Serene cultural heritage site in the heart of Vancouver's bustling Chinatown.
Shop at the famous Public Market with over 50 independent food vendors.
Take the Aquabus ferry from Granville Island or any of the other 7 dock locations at False Creek.
The building is known for its resemblance to the Roman Colosseum. Enjoy the enormous collection of books and the garden rooftop patio.
This square is a popular spot for locals to take their lunch break, with lots of food trucks and take-out spots nearby. In the winter, the ice rink opens for free skating.
Take a walk through the vibrant neighborhood of Mount Pleasant, and you can find over 100 murals decorating the walls of buildings.
Explore Little Italy, an eight block stretch on the lively Commercial Drive with over 60 years of Italian heritage.
Discover Asian specialty stores and hip restaurants in North America's third-largest Chinatown.
National historic neighborhood with old buildings, cobblestones and vintage lampposts, making it a popular spot for tourists and photographers. It's now a trendy spot with great restaurants and cocktail bars.
Take a walk through one of Vancouver's trendiest neighborhoods, with chic restaurants and boutiques. Yaletown is a hot local spot for nights out and romantic dates.
Originally built for the 2010 Winter Olympics, this is now one of Vancouver's most sought-after neighborhoods. Dine at one of the many restaurant patios or go for a walk along the False Creek seawall. Locals love walking their dogs here.
Yaletown Roundhouse Centre
Train enthusiasts can visit the Engine 374 Pavilion and take a tour of the Canadian Pacific Rail's Engine 374.
Not to be confused with the strip club with the same name, the Granville strip is the entertainment and nightlife district of downtown Vancouver.
Horse-drawn carriage ride
See the sights of Stanley Park on an old-fashioned horse-drawn vehicle.
Buy some fresh seafood at Fisherman Wharf. You may recognize this historic fishing village as it was used as the filming location for hit show, Once Upon A Time.
Enjoy a lunch or dinner cruise while taking in the sights of the city from the water.
April to October is whale watching season, where you can see orcas, humpback whales, gray whales, and minke whales.
Soar over Vancouver on a seaplane, with unbeatable views of the city and mountains.
Shop for fresh produce at this family-owned farm, or enjoy a wine tasting at their winery. The farm grows sunflowers in the summer and transforms into a giant pumpkin patch in the fall.
This waterfront public market features over 80 locally owned and operated businesses on the North Shore, including restaurants, a brewery and hotel.
Feed animals at this North Vancouver farm.
North Vancouver Fun Alley
Take a photo at North Vancouver's most colorful alley!
North Vancouver's waterfront with restaurants, cafes, a boutique hotel, markets, and events year-round. It includes the region's largest outdoor skating rink in the winter and a splash park in the summer.
Take the Sea to Sky Gondola, a scenic 45 minute drive from downtown Vancouver along the Sea to Sky Highway. Enjoy the views during the 10 minute gondola ride taking you to the Summit Lodge, 885m above Howe Sound.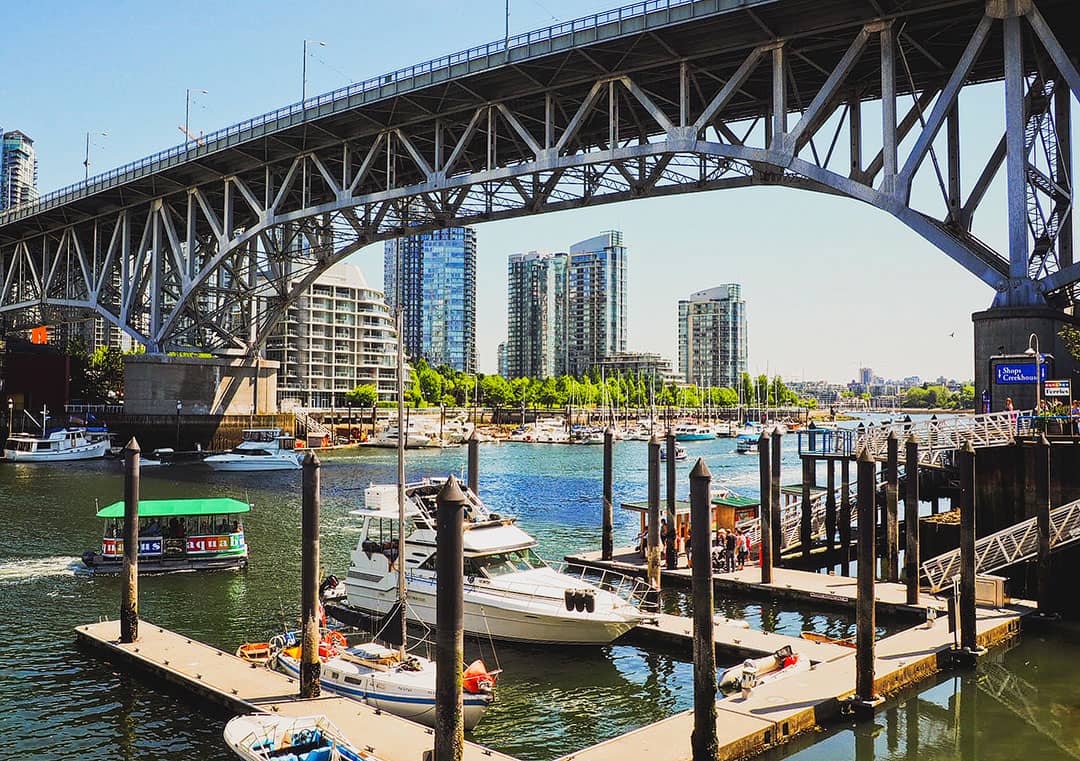 Consistently named one of the best parks in North America. Run or bike 9km along the Stanley Park Sea Wall.
See the First Nations Totem Poles, Nine O'Clock Gun, and Brockton Point Lighthouse.
Van Dusen Botanical Garden
Discover over 7500 plant species in this 55-acre botanical garden.
This is a great picnic spot with beautiful foliage and views of the North Shore mountains.
Canada's oldest botanical garden. Walk through suspended bridges and platforms in the Greenheart Treewalk.
Hike up the 2.9km Grouse Grind trail, otherwise known as "Mother Nature's Stairmaster"
Cross the Capilano River on the 460ft suspension bridge.
See salmon and trout growing in the fish hatchery interpretive centre. Admission is free!
Hike one of the many trails or cross the 50 meter high suspension bridge.
Larry Berg Flight Path Park
The perfect location for plane spotting! This park is right by the end of the Vancouver Airport's South runway.
Dozens of different types of roses are blooming here on the campus of the University of British Columbia.
Pacific Spirit Regional Park
A 874 hectare park near the University of British Columbia with many hiking and walking trails. This park is a popular jogging spot for locals.
Popular beach in Stanley Park with an oceanside, heated, outdoor pool.
A long, sandy beach in Stanley Park with great views of English Bay.
One of Vancouver's most popular and busiest beaches with volleyball courts and grassy areas.
Beautiful sandy beach that makes a great spot for picnics. It also acts as the venue for Vancouver's annual folk festival.
This sandy beach is a popular spot for skim boarders!
A secluded beach near UBC that also happens to be clothing-optional.
A secluded beach near UBC that also happens to be One of my favorite parks in the city by the waterfront, with expansive grassy areas and views of False Creek.-optional.
Located next to George Wainborn Park, thi
One of the more popular beaches in West End area of downtown Vancouver, also the venue for the annual Celebration of Lights fireworks show.
A quieter beach near the West End in downtown Vancouver with grassy areas and access to the sea wall.
This West End park is well known for the "A-maze-ing Laughter" sculptures.
Urban park in Chinatown with large soccer fields.
Hidden gem near Gastown and the Downtown East Side with views of the Port of Vancouver.
Located at the edge of English Bay with views of downtown Vancouver and Stanley Park. Vanier Park has ponds, open fields and a BMX bike park.
Fresh water beach with swimming and barbecue areas.
Batter up! The historic Nat Bailey Stadium is home to the Vancouver Canadians baseball team. On a regular day, you can take a stroll around the grassy areas or set up a picnic. You can even rent the ballpark for batting practice!
This provincial park has many hiking trails and campsites. In the winter, Cypress Mountain is popular for skiing and snowboarding.
Mount Seymour Provincial Park
Just 30 minutes from downtown Vancouver, with many hiking and mountain biking trails, and viewpoints overlooking Vancouver. The mountain opens for skiing and snowboarding in the winter.
Bike, rollerblade or jog along the continuous greenway that is the North Shore Spirit Trail, spanning across the North Shore.
Popular among locals for kayaking and paddle boarding.
Located in West Vancouver, this park has sandy beaches, grassy areas and a seawall.
Beautiful, rocky park in West Vancouver with spots for scuba diving and swimming.
Well-known national historic site with walking trails and a viewpoint from the lighthouse.
Jog or bike down the Arbutus Greenway, a 9km path transformed from an old railway corridor. The trail leads from False Creek to the Fraser River.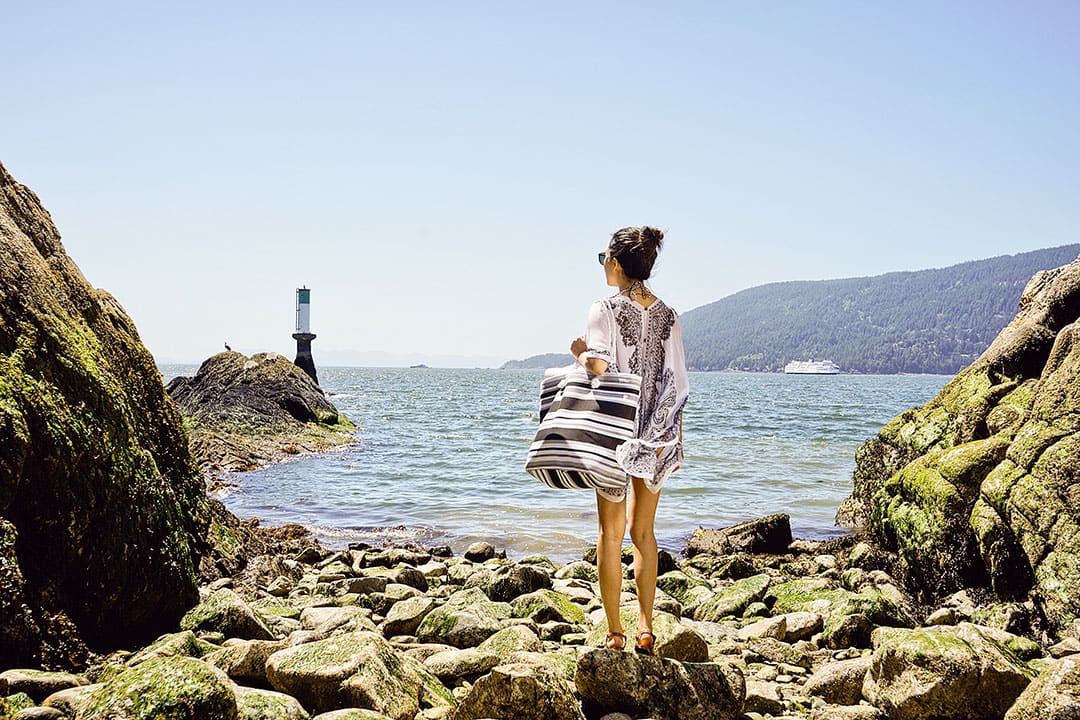 Museums / Memorials / Monuments
The city's most well-known art gallery with over 11,000 works of art representing.
Ask anyone who grew up in Vancouver and they'll have fond memories of playing at Science World as a kid. There are many interactive exhibits for adults as well, including an OMNIMAX Theatre.
The largest civic museum in Canada and the oldest museum in Vancouver! My favorite exhibit is Neon Lights, featuring neon signs from Vancouver from the 1950s to the 1970s.
The Museum of Anthropology at the University of British Columbia features world arts and cultures, in particular works by First Nation bands of the Pacific Northwest.
Vancouver Maritime Museum
Ahoy matey! Nautical enthuasiasts will enjoy the exhibits dedicated maritime history.
H.R. Macmillan Space Centre
Learn about the universe and space exploration! I have fond memories of staring at planets and galaxies in the Planetarium Star Theatre.
An independent, non-profit public art gallery for contemporary art located in the heart of downtown Vancouver.
Libby Leshgold Gallery at Emily Carr University
A public art gallery dedicated to the presentation of contemporary art, located within Emily Carr University of Art + Design.
A public art gallery in North Van with a focus on photography and media based art.
Check out the BC Sports Hall of Fame with interactive displays and an Olympic podium.
Tour the home of the Vancouver Canucks!
Visit the city's only heritage house museum, where you can learn about the life of an immigrant family in Vancouver at the turn of the twentieth century.
Beaty Biodiversity Museum
There's a giant blue whale skeleton in the atrium!
Learn about the history of policing in Vancouver, including true crime. My favorite room is the fake exhibit!
A hidden gem in Chinatown showing private displays of art belonging to local real estate developer, Bob Rennie. Viewings are by appointment only.
Bill Reid Gallery of Northwest Coast Art
Canada's only public gallery dedicated to contemporary Indigenous Art of the Northwest Coast.
Richmond Olympic Experience
Race down an Olympic track on a bobsleigh or ski jump like a pro on one of the state-of-the-art sport simulators at the ROX.
(Squamish) Tour this National Historic site and go for a ride on the underground mine train.
International Buddhist Temple
(Richmond) North America's largest Buddhist temple resembling Beijing's Forbidden Temple. Entry is free but donations are encouraged.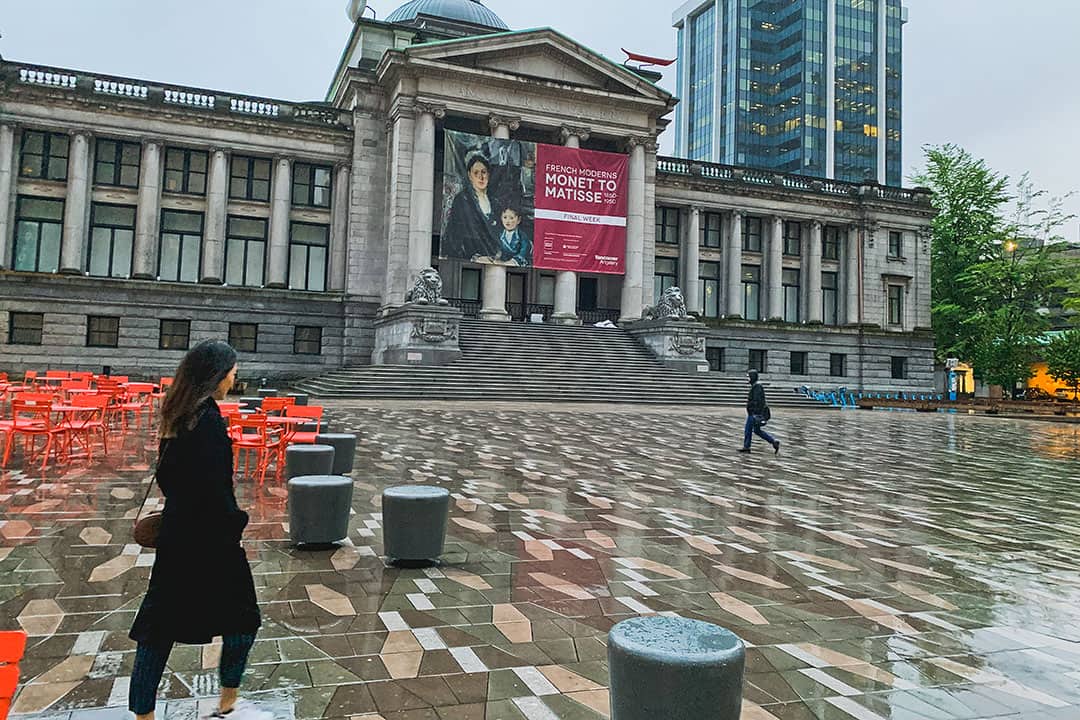 Bet on a horse race at Vancouver's premier thoroughbred horse racing track. In the summer they have special events, including Corgi Races, Wiener Dog Races and the Deighton Cup.
Vancouver Symphony Orchestra
The Juno and Grammy-award winning Vancouver Symphony Orchestra performs regularly at the Orpheum Theatre.
Watch the opera or ballet at this 2765-seat theatre.
Catch a live show at this civic theatre, the city's prime venue for dance, chamber music and film events.
Vancouver is home to many comedy clubs, including Yuk Yuk's, the Comedy Mix and TheatreSports League on Granville Island.
Shopping & Food Experiences
One of the most popular spots in downtown Vancouver for shopping, with lots of international brands.
You can't leave Vancouver without experiencing the fresh seafood and authentic Japanese cuisine.
(Richmond) Vancouver and Richmond are home to some of the most delicious and authentic Asian restaurants in North America. Eat your way along the self-guided Dumpling Trail, with 12 different kinds of dumplings and over 20 participating restaurants.
McArthurGlen Designer Outlet Vancouver
(Richmond) This outlet mall features big-name brands like Jimmy Choo, Stuart Weitzman, Armani, Coach, Ted Baker and more.
(Richmond) Explore one of North America's largest Asian malls, with an 800-seat food court and Japanese dollar store Daiso.
Discover the many craft breweries in Vancouver! Take a tour with a local company or embark on a self-guided tour by following BC's Ale Trail.
Open all year round, this is the largest covered market in the lower mainland. The market has 40,000 sq ft with up to 360 vendors under one roof. Admission is $1.50.
Shop at the largest mall in downtown Vancouver, with big fashion retailers like Holt Renfrew, Nordstrom, H&M and more.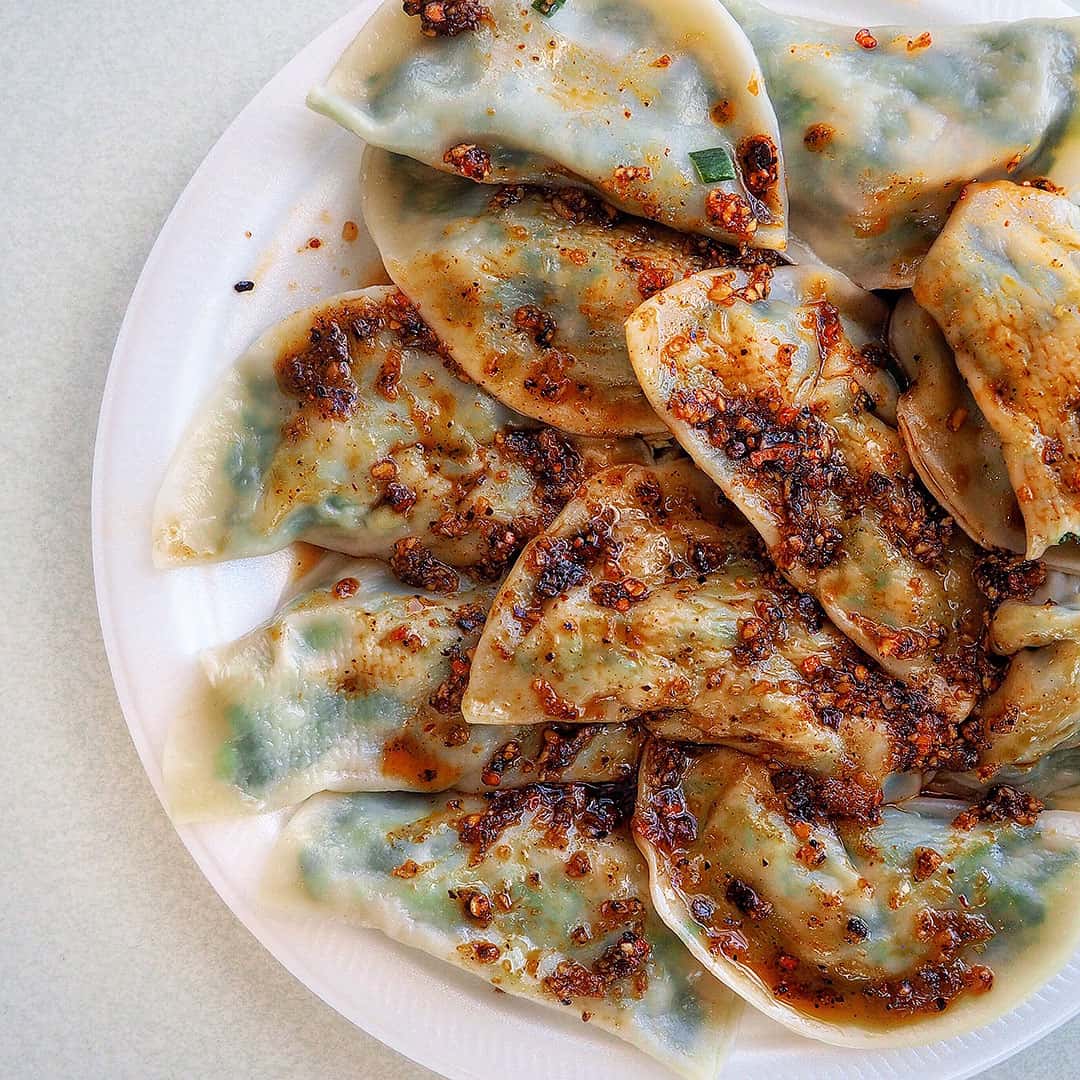 Seasonal Things to Do in Vancouver
Experience unique street food and vendors at North America's largest night market. The Richmond Night Market typically runs annually from May to October.
Vancouver Christmas Market
Annual outdoor holiday marketplace modeled after traditional German Christmas markets with 80+ vendors.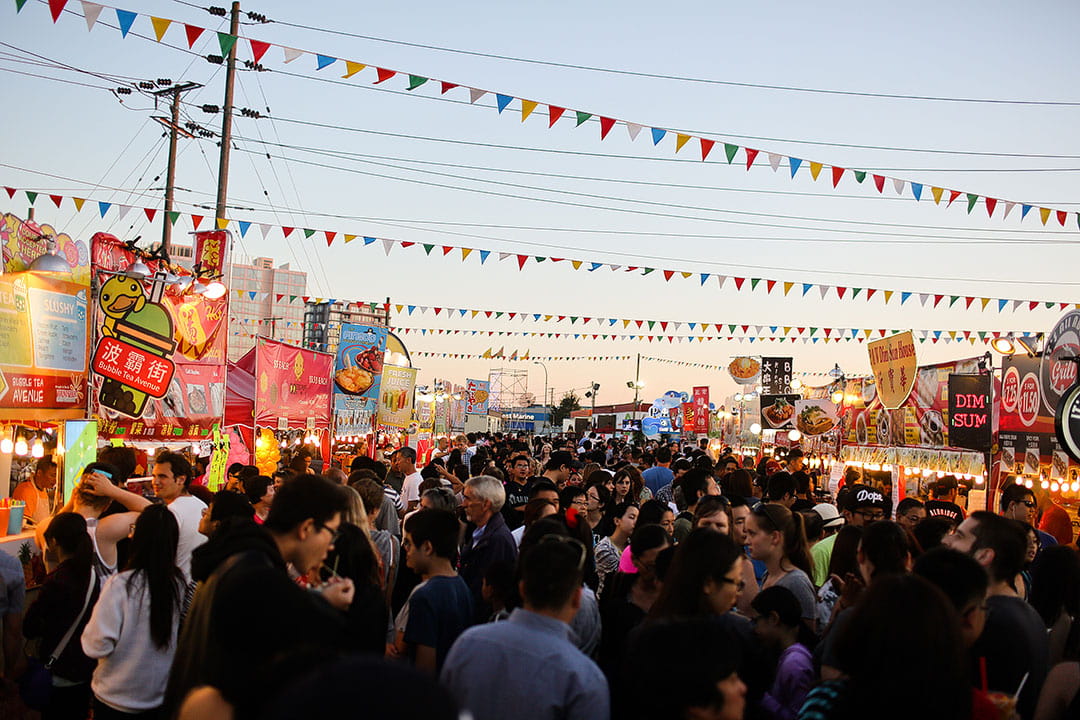 Map to Help You Get Around
Essential Tips for Visiting Vancouver
When to Visit: Summers in Vancouver are beautiful and generally the most popular time to visit. Vancouver is known for being very rainy and grey, so many people visit when it's the driest, typically between June to September. Because this is the most popular time, it is also when hotel bookings tend to be the most expensive. Spring in Vancouver is also stunning (but rainy), with cherry trees blossoming in March and April. Winters are wet and cloudy, but in comparison to other Canadian cities the temperature is mild. Just remember to pack waterproof shoes and a rain jacket!
Landing at Vancouver International Airport (YVR): The fastest and cheapest way to get from YVR Airport to downtown Vancouver is taking the Canada Line Skytrain. It's just a 20 minute skytrain ride. Taxis leaving from the airport have fixed prices that vary depending on your destination. Typically it's around $35 CAD to get downtown, excluding gratuities.
Getting Around: For visitors who are staying in downtown Vancouver, renting a car is not necessary and parking can be expensive. Most attractions are within walking distance or a short bike ride. Mobi Bikes is a bike share service with many rental stations around the city. Buses serve most parts of the city. Another way to get around is with Uber and Lyft, recently introduced to the city.
Downtown East Side: If you're not from Vancouver, you may find parts of the Downtown East Side alarming. Near Gastown and Chinatown, there is a concentration of drug addicts and/or homeless people. You may notice people doing drugs at all times of the day or see needles on the ground if you walk through this area. However, Vancouver is very safe and there is always a police presence in the DTES.
Tourism Vancouver Visitor Centre: During your visit, if you find yourself at the waterfront and aren't sure what to do that day, stop by Tourism Vancouver's Visitor Centre at 200 Burrard Street. The volunteers there are very helpful and knowledgeable, plus they often have discounted rates for attractions.
Can you think of any more things to do in Vancouver BC? If you've been, what are the must-see spots for you?
Did you enjoy this post? Pin it for later
SEE MORE FROM BC + Canada
"Discovery consists not of seeking new lands but in seeing with new eyes" – M. Proust