Growing up in Atlanta, we spent most of our time in the city (or actually in the burbs), but just a short drive away and you can find yourself surrounded by lush, green forests and other small historic towns. For many of these spots, we didn't learn to appreciate them since we went as kids. When we moved to LA, it always surprised me how many times I heard our SoCal friends mention how beautiful and green Georgia was. Funny how you really learn to appreciate trees when you live in the desert, and sometimes you learn to appreciate the desert when you're surrounded by trees.
Even if you don't have time to travel far, it's easy to take a quick road trip for the day and explore locally. Here's a list we put together of the most popular day trips from Atlanta.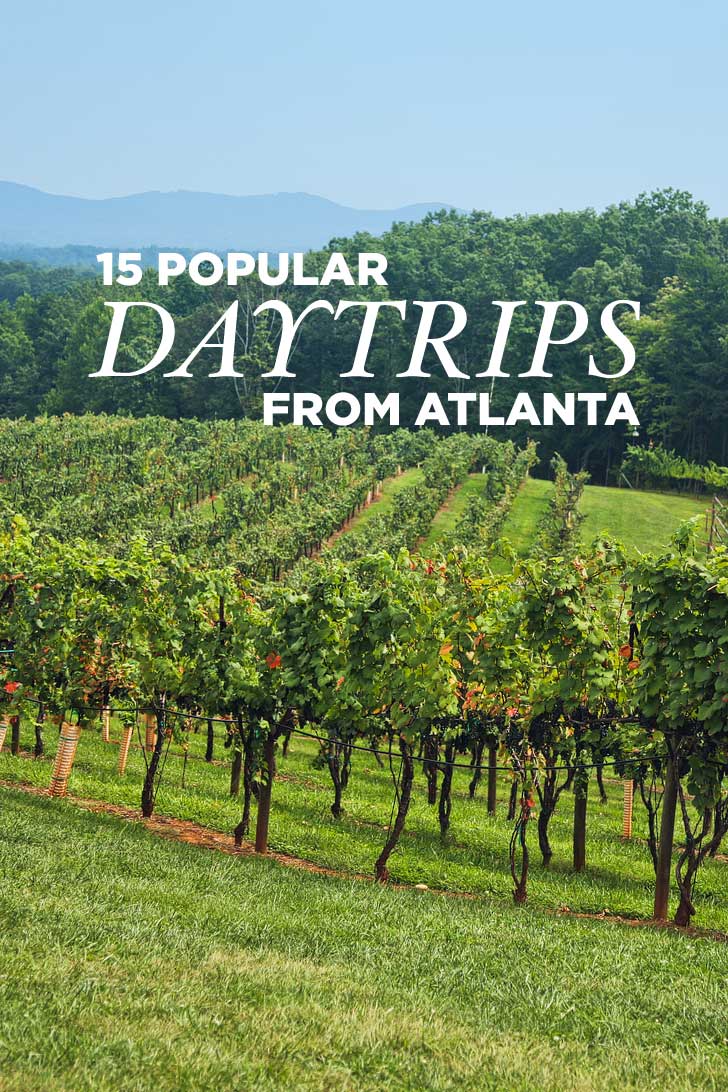 15 BEST DAY TRIPS FROM ATLANTA GEORGIA
1. Lake Lanier
Distance: 49 mi / 1 hr
Lake Lanier is a popular spot for Atlantans to swim, boat, fish, or enjoy other water sports. We used to love tubing here in the summer, and you can find hiking trails and even zip line through the trees.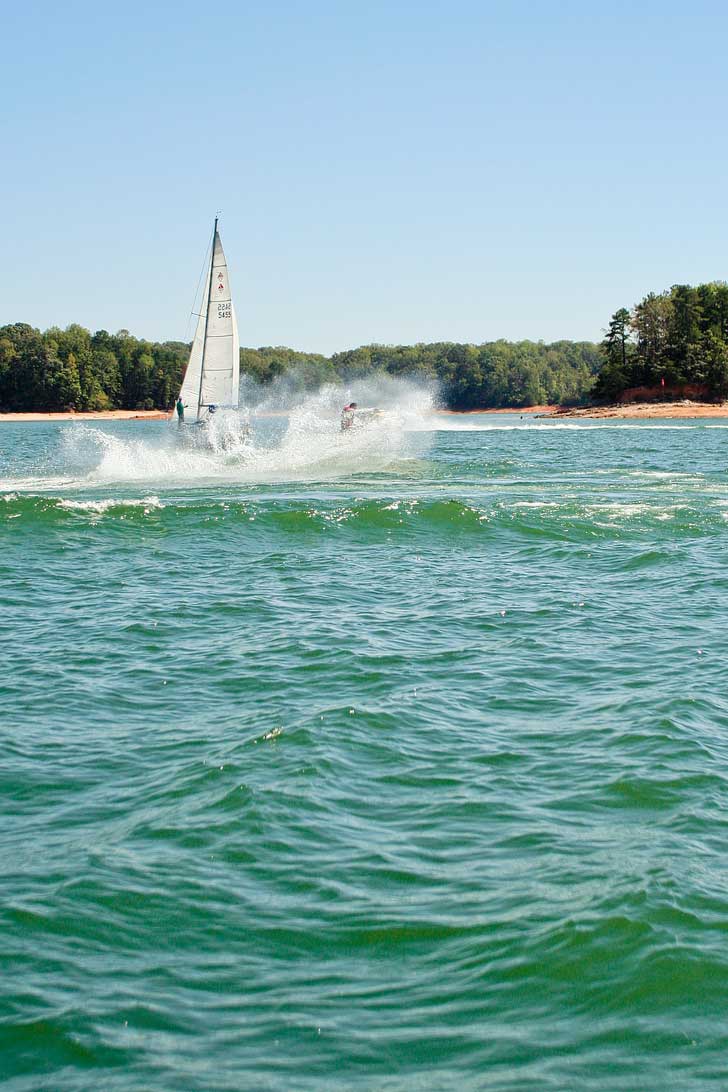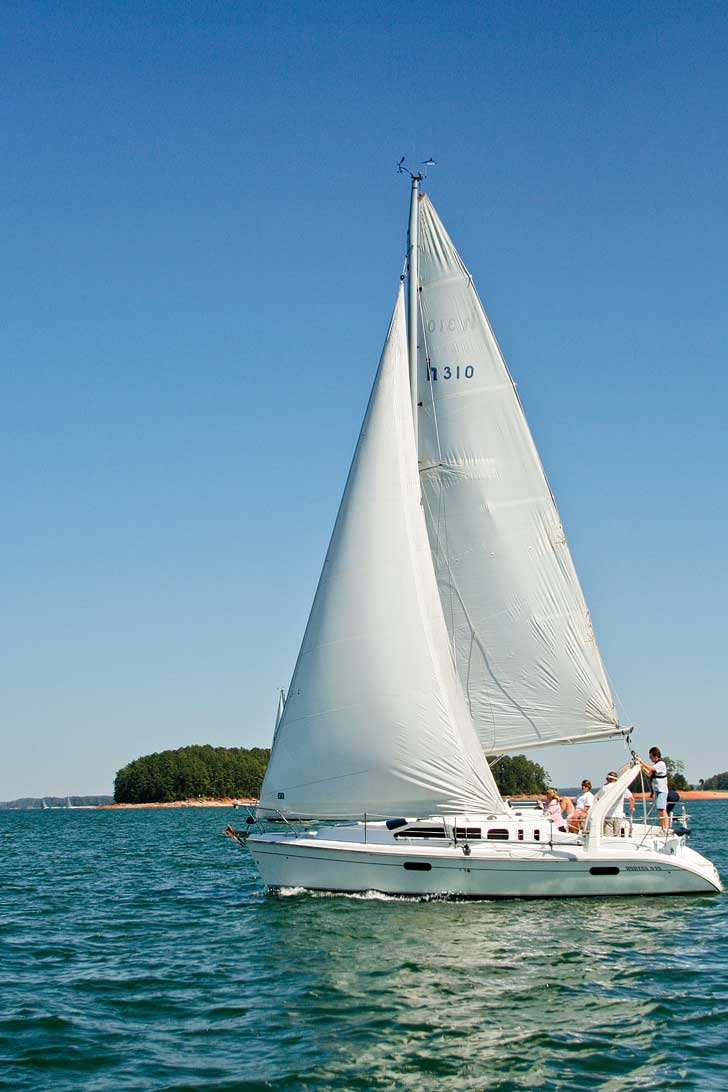 2 . Dahlonega
Distance: 65 mi / 1 hr 30 min
Learn about the Gold Rush or even try panning for gold in this historic town. This is also the center of Georgia's wine country! There are five vineyards and 12 wine tasting sites. Frogtown Cellars was our favorite, and I often dreamed of having my wedding here.
3. Amicalola Falls State Park
Distance: 71 mi / 1 hr 30 mins
Climb to the top of the tallest waterfall in Georgia, which drops 730 feet and has multiple tiers. There is also a trail leading to Springer Mountain, the southern endpoint of the Appalachian Trail.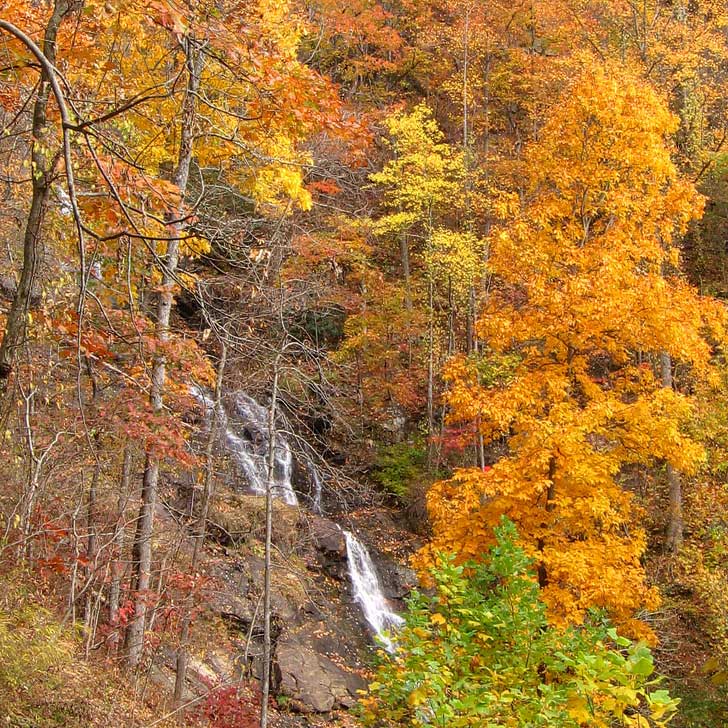 4. Athens
Distance: 72 mi / 1 hr 20 min
As Georgia Tech grads, this is the home of our rivals, University of Georgia, but you can't deny the great indie music scene and fun college town atmosphere. We used to frequently drive to Athens on Thursday nights to party all night, stop for a greasy bite at Waffle House, and head straight to class in the morning. I can't believe we used to do that. Even if you're not into the nightlife, it's a great place to visit for food and find historical buildings with typical Southern charm.
5. Callaway Gardens
Distance: 80 mi / 1 hr 20 min
Callaway Gardens is great for the whole family. Jacob used to visit as a kid, and the last time I went was with an ex (shh don't tell Jacob! haha). There are multiple lakes and tons of natural exhibits. Walk through the gardens, check out the historical pioneer log cabin, or explore the LEED-certified Butterfly Center. During the holidays, they also have a light show that's popular to go to.
6. Helen, Georgia
Distance: 86 mi / 1 h 38 min
Although there are only 430 residents, it is the state's third most visited city. It is the Southeast's finest Bavarian Village giving you a glimpse of Germany. There are quaint hotels, lots of shops, and great alpine food and drink. On hot summer days, you can also float down the river in a tube!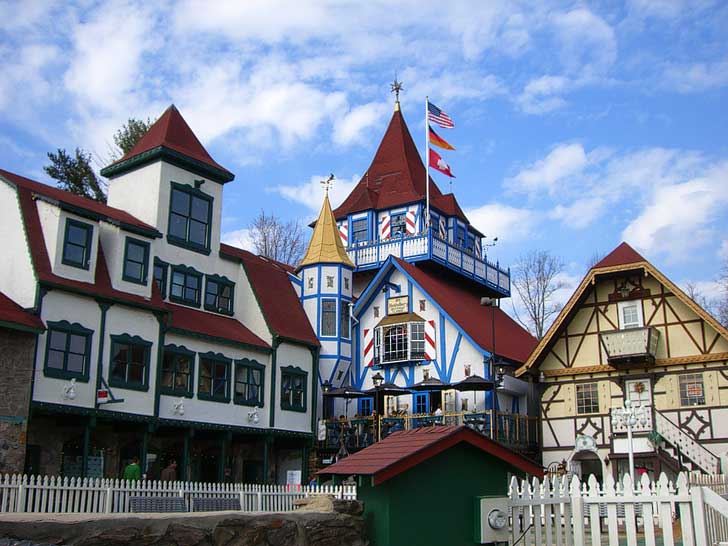 7. Summerville
Distance: 89 mi / 1 hr 30 min
Step back in time in this tiny mountain town. You'll be surrounded by hills and trees, but it still offers tons of festivals, park attractions, and friendly locals. Also, check out the Paradise Garden. It's a huge collection of sacred works with an interesting background and reminded us of Salvation Mountain and Slab City.
8. Toccoa Falls
Distance: 93 mi / 1 hr 40 min
These falls are 186 feet tall, making it one of the highest cascades east of the Mississippi River. It is actually on the Toccoa Falls College campus but the falls are secluded in a separate area. A private path leads to the base where it opens up to an area surrounded by cliffs.
9. Blue Ridge
Distance: 93 mi / 1 hr 30 min
If you're looking to escape city life, this city in the foothills of the Appalachians is a great getaway for the day. Hop on the Blue Ridge Scenic Railway to enjoy the views or explore the shops along Main Street. Whatever you decide, just take it easy and enjoy.
10. Chattahoochee National Forest
Distance: 94 mi / 2 hrs
This is a dedicated wilderness area, there are miles of trails, and you can explore tons of opportunity for outdoor activities.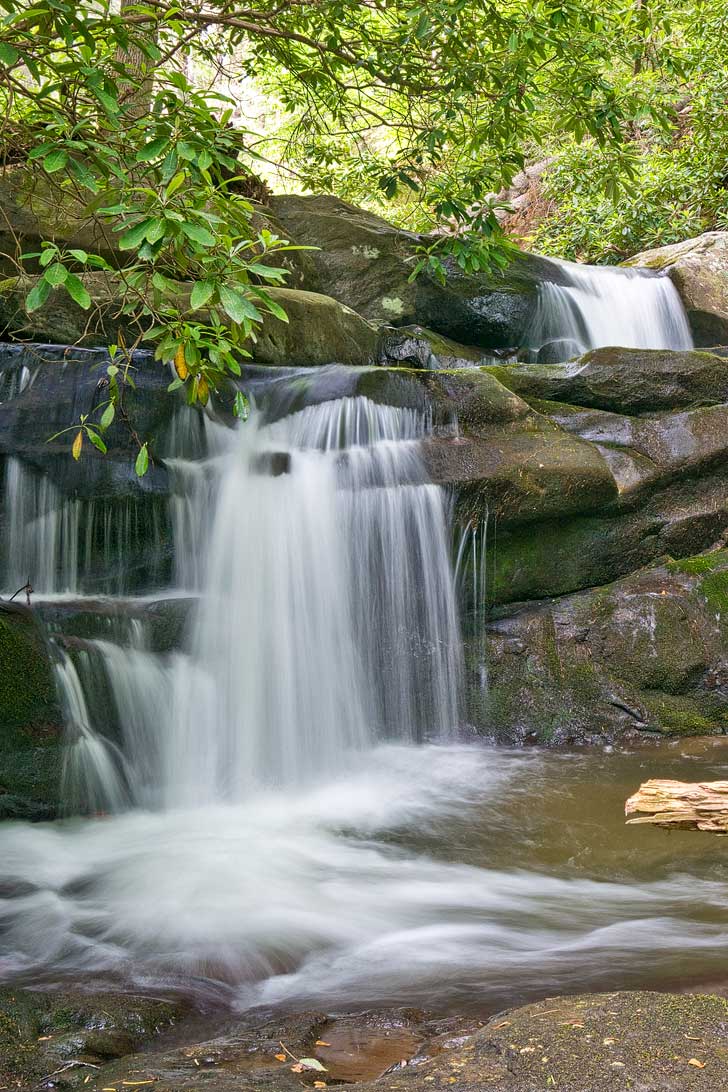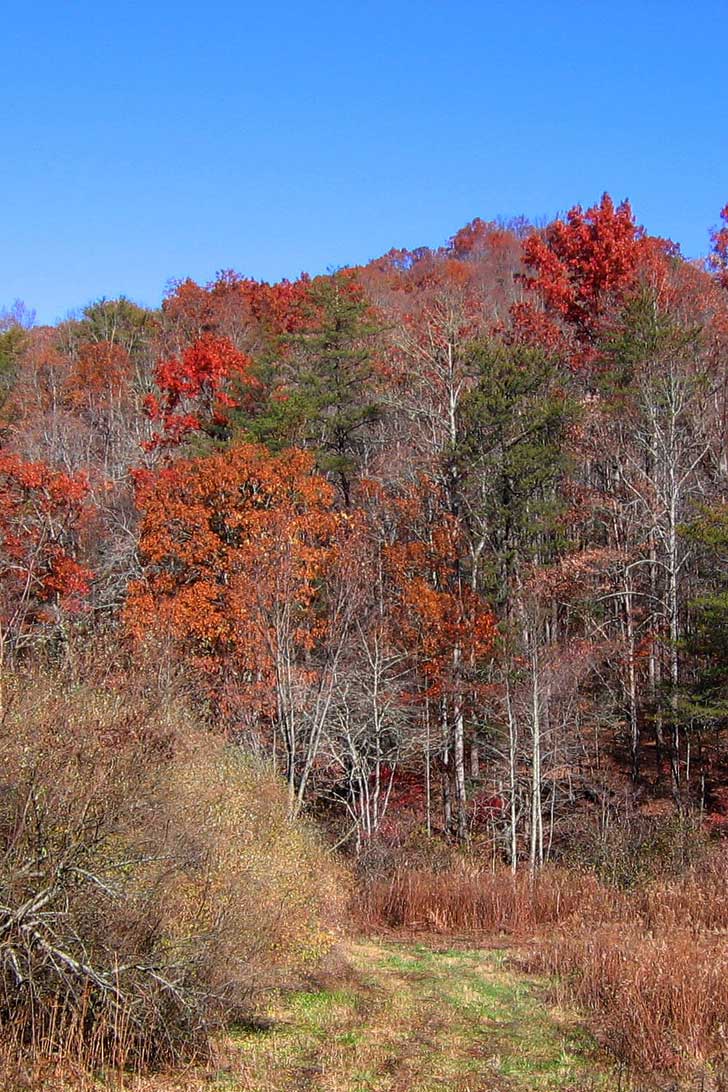 11. Brasstown Bald
Distance: 102 mi / 2 hrs 20 min
Brasstown Bald is the tallest mountain in Georgia at 4,784 feet and gives you amazing long-range views. On high-visibility days, you can see four states – Georgia, South Carolina, North Carolina, and Tennessee!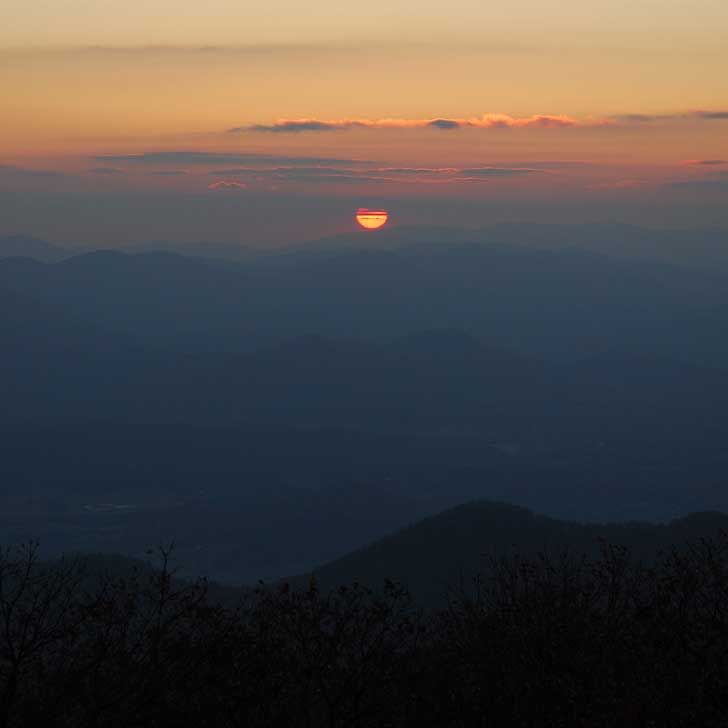 12. Chattanooga, Tennessee
Distance: 117 mi / 2 hrs
We visited Chattanooga often when I was a kid, and even now, it still has a lot of charm. You can take a toll along the Riverwalk, check out the attractions, or enjoy one of the many outdoor activities. Before Atlanta had their own aquarium, the Tennessee Aquarium in Chattanooga was where all the ATLiens used to go. In the same area, you can also stop by Ruby Falls.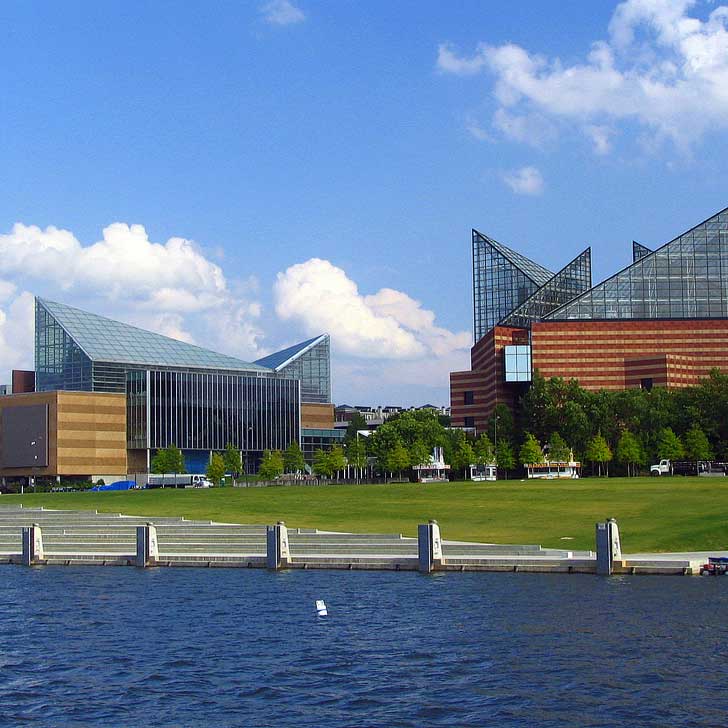 13. Georgia Guidestones
Distance: 118 mi / 2 hrs
Also known America's Stonehenge, these large granite statues are shrouded with mystery. No one knows who actually commissioned the landmark, but each is engraved with ten guidelines in twelve different languages.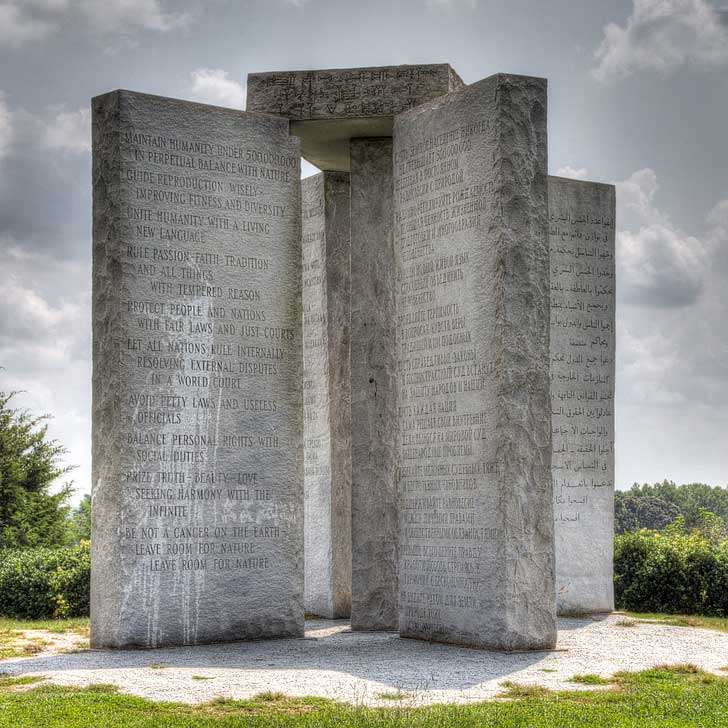 14. Rock City Gardens
Distance: 122 mi / 2 hrs
Explore the natural formations (and some man-made attractions) along this 4,100-foot-long Enchanted Trail. Also, don't forget to check out the peregrine falcon nursing and release program.
15. Providence Canyon State Park
Distance: 147 mi / 2 hrs 10 min
Also referred to as the "Little Grand Canyon" of Georgia, Providence Canyon State Park offers some of the most picturesque views. Tones of orange, pink, and pastel red color the different layers of the canyon and make the perfect backdrop for a hike.
BONUS – Macon, Georgia (seasonal)
Distance: 84 mi / 1 h 15 min
Macon hosts the International Cherry Blossom Festival and is known as the Cherry Blossom Capital of the World with over 300,000 Yoshino cherry trees. The festival dates can range from mid-March to April. See the dates for the upcoming festival here.
Photos by: 3. Matt Coughlin 4. J. Stephen Conn 5. Scott Zona 6. Dizzy Girl 8. Gwen Morrison
9. Peter Clark 10. Jeff Moore (left) and JR P (right) 11. Royston Ford 12. Brent Moore
13. Kevin McGee 14. Sussman Imaging 15. realitymorsel
How many of these quick day trips from Atlanta have you done? Can you think of any other popular day trips?
Other Local Ideas: 25 Best Instagram Spots in Atlanta + The Ultimate Atlanta Bucket List + Your Essential Guide to the Stranger Things Filming Locations
We're putting together a list of weekend trips too for places that require more drive time and exploration.