I shook my leg in anticipation. While others asked questions about the African Penguins my eyes stayed fix on the door handle. A few more questions are asked that I can barely focus on when suddenly the door flies open. The moment was here! I see a blur of white and black and there he was, the penguin we were meeting face to face.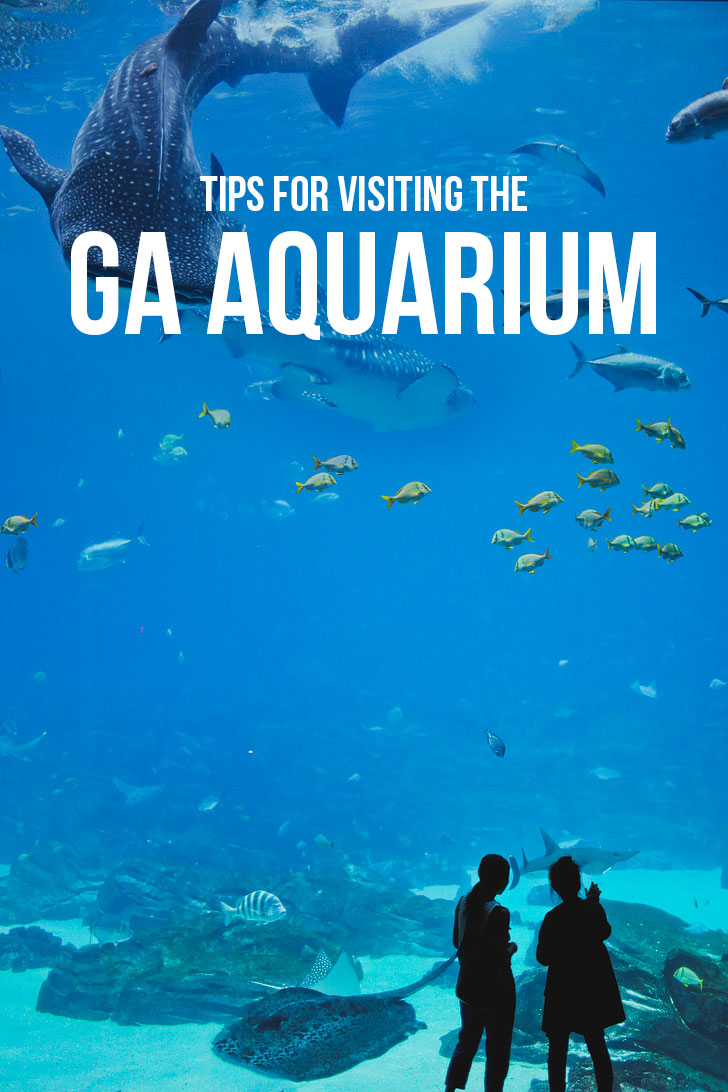 Thank you, Georgia Aquarium, for hosting our visit. As always, all opinions are our own. This post may contain affiliate links, where we receive a small commission on sales of the products that are linked at no additional cost to you. All opinions are always our own. Read our full disclosure for more info. Thank you for supporting the brands that make Local Adventurer possible.
Last Updated: June 1, 2020
Best Things to Do at the Georgia Aquarium
I still remember when the announcement was made that Atlanta, my hometown, was getting an aquarium, and not just any aquarium, but one of the largest ones in the world! I always loved going to aquariums as a kid and am still fascinated with the crazy creatures that live under the sea.
The Georgia Aquarium has the most aquatic life compared to any other aquarium. They live in over 10 million gallons of water. No matter what you're interested in, you're bound to find something that fascinates you.
Since it's one of Atlanta's biggest attractions, when friends come into town, we usually end up here and the Coke Museum next door. A couple weeks ago, we went with Amy.
There are four main self-guided portions of the Aquarium, and this is the order of our favorites.
This is my favorite part of the aquarium. You can watch the Whale Sharks glide through the water from the large viewing window, long tunnel, and plenty of other windows. You really get a feel for what life is like underwater. There are also other sharks, manta rays, and tons of other sea creatures.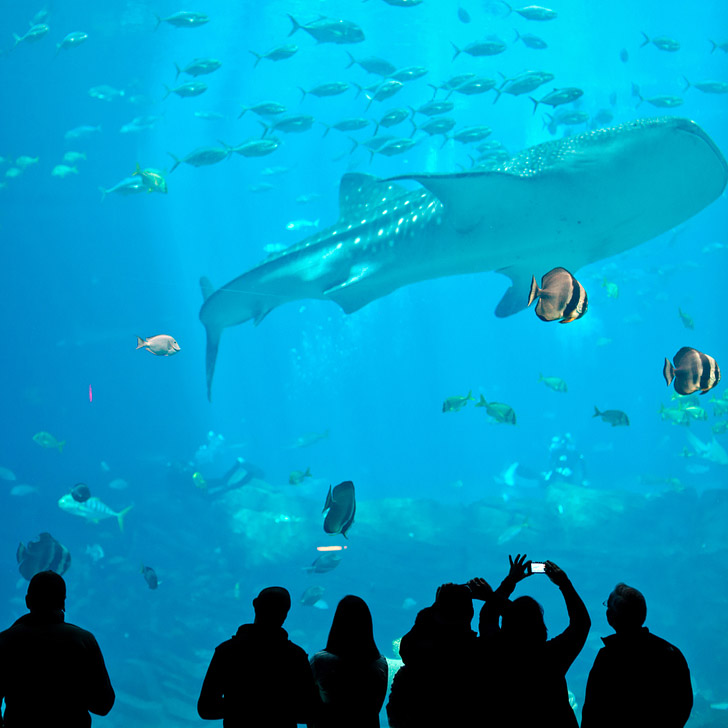 This is Esther's favorite section of the aquarium since she's obsessed with jellyfish. See one of the largest living reef exhibits in the world, beautiful and mesmerizing jellyfish, and extremely diverse and colorful fish in this area.
Here you will see Beluga whales, sea otters, African penguins and more from the cold oceans.
Rivers teem with aquatic life. See how diverse they can be and why some of them are called river monsters! Here you will see Asian small-clawed otters, American (some albino) alligators, black spot piranhas, and more.
Shows & Interactive Experiences
There are also a few shows and interactive experiences at specific times of the day. Photography and Videography are not allowed at these.
Pier 225 (Sea Lions Under the Boardwalk)
Head over to this fun sea lion presentation! The show changes throughout the year but it's always fun to see what they can do. Check the most recent calendar for the schedule.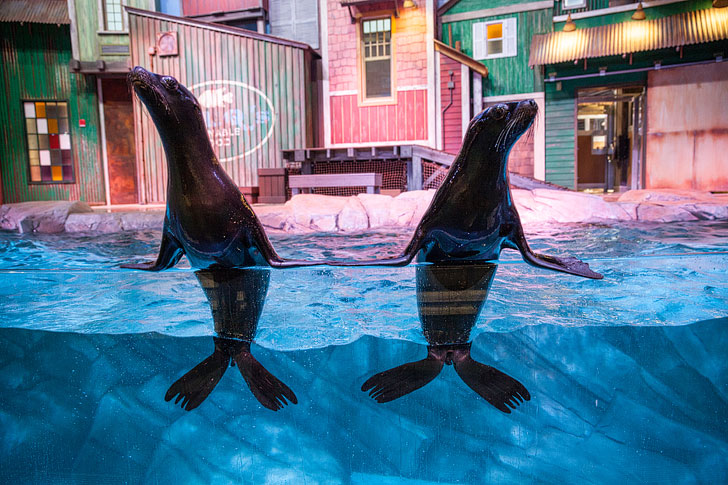 See these amazing bottlenose dolphins in action as they fly through the air and interact with their trainers. It's a fun show for all ages, and it's a lot more educational than other dolphin shows we've seen. There's a splash zone in the first few rows, and it's not just a sprinkle. Be sure to check 
their calendar
 for show times.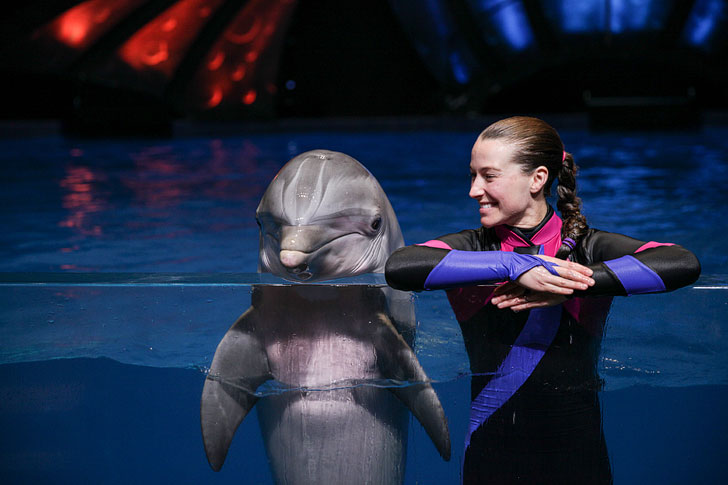 Watch fun and educational movies in high-quality 4D and special effects. They play 
different movies
 throughout the day, so be sure to plan your trip around what you want to see.
This is an interactive and educational journey for kids on the upper floor. There are seven different adventures and It's only open it's only open during the afternoons so be sure to check for current hours.
Animal Interactions & Encounters + More*
Lastly, there are programs, animal interactions/encounters, and additional ways to enhance your time at the aquarium. All of these have additional fees to the general admission. We've done a few already and can't wait to check out the rest!
Journey with Gentle Giants ($189.95 - $469.95)
If you love the whale sharks at the Georgia Aquarium, you can snorkel or dive to get even closer to these guys. Check out our experience here.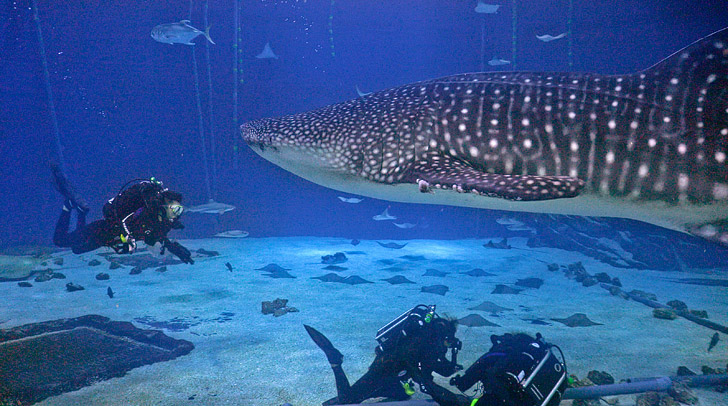 Beluga Interaction Program ($185.95)
Suit up and stand waist-deep in the beluga habitat with the whale trainers. Learn more about the biology of these animals, conservation, training, and more. See 
details here
.
Penguin Encounter ($64.95)
On our latest visit, we did an encounter with an African Penguin (the same ones we saw at Boulder Beach in South Africa)! After learning more about them, the trainers bring a penguin into the room, and everyone lines up to take a photo with him / her. Then they bring a second penguin that's set down on a 3×3 platform area for them to play, say hello, or whatever he / she wants. Depending on his / her temperament you get a chance to pet him across the back. Check out more of the 
details here
.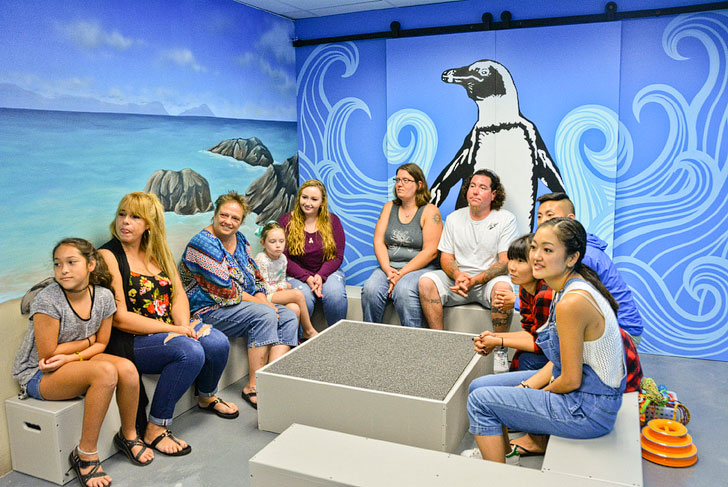 Sea Otter Encounter ($62.95) – Get a behind the scenes look at the sea otter facility, then help prepare a meal for them. You even get to help out with a training session. Plan your encounter here.
Dolphin Encounter ($69.95) – Get poolside as you meet and feed a dolphin. Included is a souvenir photo. Learn more here.
See Lion Encounter ($69.95) – Tour the California sea lion facility and partake in a sea lion training session. Learn more here.
Behind the Seas Tour ($18) – Ever wonder what the exhibits look like from the other side? Get a glimpse of what goes on behind the scenes with this tour. You can even book a private VIP tour. Check out the details here.
Sleep Under the Sea (prices vary) – Whether you want to go with friends, family, kids, or adults, the Georgia Aquarium holds sleepovers throughout the year! Check their current calendar to plan your night with the fish.
Virtual Reality Simulator: Dive in Prehistoric Seas ($11) – Go back in time in this VR simulator. Get a preview here. TIP: You can't wear glasses, so pop in those contacts before your visit.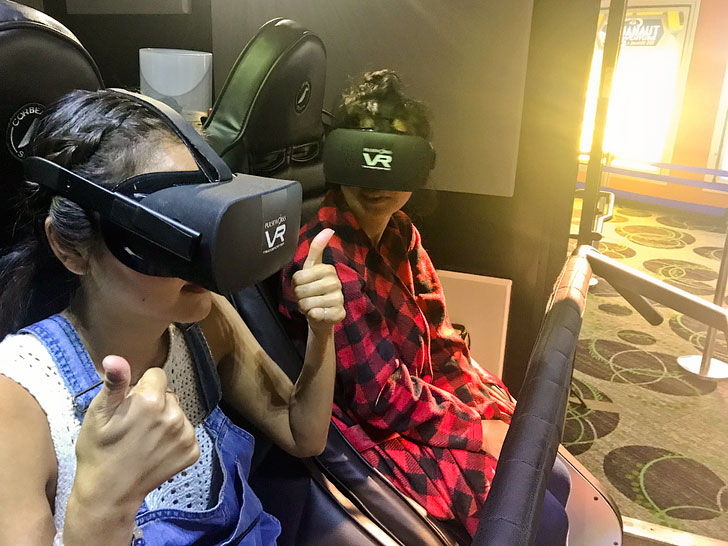 *PRICES LISTED ARE AS OF 6/1/2020
Essential Tips for the Georgia Aquarium
Get your tickets online to save money and skip the ticket purchase line. You do have to pick a specific time and day but can arrive within an hour of that time
Be sure to check their current calendar to see their hours.
If you want to avoid crowds, try to go really early or late in the day. Weekdays are way less crowded than weekends.
You should give yourself 3-4 hours at the aquarium. That will give you time to see the Dolphin and Sea Lion exhibits along the 4 main sections of the aquarium.
Show up to shows early (45 min to an hour before the showing) to get a good seat when it's busy. Otherwise, you may want to get there 30 minutes before to get a good seat and be ready for the show.
If you've already seen the shows, go to popular exhibits during the show times since a lot of people will be occupied with the show.
Download the app to have all the show times and information easily accessible.
The aquarium holds regular events for families, kids, and adults. Check their events page to see what's coming up.
Want to get a glimpse of what you'll see? Check out their webcams!
The official parking deck is $12 per day. You can purchase a discounted ticket online here.
If you have a lot with you, you can check in items at the Information Desk for $2 per item.
If you're a member, you get discounts on additional experiences.
Get a CITYPass if you plan on going to other attractions. You get 40% off!
You can take photos and videos at the aquarium, but no professional gear (mics, lighting, tripods etc) is allowed without permission.
Flash is not allowed at most exhibits since it can distract the animals, please be sure to turn yours off.
No photography is allowed during the Dolphin or Sea Lion exhibit.
Bring a wide lens since a lot of spaces are tight when it's crowded.
Our setup: Canon 5D Mark III + 35mm Lens.
What's your favorite thing to see in an aquarium?
Did you enjoy this post? Pin it for later
"Discovery consists not of seeking new lands but in seeing with new eyes" – M. Proust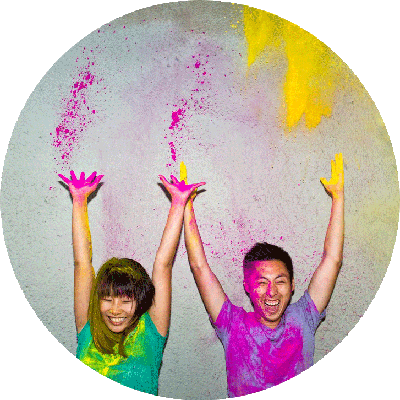 Esther and Jacob are the founders of Local Adventurer, which is one of the top 5 travel blogs in the US. They believe that adventure can be found both near and far and hope to inspire others to explore locally. They explore a new city in depth every year and currently base themselves in Las Vegas.