It's so fun to see how the film industry has been growing in our home state of Georgia (seriously, check out this list). We recently binged watched Stranger Things (and can't wait for them to make a second season *fingers crossed).
The growing film industry in Georgia has brought a new way to explore the state. While we were living in LA, we started meeting more actors, directors, writers, etc, which made us start really appreciating more of the pieces that go on behind the scenes. It's always interesting to see how they use a set location or sometimes how they transform it into something completely otherworldly.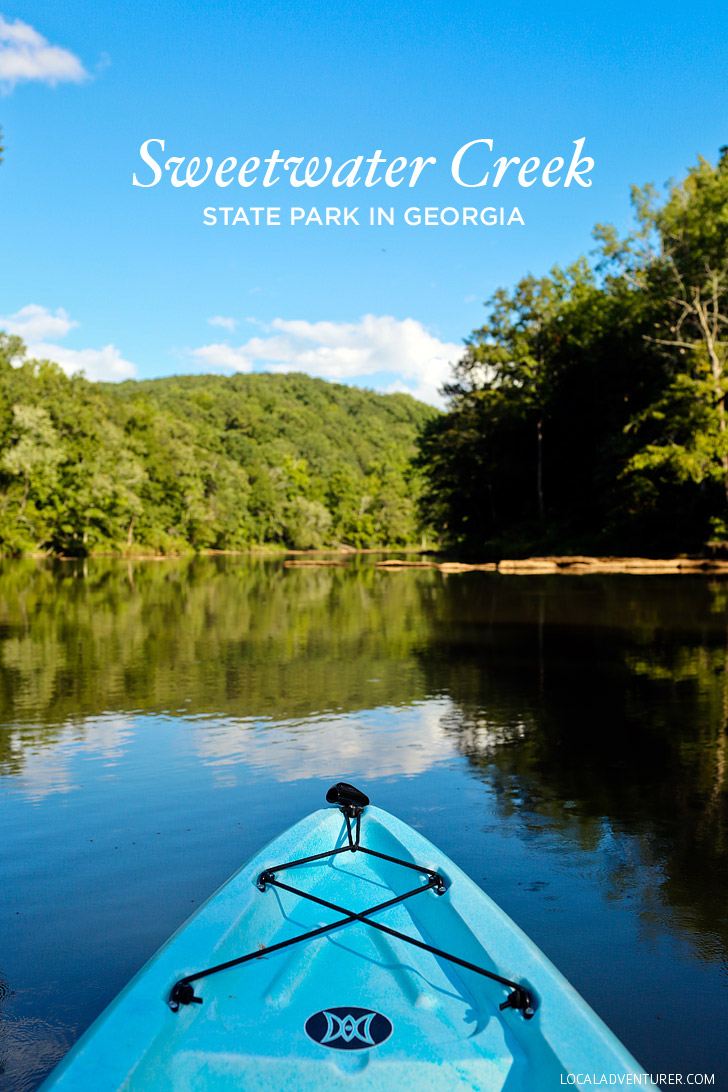 Pin
When we came back to Atlanta a few years ago, we did a tour of the Walking Dead film locations (Jacob was and still is a huge fan of the show). This year, we headed to Sweetwater Creek State Park to kayak along the creek and see the mill ruins where a few scenes of Hunger Games: Mockingjay were filmed. The park is located in Lithia Springs on the east side of Atlanta. It covers over 2,500 acres, has a ton of trails and campsites, and happens to be really close to my parents' house! One of the most popular attractions of the park is the burned down textile mill.
During the weekend, they have a Sweetwater Creek by Kayak program that is a two-hour guided paddle through a peaceful stretch of the creek. Along the way, your guide gives you the background about the area and points out interesting landmarks and wildlife.
Hearing about the history of the old mill and how it was burned down and abandoned during the Civil War was really interesting. Had people returned to the mill, it would now be a burb of Atlanta rather than this park.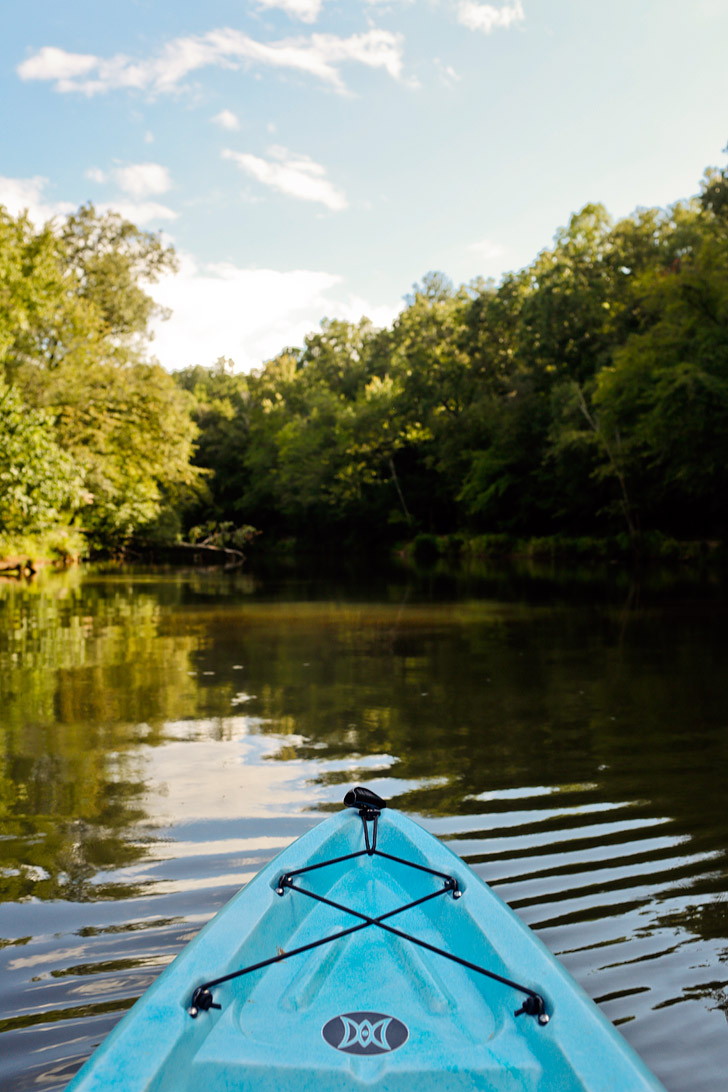 Pin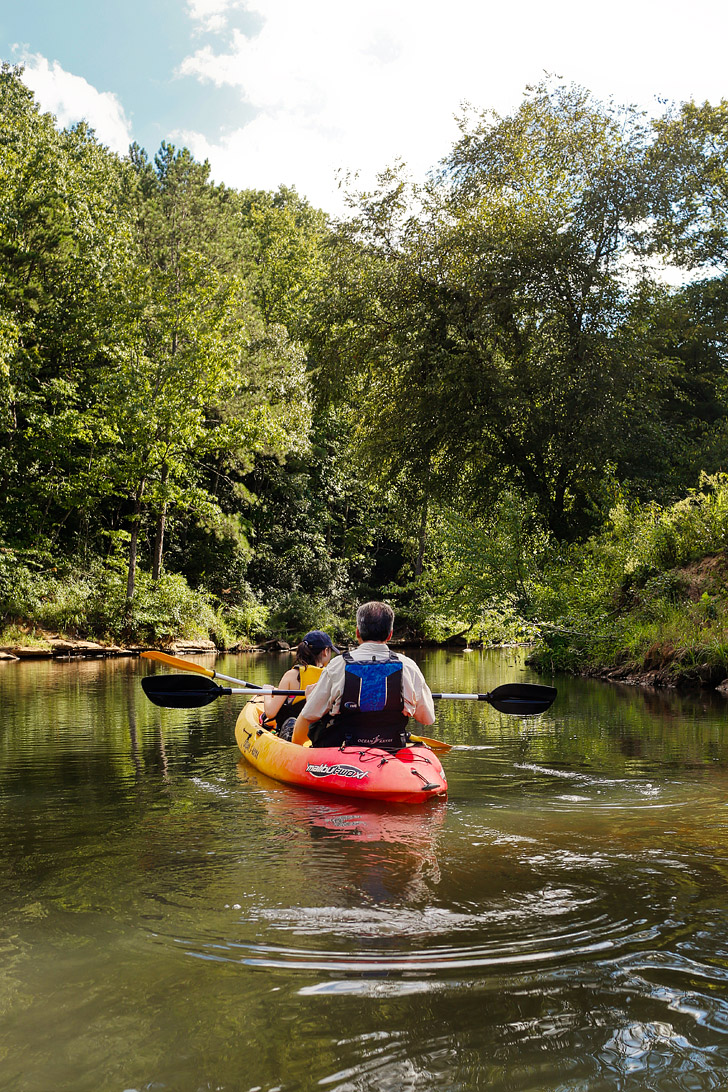 Pin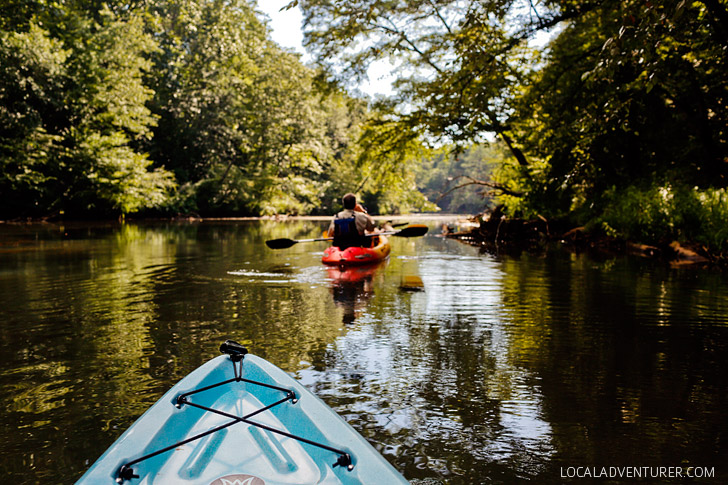 Pin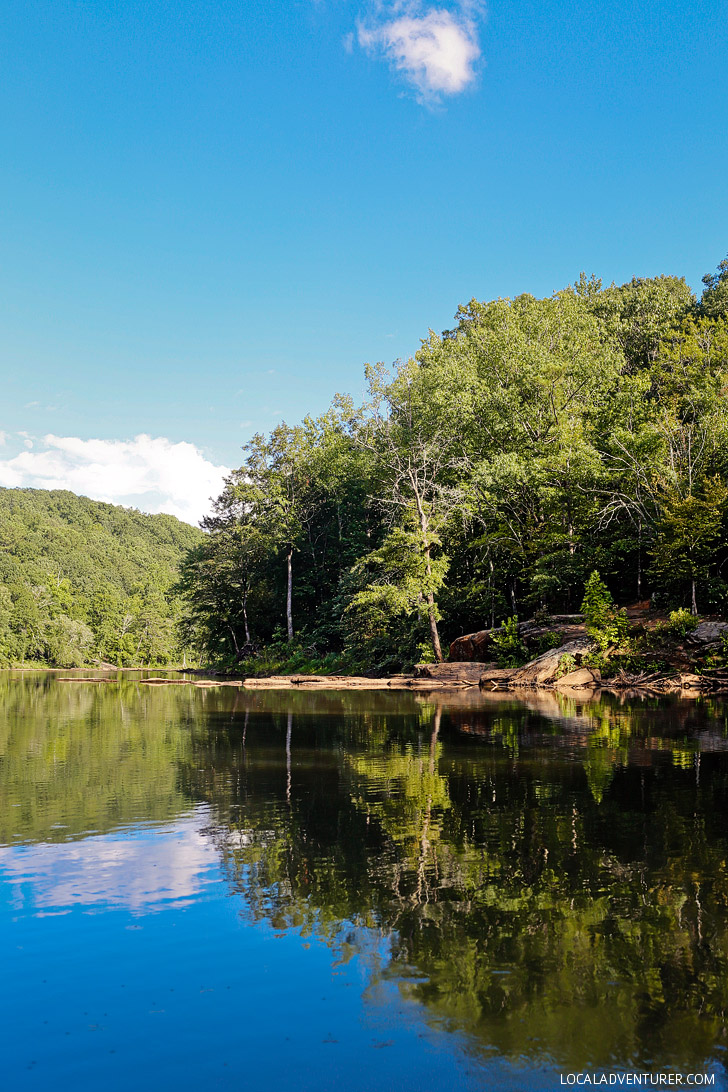 Pin
And of course, you get to see some the spots where Mockingjay was filmed.
Do you recognize any of the spots?
Pin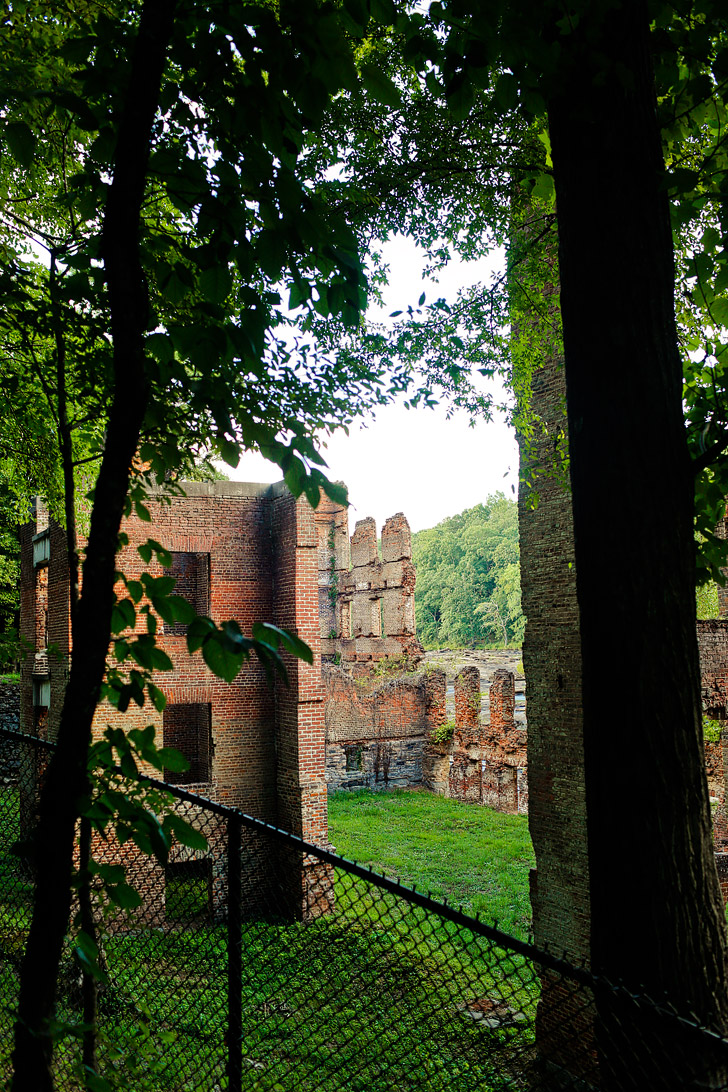 Pin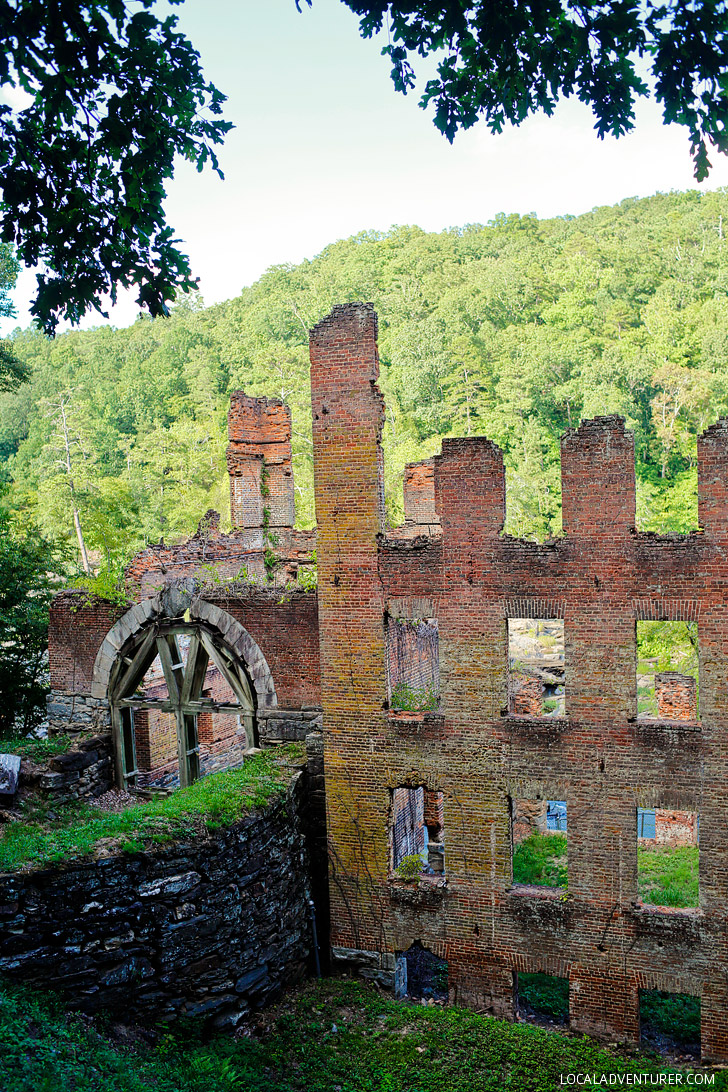 Pin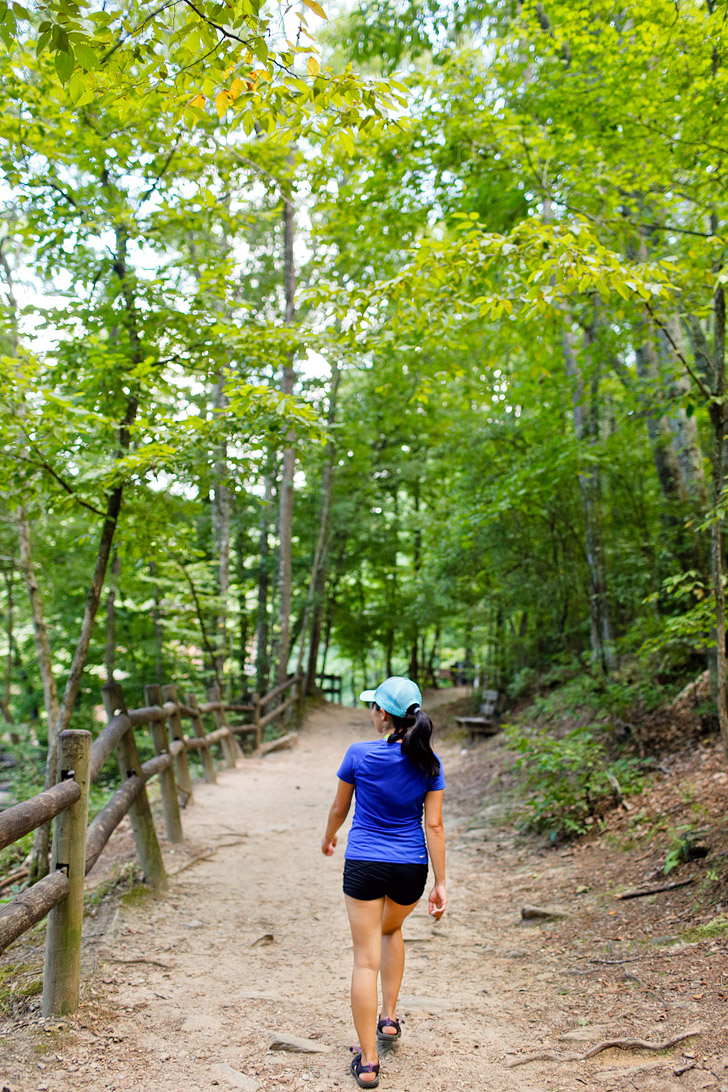 Pin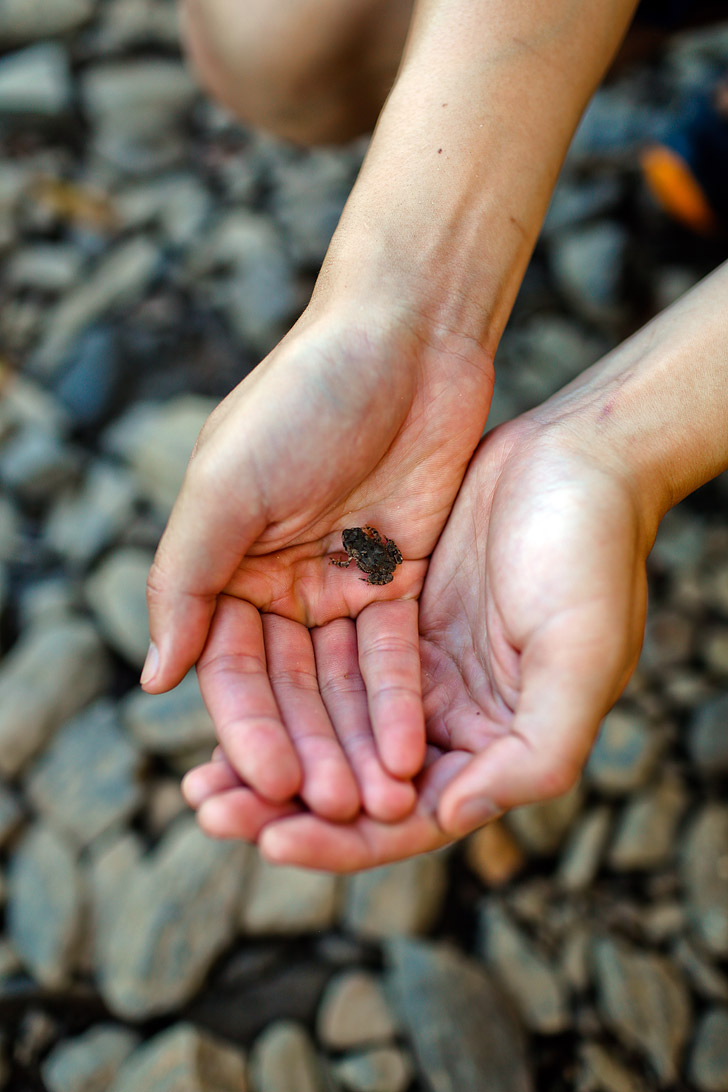 Pin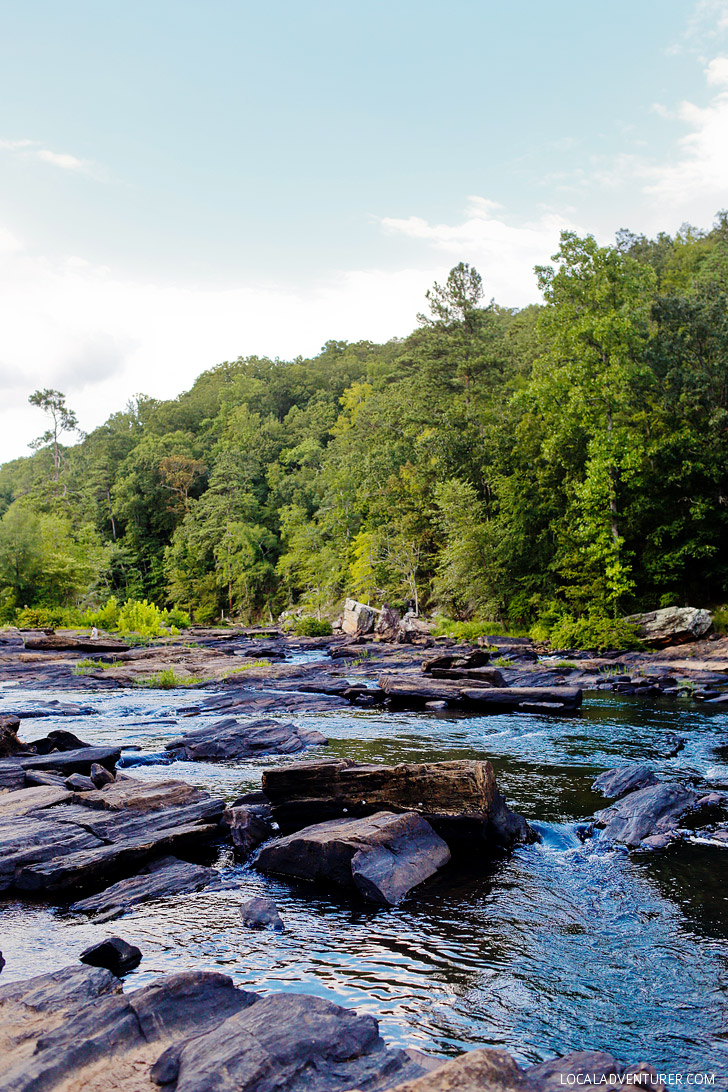 Pin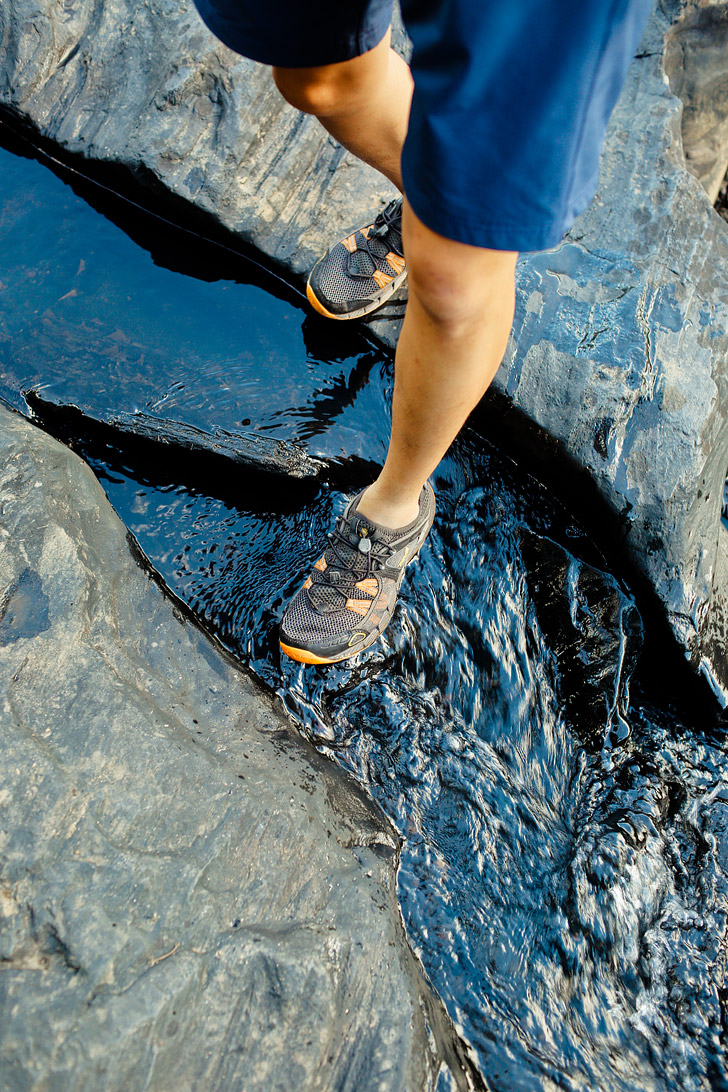 Pin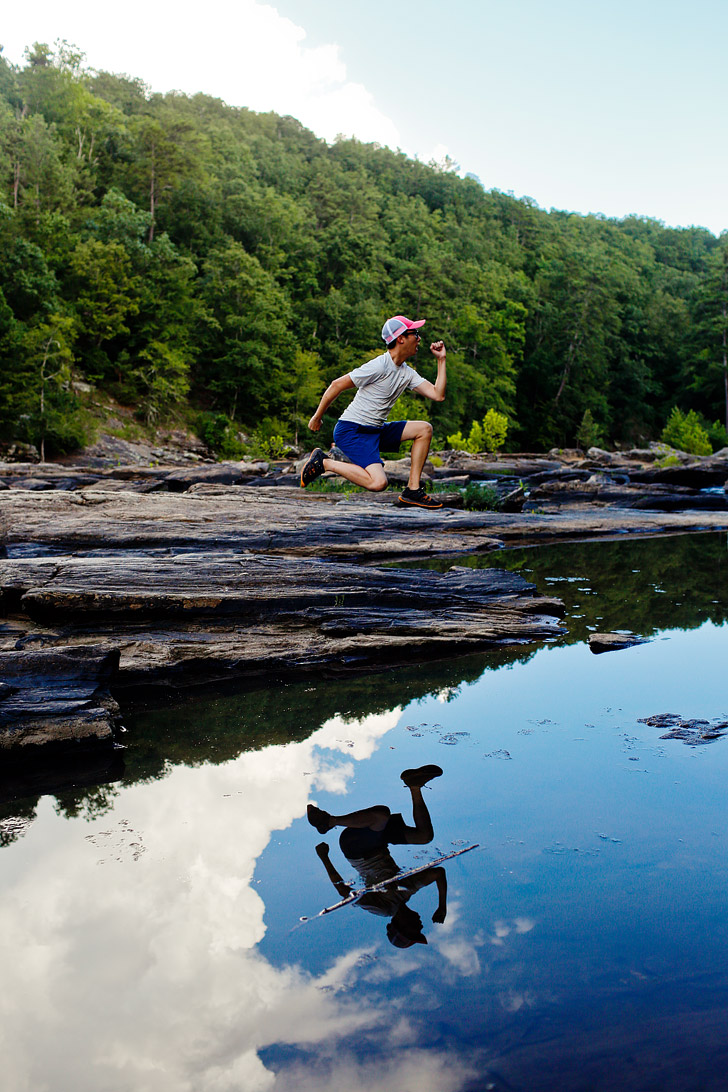 Pin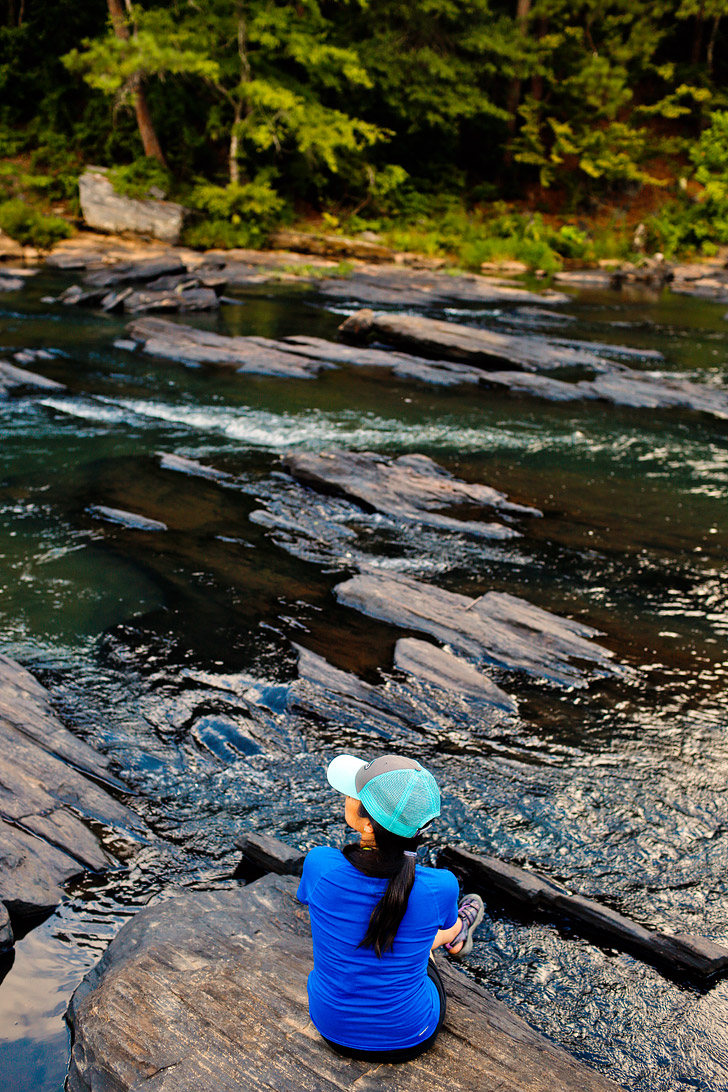 Pin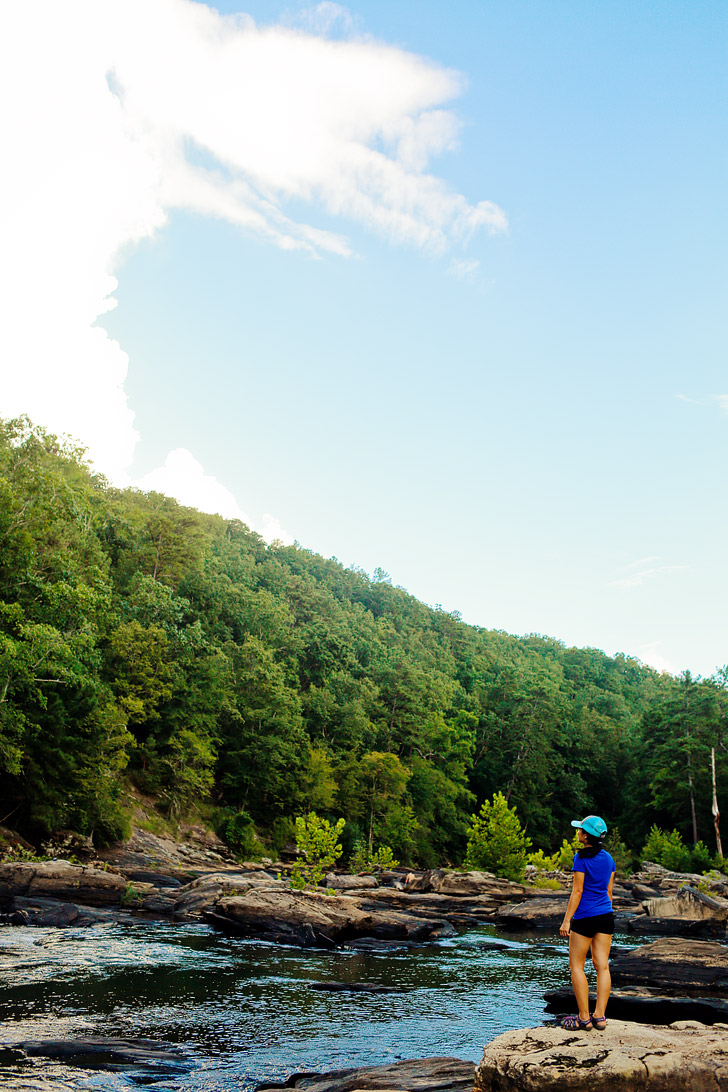 Pin
If you're new to kayaking, it's the perfect way to start. The water is calm and easy to navigate, and it's not too long or difficult of a ride. We had a nice, leisurely afternoon, kayaking and hopping rocks. We can't wait to explore more of the park!
Sweetwater Creek State Park
1750 Mount Vernon Road
Lithia Springs, GA 30122
Park Hours: 7AM – Dark
Pro Tips for Kayaking Sweetwater Creek State Park
Bring a dry bag to carry anything you want during the ride. We currently use this backpack.
Wear a bathing suit and bring a change of clothes and a towel. You may want to take a dip in the water to cool off, and you're most likely going to get a little wet from the kayak ride.
Water shoes are highly recommended since you have to hike after kayaking. Plus, you get a half hour break where you can hop rocks along the creek when the water level is low.
Atlanta can get really hot and humid in the summer, so bring lots of water with you! This bottle is collapsible and is easy to carry or hook onto your bag.
Since you're already paying for parking ($5), come early or stay later to explore the park. The Visitor Center is a great place to start.
If you're visiting several state parks in Georgia, consider getting an annual Georgia parks pass which includes parking fees.
WANT TO STAY NEARBY? Click Here For Best Prices and Hotel Reviews
What shows / movies have you been watching lately? How did you like Mockingjay?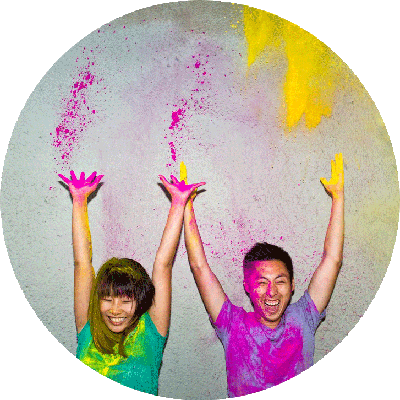 Pin
ESTHER + JACOB
Esther and Jacob are the founders of Local Adventurer, which is one of the top 50 travel blogs in the world. They believe that adventure can be found both near and far and hope to inspire others to explore locally. They move to a new city every year and currently live in Portland, Oregon.