After wading, scrambling, shimmying, and squeezing our way through the Zebra Slot Canyons in Utah this past weekend, we started to think about what other amazing and beautiful canyons are around us worth exploring.
Last Updated: July 28, 2018     First Published: Mar 30, 2015
11 Breathtaking Canyons in the US to Explore
This is probably the most popular slot canyons for photographers and tourists alike. Antelope Canyon is made up of two separate canyons, Upper and Lower Antelope. It can only be visited with a permit and guide. We've been to the lower canyons, which was the less crowded of the two, and required little hiking.
More: What You Need to Know Before Visiting Antelope Canyon
2. Buckskin Gulch, Utah, USA
Making its home in the Paria Canyon-Vermilion Cliffs Wilderness Area, Buckskin Gulch is the deepest slot canyon in the Southwest United States. It's a highly regulated canyon requiring permits for day hikes and only allowing 20 overnight permits every day!

left: John Fowler; right: Adam Baker / creative commons
3. Nine Mile Canyon, Utah, USA
Named after the creek that runs through it, Nine Mile Canyon is 40 miles long and home to thousands of petroglyphs and pictographs.

Bureau of Land Management / creative commons
4. Canyon De Chelly, Arizona, USA
Owned by the Navajo Nation, you can view Canyon De Chelly from the rim or visit the canyon floor when accompanied by a park ranger or Navajo guide. Spider Rock, which is a 750 foot sandstone spire, is it's most recognized feature.

Marina & Enrique / creative commons
Bryce Canyon doesn't look like your typical canyon because it's filled with hoodoos, or pillars of rock. It has the highest concentration of hoodoos, which makes for some of the most photogenic canyon land.
More: 9 Amazing Things to Do in Bryce Canyon
6. Waimea Canyon, Hawaii, USA
Holding the title for the largest canyon in the Pacific, Waimea Canyon makes its home on the island of Kauai. The canyon is 10 miles long, 1 mile wide, and 3,600 feet deep.

sharkhats / creative commons
7. Palo Duro Canyon, Texas, USA
Known as the "Grand Canyon of Texas," Palo Duro Canyon is the second largest canyon in the United States. It is 120 miles long with depths up to 997 feet.
More: 101 Things to Do in Austin Texas

bug138 / creative commons
8. Glen Canyon, Arizona, USA
Glen Canyon is most well known for Horseshoe Bend but offers a lot to explore in its 1.2 million acre national park.

Nagaraju Hanchanahal / creative commons
Making its home in Zion National Park, Zion Canyon offers spectacular views, amazing hikes, and can be reached via its two major roads. It's a great place to visit for anyone as it offers a wide range of ways to experience the canyon.
More: Backpacking Gear List for the Zion Narrows Hike
10. Santa Elena Canyon, Texas, USA
Making its home in Big Bend National Park, Santa Elena Canyon is one of the most popular spots to visit. You can hike, paddle the river, or just enjoy the beautiful scenery.

Yinan Chen / creative commons
You can't make a list of canyons and not include the grand daddy of all canyons. The Grand Canyon is one of the 7 Natural Wonders of the World and can be explored in so many ways. You can drive up to viewpoints, do a helicopter tour, white-water raft down the Colorado River, or even walk out onto a glass bridge. The rim-to-rim hike has also made our list of 25 Best Hikes in the World.
More: The Grand Canyon Helicopter Tour
Also making its home in the Paria Canyon-Vermilion Cliffs Wilderness Area and more specifically the Coyote Buttes North Area, "The Wave" offers a surreal look into what Mother Nature can do. We've been hoping to get a permit to hike the area, but it's proven to be quite difficult since they use a lottery system.
More: How to Get the Wave Permits in Arizona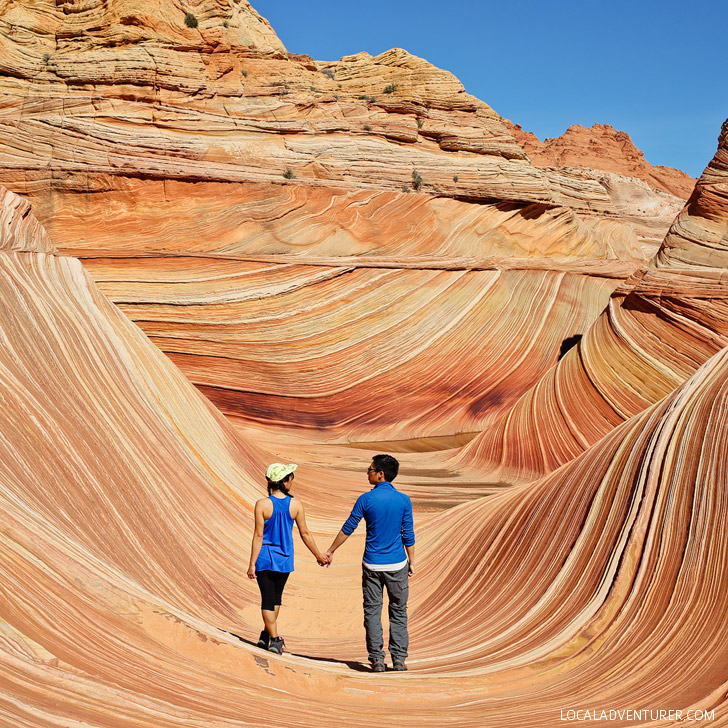 Which canyons in the US have you visited? Where would you want to visit most?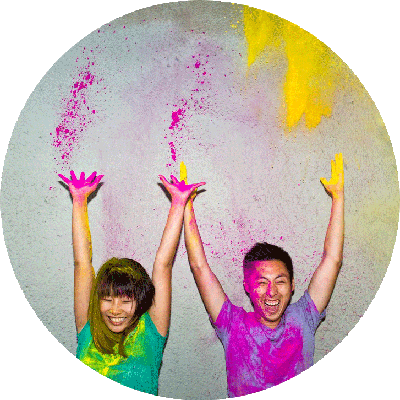 ESTHER + JACOB
Esther and Jacob are the founders of Local Adventurer, which is one of the top 25 travel blogs in the world. They believe that adventure can be found both near and far and hope to inspire others to explore locally. They explore a new city every year and currently base themselves in NYC.
All articles loaded
No more articles to load