A couple weeks ago, we took a road trip from LA to Seattle as part of reliving a childhood road trip.
Along the way there are so many amazing stops to make that can become an entire trip in itself. Not to mention all the detours you could take to some of our favorite spots in the US.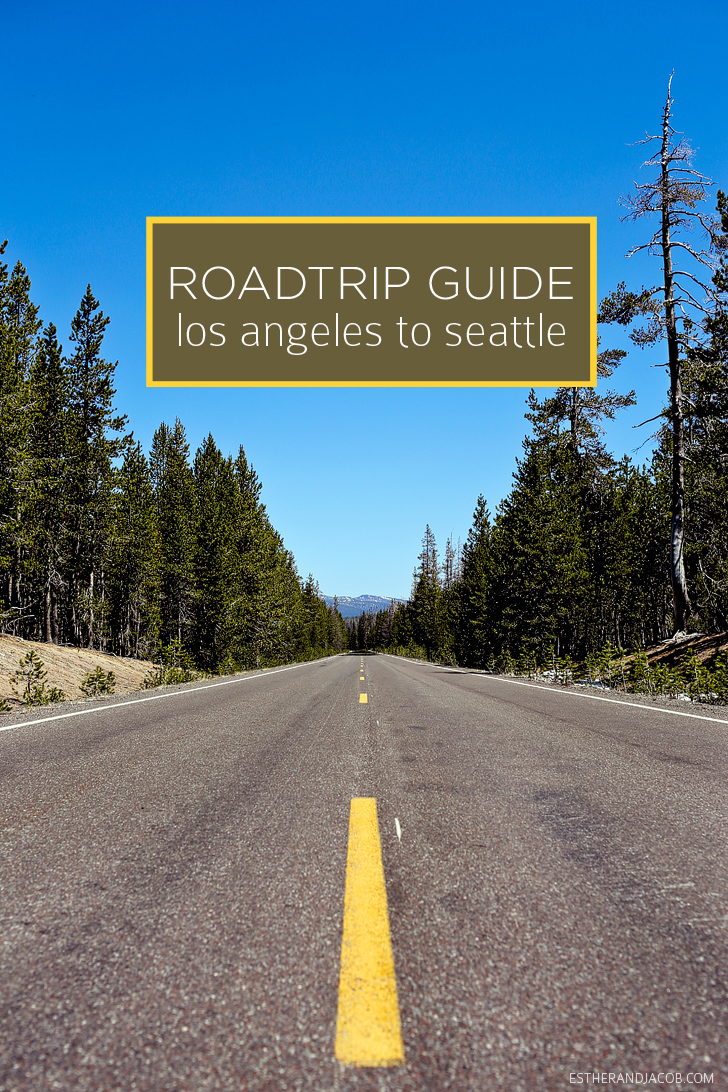 This post may contain affiliate links, where we receive a small commission on sales of the products that are linked at no additional cost to you. All opinions are always our own. Read our full disclosure for more info. Thank you for supporting the brands that make Local Adventurer possible.
Last Updated: June 23, 2020
Road Trip from Los Angeles to Seattle
This is the year of road trips for us. We've taken some pretty epic cross-country road trips over the past two years. Three of them were Atlanta to Los Angeles. Now that we've done so many, it's hard to believe, but it no longer seems like such a long drive.
Our all time favorite road trip was when we drove along the southern border of the US to San Diego, up to Seattle, then beelined it diagonally across the US back to Atlanta. It took us a month and a half, and I still feel like there's a lot that we missed in between!
There really is so much beauty just within the States that we have yet to explore. I think we need to take a full year off and just rent an RV. ;)
To help you plan your trip, we've put together a list of the best stops and some of their highlights. If you plan on spending more time in any of the locations, or want to see what else there is to do there, be sure to click through to our more details guides.
Best Stops from Los Angeles to Seattle
Pro Tip: Since the city is so large, it's best to focus on a specific neighborhood/area during your visit so it's not too overwhelming.
749 Howard St, San Francisco, CA 94103, 
map
Pro Tip: There aren't many stops between LA to SF on the 5, but you should stop by Harris Ranch. You can get some delicious steaks and pecan drop cookies.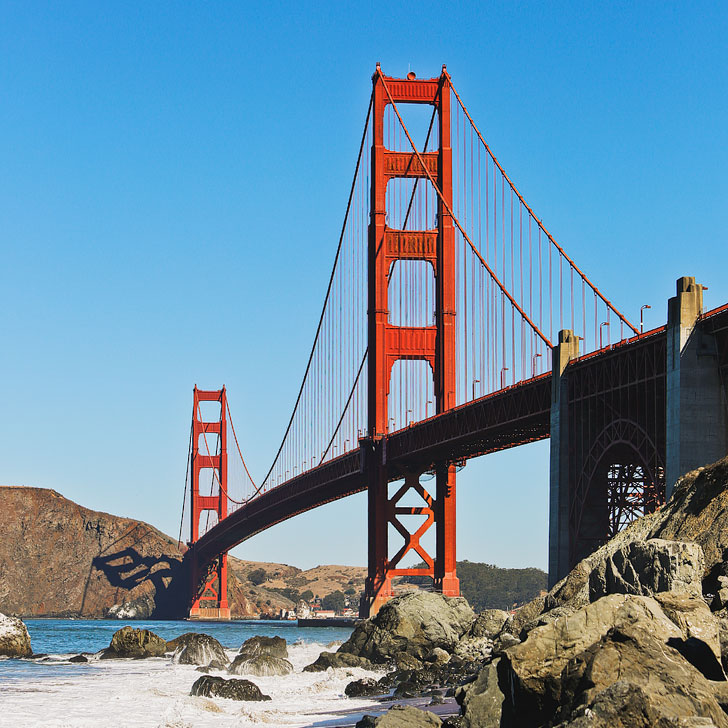 Pro Tip: If you want to drive closer to the mountain, take the Lake Street exit at Mount Shasta and head east.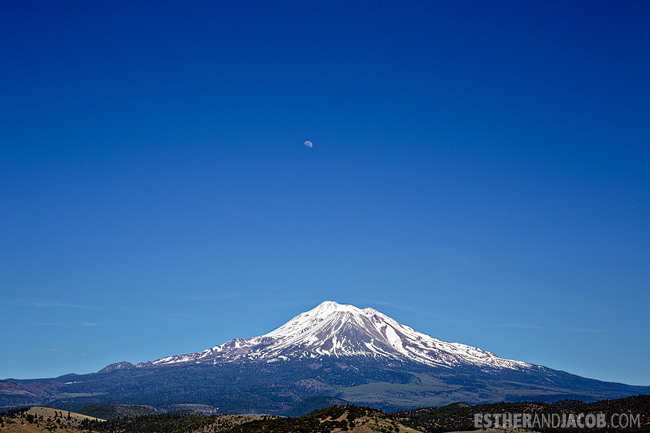 Pro Tip: If you're making this drive during winter, check the road conditions. Much of the park is closed.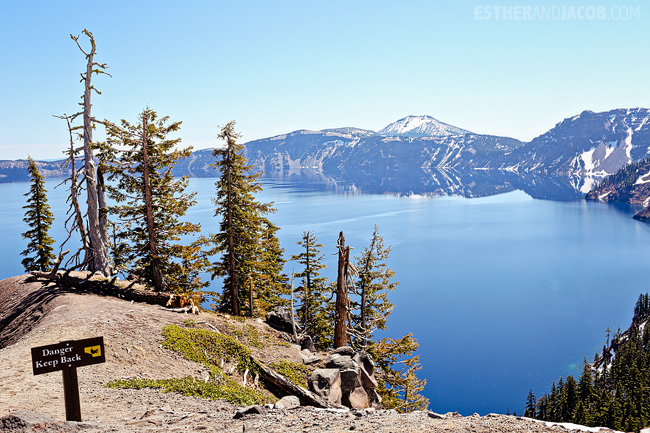 Pro Tip: Portland weather can be quite rainy and wet, be sure you are prepped. Check out our How to Dress in Portland guide.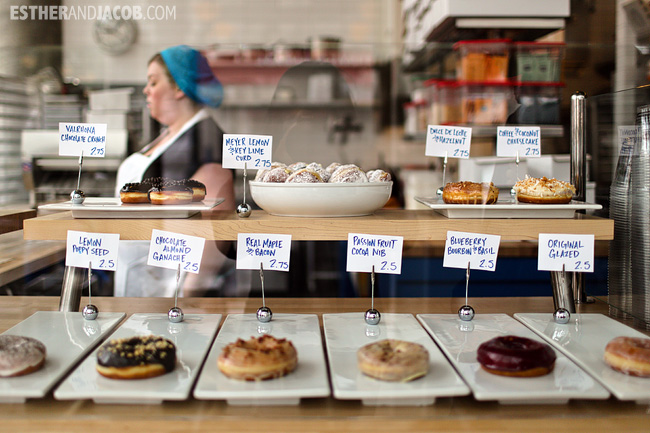 Recommended Time: 3-4 Days
Things You Can't Miss: Pike Place Market, Chihuly Glass Sculpture Museum, Gasworks Park
What to Eat: Chuck's Hop Shop, Tsukushinbo, Taylor Shellfish Farms
Where to Stay: Four Seasons (luxury), The Maxwell Hotel (mid-range), AC Hotel (budget)
You've made it to Seattle! See the popular spots like Pike's Place and The Space Needle, but also spend time exploring some of the other neighborhoods and easy day trips.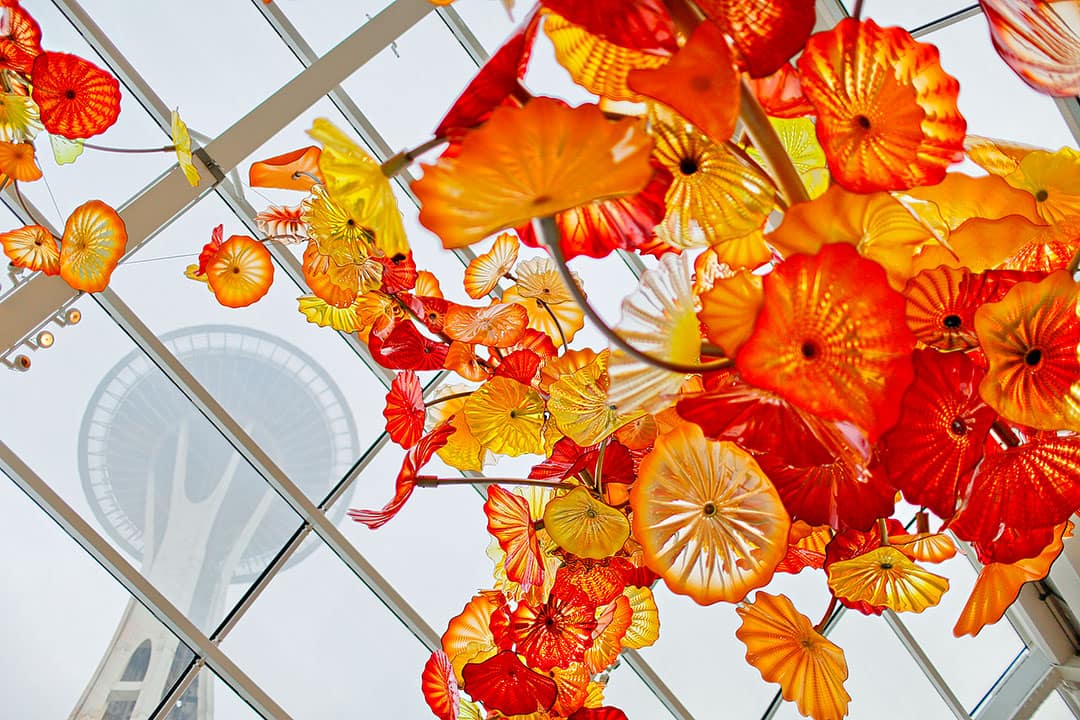 We tried to take the most direct route, but if you have some time and want to make a few detours, here are some worthwhile ones:
If you have more than 2 weeks, we even suggest you cut over to the Pacific Coast Highway and do the stretch from Big Sur in California all the way up to Reedsport in Oregon before going back onto I-5 (to Portland). These are some great stops on coast:
Mendocino
Fort Bragg
Gold Beach
Bandon
Coos Bay
If you don't mind skipping Portland, we recommend doing the entire Oregon Coast drive. Check out our guide to all 363 miles of Oregon Coast!
After Seattle, for our next adventure, we took the Edmonds-Kingston ferry to get from Seattle to Olympic National Park. First time on a car ferry! See our next adventure: what to see at Olympic National Park.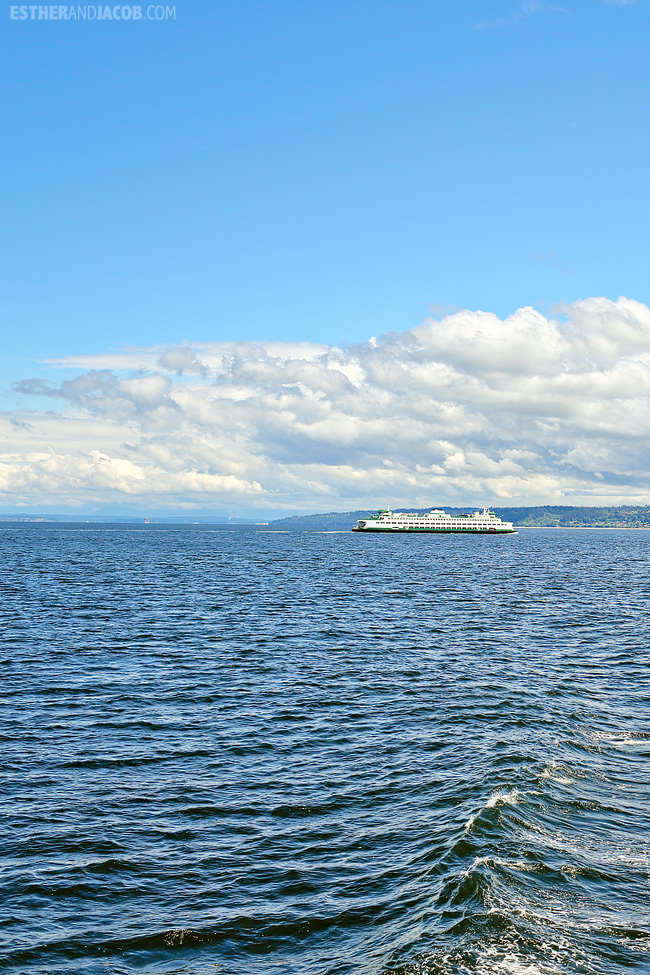 Make a plan but give yourself some flexibility. Whether it's because you run into trouble or decide you love a place more than you thought you would, it's always smart to be able to change your plans as needed.
It's important to wear sunblock even when you're just in the car all day. A lot of the time, you'll have sun shining right on you for hours at a time.
Have a physical map with you in the car just in case you lose service.
If you plan on visiting multiple National Parks, pick up an annual pass to save money.
If you're worried about bathroom stops, these come in really handy!
A cooler is convenient to have for snacks and drinks in the car.
What's an epic road trip you've taken? What were your fave stops? What road trips do you want to take?
Did you enjoy this post? Pin it for later
SEE MORE CITY BUCKET LISTS
"Discovery consists not of seeking new lands but in seeing with new eyes" – M. Proust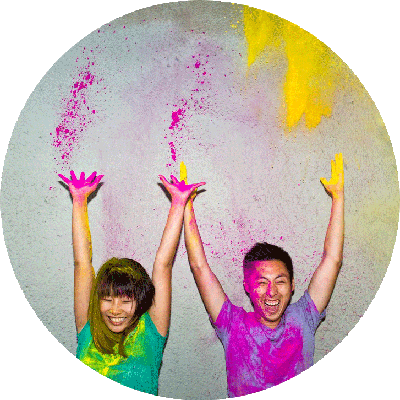 Esther and Jacob are the founders of Local Adventurer, which is one of the top 5 travel blogs in the US. They believe that adventure can be found both near and far and hope to inspire others to explore locally. They explore a new city in depth every year and currently base themselves in Las Vegas.