The Natural Bridge at Death Valley Park was our second stop on our trip. It's only four miles south of Artist's Palette. It wasn't a planned stop, but it was on the way to Badwater Basin. The natural bridge was only a short fifteen minute walk from the parking lot, but it felt much longer because of the hot, hot heat. Good thing it's not humid in California, and we could take breaks wherever we could find shade casted by the rocks.
Photos of the Natural Bridge at Death Valley Park:
Pin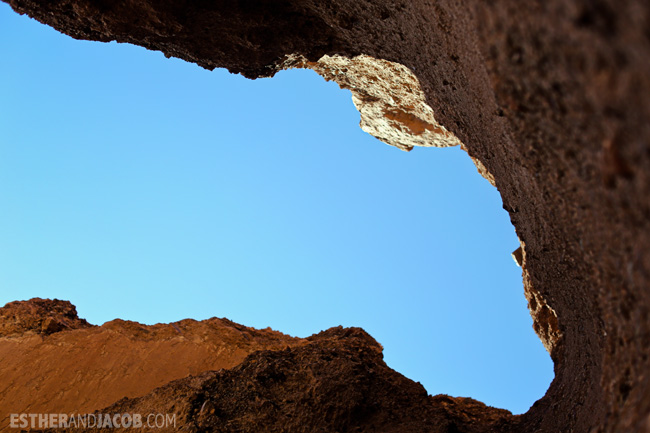 Pin
That's me!: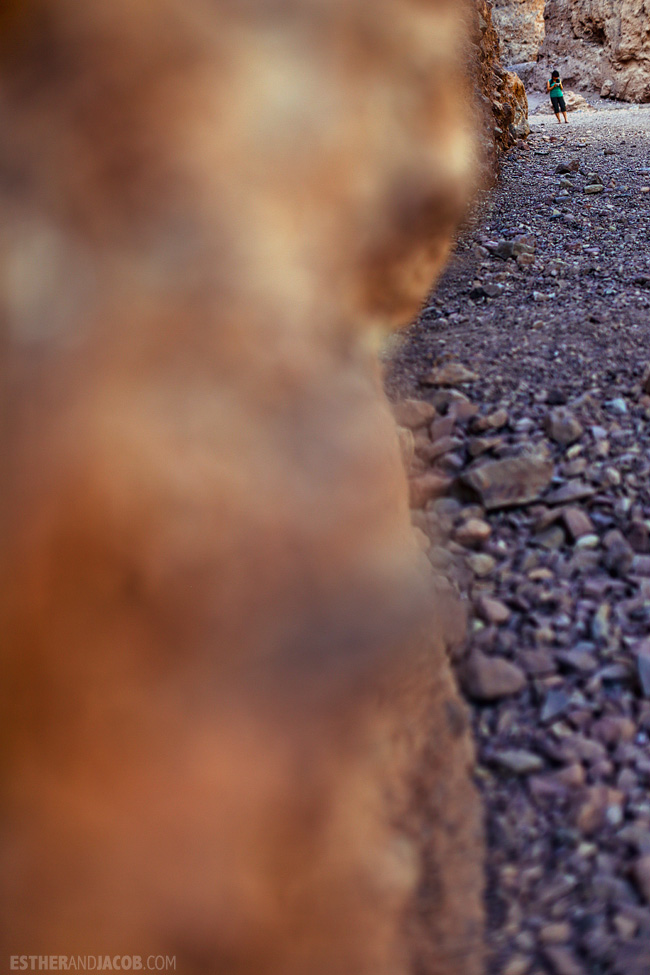 Pin
Climbing… 3 ft. :)  It's all about perspective. We think this was a dried out waterfall. Since there was no water, we had to be more creative with this one.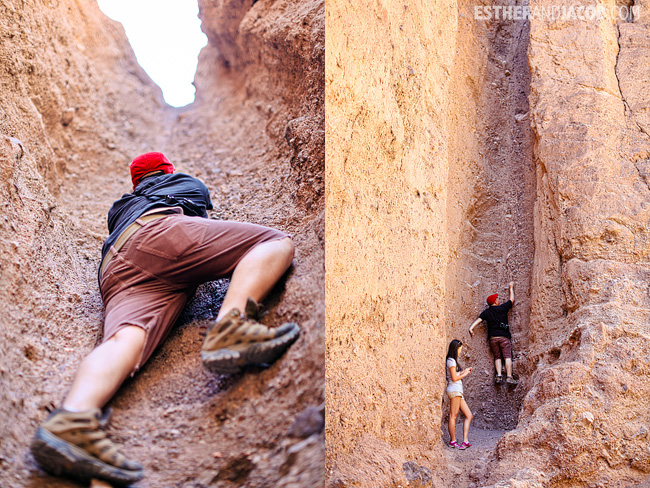 Pin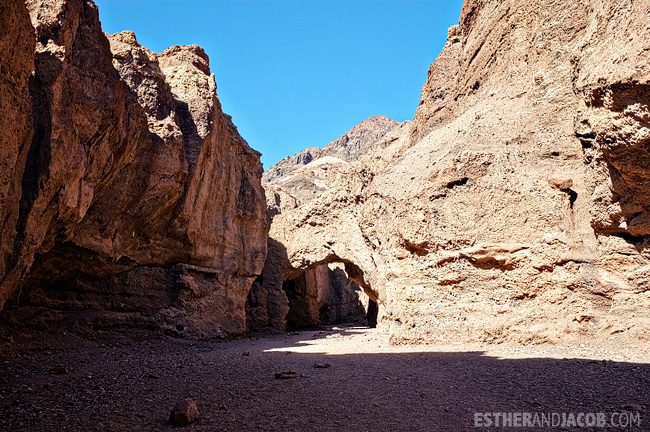 Pin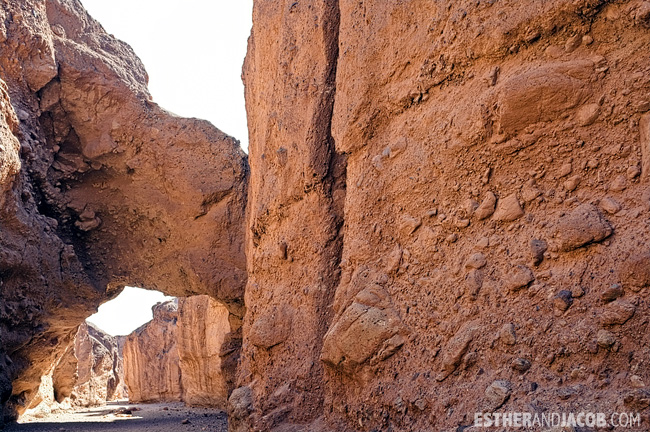 Pin
Here's Fern & Garrick. I did not even have to pose them. For whatever reason, they are always in an "engagement" pose ready to have their picture taken.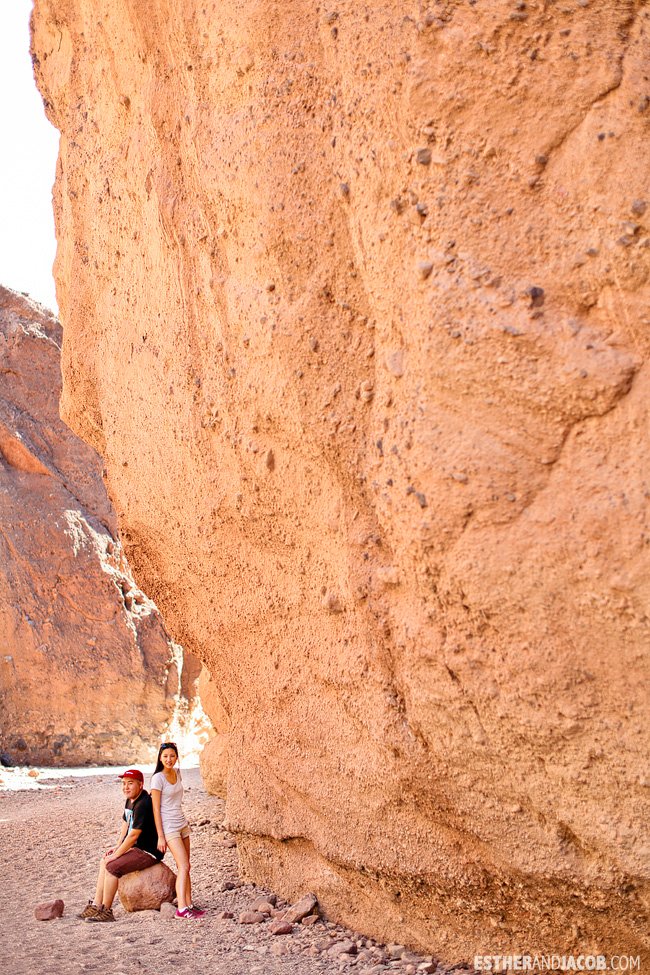 Pin
A few tips:
The drive to the trailhead pretty rugged and mostly on gravel. It doesn't require high clearance or four-wheel drive, but you'll want to take it slow.
It's a 15 minute walk and it's fairly easy. I "hiked" in sandals.
It's not one of the most popular stops, so it's not crowded. That's a plus if you don't like crowds or people. ;)
Overall, it wasn't the most amazing views of Death Valley, but while you're there why not check it out!