We lived in Las Vegas for a year exploring the area, but we never got around to exploring the rest of the state. During a week-long visit, we decided to do two of the classic Nevada road trips: The Great Basin Highway & Highway 50 aka the Loneliest Road in America.
We'll get in more detail on each individual road trip in future posts, but here's an overview.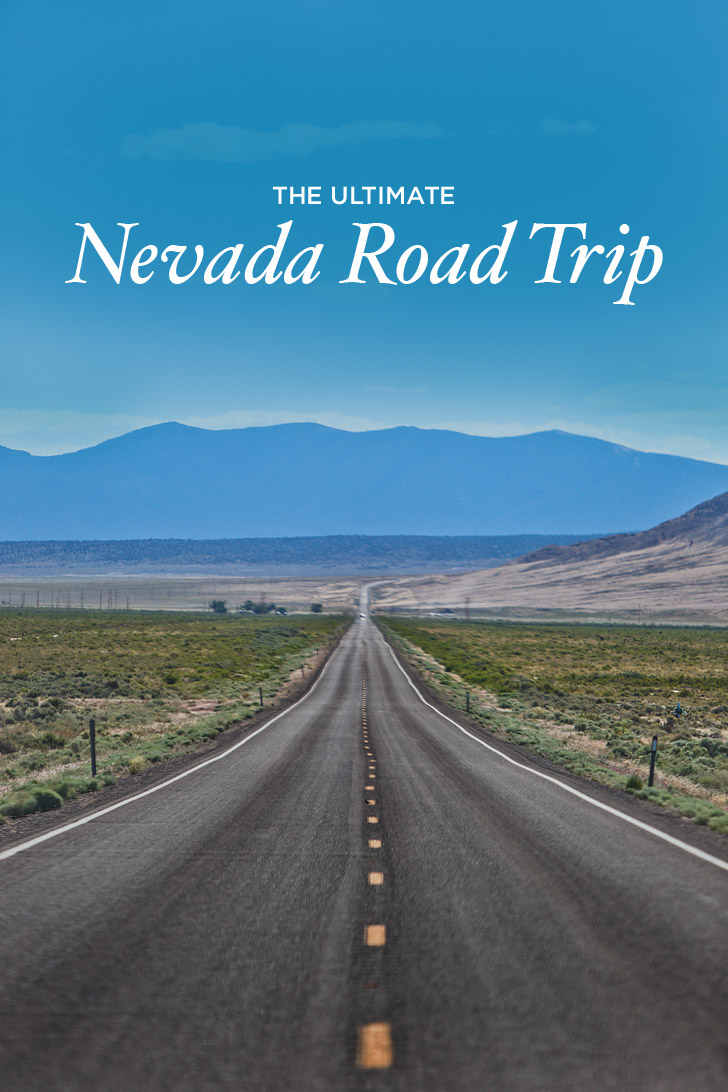 THE ULTIMATE NEVADA ROAD TRIP
THE GREAT BASIN HIGHWAY
We flew into Vegas and started there, then made our way we headed up to Great Basin National Park making stops along the way. There are some beautiful state parks to explore, as well as some great bed & breakfasts.
Recommended Length of Trip: 5-7 Days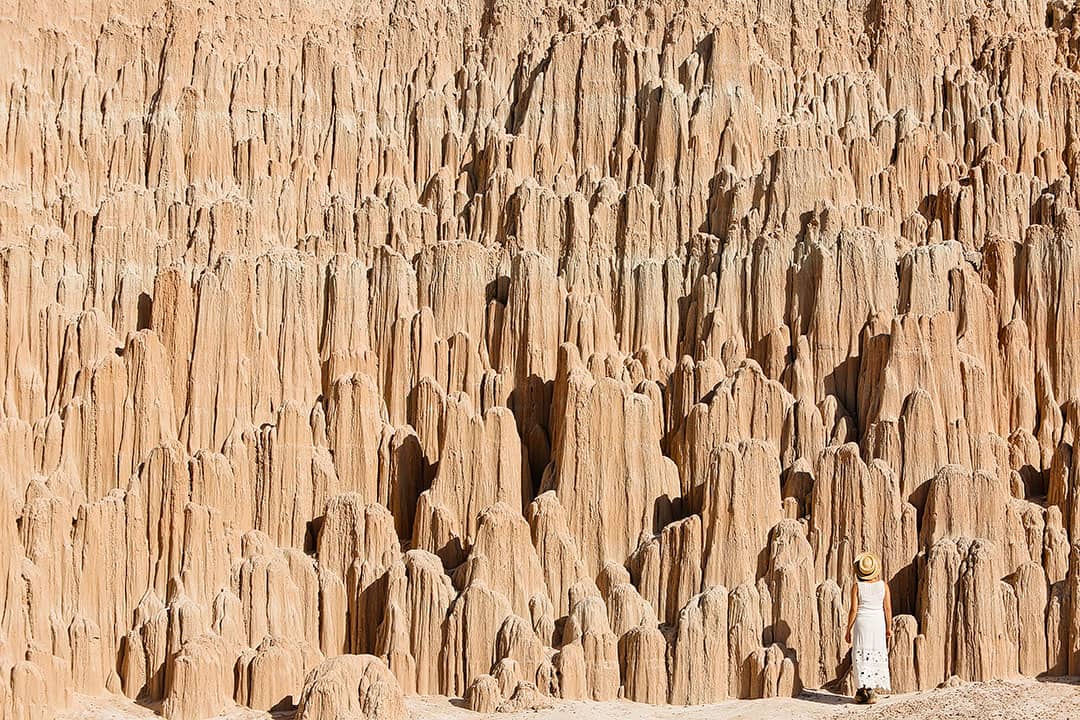 Pin
THINGS TO DO ON THE GREAT BASIN HIGHWAY
[ Click Links for Full Posts ]
Las Vegas (lived here) – See our 101 Things to Do in Vegas + 25 Free Things to Do in Vegas
Seven Magic Mountains – Popular Instagram spot
Red Rock Canyon National Conservation Area – an extremely popular spot for rock climbing, but there is also a scenic drive and a good selection of hikes.
Valley of Fire State Park – amazing rock formations including the popular Fire Wave
Kershaw-Ryan State Park – wasn't the most scenic, but a good stop if you want to break up your drive.
Cathedral Gorge State Park (pictured above) – this was one of our favorite stops on the trip. The rock formations were beautiful and you can even walk through what looks like slot canyons.
Echo Canyon State Park – popular for fishing
Ward Charcoal Ovens State Historic Park – this is a quick stop or if you're a photographer, great spot for astrophotography.
Great Basin National Park – Highlights of the park include the Lehman Caves tour (make reservations ahead of time), the Bristlecone Pines (oldest living organism on earth), summiting Wheeler Peak (second tallest peak in Nevada) and going stargazing. Pro tip: Try to time it around new moon for the best view of the stars or full moon to do the full moon ranger-led hike.
PLACES TO EAT AND DRINK ON THE GREAT BASIN HIGHWAY
Las Vegas – 49 Best Places to Eat in Las Vegas
A Cowboys Dream B&B (Alamo, NV) – reservations must be made beforehand
Alamo Diner (Alamo, NV)
Kerouac's (Baker, NV) – restaurant attached to Stargazer Inn near Great Basin National Park. We didn't love any of the food options near GBNP, but your options are limited. Unless you plan on bringing all your own food, take what you can get. This was probably the best out of anything we tried.
T&Ds (Baker, NV) – small diner near GBNP
Cafe at Lehman Caves Visitor Center (GBNP)
WHERE TO STAY
Red Rock Casino Resort & Spa (Las Vegas, NV) – it was much nicer than we expected and so close to the park.
A Cowboys Dream B&B (Alamo, NV) – beautiful spot in between Vegas and GBNP. This was probably our favorite on the entire trip.
Stargazer Inn (Baker, NV) – recently renovated and very close to GBNP.
---
HIGHWAY 50 – The Loneliest Road in America
From Great Basin National Park, we headed west on Highway 50 to explore some of the towns along the Loneliest Road in America. We decided to spend extra time in Great Basin, which meant less time on Highway 50, but we still got a good taste of what the area has to offer and will be back to explore more (especially all the hot springs!). We ended our trip in Reno before flying home.
Recommended Length of Trip: 5-7 Days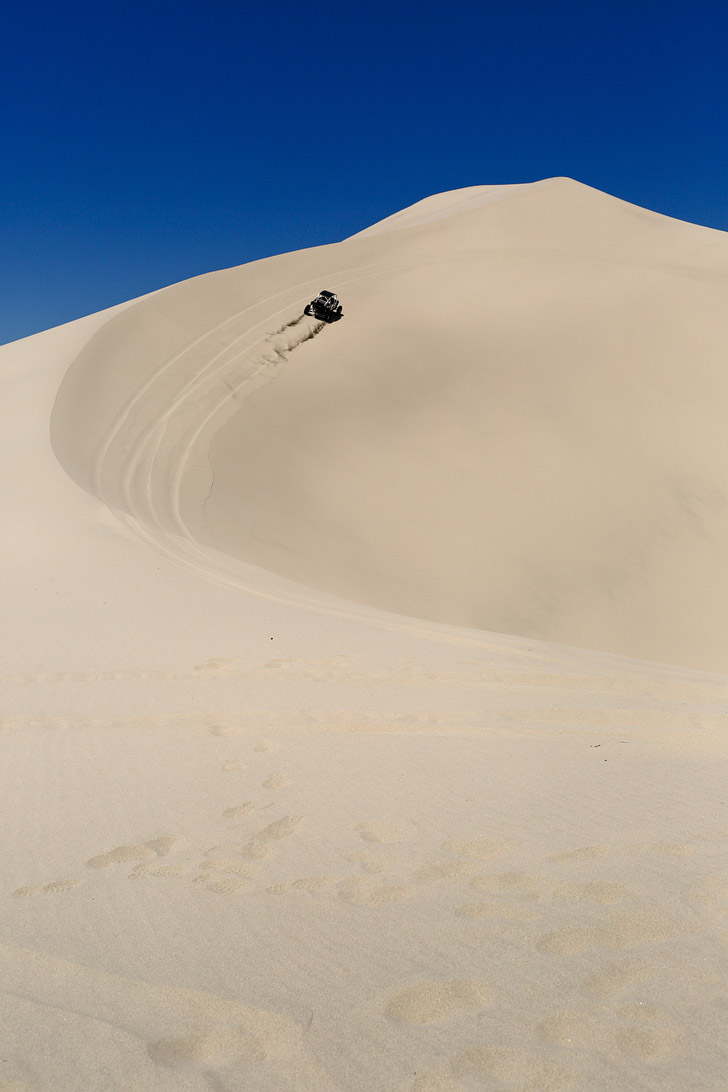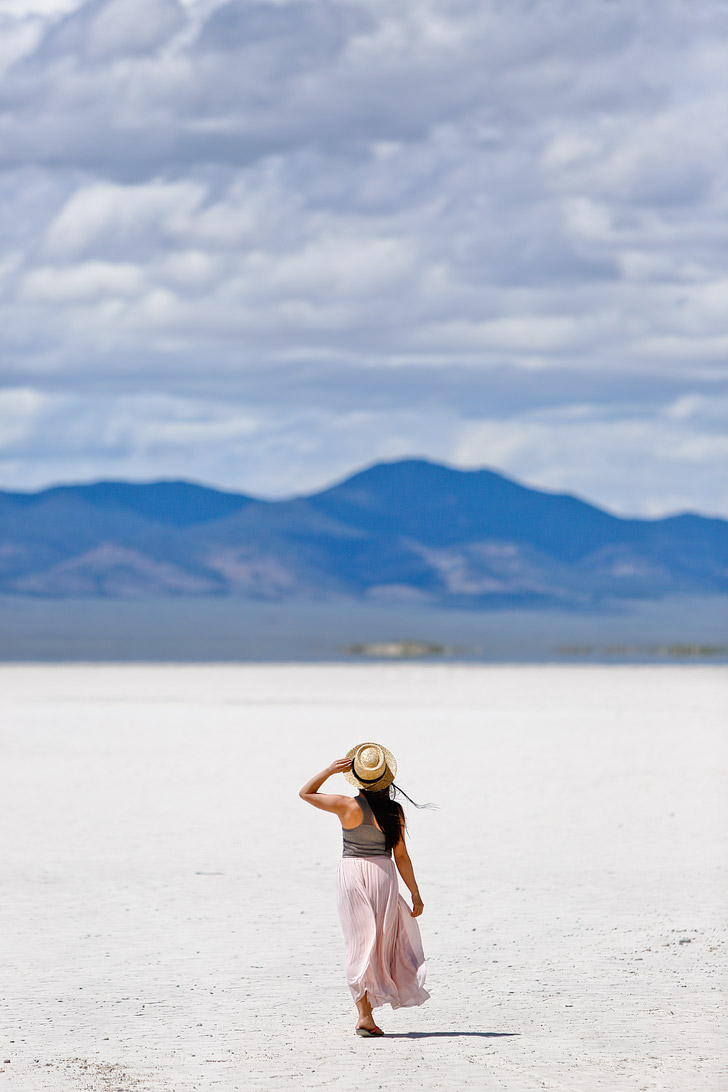 THINGS TO DO ON HIGHWAY 50
Cave Lake State Park
Eureka – Opera House & Sentinel Museum
Spencer Hot Springs
Austin – Stoke's Castle
Shoe Tree – quick stop on the side of the road. We didn't find the landmark as interesting as the story behind it. One of the locals told us that the original was cut down by a woman's ex-husband because she loved it so much. Now, there's a sister tree that has taken its place.
Middlegate Station – former pony express station turned legendary bar/burger joint
Salt Flats – There are some close to Sand Mountain but you can find others along the road.
Fallon, Nevada – includes Sand Mountain and Grimes Point
Fly Geyser, Gerlach, Nevada – this is a detour from highway 50 but completely worth the detour! Fly Geyser ranch has finally opened nature tours up to the public so that you can see this amazing natural wonder.
PLACES TO EAT & DRINK ON HIGHWAY 50
Twin Wok (Ely, NV) – we were craving Chinese food and this place really surprised us! You never know how it's going to go at these random places.
Miles End Lodge B&B (Kingston, NV) – need to make a reservation the day before.
Zach's Lucky Spur (Kingston, NV) – rated best rural bar in North America by Men's Health
Toiyabe Cafe (Austin, NV) – cute cafe that's a popular spot for visitors
Poke King (Reno, NV) – it was okay. It's hard to beat the Hawaiian food in Vegas.
Midtown Eats (Reno, NV) – really enjoyed the food and cocktails.
Chez Louie (Reno, NV) – located inside the Nevada Museum of Art. Loved the brunch here.
WHERE TO STAY ON HIGHWAY 50
Miles End Lodge B&B (Kingston, NV) – our favorite place to stay on Highway 50. You could tell there are a lot of regulars that keep coming back.
Camping at Sand Mountain (Fallon, NV)
Peppermill Reno (Reno, NV)
Check out more reviews and best prices for hotels here.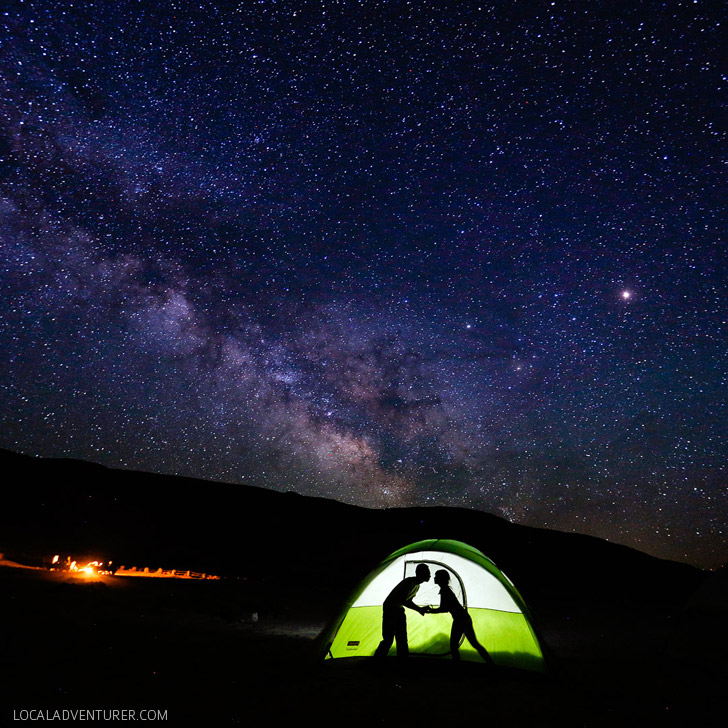 MAP TO HELP YOU GET AROUND
TIPS FOR YOUR ROAD TRIP
Make sure you always keep 2 gallons water in case your car overheats and you're stuck on the side of the road. This was what the locals always told us when we lived in Vegas.
Be sure your car is up-to-date on car (oil, fluids, etc). You don't want to get stranded in the middle of nowhere because you forgot to change your oil.
Have a spare tire with you!
Fill up gas when you can. Some small-town gas stations do close at night.
Have plenty of snacks. Because food options are limited, we missed a few meal times being out shooting and had to rely on snacking.
---
Did you enjoy this post? We'd love for you to pin it for later.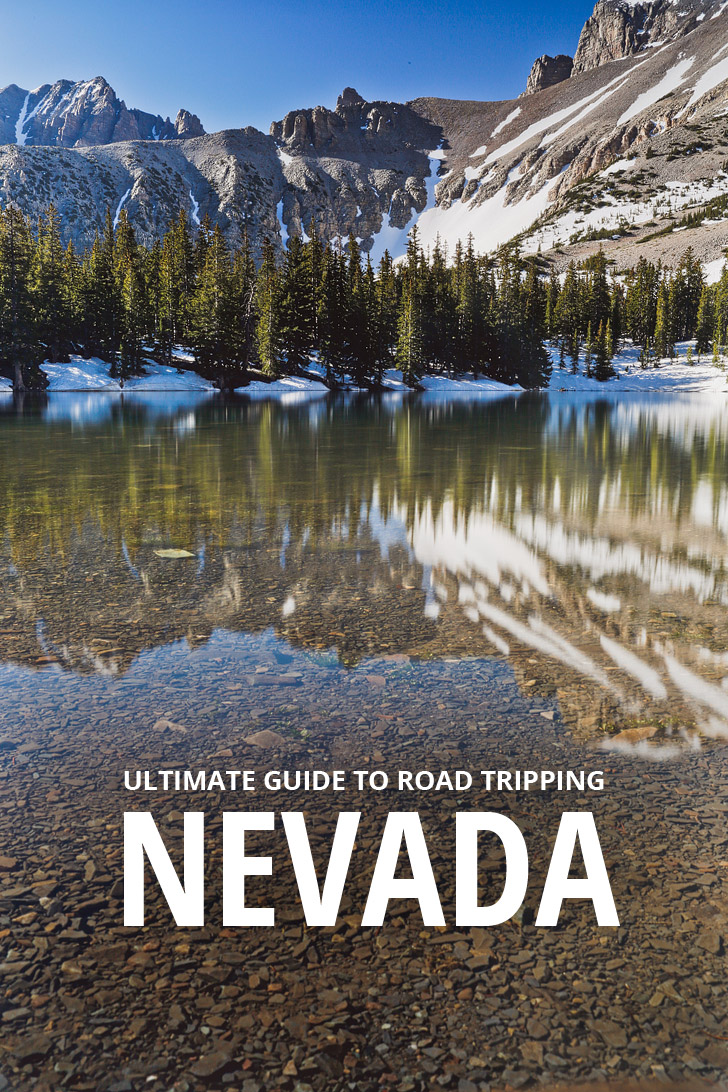 Pin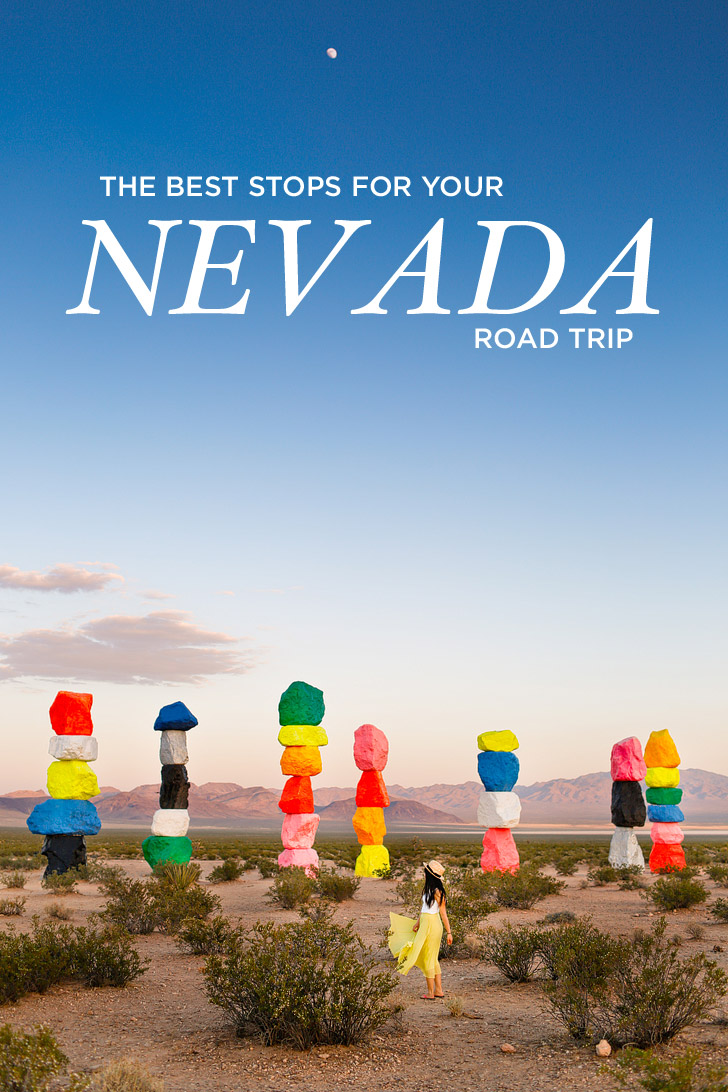 Pin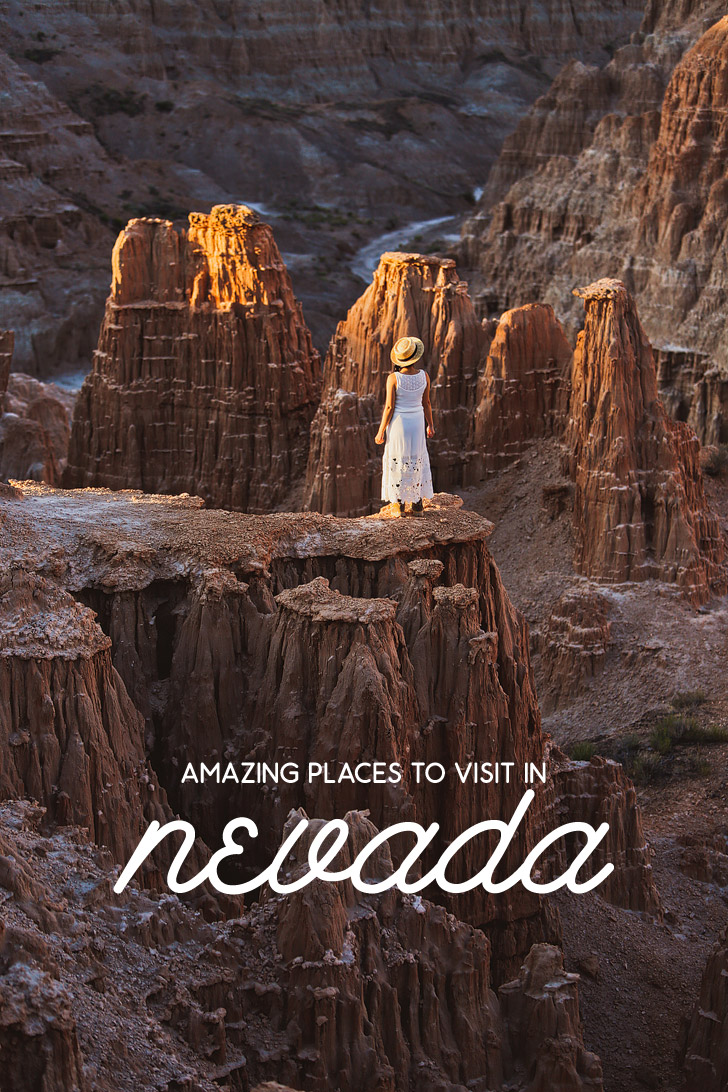 Pin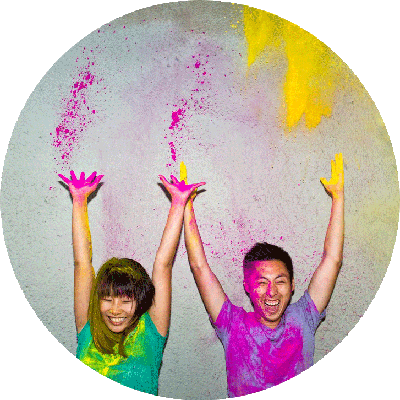 Pin
ESTHER + JACOB
Esther and Jacob are the founders of Local Adventurer, which is one of the top 50 travel blogs in the world. They believe that adventure can be found both near and far and hope to inspire others to explore locally. They move to a new city every year and currently live in Portland, Oregon.