Although we didn't try as many places as I would have liked while living in LA last year, I felt like one year was enough time to explore our options and gave us the extra urgency to get out there and try different foods. I remember while we lived in Atlanta, we just got so comfortable eating at the local spots within a 5 mile radius. In LA, we sometimes had to brave the traffic and sometimes had to wait 3 hours before getting seated. BUT we ultimately ended up with a good mix of good food.
[I plan on adding more or replacing places as we make more visits out to LA.]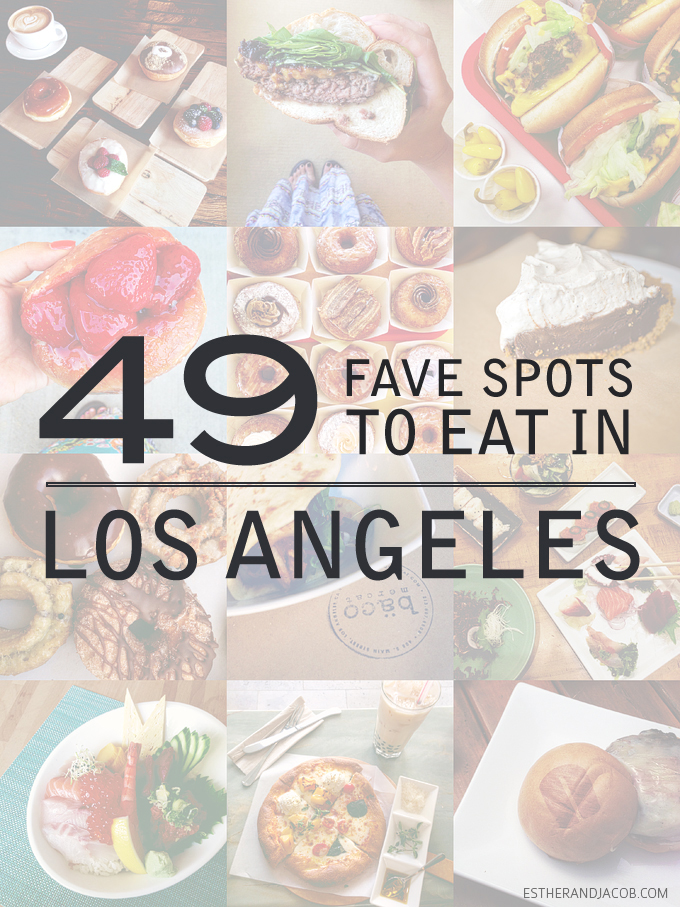 Our list of 49 Fave Places to Eat in Los Angeles (updated 2015.01.16):
Honorable Mentions:
I know when I first moved to LA, I was overwhelmed by the options. There are SO many places to try. I hope this list of 49 places to eat in Los Angeles can serve as an introduction and helpful guideline for any of your future visits to LA. If you try anything on this list that you didn't like or tried anything not on the list that you did like, please let me know in the comments below! I'm always looking to try something new. :) Has anyone used the Food Lover's Guide to Los Angeles? Is it worth checking out? According to huffington post, it could convince you to stop yelping.
What is a must eat for you in LA? What is a must eat for you in your own hometown? 
You can check out all the food we've tried last year, the good and bad, here and our other local adventures from LA by clicking on the banner below: