San Francisco is one of my favorite cities and the first stop on our roadtrip to Seattle. The first time I visited SF was in 2007, and I was hooked. I try to make it back there at least once a year! I love the culture, the food, and the colorful, mismatched buildings. I would love to live in SF if renting or buying a home there wasn't so expensive.
If you want ideas on what to do on your next trip, here's our Ultimate SF Bucket List.
Here in this space I am compiling my list of favorite things to eat, see, and do in San Francisco. I am hoping for it to grow and change year by year depending on my newest discoveries.
Photos from my first visit to SF in 2007: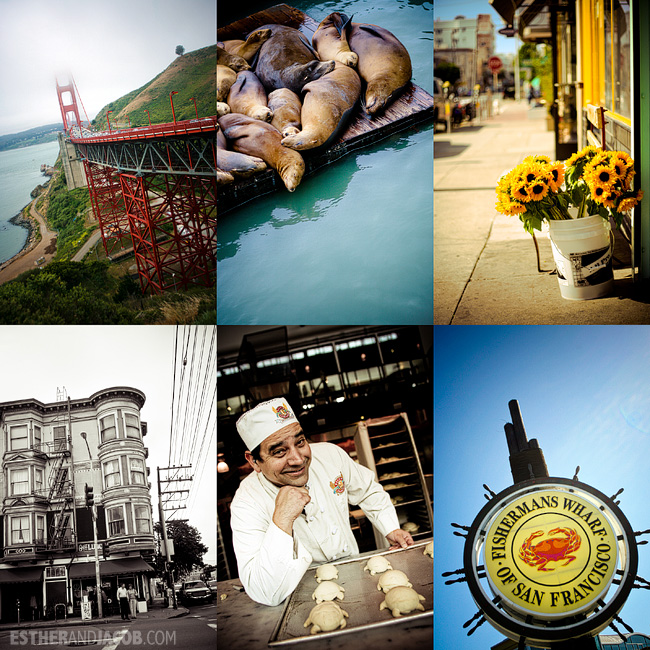 Pin
Favorite Tourist Attractions to see in SF:
Fishermans' Wharf
Pier 39
Lombard Street
Ferry Building
Chinatown
Boat under the Golden Gate Bridge
Japanese Tea Garden
Other Things to Do
Benchmark Climbing – this is by far the best setting I've seen for an indoor rock climbing gym. We've been to over 25 all across the nation. Also, check out the other notable San Francisco climbing gyms.
Where to eat in San Francisco / Bay Area:
Chantal Guillon (Hayes Valley) – for salted caramel macarons!
Philz Coffee (All over) – for mint mojito iced coffees
Kitchen Story (Castro) – Brunch & all-you-can-drink mimosas
HRD Coffee Shop (Mission Bay / SoMa) – asian fusion food
SO (SoMa) – noodles with spicy black bean sauce and chicken wings
Tartine (Mission) – croissants and banana creme tart
Skool (SoMa) – It's japanese fusion. We all liked the squid ink spaghettini.
Ramen Dojo (San Mateo) – the lines are always ridiculous, but I must admit their ramen is good. It's just not two hours wait good.
Ike's Place (Castro) – great sandwiches. I tried the menage a trois on dutch crunch bread.
Pastis (Palo Alto): My favorite lunch spot. Though it's in South bay and a bit far from the city. I've been waiting a whole year to go back and eat their chicken pesto sandwich at Pastis! This place made me fall in love with sandwiches. I was afraid I was overhyping it in my head, but even one year later it still lived up to all my expectations!
Kara's cupcakes – Grab an afternoon dessert. Lemon cupcakes are where it's at!
Muracci's (Los Altos): The curry is cooked for over 48 hours here. The first time I ate there, the katsu was cooked to perfection. It was tender on the inside and crispy on the outside. This time, it was a little overcooked. Still tasty though.
Lazy Bear – It's underground dining and a fun experience if you've never done it. Getting reservations is a bit tricky though.
What to do:
Shop at Union Square.
Hang out at Pacifica Beach and eat at the world's nicest Taco Bell.
Photos of our LA to San Francisco road trip on our way up to Seattle 2013:
Since it wasn't the first time visiting for either of us, we didn't end up exploring much of the city this time around. We mainly visited with friends, did a local hike, and ate – my favorite!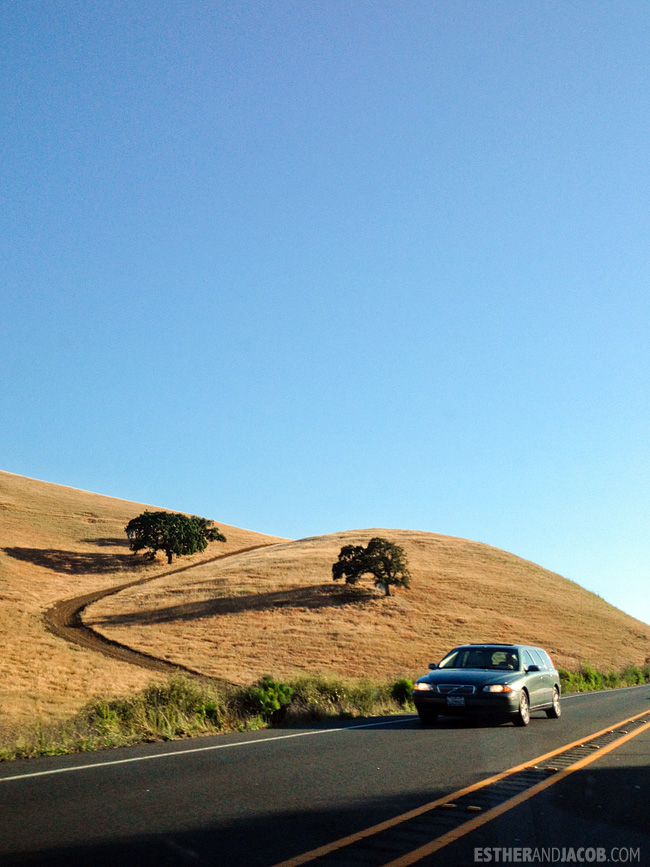 Pin
It was our first time seeing a wildfire in California. We saw these helicopters hover over and dump water on the fire.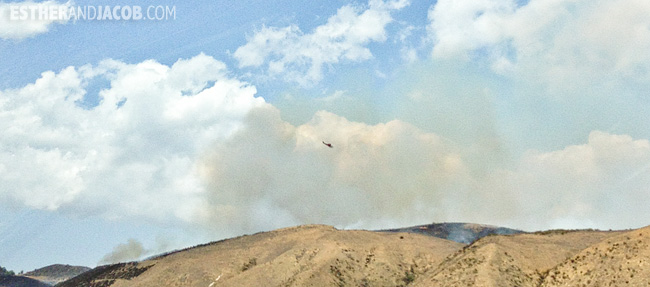 Pin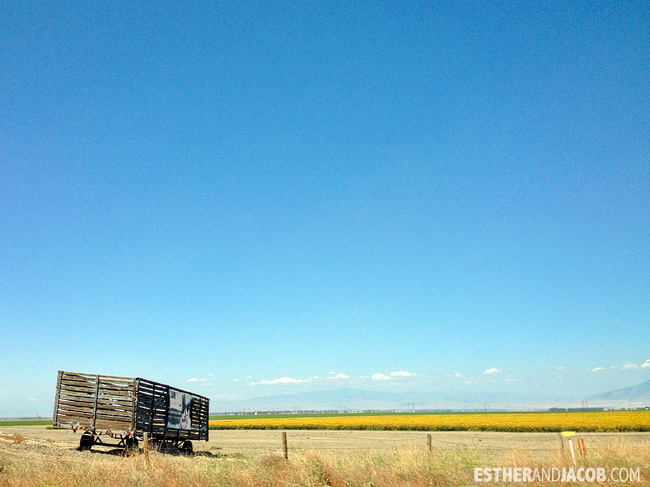 Pin
Cows for miles.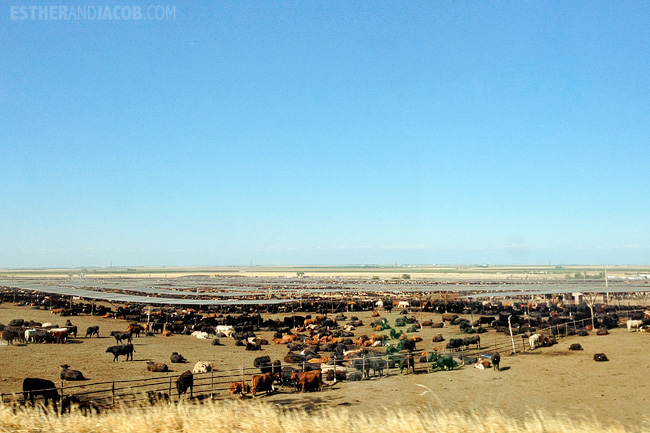 Pin
This is how we spent 36 hours in San Francisco / Bay Area:
We did a local hike at Rancho San Antonio Park.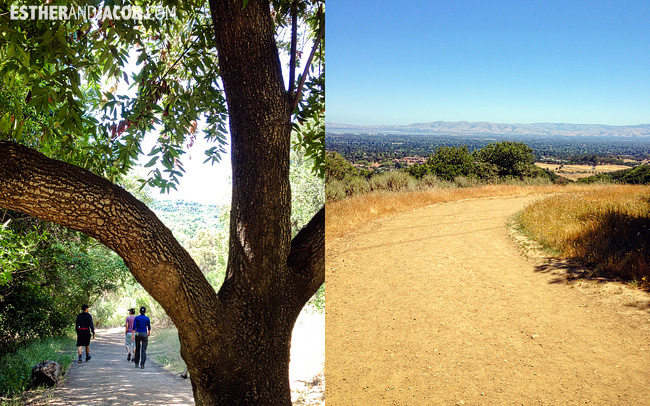 Pin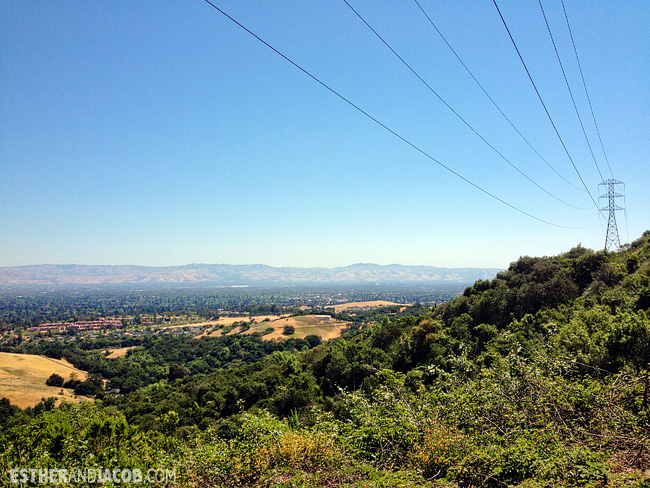 Pin
And then visited the groupon offices, since our friend is a designer there. I had no idea the groupon mascot is a cat. I can get behind that.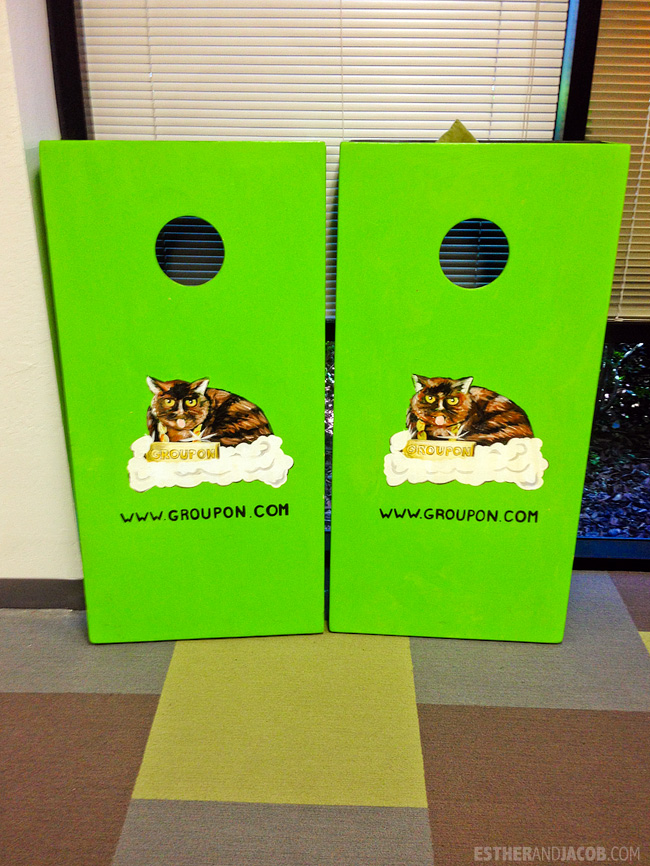 Pin
Can't believe they have a kegerator in their game room! Perks of working at groupon.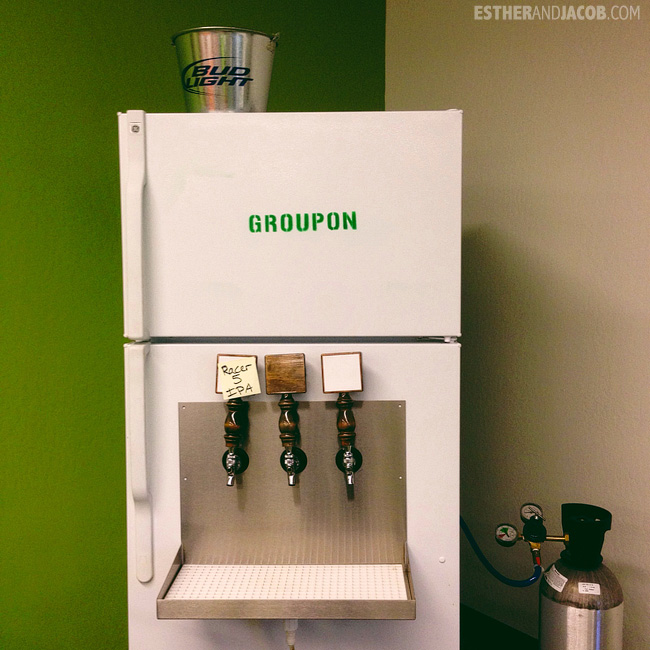 Pin
Finally! Reunited with my all time favorite sandwich, Le Savoureux at Pastis! Jacob kept telling me I was overhyping this sandwich, but he soon came to realize that it was a delicious as I said. :) They only serve them for lunch. We made the mistake of going during dinner, and had to rearrange our schedule to make sure we could eat this.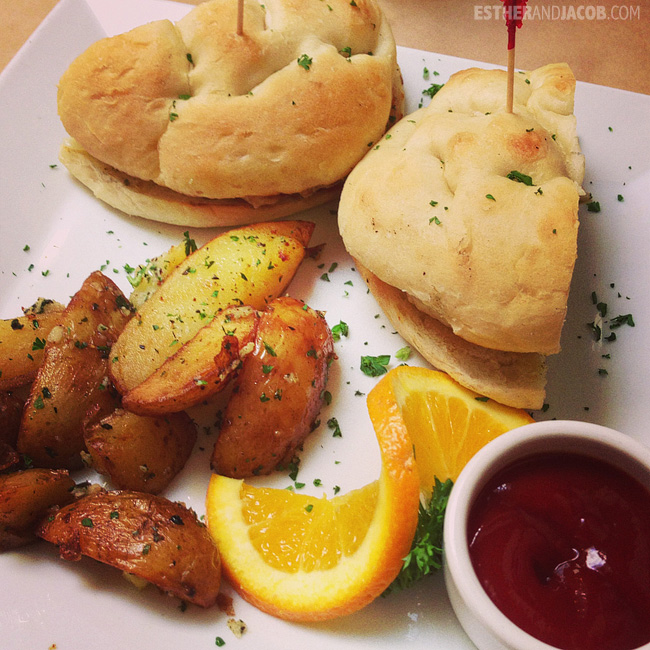 Pin
I had to stop by the uniqlo store in union square.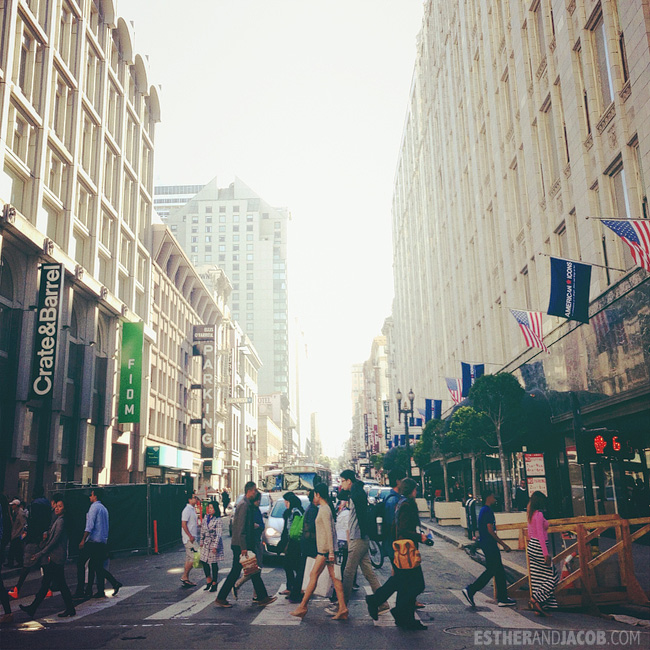 Pin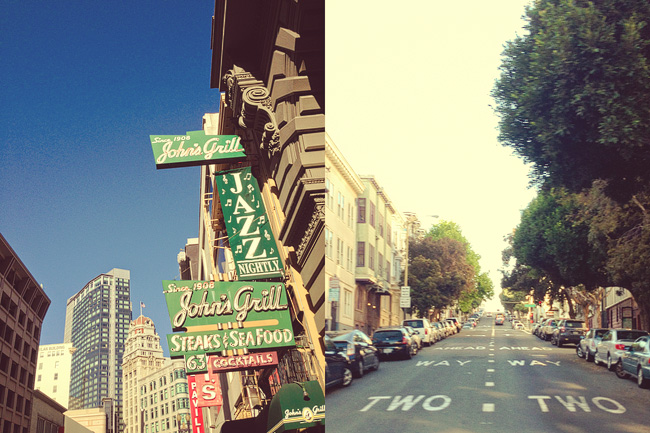 Pin
All photos above were taken with an iphone, some of which were on my instagram feed. These two below were taken with a 5d mark II. We were on a rooftop in the Marina.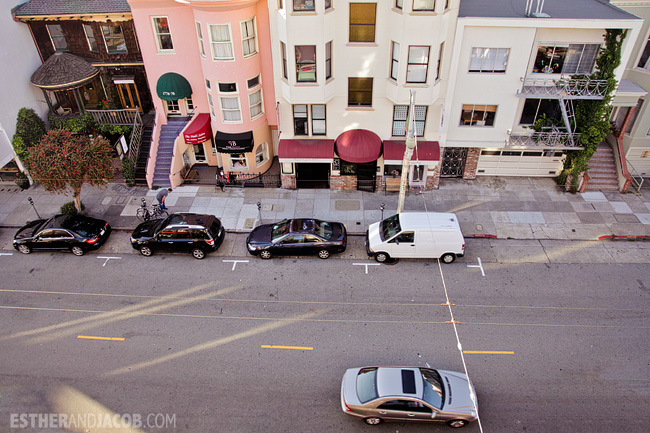 Pin
The golden gate bridge: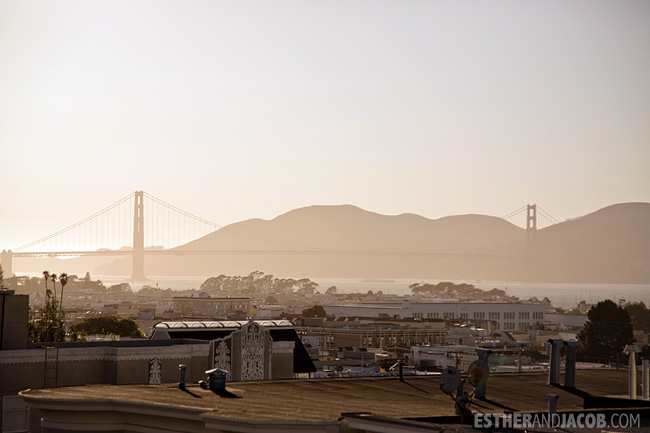 Pin
Have you visited SF before? What's your favorite thing to do and favorite place to eat there?