Do you know what curling is? I remember ever since I watched it during the Winter Olympics as a kid, I've always been fascinated by the sport. Up until now, I haven't lived anywhere where they had a curling club, but when I saw that there was one in Portland, I knew I had to get a lesson!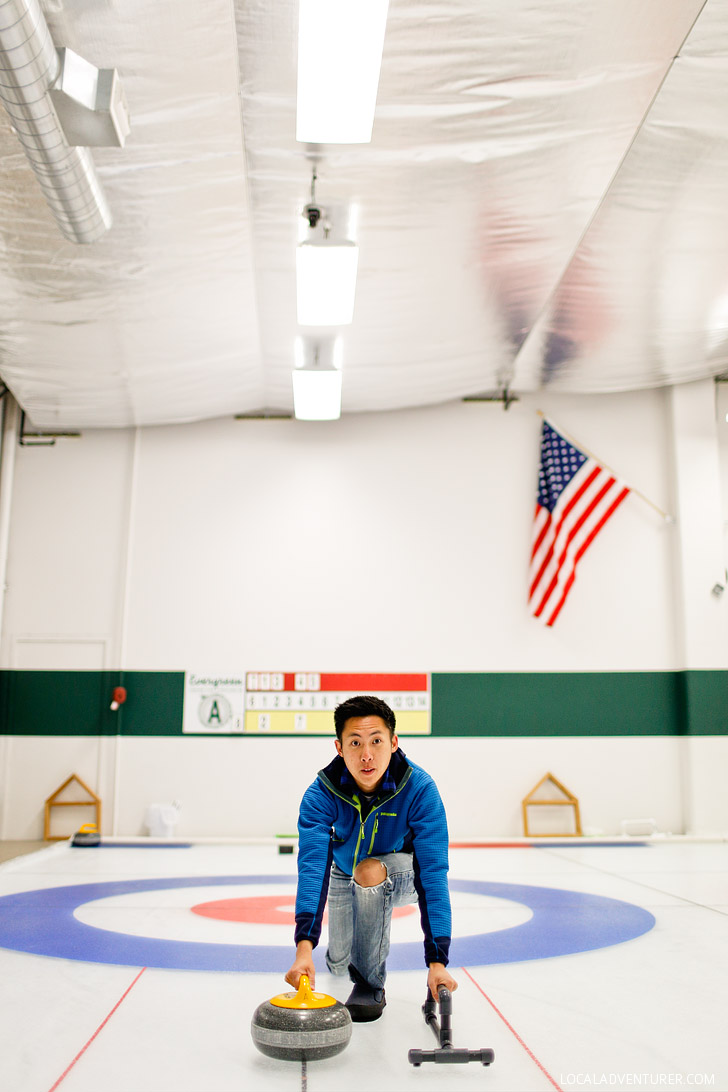 Pin
Esther, being the amazing wife she is, came along for the ride. Once we arrived, we watched a short orientation video and got fitted with our rubber grippers. These things were magical! Once you step on the ice and let them cool, it doesn't even feel like you're walking on ice. We went through all the basics with our instructor and started to learn each skill. We had a chance to practice them until we were comfortable, and she instructed us on how to get better.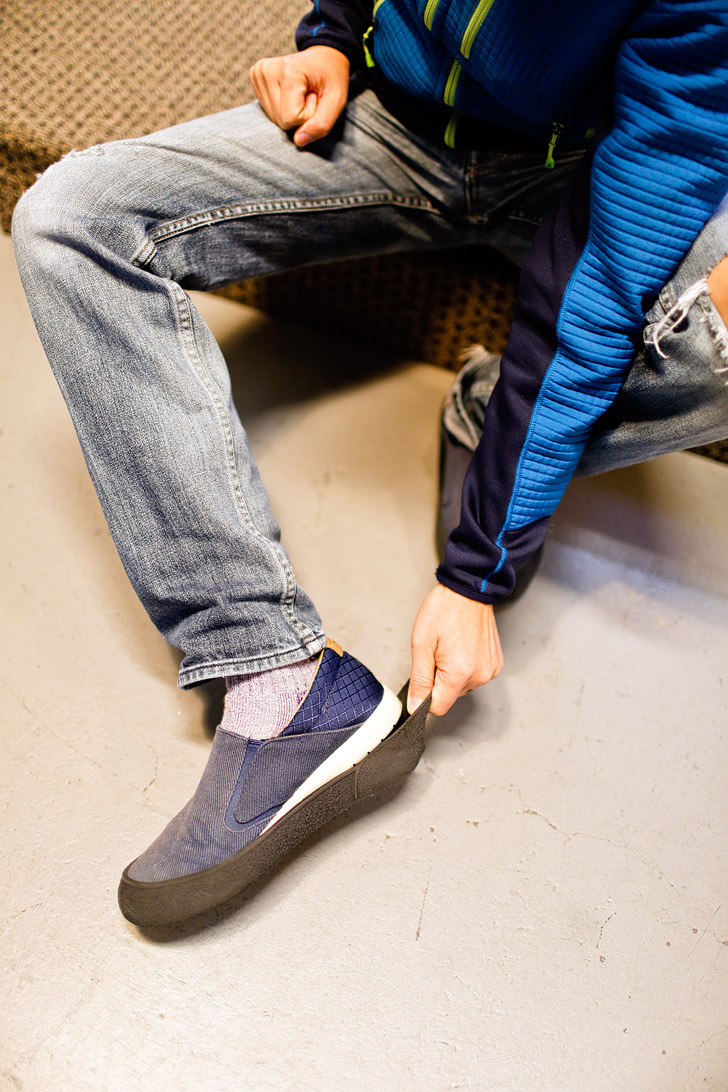 Pin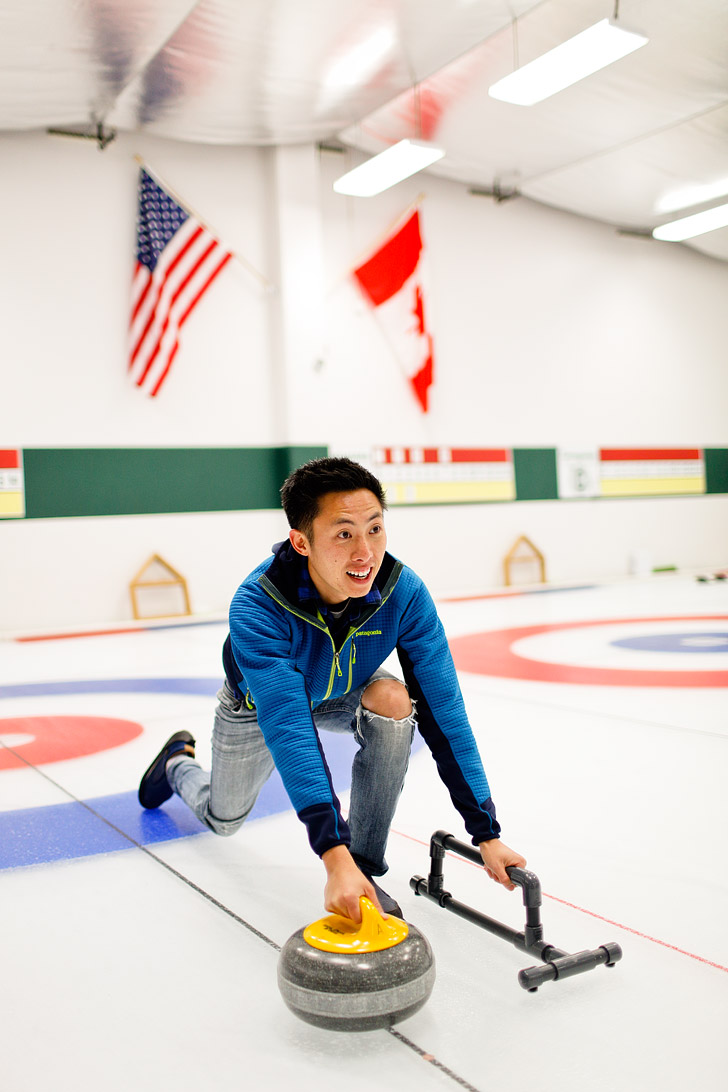 Pin

Pin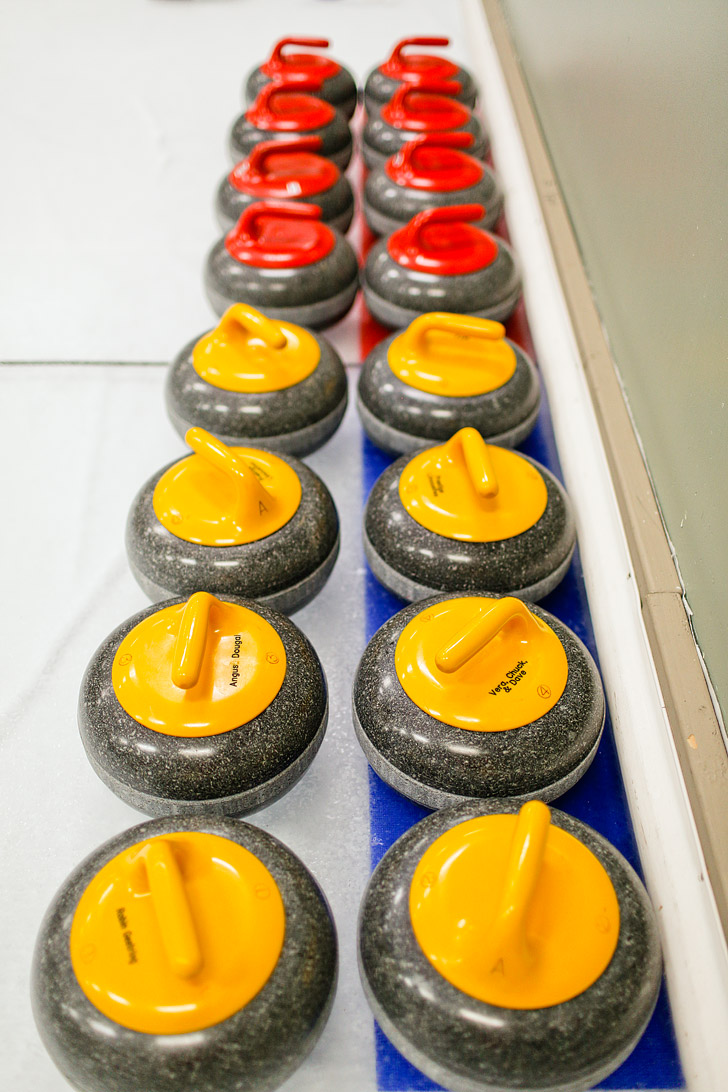 Pin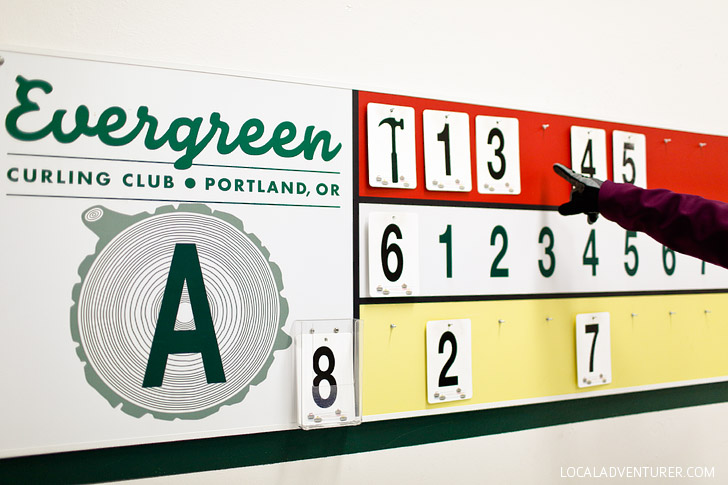 Pin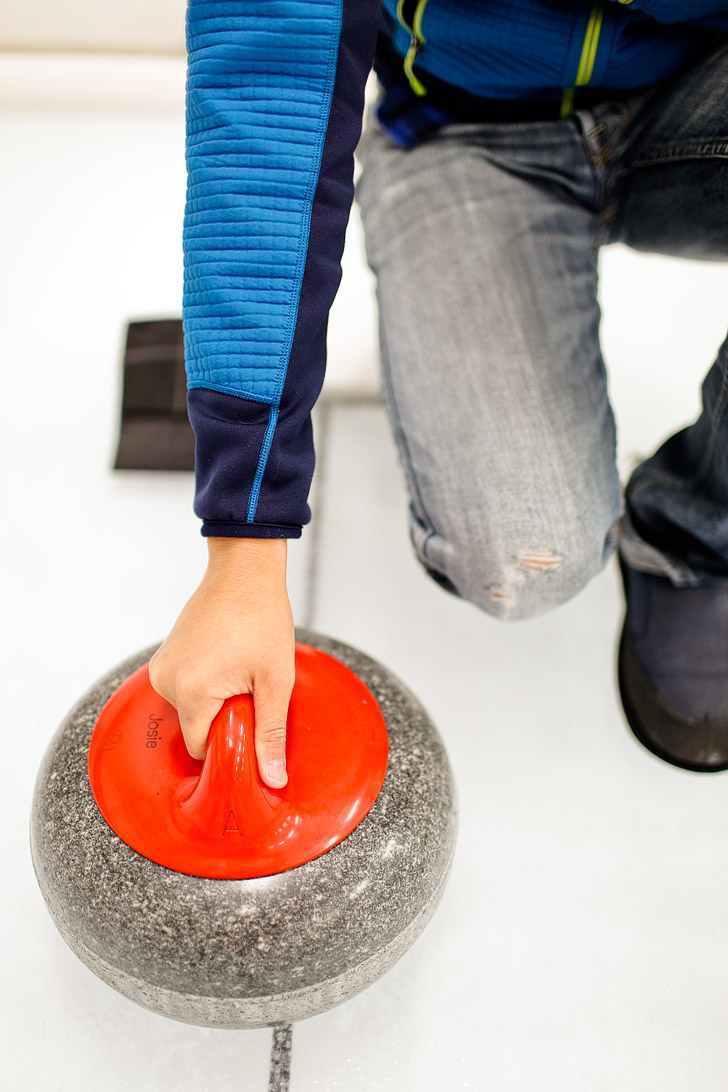 Pin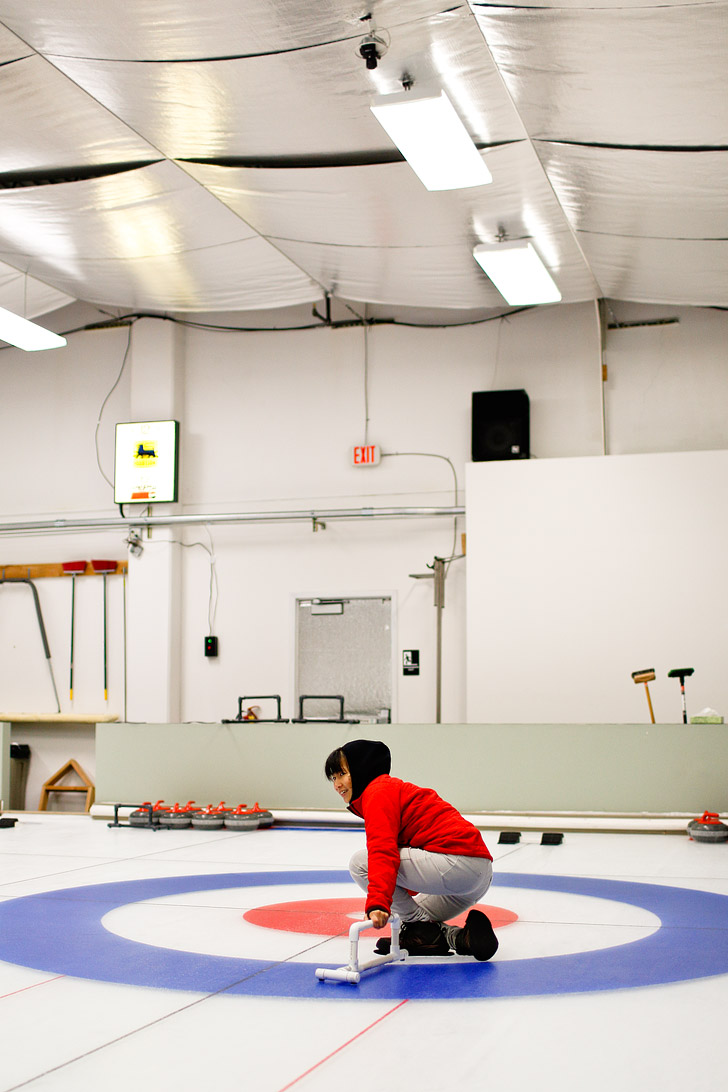 Pin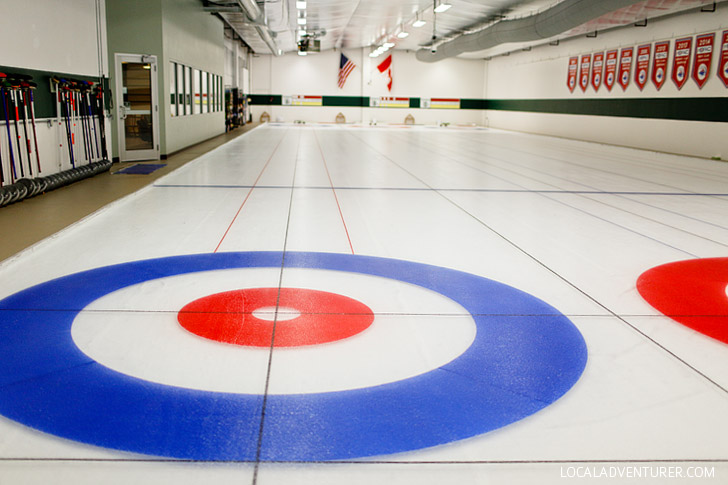 Pin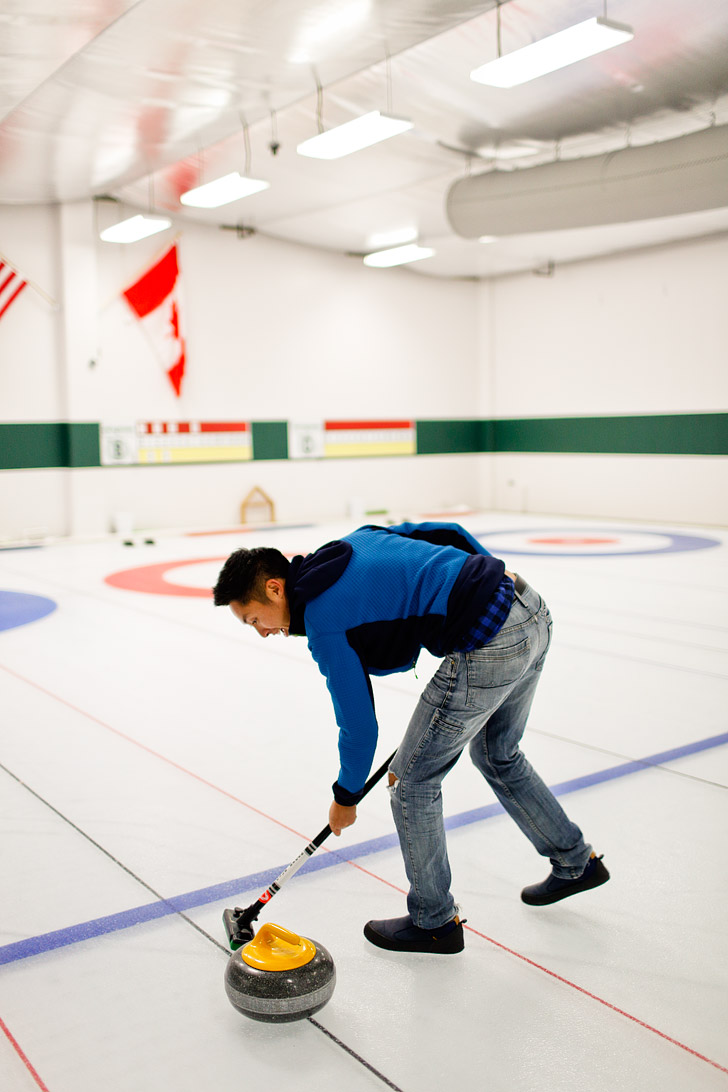 Pin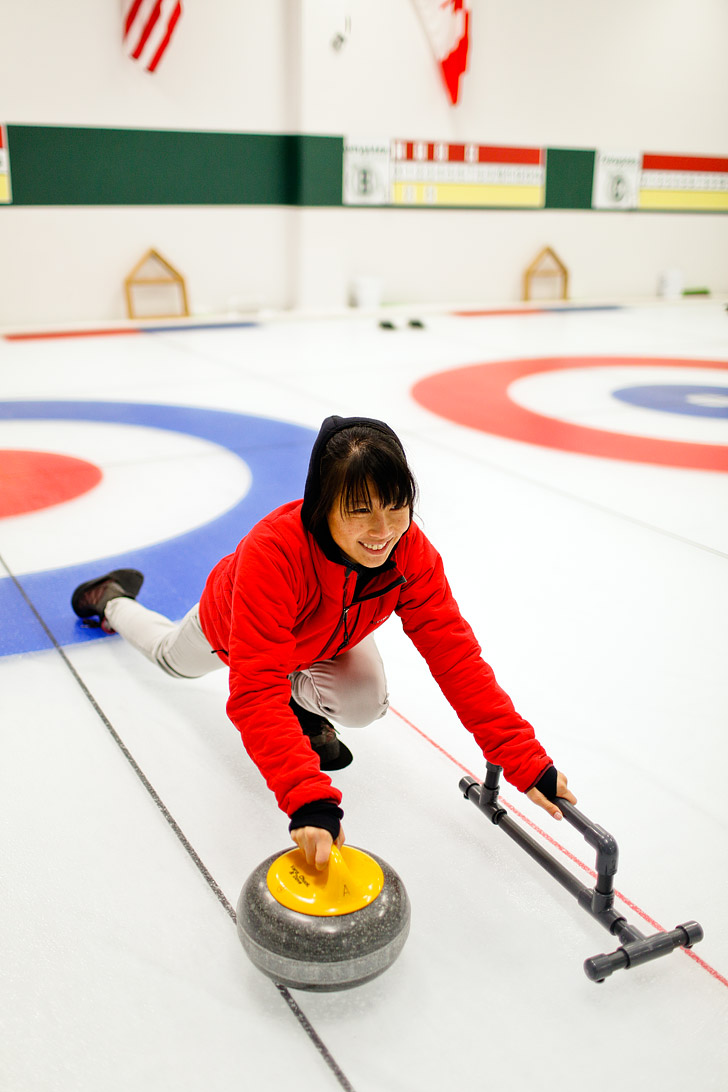 Pin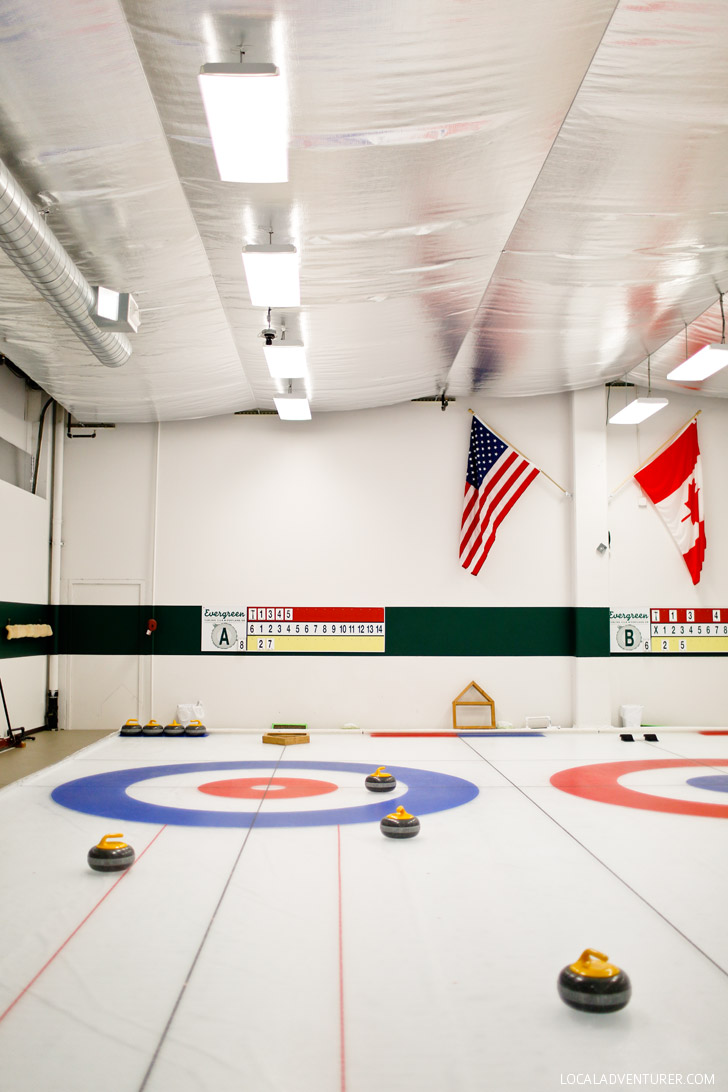 Pin
Do we look like pros yet? By the end of our lesson, I was hooked! I can't wait to get back onto the ice and really get into the complexities of the game. Who wants to join?
They regularly have Learn to Curl group classes, where you learn the basics of sweeping, delivery, and gameplay in a two-hour lesson. You can even book private lessons, events, parties, or join a league!
Pro Tips for Your Curling Lesson at Evergreen Curling Club
Wear comfortable and warm clothes. It gets chilly in there and you do move a lot! Bring gloves and a hat too! (Lately, I've been loving this beanie with omni-heat.)
They have rubber grippers that will fit over any shoes. Just be sure you have closed-toed comfortable shoes on.
It's a social sport, which means drinking is a big part of it too. There's a great bar in the warm room to hang out afterward.
Learn to Curl classes are $25 for adults and $12.50 for 18 and under.
Evergreen Curling Club
10950 SW 5th St #155
Beaverton, OR 97005
This was #33 on our Ultimate Portland Bucket List.
WANT TO STAY NEARBY? Click Here to Find the Best Prices and Read Hotel Reviews
Would you try curling? If you're looking for new things to try or unique date ideas, we highly recommend it!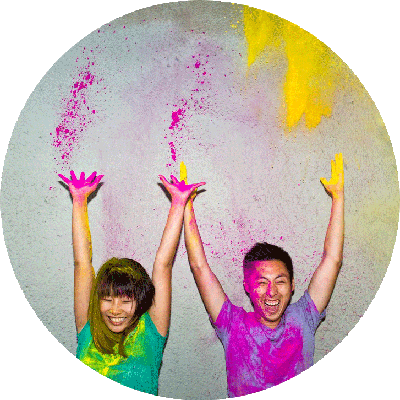 Pin
ESTHER + JACOB
Esther and Jacob are the founders of Local Adventurer, which is one of the top 50 travel blogs in the world. They believe that adventure can be found both near and far and hope to inspire others to explore locally. They move to a new city every year and currently live in Portland, Oregon.