As we flew over the mountains, our pilot looked over at me and asked, "Are you ready to fly the plane?" I nervously nodded as I put my hands on the control. To my left, I saw the ocean, bays, and mountains, and to my right was the Chief, scattered with rock climbers and hikers. I could already tell this wasn't going to be my last trip to Squamish.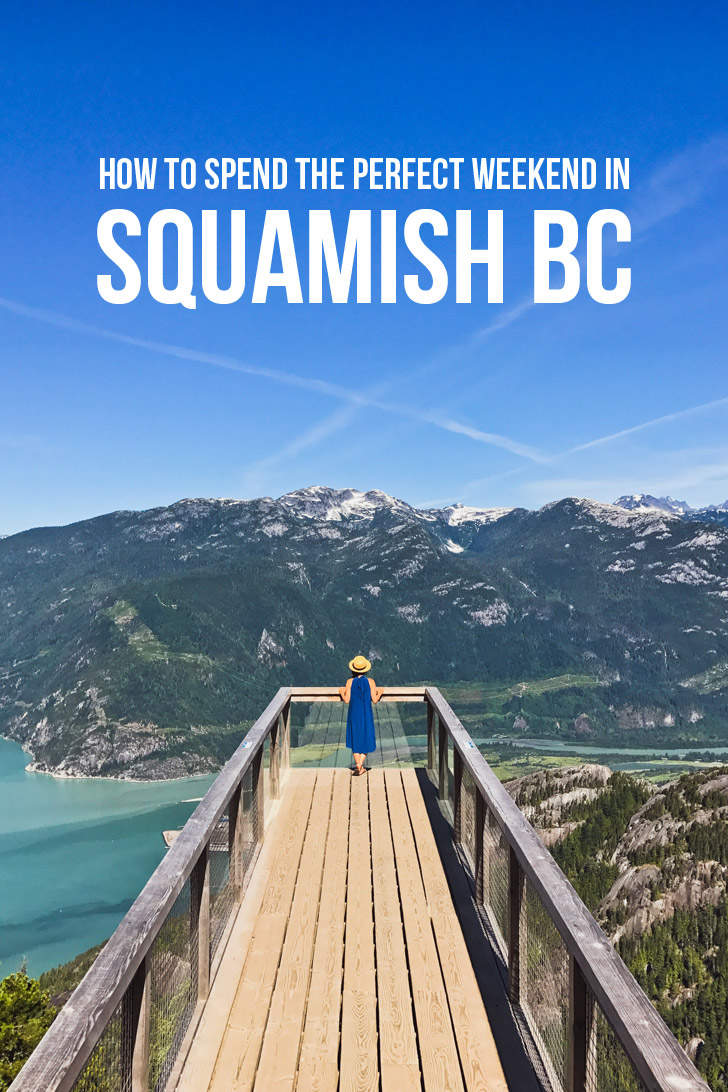 15 INCREDIBLE THINGS TO DO IN SQUAMISH BC
WHAT WE DID
Since the Sea to Sky Gondola opened in 2014, anyone can easily get amazing aerial views of the Squamish area. After the 10 minute ride up, you can take photos at the viewpoints, walk along the suspension bridge, and grab a meal at the cafeteria. There is also a system of trails, via Ferrata, and activities for kids.
Local Tip: Arrive right when they open if you want to avoid the crowds. Within an hour of opening, the main viewing area was crowded so we escaped to the trails.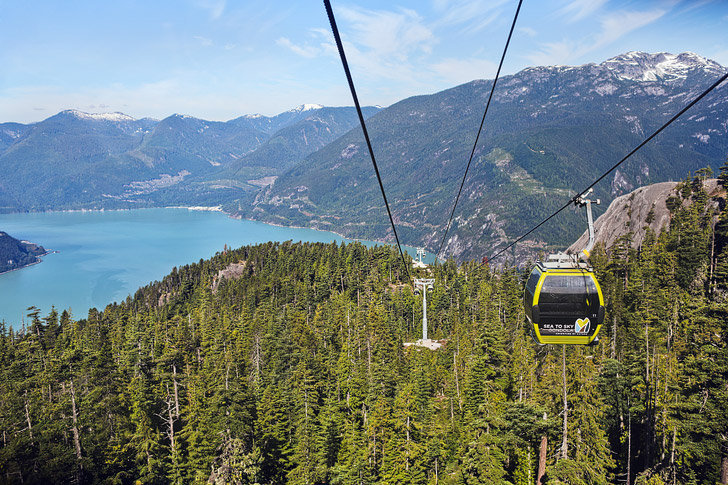 Via Ferrata is Italian for "Iron Way". It takes you along exposed trails and up steep climbs assisted by metal rungs and a specialized cable system. After meeting your guide, you hike down from Summit Lodge through a beautiful forest. Once you arrive at the flight deck, you clip into the safety cable and begin your Via Ferrata adventure! You traverse catwalks, cross some small bridges, and climb metal rungs as you enjoy amazing views of Howe Sound and other nearby peaks. Unless you're a Sea to Sky passholder, you have to purchase a gondola ticket with the Via Ferrata.
Local Tip: If you can climb a ladder, you can do this. This is a great Via Ferrata for beginners and relatively short too. We're both afraid of heights and the people in our group told us this one didn't have much exposure at all compared to many others they've tried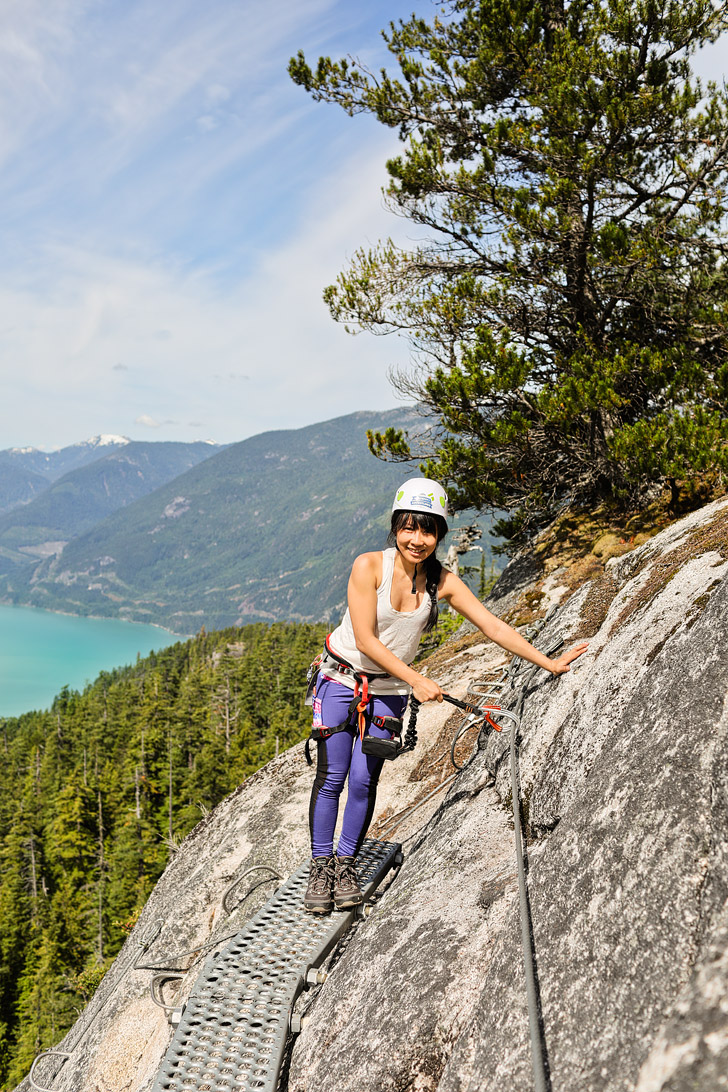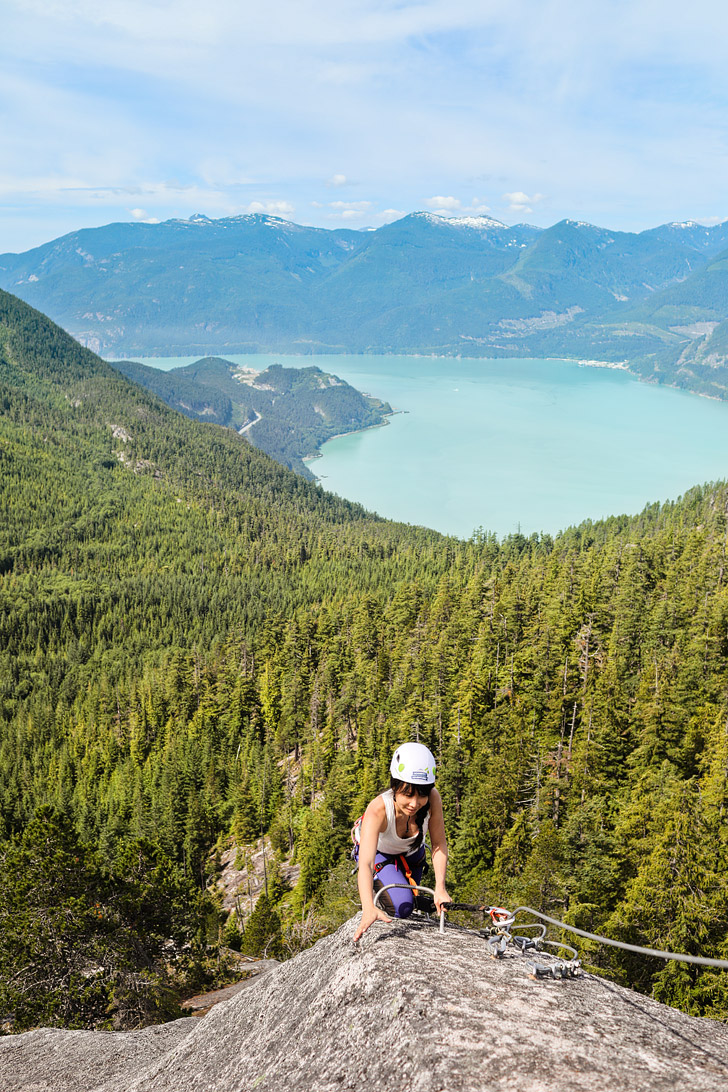 Whether you're interested in learning to fly, or you just want the best views of Squamish, take a tour with Glacier Air. We did the Garibaldi tour which flew us over ancient lava flow, volcanic cinder cones, and glaciers only accessible by air or a multi-day mountaineering trek. We also saw Garibaldi Lake, the Sphinx Glacier, Diamond Head, Table Mountain and more. The highlight was definitely when our pilot let Esther fly the plane!
Local Tip: If you plan on shooting photos, the backseat gives you better views.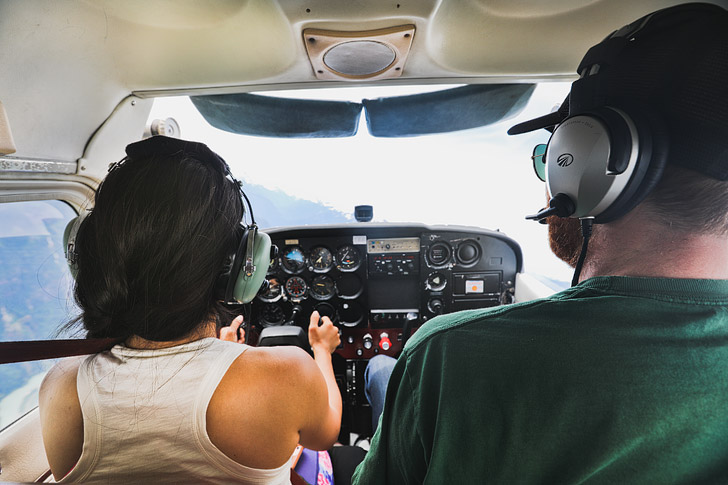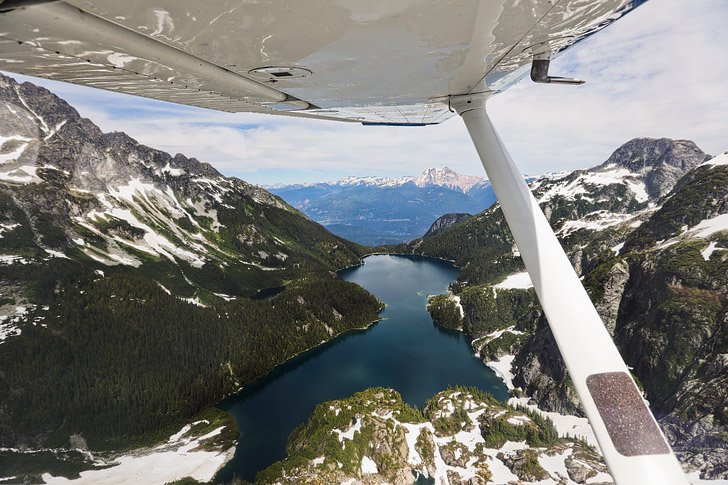 This is one of the most popular hikes in the area and takes you to the top of the Chief! From the top, you get panoramic views of the mountain ranges, Howe Sound, and the Pacific Ocean. All three summits of the Chief are accessible from this hike. The Sea to Sky trail is also very popular and takes you to the top of Shannon Falls.
Local Tip: Since it's popular, get on this hike as early as possible to avoid the crowds.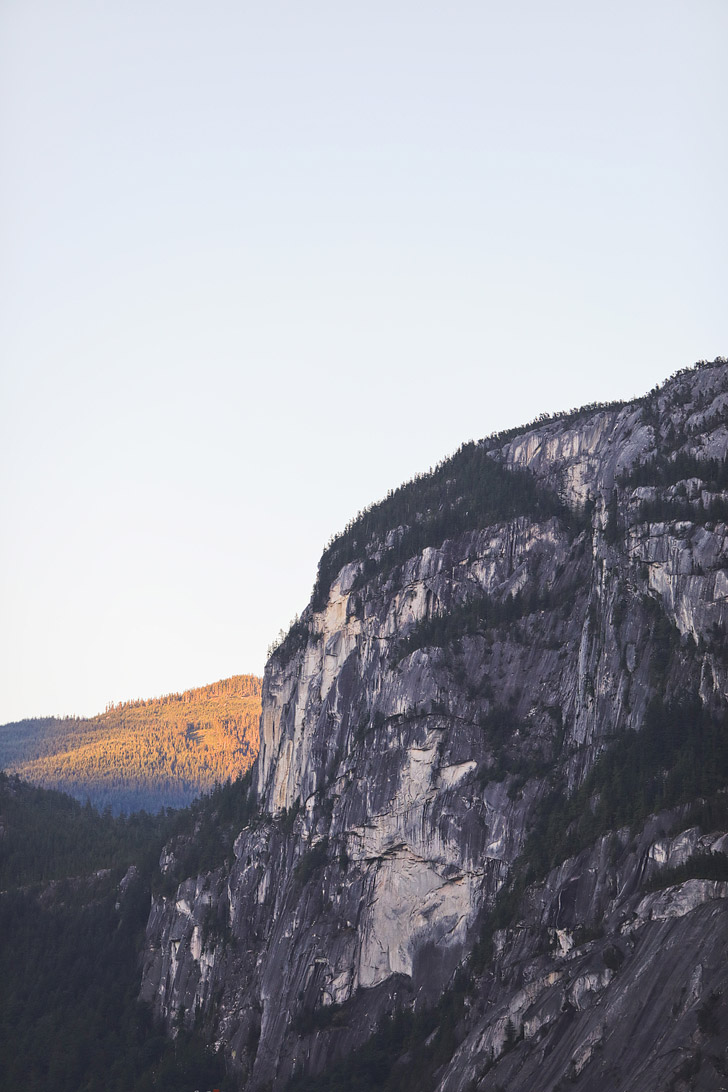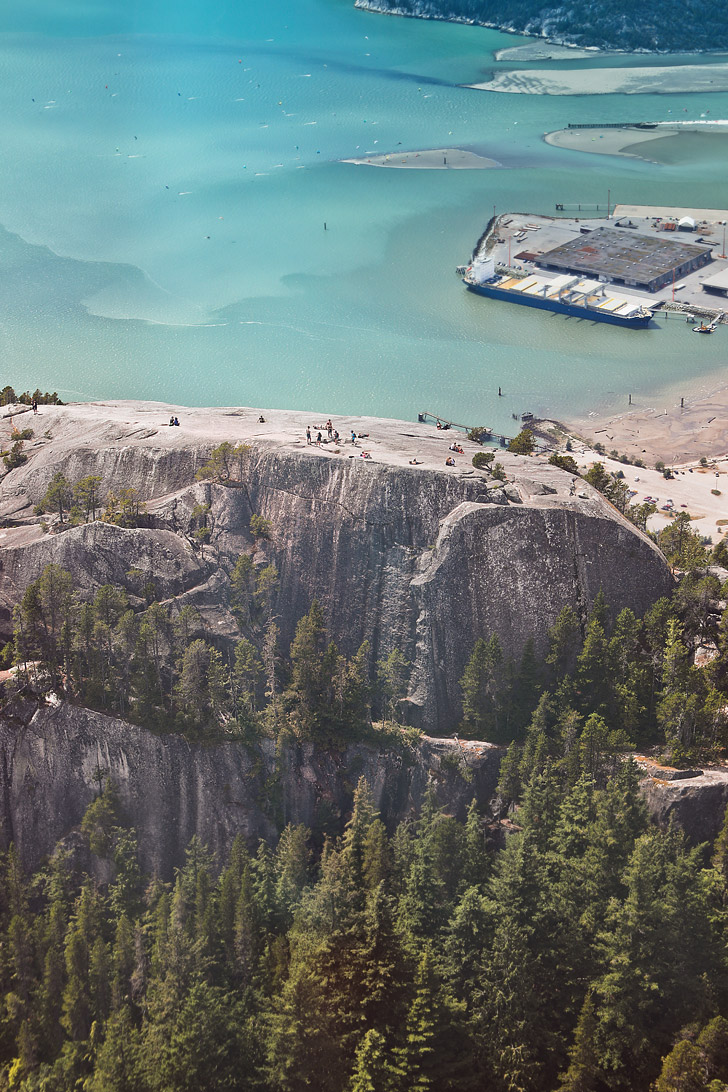 5. Rock Climbing
Our climber friends in Portland love coming out to Squamish, which is known for its amazing trad routes and bouldering. When we visited, the landscape reminded us a lot of Yosemite. Next time, we're hoping to try a multi pitch climb up the Apron (we've never tried multi pitch).
Local Tip: Arc'teryx holds an annual Climbing Academy in Squamish that is a great way to hone your skills and learn new techniques. We took the climbing photography course with Paul Bride and pro climber Jesse Huey and can't wait to use what we learned.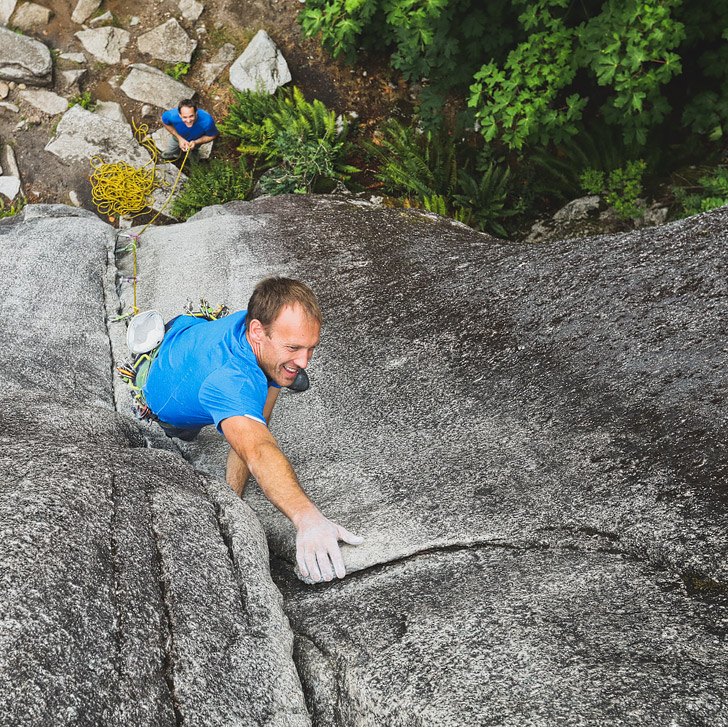 6. Watch the Sunrise or Sunset at the Squamish Spit
If you're looking for a great view without having to hike, drive out to the Spit! You get a great view of the Chief, Shannon Falls, and you'll be right where the Squamish River meets the Howe Sound.
Local Tip: The Squamish Spit is on a gravel road that can get quite bumpy. Give yourself extra time since you'll have to drive slower here.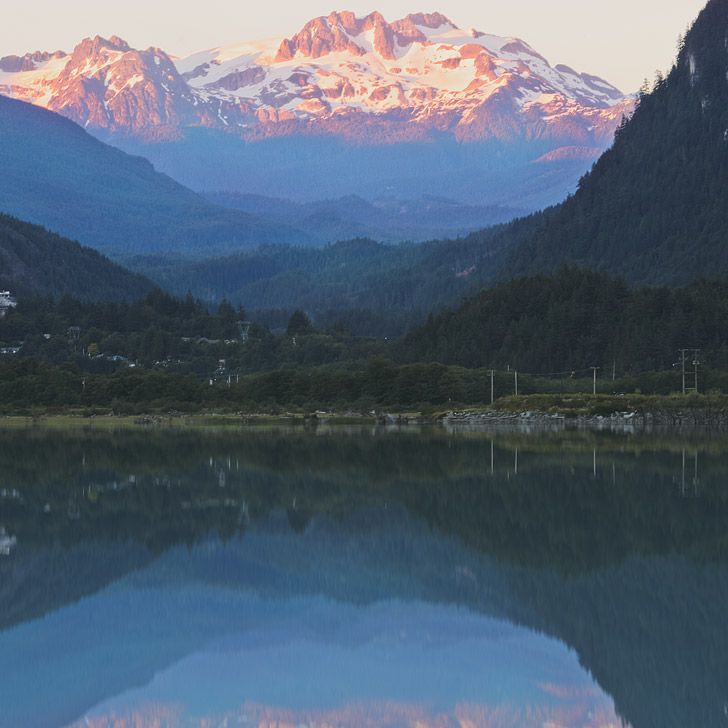 7. Breweries
Squamish has three breweries and one distillery right in town. Check out the beer at A-Frame Brewing, Backcountry Brewing, and Howe Sound Brewing, or visit Gillespie's Fine Spirits and Distillery for spirits and craft cocktails.
Local Tip: Local restaurants feature menus built to showcase the local beers and spirits. Even if you don't make it to the tasting rooms, be sure to ask your servers at the restaurants in town to see if they pair well with any of the meals.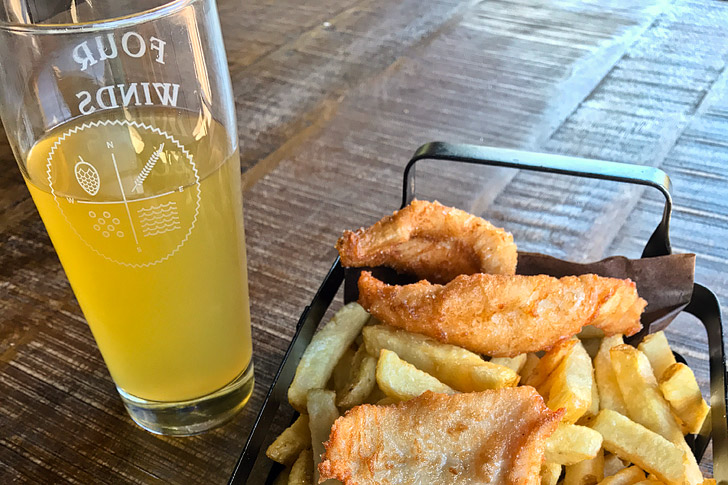 ACTIVITIES FOR NEXT TIME
The Spit is also the launching point for kiteboarders and windsurfers. It's the first piece of land struck by the wind, which makes for great conditions. If you've never tried it, it's one of the few spots where they'll get you out on the water on the first day. They also have a great area for spectators to hang out and watch.
Local Tip: Bring layers, because winds can pick up suddenly. For those of you getting on the water, a wet or dry suit is needed.
9. Whitewater Rafting
Whitewater rafting is becoming a popular activity in Squamish. There are two main rivers that you can choose from. The Cheakamus River has easier class 1 and 2 rapids great for the whole family, and the Elaho-Squamish River has more challenging class 3 and 4 rapids.
Local Tip: Pick up a GoPro and chest mount for this adventure. Your hands will be busy!
10. Stand-Up Paddleboarding or Kayaking
SUPing or kayaking is a great way to get a workout and while exploring the rivers, lakes, or oceanfront. There is an early morning SUP experience that ends with a nice cup of coffee.
Local Tip: If you're a climber, there are some crags you can SUP to as well!
When you arrive in Squamish, the Chief is the first thing that catches your attention. The surrounding mountains are so beautiful that sometimes you forget you're next to the ocean too. Squamish is a great scuba diving location with man-made reefs, sunken ships, and tons of marine life in the Howe Sound.
Local Tip: Porteau Cove is a great spot for beginner divers with three sunken ships in the area. Pam Rocks has a ton of marine life, including a large colony of harbor seals.
Squamish is known as one of the top 25 wildest and most exotic places to mountain bike. During our visit, there was a huge mountain biking event going on. In Squamish, you can explore over 125 miles (200 km) of single track!
Local Tip: No matter what skill level you are, there are plenty of trails to explore. The Diamond Head / Quest University area is the most popular.
13. Fishing
Anglers of all levels come to Squamish to fish its diverse options. Choose from the salty Howe Sound, freshwater rivers or lakes. Go on your own or hire a guide.
Local Tip: A fishing license is required. Tours, licenses, and equipment are available locally. Check with the visitor center to find out the best spots to get them.
14. See Eagles
Squamish is a popular destination amongst bird watchers. During the winter, it becomes one of North America's largest congregations of wintering bald eagles.
Local Tip: Eagle Run Park is one of the best spots for eagle viewing.
15. Explore Downtown
After a long day of outdoor activities, we usually ended up here to hang out in the green spaces, eat, and grab a beer. During the week we were there, the Arc'teryx Climbing Academy had some free events downtown.
Local Tip: See what events are currently happening here. You can find street parking in town. Also, each park has designated parking areas but they can fill up. The earlier you arrive, the better.
MAP TO HELP YOU GET AROUND
BEST TIME TO VISIT
Summer is the most popular time for visiting Squamish. The weather is most consistent and there are plenty of events. You must book hotels weeks in advance for weekdays and months in advance for weekends.
Our preferred time to visit is shoulder season. Spring and fall provide beautiful weather with much fewer crowds. Winter changes the scenery and activities, but be sure you are prepared with snow tires and tire chains. The road between Vancouver and Squamish can get a bit dicey.
PHOTOGRAPHY TIPS
Bring both a wide (35mm) and long lens (70-200mm). You'll want to capture how massive everything is, but still get the details of people climbing, SUPing, etc.
We took a course on rock climbing photography and still need more practice, but here is the gear they recommended to get on the wall to shoot.
WHERE TO EAT
WHERE TO STAY
WHAT TO PACK
Bring bug spray because we saw tons of mosquitoes (in July).
Pack a raincoat. Just like the rest of the PNW, you have to be ready for rain.
Weather can vary depending on where you are. The spit and mountain summits are windy, but other areas are warmer, so layers are ideal.
Climbing Gear
Misc
Camera Gear
WHAT'S NEARBY
MORE RESOURCES
DID YOU ENJOY THE POST? PIN IT FOR LATER