When we heard about the smallest park in the world in Portland, we thought to ourselves, "this is so Portland!" We love that we live in a city that embraces all things weird.
Pin
The park's history is just as unique as the idea itself. Dick Fagan served in WWII and upon returning, he resumed his job at the Oregon Journal. His office overlooked Naito Parkway (Front Street at the time), and his eyes were always drawn to an unused hole in the median. A light pole was supposed to be installed in the hole, but it never happened and eventually was overrun with weeds.
Dick eventually adopted the hole and planted flowers there. Not only did he beautify the hole, but he also started a column called Mill Ends where he wrote about events that occurred in the park. This included a group of leprechauns that only Dick could see. The park was dedicated on St Patrick's Day in 1948, and he continued to write his column until his death in 1969. In 1976, Mill Ends officially became a city park, and it still hosts St. Patrick's Day festivities.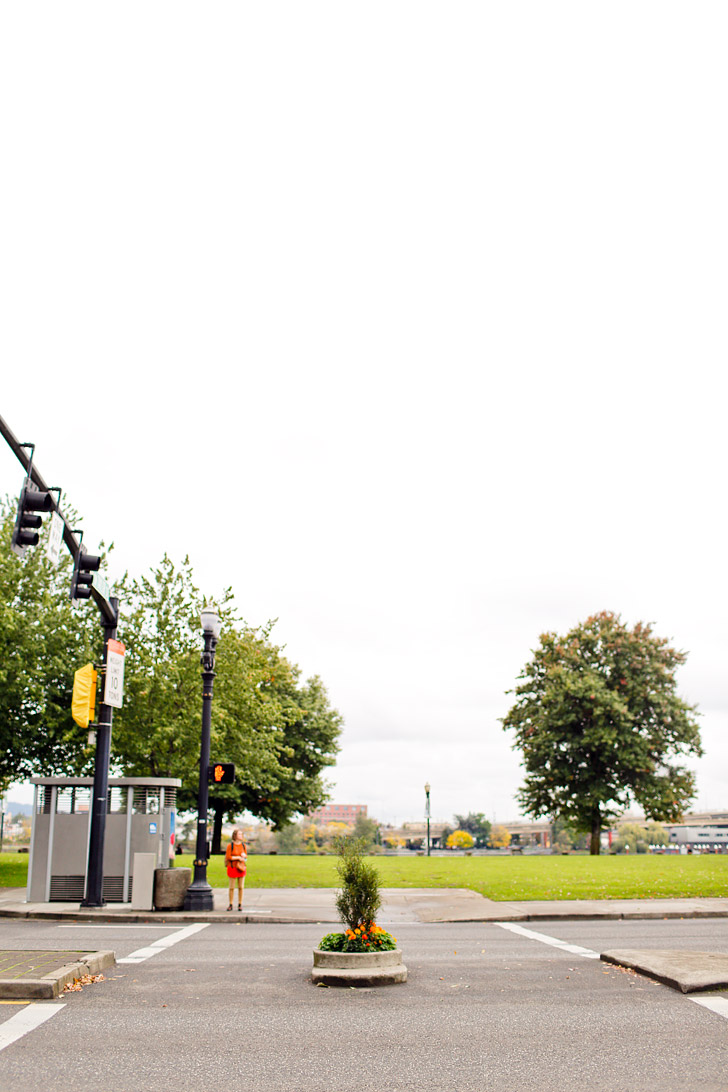 Pin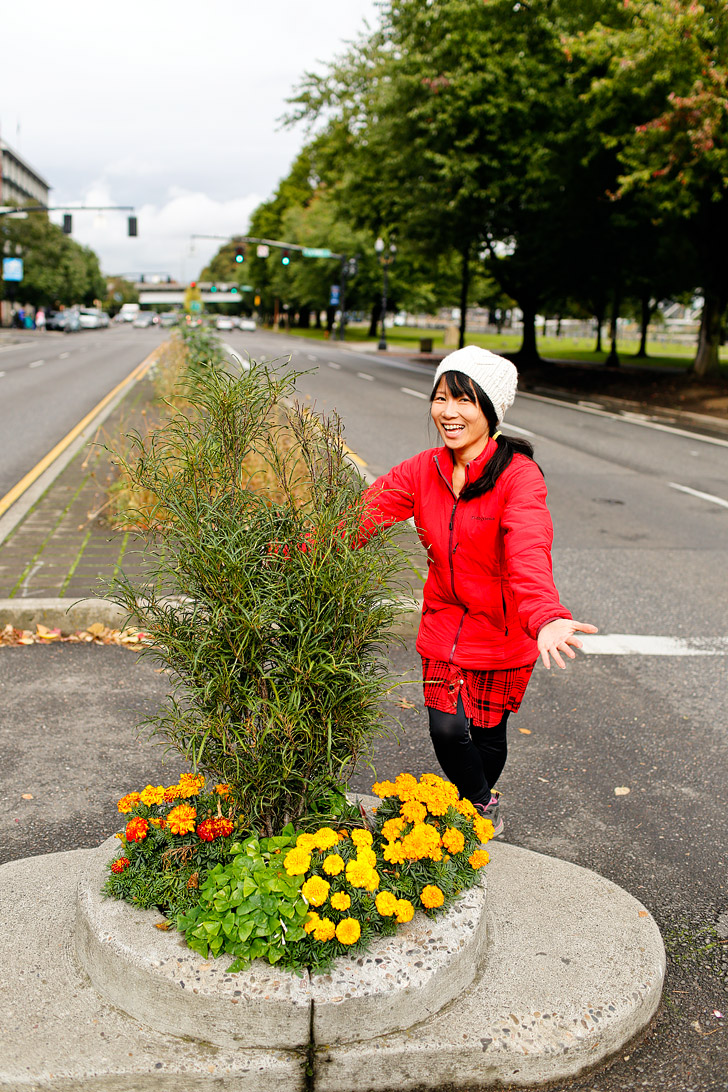 Pin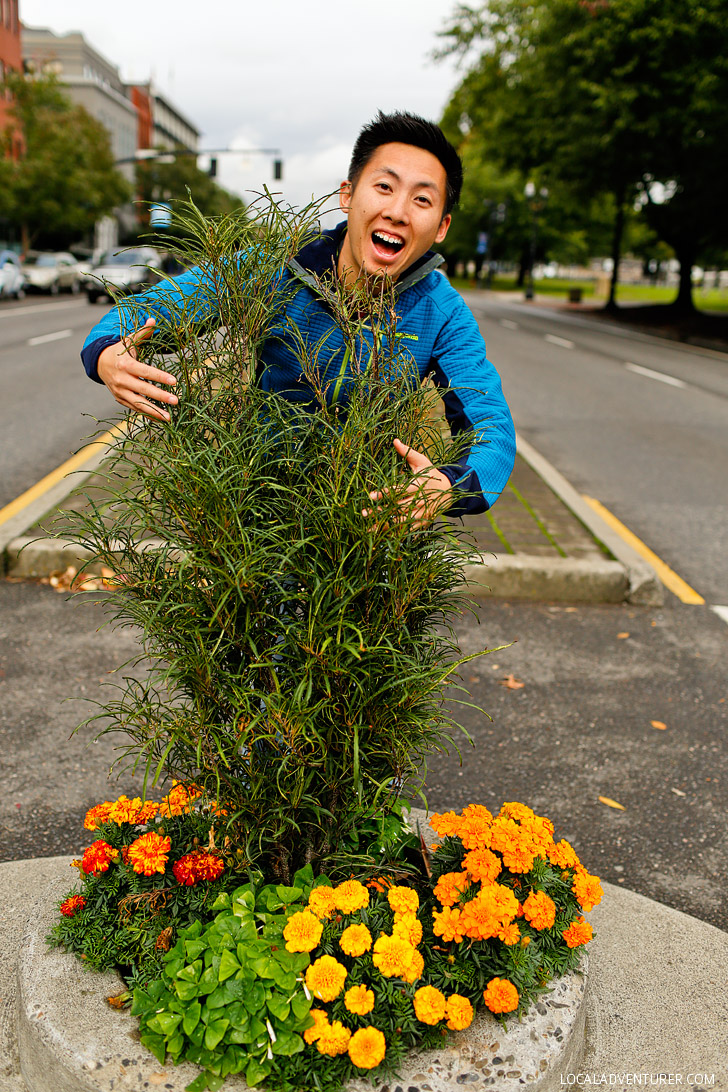 Pin
Since then, many have contributed to the park. These contributions include a small swimming pool, diving board for butterflies, multiple statues, and even a mini Ferris wheel that was brought in by a normal-sized crane. It was moved temporarily in 2006 for construction but replaced in 2007 with style. Royal Rosarians, bagpipers, and the Fagan family, including Dick's wife, welcomed the small park back to its home.
TIPS FOR VISITING MILL ENDS PARK
The park is located in the median of a busy road, so be careful especially if you have kids.
You can find plenty of paid street parking up and down the street.
Tom McCall Waterfront Park runs along the river next to Mill Ends Park, which gives you much more space to run around after snapping photos at the park.
If you're back in the area, it's worth stopping by during different seasons. You never know what you'll find!
WHAT'S NEARBY
Keller Fountain Park (0.5 miles away)
Portland Art Museum (0.6 miles away)
Portland Farmer's Market (0.7 miles away)
Powell's City of Books (1.0 miles away)
WANT TO STAY NEARBY? Click Here to Find the Best Prices and Read Hotel Reviews
Mill Ends Park
SW Taylor St & SW Naito Pkwy
Portland, OR 97204
This was #2 on our 101 Things to Do in Portland Bucket List! ✔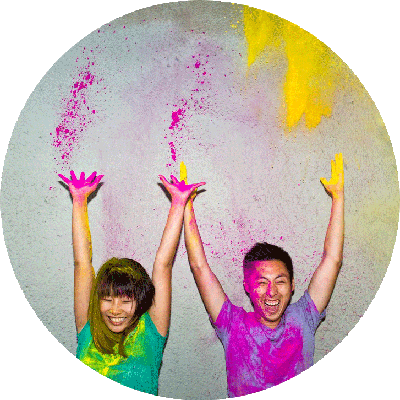 Pin
ESTHER + JACOB
Esther and Jacob are the founders of Local Adventurer, which is one of the top 50 travel blogs in the world. They believe that adventure can be found both near and far and hope to inspire others to explore locally. They move to a new city every year and currently live in Portland, Oregon.