I'm sure if you know anything about Portland, you've heard that Portland is weird. You'll find signs of this all over this town, but if you're looking for one spot that is home to a bunch of freaky and weird things, you have to stop by the Freakybuttrue Peculiarium.
The Peculiarium is a truly one-of-a-kind museum and is located in Northwest Portland. It has Sci-Fi art exhibits, historical oddities, and weird urban legends. They have displays of urban legends and fully immersive experiences, like what it feels like to be buried alive! There are plenty of photo ops and a ton of weird artwork that you can purchase (have I said weird enough in this post?).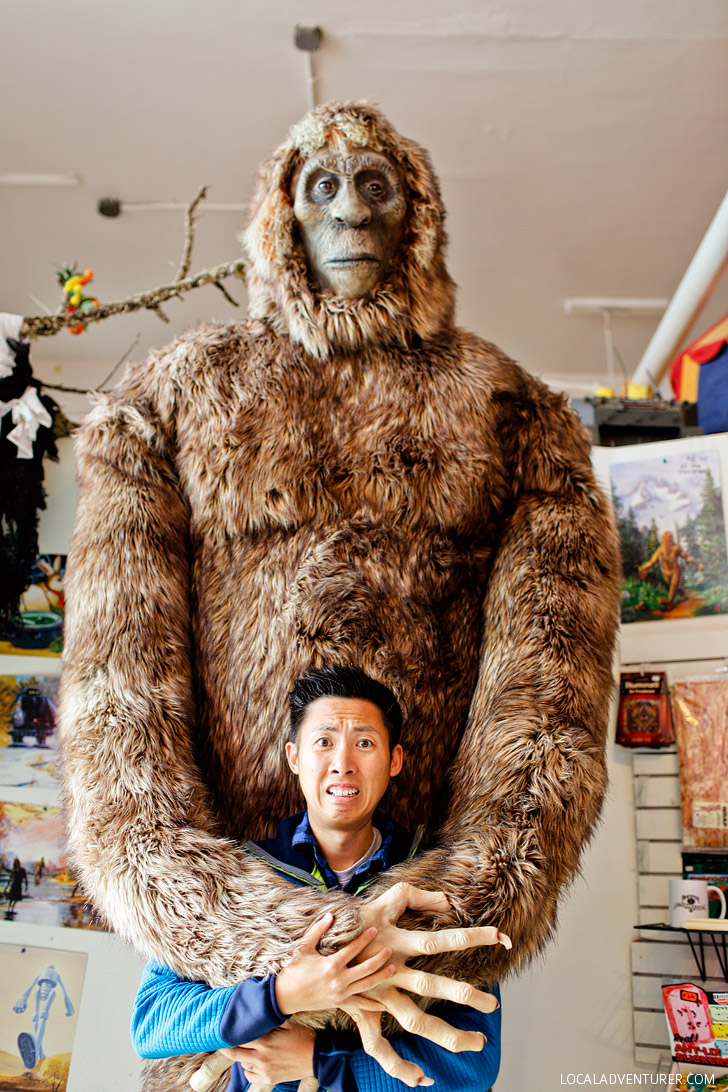 Pin
The music playing in the background is eerie too. I have a hard time watching scary movies, so walking around this place gave me the heebie-jeebies. I cautiously turned each corner half expecting something to jump out at me. Luckily, it wasn't that kind of experience! 😅🙈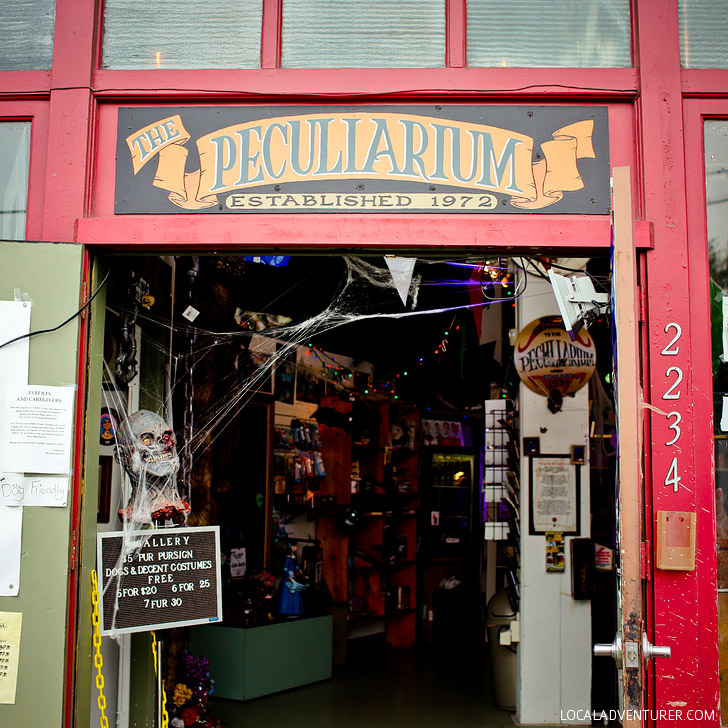 Pin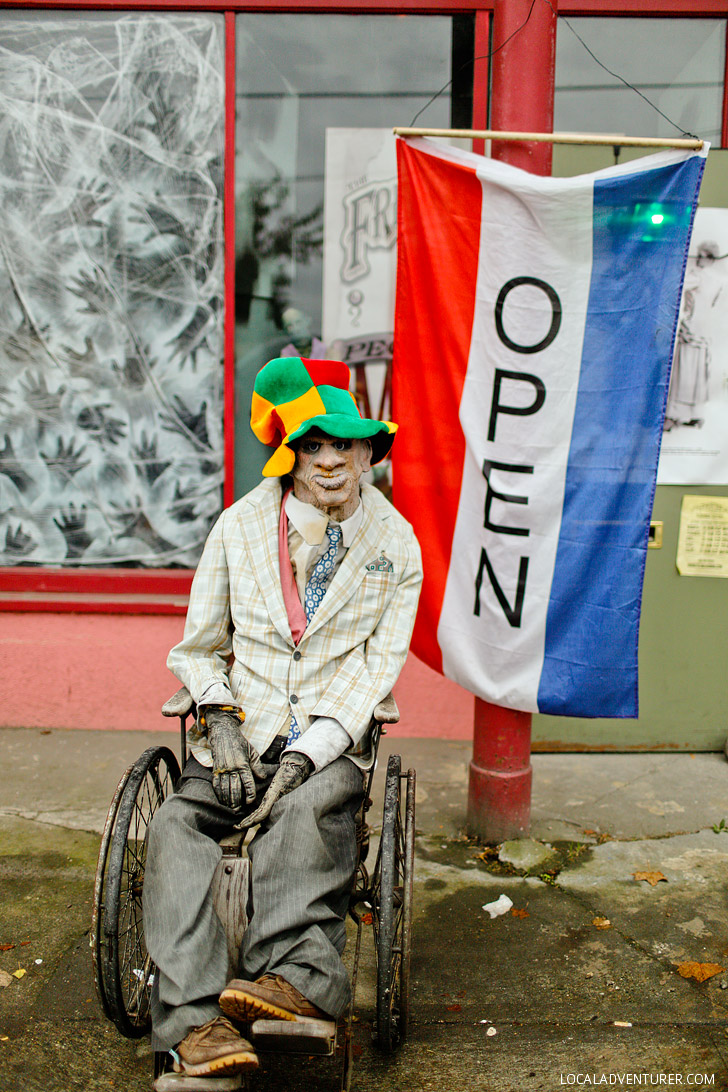 Pin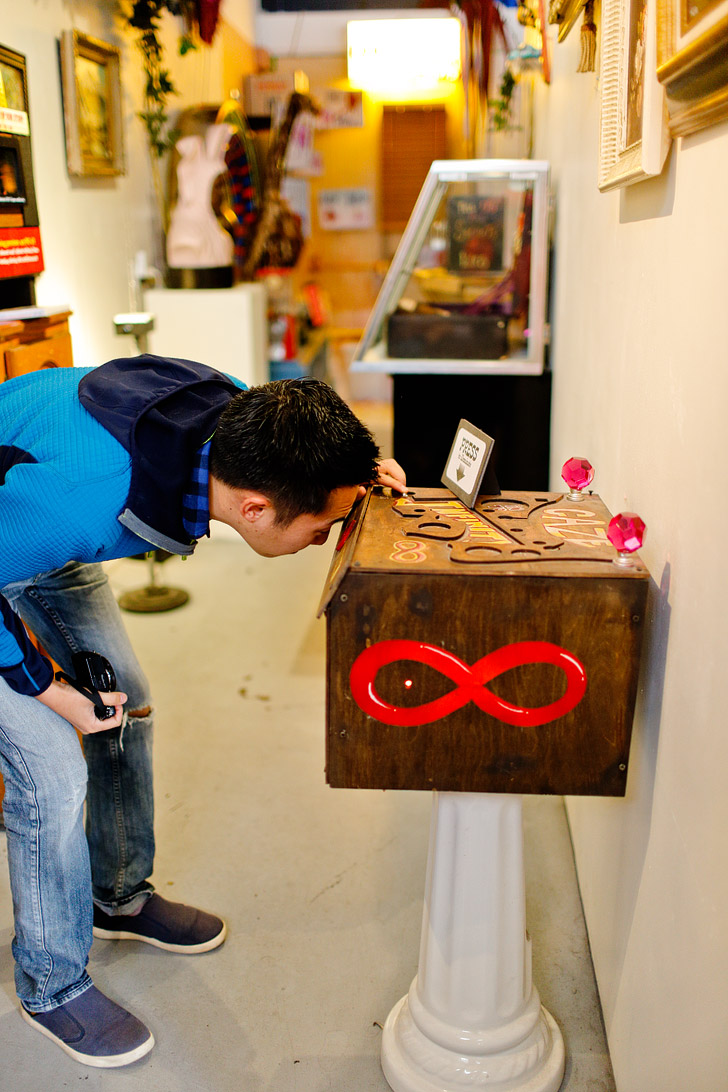 Pin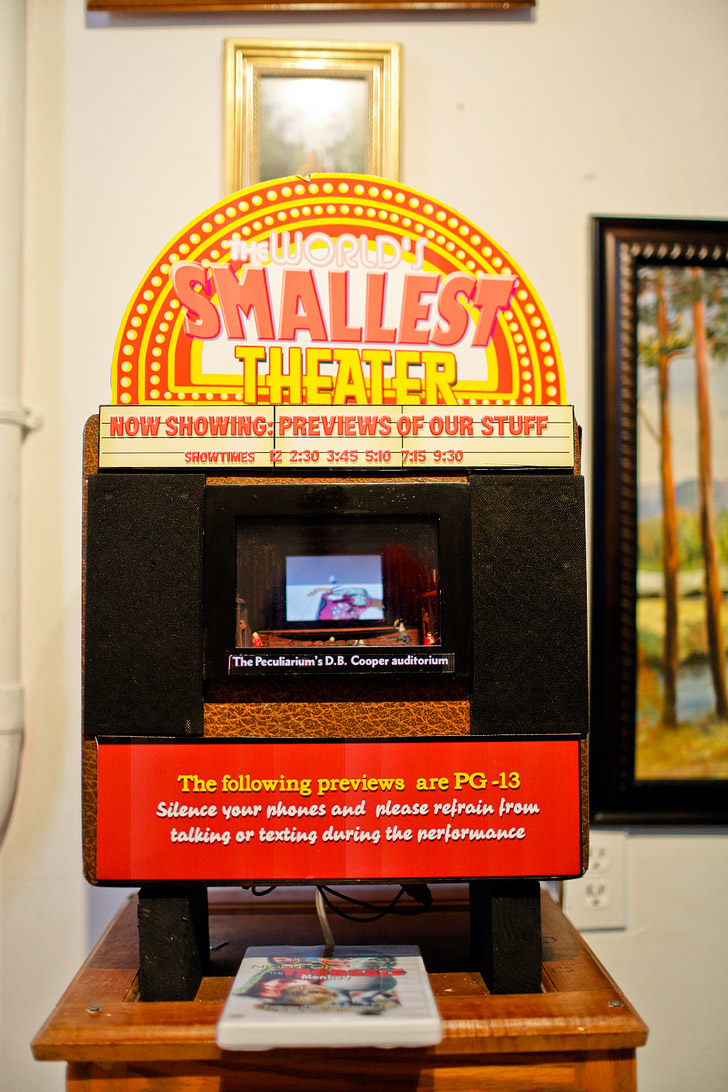 Pin
In case you ever wanted to know what it feels like to be buried alive…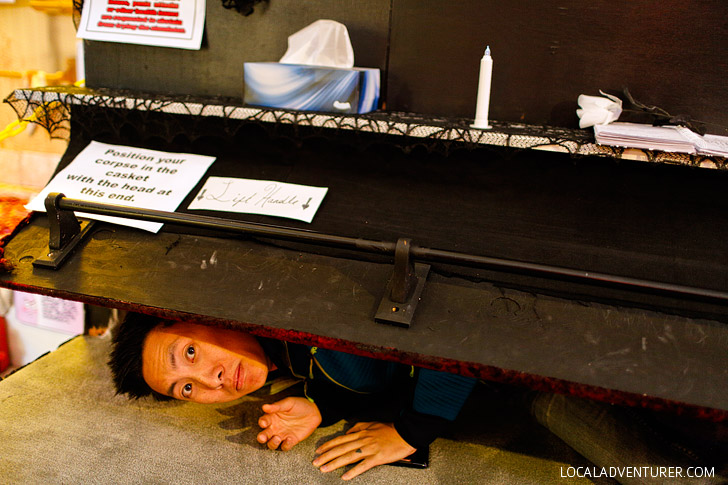 Pin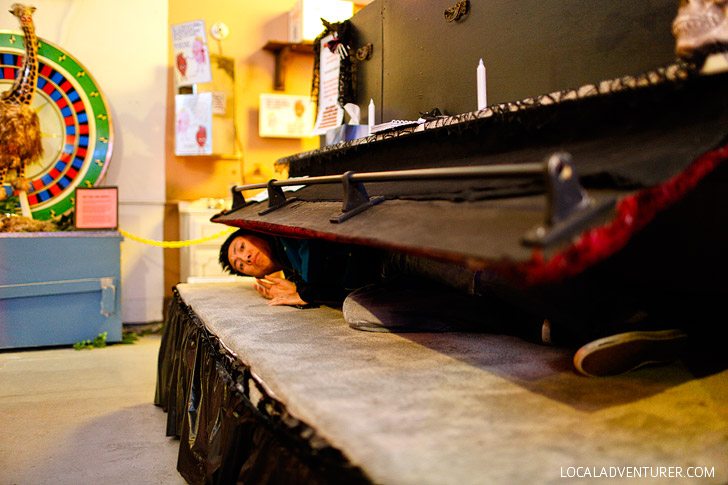 Pin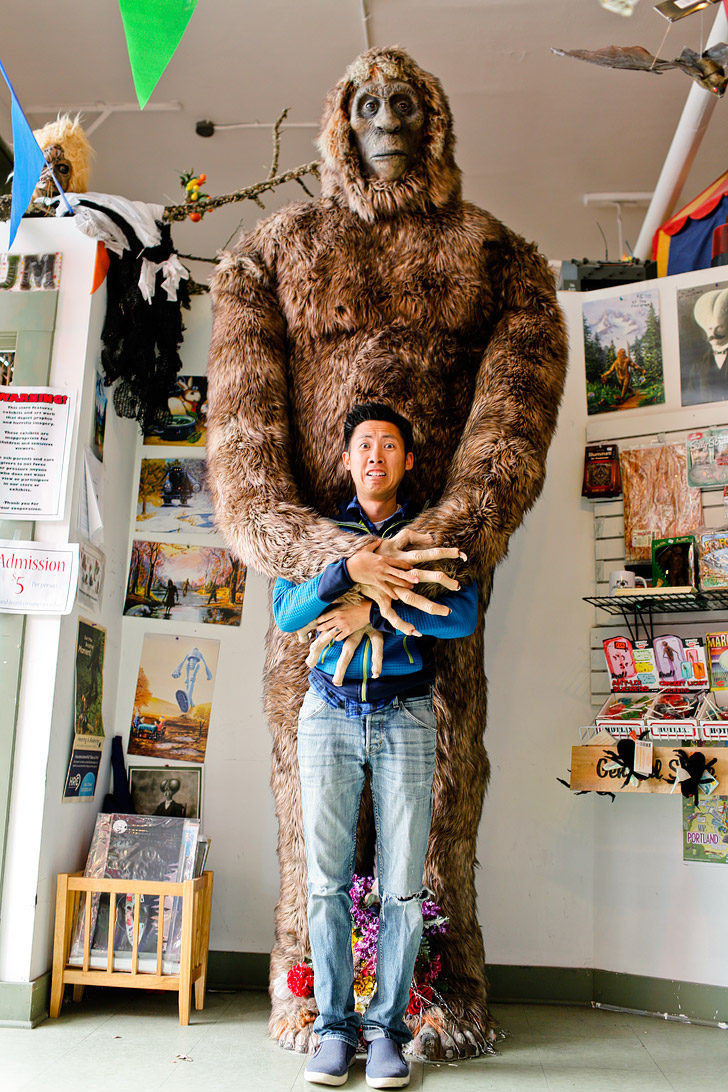 Pin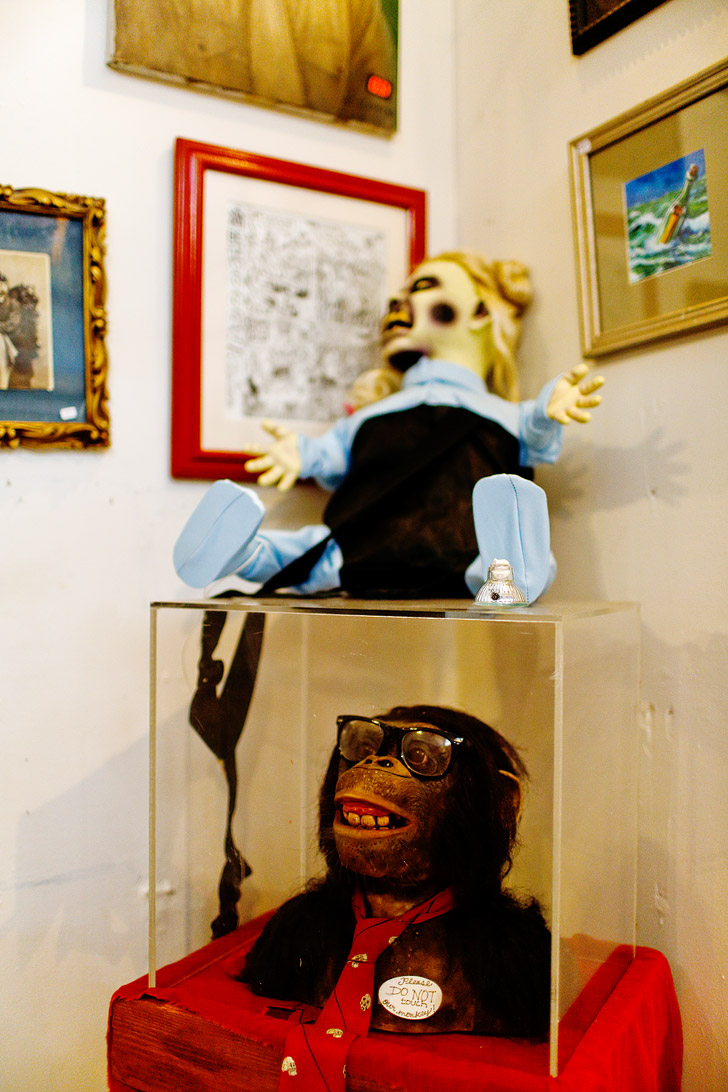 Pin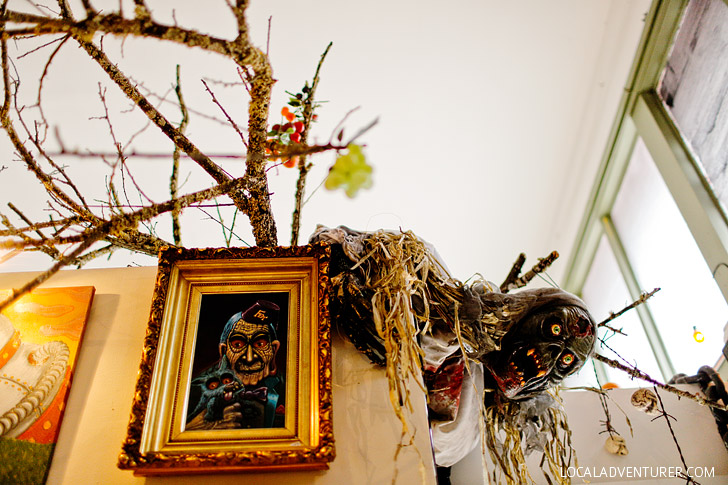 Pin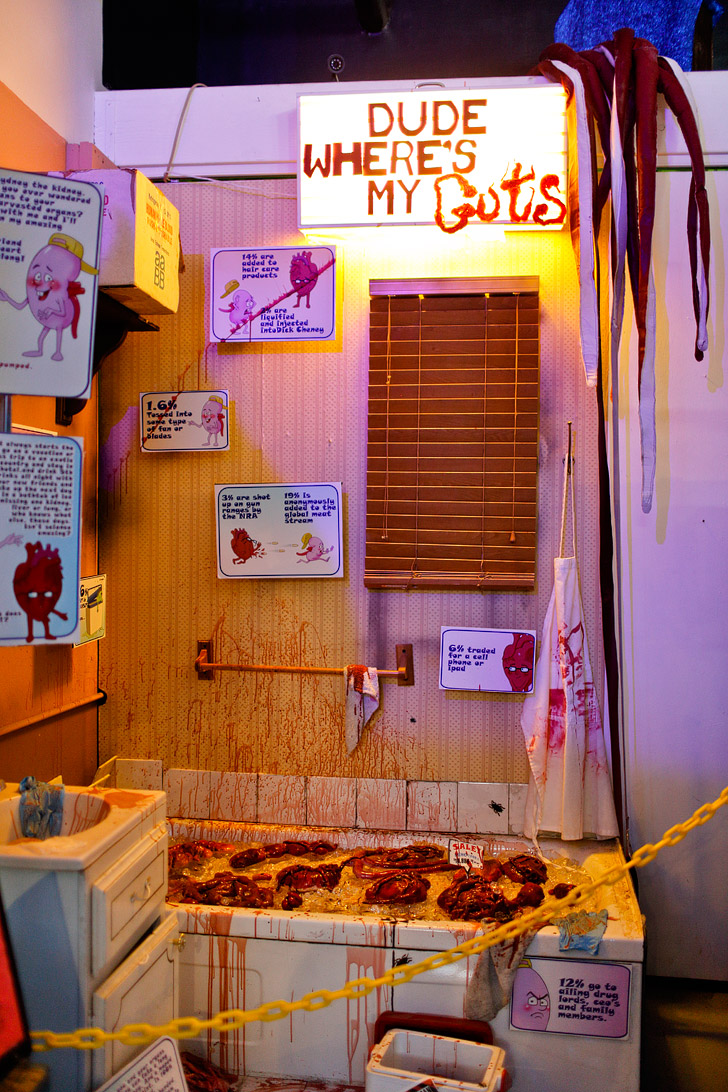 Pin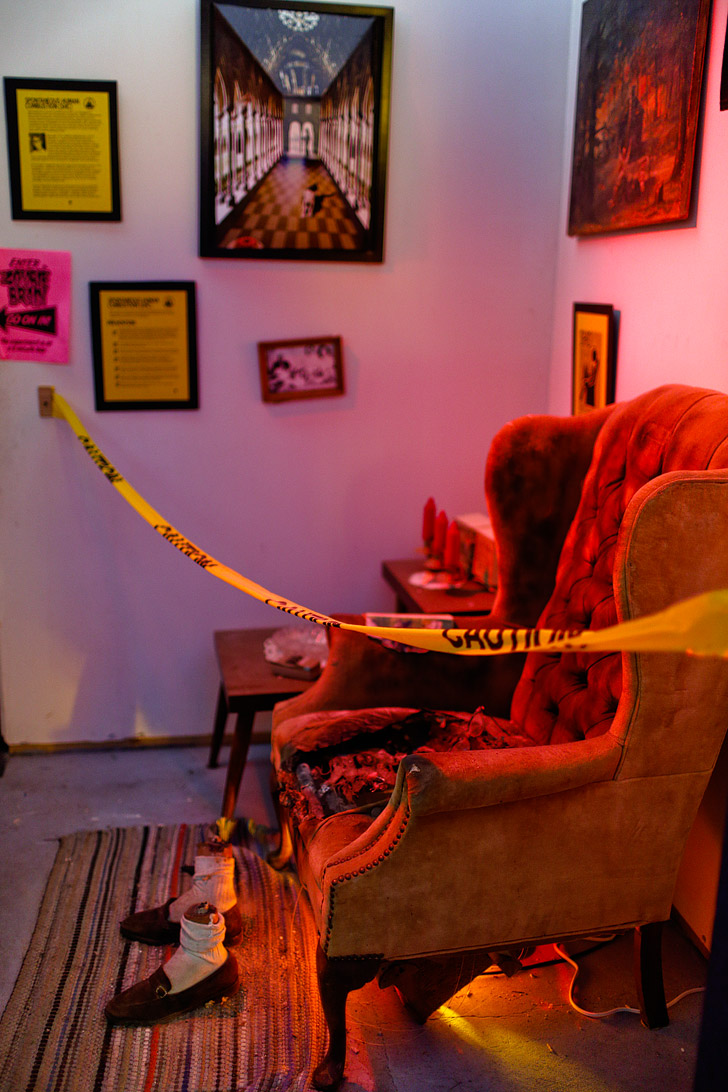 Pin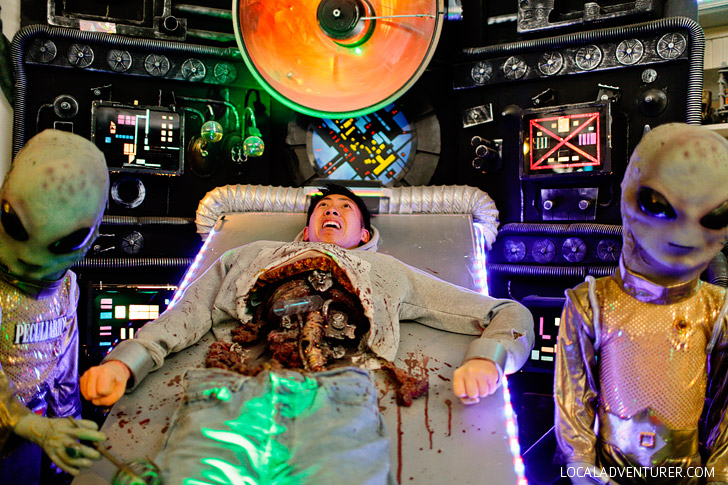 Pin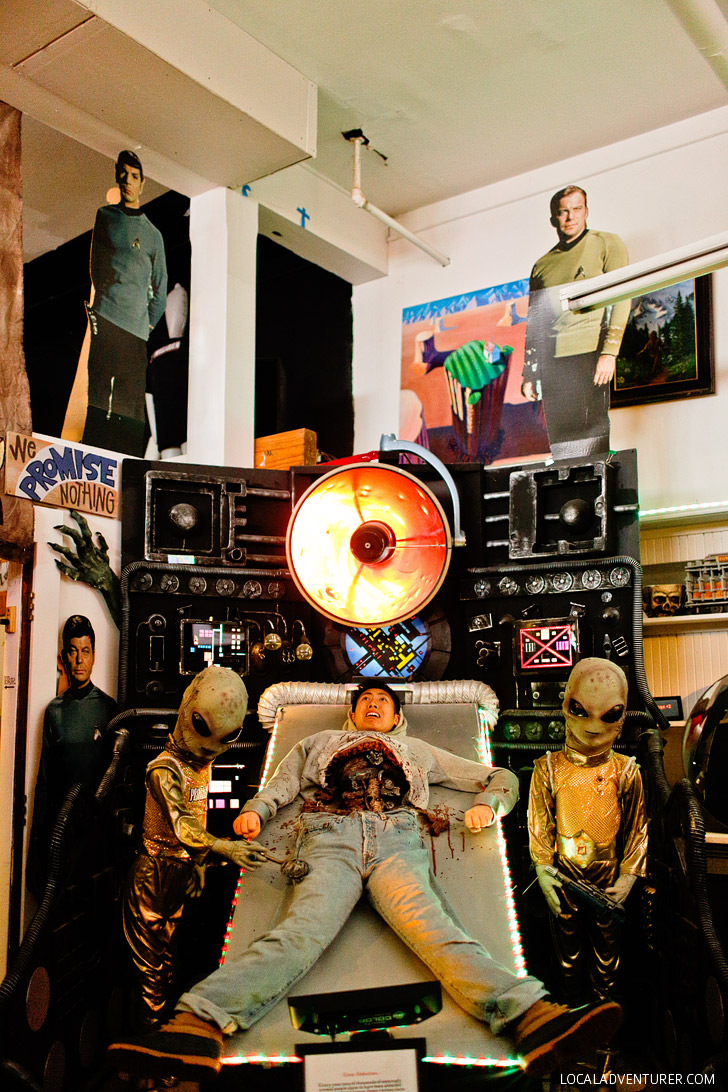 Pin
One of the biggest draws to this place in the past was their bug sundae, which is officially back! People visit from all over the world in hopes that their stomachs can handle this creepy-crawly treat and join the ranks amongst the most adventurous eaters. Unfortunately, they didn't have it when we visited but it sounds like we need to stop in next time we're in Portland.
After walking through the museum, you can browse through the shop and pick up some of your own souvenirs to bring home.
Pro Tips for Visiting the Freakybuttrue Peculiarium
If you wear a decent costume, you can get in for free. Otherwise, it's $7.
Dogs are also welcome and free!
There are some graphic displays and it's not meant for children.
Call ahead to make sure they're open! They have this on their site: "When the weather is cruddy in Portland, like when it's snowy and icy, or hot and it's hard to get around, we close down. Helpful hint: If you thought you might die if you went out in it, (more than usual) then we were thinking that too."
Hours of operation: Friday through Monday 11 am to 6 pm. CLOSED Tues, Wed, Thu.
Fall/Winter hours: Mon through Thurs: 11 am to 6 pm Fri through Sun: 10 am to 8 pm
The Freakybuttrue Peculiarium and Museum
2234 NW Thurman St.
Portland, Oregon 97210
(503) 227-3164
NEARBY ATTRACTIONS
Witches Castle (1.9 miles away)
Portland Japanese Garden (2.1 miles away)
International Rose Test Garden (2.2 miles away)
Pittock Mansion (2.7 miles away)
This was #21 on our Ultimate Bucket List of 101 Things to Do in Portland Oregon.
WANT TO STAY NEARBY? Click Here to Find the Best Prices and Read Hotel Reviews
Would you put this on your Portland itinerary? What's the weirdest place you've been?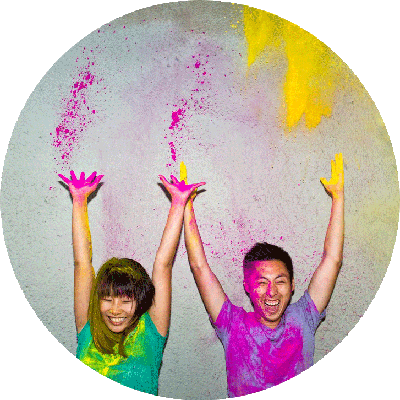 Pin
ESTHER + JACOB
Esther and Jacob are the founders of Local Adventurer, which is one of the top 50 travel blogs in the world. They believe that adventure can be found both near and far and hope to inspire others to explore locally. They move to a new city every year and currently live in Portland, Oregon.