As much as there is to explore in LA, sometimes it's nice to get away from the city, the crowds, and the traffic. We're local adventurers, and we're all about appreciating and exploring our own backyards. There are a lot of gems you can find in your own city or just short drive away.
15 MOST POPULAR DAY TRIPS FROM LOS ANGELES
1. Catalina Island
Travel Time: One hour by ferry from Long Beach
Catalina Island is a favorite getaway for Angelenos. Whether you're looking for activities, like scuba diving or snorkeling, or just a place to relax on the beach, there is plenty to do on the island. Don't forget if it's your birthday, the ferry ride is free!

Photo: Ravi Komatireddy / creative commons
Travel Time: One hour by ferry from Ventura
The Channel Islands National Park on Santa Cruz Island is incredibly beautiful. You can stay on land and hike and camp or explore the waters on a kayak, scuba diving, or snorkeling.
More: Kayaking the Channel Islands
Travel Time: 1.5-2 hours by car
Lots of people visit Palm Springs every year. It's especially a popular spot for those of us who live in socal since it's so close. The glamorous pools and trendy hotels give plenty of reasons to visit. There are even hot springs, golf courses, and spas!
More: 15 Unforgettable Things to Do in Palm Springs
4. Ojai
Travel Time: ~1.5 hours by car
Ojai is full of Spanish architecture, fruit groves, and wineries. It's relatively close so it makes a perfect day trip, though I must mention it took us more like 3 hours to get out of LA traffic.
Travel Time: ~1.5 hours by car
Wineries and hot air balloons give you nice options for a day trip away!
More: Hot Air Ballooning in Temecula
6. Santa Barbara
Travel Time: 1.5-2 hours by car
Santa Barbara has a great wine scene. Now set that wine to the beautiful backdrop of mountains, valleys, and beaches and you have the perfect getaway.

Photo: Michael Theis / creative commons
Travel Time: ~1.5 hours by car
For family fun, you can go to LEGOLAND. There are also plenty of beaches and the Carlsbad flower fields.
More: Your Photo Guide to the Flower Fields at Carlsbad Ranch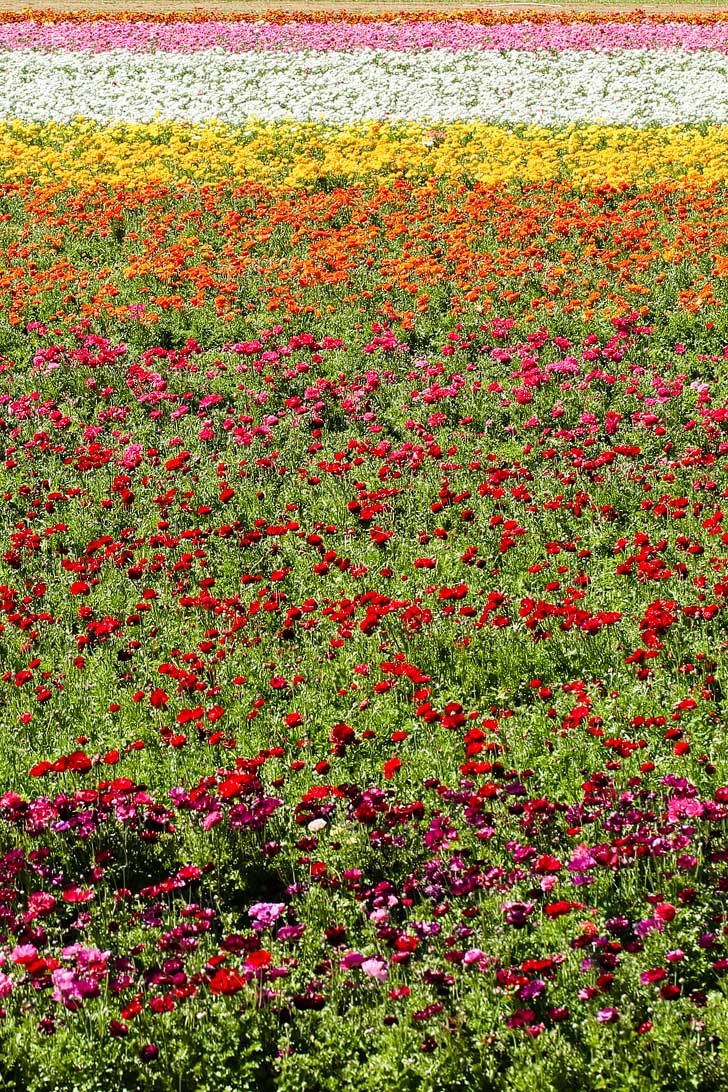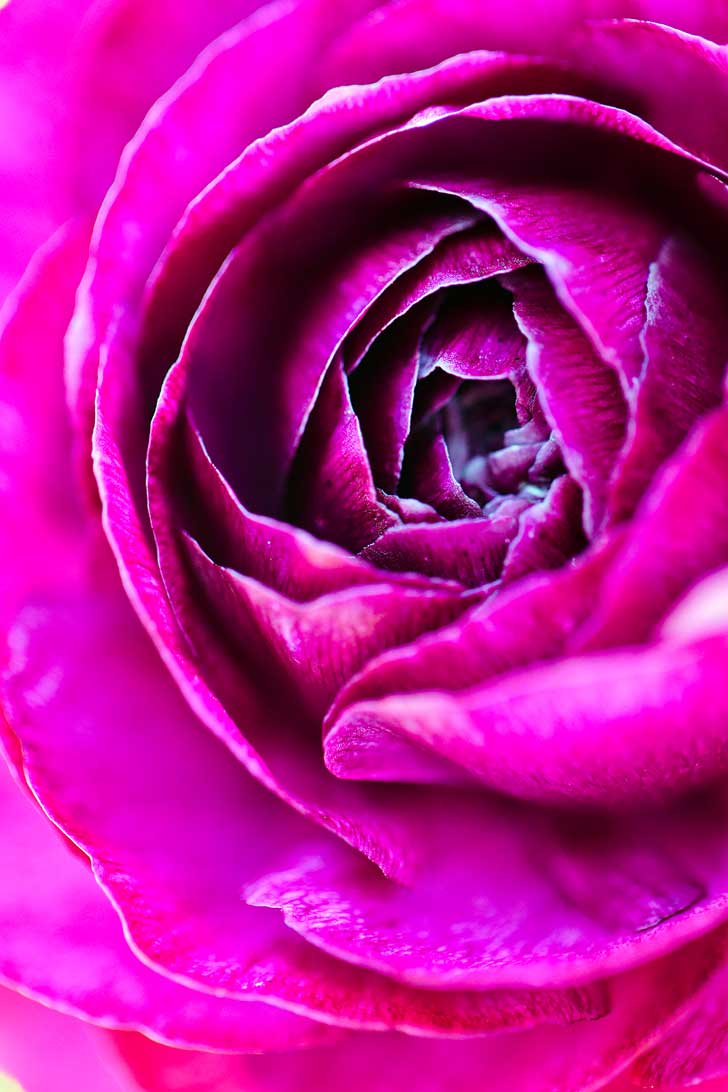 Travel Time: 2 hours by car
You can fish, hike, camp, or kayak in the summer and ski and snowboard in the winter. There's plenty to discover at this beautiful lake, so it's a place people keep coming back to.
More: 7 Best Things to Do in Big Bear California

Photo: Hrishi Chandanpurkar / creative commons
Travel Time: ~2 hours by car
This is our current hometown. We especially love all the beaches and hikes to beaches. If you need some ideas for your trip, here are 101 Things to Do in San Diego. Be sure to save room for all the yummy tacos at Tacos el Gordo.
More: 101 Things to Do in San Diego + Most Popular Instagram Spots in San Diego + 25 Free Things to Do in San Diego
Travel Time: ~2 hours by car
There are tons of hikes to explore in Idyllwild. If you're not outdoorsy, you can enjoy the quaint downtown area. Be sure to see if they have any events going on.
More: Glamping in an A-Framed Cabin in Idyllwild
Travel Time: ~2-2.5 hours by car
Take a scenic drive, hike, or go bouldering in this beautiful park.
More: 11 Incredible Things to Do at Joshua Tree National Park
12. Los Olivos
Travel Time: ~2-2.5 hours by car
This historic town is tucked away in the Santa Ynez Valley. Check out the amazing views of vineyards, browse through the art scene, go antique shopping, or join in on one of their fun festivals. Also, don't forget to check out the Foxen Canyon Wine Trail
Photo: Anita Ritenour / creative commons
Travel Time: ~3 hours by car
Leonard Knight dedicated his life to this work of art in hopes to show that "God is Love". Here's an excerpt from a NatGeo photographer I follow who spent 7 years documenting his life and work. I'm really excited about his new book, Where the Heaven Flowers Grow.
I stumble when trying to find words to describe this man because I am so overwhelmed with love and admiration for what he was/is/has made. LeonardKnight, the creator of Salvation Mountain, was the greatest artist I have met in my lifetime. Leonard's life and work drew from the deep and silent well of spirit that feels so far from many of us as we race through our lives. When Leonard took you around the mountain to share his vision (and he did personally take everyone around the place) you could drink from that well too, even if just for a few moments. His message transcended any individual religion and spoke to the larger need for a Universal Faith driven by LOVE. We need more Leonards in this world.
The Salton Sea is also nearby, which lies 234 ft below sea level!
More: Photo Guide to Salvation Mountain
14. SLO or San Luis Obispo
Travel Time: ~3-3.5 hours by car
315 days of sunshine isn't bad at all! Rent a bike, hike, surf, go wine tasting, or dine at the many farm-to-fork restaurants.

Photo of us taken by Jeff Newsom
Travel Time: ~3-3.5 hours by car
Nothing gives you perspective like spending time amongst real life giants. Take a scenic drive or hike amongst some of the largest trees in the world. Can you see a tiny Jacob in the photo? #tinypeopleinbigplaces
More: 15 Amazing Things to Do at Sequoia National Park + Kings Canyon
You can make any of these into weekend trips, but we also put together a list of trips that are longer drives and require at least a 2 day stay to make it worthwhile (posting soon!). If you're looking for some great hikes in the LA area, check out this book that we used to use when lived there! It doesn't have a pretty cover, but we found a lot of great hikes through it.
Have you been to LA before? Are there any popular day trips I'm missing?