For the past year, we've lived in the North Park (people like to call it the "young hipster" part of San Diego). When we decided to move here, we kept debating between a roomier place in the burbs or a smaller but more walkable neighborhood in town. One of our friends mentioned that North Park seemed like the perfect fit for us (what, are we hipsters? :P) and since we have always lived in the burbs, we wanted to give it a try!
We've really enjoyed our time living here. Whenever people visited, it was easy to meet in our neighborhood, since people loved coming here anyways. Since we no longer lie here and won't be able to show you around, here's our guide to our old neighborhood.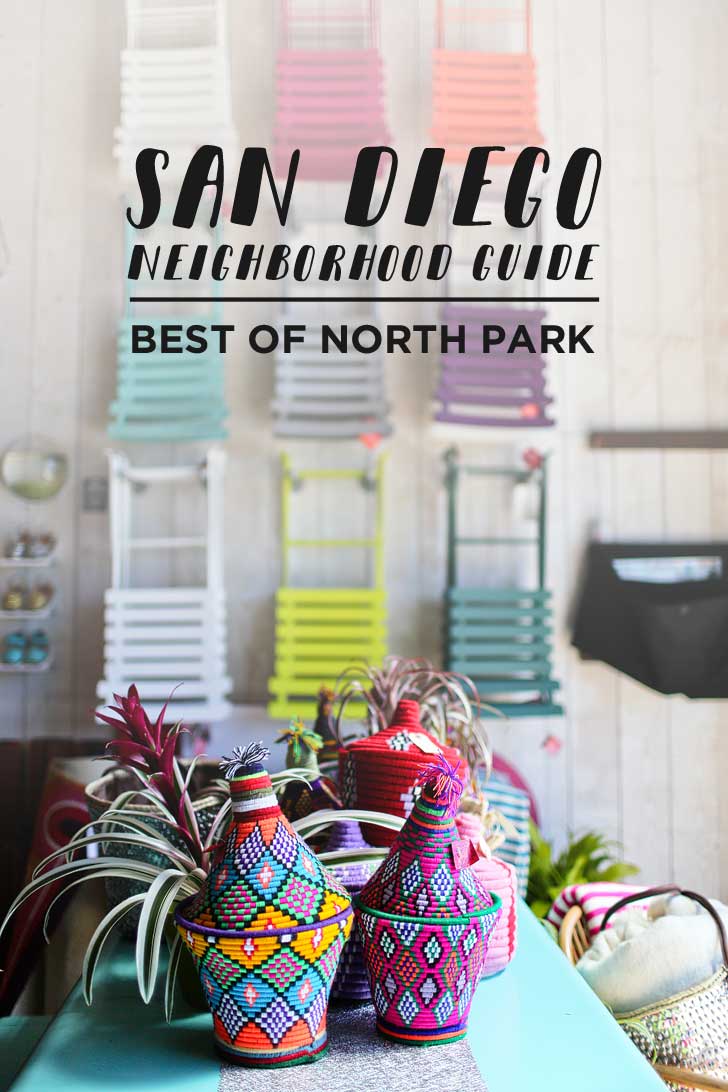 Pin
THE BEST OF NORTH PARK SAN DIEGO:
North Park is still up and coming, and every time we walk around, there's a new place to go eat or grab a beer! It's amazing how much it has changed even within the one year we lived here.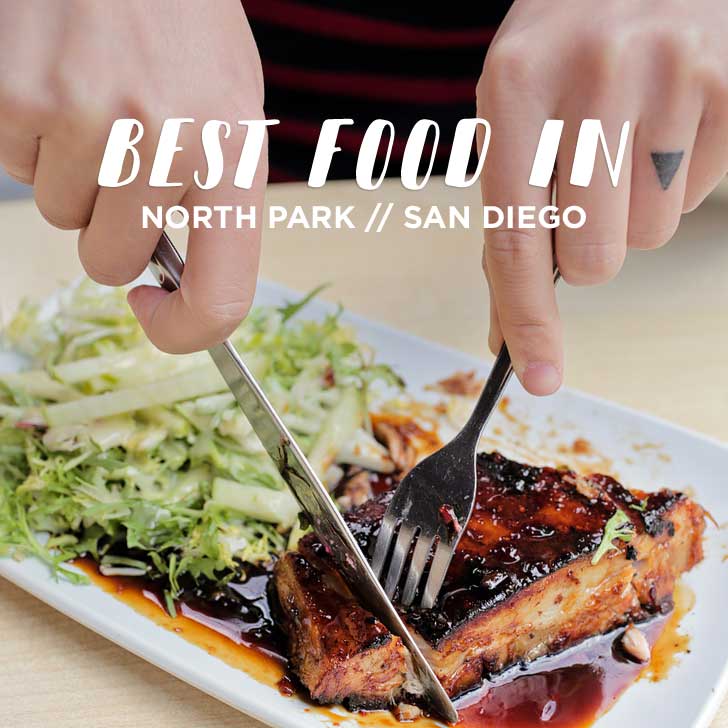 Pin
Carnita's Snack Shack – This is one of our go-to spots when we have guests in town. It has a nice outdoor space where you can relax, drink craft beer, and eat amazing pork belly.
Urban Solace – This is a really well-known spot in North Park that you have to try at least once. I've only been for "blunch," but I've also heard great things about dinner.
Luche Libre – Even though we're not huge fans of this place, I had to include it because everyone I've talked to raves about the tacos and burritos here. It could be that the original location is just better. If you've tried both, let us know!
Urbn Pizza – This local pizza chain has unique pies and a great selection of drinks. We're all about their mash potato pizza. Sounds like a weird combo, but somehow it works!
North Park Farmer's Market – It's a smaller farmer's market, but we're excited that it recently moved down the street to a better location!
Breakfast Republic – We hear a lot of great things about this place, and it's always packed when we're in the area. We just haven't had a chance to go yet. :(
 
Hammond's Gourmet Ice Cream – If you have a hard time deciding what kind of ice cream you like, this will be your favorite place. You can get a flight of mini-cones with multiple flavors.
Wow Wow Waffle / Lemonade – A popular street cart serving up Belgian waffles with sweet and savory toppings.
Heaven Sent Desserts – We're not big into cake, but our friends love this place.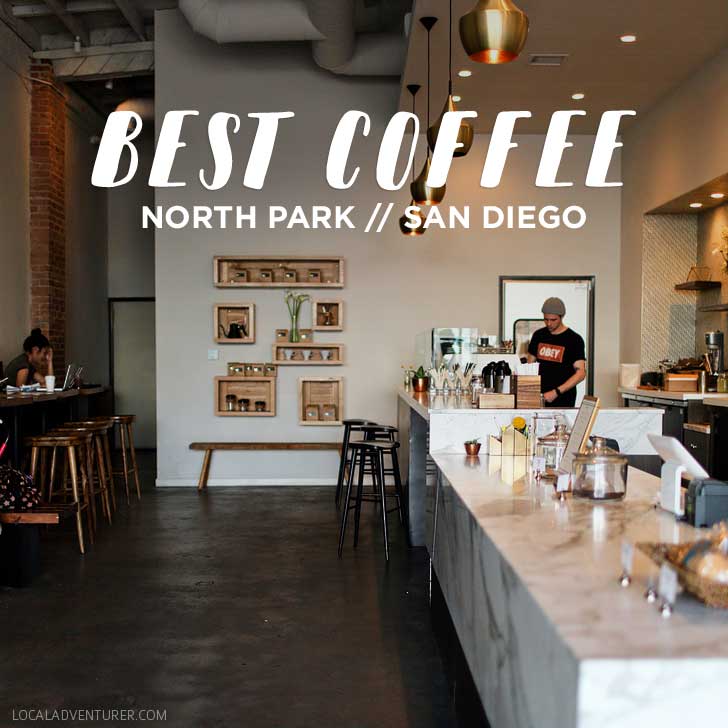 Pin
Holsem Coffee – If I were to work at a coffee shop, this would be my second home. It has a photogenic space and good cold brews. I usually order the nutella cold brew.
Dark Horse Coffee Roasters – Delicious coffee we usually grab on the go.
Young Hickory – This shop is also a great place to work or hangout. They serve coffee, food, and have a good selection of beer too.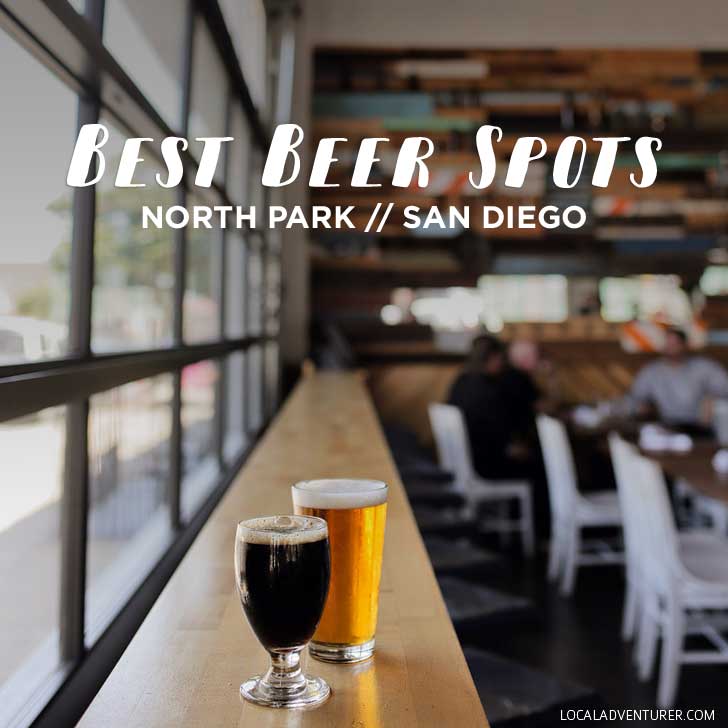 Pin
Bottlecraft – A huge selection of beer to take home, friendly staff, and in-house cheese shop makes this the perfect stop. They also have a tasting bar if you're looking to drink there.
Waypoint Public – This restaurant has good food, and open air dining area, and great selection of beer.
Tiger! Tiger! – This local hotspot has a huge selection of beer and delicious food. It's been busy every time we've gone.
Mike Hess Brewing – A local brewery that has good beer and a big space to hangout, but it has been packed every time we've gone.
Rip Current – We frequented this spot since it was so close to our place. We liked their beer and we especially loved their atmosphere and flights served on a mini surfboard.
Modern Times Tasting Room – Another local staple, Modern Times serves delicious beers. They have two tasting rooms in San Diego and this one is themed after movies.
Belching Beaver – We've been once, but I wouldn't mind going again. A lot of people talk about their peanut butter stout, but I preferred the horchata imperial stout.

Pigment – This stuff is meant for instagram and pinterest. I can't help but pop in every time I'm nearby, just to see what new cute things they have. My favorite part of their store is the succulent station where you can build your own DIY terrarium with so many different options for succulents, cacti, sand, rocks, pots, etc.
Aloha Beach Club – This shop really captures the Cali surfer vibe. They sell a mixture of clothes, accessories, and surf gear.
Geographie – This cute shop focuses on quality pieces from artisans locally and globally. They collection is always changing so there's always something new to discover.
Mimi & Red – I don't do much clothes shopping, but the first time I walked by this boutique, I knew I had to buy this hat. I've worn it a lot since! I liked the style of their clothes, but we've been trying to save our money for travel.
Music:
The Irenic – We saw Delta Spirit at this venue and loved the show! It's a church during business hours but converts to a music venue when shows come through. Be sure to get there early to get a great spot right near the band!
Observatory North Park (or North Park Theatre) – We haven't been, but we've had friends go to shows here. They have some big names come through, but we've also read a lot of reviews that the sound isn't good and that the bouncers and staff are rude.
Other Popular Spots that We Thought Were Just Okay:
Underbelly – A popular ramen spot that I wouldn't go back to, but I guess if you'd rather not go to the Asian part of town, then you don't have many options.
City Tacos – This place has great reviews on yelp, but we thought there were plenty better tacos elsewhere.
Swami's North Park – A popular healthy eats place but wasn't a favorite of ours.
MAP OF NORTH PARK TO HELP YOU GET AROUND: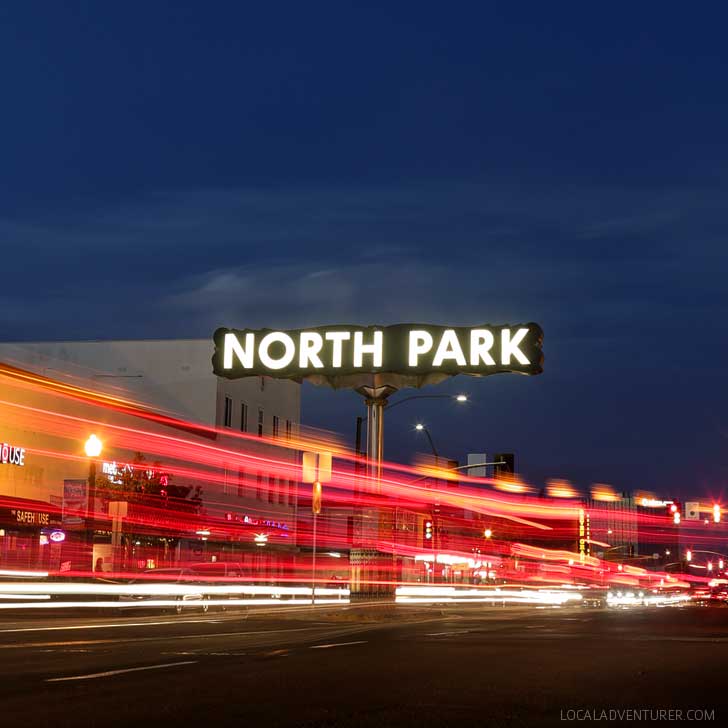 Pin
We can't wait to come back to visit and see how much this place has changed. :) We'll continue to modify and add to this list, so be sure to check the date it was last updated on the bottom.
PIN FOR LATER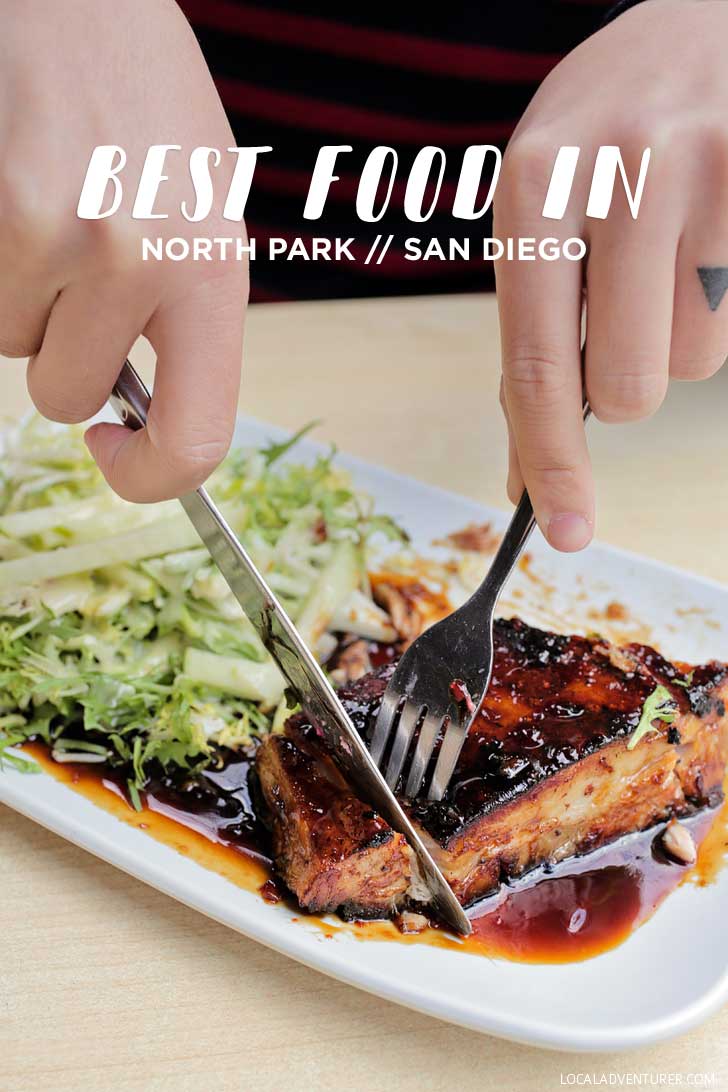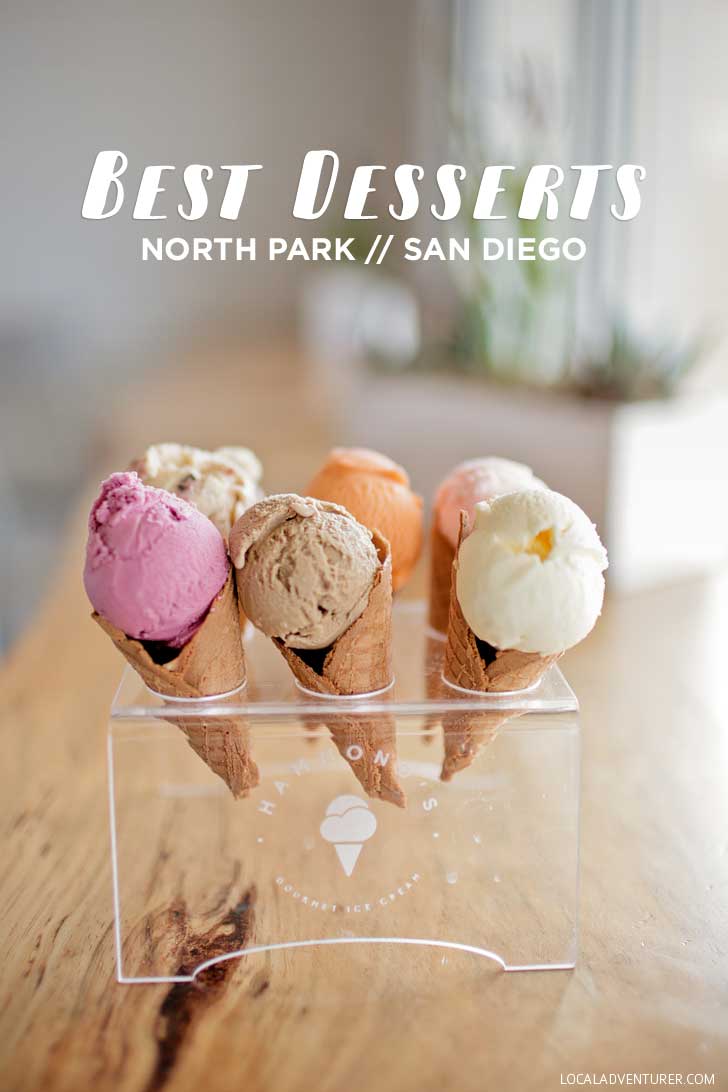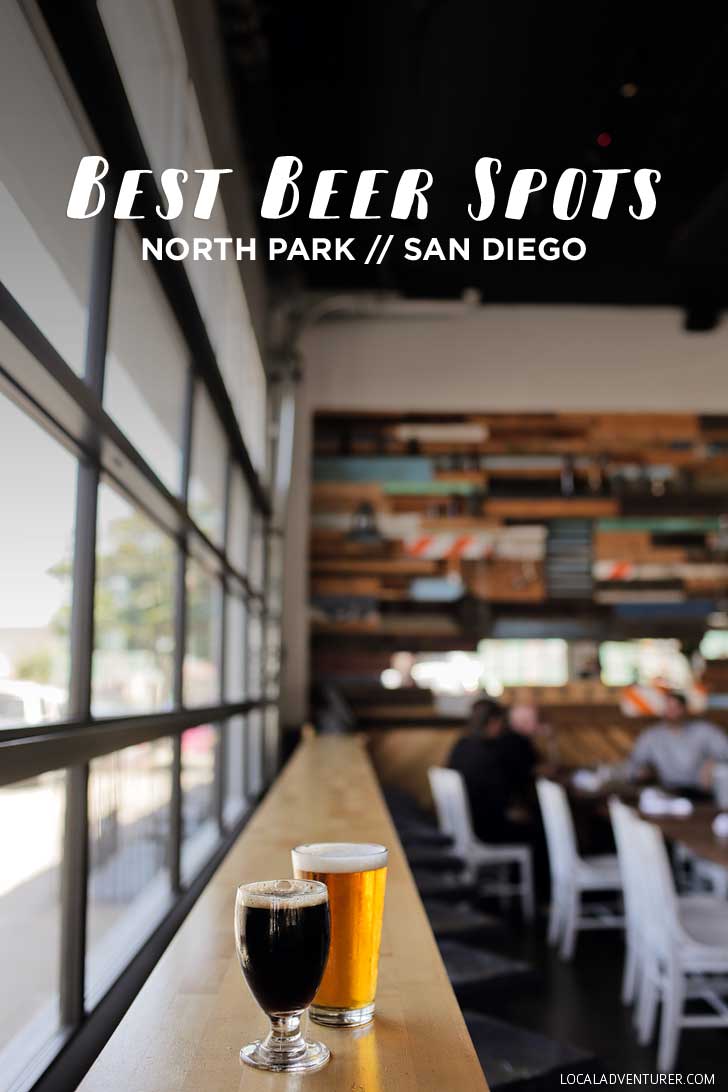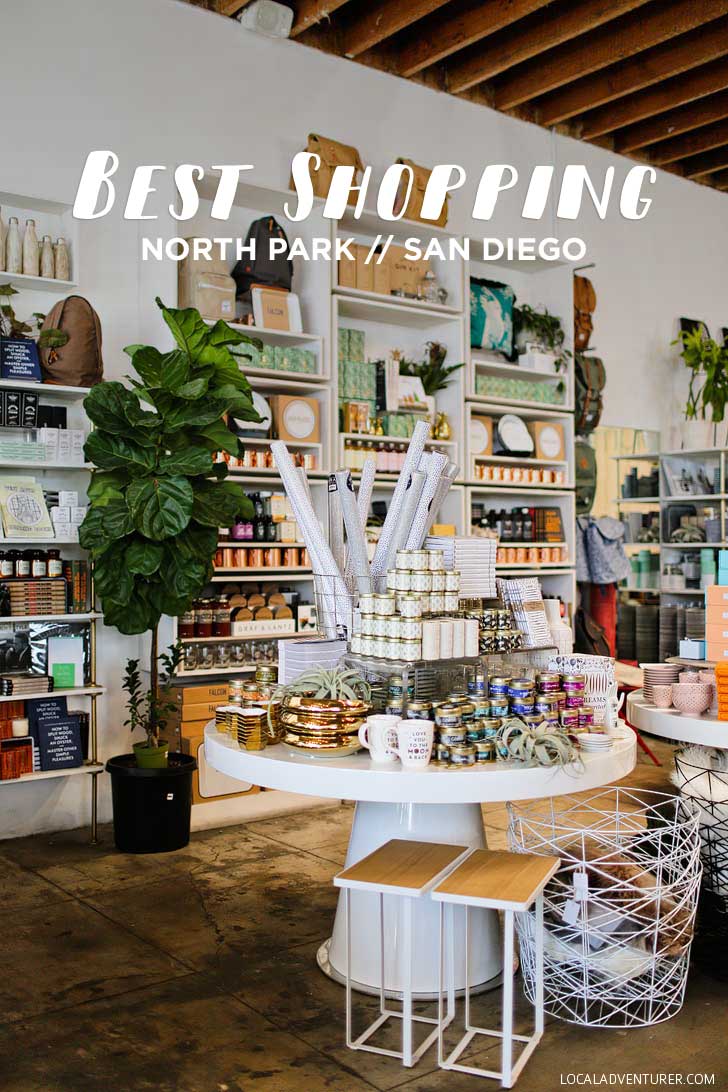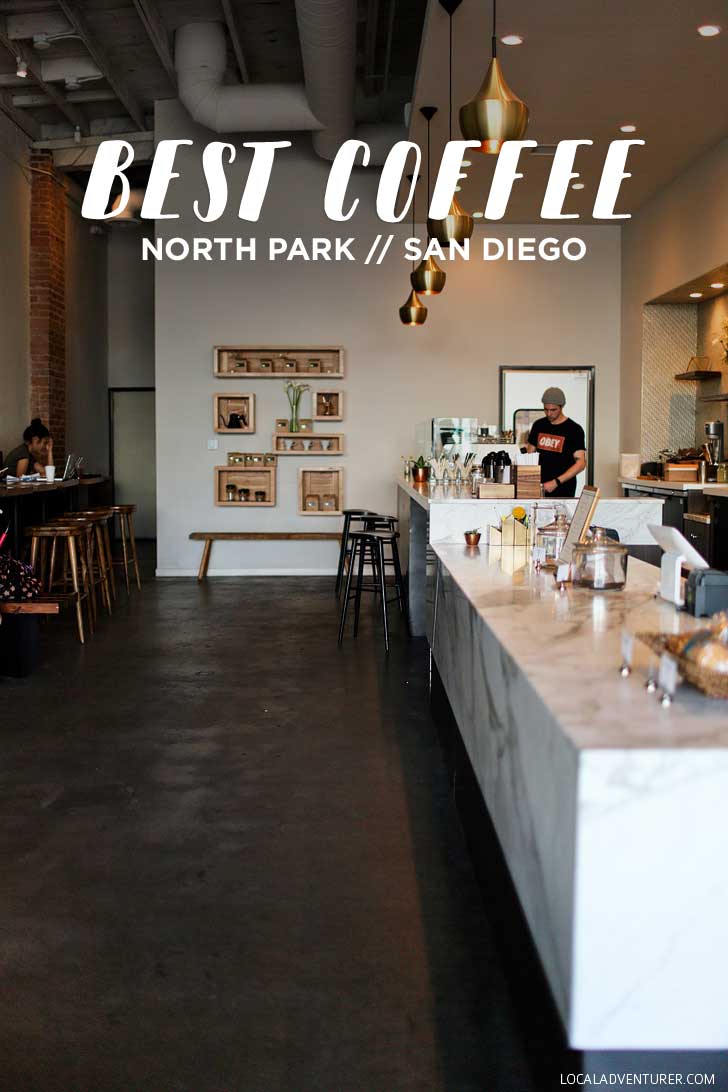 Have you been to North Park? What types of neighborhoods do you like to explore when you visit a new city?
Last Updated: April 11, 2016