Just because you don't have a lot of vacation days doesn't mean you can't travel. Everyone has 52 weekends to explore to your heart's content.
If you've ever lived in LA, you'll know that it's good to have an escape from the city every once in a while. A weekend getaway can do just the trick. We're super excited to be teaming up with Expedia.com to list out the best places for a weekend getaway from LA.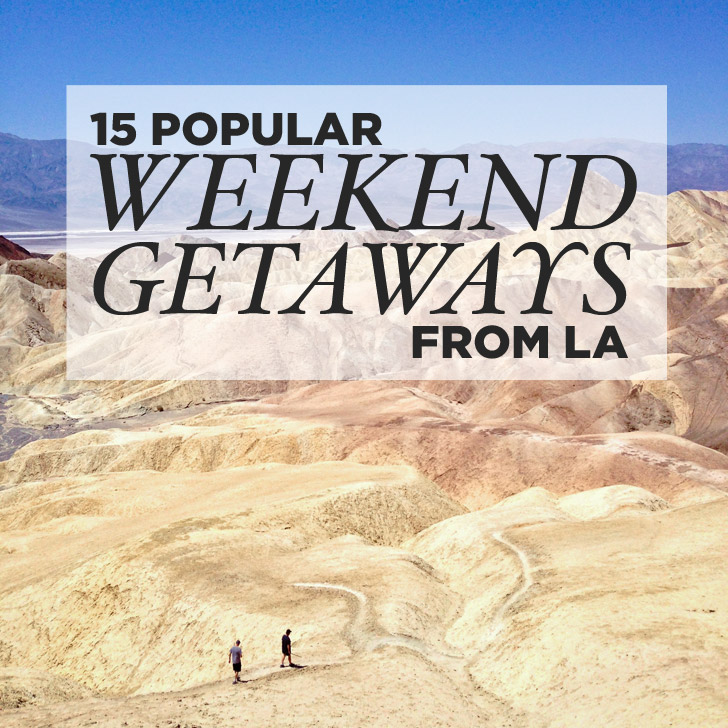 15 Best Weekend Trips from Los Angeles You Should Take Now:
1. Hearst Castle
Travel Time: 4 hours
Hearst Castle is a National and California Historical Landmark. The photo below shows the Gothic Study on the third floor of "Casa Grande."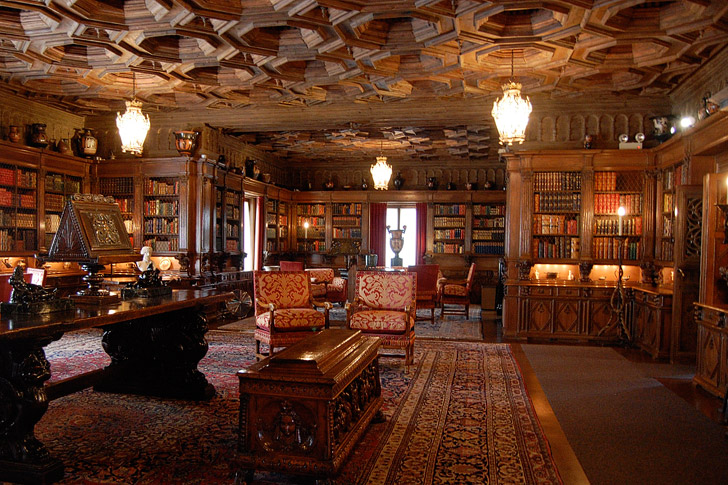 Travel Time: 4.5 hours
Yosemite has so much to offer. I always feel at peace when I visit. We've even talked about moving here for a year. You can hike, camp, rock climb, spend time in the valley, explore the less crowded backcountry.
Travel Time: 4.5 hours
Despite its name, Death Valley offers so much beautiful scenery. Avoid going in the summer because of the heat, but experience the extremes any other time of the year.
4. Mammoth Lakes
Travel Time: 4.5 – 5 hours
Mountains, lakes, and valleys make this a popular getaway. The summer offers plenty of activities and you can visit in the winter for skiing and snowboarding.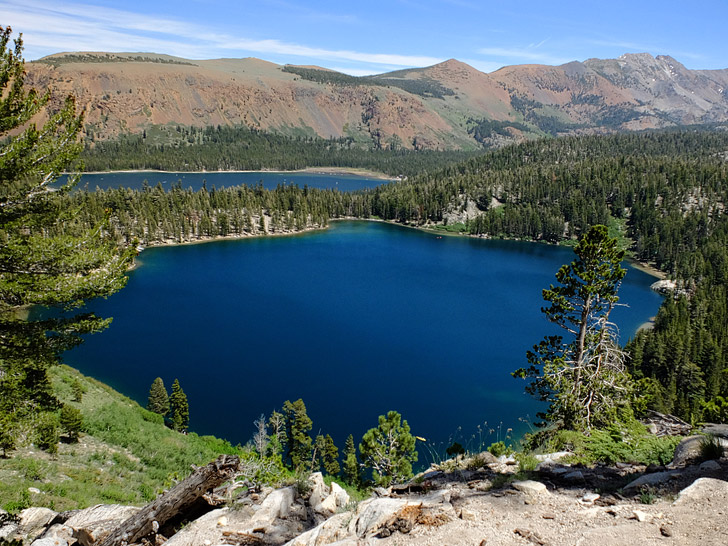 Travel Time: 5 hours
This lake offers a nice weekend away that feels like visiting another planet. Learn more about the tufa towers here.
Travel Time: 5 hours
Carmel Valley is one of the best wine growing regions in California that doesn't get as crowded as Napa Valley. Besides wine tasting, there are tons of trails for hiking, biking, or horseback riding.
7. Santa Cruz
Travel Time: 5 – 5.5 hours
Beaches, surfing, and hiking in Redwood forests are just a few of the things you can do in Santa Cruz. They have events year round and a beautiful beachside amusement park.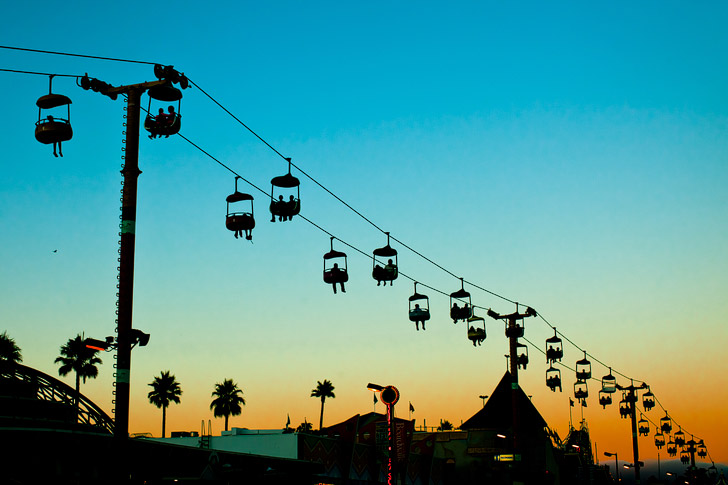 Travel Time: 5 – 5 1/2 hours)
Monterey offers a lot to do! It's one of the best spots in the US to do whale watching. You can also get outdoorsy and kayak, scuba dive, and surf, or relax on the beach, golf, shop, or eat. Last time we were there, we kayaked and explored their world-renowned aquarium!
9. Carmel by the Sea
Travel Time: 5 – 5.5 hours
This quaint town has a lot of charm. You feel like you're far away from everything, but in reality, you're just a short drive from Monterey, Pebble Beach, Big Sur, or Pacific Grove. We stayed at the Hofsas House Hotel.
Travel Time: 5.5 – 6 hours
Big Sur is one of our favorite places on earth. Something about the cliffs and water is so magical and calming. You can camp or rent a place in one of the high-end lodges there. Pfeiffer Beach and McWay Falls are spots you can't miss, but if you need more ideas, check out our Big Sur Guide. Drive one of the most scenic roads in America, and if you want to extend your road trip, go up or down the entire California Coast. There's plenty to do and see on the coast.
Travel Time: 5.5 – 6 hours
I've always had a soft spot for San Francisco, which has me coming back year after year. There is plenty to do whether you're into food, the outdoors, or sightseeing. One of my favorite stops halfway from LA to SF on the 5 is Harris Ranch. You can get some delicious steaks and pecan drop cookies.
12. Napa Valley
Travel Time: 6 hours
Any wine lover needs to visit Napa Valley at least once. Take a weekend and enjoy all the different wineries and delicious food. We put together a list of our favorite 5 Napa wineries you should visit. If you love food, you can try your luck with getting reservations at Chef Keller's French Laundry. It's been my favorite dining experience so far.
13. Sonoma Valley
Travel Time: 6 hours
Sonoma Valley is typically a bit less crowded than Napa Valley but still offers amazing wine. The town also has a rich history that you can learn about on tours.
14. Zion National Park
Travel Time: 6 – 6.5 hours
Zion National Park packs a lot of punch in a small area. Go backpacking in the backcountry or stay at a hotel and enjoy it at a more leisurely pace. To get you started, here are 15 best hikes in the park.
15. Phoenix, Arizona
Travel Time: 6 – 6.5 hours
Phoenix has beautiful weather and year-round activities. It's one of the fastest growing cities in the nation and if you're a golfer, don't forget to book a tee time!
If you haven't already, also check out our list of 15 Popular Day Trips from LA
What weekend getaways have you taken from Los Angeles? Which of these are on your list to visit?
Thank you Expedia,com for partnering with us on this post. All opinions and text are our own.
Thank you for supporting the brands that make Local Adventurer possible.
Photo credit (creative commons): 1. Filosoph 4. Dustin Blakey 7. Thomas Hawk 13. Chris DeRham 15. Asten