We took a much-needed break from city life in NYC and headed out to camp in Big Bear. We love NYC, but sometimes you just need a break from the hustle and bustle, and our favorite way to do that is getting outdoors.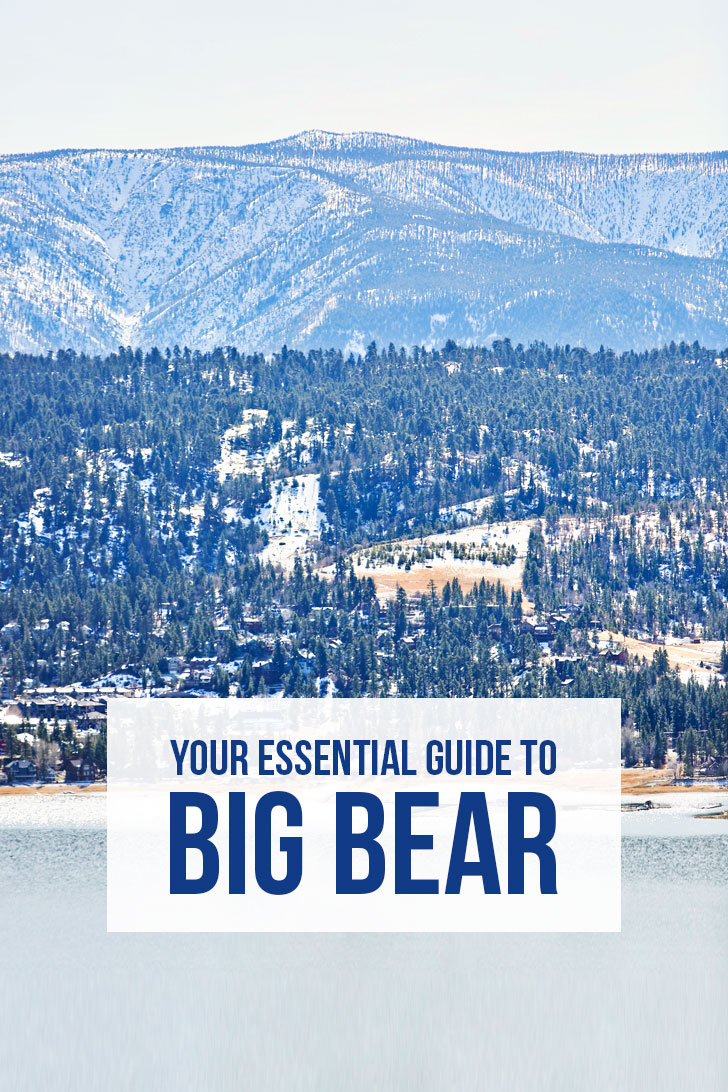 A big thank you to Toyota for sponsoring this post. All opinions are always our own. This post may contain affiliate links, where we receive a small commission on sales of the products that are linked at no additional cost to you. All opinions are always our own. Read our full disclosure for more info. Thank you for supporting the brands that make Local Adventurer possible.
Last Updated: January 16, 2021
7 Popular Things to do in Big Bear Lake California
Although we lived in SoCal for two years, Big Bear was one of those places we never made it out to, so we were excited to explore the area for the first time. We flew into LA, met up with our friends, and piled everything into the back of our Rav4 Adventure Grade from Toyota and hit the road. It was a short trip, but we were so happy to take in the fresh air.
1. Big Bear Discovery Center
We always try to start any trip to a Park or Forest at the info or visitor center. We do plenty of research before a visit, but rangers are the local experts and always know more about the area. Get advice on what to do, find out about the current road and trail conditions, and learn how to avoid and deal with grizzly bears. They even host concerts and shows throughout the year.
There are only two Alpine zoos in the US and one of them is right next to Bear Mountain Ski Resort. At Big Bear Alpine Zoo, you can see black bears, bald eagles, arctic foxes, and a snow leopard. Most of the animals are native to the area.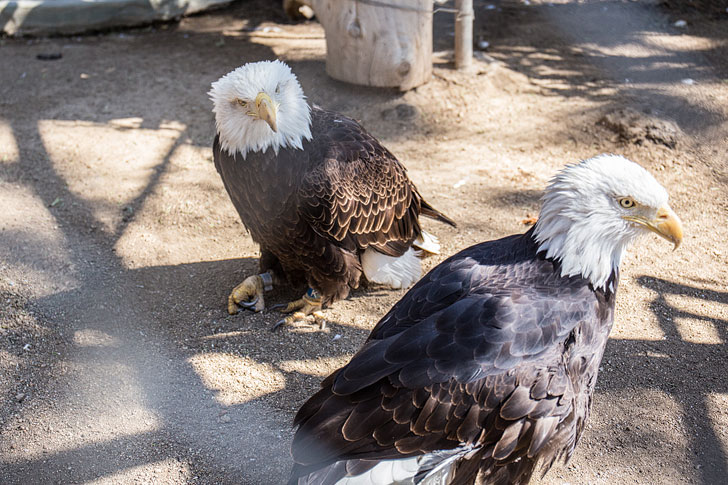 Although it's only during the winter, Big Bear is a popular ski spot for Southern California residents. It has the only superpipe in SoCal and has options for all levels. Snow Summit is family-oriented and a great place for beginners and Bear Mountain is popular amongst snowboarders.
You can hike or mountain bike through the San Bernadino Mountains. No matter what fitness level you are, there are tons of options for you to choose from. Castle Rock hike is one of the most popular trails because of the amazing panoramic views and easy to get to. The trailhead starts at Boulder Bay. Next, check out Pine Knot Trail and Bertha Peak Trail. If you're a mountain biker, check out Skyline Ridge. Snow Summit also turns into downhill mountain biking trails in the summer.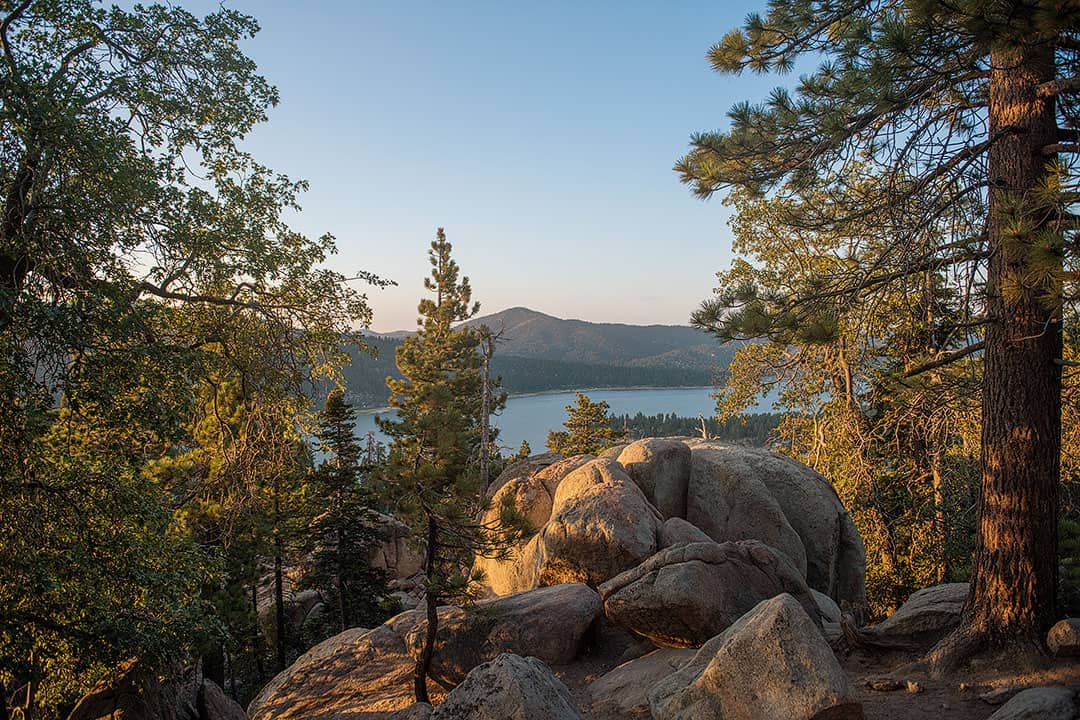 5. Get On/In Big Bear Lake
Big Bear Lake has a lot of water activities. Hop on a kayak, jet ski, or boat to get out on the water. If you're looking for something more relaxing, try your hand at fishing. You can catch trout, bass, and catfish.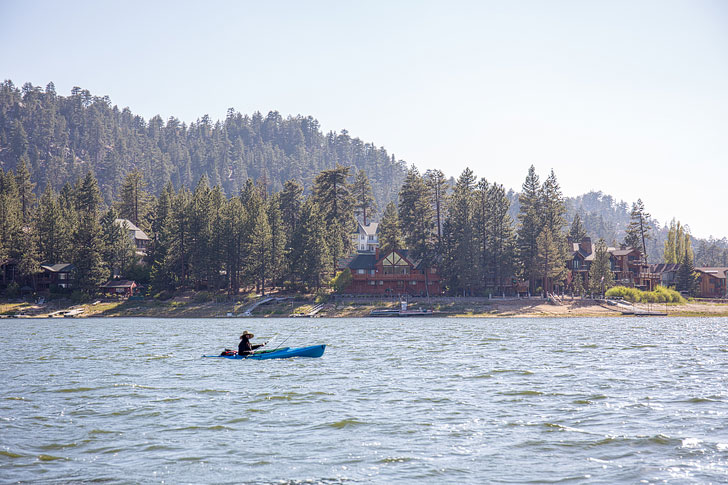 6. Picnic at Boulder Bay Park
This is one of the most popular spots in Big Bear. The massive boulders are perfectly backdropped by the lake. There are picnic tables, and plenty of space to stretch your legs. You can also bring a picnic blanket with you.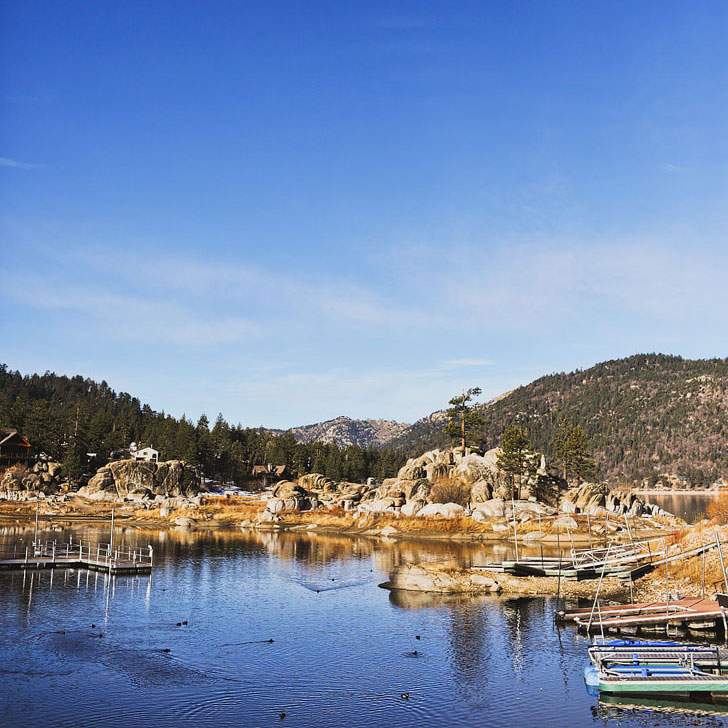 7. Drive Through the Back Country
There is an extensive network of dirt roads that take you to different trails and campsites. We drove along the Holcomb Valley Scenic Drive and were excited to look for beautiful photography spots. If you visit in the winter, be sure to check road conditions. Most of the time they won't even let you up there without a vehicle with 4WD and snow chains.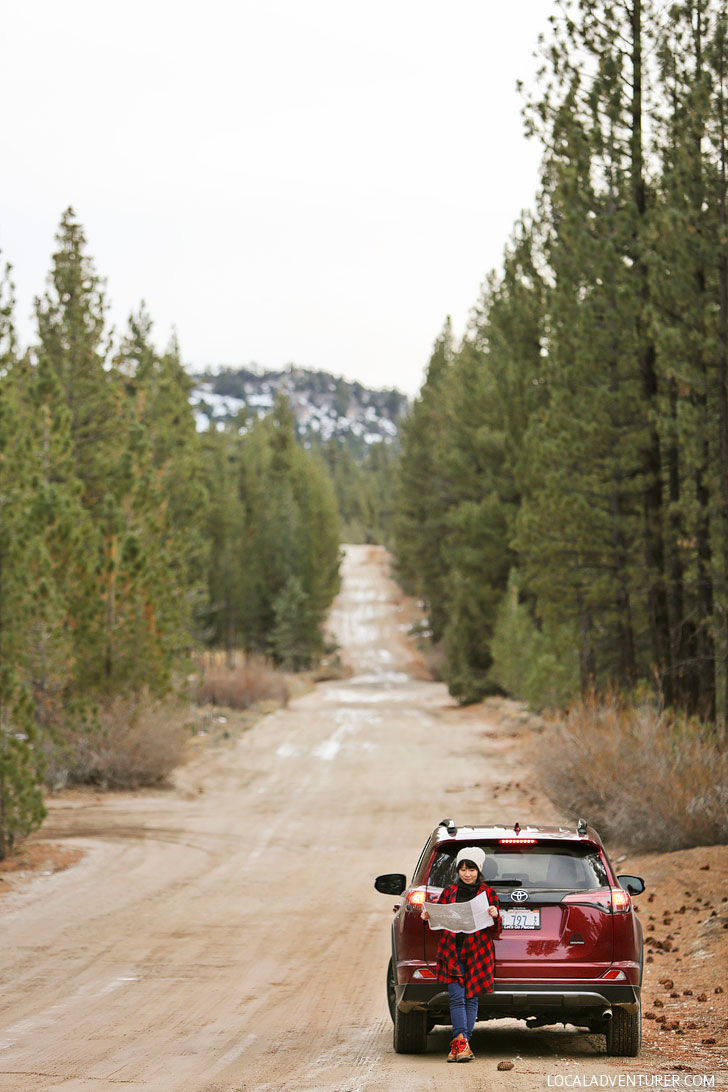 Since we were only there for two days, we didn't get a chance to check out all the photo spots on our list, but we're also sharing our list of places we wanted to check out. Let us know if there are spots we need to add!
Boulder Bay Park – great rock formations
Holcomb Valley Campground Area – short hikes take you to mountain pinnacles, boulders, and remains of the Gold Rush
Holcomb Valley Scenic Drive – dirt roads with a bunch of different options
Snow Summit Chair Lift – for views above the lake
Moon Ridge Road – drive up to the top for a view from above
Alpine Pedal Path – paved path for walking and biking
Castle Rock Trail – great for panoramic views
Pine Knot Trail – moderate hike with beautiful views of the mountains
Cougar Crest Trail – intermediate to advanced hike with great views
Stanfield Marsh Boardwalk & Wildlife Preserve – boardwalk right above the water
Stanfield Cutoff / East End of the Lake – great for sunset
Morton Peak Fire Lookout
Butler Peak Lookout
Strawberry Peak Fire Lookout
Fawn Park – odd and quirky spot with lots of statues, dolls, and mannequins
Keller Peak Fire Lookout
Prospect Park
Bald Eagle Celebrations (Jan/Feb)
USASA Halfpipe (Mar)
Fishing Season and Farmer's Market Opens (Apr)
1st Annual PubFest (May)
Summer Wine Walk (Jun)
Big Bear Lake PaddleFest (June)
Music in the Mountains Concert Series (Jun-Sept)
July 4th Party at the Summit (July)
Big Bear Cycling Week (July)
Tour de Big Bear (Aug)
Big Bear Lake Fall Troutfest (Sept)
Oktoberfest (Sept/Oct)
Big Bear Lake Comedy Festival (Nov)
Christmas in the Village (Dec)
Map of Things to do in Big Bear
Essential Tips for First Time Visitors
During peak winter (3rd week of Dec to 3rd week of Feb) and summer (July 1 to Labor Day) seasons, make sure to book accommodations ahead of time.
From LA, the most direct route is Highway 330. This is an extremely curvy and mountainous road. If you get carsick easily, you may want to sit in the front seat or take some Dramamine beforehand.
You can avoid the mountainous roads by driving up I-15 to Victorville, then coming down CA-18. This will add roughly 30 miles to the drive.
Give yourself plenty of time to drive. Mountainous and curvy roads always take longer, and if there is snow on the ground, you'll need even more time.
If cars are piling up behind you, use the pullouts to let them by.
Big Bear is at 7000′ altitude and has 320+ days of sunshine each year.
Summer temperatures have an average high of 77 and low of 45. Winter has an average high in the mid-40s and lows in mid-20s.
If you visit in the winter, check road conditions. Many back roads require high clearance, 4WD, and snow chains.
If it's your first time using snow chains, practice putting them before leaving. You don't want to have to figure it out when you need it, and some snow chains are surprisingly hard to put on than others.
Bring layer.! It can get warm during the day but cold at night. It also gets colder at higher elevations.
Visit easily accessible spots early in the morning to avoid crowds.
Have you been to Big Bear? What else should we put on the list?
Did you enjoy this post? Pin it for later
SEE MORE FROM SOUTHERN CALIFORNIA
"Discovery consists not of seeking new lands but in seeing with new eyes" – M. Proust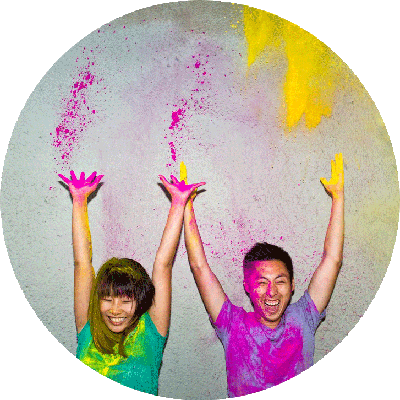 Esther and Jacob are the founders of Local Adventurer, which is one of the top 5 travel blogs in the US. They believe that adventure can be found both near and far and hope to inspire others to explore locally. They explore a new city in depth every year and currently base themselves in Las Vegas.