Road tripping up the Pacific Coast Highway? Here is everything you need to know.
The Highway 1 road trip is one of the most iconic and scenic drives in the world. For the past few years, we've mainly done day trips, driving down the Monterey Peninsula from the Bay Area. But it's been a dream of mine to come back and stay in Big Sur. We've been so spoiled by having our Airstream on our #EndlessCaravan, and it was so nice not only being able to do the scenic drive but also getting to glamp along Highway 1.
Coincidentally, we found out that one of our friends from Atlanta who we've known since high school happened to be driving through Big Sur on the same days. How crazy is that? We got to catch up while soaking in all the views. We hit up all the popular landmarks, but my favorite thing about this area is that you can pull off anywhere along the coast and the scenery is amazing!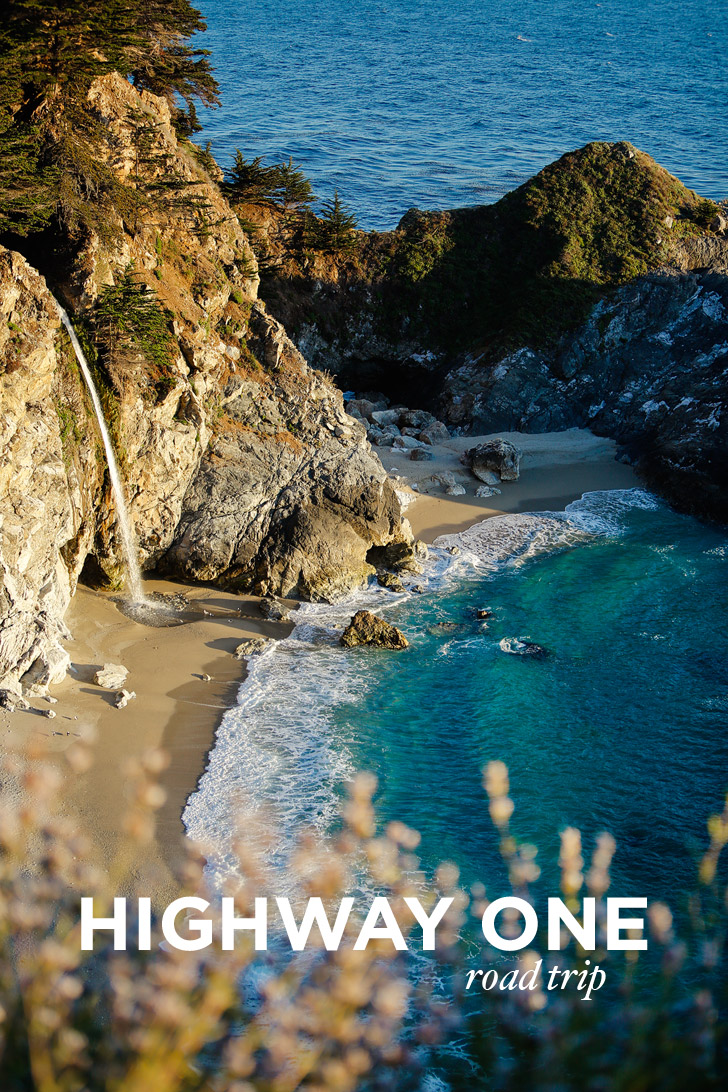 This post may contain affiliate links, where we receive a small commission on sales of the products that are linked at no additional cost to you. All opinions are always our own. Read our full disclosure for more info. Thank you for supporting the brands that make Local Adventurer possible.
Last Updated: November 3, 2023
Which Way Should I Drive?
The Pacific Coast Highway takes you along some of the best coastal scenery in the US. The full drive is around 9 hours and 461 miles. The best route is North to South from San Francisco to Los Angeles so that you can see the coast better, as opposed to driving on the inland side if you're going South to North. It also makes it easy to pull off in any of the vistas.
More: The Ultimate California Coast Road Trip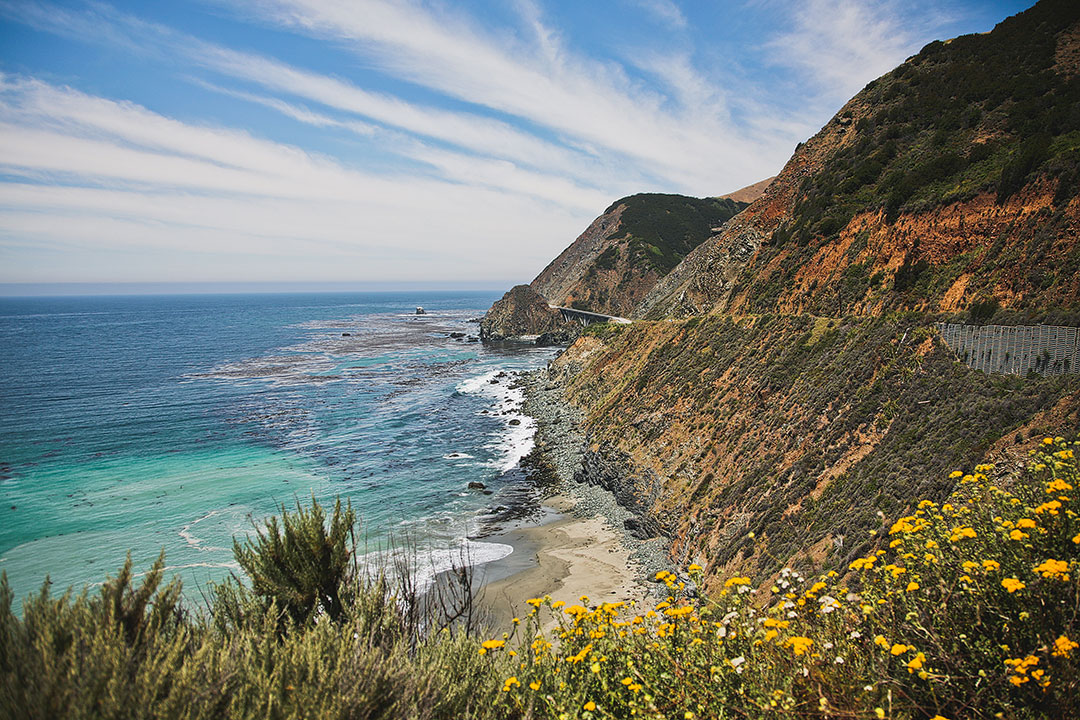 San Francisco to Big Sur
Distance: 145 Miles / 2 hr 55 min
I recommend spending a couple days exploring SF and the surrounding area. If you are, go ahead and drive up to Point Reyes Station as well. Otherwise, when you're ready to start your trip, you can head south.
Fisherman's Wharf / Pier 39 – tourist spot in SF with stores, restaurants, and sea lions
Golden Gate Bridge – can't visit SF without seeing the Golden Gate
Palace of Fine Arts – beautiful monumental structure and park that houses art exhibits as well
Muir Woods National Monument – walk among massive trees
Where to Stay: Find hotel deals in San Francisco
More: 101 Things to Do in San Francisco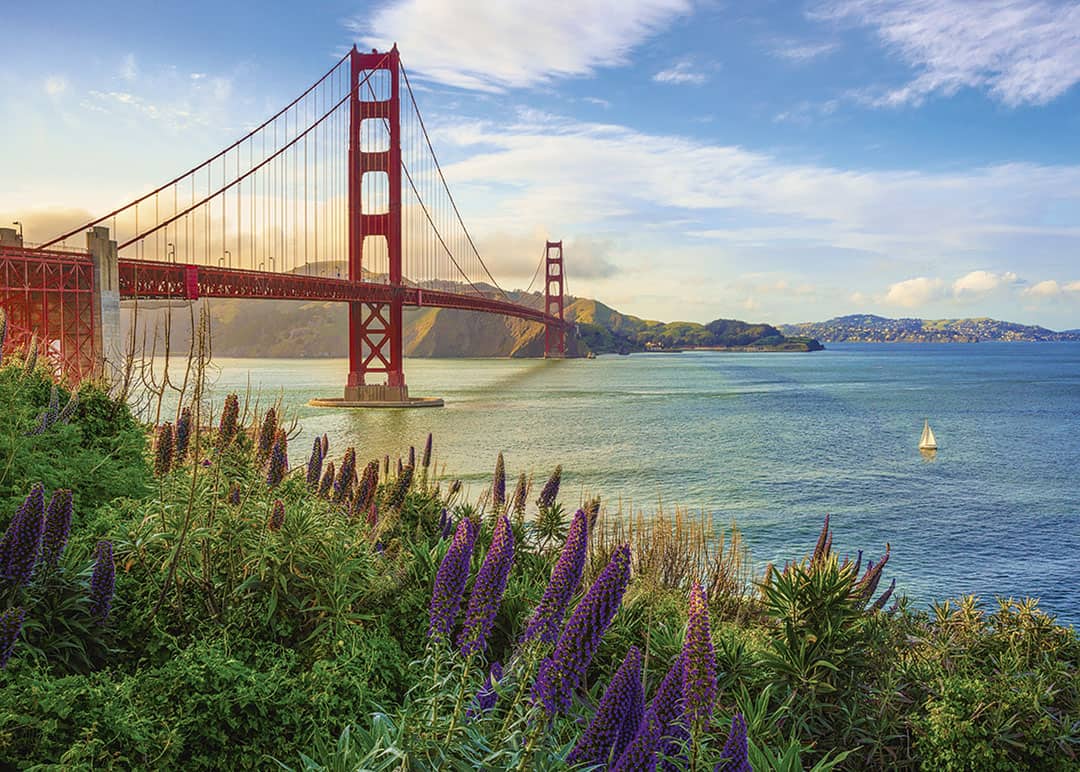 PACIFICA – MILE 16.4
Devil's Slide Trail – used to be the most dangerous portion of PCH, but is now a trail for hiking and biking
Pacifica State Beach – beautiful beach popular among surfers, plus you can eat at the most picturesque Taco Bell in the country – seriously!
Mori Point – 110-acre park located on a bluff giving you great views of the coastline
PESCADERO – MILE 47.4
Pigeon Point Lighthouse – built in 1871, it is the tallest lighthouse on the West Coast
Ano Nuevo State Reserve – home to tons of sea lions with a 3-mile trail that takes you close to them
DAVENPORT – MILE 67.6
Swanton Berry Farm – farm stand with fresh berry pies, strawberry shortcakes, and hot soup
Shark Fin Cove – cove with a giant rock shark fin formation
SANTA CRUZ – MILE 78.1
Seacliff State Beach – pier with a sunken ship at the end
Santa Cruz Beach Boardwalk – great for the family with lots of games and rides
Mystery Spot – if you like those weird and gimmicky touristy spots
Natural Bridges State Park – beautiful beach with natural bridges and also a hotspot to see monarch butterfly migrate
Seymour Marine Discovery Center – interactive marine science museum and aquarium
Carmel-by-the-Sea – cute town south of Monterey with lots of shops and wineries to check out
Monterey Bay Aquarium – one of our favorite aquariums located right on the ocean
17-Mile Drive – iconic drive with the famous lone cypress tree
Kayak Monterey Bay – experience Monterey from the water
Where to Stay: Find hotel deals in Big Sur
More: 15 Amazing Things to Do in Monterey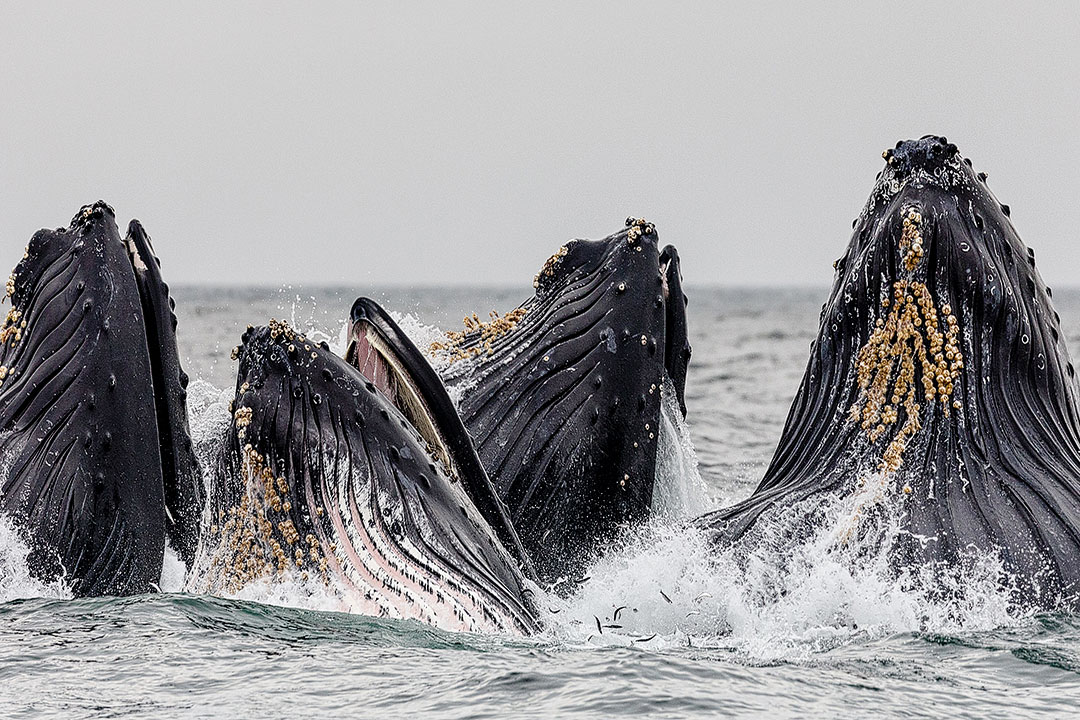 Big Sur to San Luis Obispo (SLO)
Distance: 110 Miles / 2 hr 25 min
Our favorite place along the California coast (and top 10 in the United States). We could spend an entire week enjoying the views here, but here are a few highlights.
More: 11 Things You Can't Miss in Big Sur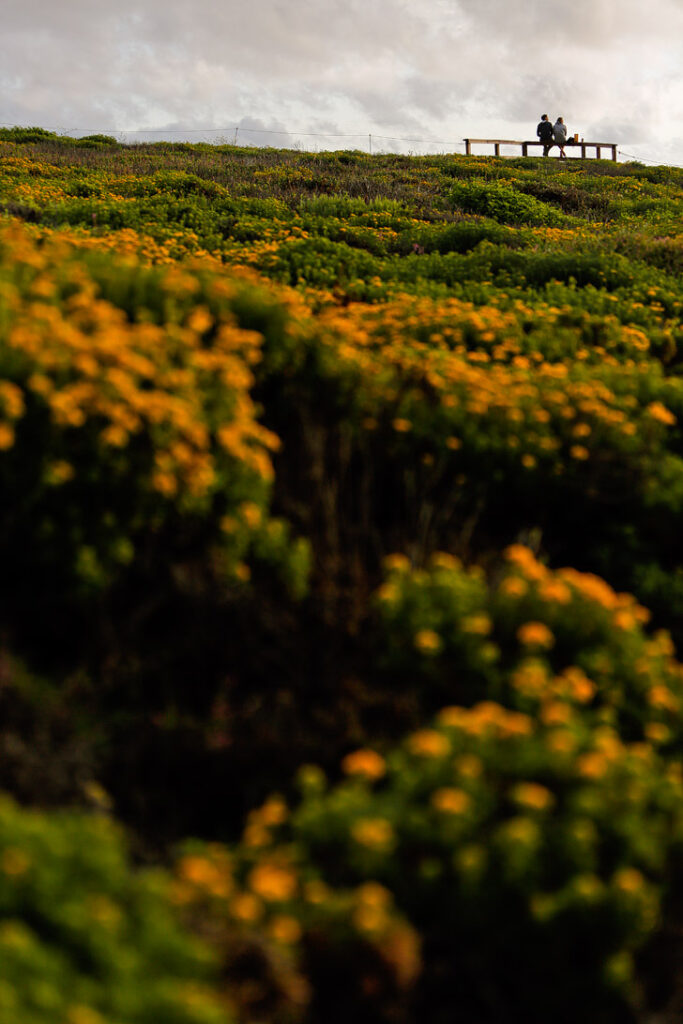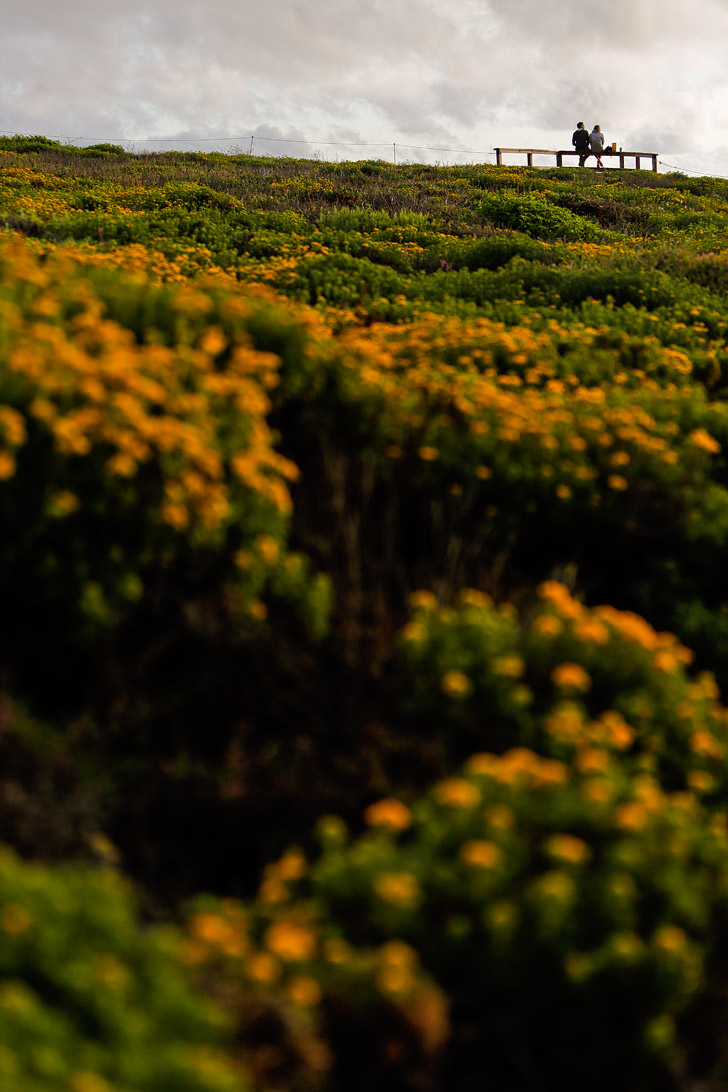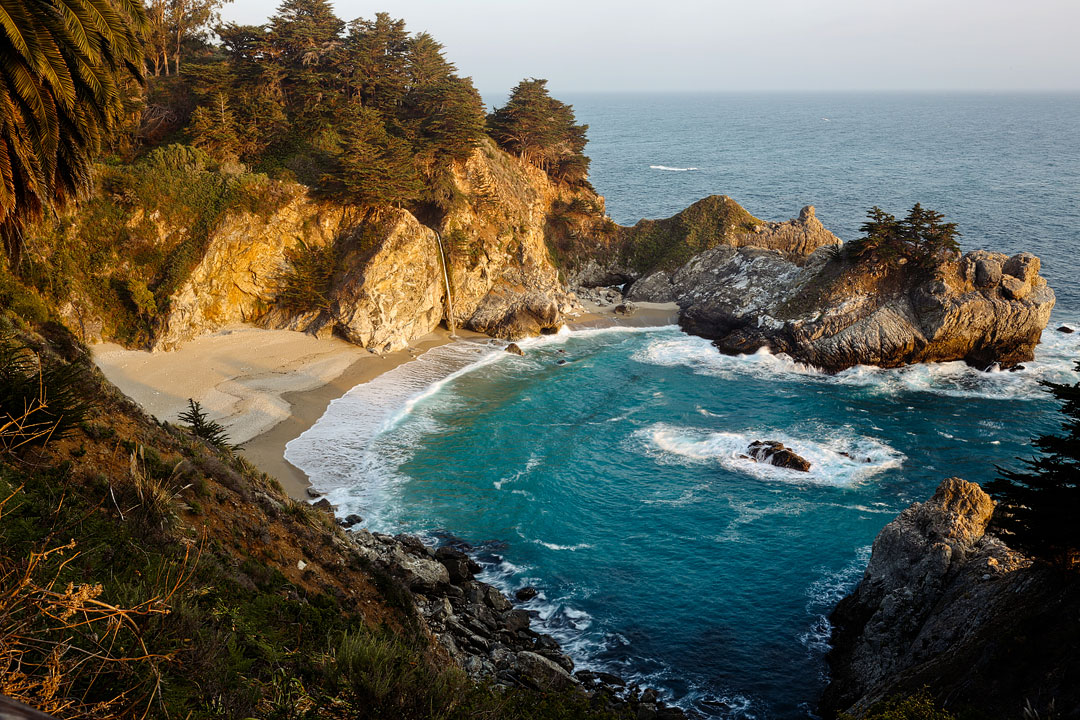 CAMBRIA – MILE 222
Harmony – just south of Cambria, the town of Harmony has a population of 18. Check out Harmony Glassword, Harmony Valley Creamery, and you can rent the entire town for your next event.
Moonstone Beach/Leffingwell Landing – serene spot with an overlook to Leffingwell Cove
Nitt Witt Ridge – crazy collection of art
Hearst Castle (San Simeon) – a spectacular estate overlooking San Simeon
SAN LUIS OBISPO – MILE 254
Bubblegum Alley – take photos in an alleyway covered in gum (pick up some gum at Rocket Fizz just around the corner).
Bishop Peak – hike to a beautiful view of the city and valley around
Avila Valley Barn – pick up some fresh fruits or snacks at their sweet shop, u-pick fruits during certain seasons, and stop by to see their farm animals.
Morro Rock – This is technically north of SLO in Morro Bay. Stop by to see this behemoth rock sitting in the cove.
Mission San Luis Obispo de Tolosa – founded in 1772, the stunning Mission has gardens with cacti, succulents, roses, and more.
Kynsi Winery – Edna Valley is full of wineries, and we enjoyed relaxing and doing a tasting flight at Kynsi.
Arroyo Grande – a small historic village with wild roosters and antique shops to explore. They also have a swinging bridge that is one of a kind in California.
Where to Eat:
Where to Stay: Search San Luis Obispo hotels and rentals.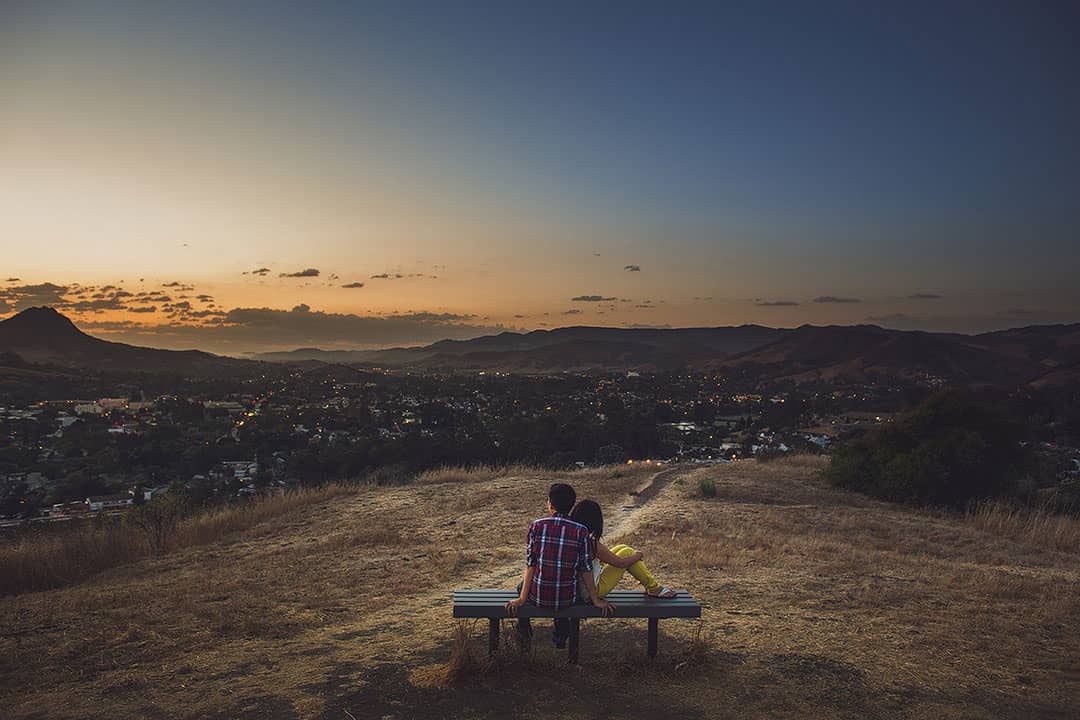 SLO to Los Angeles
Distance: 189 Miles / 3 hr 10 min
PISMO BEACH – MILE 267
Monarch Butterfly Grove – if you are visiting between late October and February, stop by to see the thousands of monarch butterflies that fill the Eucalyptus trees
Pismo Beach Pier – 1,200-foot pier great for watching surfers and kite surfers.
Pismo Beach Surf Shop – Eccentric surf shop that can outfit you for any beach activity.
Where to Eat:
Surfside Donuts – try the donut breakfast sandwich.
Splash Cafe – one of the oldest Pismo Beach restaurants with delicious award-winning clam chowder.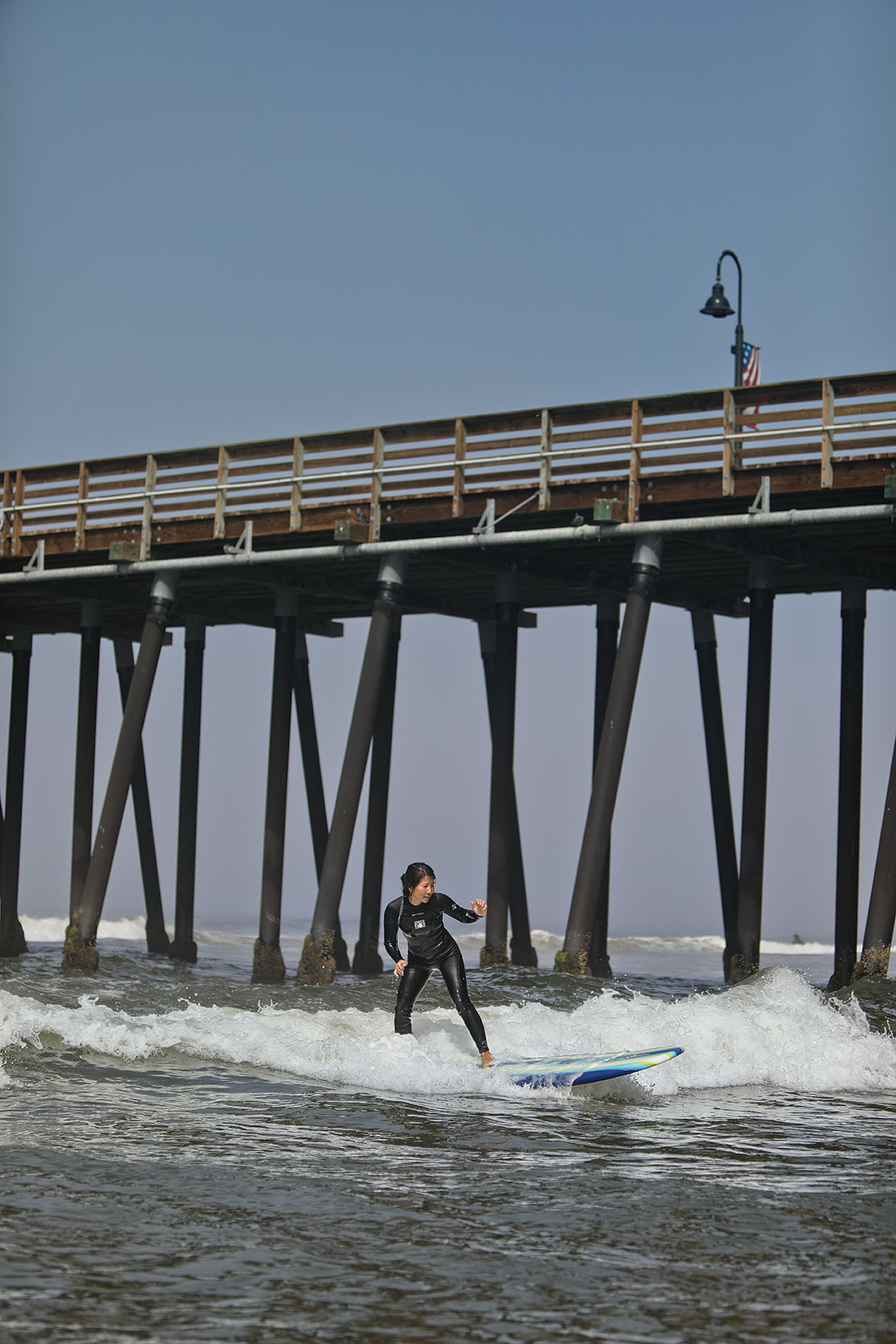 LOMPOC – MILE 313
La Purisima State Historical Park – the most completely restored Mission of California
Wine Ghetto – collection of 50 wineries
The Murals of Lompoc – check out the murals in downtown
SANTA BARBARA – MILE 366
Rincon Beach – a popular beach for surfing just south of Santa Barbara.
Shoreline Park – oceanside park atop a mesa.
State Street – historic area with shops and restaurants.
Santa Barbara Maritime Museum – fun, interactive museum with a permanent exhibit on surfing and maritime culture.
Sunset Sail with the Santa Barbara Sailing Center – perfect way to relax and enjoy the evening.
Where to Stay: Blue Sands Inn – cute property in a great location and features local art || Search all Santa Barbara hotels
POINT MUGU / OXNARD – MILE 415
Point Mugu State Park Hike – beautiful hike to great views of the surrounding hills and ocean
Channel Island Maritime Museum – a great collection of maritime paintings, models, and artifacts
Channel Islands Harbor – if you want to extend your trip, take a ferry over to Channel Islands National Park.
MALIBU – MILE 433
The Getty Villa – This is a beautiful museum focused on Greece and Rome.
El Matador State Beach – 3 small beaches surrounded by cliffs.
Zuma Beach – quiet beach that's popular with the locals.
Leo Carillo State Park – check out coastal caves, tidepools, or watch surfers and windsurfers.
Point Dume – climb to an amazing view
Where to Stay: Search LA hotels
More: The Ultimate LA Bucket List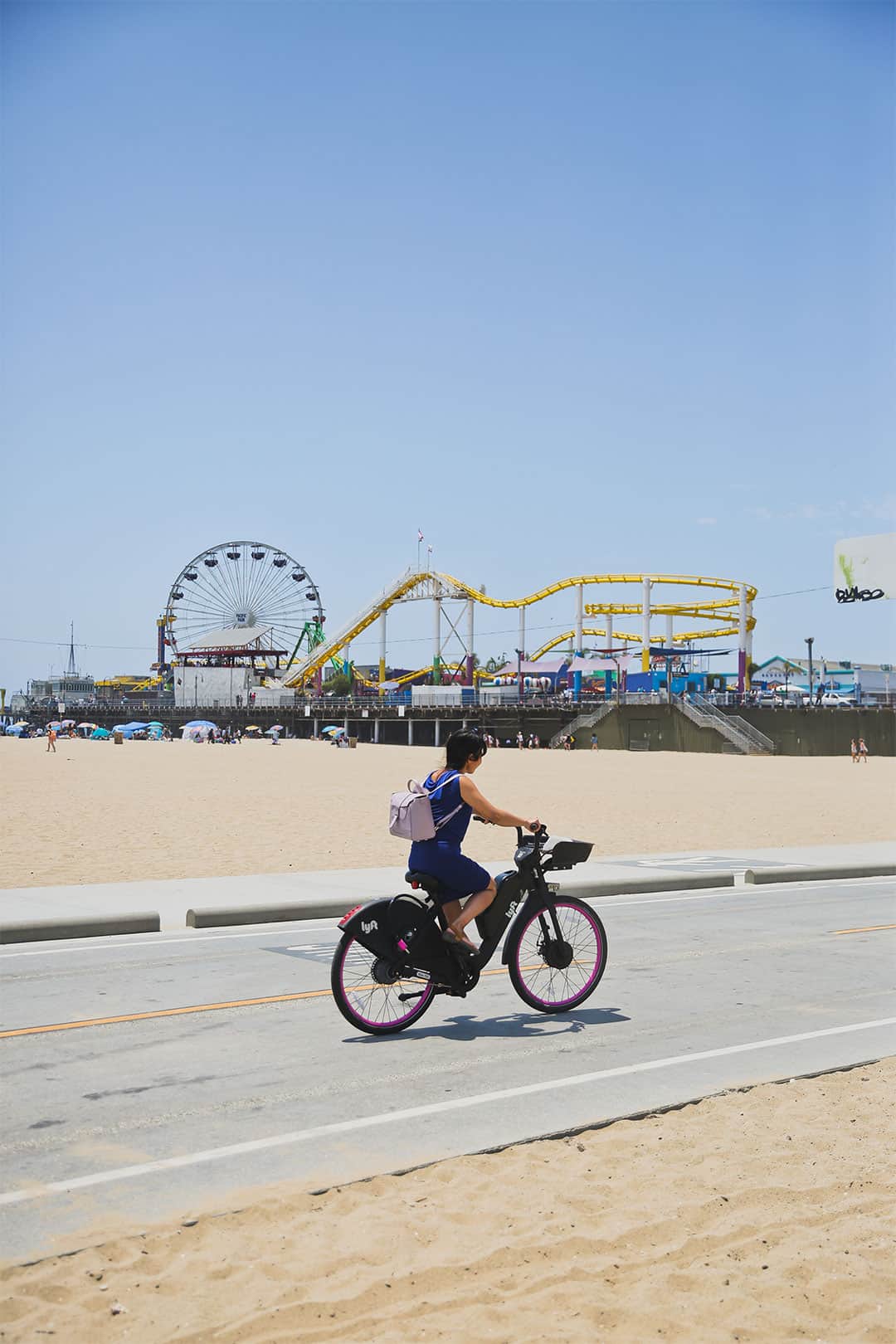 Essential Tips
Check Road Conditions: Heavy rains often times knock out road in the Big Sur area. Check current conditions before making plans so you don't get stuck.
When to Go: Spring and Fall will have the fewest crowds and great weather. If you go during the winter, SoCal will stay warm but will be colder as you go north. The popular spots will bring in tons of tourists in the summer.
Be Flexible: You never know what area you'll discover and love. Make a plan on how many days you want to spend on the road, but give yourself flexibility in case you want to spend more time in a specific area. If you have more time, we highly recommend staying more than a day in SF, Big Sur, SLO, Santa Barbara, and LA. Other spots you can more or less get the gist of the area in one day.
Clothes to Wear: Dress in layers. It can get windy on the coast and it also helps to have waterproof layers in case it rains.
Park Passes to Pick Up: Pick up a California Parks Pass and America the Beautiful Pass to save money on the parks. America the Beautiful Pass covers National Parks, BLM, National Forests, and National Wildlife Refuges.
Have you done the drive up the PCH? What are your favorite stops?
SEE More CITY Bucket Lists
⟡⟡⟡⟡⟡
"Discovery consists not of seeking new lands but in seeing with new eyes" – M. Proust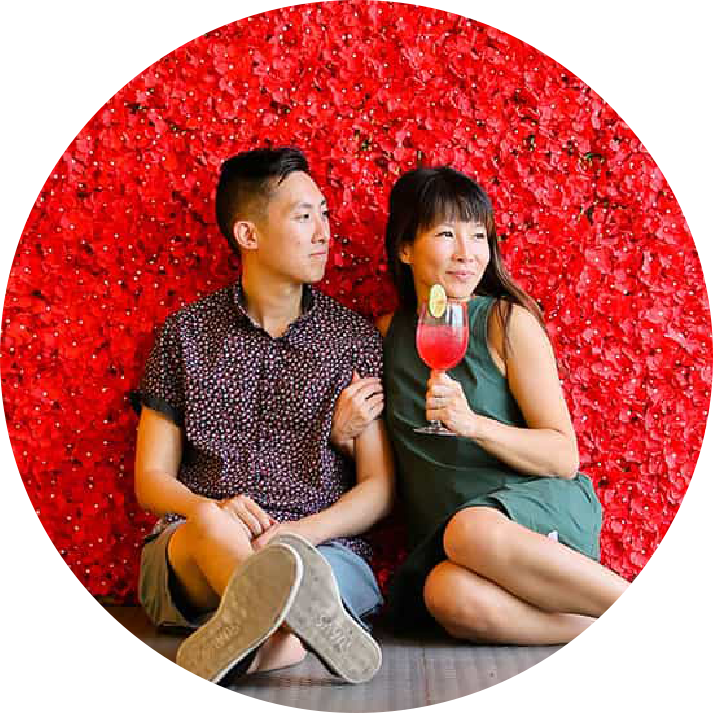 Esther + Jacob
Esther and Jacob are the founders of Local Adventurer, one of the top 5 travel blogs in the US. They believe that adventure can be found near and far and hope to inspire others to explore locally. They explore a new city in depth every year and currently base themselves in Las Vegas.
Follow on Instagram (E + J), YouTube, TikTok, and Pinterest.