Last month we visited the Monterey Bay Aquarium. Since this aquarium is right on the ocean, it gives you a unique experience that you don't get at most aquariums.
A big thank you to See Monterey for sponsoring this post. All opinions are always our own. This post may contain affiliate links, where we receive a small commission on sales of the products that are linked at no additional cost to you. All opinions are always our own. Read our full disclosure for more info. Thank you for supporting the brands that make Local Adventurer possible.
Last Updated: May 28, 2020
The Monterey Bay Aquarium California
We love the Monterey area of California. It's a great home base for exploring some of the most beautiful coastlines in the world. The Monterey Bay Aquarium is one of the most popular attractions in the area and definitely worth the visit.
The center piece of the aquarium is the Kelp Forest exhibit, where they were the first in the world to grow live California Giant Kelp. Bay water is used for all tanks, a surge machine provides the constant water motion the kelp requires, and the top of the tank is open to maximize its exposure to sunlight.
This was especially cool to see after our kayak tour of Monterey Bay with Adventures by the Sea.
You can go out onto their deck in hopes to catch some of the wildlife in their natural habitat, like sea otters and even whales at certain times of the year. We spotted otters in the distance!
If you prefer to get up close and personal with some aquatic life, head over to the touch pools where they can guide you on how to safely interact with the live creatures. It's a great way to learn more about the creatures and fun for kids and adults.
Their largest tank was introduced in 1996 and has housed some very special animals. Similar to the Georgia Aquarium in Altanta, it has a large single-paned window which really helps you feel like you're in the water with all the different creatures. Although they no longer have any more on exhibit, the Monterey Bay Aquarium successfully kept the first great white shark on exhibit. Since then, they've housed a few more but due to the nature of the great whites, they've had to release them back into the wild.
The Monterey Bay Aquarium is also home to Black-Footed Penguins. Before seeing them in the wild in South Africa, this was our first encounter with African penguins and they were super cut to watch. On top of that, all the birds are part of a Species Survival Plan for the endangered penguins.
As mentioned earlier, you can get glimpses of wild sea otters in the ocean, but if you're not lucky enough to spot them, head over to the sea otters exhibit. You can see them from the second floor swimming at the surface or head down tot he first floor to see them slide through the water. Otters are always fun to watch since they're so playful.
The Giant Pacific Octopus Exhibit
The giant Pacific Octopus are interesting creatures. This is the first time we've seen an octopus out in the open. You can see below that it starts to change colors when it attaches to the rocks to blend in. The one at the aquarium is about 6 ft across from tentacle to tentacle, but many full grown species grow up to 50 pounds. The record for the largest one was 30 ft across, weighing 600 pounds.
BONUS: Special Exhibits and Smaller Tanks
Besides these exhibits we highlighted, there are plenty of other smaller tanks that are fun to watch. They also have special exhibits that are typically only around for a shorter time.
On our visit they had a special jellies experience exhibit. Since I already spend most my time at aquariums photographing jellyfish, I'm posting all my jelly photos in Part 2 of the Monterey Bay Aquarium!
Essential Tips & Fun Facts
We spent 2 hours there, but if you want to go at a relaxed pace, we recommend at least 3 hours.
If you want to take photos, bring a camera and lens that can handle shooting in lower light without using flash. We shot everything with our Canon 5D Mark III and 35mm lens.
They house over 600 species of plants and animals
They were the first in world to grow live California Giant Kelp
It is one of the few aquariums to hold the ocean sunfish in captivity
Depending on how long you stay, there is a lot of metered street parking in the area that is a lot cheaper than parking in the deck. We parked on Wave Street near Irving Ave.
Want to learn more about the area? Download the free visitor's guide here (bottom of page).
What's your favorite part of the aquarium?
SEE MORE CITY BUCKET LISTS
"Discovery consists not of seeking new lands but in seeing with new eyes" – M. Proust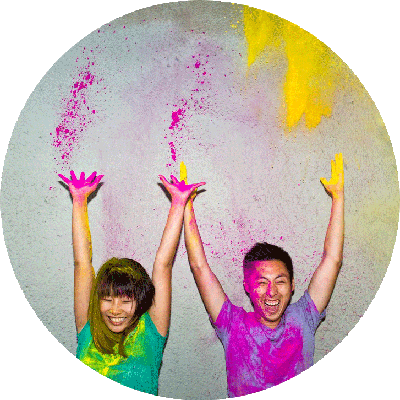 Esther and Jacob are the founders of Local Adventurer, which is one of the top 5 travel blogs in the US. They believe that adventure can be found both near and far and hope to inspire others to explore locally. They explore a new city in depth every year and currently base themselves in Las Vegas.