Big Sur is a magical place and quite possibly my most favorite spot in the US. From the first time I set eyes on Big Sur, I knew it was somewhere I would always want to come back to. On our way up to French Laundry, I convinced Jacob to make a stop at McWay Falls, one of the iconic landmarks of Big Sur. We spent the evening reading and waiting for the sunset.
We didn't do much exploring east of the highway, but on the westside you can find the remains of houses that were there in the 20s. The owners eventually donated the land naming the park Julia Pfeiffer Burns State Park. Can you imagine having a view like this from your house? Now that's my dream house!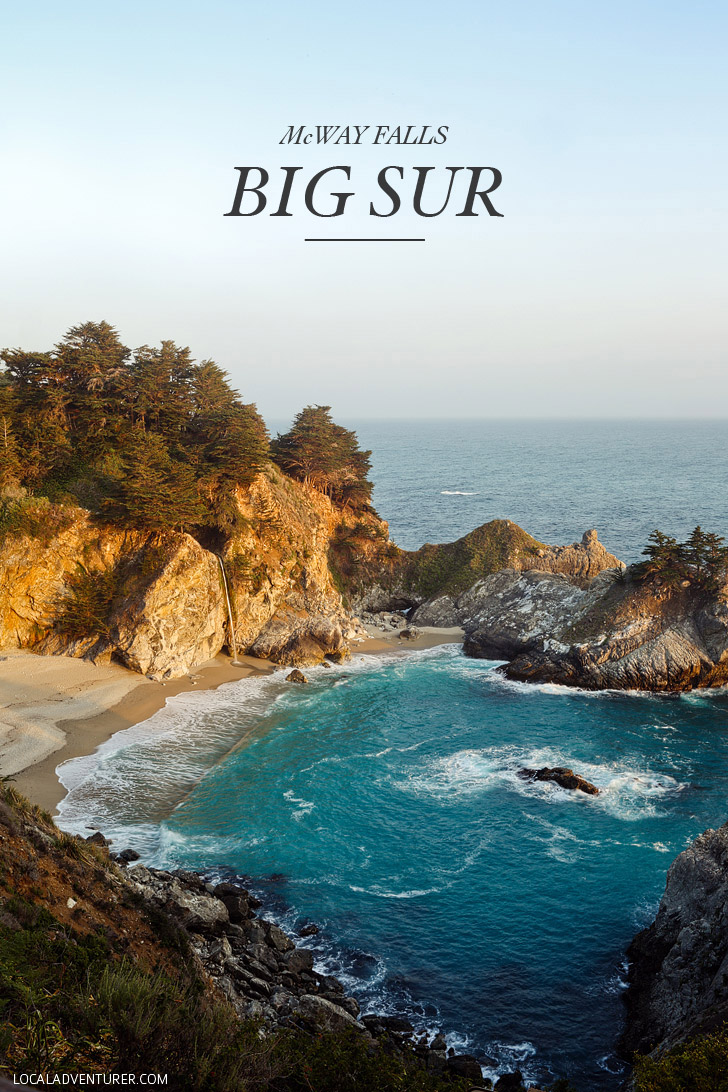 Pin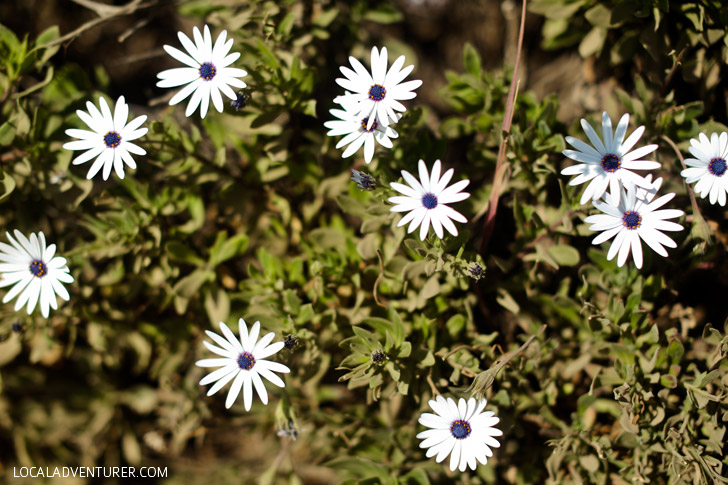 Pin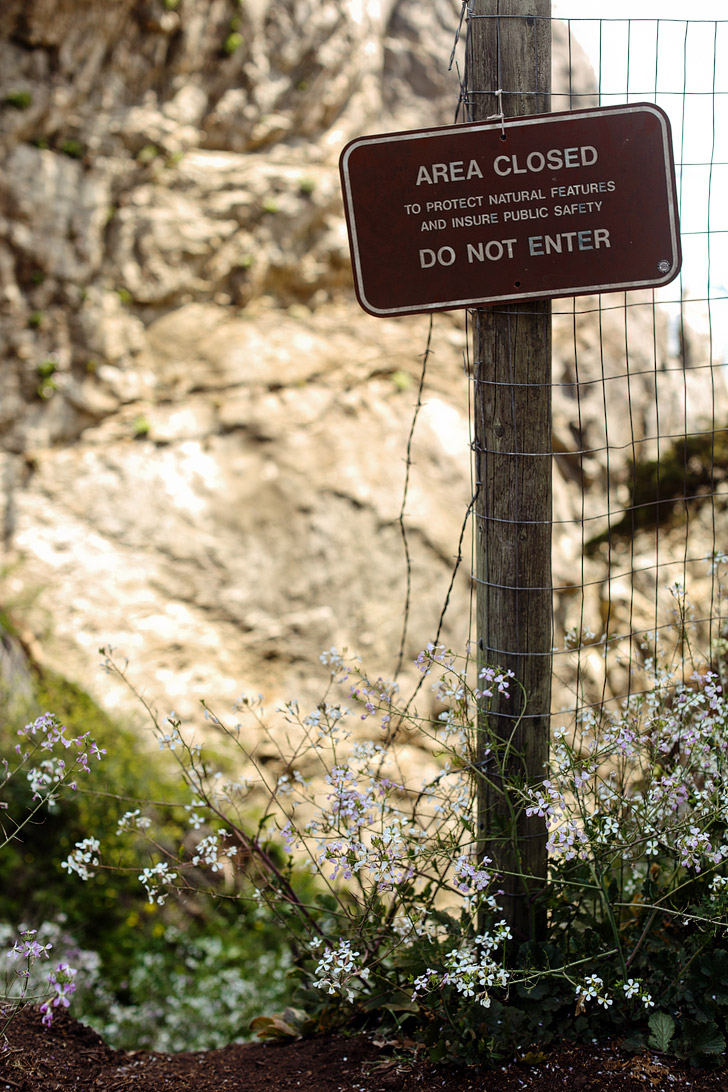 Pin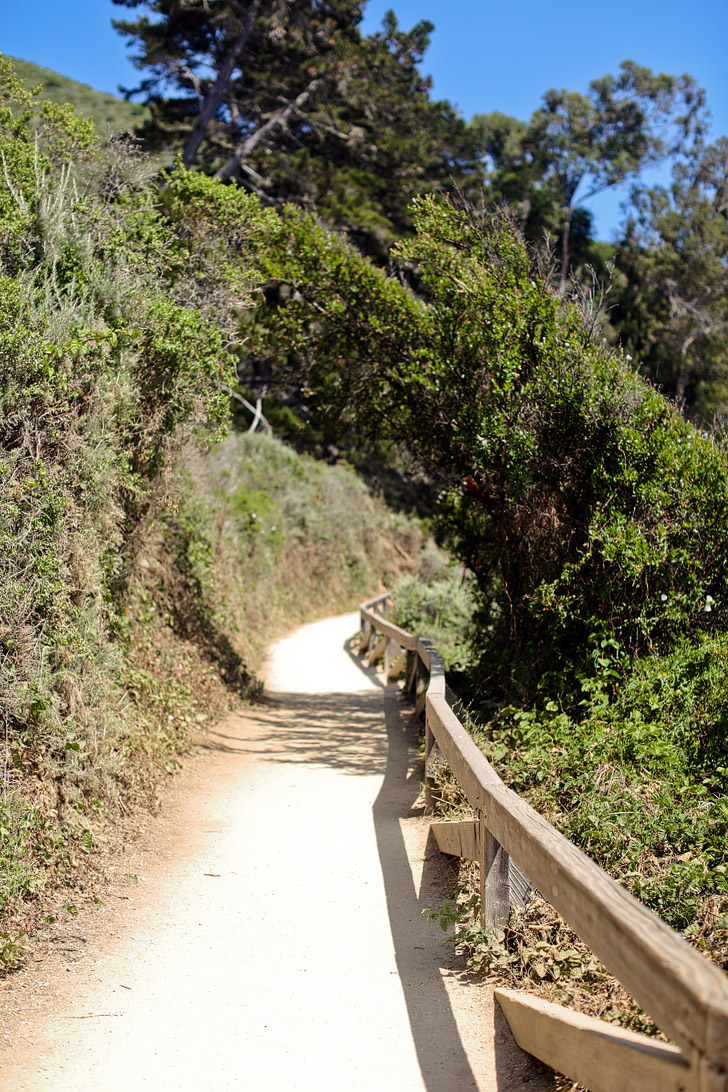 Pin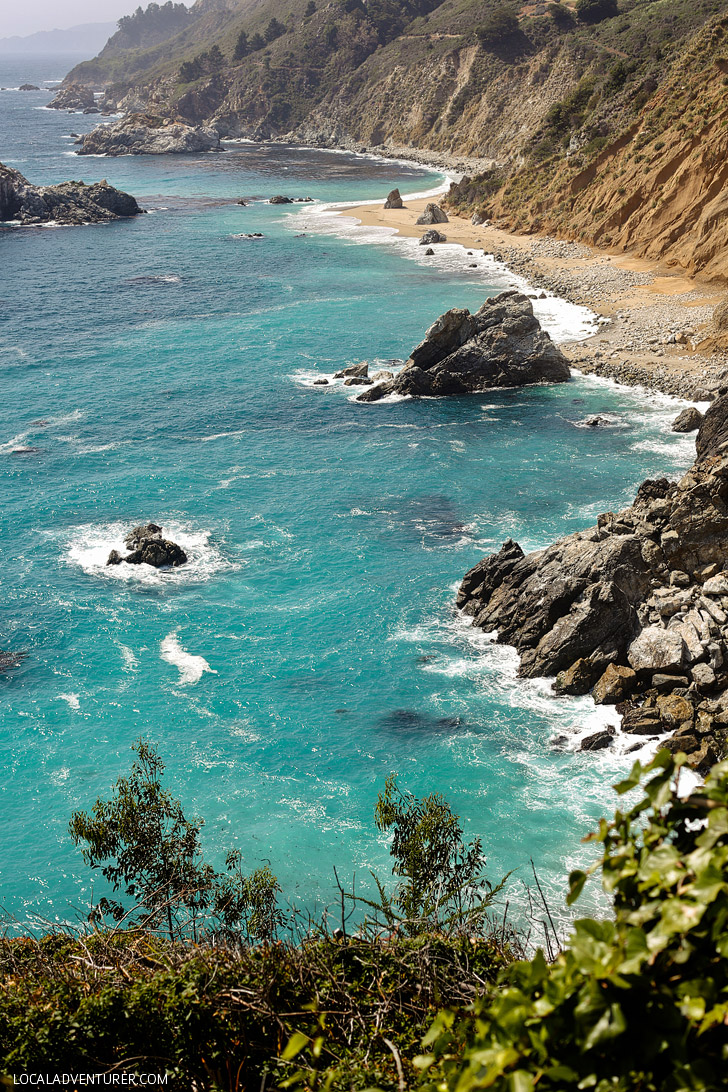 Pin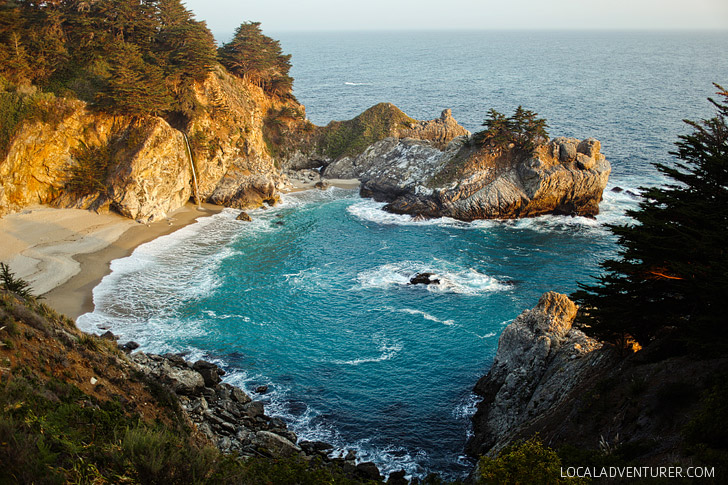 Pin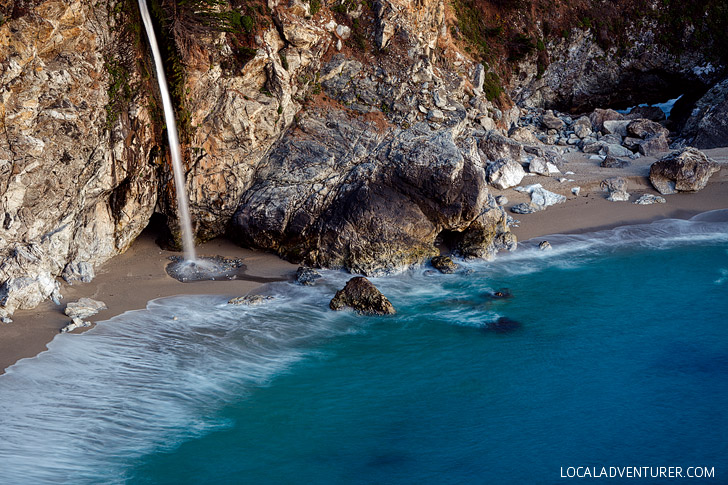 Pin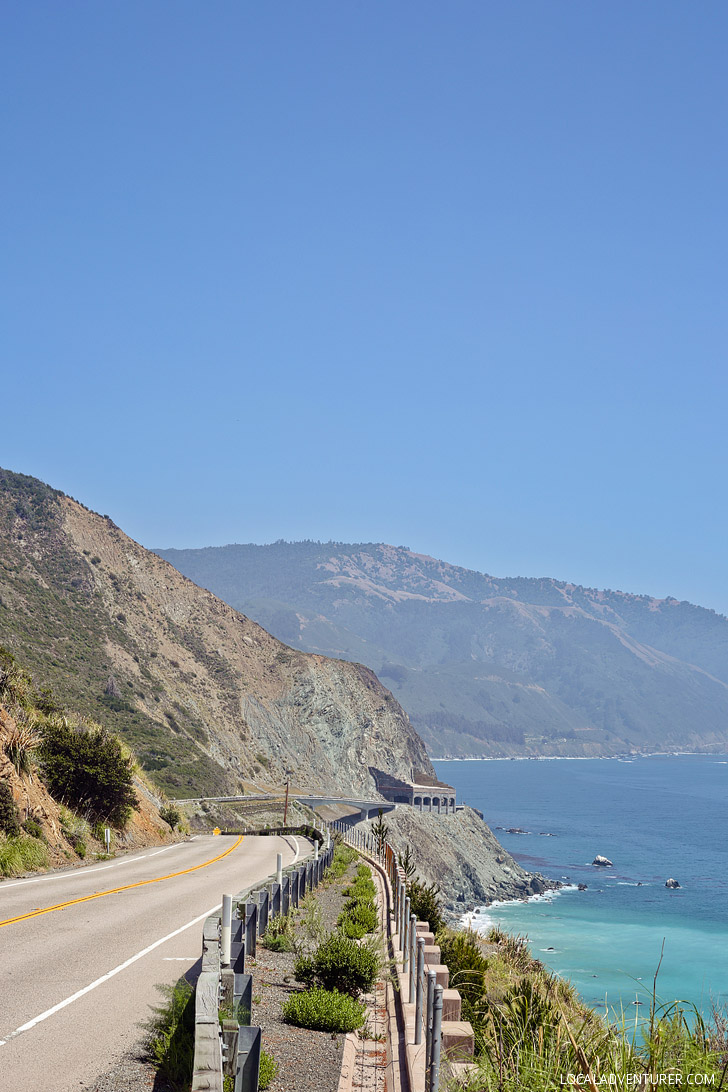 Pin
The 30 foot waterfall is unique in that it's one of only two tidefalls in the region (the other is Alamere Falls) – a waterfall that flows directly into the ocean. Originally it cascaded directly into the ocean at all times, but after a 1983 fire and 1985 landslides, the landscape was altered forming an inaccessible beach and the waterfall now meets the ocean only when the tide is in. You can tell that people have found their way down to the beach, and you can access it via boat, but they highly recommend not visiting the beach as the cliffs are unstable and to preserve the environment.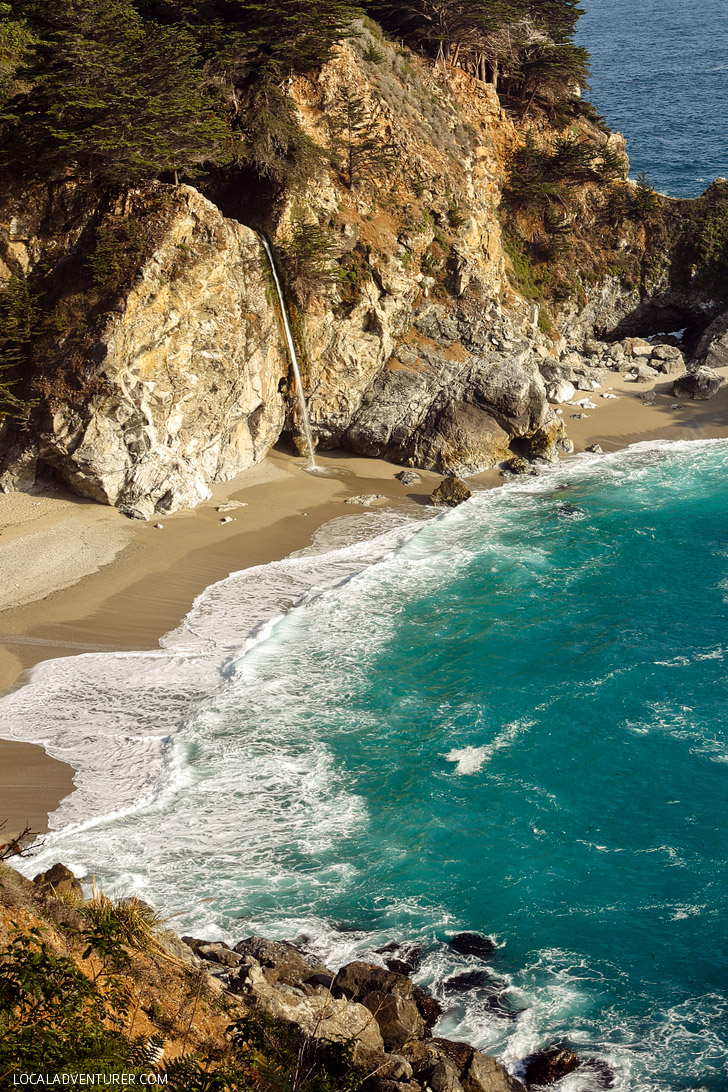 Pin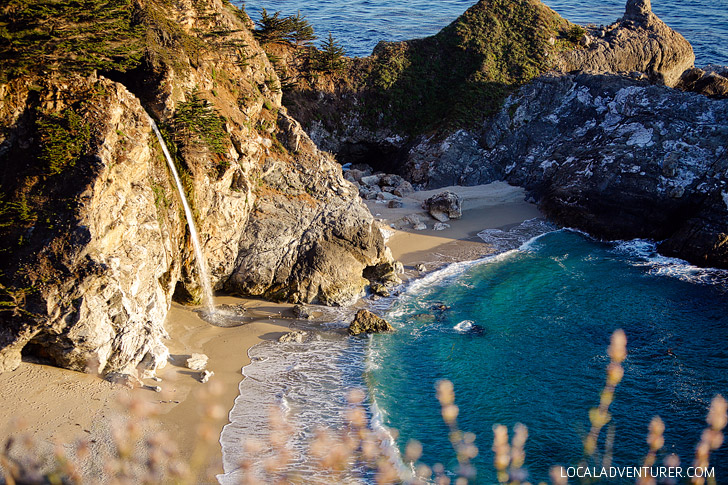 Pin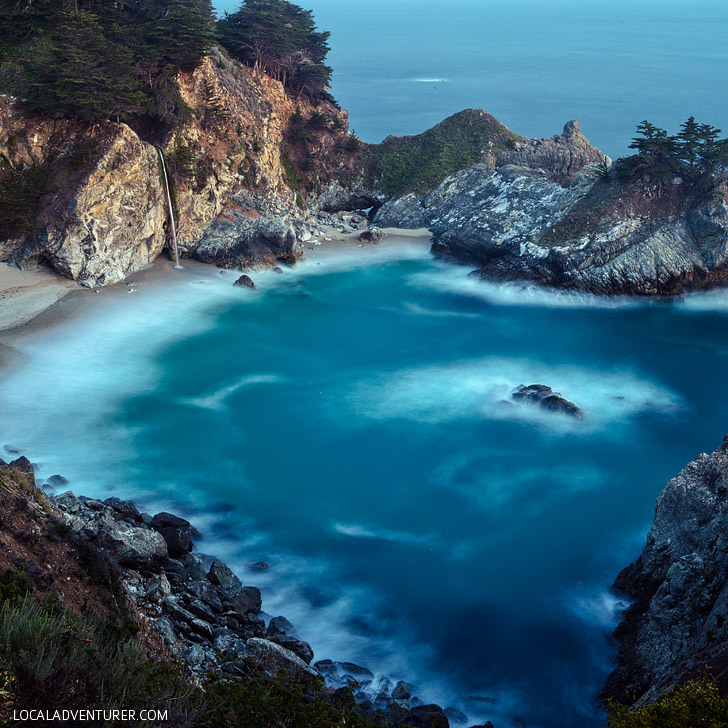 Pin
McWay Falls
Hwy 1 Big Sur CA 93920
831.667.2315
TIPS FOR VISITING MCWAY FALLS BIG SUR CALIFORNIA
Directions: On the PCH, it's across from the large signs for Julia Pfeiffer Burns State Park.
Parking: Park along the highway for free or pull into their parking lot, which is self paid.
Trails: East of the PCH you can find a short trail to Canyon Trail Falls and also the Pelton Wheel, which lies on McWay Creek. There are signs that tell you more about the history.
Camping: They have a few campsites right across from the viewpoint. Make reservations here.
Wear layers! It was warm in the afternoon but got chilly later on.
What's Nearby: Check out See Monterey for more information on the entire Monterey Peninsula.
Have you ever been to Big Sur? Where is your favorite place?