Pfeiffer State Beach is famously known as the purple sand beach in Big Sur California.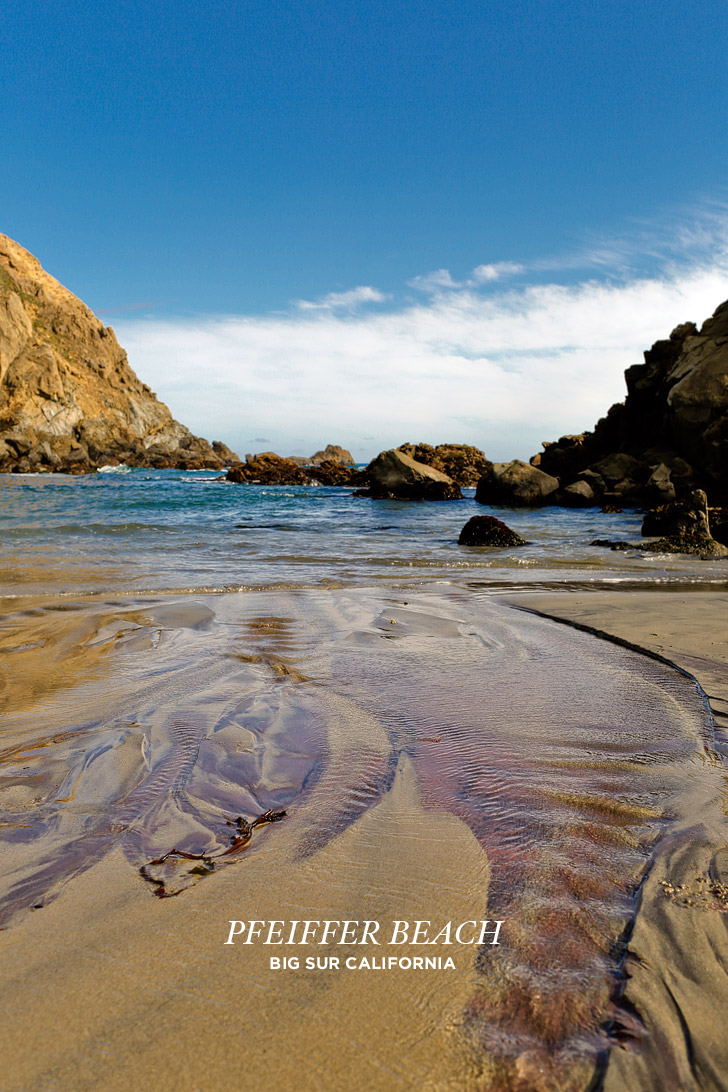 WHY IS THE SAND PURPLE AT PFEIFFER BEACH?
The purple hues are caused by the different minerals present in the sand. Sand is usually mostly composed of quartz, but at this beach you will find areas of concentrated garnet.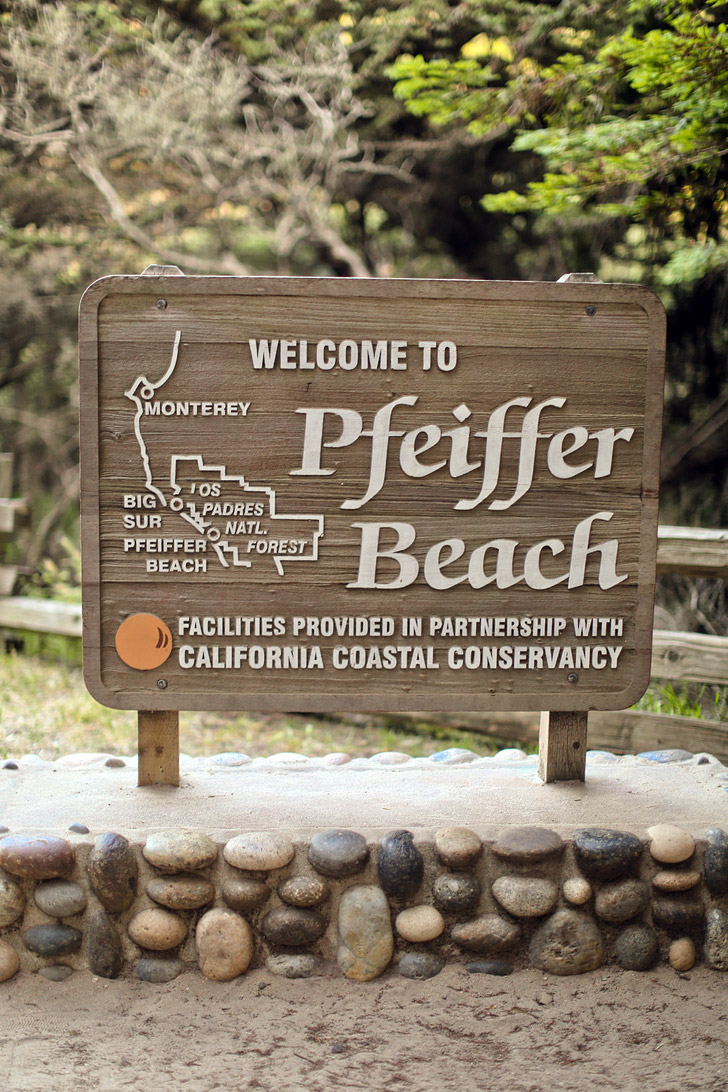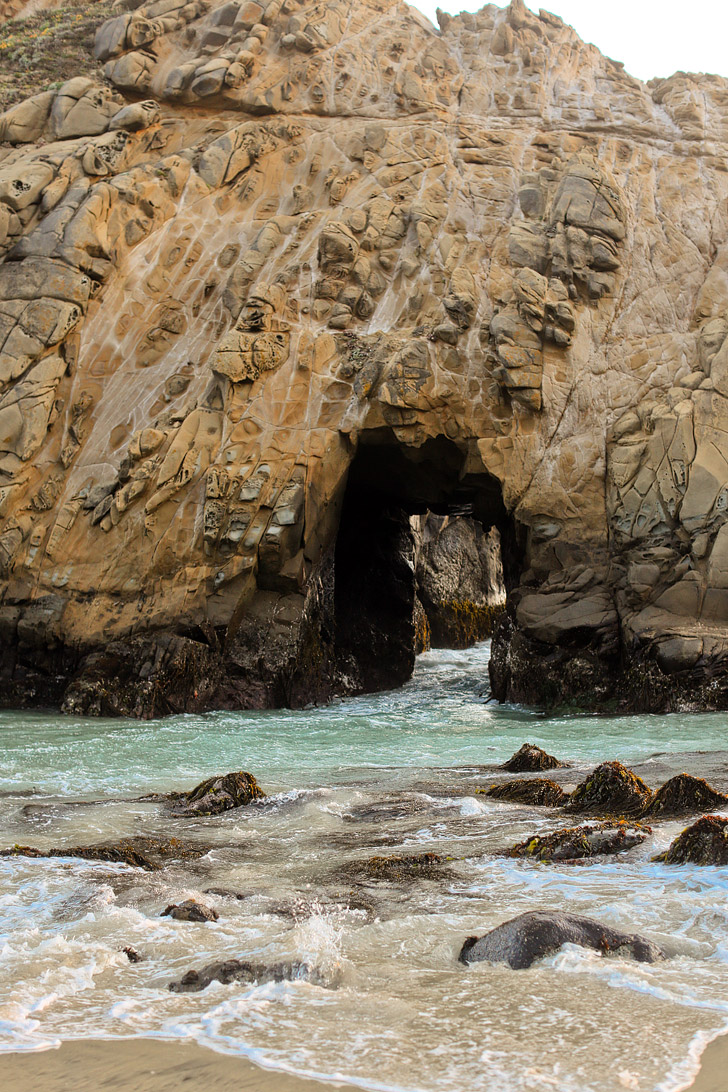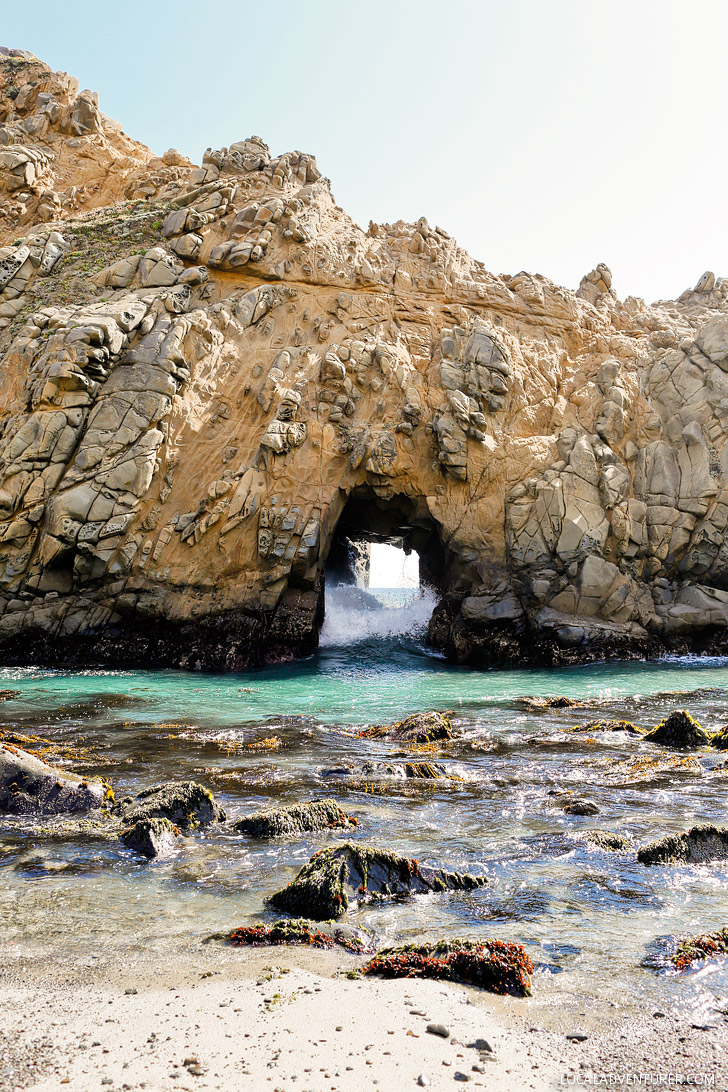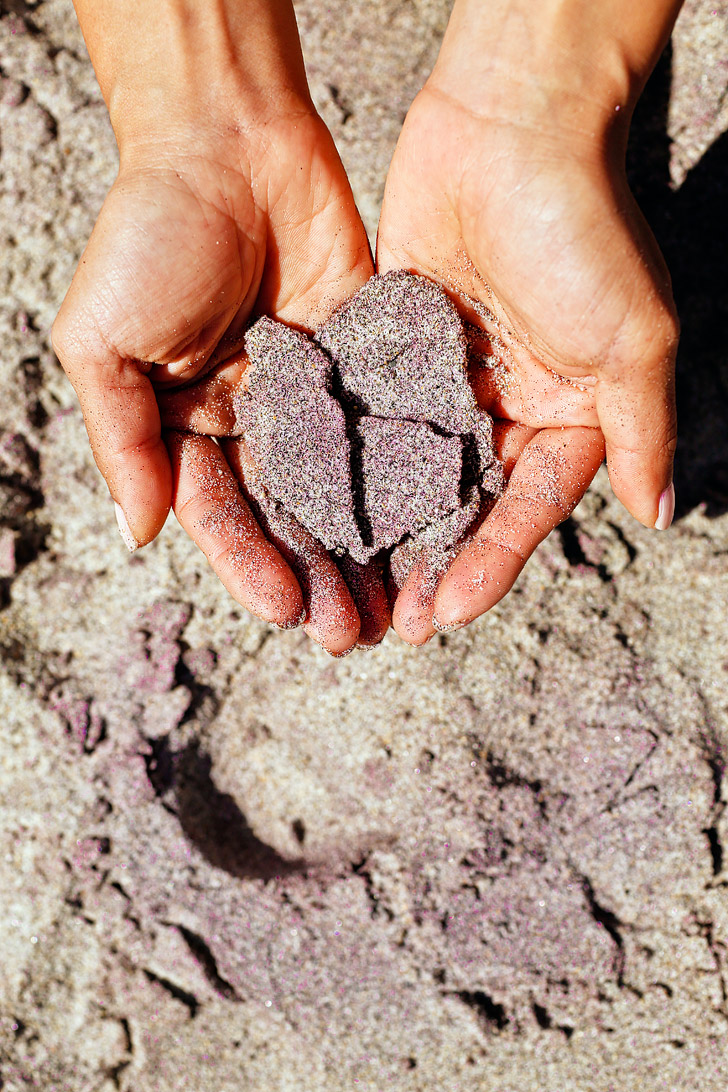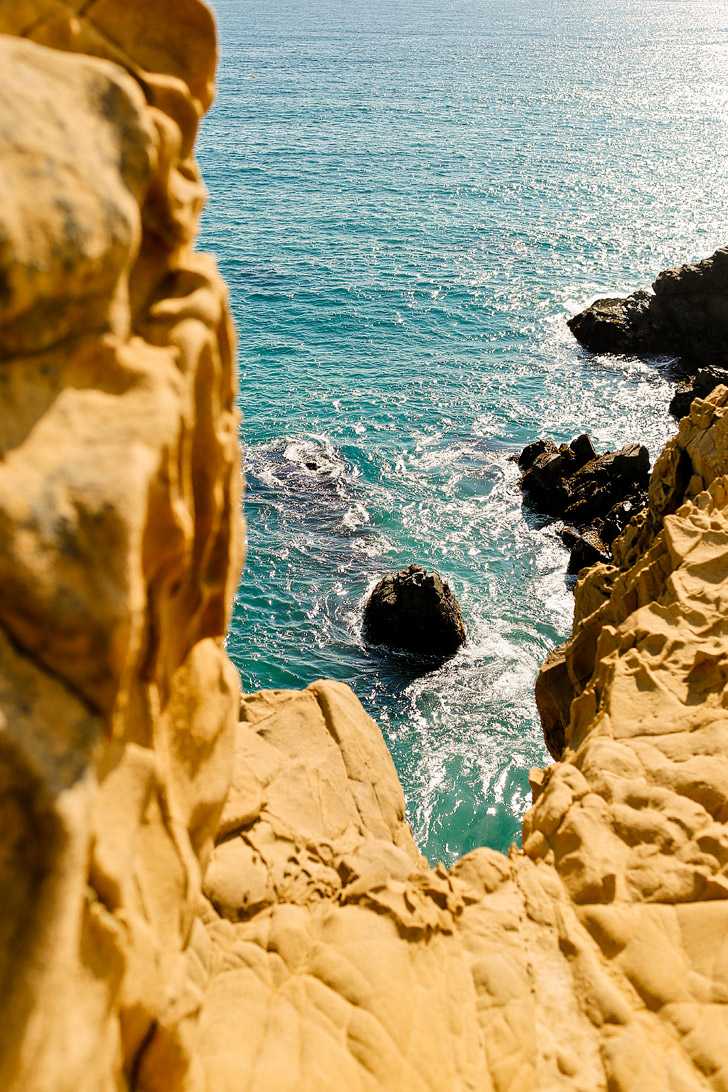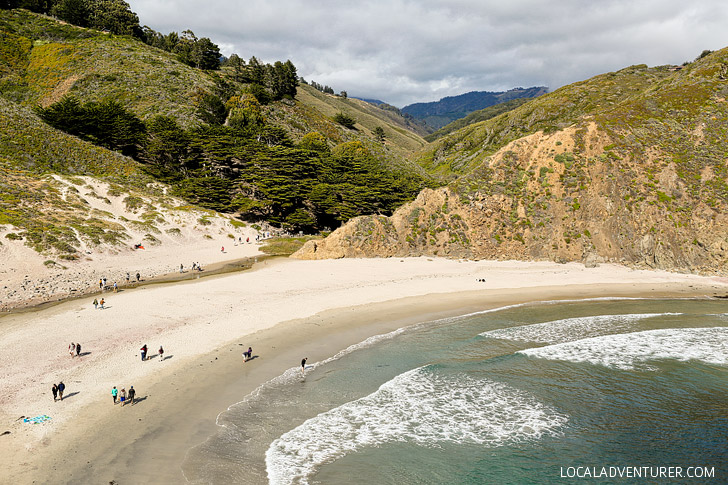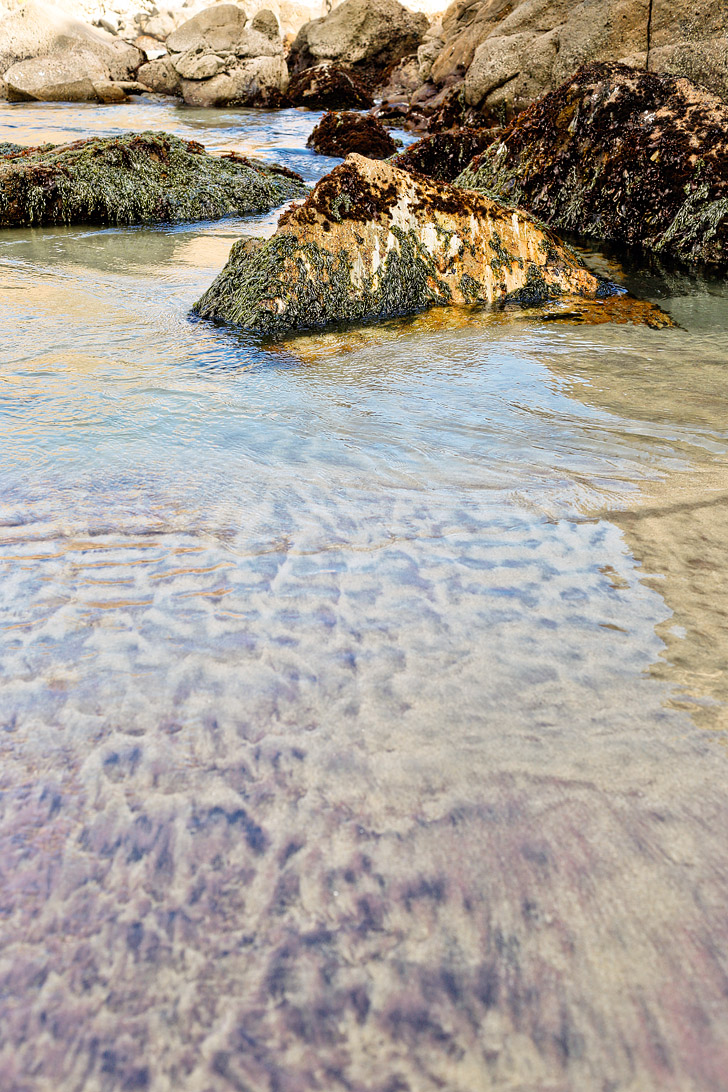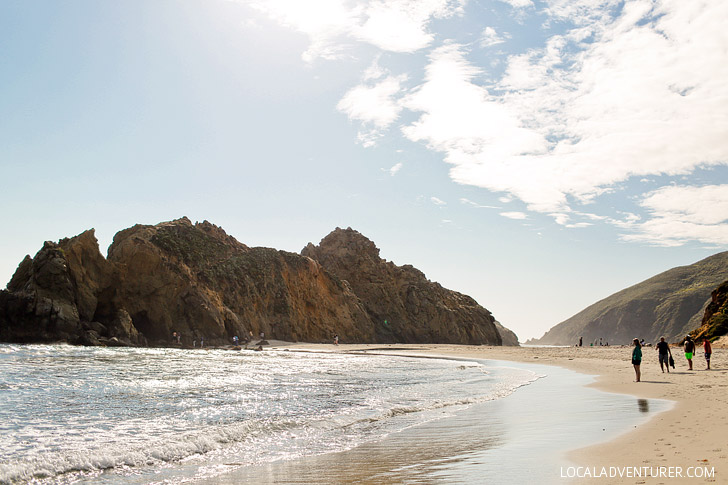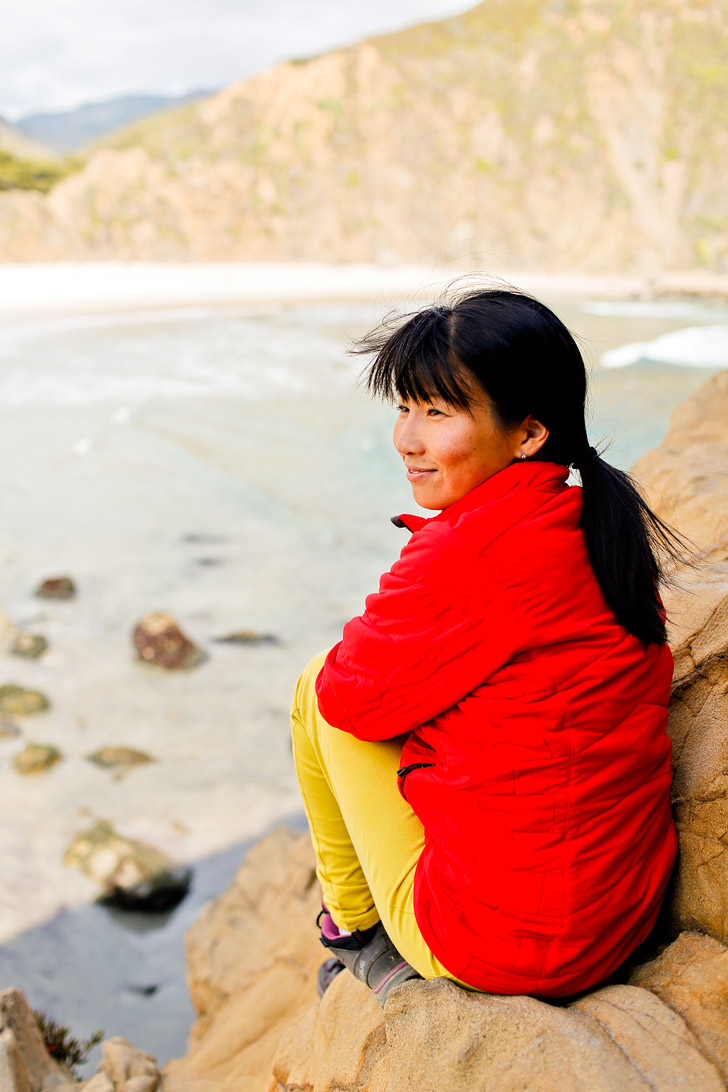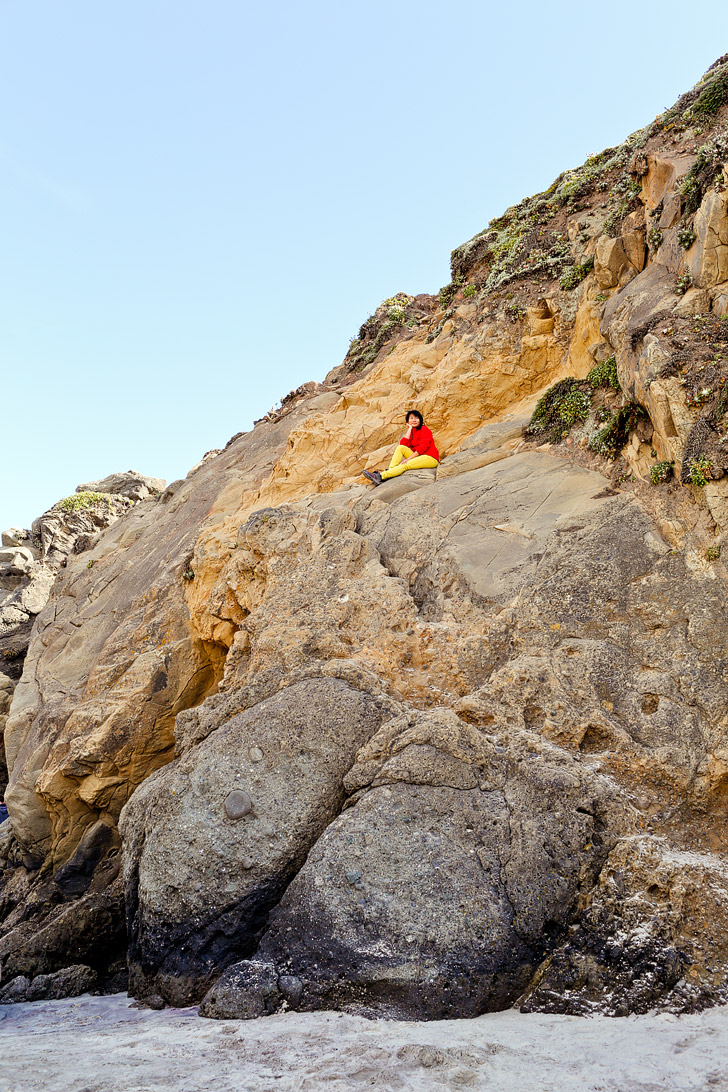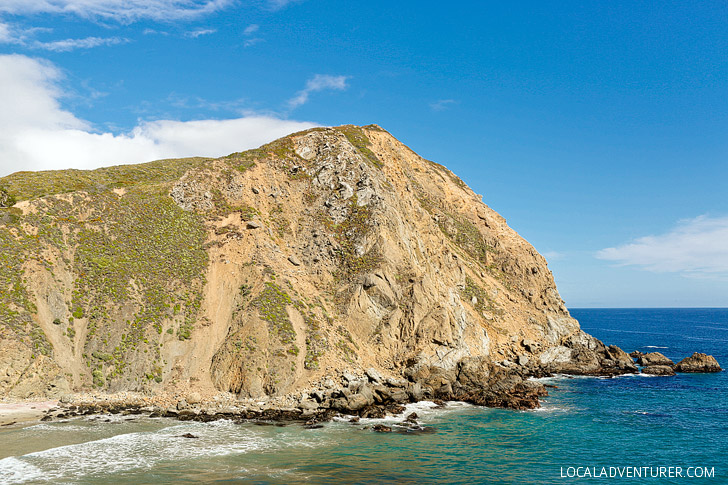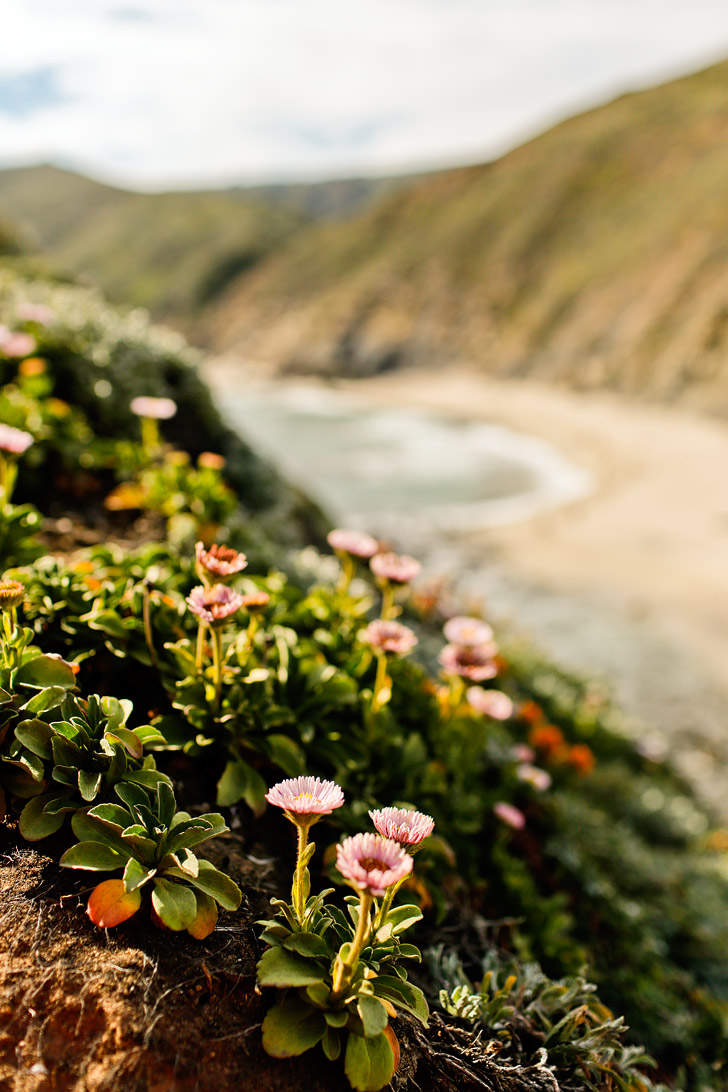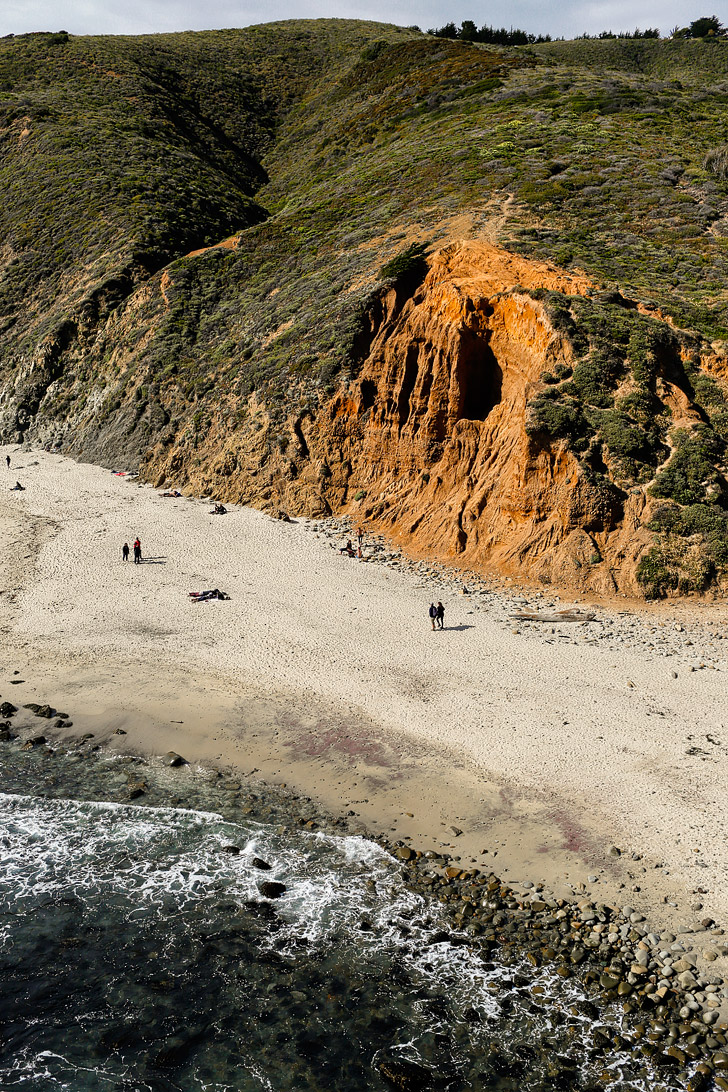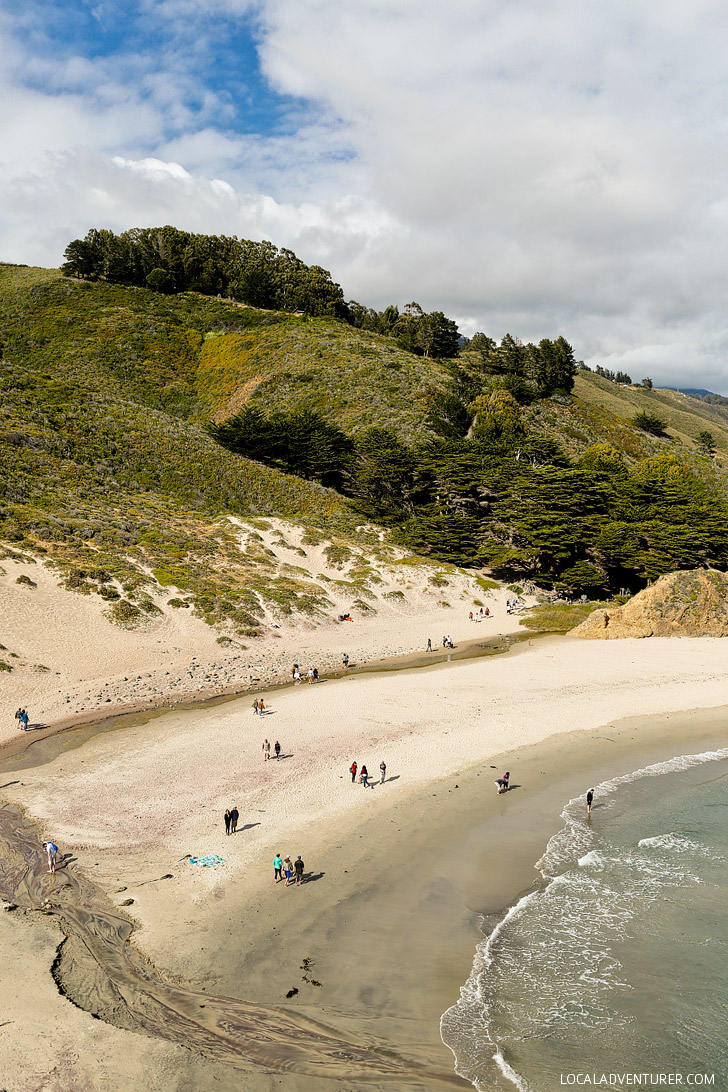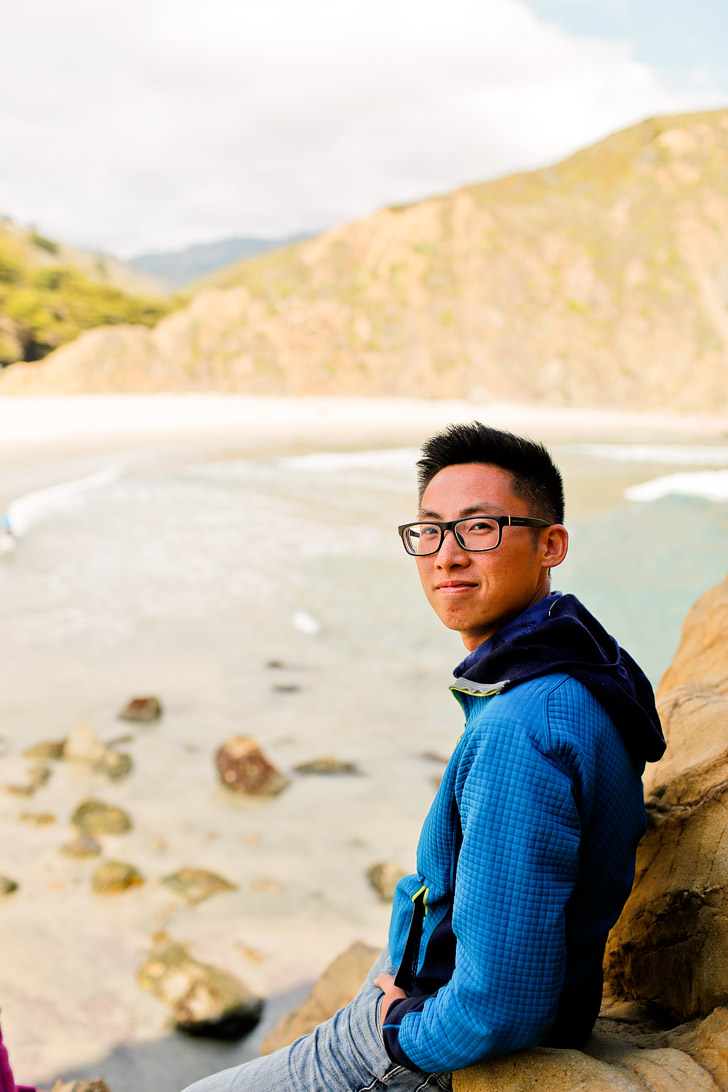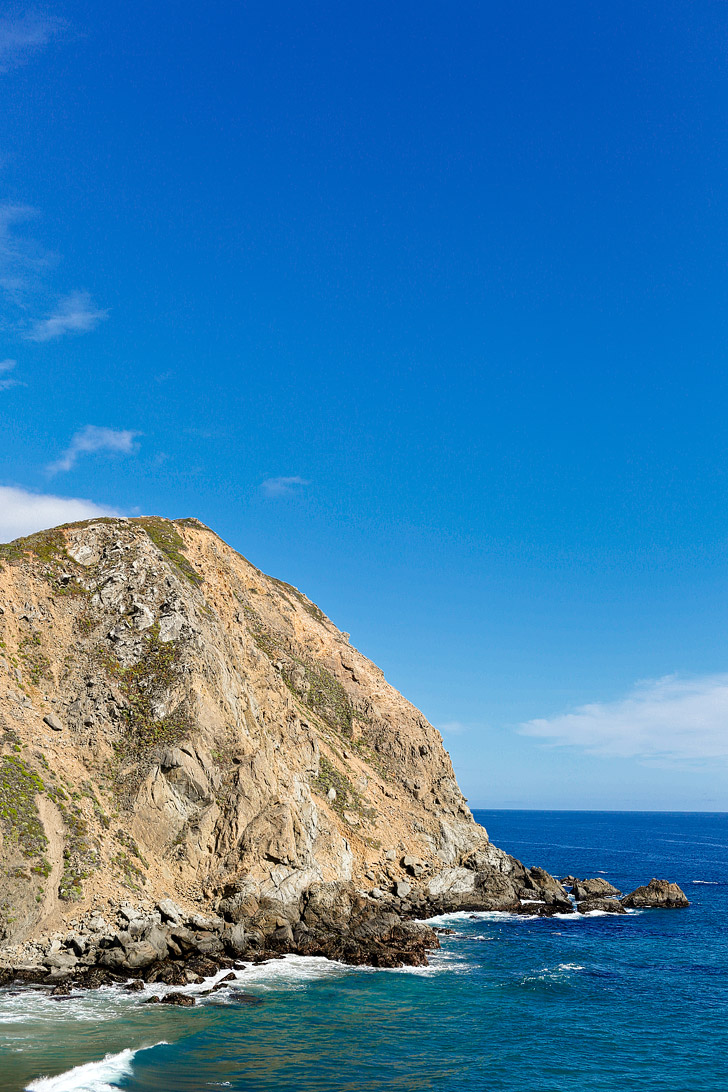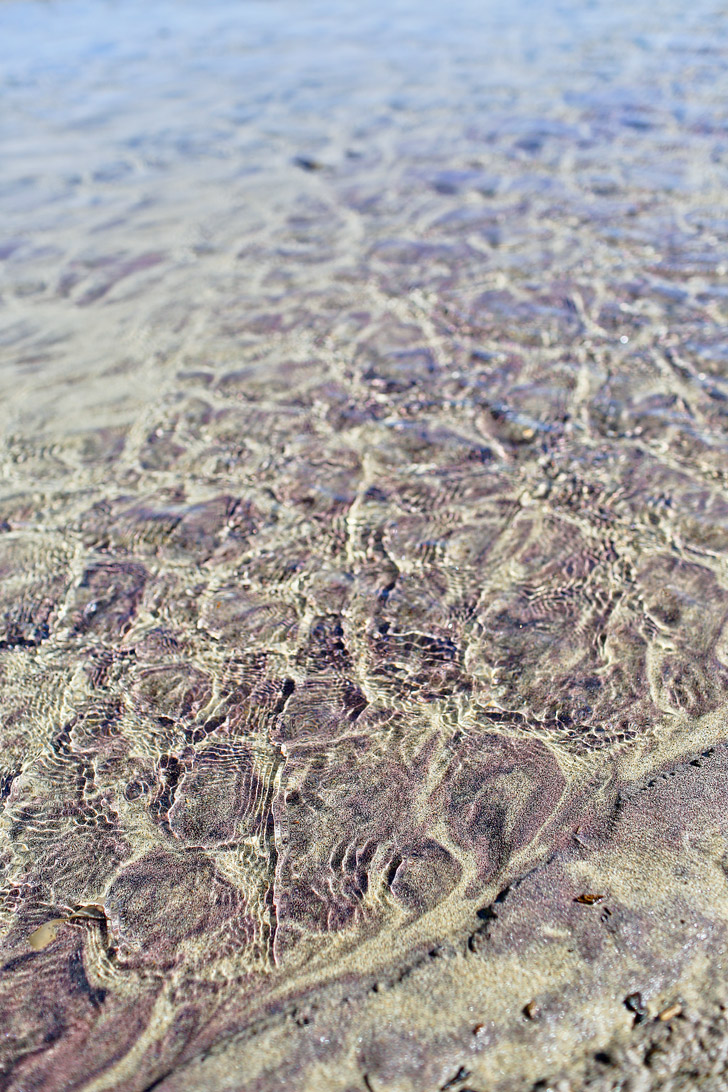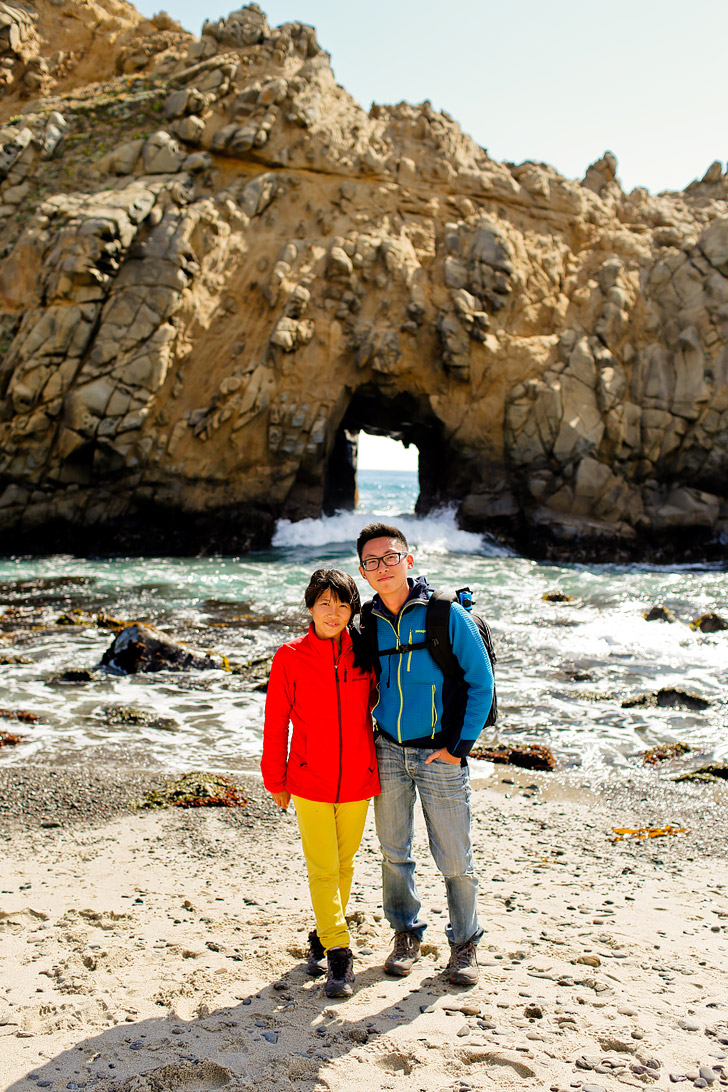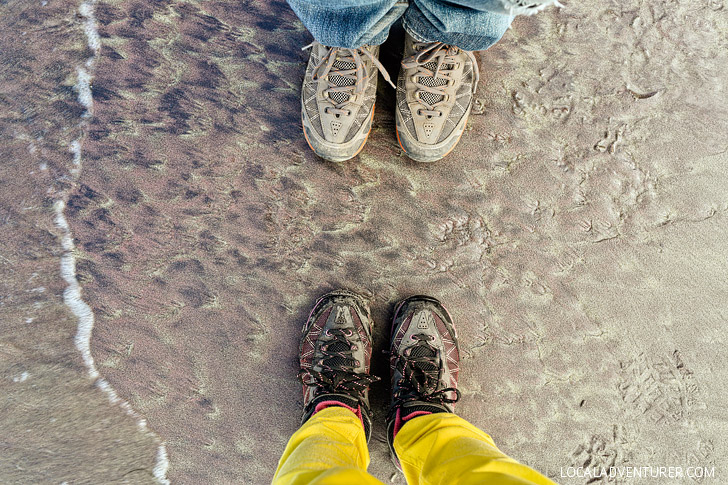 If it's your first time visiting, you might be underwhelmed by the color, since the whole beach isn't purple and most of the photos you see online are probably enhanced to make the colors more vibrant (I know we brought it up a notch). However, you will find a few stretches of purple, usually under running streams of water or collected under the trees and plant life.
PRO-TIPS FOR VISITING PFEIFFER BEACH / PURPLE SAND BEACH:
There is a $10 cash only fee.
You cannot bring trailers, RVs, or oversized vehicles. The road is narrow and is a one lane road without many pullouts.
There are two parking areas, but they can fill up.
There are primitive bathrooms in the parking lot.
It's a 5-minute walk from the parking lot to the beach.
Bring beach clothes and flip flops.
It can get really windy on this beach, so secure all your loose items including hats.
For more tips, see our 11 Things You Can't Miss in Big Sur and also See Monterey for a comprehensive guide of the entire peninsula.
I'm so excited that See Monterey is giving away these tickets so you can experience more of what Monterey has to offer. The package includes:
4 tickets to the Monterey Bay Aquarium
4 tickets to the MY Museum
To enter the giveaway, visit See Monterey here. If you need more info on the area, you can download a free visitor's guide here (link is at the bottom).
What's another unique beach you've been to or want to visit?
PIN FOR LATER:
A huge thank you to Airstream for powering our grand adventure and making this dream of ours a reality.
See more info about our specific Airstream here. As always, all opinions, text, and images are our own.
If you're an Airstreamer / on the road, don't forget to share your photos and tag #endlesscaravan. Let's go!