There are 52 weekends out of the year. How are you going to spend them?
Whenever we go tell people our list of cities we've lived in, Las Vegas always seems to catch people's attention. What most people don't realize is Vegas is a great home base to get to the Utah parks and also an easy drive to many destinations in California. If you're tired of hanging out at the Strip, within a few hours, you can be at some of the most amazing landscapes the US has to offer.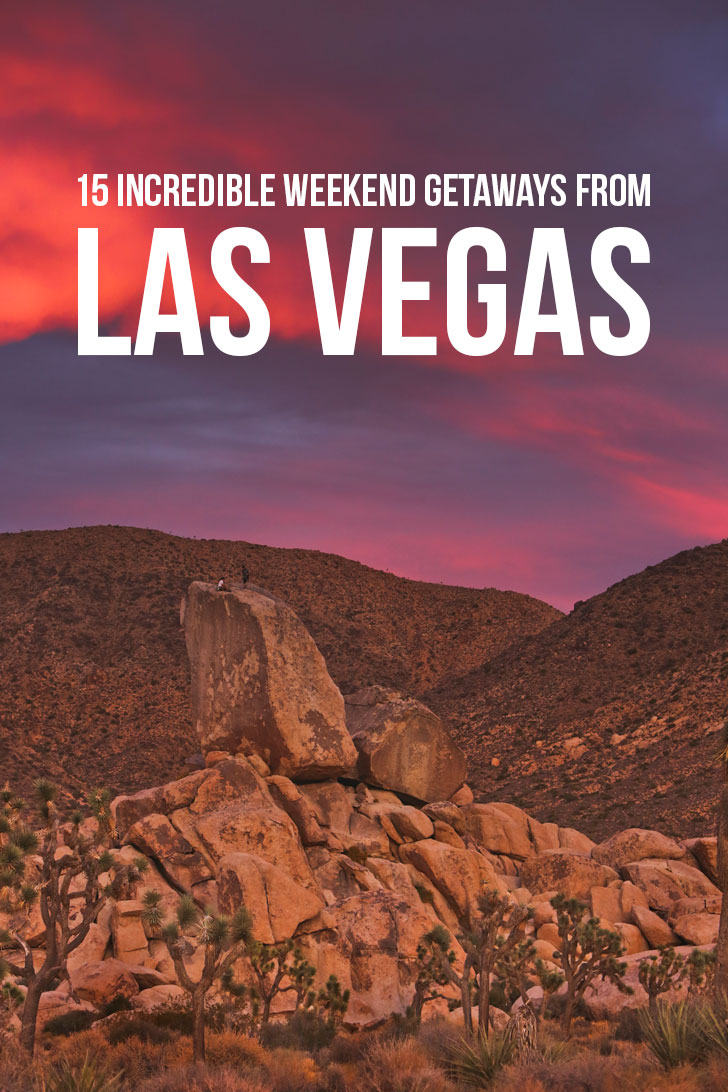 15 INCREDIBLE WEEKEND TRIPS FROM LAS VEGAS
THE LIST [ CLICK LINKS TO SKIP AHEAD ]
This post contains affiliate links, where we receive a small commission on sales of the products that are linked at no additional cost to you. All opinions are always our own. Read our full disclosure for more info. Thank you for supporting the brands that make Local Adventurer possible.
Date Created: April 2, 2018
15 BEST WEEKEND TRIPS FROM LAS VEGAS NEVADA
Distance: 187 mi / 3 h 5 min (map)
Things You Can't Miss: 11 Amazing Things to Do in Joshua Tree National Park
What to Eat: Pie for the People!, 29 Palms Inn, The Rib Co.
Where to Stay: Fairfield Inn Suites Twentynine Palms, Best Western Inn Joshua Tree, Holiday Inn & Suites Twentynine Palms
Joshua Tree National Park is one of our favorite places to visit. The sunsets are unforgettable and if you rock climb, it's a giant playground.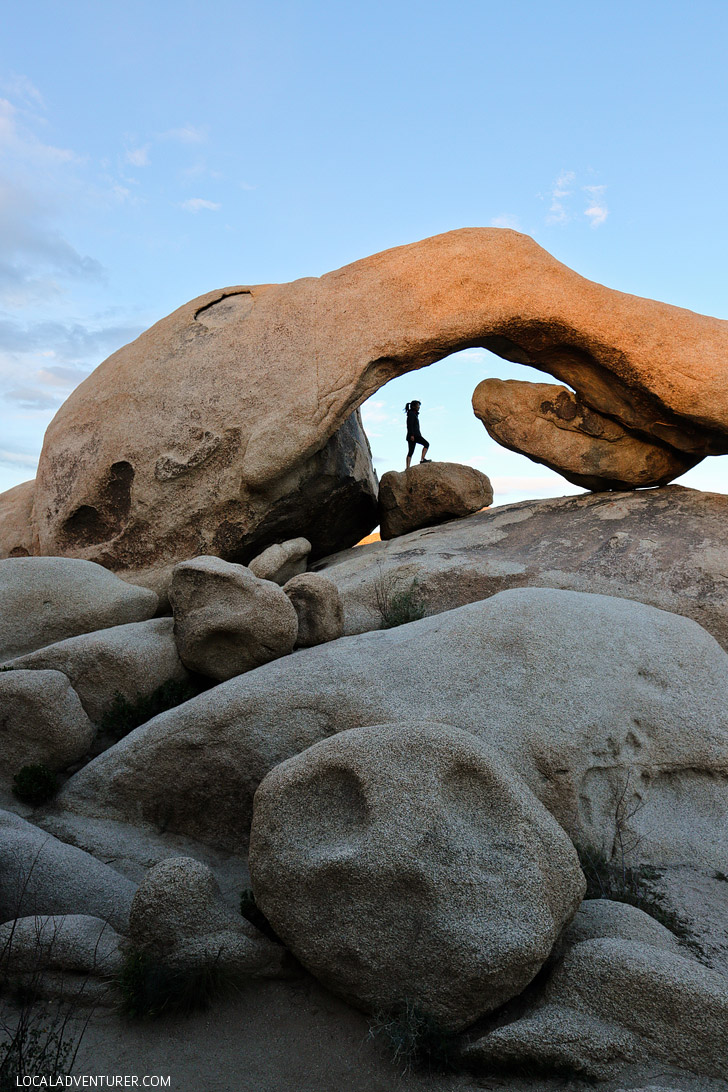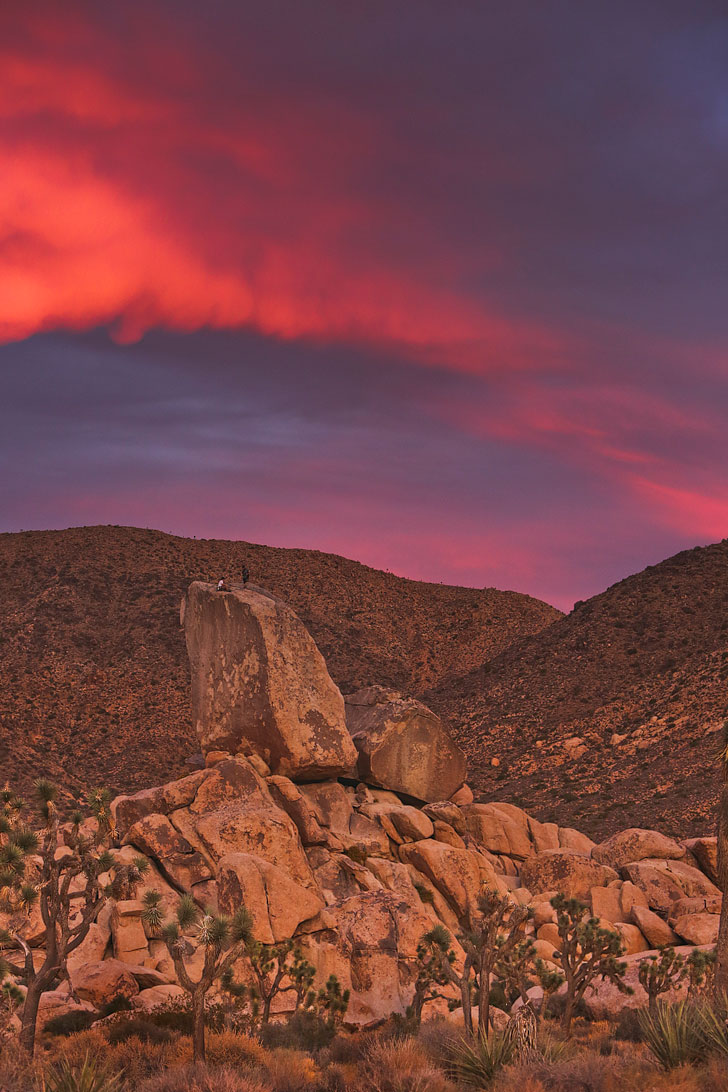 Distance: 214 mi / 3 h 55 min (map)
Things You Can't Miss: 7 Popular Things to Do in Big Bear
What to Eat: Big Bear Lake Brewing Company, Peppercorn Grille, Grizzly Manor Cafe
Where to Stay: Cathy's Country Cottages, Cozy Hollow Lodge, Noon Lodge at Mallard Bay
Big Bear Lake offers something for the whole family. You can visit in the winter to hit the slopes or in the summer for water activities and hiking. We only had a chance to spend two days in the area during our last visit at the turn of the season, but can't wait to hike and snowboard.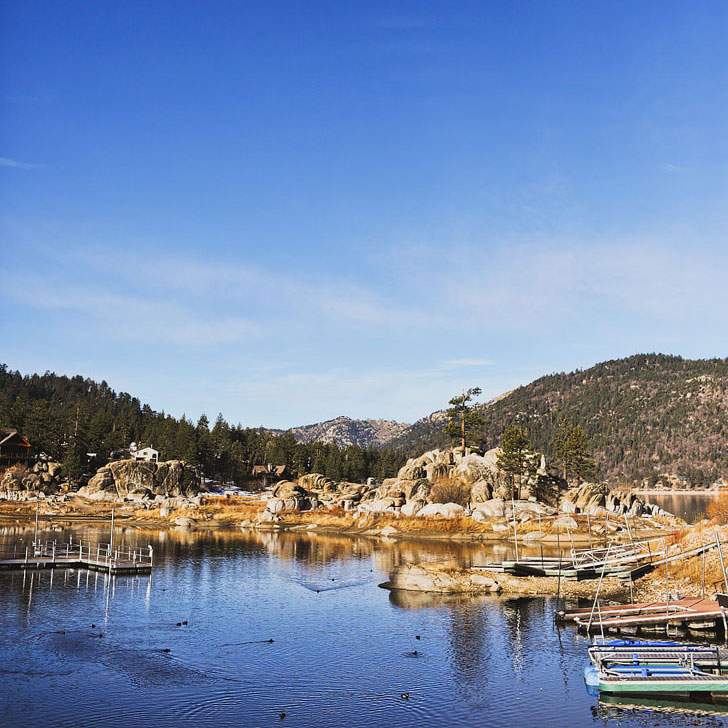 Distance: 221 mi / 4 h 2 min (map)
Things You Can't Miss: Little Navajo Falls, Havasu Falls, Mooney Falls, Beaver Falls
What to Eat: Pack Food In
Where to Stay: Camping or Lodges
If you're lucky enough to snag permits to visit Havasupai Falls, you absolutely should do it. The brilliant turquoise falls backdropped by the rich, red rocks is worth the trek. Check out our posts on How to get Havasupai Falls Reservations/Permits, Packing Guide, and Photo Diaries of Day 1 and Day 2 of our hike.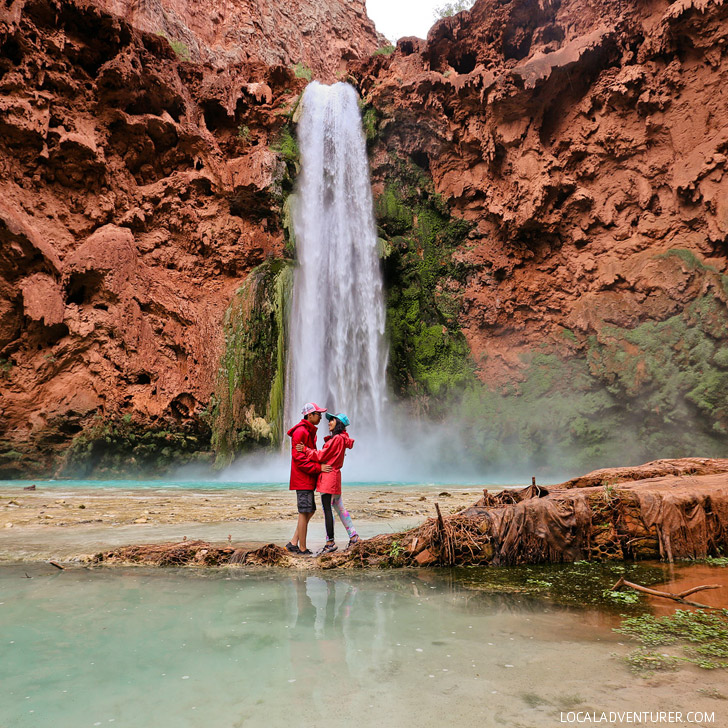 4. Flagstaff, Arizona
Distance: 250 mi / 3 h 52 min (map)
Things You Can't Miss: Walnut Canyon National Monument, Wupatki National Monument, Lava River Cave
What to Eat: Nimarcos Pizza West, Delhi Palace, Simply Delicious Cafe Daily Fare
Where to Stay: Little America Hotel, Sonesta ES Suites, Twin Arrows Navajo Casino Resort
If you love the outdoors but want the comforts of a city, Flagstaff is a great place to head for the weekend. There is plenty to keep you active, but also great restaurants and culture in town.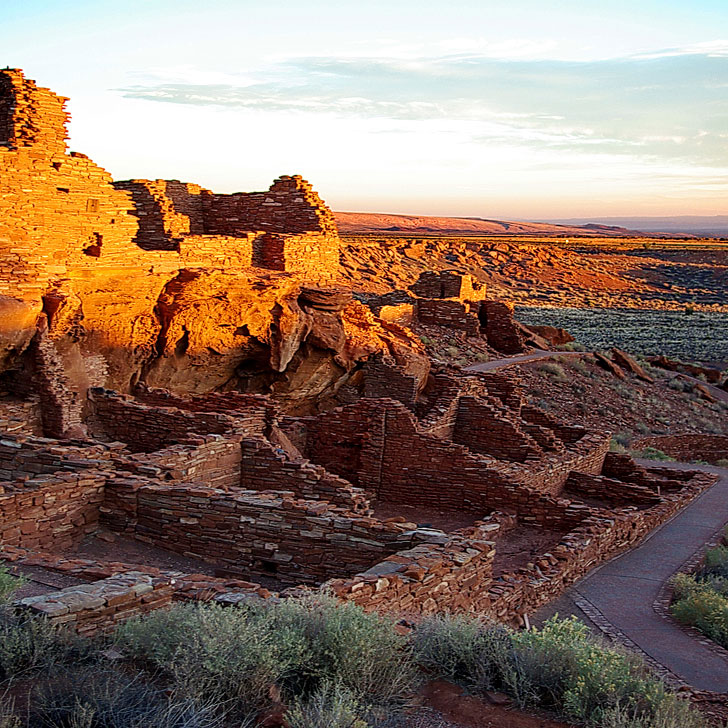 photo: Alan English
Distance: 260 mi / 3 h 57 min (map)
Things You Can't Miss: 9 Things to Do in Bryce Canyon National Park
What to Eat: The Pizza Place, Bryce Canyon Lodge, Bryce Canyon Pines
Where to Stay: Bear in the Bed & Breakfast, Best Western Plus, Sevier River Ranch & Cattle Company
Bryce has some of the most beautiful hoodoos you'll ever find. It's a relatively small park that you can drive through and see all the pullouts, but you can also spend a weekend there to hike and explore deeper into the park.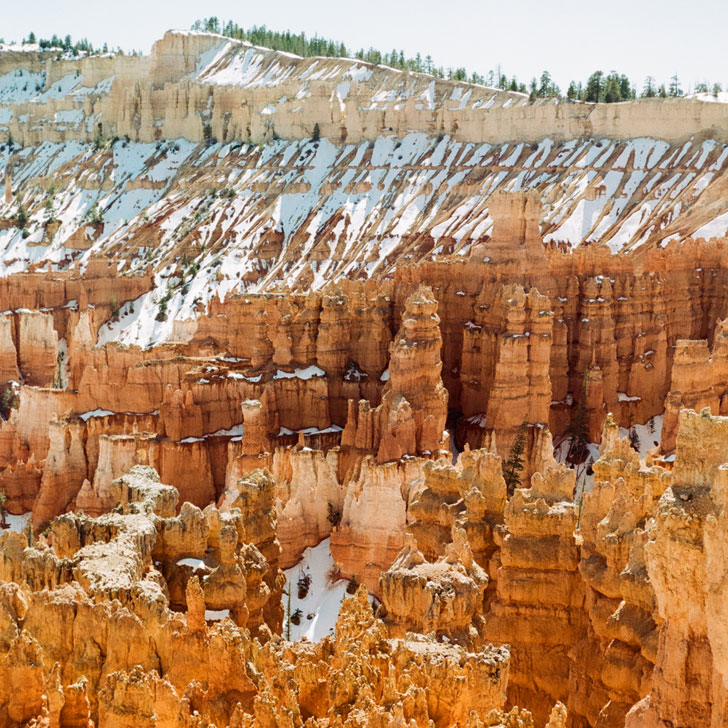 6. Grand Staircase-Escalante National Monument, Utah
Distance: 260 mi / 3 h 58 min (map)
Things You Can't Miss: Calf Creek Falls, Devil's Garden, Zebra Slot Canyon, Peekaboo Gulch & Golden Cathedral
What to Eat: Burr Trail Grill, Hell's Backbone Grill, Magnolia's Street Food
Where to Stay: Boulder Mountain Guest Ranch, Red Sands Hotel, Canyon Country Lodge
You can easily drive by or through Grand Staircase-Escalante National Monument without even realizing it. It's roughly the size of Delaware and full of amazing discoveries. We drove through as much of it as we could on a weekend trip and did the hike to Zebra Slot Canyon.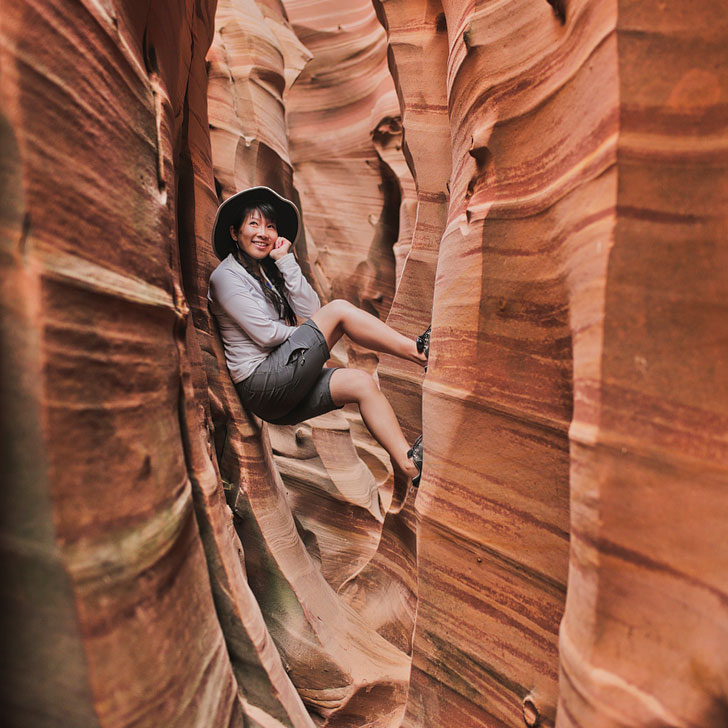 Distance: 187 mi / 3 h 37 min (map)
Things You Can't Miss: Coyote Buttes North (the Wave), White Pocket, Coyote Buttes South, Paria Canyon
What to Eat: Big John's Texas BBQ, Into the Grand, El Tapatio
Where to Stay: Shash Dine' EcoRetreat, Holiday Inn Express Hotels Page, Hampton Inn & Suites
The most well-known portion of Vermilion Cliffs National Monument is the Wave, but it's also one of the hardest to permits to get in the world. That shouldn't stop you from exploring other parts of the area full of unique rock formations, beautiful canyons, and towering cliffs. Our favorite alternative to the Wave is White Pocket.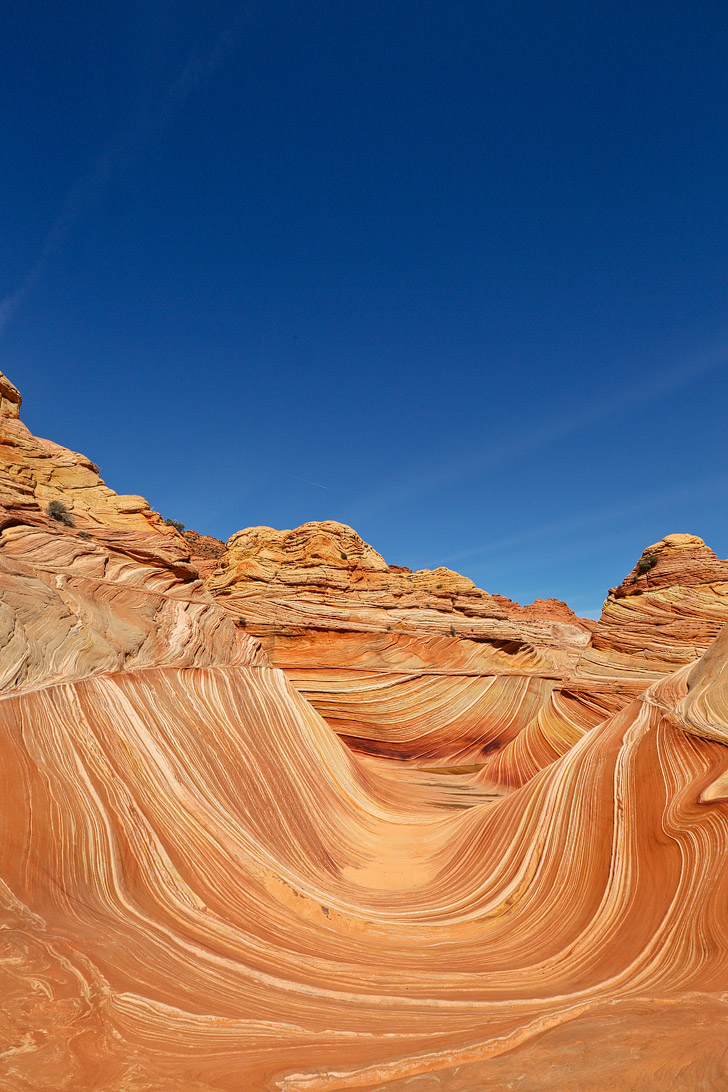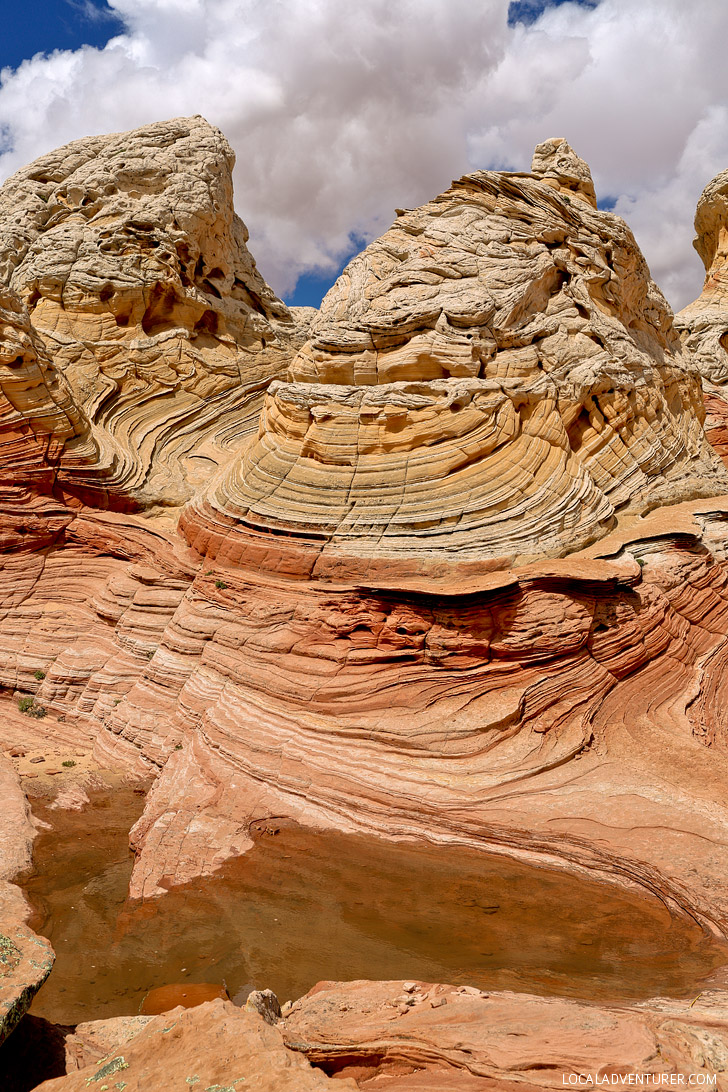 Distance: 270 mi / 3 hr 56 min (map)
Things You Can't Miss: Ultimate LA Bucket List, Best Instagram Spots in LA, 25 Free Things to Do in LA
What to Eat: 49 Fave Places to Eat in LA
Where to Stay: Beverly Hills Hotel, The Peninsula Beverly Hills, Kimpton Hotel Palomar Los Angeles
If you're visiting Los Angeles for the weekend, we recommend focusing on an area of LA or category of what you love to do or you can easily get overwhelmed by the endless options of things to eat, see, and do. You can spend all week eating delicious food, seeing all the museums, visiting the beaches, or even snapping photos at all the popular instagram spots. Just know you'll probably be back.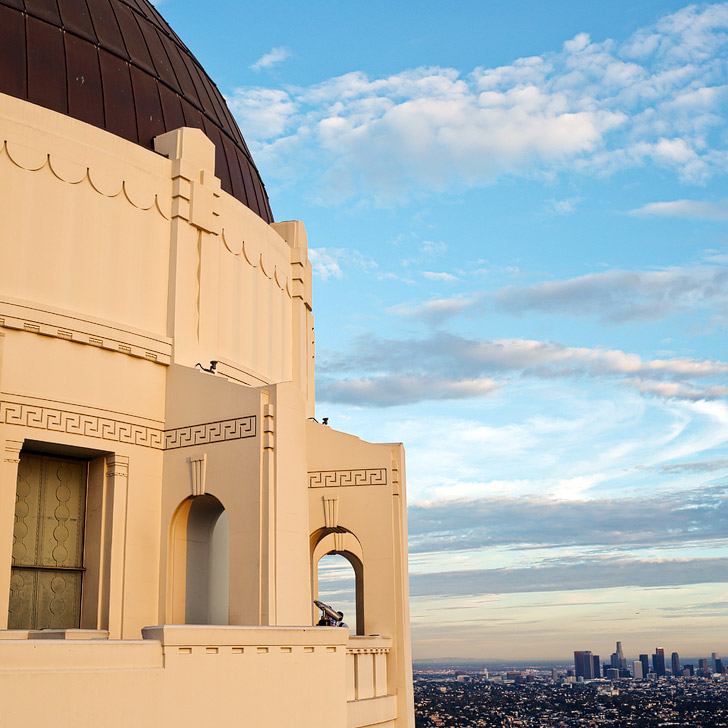 Distance: 270 mi / 4 h 15 min (map)
Things You Can't Miss: Mather Point, Bright Angel Point, Grandview Point
What to Eat: El Tavor Lodge Dining Room, Canyon Village Marketplace & Deli, Phantom Ranch
Where to Stay: The Grand Hotel at the Grand Canyon, Grand Canyon Plaza Hotel, Holiday Inn Express Grand Canyon
You have to visit the Grand Canyon at least once in your life. It really lives up to its name and is absolutely massive. If you don't have a weekend, you can always visit the Grand Canyon via a helicopter tour.
Don't want to worry about the drive? Check out Max Tour and visit multiple spots. We went on the 2 Day Grand Canyon Antelope Canyon Tour and it was a really great experience. They pick you up on the strip and in two days, they pack in a lot. We saw the Grand Canyon at sunrise, Antelope Canyon, Horseshoe Bend, Route 66, and Hoover Dam.
Distance: 272 mi / 4 h 18 min (map)
What to Do / See: Antelope Canyon, Horseshoe Bend, The Wave
What to Eat: Big John's Texas BBQ, Into the Grand, El Tapatio
Where to Stay: Hampton Inn & Suites, Courtyard Page, Country Inn & Suites
Page, Arizona is a small town that doesn't seem like much if you're driving through it, but it makes the perfect home base to explore some of the SouthWest's best outdoor scenery. Some famous spots nearby include Antelope Canyon, Horseshoe Bend, and of course, the Wave.
Same as above, Max Tour lets you see Antelope Canyon, Horseshoe Bend, and so much more. It was nice not having to worry about any of the details and just showing up to enjoy each viewpoint.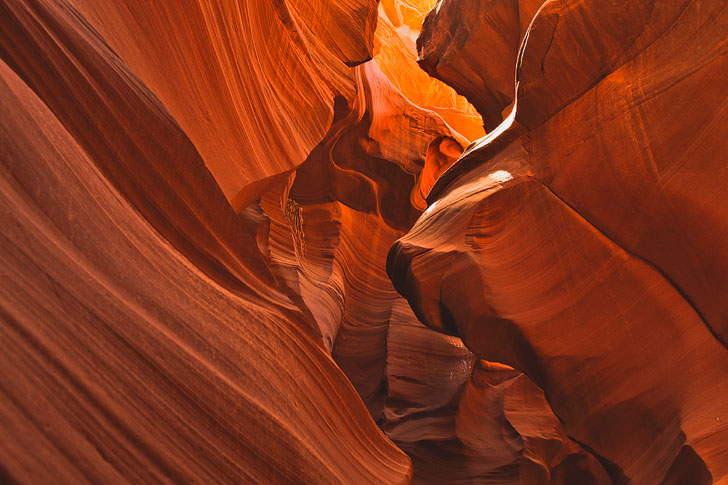 11. Sedona, Arizona
Distance: 275 mi / 4 h 23 min (map)
Things You Can't Miss: Chapel of the Holy Cross, Cathedral Rock, Bell Rock, Oak Creek Canyon & Devil's Bridge Trail, Slide Rock State Park
What to Eat: Casa Sedona, Red Rock Cafe, Indian Gardens Cafe & Market
Where to Stay: Casa Sedona Inn, The Inn Above Oak Creek, Adobe Grand Villas
Sedona is a great spot for a weekend trip. There are so many great hikes where you surround yourself with beautiful rock formations, and at the end of the day, you can treat yourself to a spa and a great meal.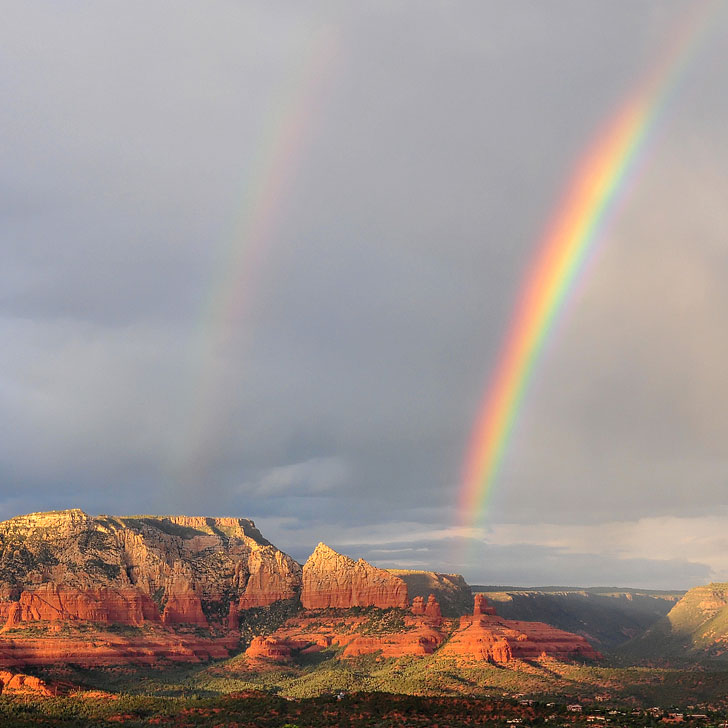 photo: Curt Mills
Distance: 296 mi / 4 h 29 min (map)
Things You Can't Miss: Lehman Caves, Bristlecone Pines, Wheeler Peak
What to Eat: Lehman Caves Cafe, Keruoac's Restaurant, T&D's Restuarant
Where to Stay: Stargazer Inn, The Border Inn, La Quinta Inn Ely
Great Basin National Park is a great place to stargaze, explore caves, and hang out with some of the oldest trees in the world. You can read more about it on our Ultimate Guide to Great Basin National Park.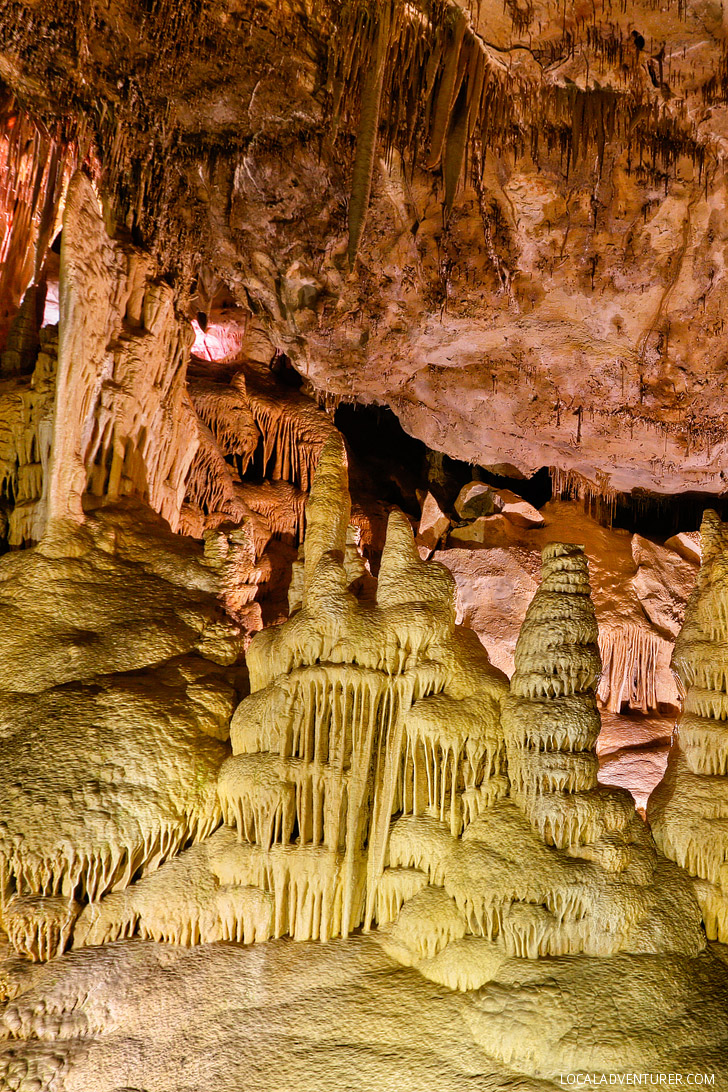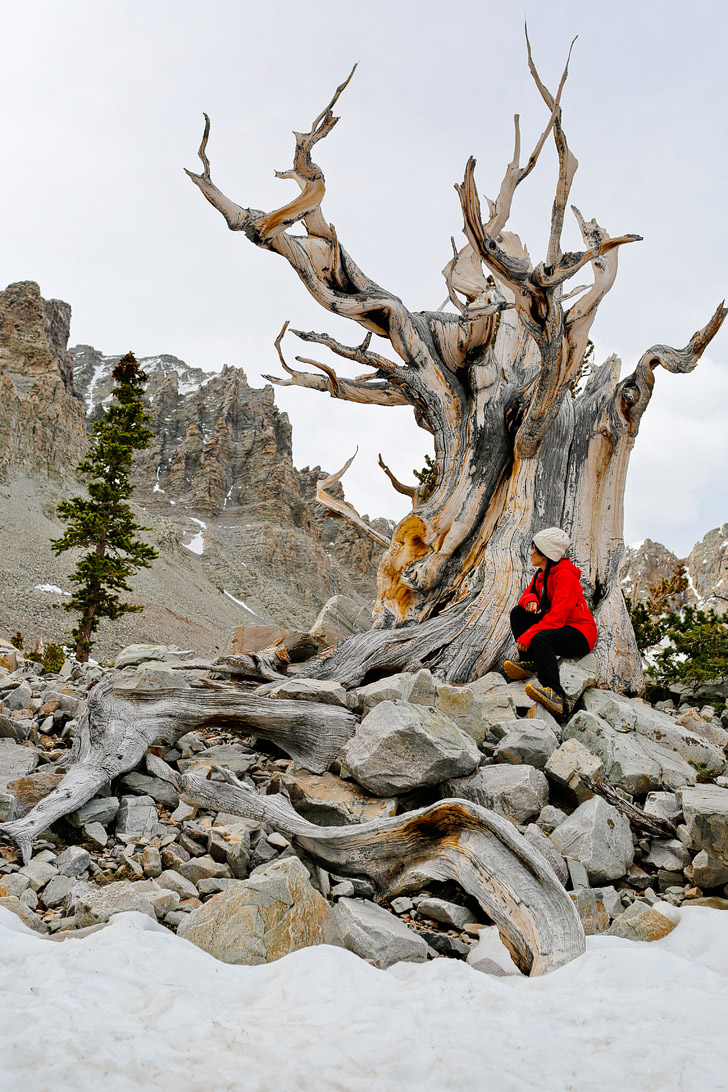 13. Mammoth Lakes, California
Distance: 308 mi / 5 h 8 min (map)
Things You Can't Miss: Devils Postpile Nationa Monument, Horseshoe Lake, Rainbow Falls
What to Eat: Mogul Restaurant, Good Life Cafe,
Where to Stay: Juniper Springs Resort, The Village Lodge, Westin Monarche Resort
Mammoth Lakes is most popular during the winter when skiers and snowboarders hit the slopes, but if you want to avoid the crowds, visit during the summer and explore the mountains via hiking and biking trails.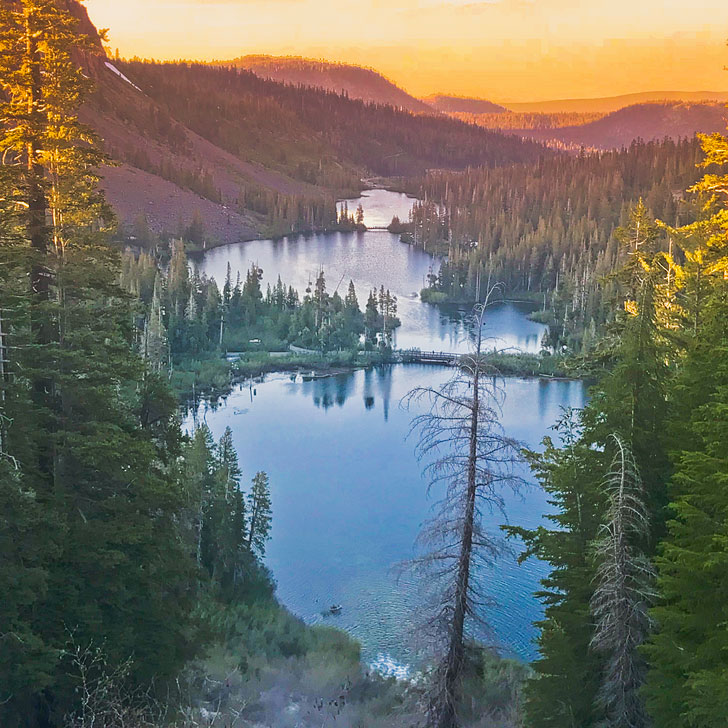 photo: Adam Reeder
Distance: 332 mi / 4 hr 49 min (map)
Things You Can't Miss: Ultimate San Diego Bucketlist, 25 Free Things to Do in San Diego, Most Popular Instagram Spots in San Diego
What to Eat: Carnitas Snack Shack, Hammond's Gourmet Ice Cream, Fresh Sea Urchin
Where to Stay: Fairmont Grand Del Mar, Pendry San Diego, Pantai Inn
We spent a whole year in San Diego and it's still one of our favorite cities in the US. It has such a laid-back vibe, great restaurants, and plenty to explore. We headed to the beaches on some days, and up into the mountains on others. You can also spend a full day exploring museums and experience the diverse culture.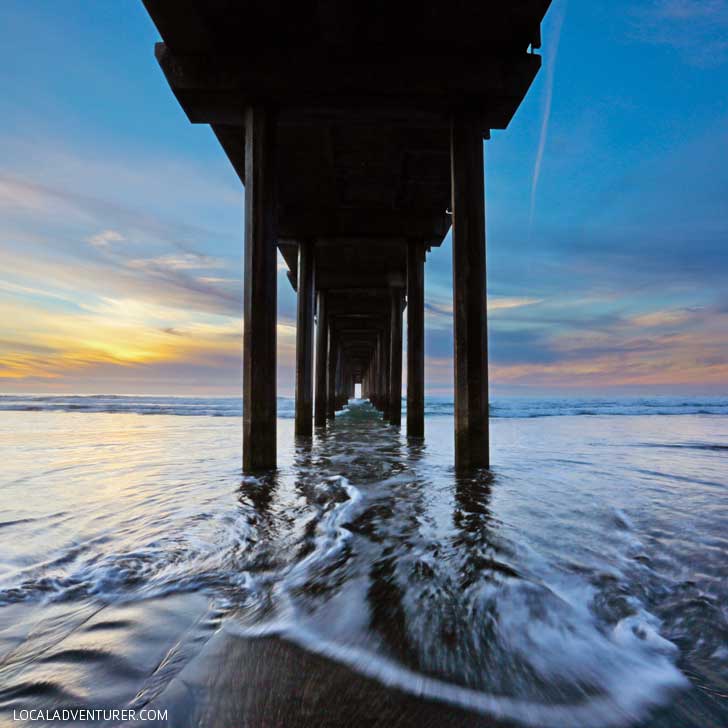 15. Salt Lake City, Utah
Distance: 421 mi / 5 h 45 min (map)
Things You Can't Miss: Park City, Big Cottonwood Canyon, The Tabernacle
What to Eat: R&R Barbecue, Valter's Osteria, Takashi
Where to Stay: Grand American Hotel, Hilton Garden Inn, Kimpton Hotel Monaco
Whether you want to spend your weekend outdoors, marvel at the amazing architecture, or just rest and relax, Salt Lake City has a wide variety of options to keep you busy and happy over a weekend trip.

photo: Thomas Hawk
More Weekend Trip Ideas Under 7 Hours
DID YOU ENJOY THE POST? PIN IT FOR LATER