We were exhausted after the long hike down to the campground, so we slept in and got a later start on day 2. From our campground to Mooney Falls, we did a short hike down a series of steps, a couple caves, and slippery, wet ladders and chains.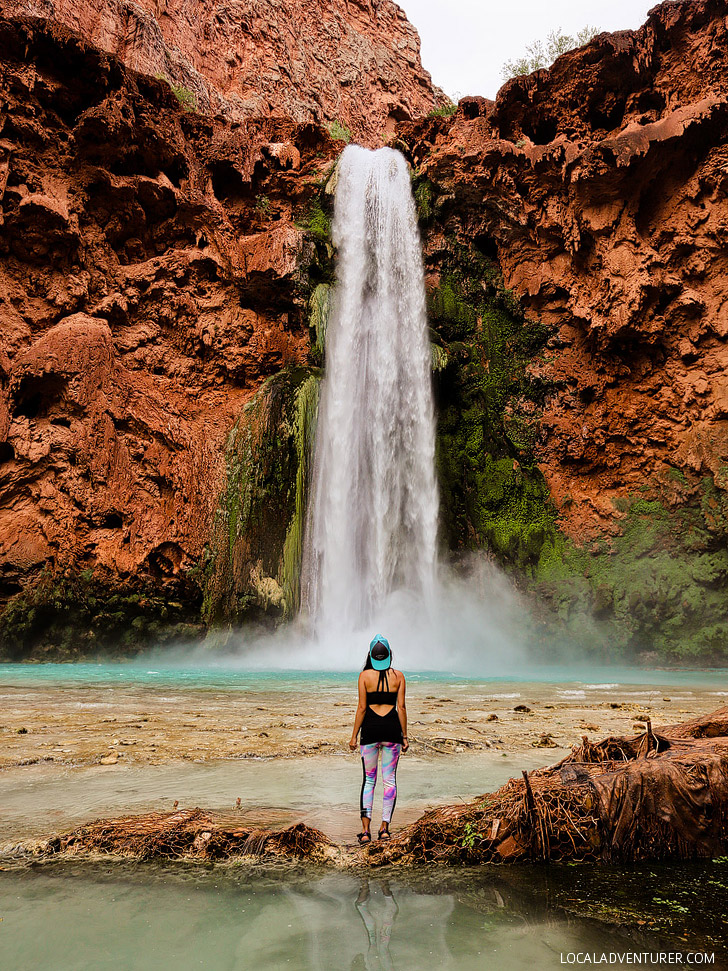 Pin
Hiking to Mooney Falls: Descend at Your Own Risk
I'm afraid of heights, so I started getting nervous after seeing the 'Descend at Own Risk' sign and the crowds that would make this process long and drawn out. It also didn't help that while I was on the steepest portion I spotted a giant centipede that was 2-3 inches long and as wide as a finger. I was ready to let go and plunge to my death (or in reality, I'd probably just break both my legs). Luckily our friend, Renee, noticed I was panicking and picked it up and threw it over his shoulder. What a hero!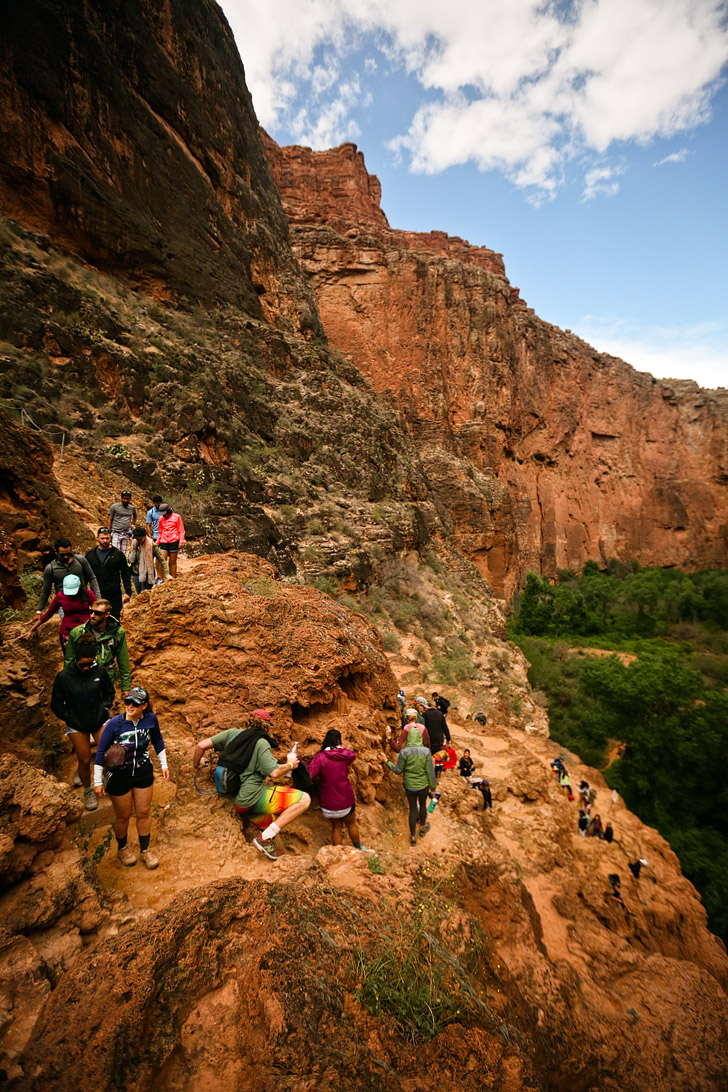 Pin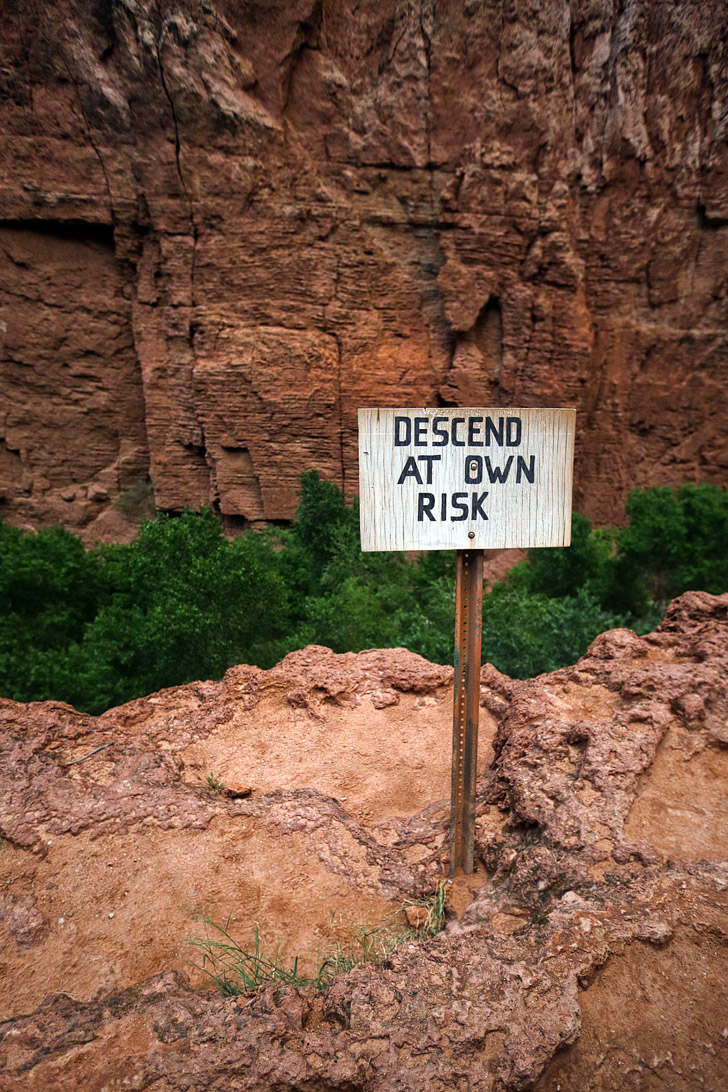 Pin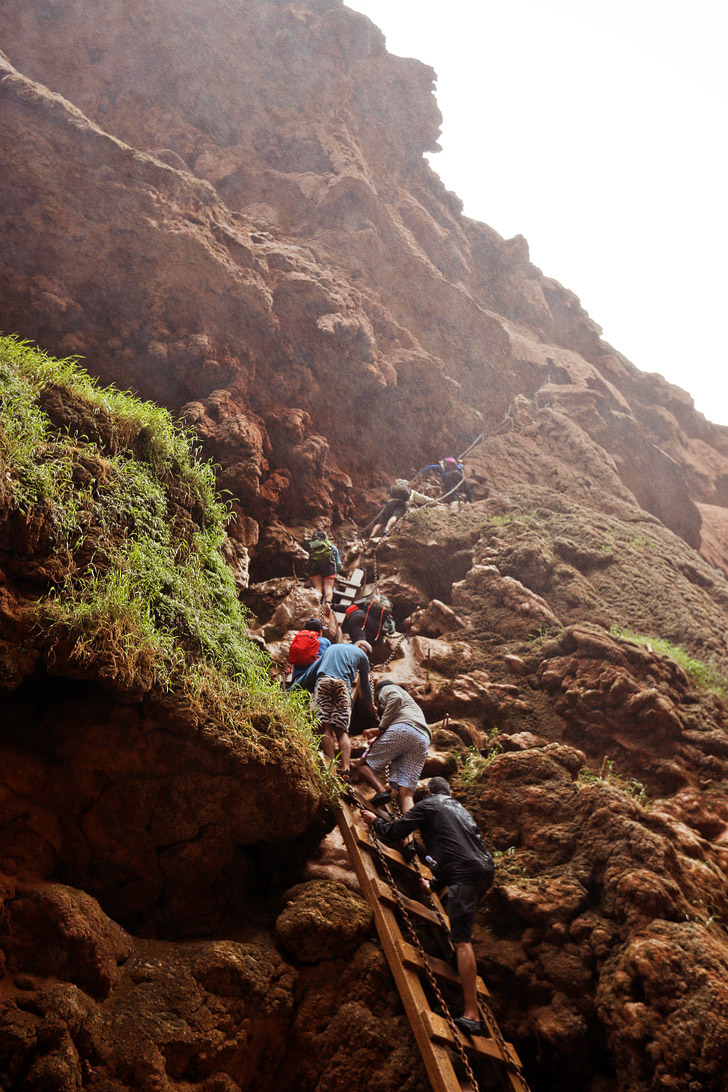 Pin
It took us over an hour to get to the bottom (mostly waiting), but we finally made it!
Mooney Falls vs Havasu Falls
Mooney Falls looks very similar to Havasu Falls, but it is the tallest waterfall on the reservation. The most noticeable difference is the pools at the bottom of the falls. Mooney also has a picnic table near the bottom too where you can relax, have a meal, and enjoy the falls (if you can manage to grab a seat before anyone else). It's also much less crowded than Havasu, though I wouldn't say you'll feel alone in nature. Everyone was courteous, and we all waited our turn to take photos.
Here's Mooney Falls on the left, and Havasu Falls on the right.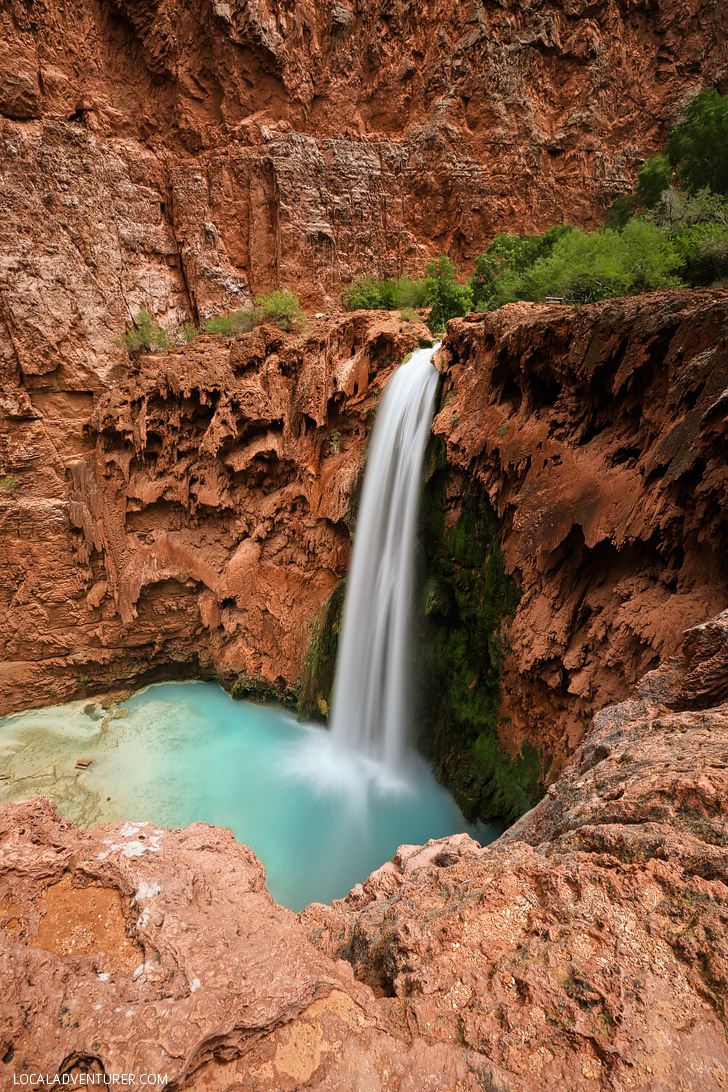 Pin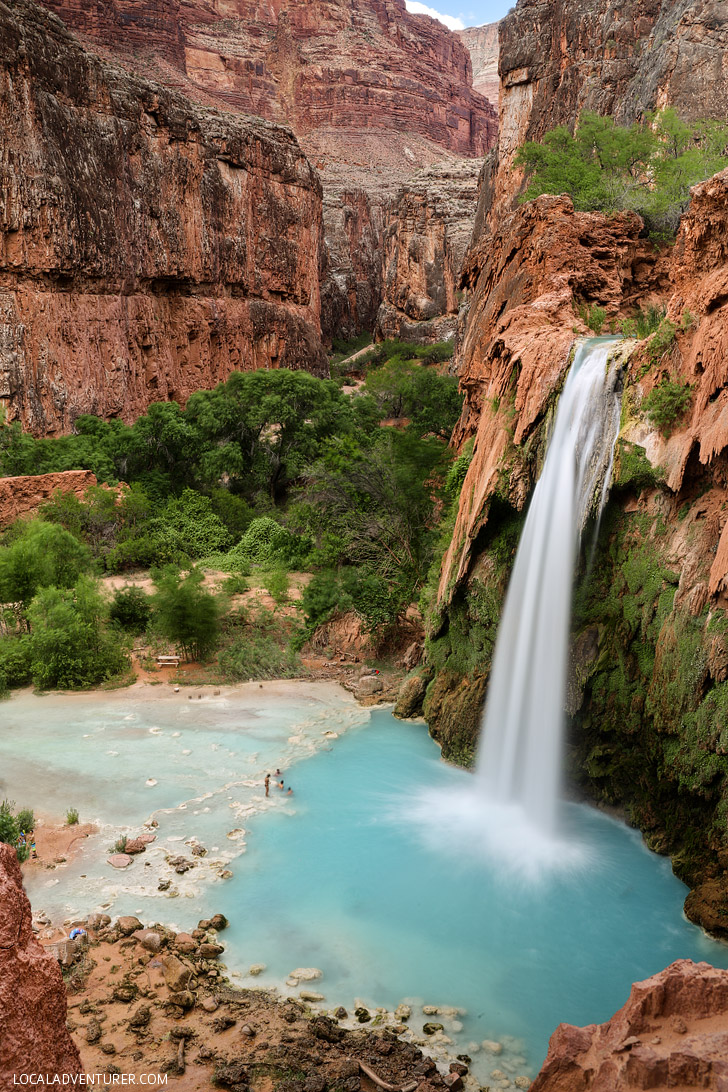 Pin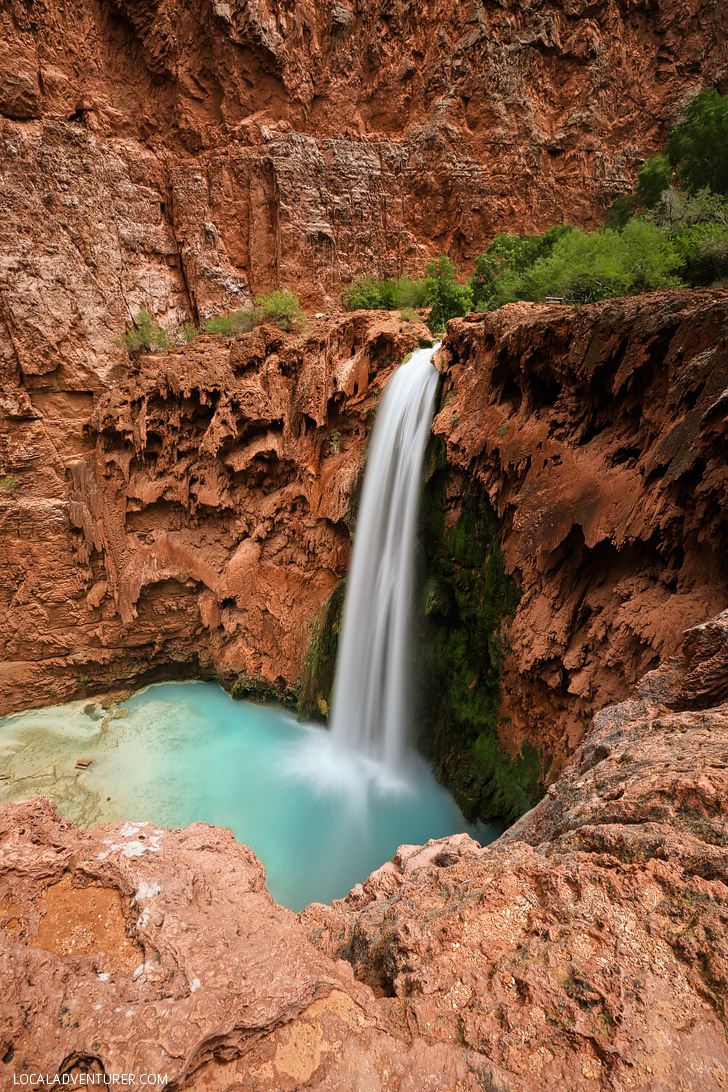 Pin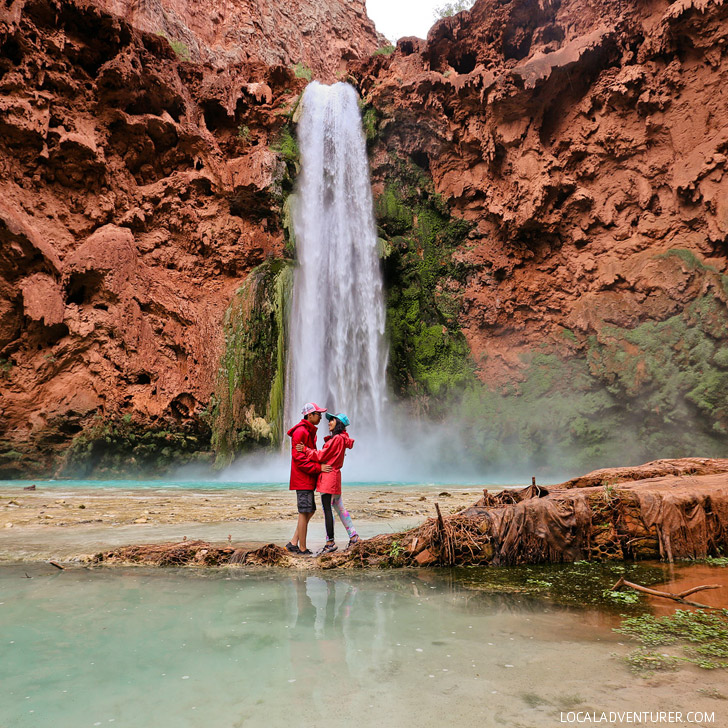 Pin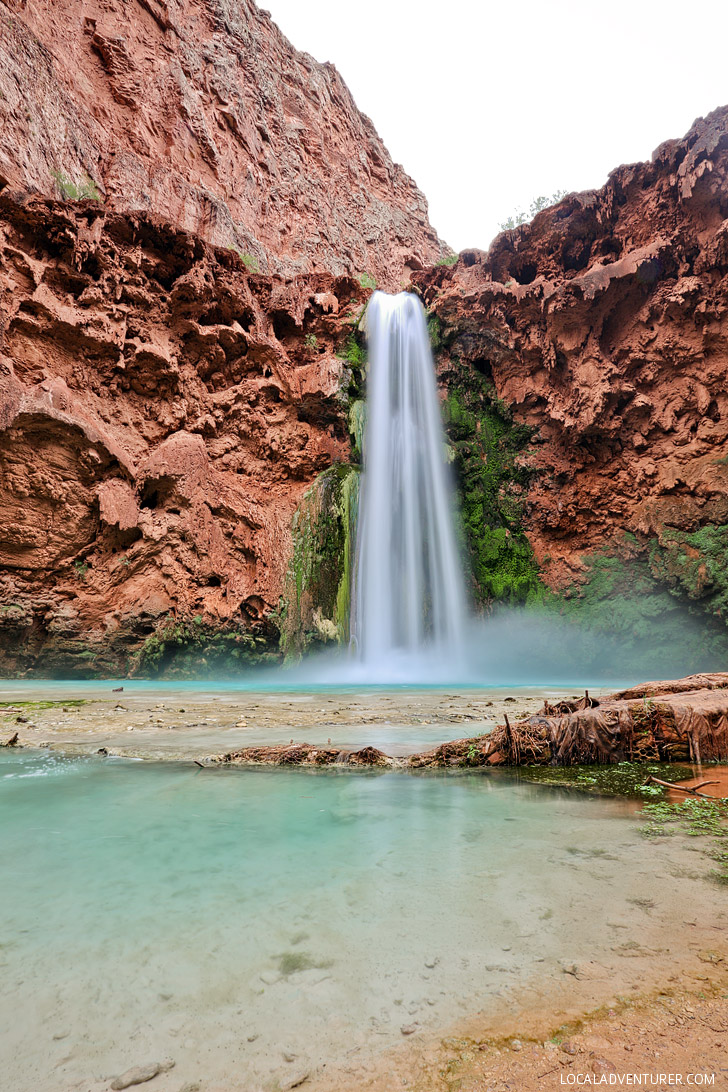 Pin
Hiking to Beaver Falls
Then we hiked onward to Beaver Falls, which is the furthest of them all. We crossed through creeks, walked through brush as tall as we were, and climbed and descended ladders before making it there. Though Beaver Falls wasn't the most beautiful falls in the reservation, the hike was a ton of fun! This one was more about the journey than the destination. By the time we arrived, it was nearing sunset, and most people were already heading back. A few of our group did some cliff jumping. Sadly, neither of us had the balls to do it (and my body is always sabotaging me, and it's always that time of the month on hiking trips).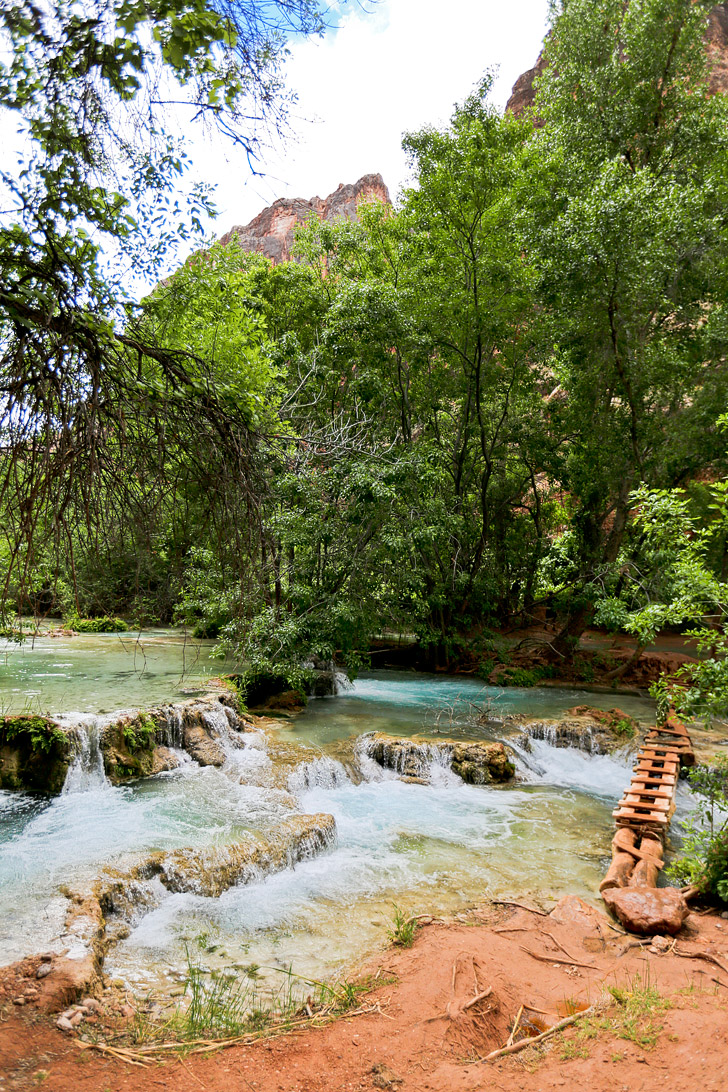 Pin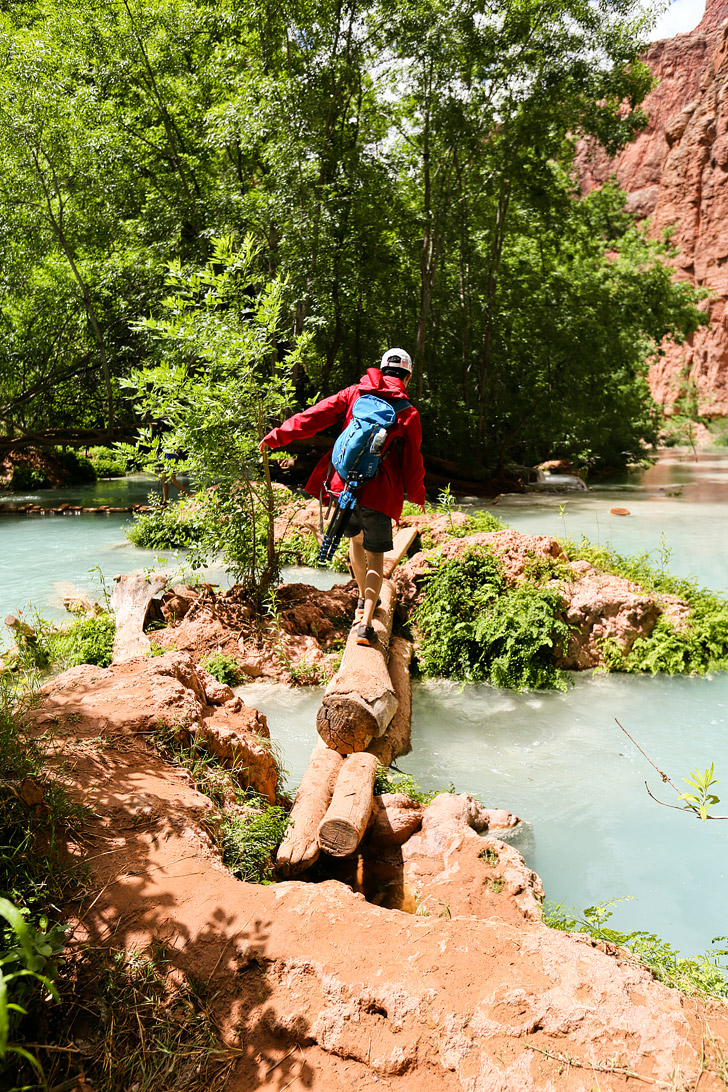 Pin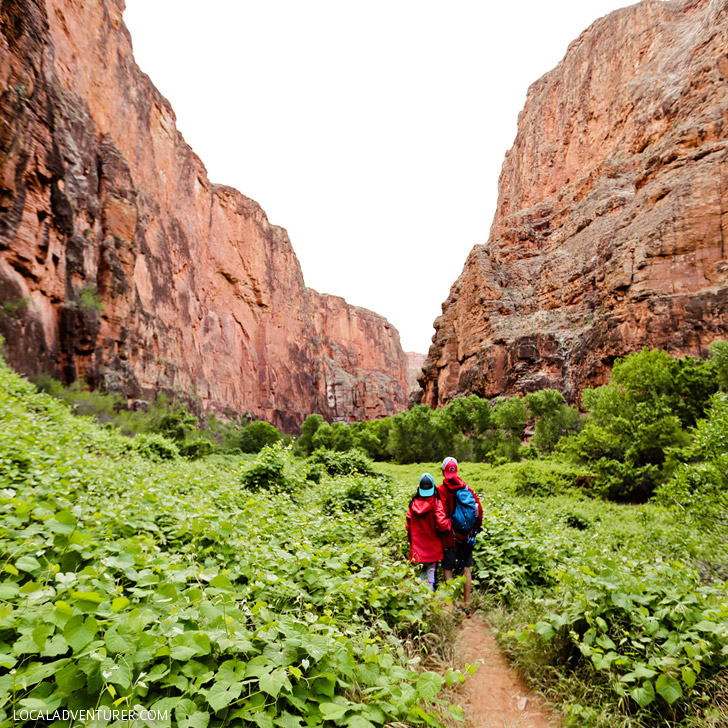 Pin

Pin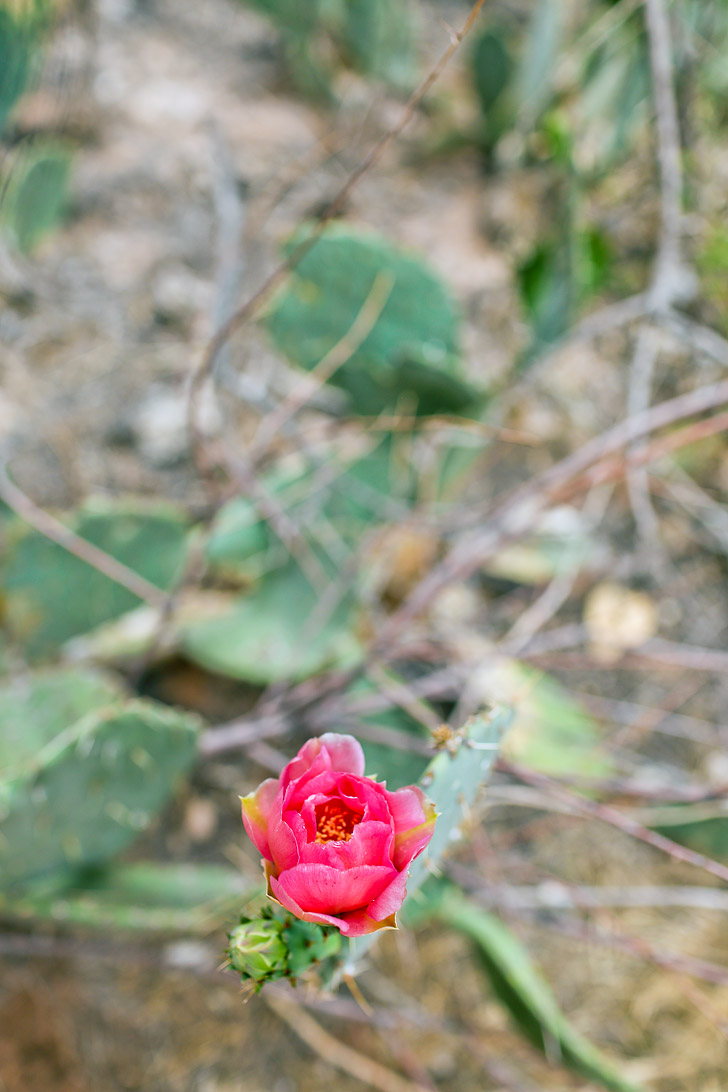 Pin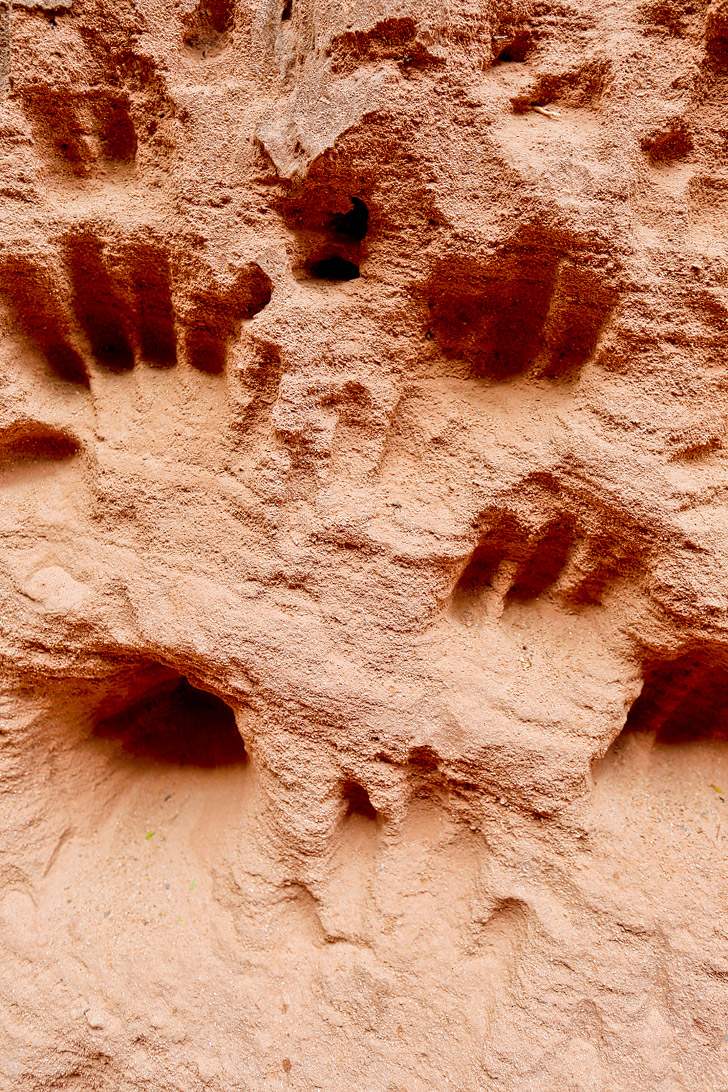 Pin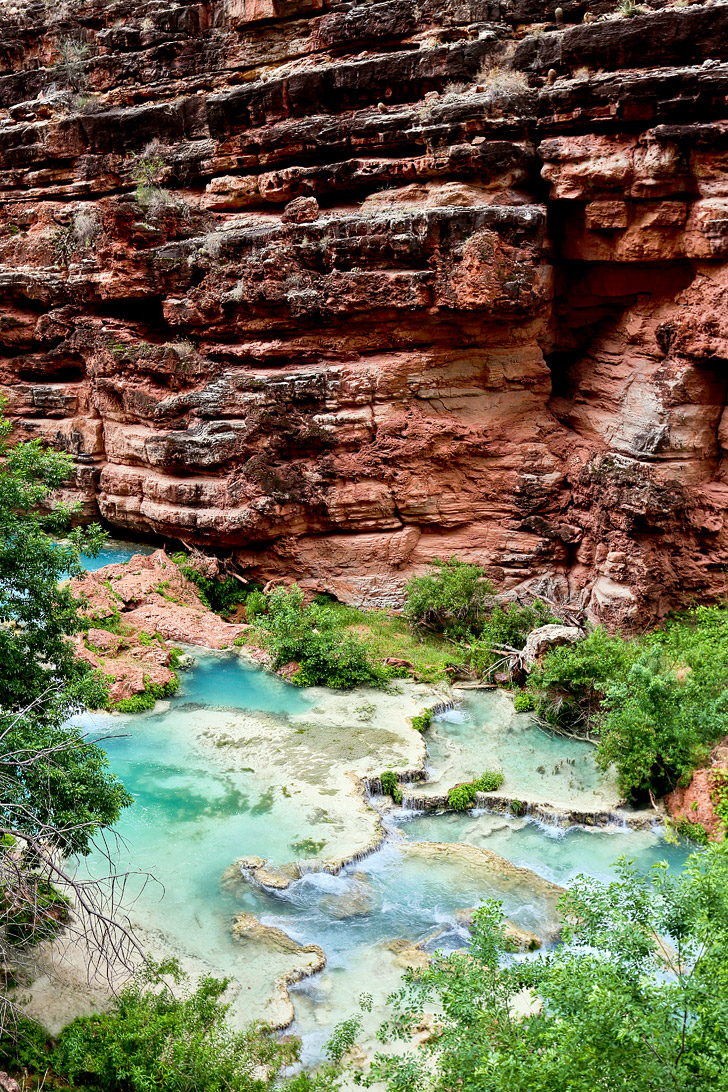 Pin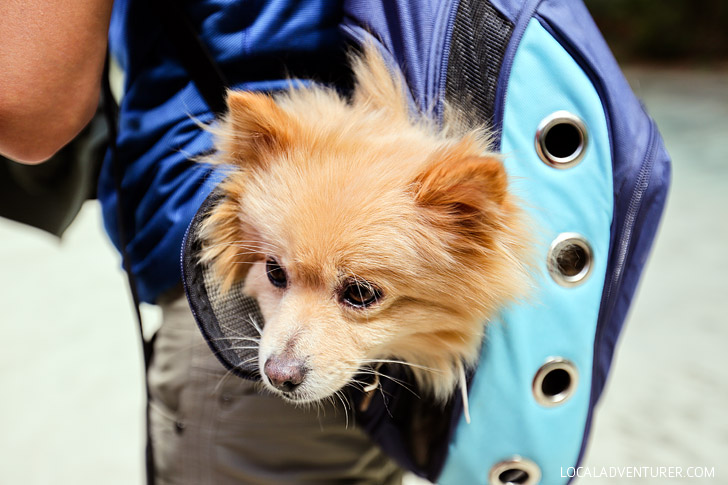 Pin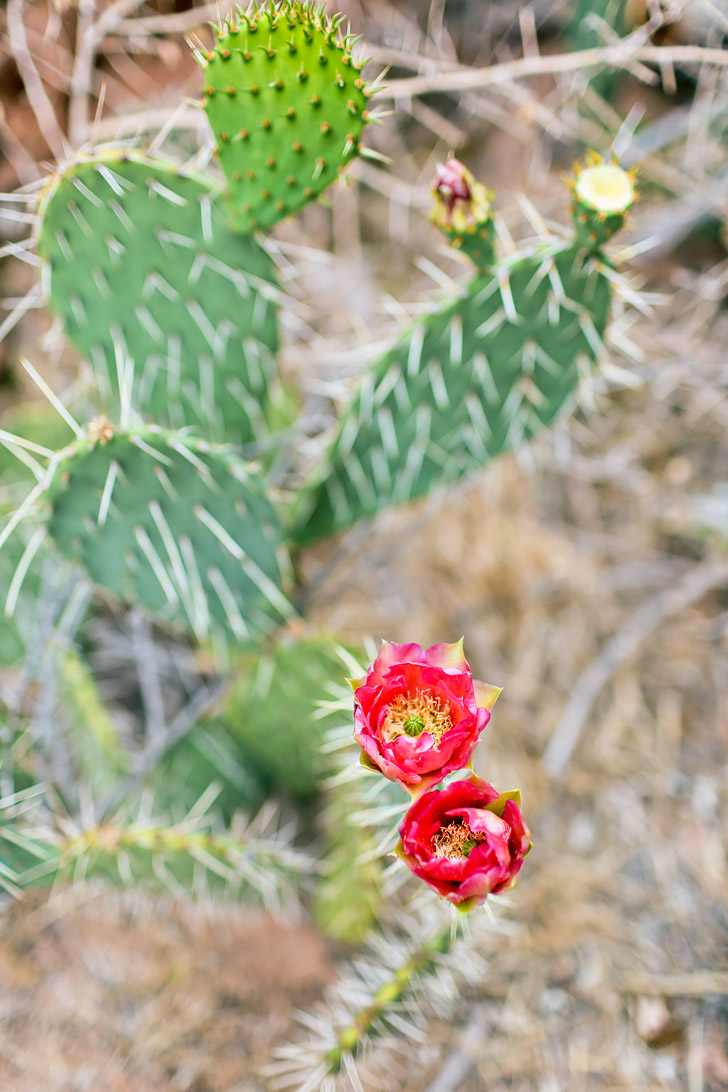 Pin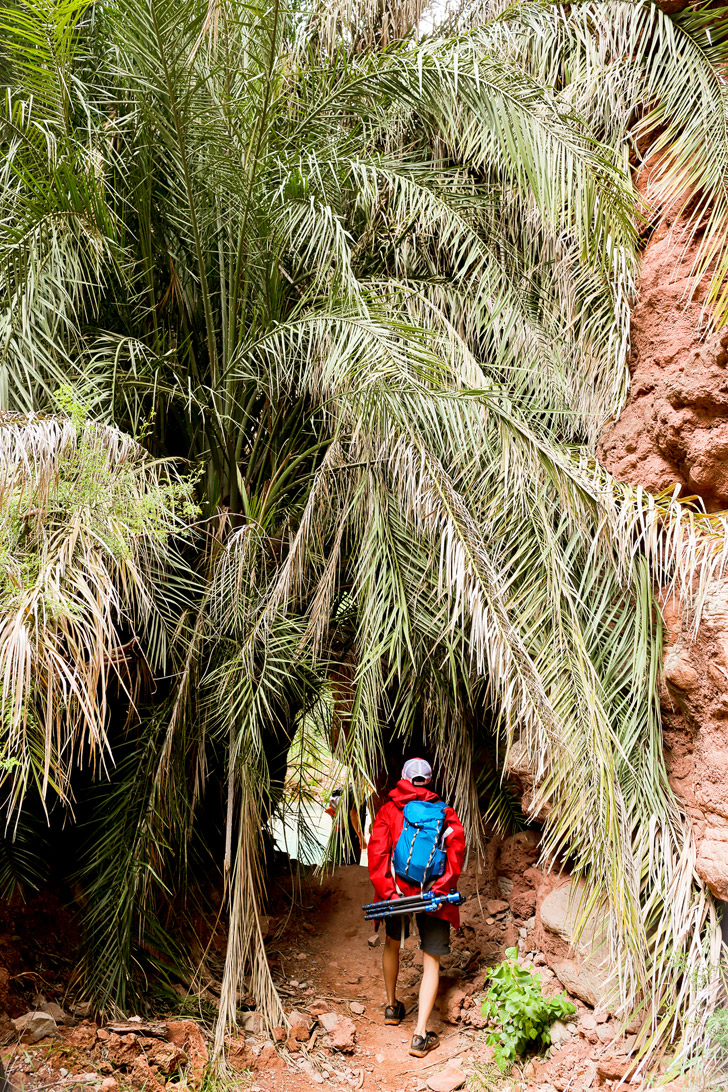 Pin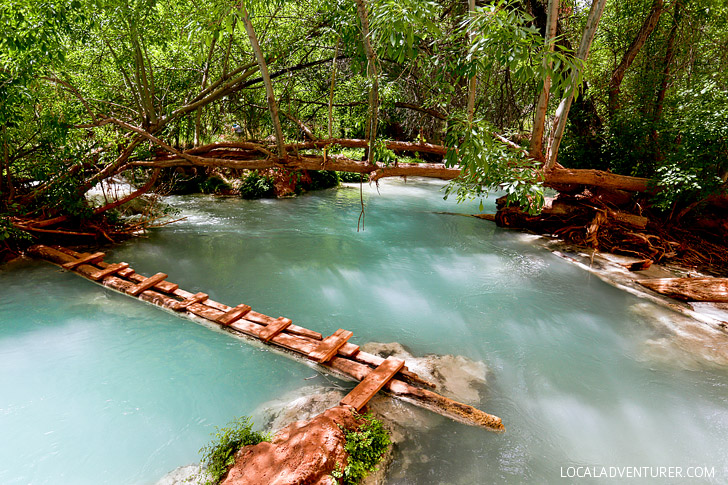 Pin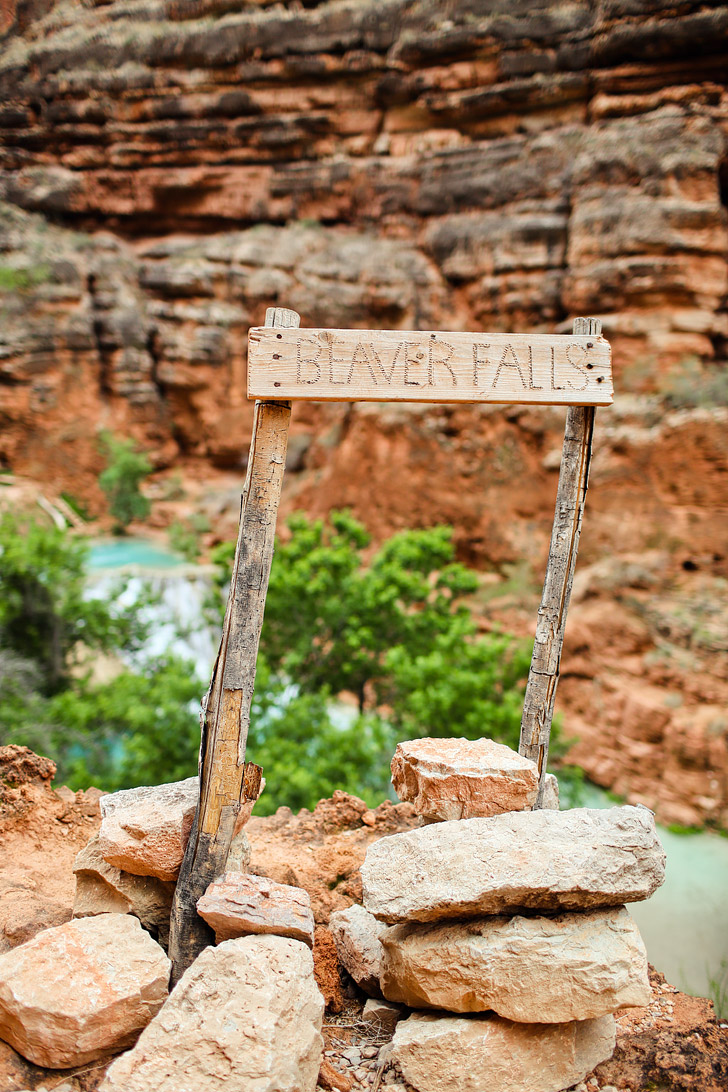 Pin
Pin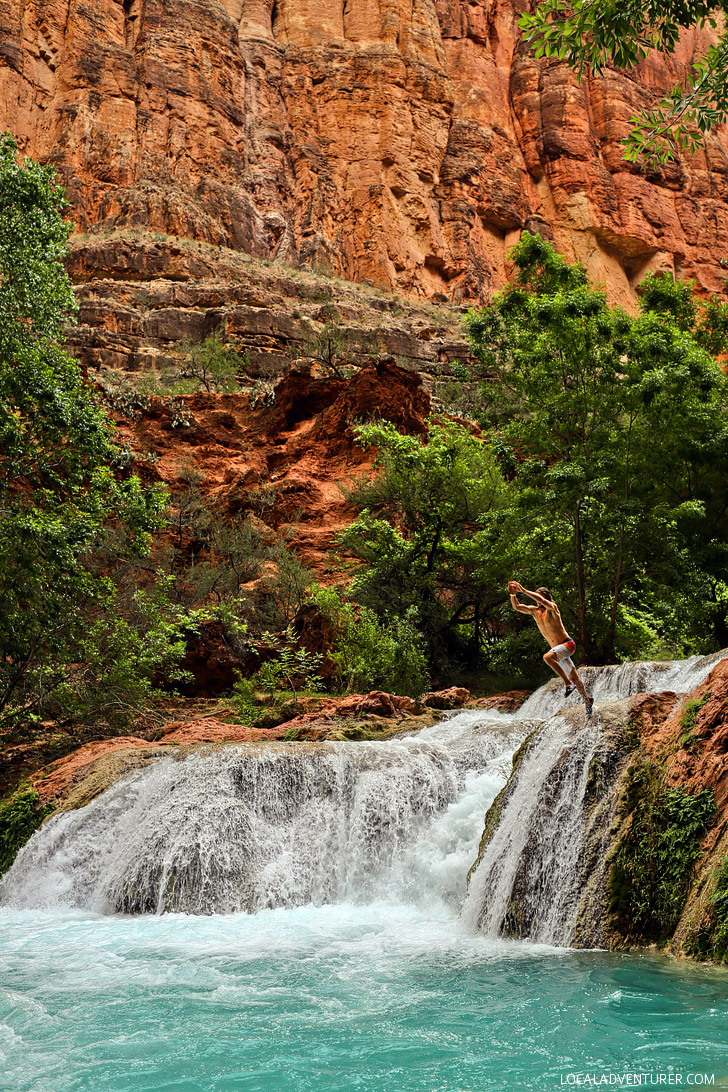 Pin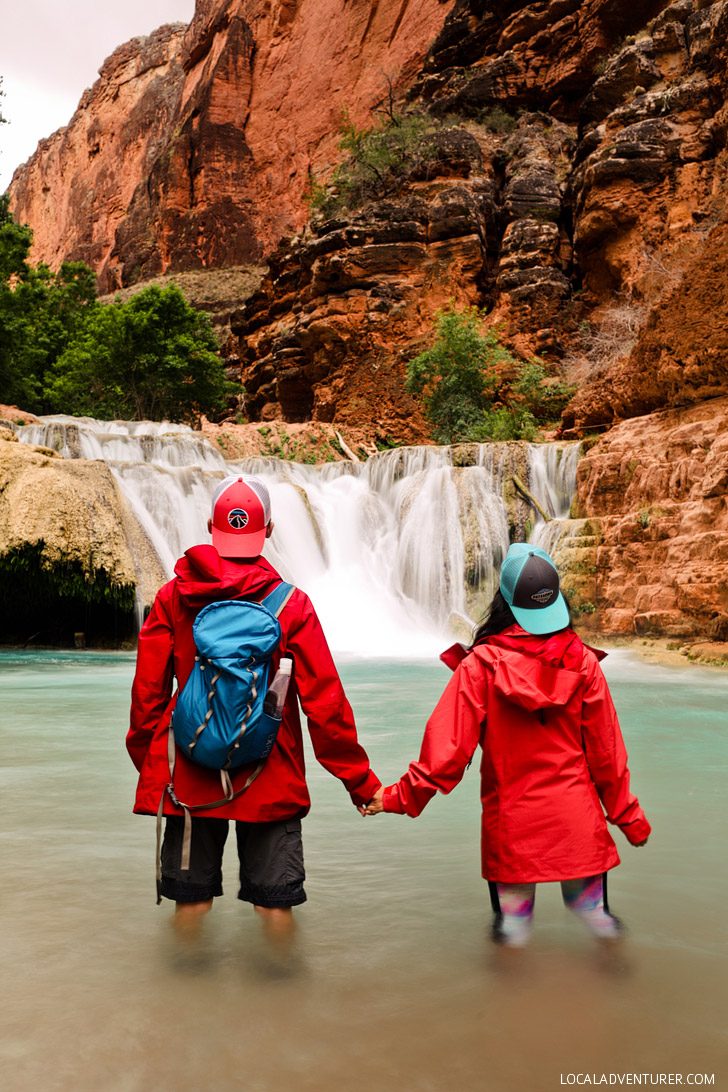 Pin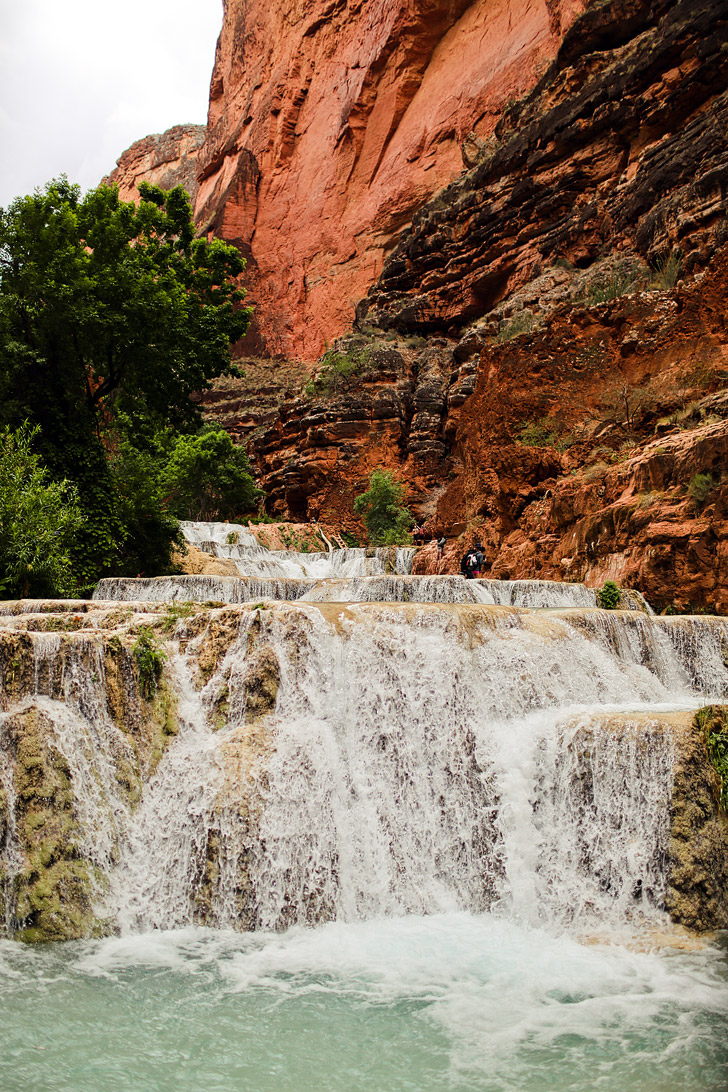 Pin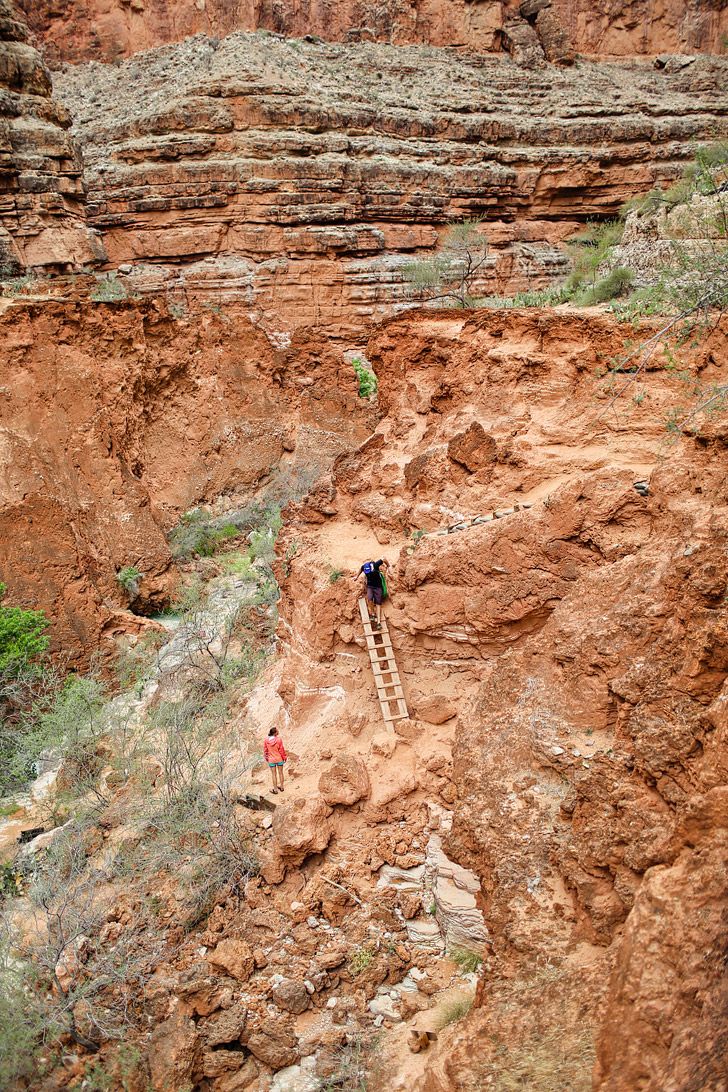 Pin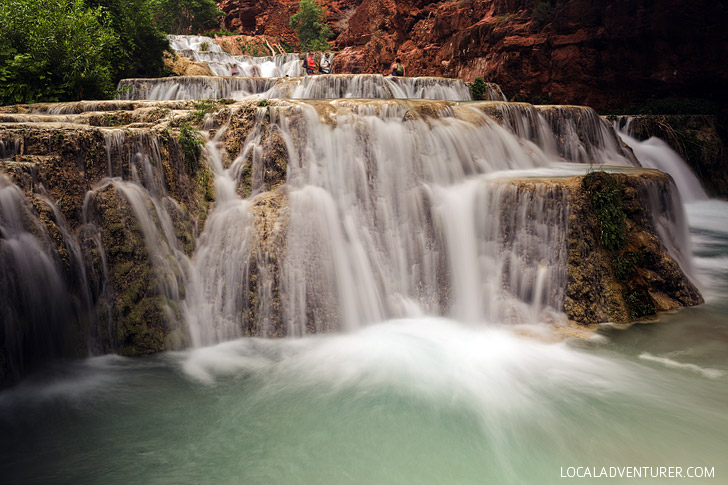 Pin
Hiking Back in the Dark at New Moon… with Mountain Lions?
By dinner time, a few of us talked about hiking back through the night to beat the heat. Also, some of the guys wanted to make it back for Mother's Day lunch. As the last of the light started to disappear, 7 of us packed up and said our goodbyes.
This was our first time hiking in the dark, and even with a group of 7, I'm not sure that we'd ever do it again! It was pitch black, since it was a new moon, and we completely underestimated how disorienting hiking in the dark can be. Fortunately, we're in a canyon so there aren't too many places you can go to get lost. There are only a few key turns (don't miss the most important right turn after the bridge at the beginning). The other factor is your imagination! Seeing eyes glowing in the dark or hearing rustling in the distance definitely kept us on our toes and hiking faster. There were times it felt like we were in a horror movie with our backs against each other waiting to be pulled into the darkness. Despite some hurting knees and legs, all of us joked and chatted to get our minds off of possibly getting attacked by mountain lions.
The last stretch of the hike was the most painful (remember how it was all switchbacks downhill on the way there?). There were several times I felt like giving up., but when we saw the light of the parking lot, it gave us hope. It was definitely one of our most memorable hikes and experiences. Now, we can say that we all survived a night in the canyons. We made some new friends, tested our navigation skills, and enjoyed one of the most beautiful falls in the US. We definitely hope to make it back in the future (but now that we did the backpacking thing, I wouldn't be opposed to taking the helicopter down next time).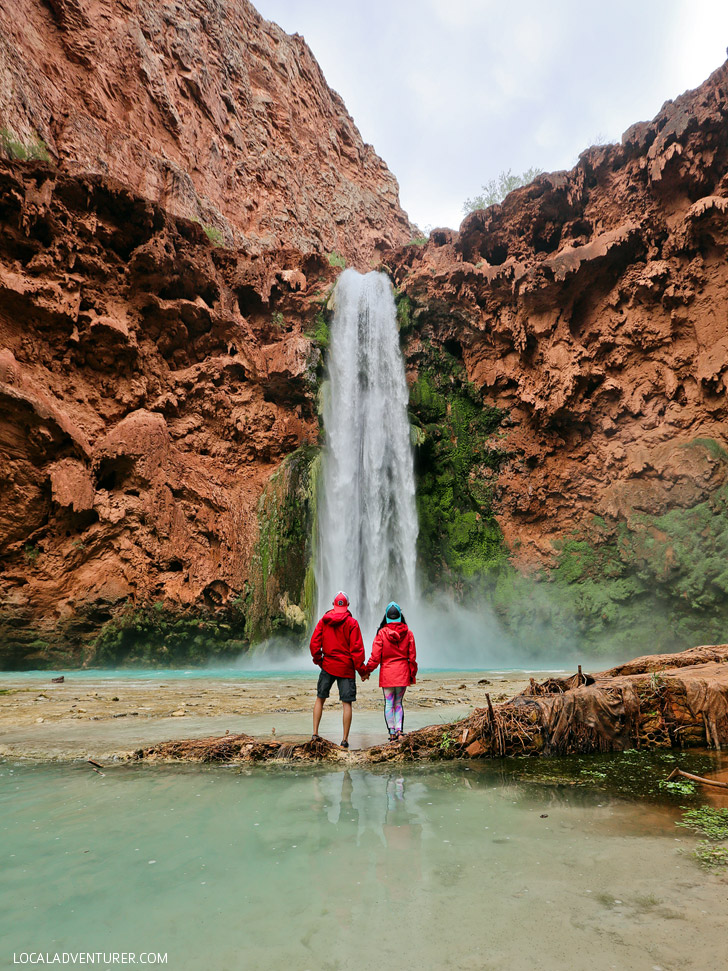 Pin
All photos were taken by Canon 5D Mark III + 35mm / 1.4L
TIPS FOR BACKPACKING HAVASUPAI DAY 2:
Bring your water shoes! You will be hiking through streams, crossing logs and make-shift bridges, and up and down ladders. We saw people slip off the logs into the water. These are the ones I use. These are the ones Jacob uses. If they come out with a women's version of Jacob's, I would prefer his too.
Pack your bathing suit if you want to swim in the pools of Mooney Falls. We didn't, because we wanted to continue the hike to Beaver and didn't have time for both.
Depending on the time of year and weather, consider bringing a rain jacket. We got rained on at the end of our hike.
If you're hiking in the dark, hike in groups of 3 or more. There are definitely mountain lions living in the area.
Need more tips? Check out How to Get Permits to Havasupai + Other Helpful Tips For Your Hike and What to Pack for Your Havasupai Backpacking Trip

What's the most terrifying outdoors experience you've had?