During our time living in the Airstream, there were a lot of places we wanted to see, but one state we especially wanted to visit was Montana. After spending a week in Glacier National Park, we were in love.
We didn't get to do everything we wanted in the park, let alone the rest of the state, so we put together a list of adventures for our next trip and to hopefully inspire your next visit too!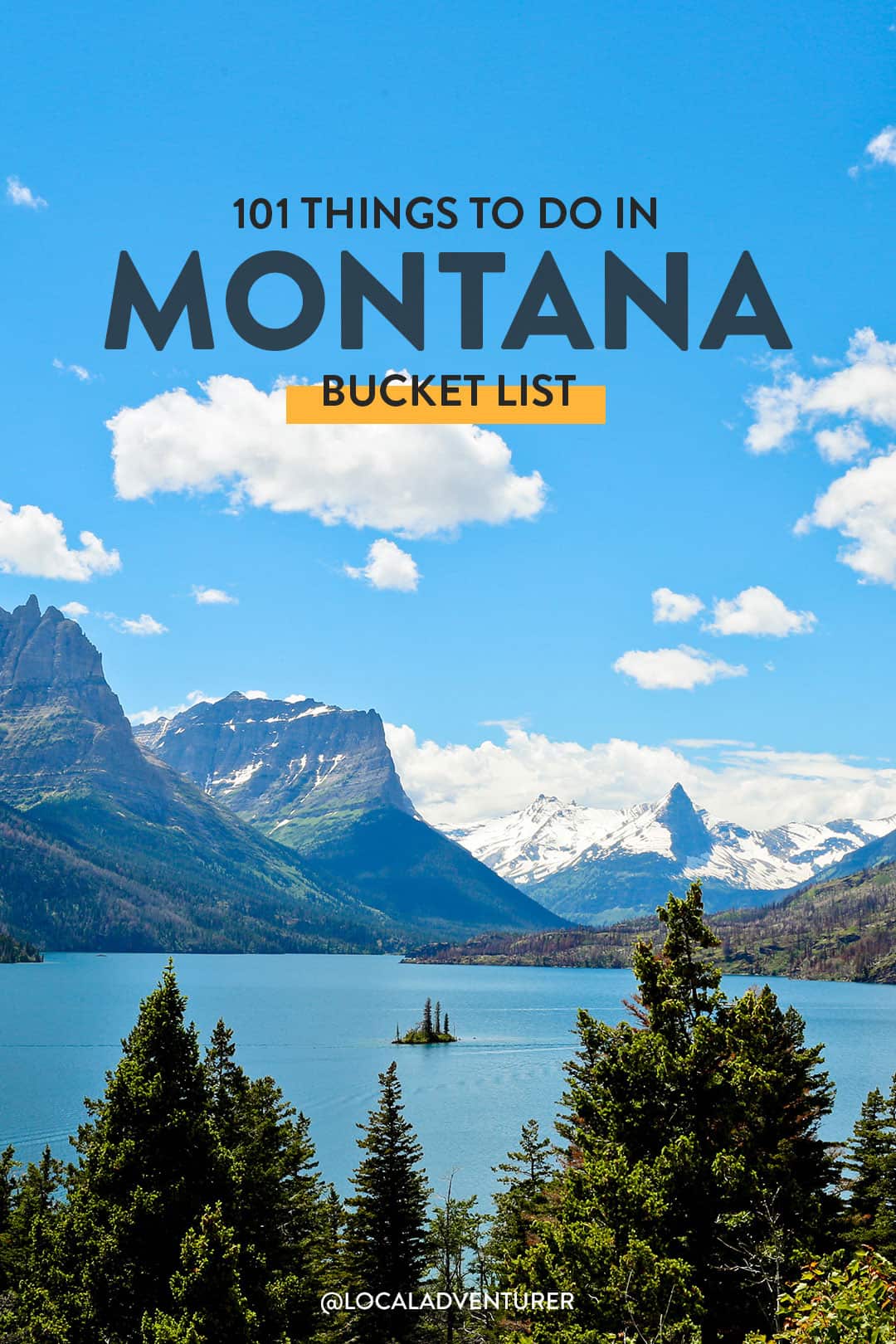 This post is brought to you in partnership with Visit Montana. All opinions are always our own. This post may contain affiliate links, where we receive a small commission on sales of the products that are linked at no additional cost to you. Read our full disclosure for more info. Thank you for supporting the brands that make Local Adventurer possible.
Last Updated: January 18, 2021
101 Things to Do in Montana for Anyone Who Loves Adventure
To help organize the list, we broke it into the 6 different regions.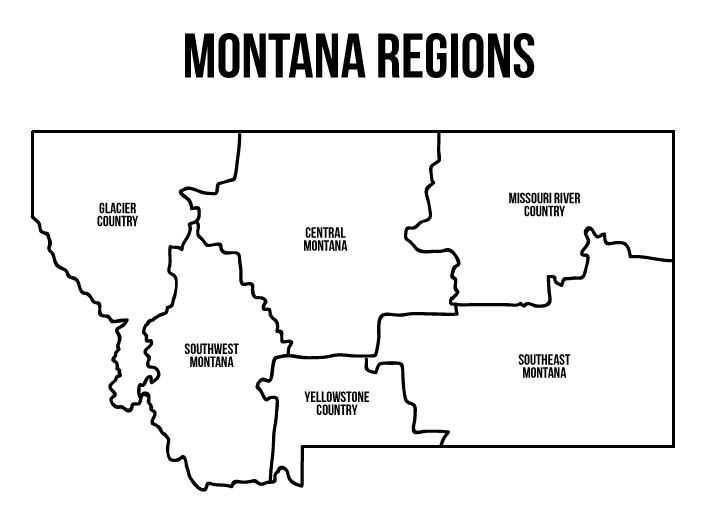 We love a good road trip! It's one of the best ways to see all the gems in each state, and Montana has so many beautiful scenic byways to see all its beautiful landscapes and wildlife.
Absarokee Loop Scenic Drive (Yellowstone Country)
Beartooth Highway (All-American Road) (Yellowstone Country)
Big Sheep Creek Backcountry Byway (Southwest Montana)
Big Sky Back Country Byway (Southeast Montana)
 Charles M. Russell National Wildlife Refuge Auto Tour (Missouri River Country)
C.M. Russell Auto Tour Route (Central Montana)
Going-to-the-Sun Road (Glacier Country)
Kings Hill Scenic Byway (Central Montana)
Lake Koocanusa Scenic Byway (Glacier Country)
Lake Loop (Yellowstone Country)
Lonesome Highway (Missouri River Country)
Mill Creek Route (Southwest Montana)
Seeley-Swan Scenic Drive (Glacier Country)
Missouri Breaks Back Country Byway (Central Montana)
Paradise Valley Scenic Loop (Yellowstone Country)
Pioneer Mountains Scenic Byway (Southwest Montana)
US Highway 2 (Glacier Country, Central Montana, Missouri River Country)
Virginia City Loop (Southwest Montana)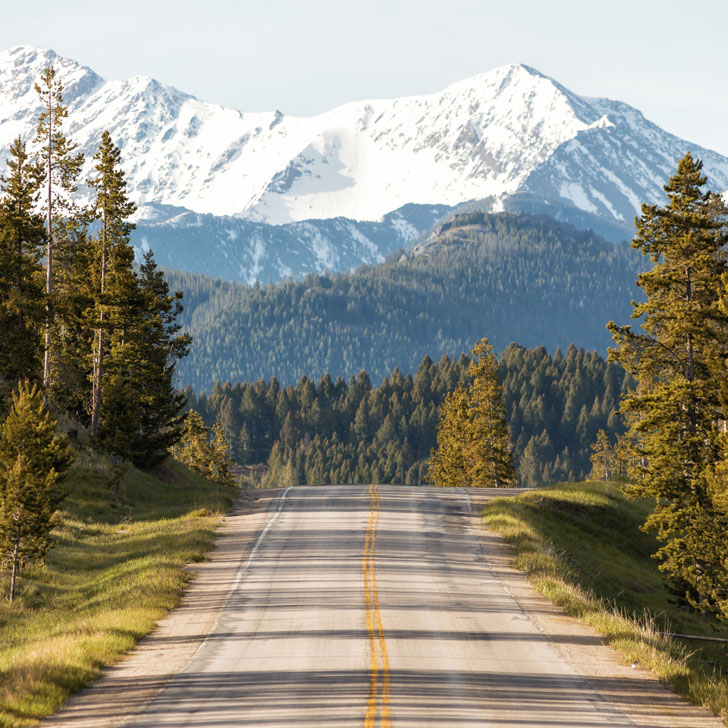 Check out this video they just released. I still remember driving through the state in constant awe. The entire state has so many beautiful landscapes that we had tons of moments where we had to pull over or make a U-turn.
Some of the best spots were the ones we discovered on the way to our main destination. We're ready to go back to do another road trip through the state. Hey Montana, can we be in the next video? 😉
This is a well-known area of the state and is where Glacier National Park lies, and probably what you're thinking of when you picture Montana. It's brimming with beautiful forests, alpine lakes, massive mountains, and an abundance of wildlife. This is where we've spent the majority of our time in Montana.
Bob Marshall Wilderness
Chief Mountain
Fish Creek State Park
Frenchtown Pond State Park
Holland Lake & Holland Falls
Kootenai Falls Swinging Bridge
Lone Pine State Park
Milltown State Park
Mission Mountains Wilderness Complex
Mount Sentinel M Trail
National Bison Range
Painted Rocks State Park
Placid Lake State Park
Polebridge
Ross Creek Cedar Grove Scenic Area
Thompson Falls State Park
Whitefish Lake State Park
Wayfarers State Park
Central Montana is full of history. You can explore a fur-trading outpost, follow in the footsteps of Lewis and Clark, and see one of the largest buffalo jump sites in the country, all amongst breathtaking landscapes.
Ackley Lake State Park
Benton Lake National Wildlife Refuge
First Peoples Buffalo Jump State Park
Freezeout Lake Wildlife Management Area
Giant Springs State Park
Smith River State Park
Sluice Boxes State Park
The Montana Dinosaur Trail (some stops)
Tower Rock State Park
Upper Missouri River Breaks National Monument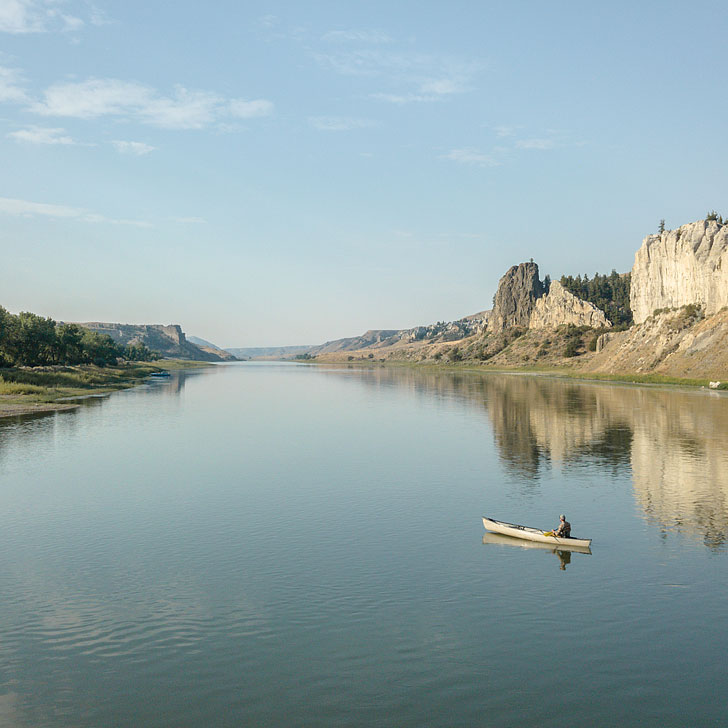 If you're looking to get away from busyness and noise of the city, then you need to visit the Missouri River Country. There are endless miles of untouched landscape. Keep an eye out for elk, deer, and pronghorn antelope grazing and roaming in the wild.
Bowdoin National Wildlife Refuge
Brush Lake State Park
Charles M. Russell National Wildlife Refuge
Fort Peck Dam & Reservoir
Fort Union Trading Post National Historic Site
Great Plains Dinosaur Museum and Field Station
Hell Creek Formation
Hell Creek State Park
Medicine Lake National Wildlife Refuge
Outlaw Trail
The Little Rocky Mountains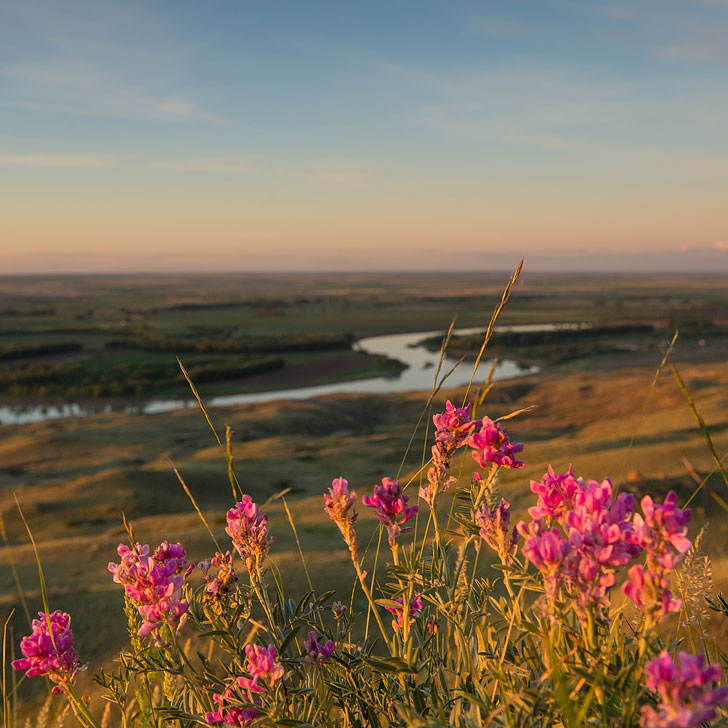 Southwest Montana is where you can soak in hot springs, wander through ghost towns, and see the remnants of prospectors who made it rich in this region. If you visit in the winter, you can explore the landscape on skis or visit in the summer to hike and kayak.
Anaconda Smoke Stack State Park
Bannack State Park
Beaverhead Mountains
Beaverhead Rock State Park
Big Hole National Battlefield
Big Hole River
Black Sandy State Park
Clark's Lookout State Park
Elkhorn State Park
Lewis and Clark Caverns State Park
Gates of the Mountains
Georgetown Lake
Granite Ghost Town State Park
Grant-Kohrs Ranch National Historic Site
Lost Creek State Park
Mount Helena City Park
 Norris Hot Springs
Red Rock Lakes National Refuge
Spring Meadow Lake State Park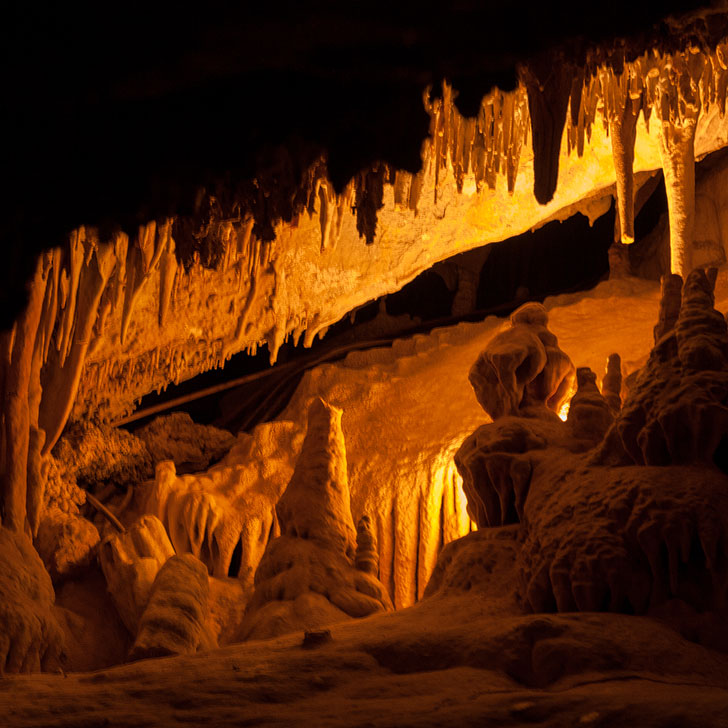 Montana has the entrances to the north side of Yellowstone National Park, although the bulk of it is in Wyoming. You should take the time to explore the other valleys and rivers that make this area so beautiful, but if you need a break from the outdoors, check out the towns filled with art galleries or relax in a hot spring.
Absaroka-Beartooth Wilderness Area
Bear Trap Canyon Wilderness
Chico Hot Springs
Cooney State Park
Gallatin River
Hyalite Canyon
Madison Buffalo Jump State Park
Missouri Headwaters State Park
Paradise Valley
See the beautiful colors of the badlands, and experience the modern day wild west. Cattle drives, rodeos, and wild horses are still prevalent, and you can still see the cowboy and Native American culture all over the region.
Bighorn Canyon National Recreation Area
Chief Plenty Coups State Park
Four Dances Recreation Area
Greycliff Prairie Dog Town State Park
Lake Elmo State Park
Little Bighorn Battlefield National Monument
Makoshika State Park
Medicine Rocks State Park
Pictograph Cave State Park
Pompeys Pillar National Monument
The Rimrocks and Swords Park
Rosebud Battlefield State Park
Terry Badlands Wilderness Study Area
Tongue River Reservoir State Park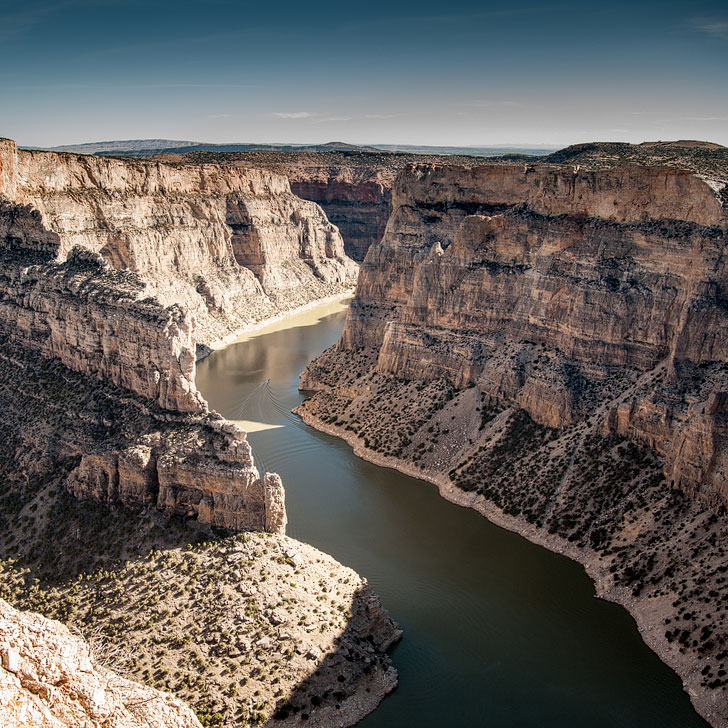 Map of Things to do in Montana
Have you visited Montana? Are there any other things to do in Montana that we missed?
Visit Montana
has lots of resources to get you started and don't forget to bring this list to check off adventures as you go!
Did you enjoy this post? Pin it for later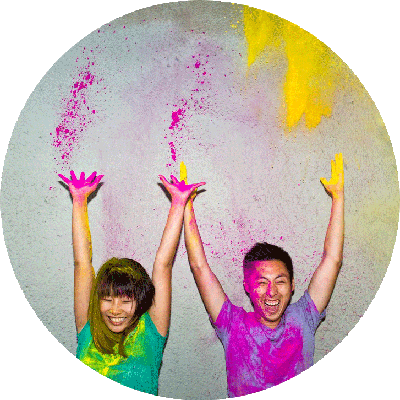 Esther and Jacob are the founders of Local Adventurer, which is one of the top 5 travel blogs in the US. They believe that adventure can be found both near and far and hope to inspire others to explore locally. They explore a new city in depth every year and currently base themselves in Las Vegas.