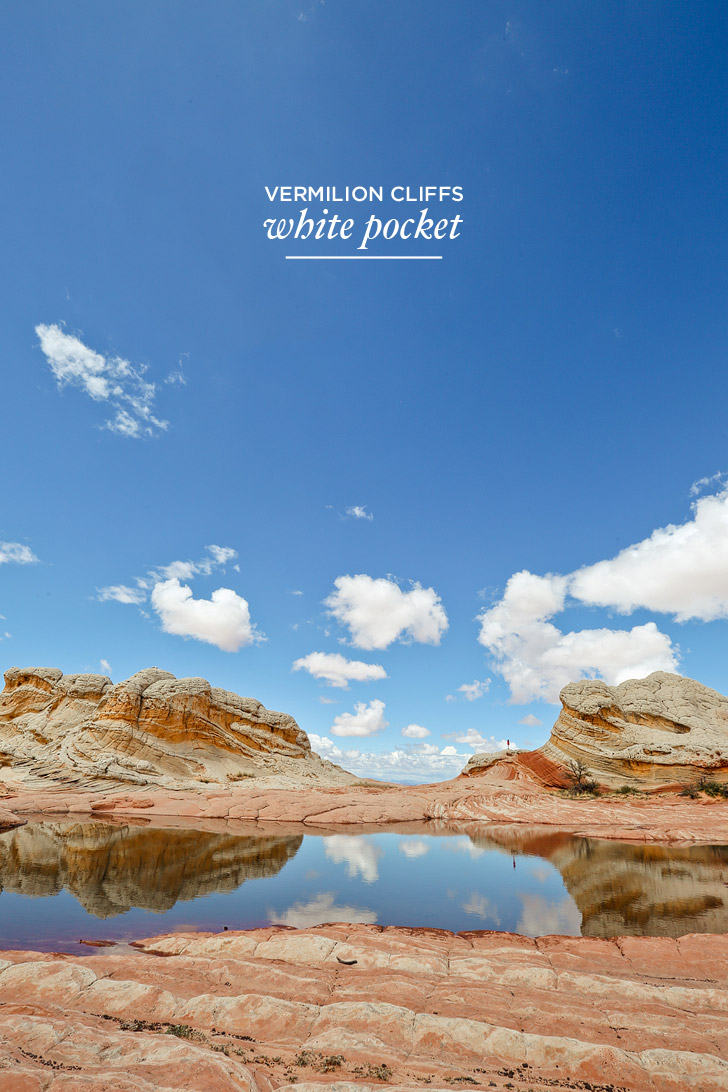 Thank you Dreamland Tours for hosting our trip. This post may contain affiliate links, where we receive a small commission on sales of the products that are linked at no additional cost to you. All opinions are always our own. Read our full disclosure for more info. Thank you for supporting the brands that make Local Adventurer possible.
Last Updated: October 27, 2019
What You Can Expect at the Amazing White Pocket Arizona
First of all, you will need a high clearance vehicle and 4 wheel drive because of the deep sand (which is worse than mud). Since neither of us have experience driving in sand and we didn't want to worry about getting stuck, we decided to go with a tour also recommended to us by our friends.
After picking us up in Kanab, our group of 6 made the long drive to White Pocket. It was nice to not only have to worry about the off-road driving portion, but the drive to the rough roads was two and a half hours from Kanab also. Sometimes it's better to let someone else take care of all the driving.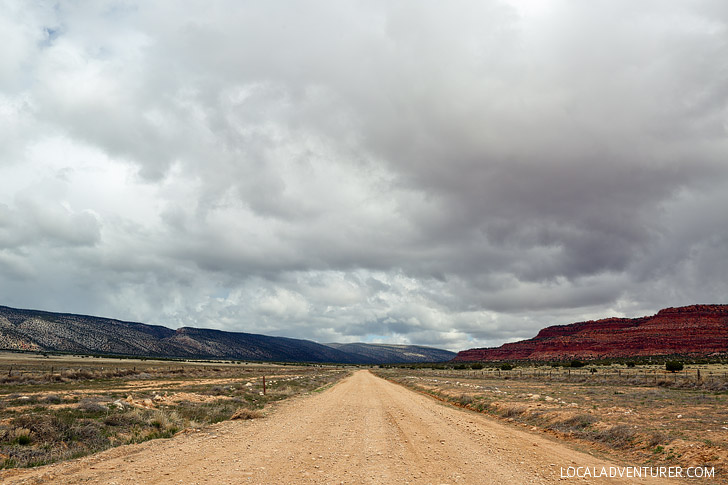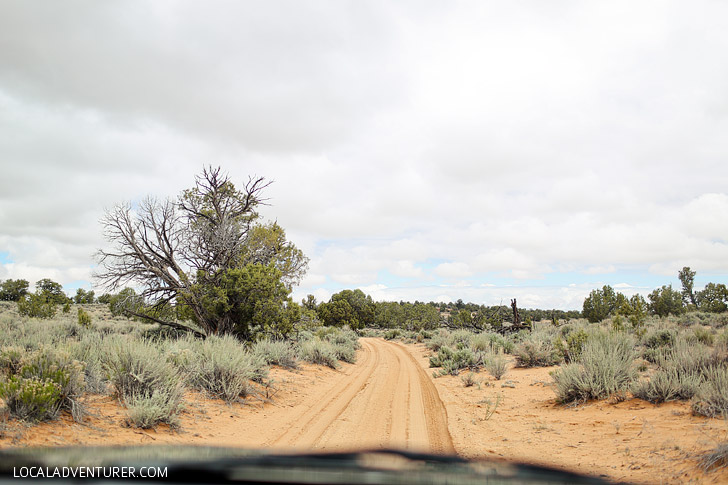 Once we arrived, our guide showed us all of the amazing features of the area. We saw rain clouds in the distance, so we decided to hit the best spots first. Since she knew her way around and often explores on her days off, we saw a lot of interesting landmarks we otherwise couldn't have found. It's amazing to see the mix of colors at White Pocket.
You'll find a mix of white and reddish-orange sandstone. Because of the recent rainy weather, we were even lucky enough to find pools where we could shoot reflections (some photographers wait years to get perfect conditions to shoot these reflections).
We spent a few hours taking photos and exploring, then headed back to the car to get lunch. They provide lunch with the tour, so we all constructed sandwiches and salads and rehydrated before heading back out for another hour or so.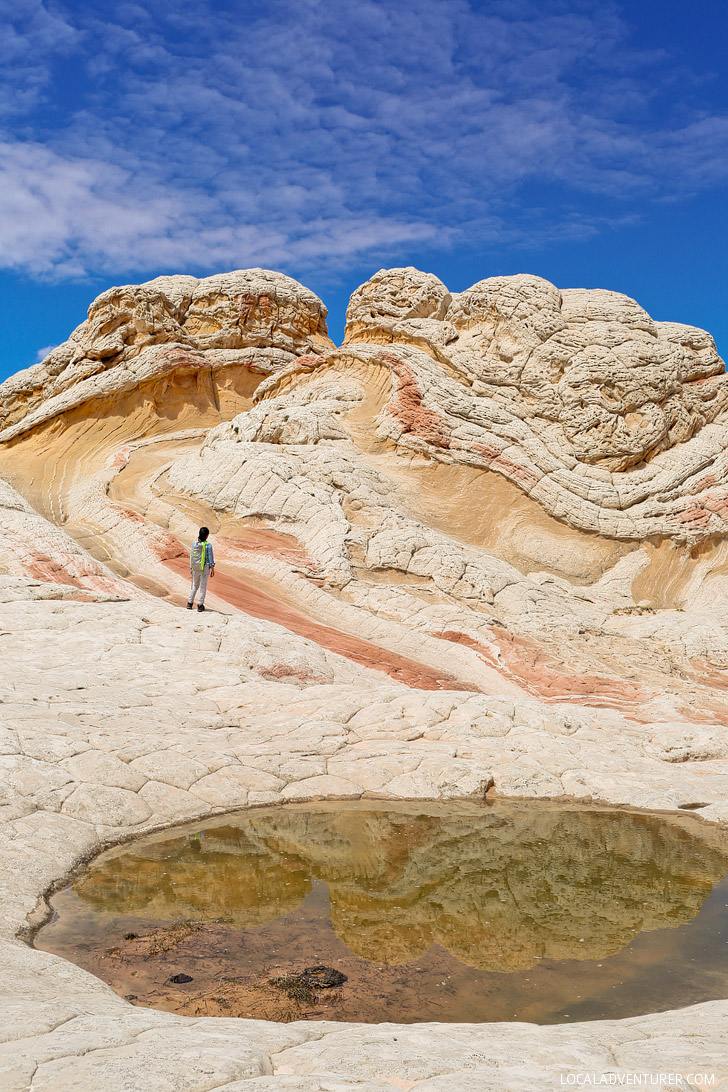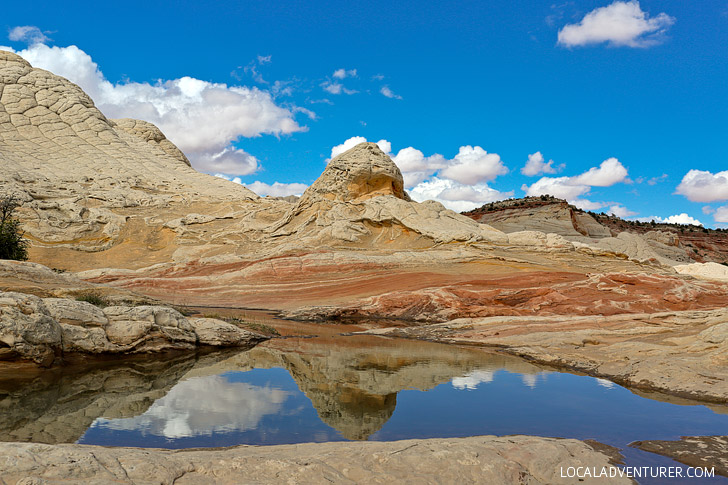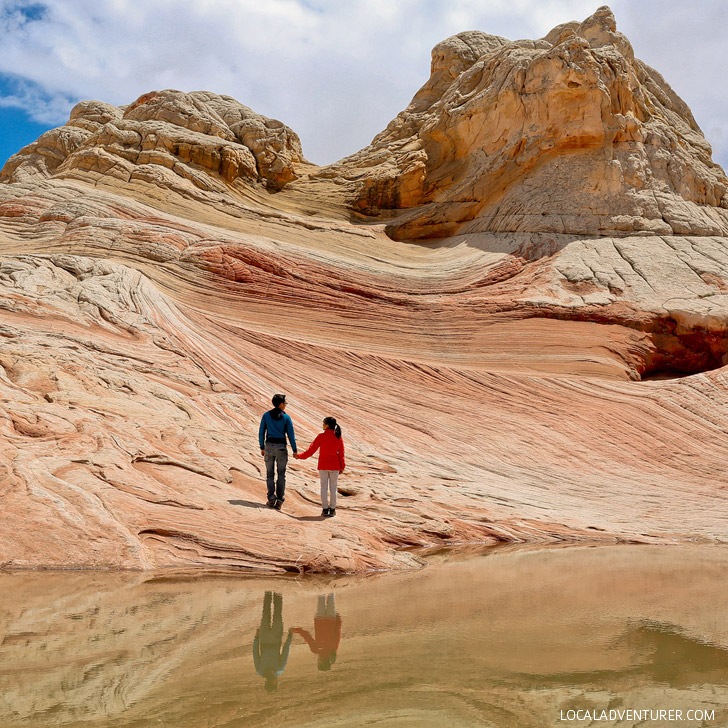 Is White Pocket Better than The Wave?
Many say that it's even better than the Wave, because the Wave formation is such a small area.
Similar to the Wave, White Pocket is an area within Vermilion Cliffs National Monument and has twisty red, yellow, and white sandstone formations. You don't need a permit to get in, which makes it a great alternative on days you're still hoping to win the lottery.
The only catch is that the route to get there is difficult to navigate, which is what has kept this place a hidden gem. If they ever built a gravel road here, it would be completely packed with tourists.
We've heard from both sides, and we can see why people say White Pocket is better. Ultimately, it's a tough comparison.
There is really nothing else like the Wave itself. However, if you're only hiking in to see the iconic spot and you don't explore the rest of Coyote Buttes North, you might be disappointed with how small the Wave area is.
White Pocket, on the other hand, has so many more interesting formations to see, explore, and photograph. For a second visit, we would without a doubt come back to White Pocket but most likely wouldn't go through all the trouble to go to the Wave again anytime soon. If you have the chance, try for both and let us know what you think!
We definitely want to go back and hopefully do their overnight camping tour so we can catch sunrise and sunset. Otherwise, we had a great time and it was nice to have a day we didn't have to worry about driving at all! Check out the White Pocket tour we took with Dreamland Tours (plus other tours in the area).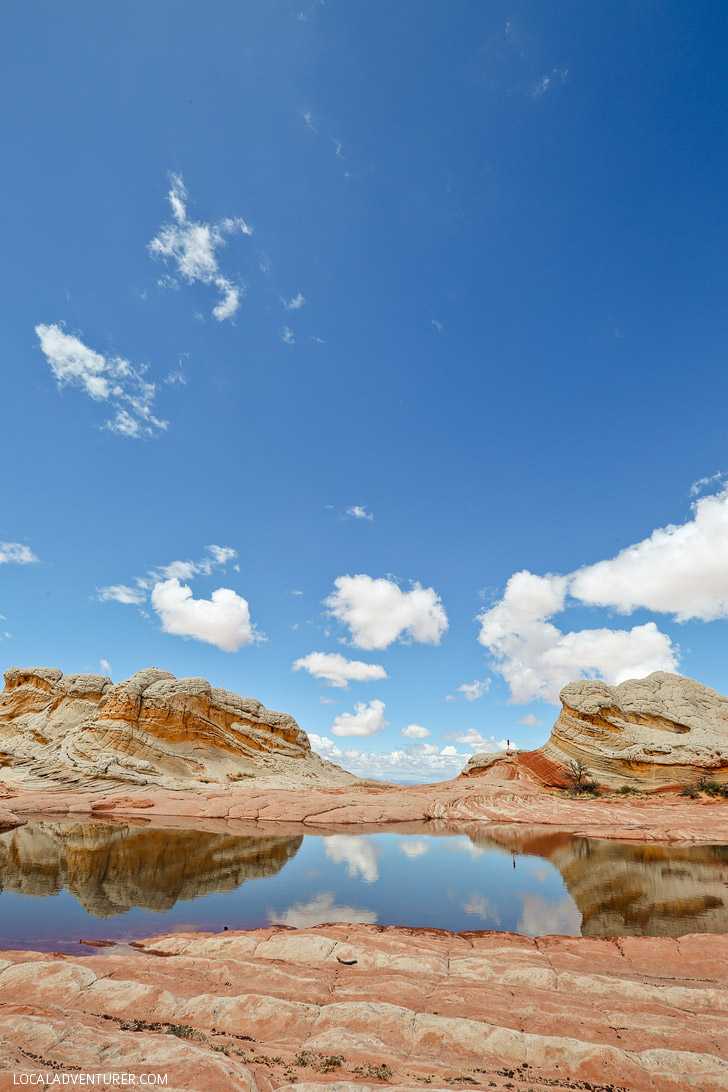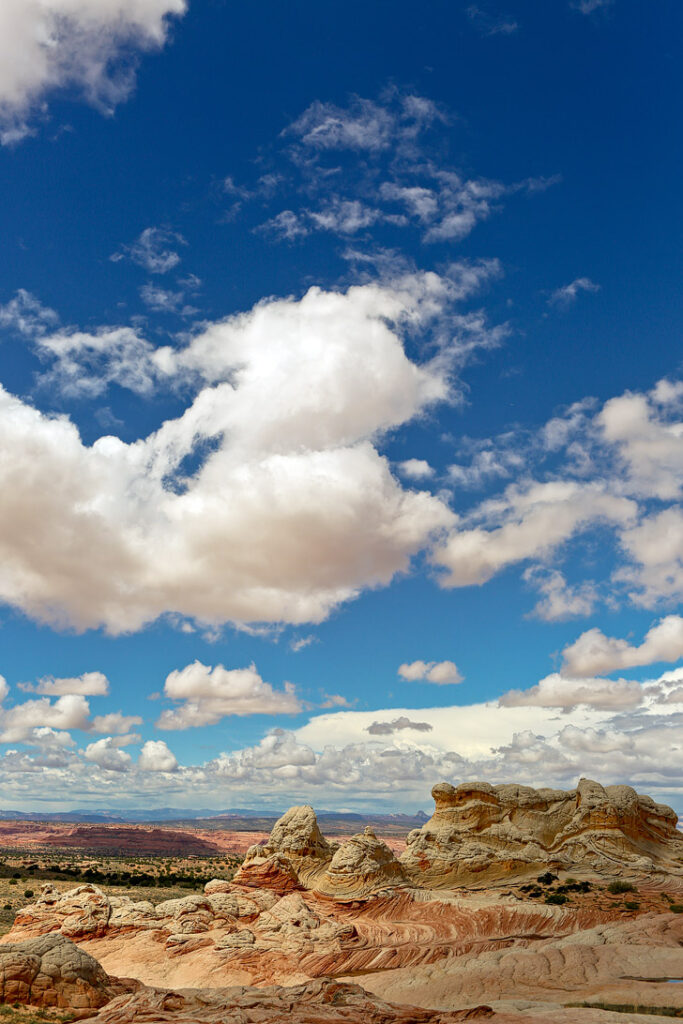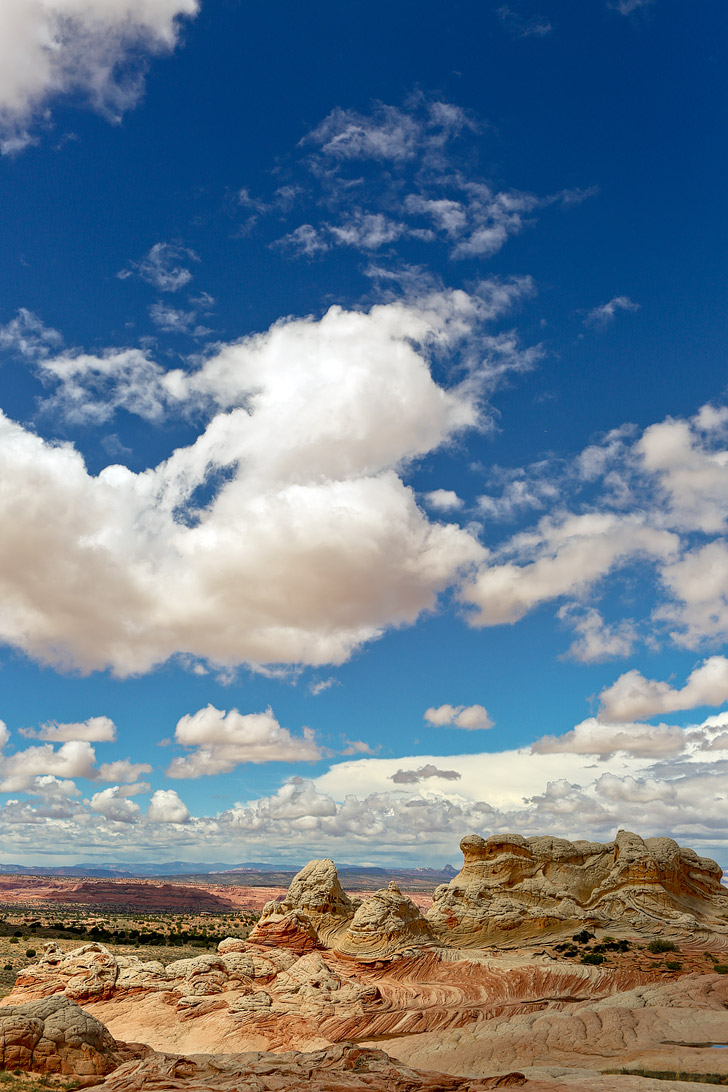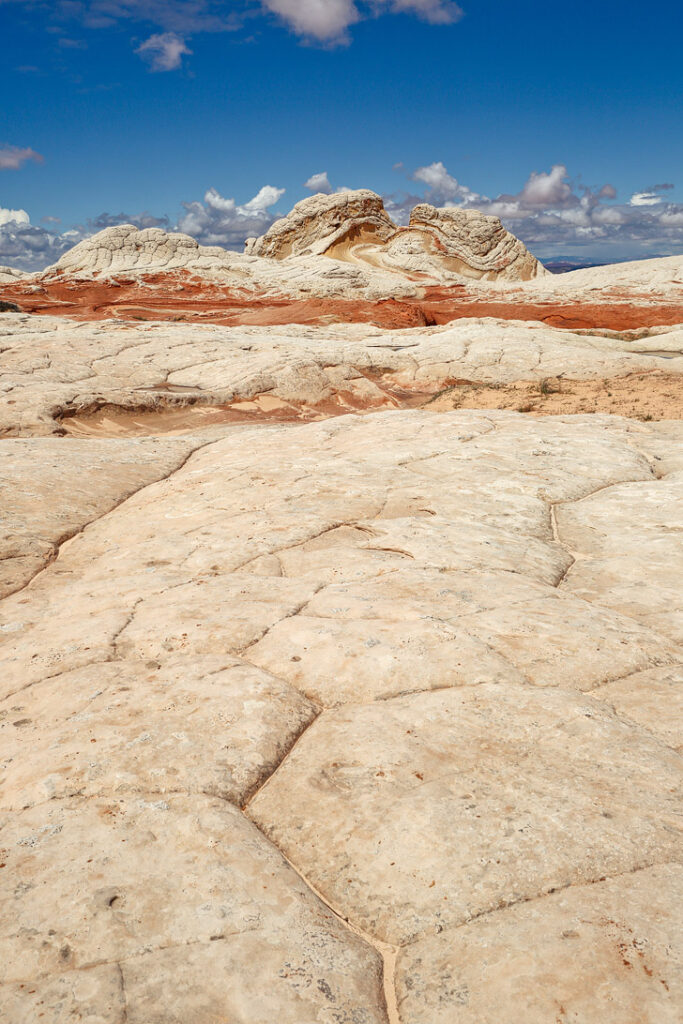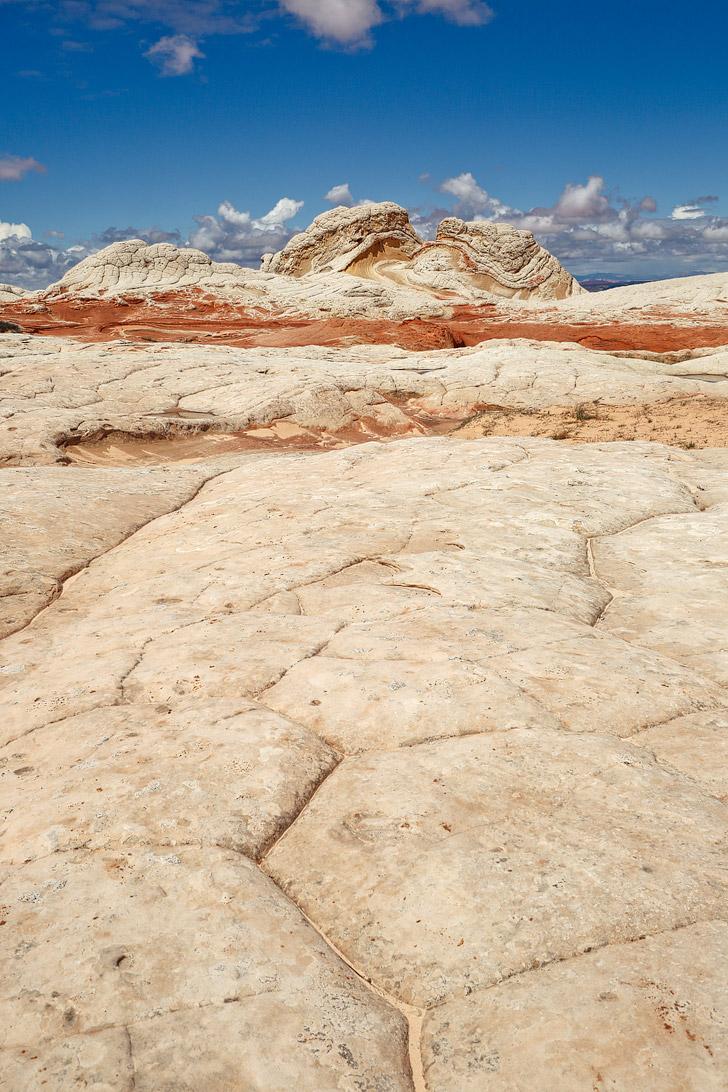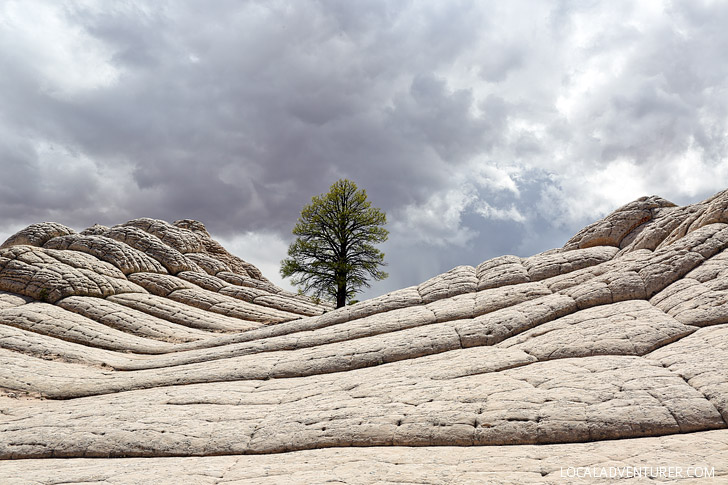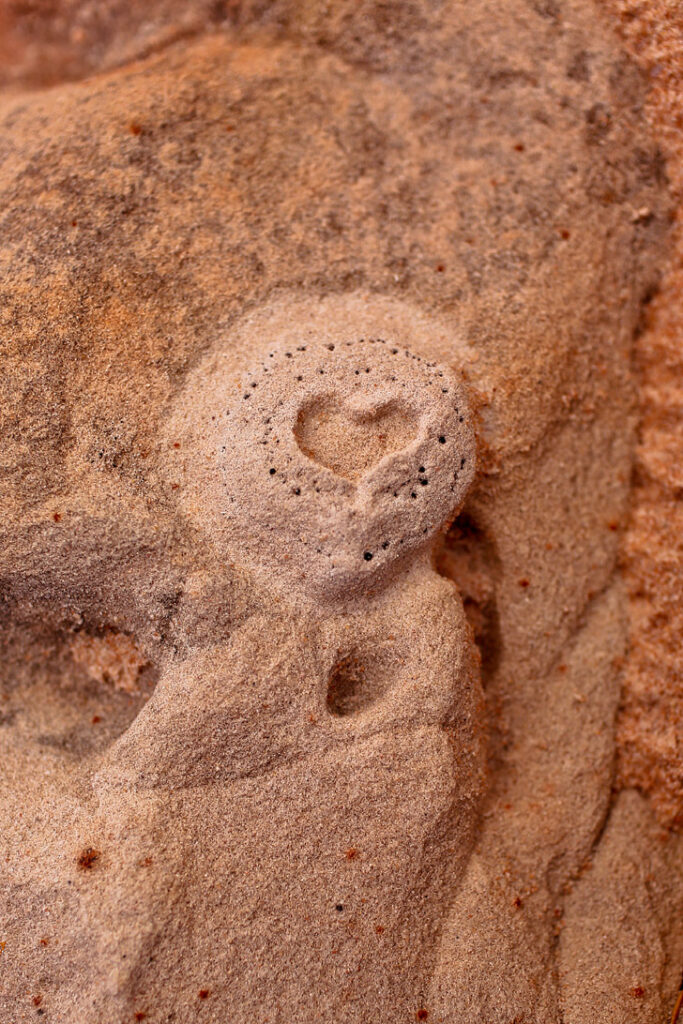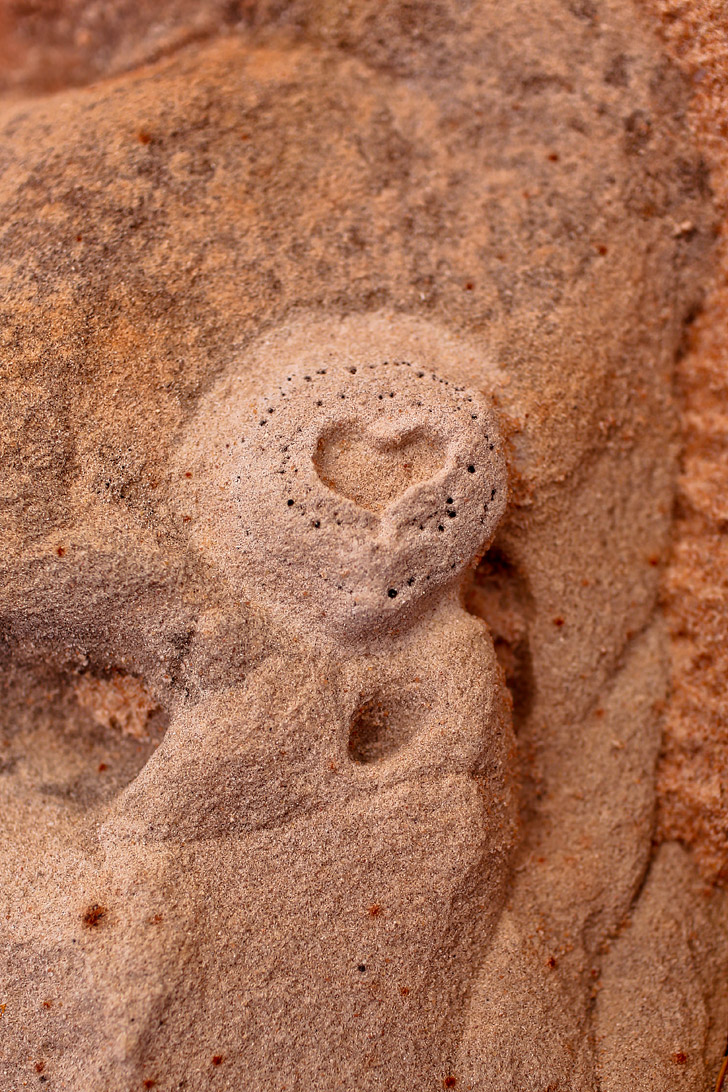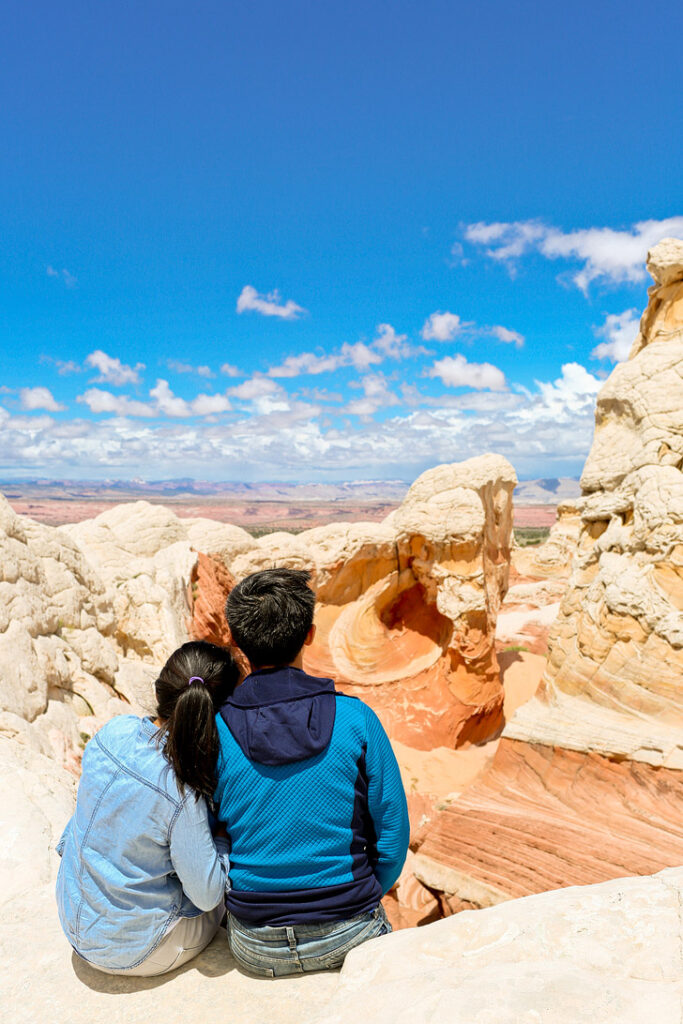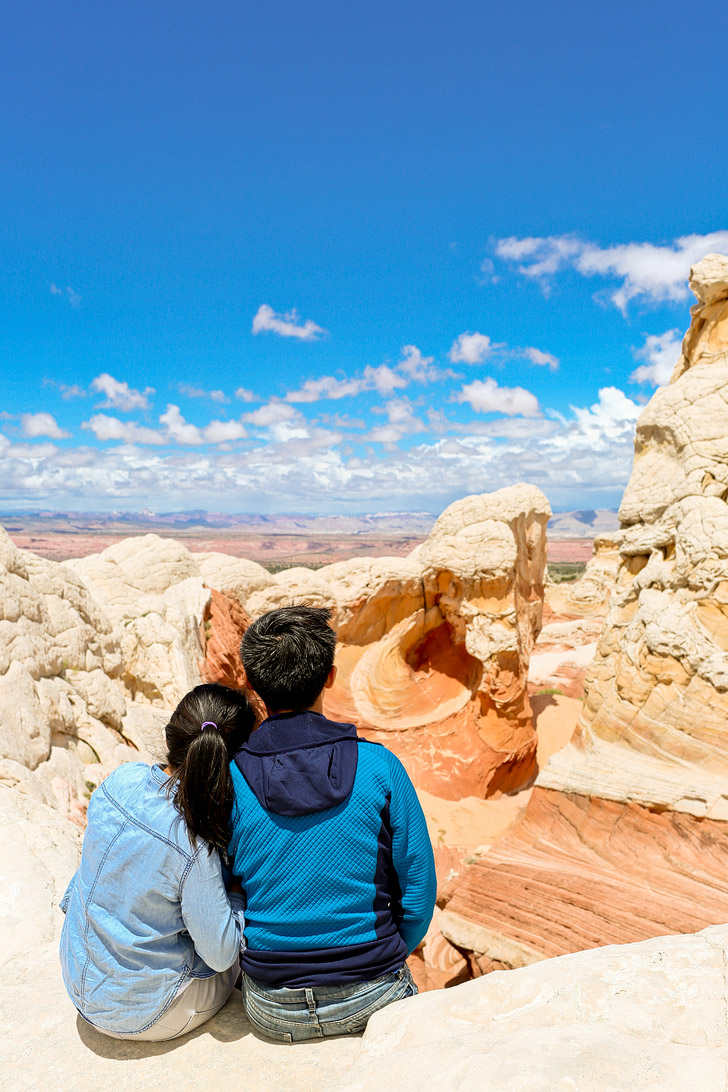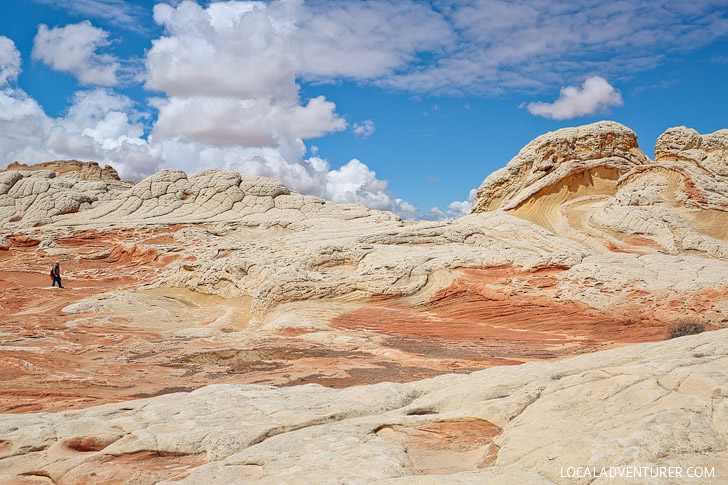 Pro Tips for Visiting White Pocket Arizona
The Drive is rough. Hire a guide unless you're very skilled at driving a four wheel drive through sand. Towing out in the area is at least $1000.
We shot most of our photos with the Canon 5D Mark III & 35mm lens, but it was useful to have the 16-35mm for a few shots. You can also stop to see condors on the way in and it would have helped to have a really long lens.
We also brought our tripod and trigger with us to take some self-portraits and reflection shots, but this is always optional.
If you're a photographer and want to take sunset or sunrise photos, consider doing an overnight trip. Otherwise, you will miss both on the day trip.
Don't forget sunblock, a sun hat, and a good, lightweight daypack to carry all your essentials.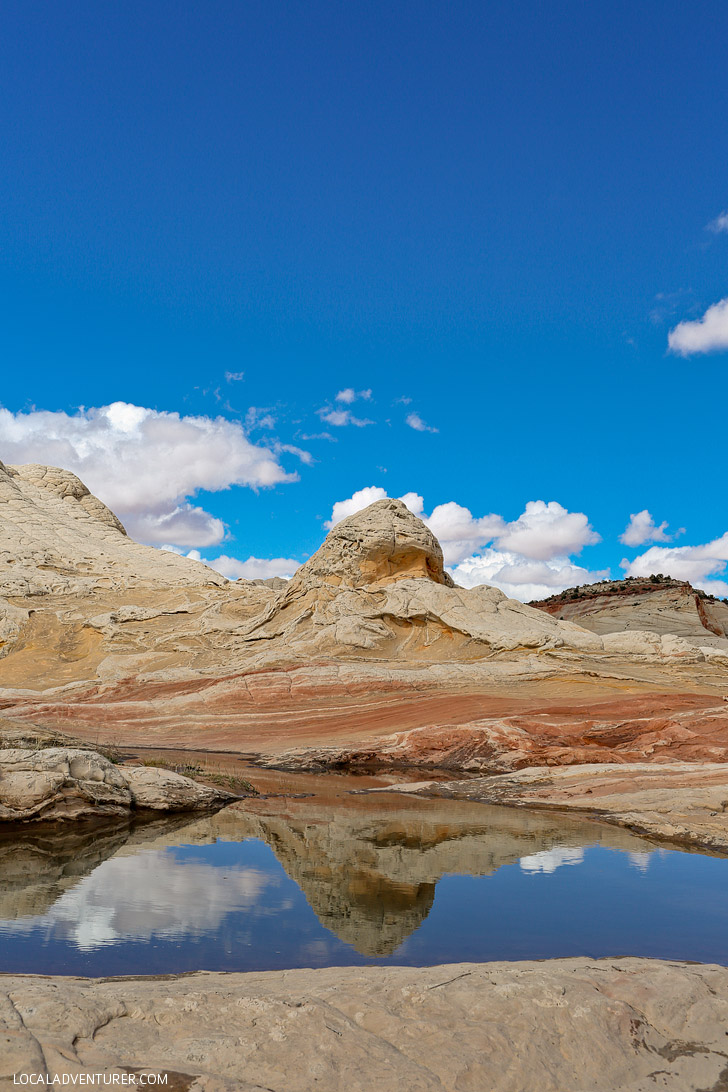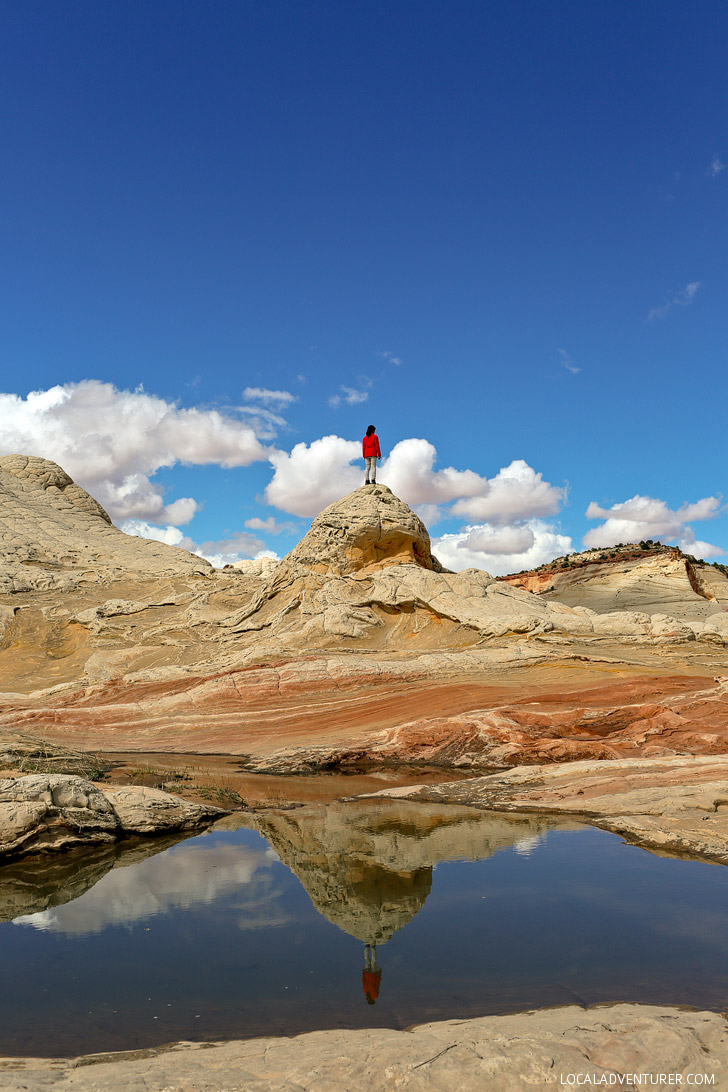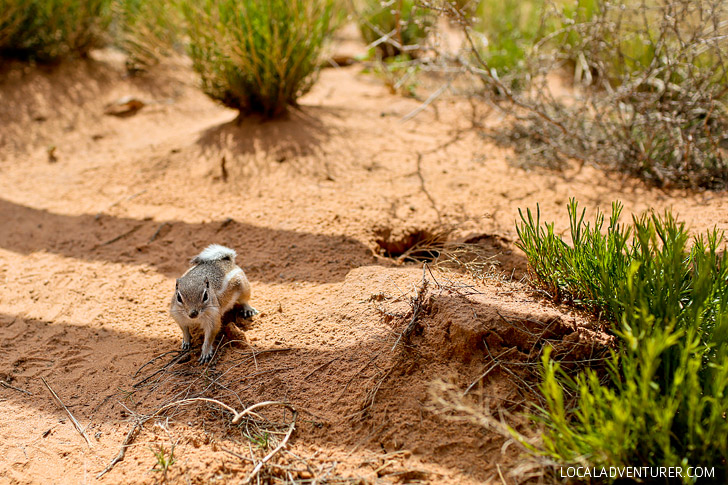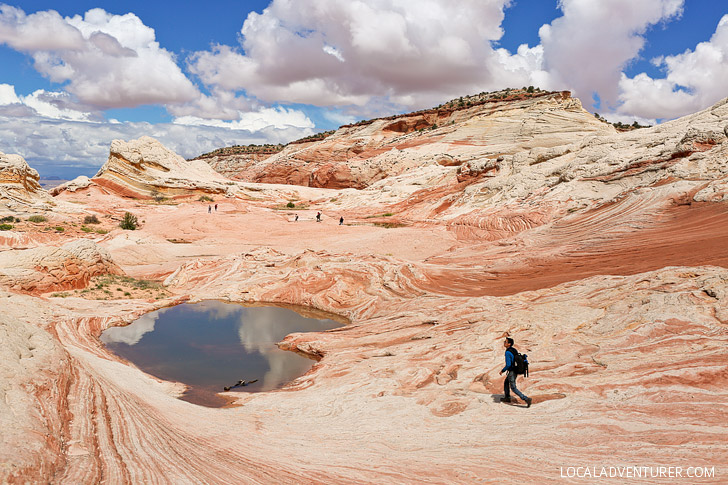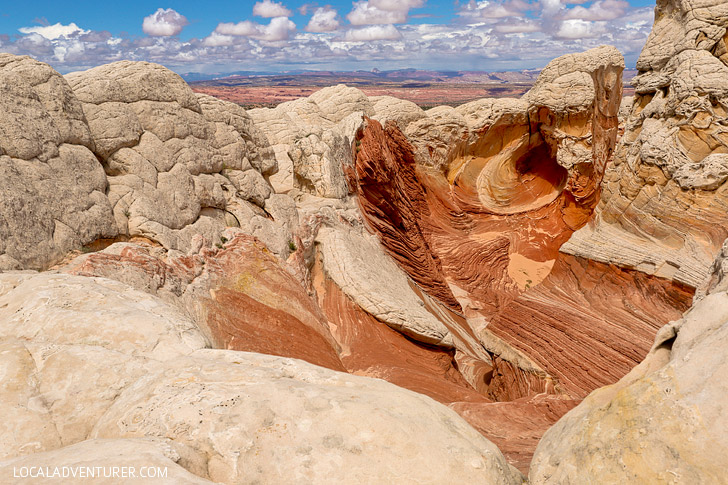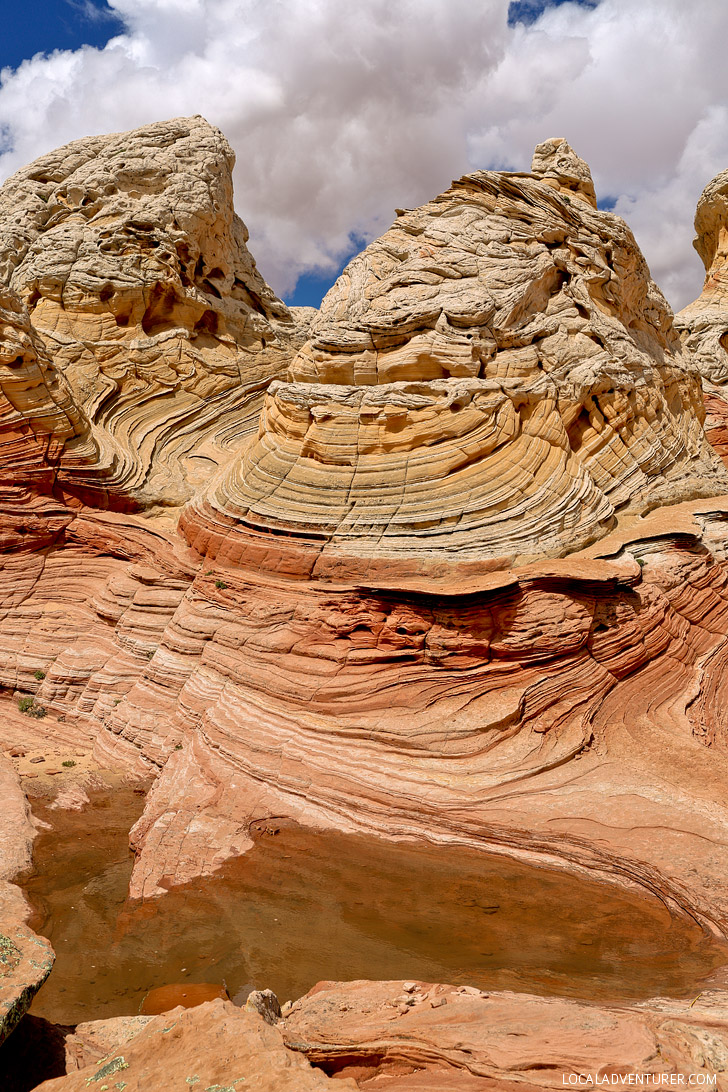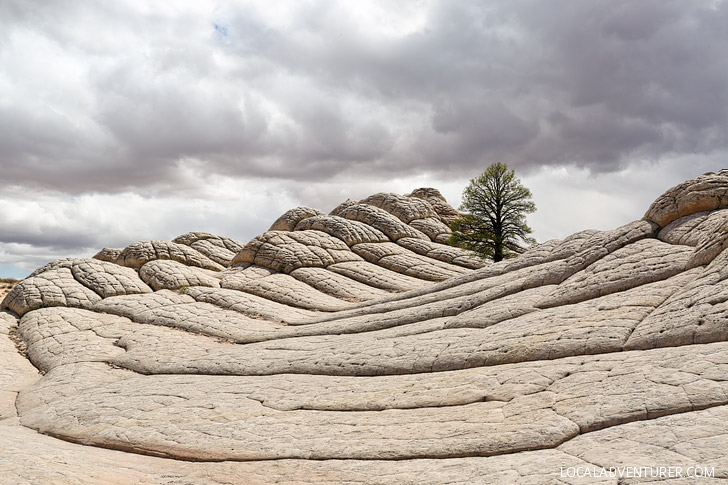 Have you been to White Pocket? What's the most challenging drive you've been on? Have you ever gotten stuck? 
Did you enjoy this post? Pin it for later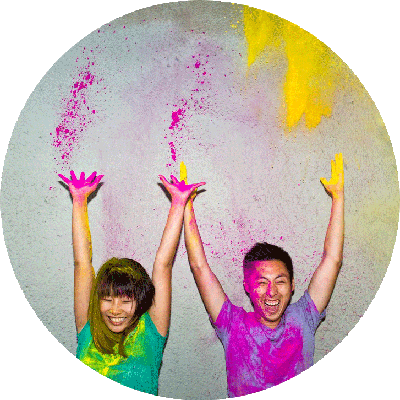 Esther and Jacob are the founders of Local Adventurer, which is one of the top 5 travel blogs in the US. They believe that adventure can be found both near and far and hope to inspire others to explore locally. They explore a new city in depth every year and currently base themselves in Las Vegas.