The Toadstools or Toadstool Hoodoos is one of our favorite short hikes we've done in Utah. We don't mind the long treks as long as they end in breathtaking views, but I think we can all agree that it's a pleasant surprise when you find a short and easy hike with a high reward at the end. This one is especially nice because it isn't crowded.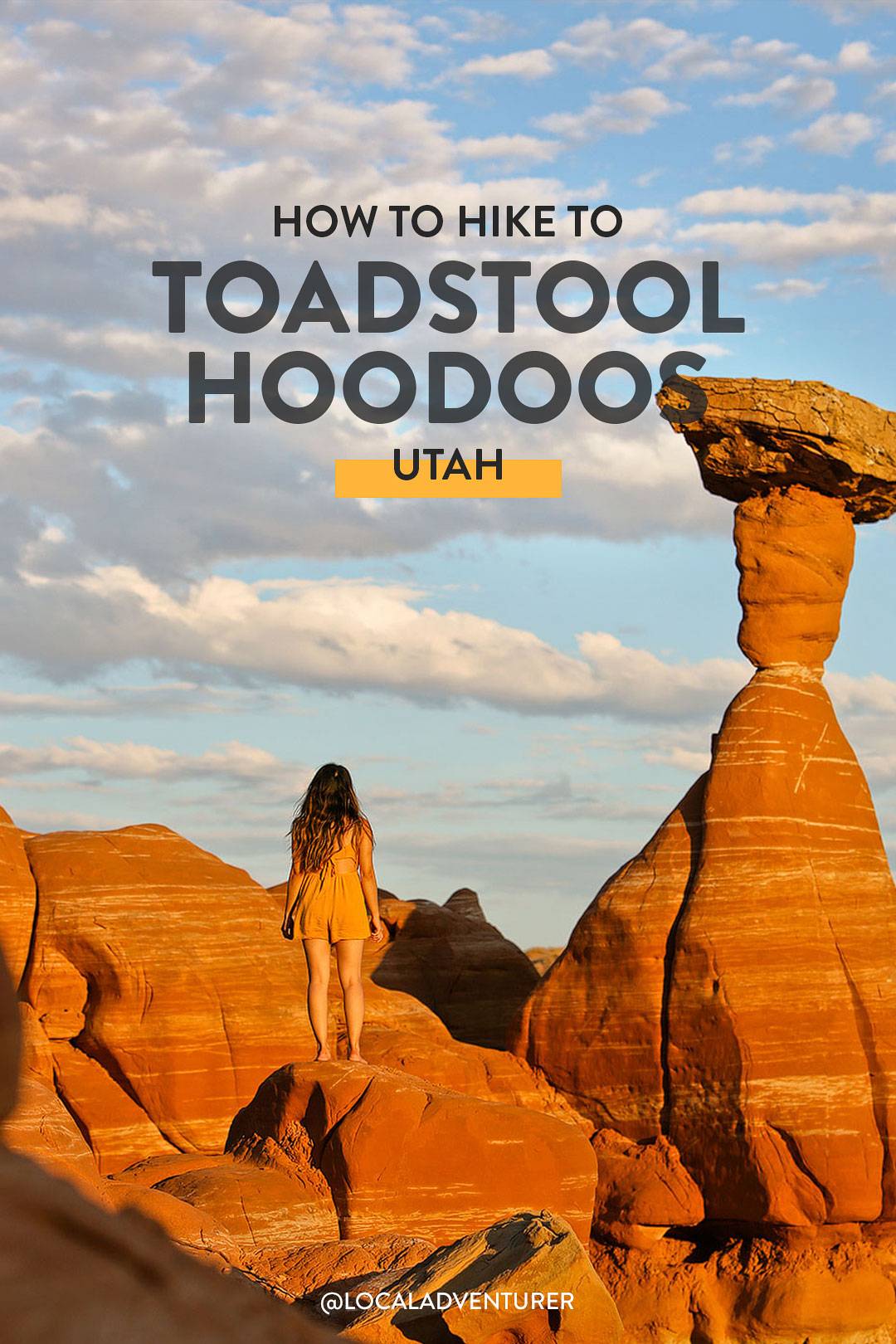 This post may contain affiliate links, where we receive a small commission on sales of the products that are linked at no additional cost to you. All opinions are always our own. Read our full disclosure for more info. Thank you for supporting the brands that make Local Adventurer possible.
Last Updated: June 11, 2021
About the Toadstool Hoodoos
The Toadstool Hoodoos are located in Grand Staircase-Escalante National Monument in an area known as The Rimrocks. They are balanced rock formations that look like toadstools or mushrooms (fun fact: although they are the same scientifically, people often refer to the poisonous mushrooms as toadstools). 
The base of the hoodoo is Entrada sandstone and the top is made of Dakota sandstone. The unique mushroom shape comes from erosion. Since the Entrada sandstone is softer, it wears away while the top stays intact.
Because of its location and proximity to much more popular spots like Zion and Bryce, this hike is often overlooked. We even drove past it multiple times before deciding to finally make a stop.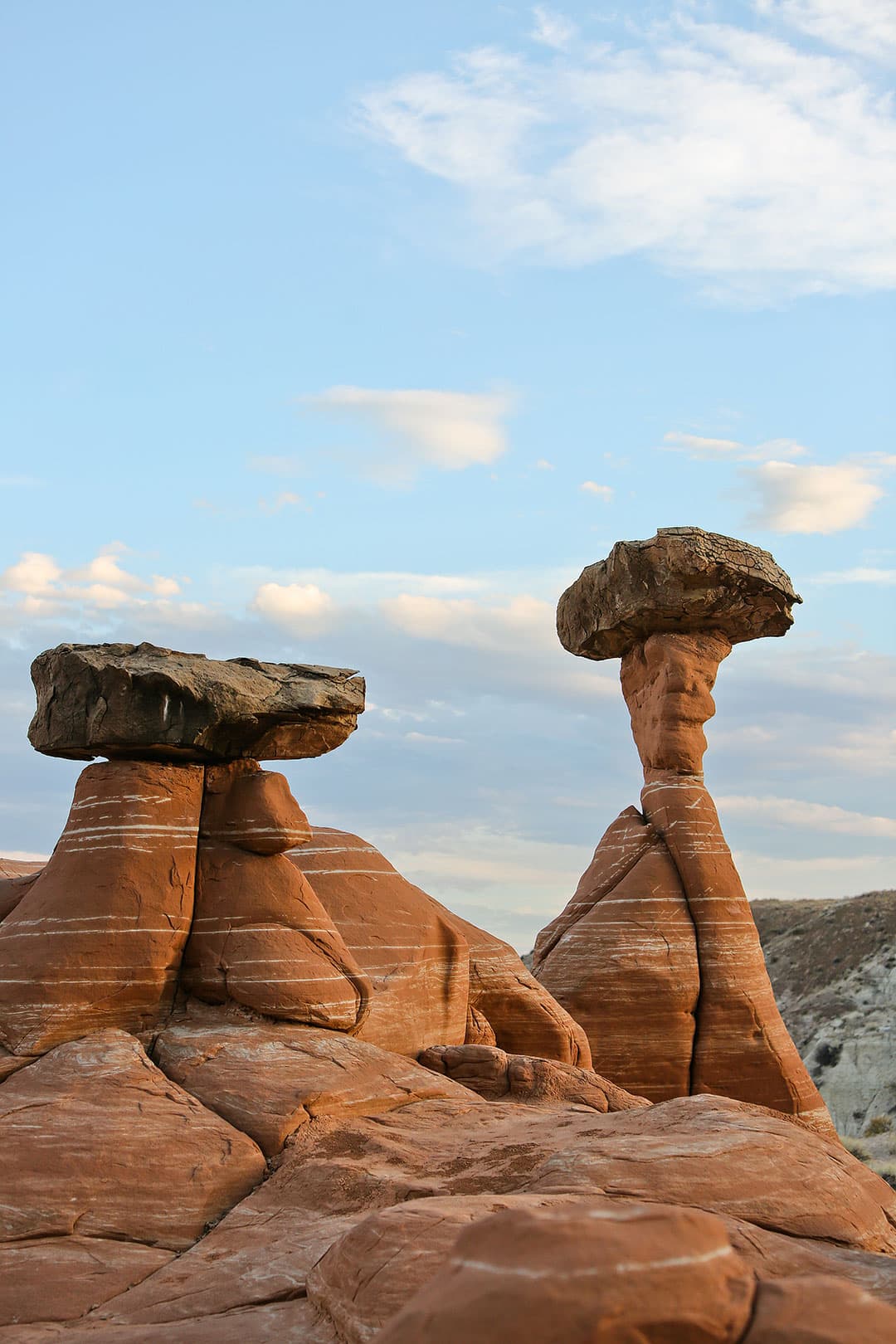 The Toadstool Hoodoos Hike
The trailhead for The Toadstools is located between Kanab, UT, and Page, AZ. It's about 45 miles away from Kanab and 30 miles from Page. The trailhead is marked but can be easily passed since most people are zooming down the highway.
Trailhead Coordinates: 37.1025731,-111.8741036
When you arrive, there is a small parking lot and admission is free. There is a sign and trail register at the start as well.
Toadstool Trail is relatively easy and is roughly 1.5 miles out and back. It follows a wash with some uneven footing, but it's dog and family-friendly. Once you come out of the wash you'll see the main Toadstool Hoodoos in front of you. Keep note of where you came from so that you follow the correct wash back to the parking lot.
Once you reach the main, large red Toadstool, you'll be in a small canyon. There are other smaller toadstools and rock features about 100 meters northeast of the main one and another grouping 0.15 miles west.
Photography Tip: Sunset is the best time to shoot the hoodoos if you want to see the brilliant red pop of color. We've also seen some epic astrophotography shots here and want to go back to shoot during the new moon.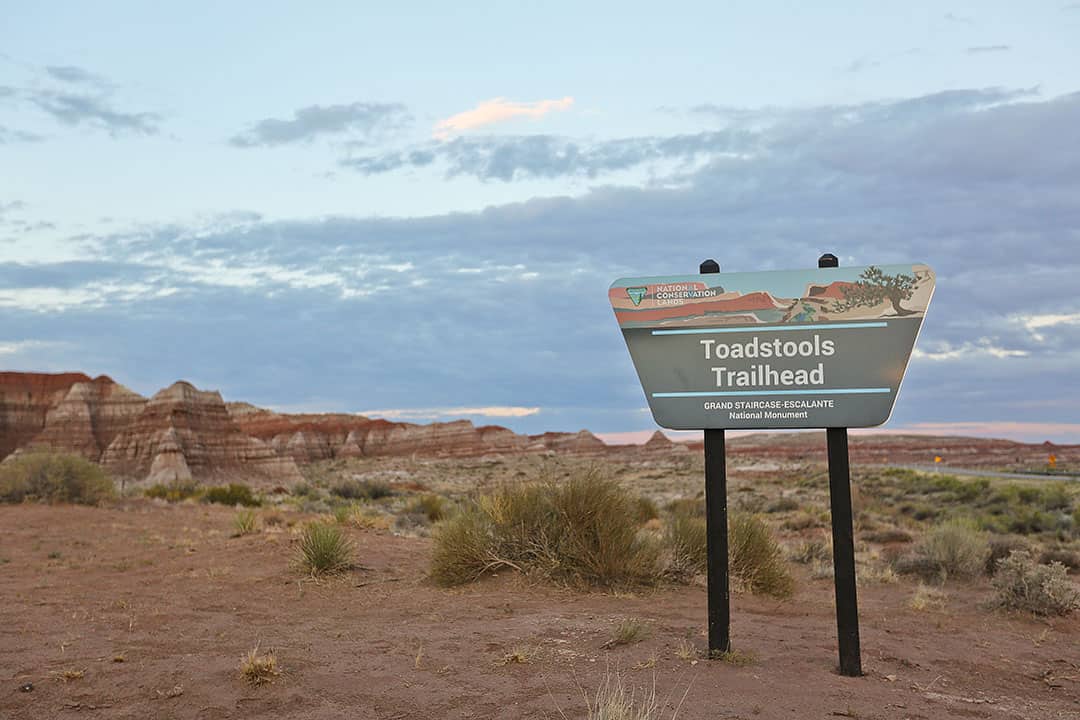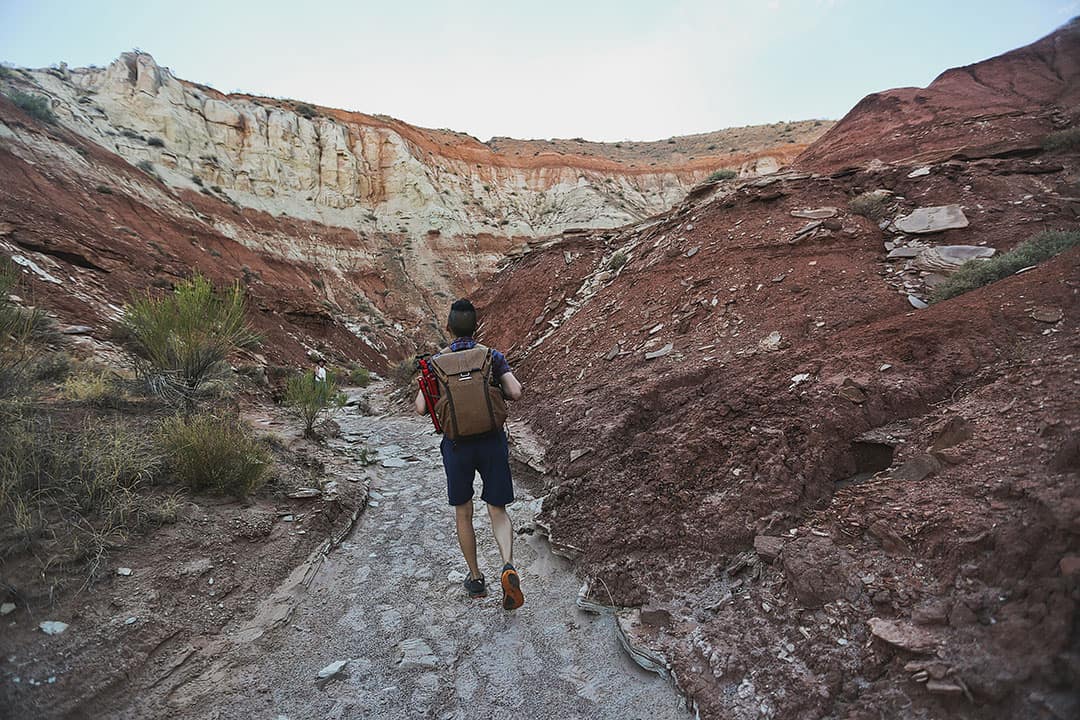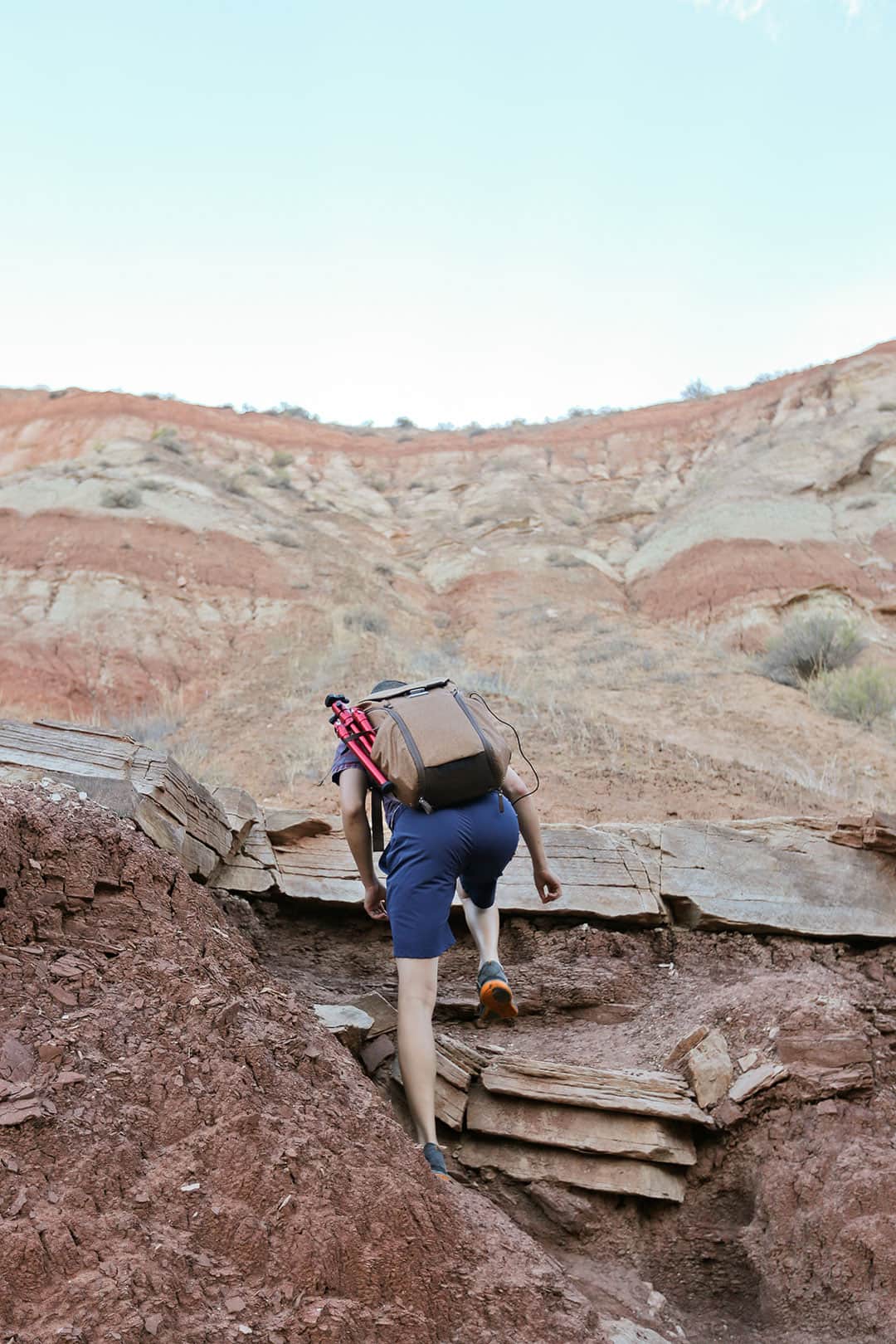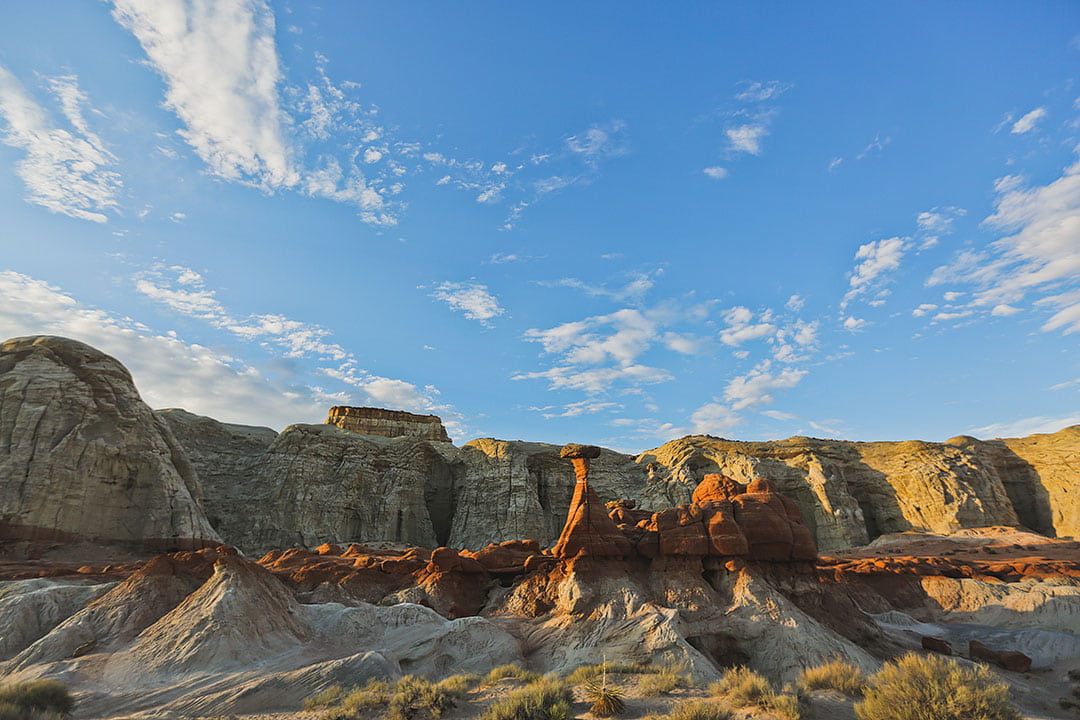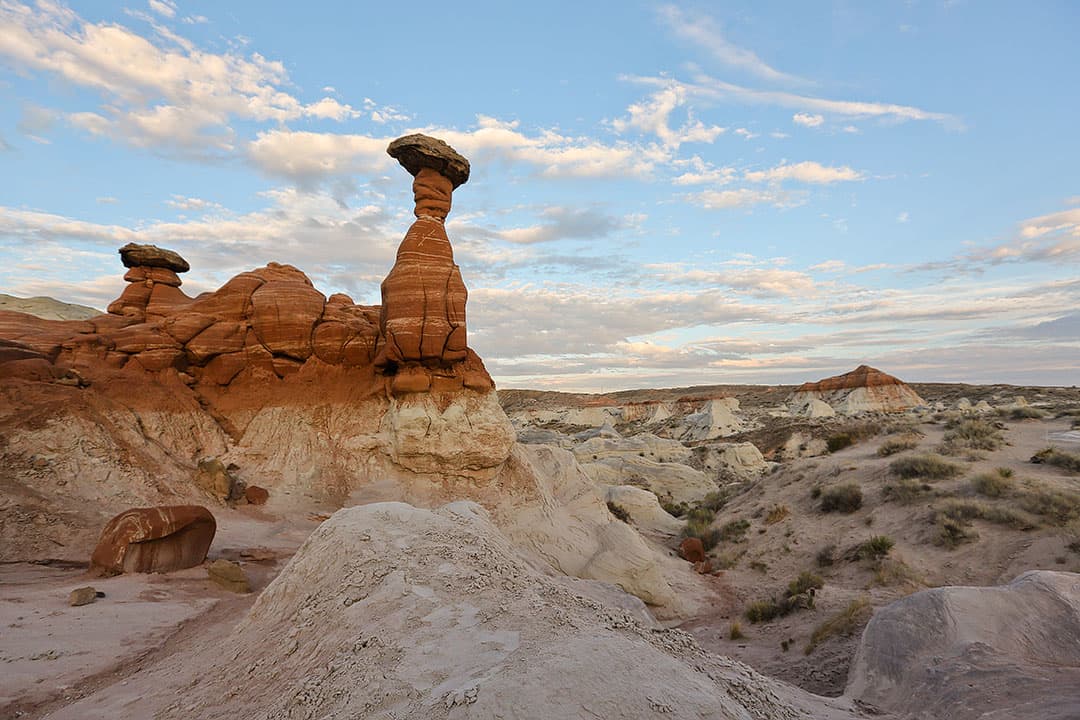 Hoodoos are formed through years of erosion. Thin layers of hard rock that are surrounded by thick layers of soft rock eventually are revealed as the soft rock erodes. They typically are found in desert climates and can be anywhere from a human-sized hoodoo to some over 10-stories high.
Essential Tips for Hiking to Toadstool Hoodoo
Spring and Fall are the best times to visit. Summer is very hot and there is little to no shade.
Temperatures drop quickly once the sun is down.
There is no cell service in the area so be sure to download any maps you need.
It's always smart to pack emergency items in case you end up out there longer than expected (including sunscreen, first aid, water, food, and a headlamp).
Leave no trace! Please leave this place the same way you found it (or better if you see garbage that you can take out with you).
Do not climb or touch the actual hoodoos.
Be respectful to other hikers.
The trail is dog friendly but don't let your dog run wild. Remember that not everyone is comfortable with a dog running up to them.
If it rained recently, the trail will be muddy and slick. Have solid hiking shoes.
There are two porta-potties a the trailhead but if you want a nicer restroom, head to the Big Water Visitor Center 12 minutes from the trailhead.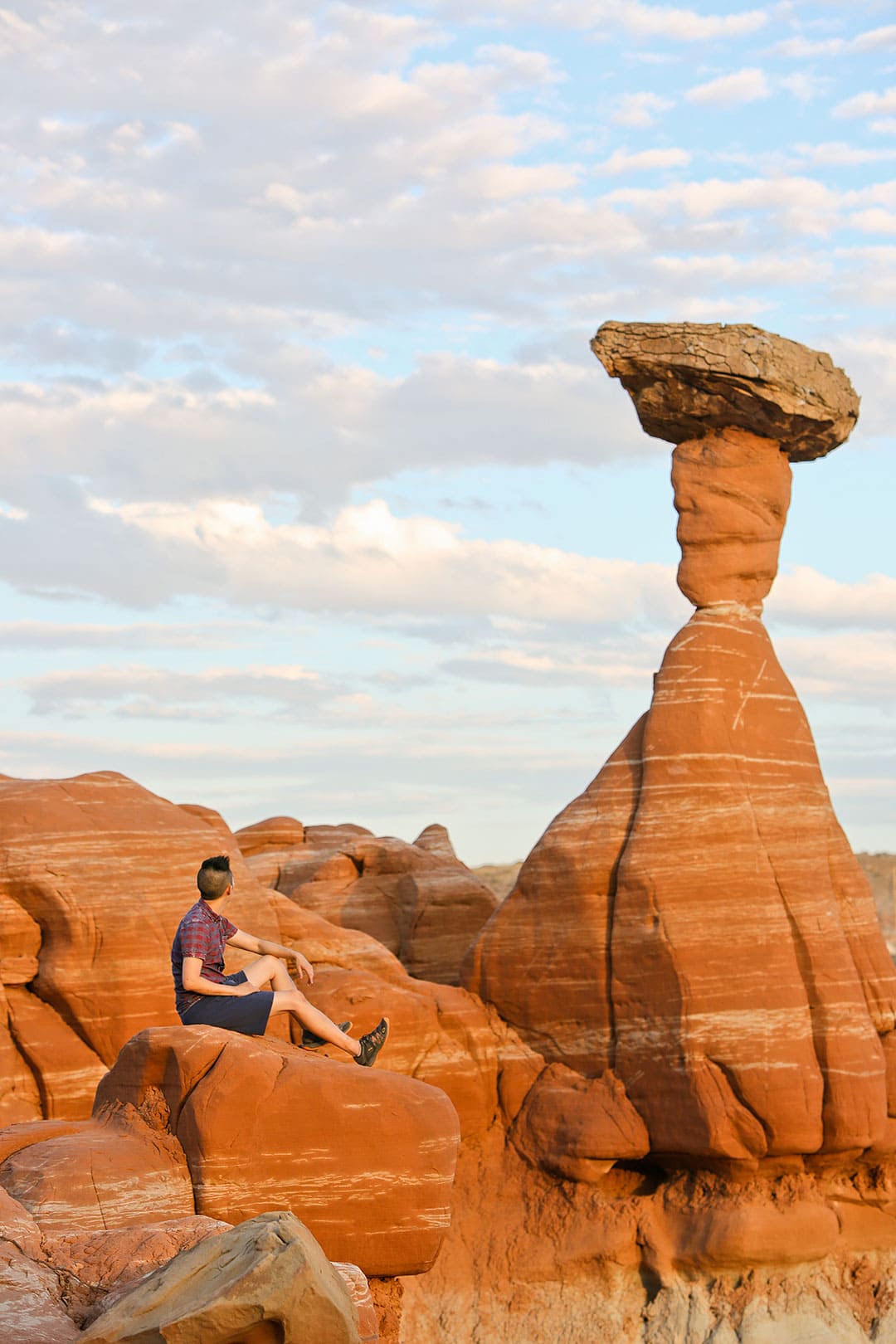 Have you done the Toadstool Hoodoos hike? What did you think? What's your favorite hike in southern Utah?
Did you enjoy this post? Pin it for later
SEE MORE CITY BUCKET LISTS
"Discovery consists not of seeking new lands but in seeing with new eyes" – M. Proust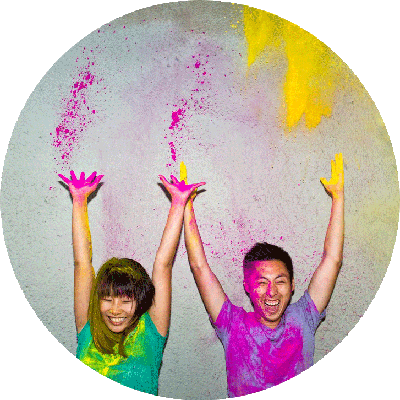 Esther and Jacob are the founders of Local Adventurer, which is one of the top 5 travel blogs in the US. They believe that adventure can be found both near and far and hope to inspire others to explore locally. They explore a new city in depth every year and currently base themselves in Las Vegas.