When we heard that there would be Instameet at Yosemite National Park, we knew it was the perfect excuse to road trip up during winter. We've always wanted to experience a Yosemite winter, but quite frankly we've been too intimidated to drive in snow!
The night before we left, it snowed over 8 inches, but overall it wasn't as bad as we anticipated. We psyched ourselves out. The views were beautiful, and it even snowed while were snowshoeing Yosemite's Badger Pass. I can see why people love Yosemite during the winter. It feels like a magical place kind of like walking through the wardrobe to Narnia. We can't wait to go back for another winter!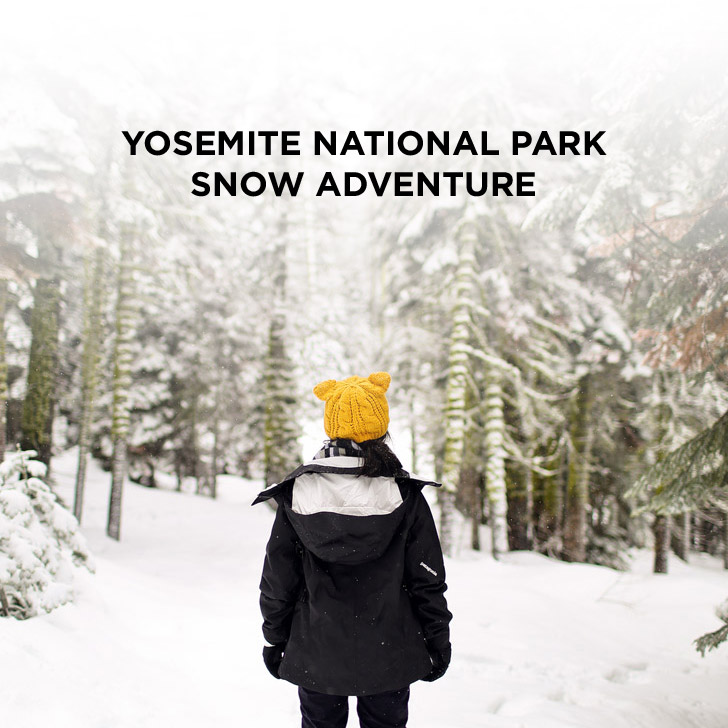 Last Updated: July 30, 2018 First Published: Feb 10, 2016
Snowshoeing Yosemite National Park
This was our first snowshoeing, and it was much more work than I thought it would be. Now, hiking is so much easier!
We went to Aspen Grove at Badger Pass, but a very popular snowshoe hike is the one to Dewey Point. Hoping to do it the next time we're there, but might have to do some training first. When there is fresh snowfall, it's easy to lose your way, so I suggest going on a guided snowshoe hike unless you feel comfortable going on your own.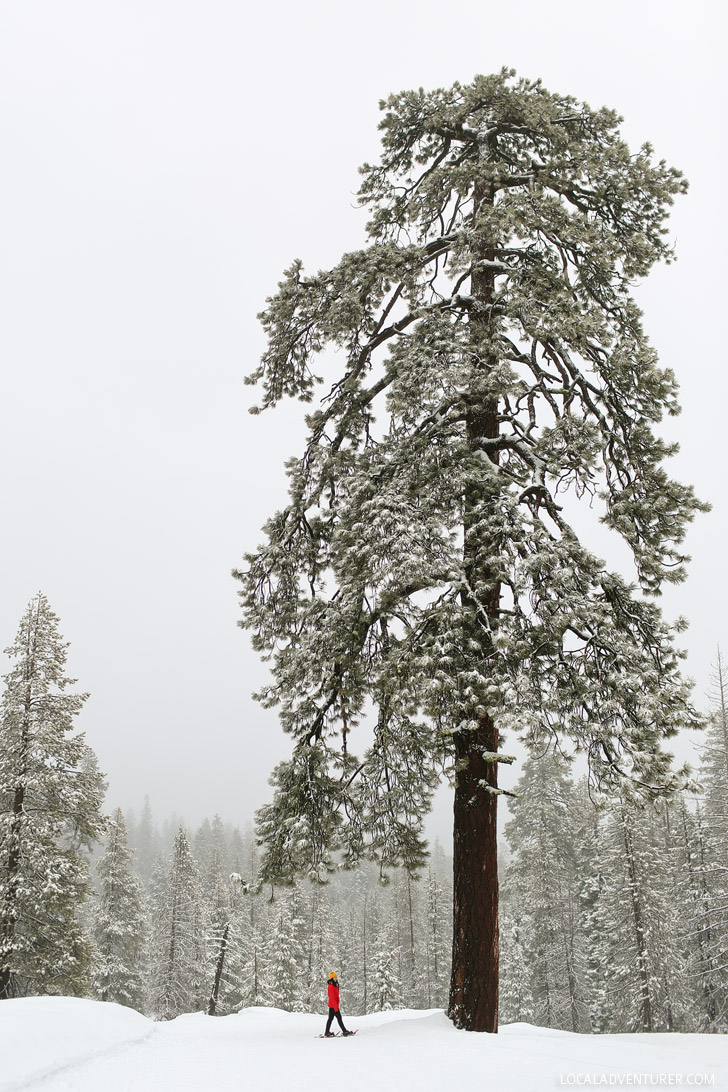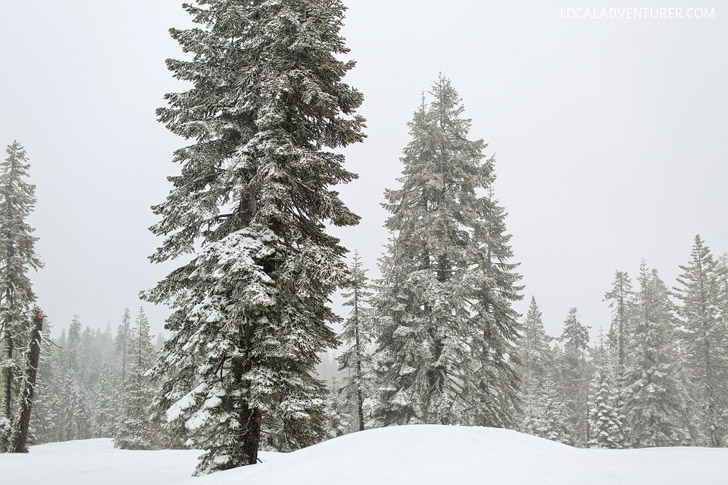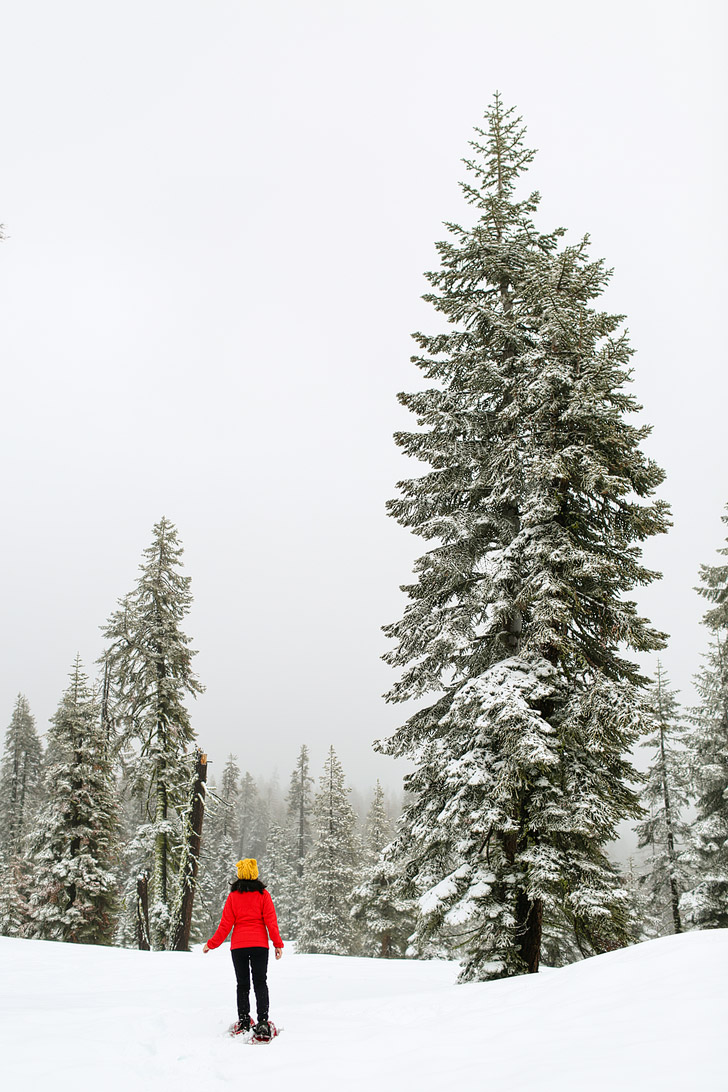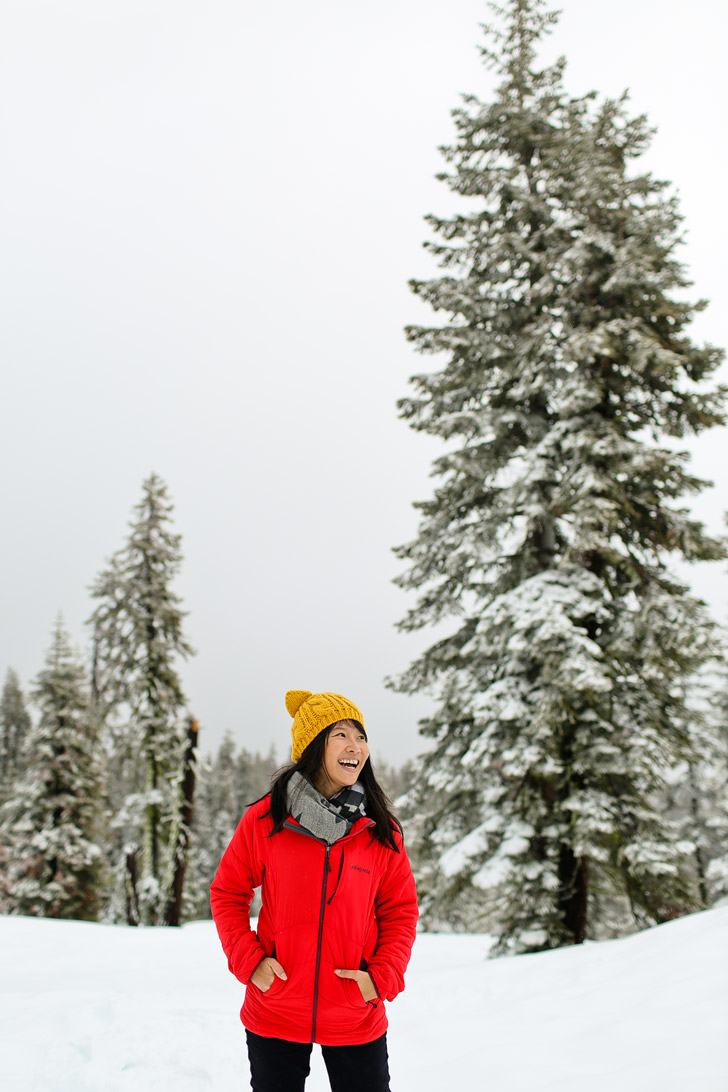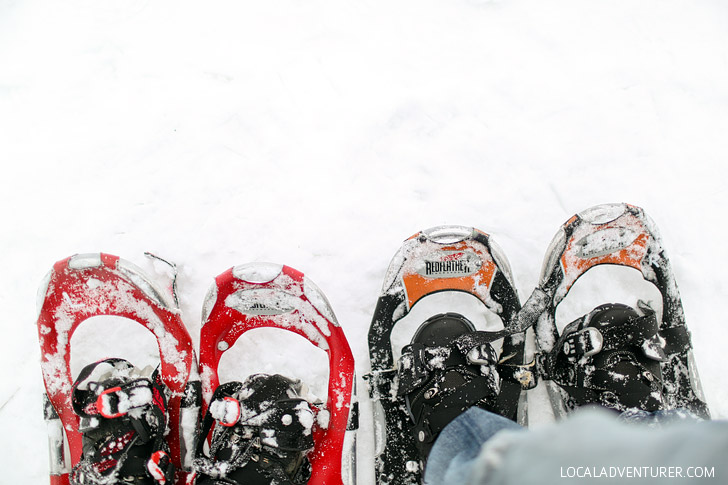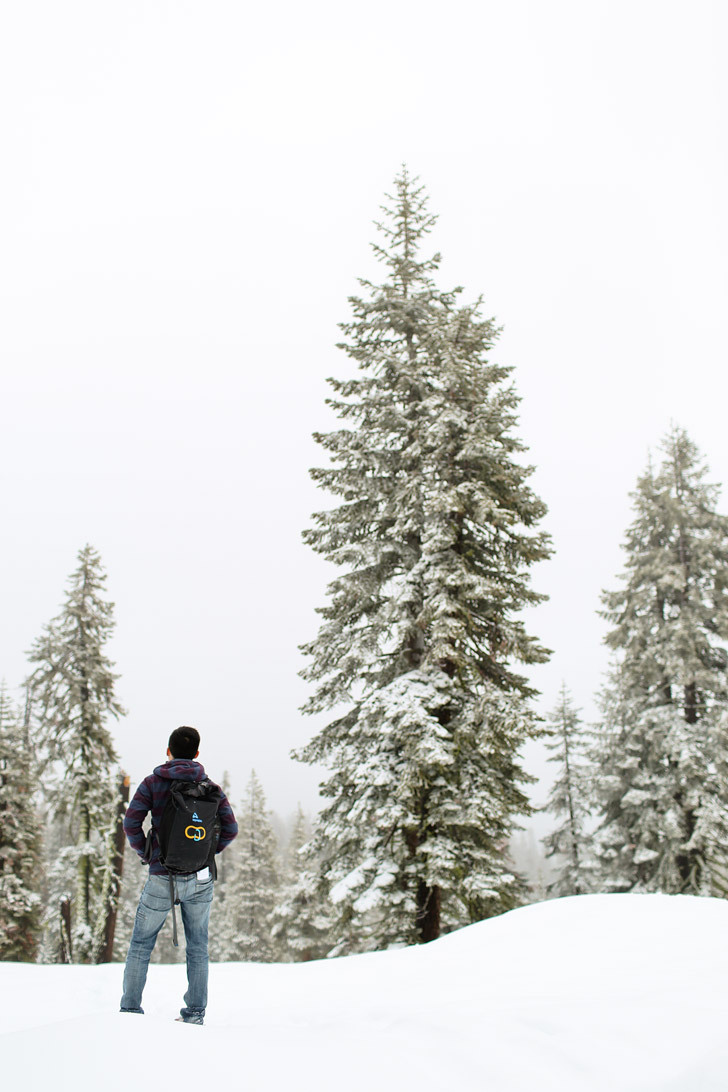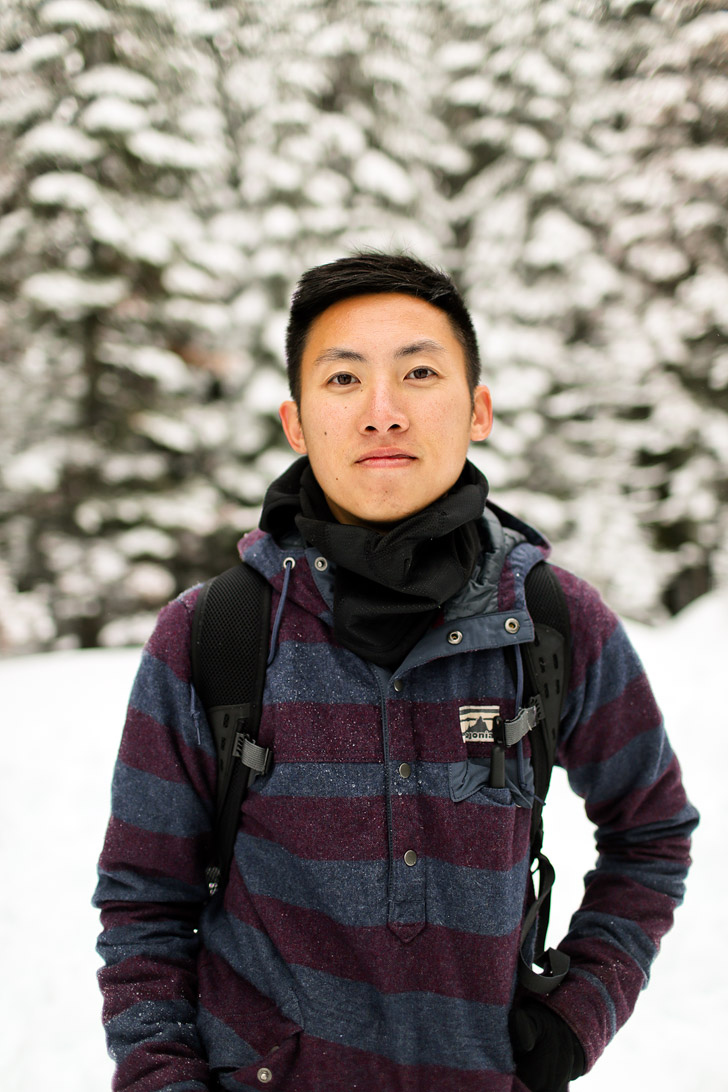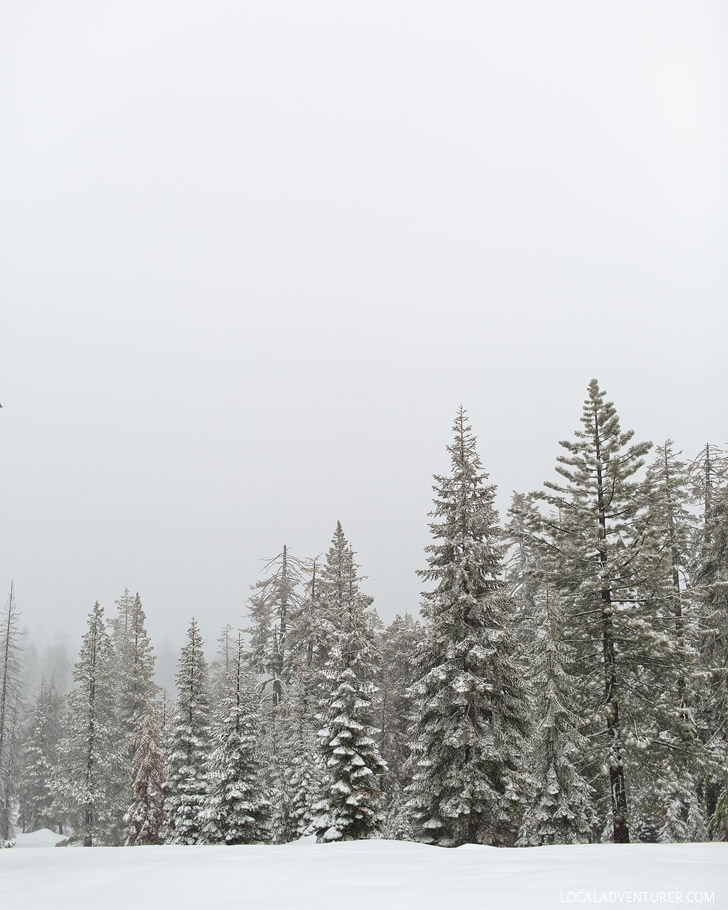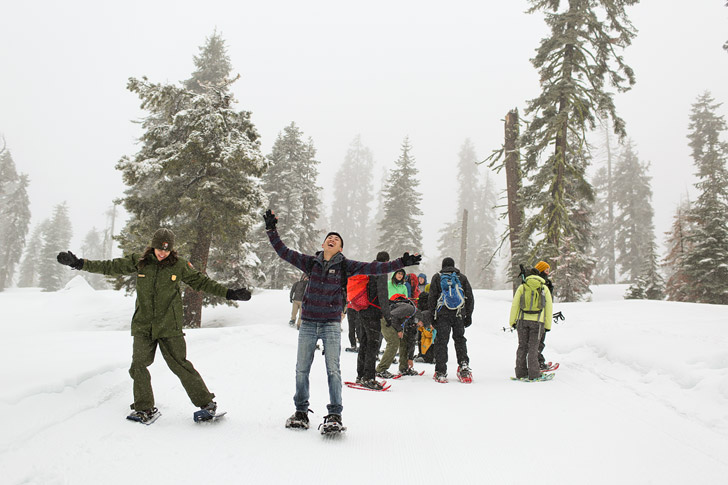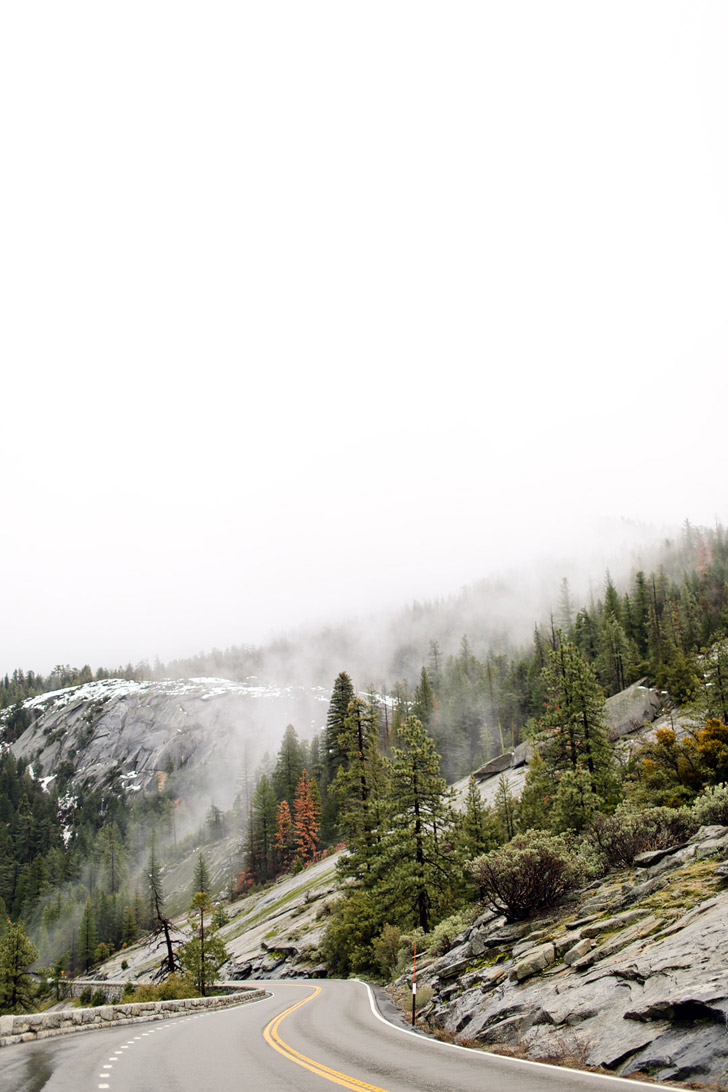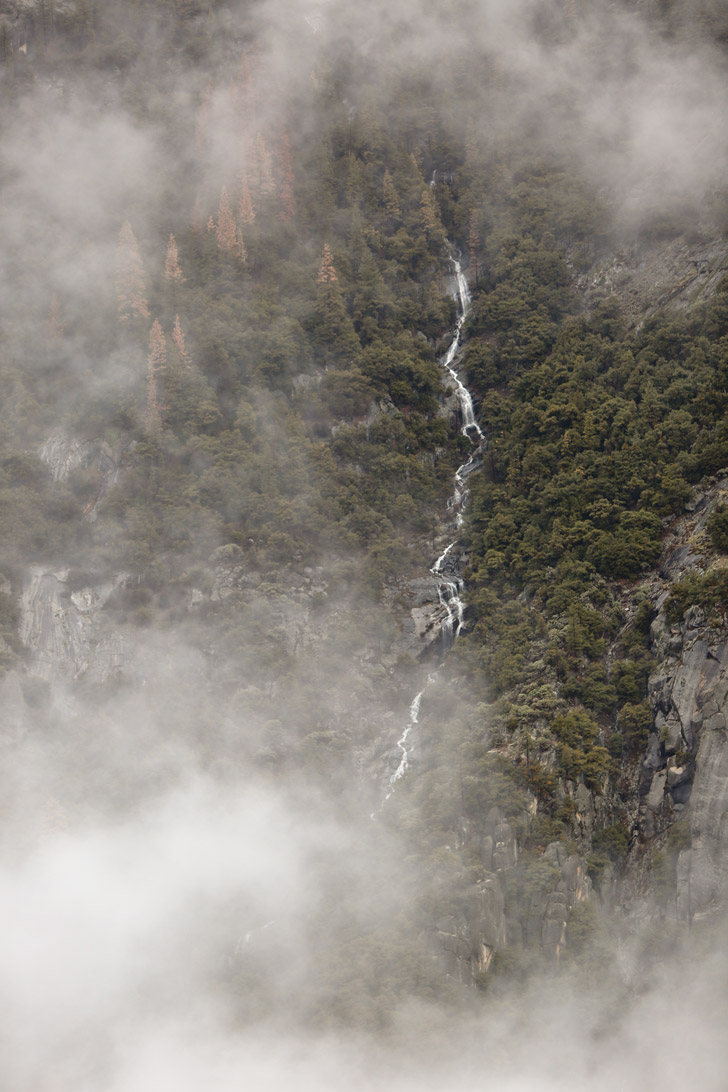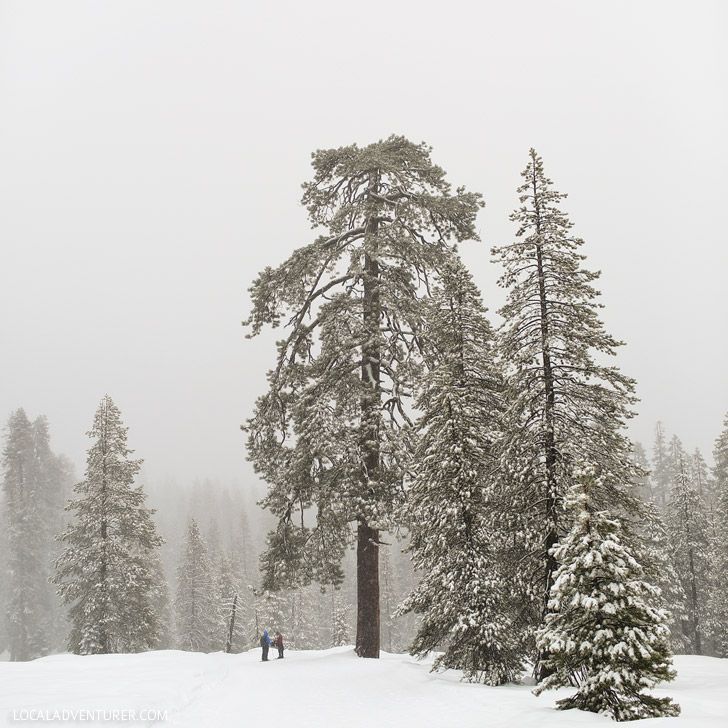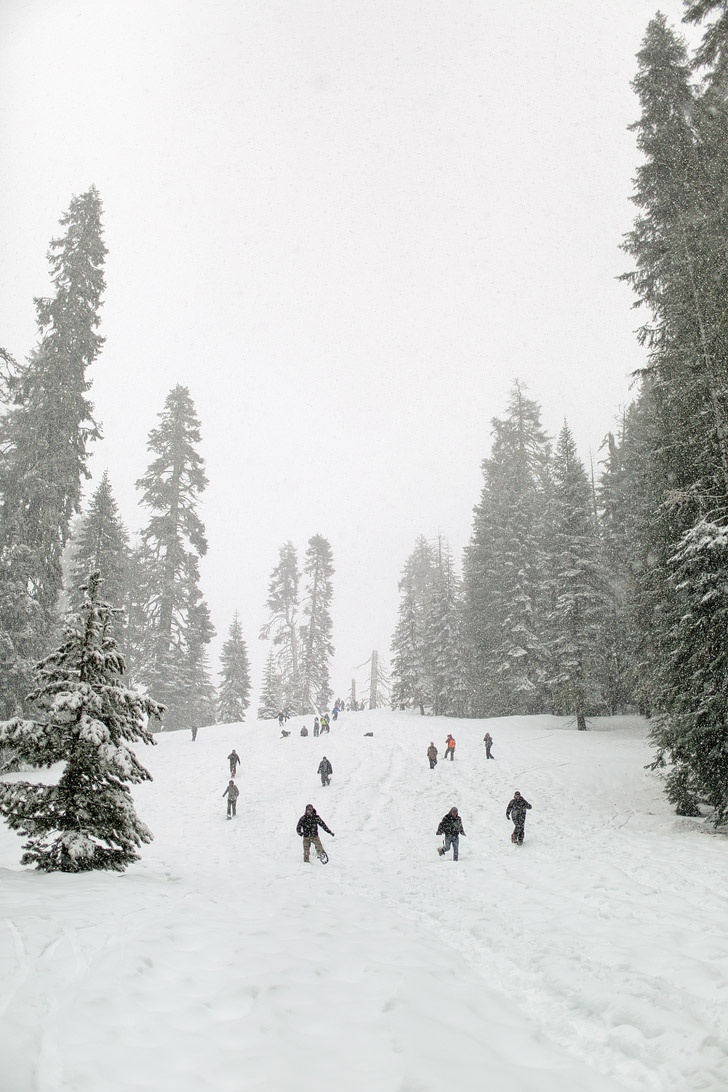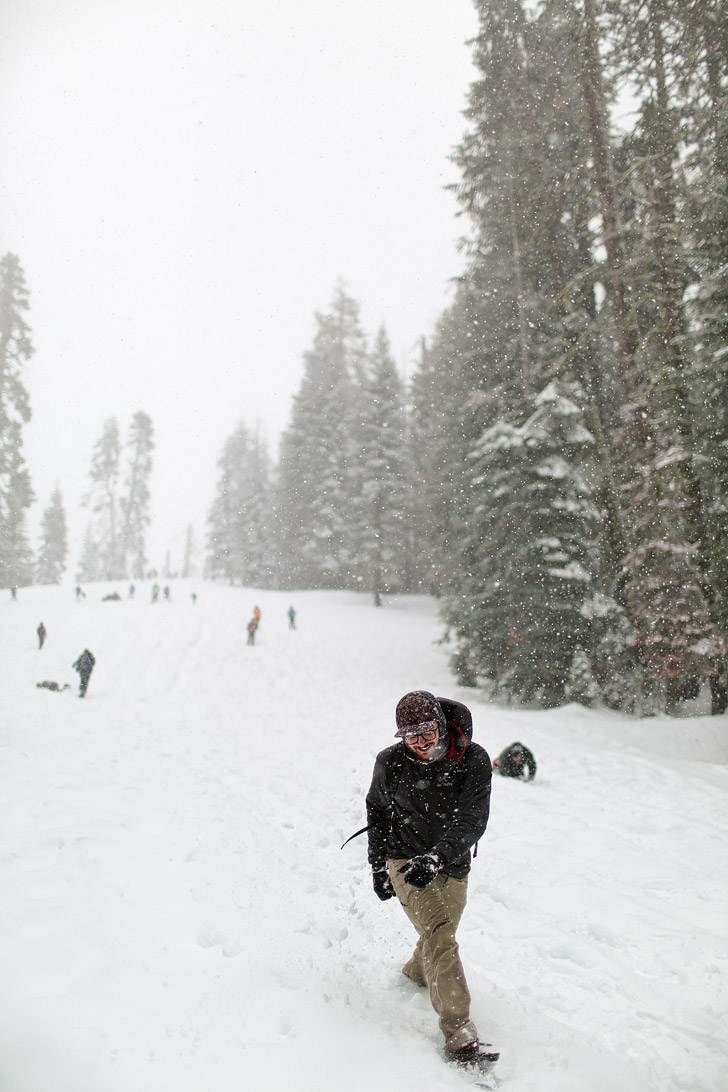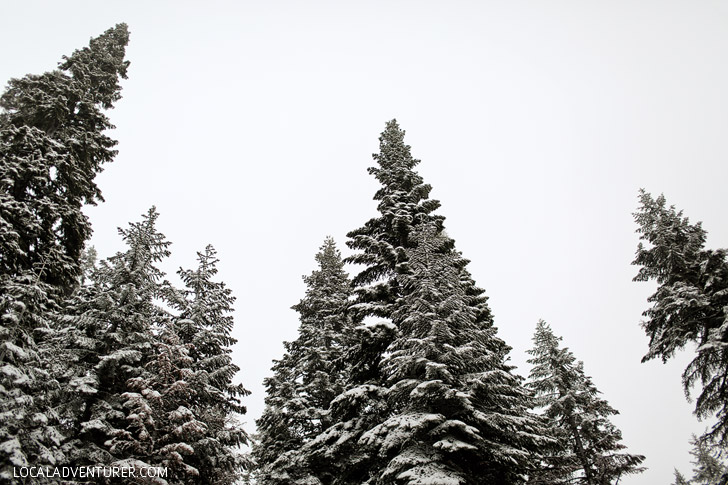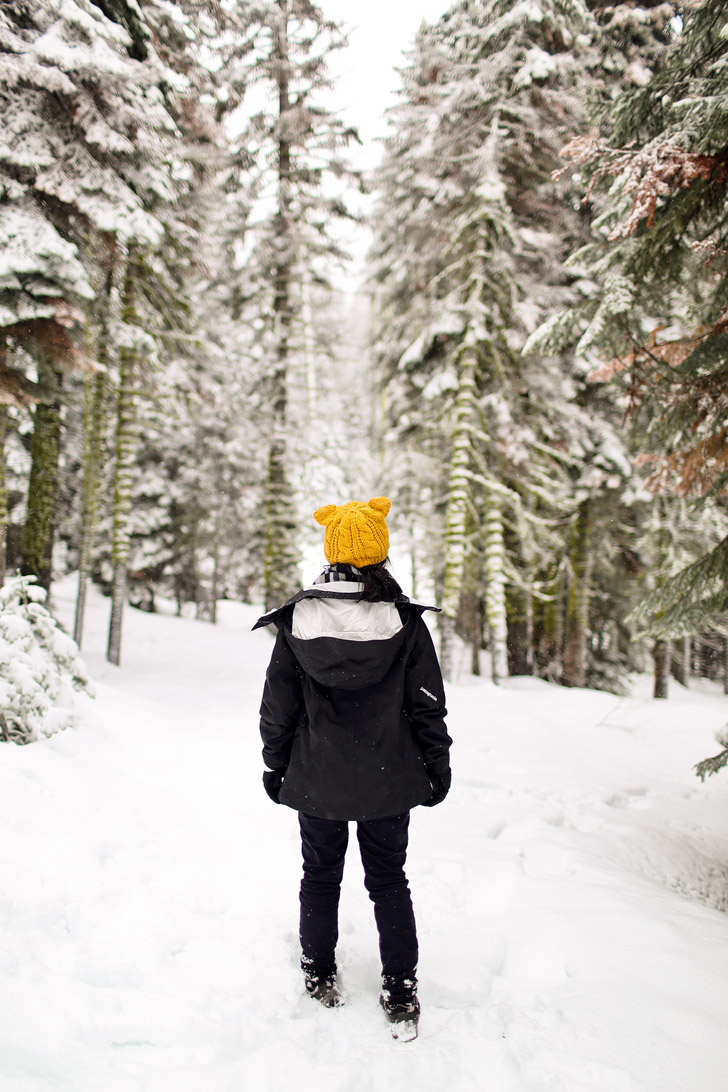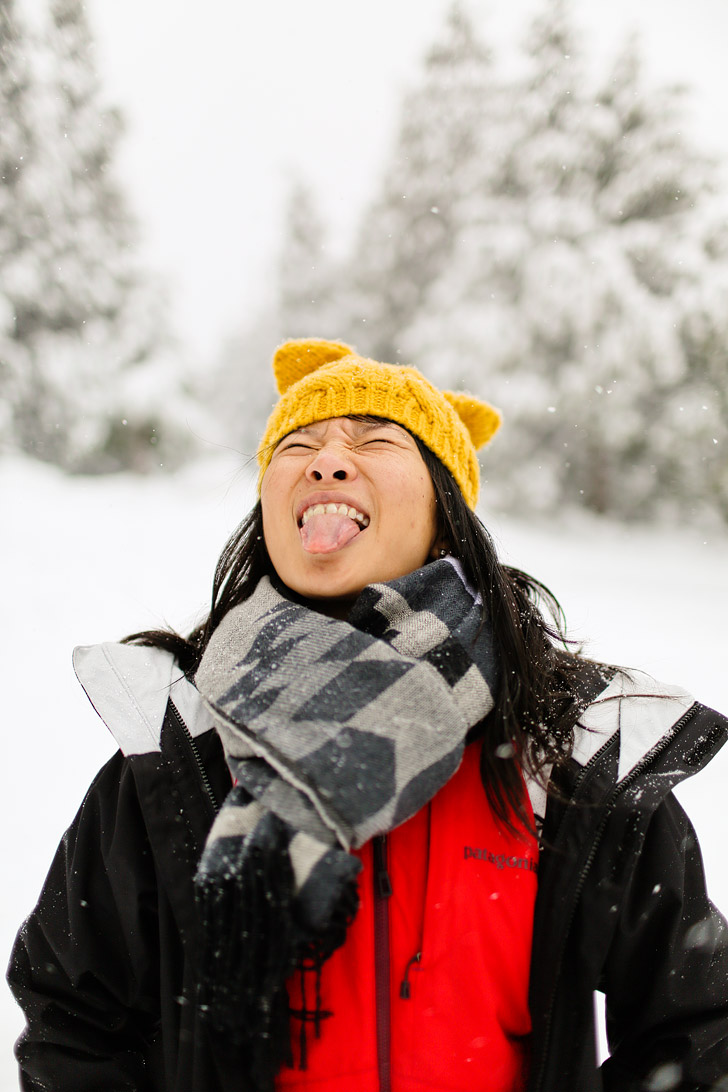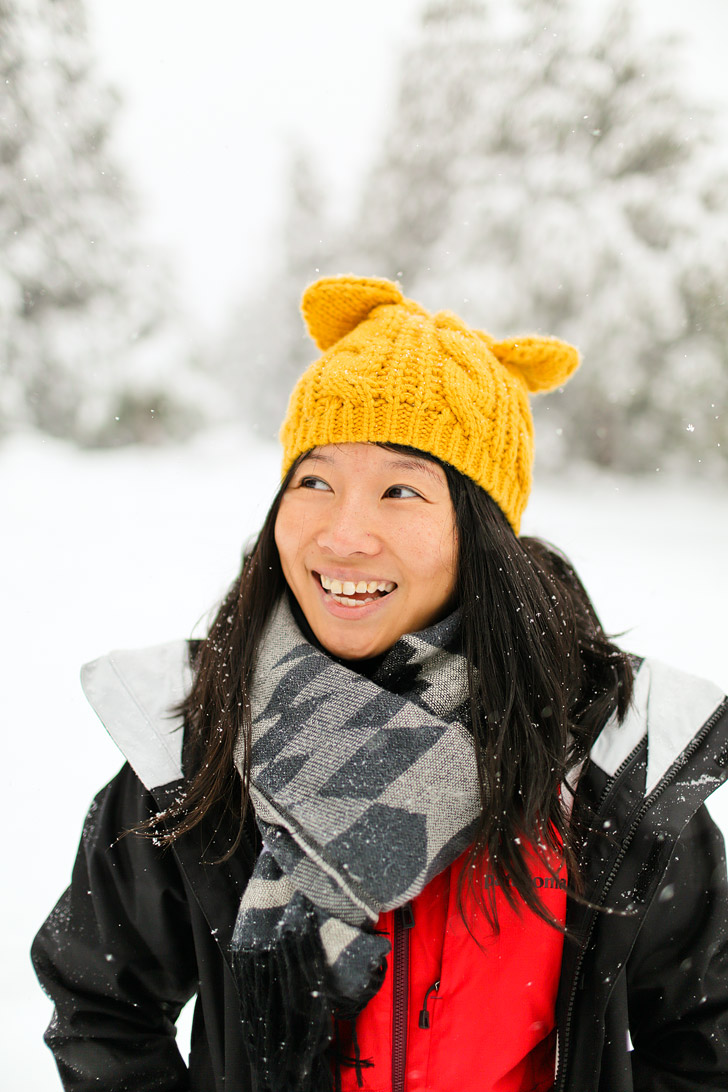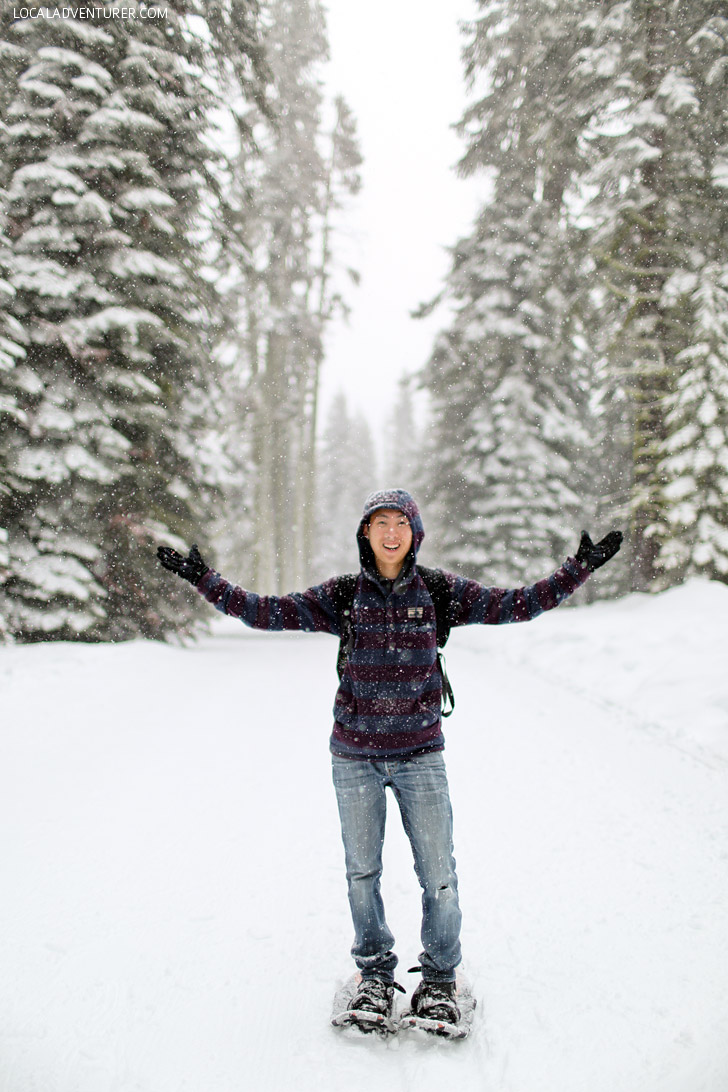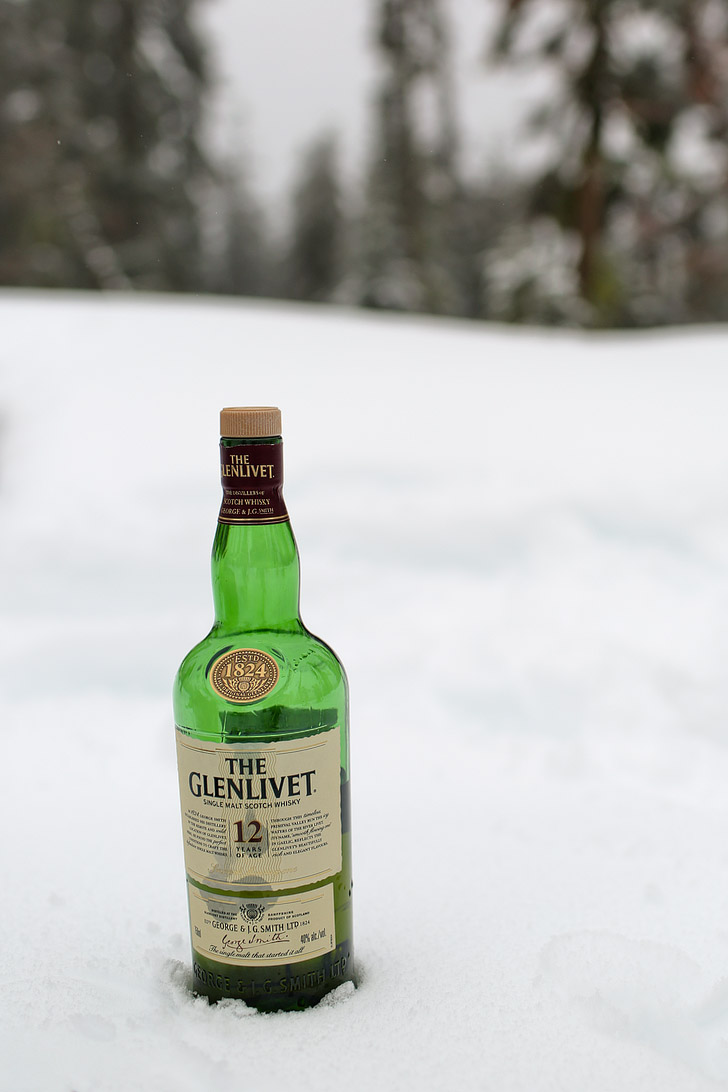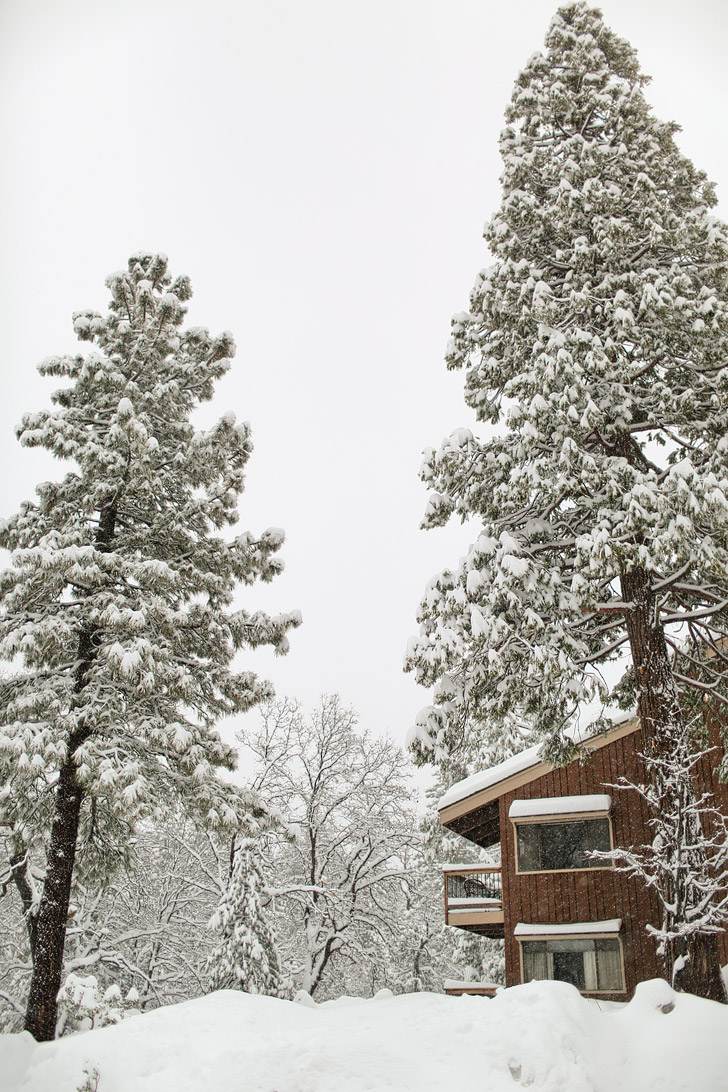 WHAT TO WEAR FOR A YOSEMITE WINTER
Dress in layers! Even if you feel cold at first, it will get hot as you hike. Here were our layers
Jacob tested out a balaclava for the first time and liked it better than a scarf! We've been wearing them since whenever we go hiking in the winter. It might not be the most fashionable, but sometimes I wear it around NYC too in the winter. Sometimes practicality wins.
Wear waterproof (and preferably high) shoes to prevent getting your feet wet. These are our current favorite hiking boots.
Don't wear cotton if you can avoid it. The bottom of our pants got wet, but we were only out for a couple of hours and could retreat back into our cozy cabin.
Bring a waterproof backpack to keep your gear dry if it snows heavily. This is the one we use!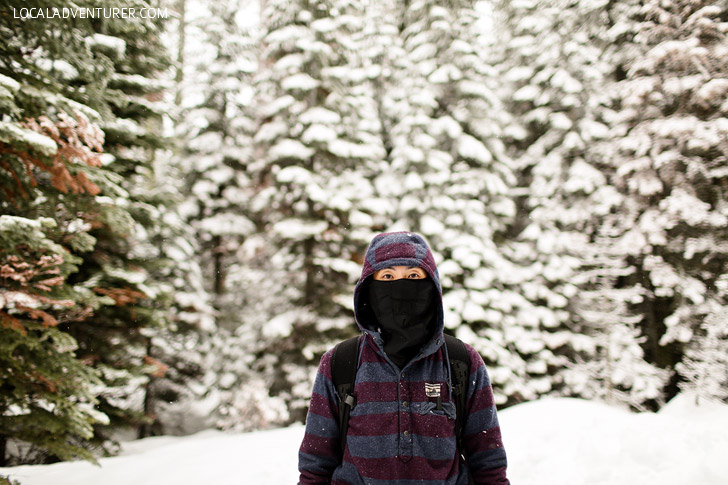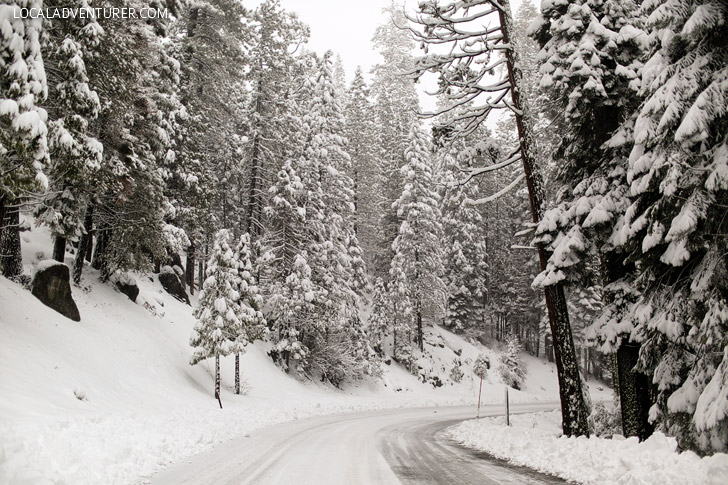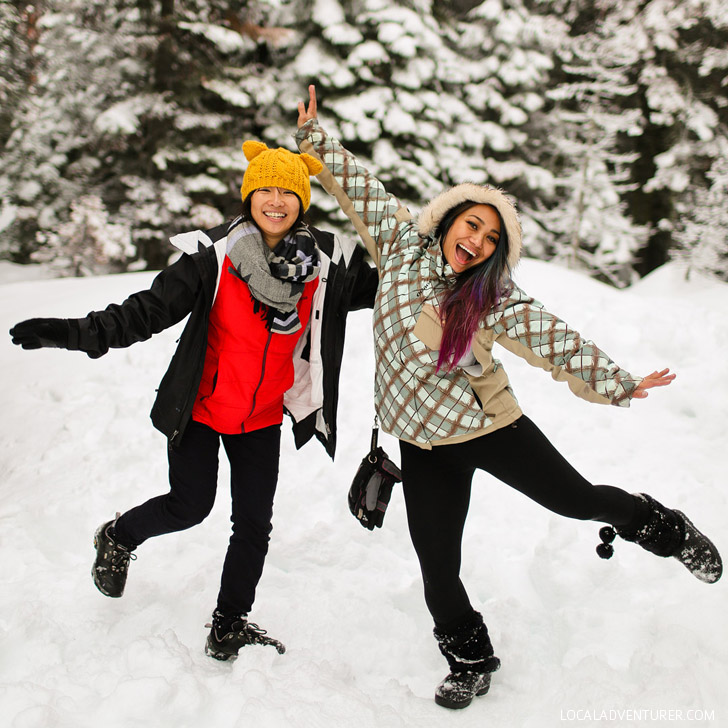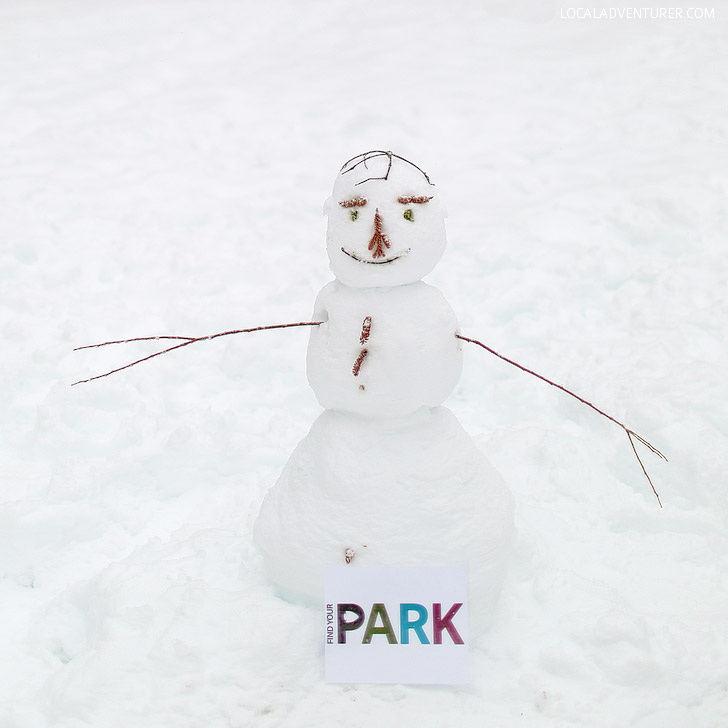 We were stopped by a ranger and told that tire chains were required to go up to Badger Pass Ski Area. Rangers at various points tell you when to put them on or take them off.
TIRE CHAIN TIPS:
Pick some up on Amazon before you go. It'll be much cheaper than having to get them last minute. These are the ones we got, and they worked great.
Each brand will have a sizing guide, so buy the right size.
Try to put them on at home to familiarize yourself with the process.
Give yourself plenty of time to put the chains on. Even with practice, it took us half an hour.
Try to anticipate the weather. If it will snow overnight, put the chains on the night before. You don't want to try and put them on after the snow.
Some recommend chains just for the two tires that are driving, but we went ahead and got all 4. We still saw cars that slipped on the roads with just two.
Be sure to drive under 30mph on the chains!
Bring some work gloves to help put on the tire chains in the cold.
Rinse the chains off after you're done and spray a bit of WD-40 on them, so they last longer (that's a tip from my mechanic!)
We had a lot of fun hanging out with our faves Jess & Joe (go check out her blog for more photos) and meeting new photographers / Instagrammers. Everyone got such amazing photos. You can check out all the others with #yosemitesnowday here.
We love the National Parks and can't wait to visit all 59… maybe even all 409 park systems! Yosemite is one of our favorites, and we hope you can #findyourpark too.
WHERE TO STAY:
When we made plans, we decided to find an AirBnb as close as we could. We found this place that was just a short drive from Badger Pass Ski Area and the Valley! It's perfect for 4 and can sleep up to 6. Use this link to get $20 off any airbnb stay! This was our first time staying inside the park, and we absolutely loved it.
What National Parks have you visited recently? Which ones are you hoping to visit next?