Hiking to Half Dome has been on my bucket list, but after my last failed attempt in 2009 (when there were no permits or lotteries), chances were looking slim. It's tough to get a permit nowadays, and the only harder hike to get into that we know of is the Wave. But our friends from Atlanta who happened to win the permit lottery graciously invited us to go with them. This time, with a little more preparation, we made it all the way to the top and back!
Going up to half dome, we pushed hard and made decent time. We started at the trailhead at 5:30 and made it to sub dome by 10:15 AM. We took much longer than the average hiker after factoring in an hour of hesitation at sub dome and feeling sick at the top of half dome (don't psych yourself out like me by researching all the people who died on the trail). Going back down was also a struggle for our knees after all the stairs we climbed (anyone know knee strengthening exercises?).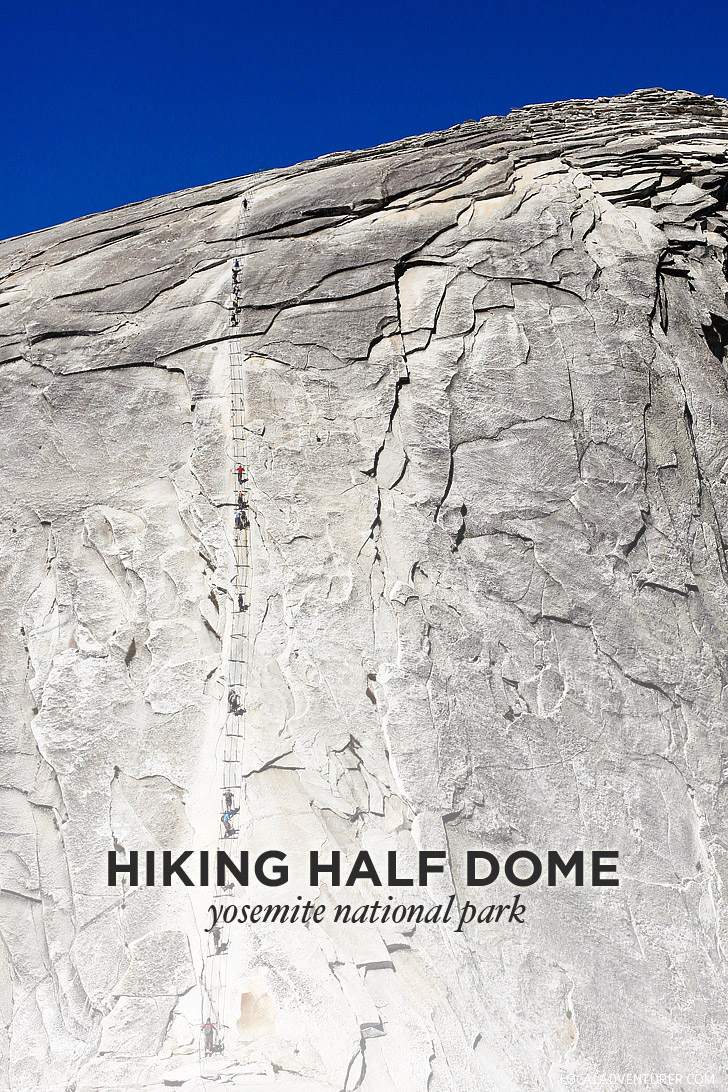 The journey began when we woke up at 4, got our packs ready, and hiked toward the trailhead.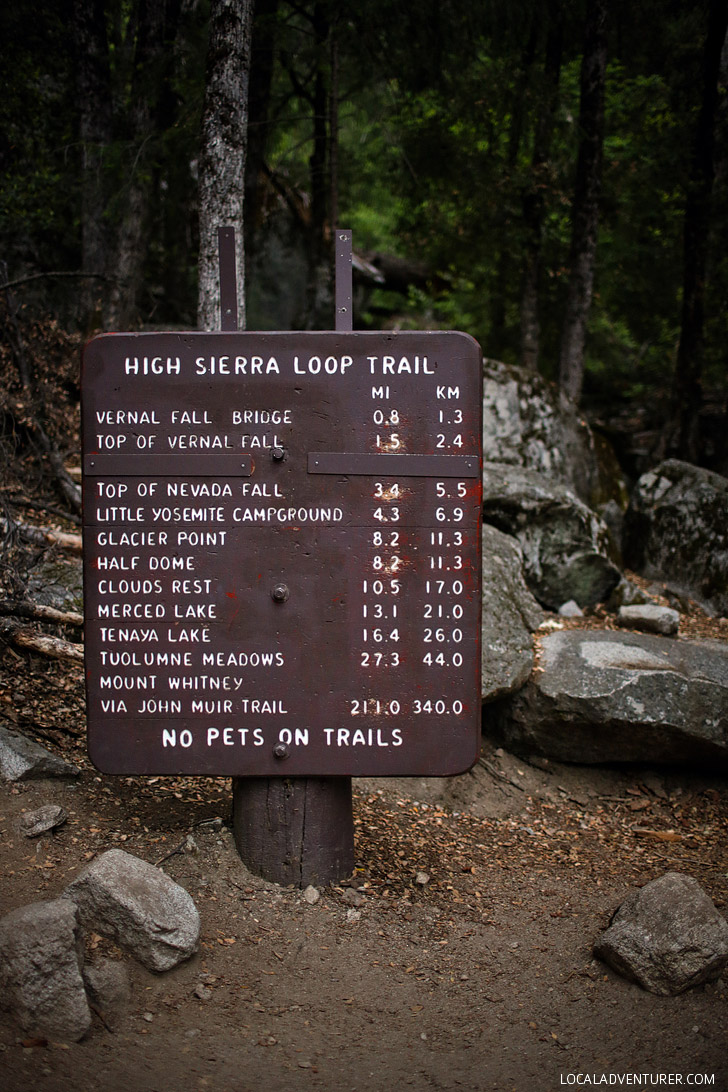 Jacob was a good husband and carried a tripod the entire hike just so I could get a couple slow shutter waterfall shots at Vernal Falls.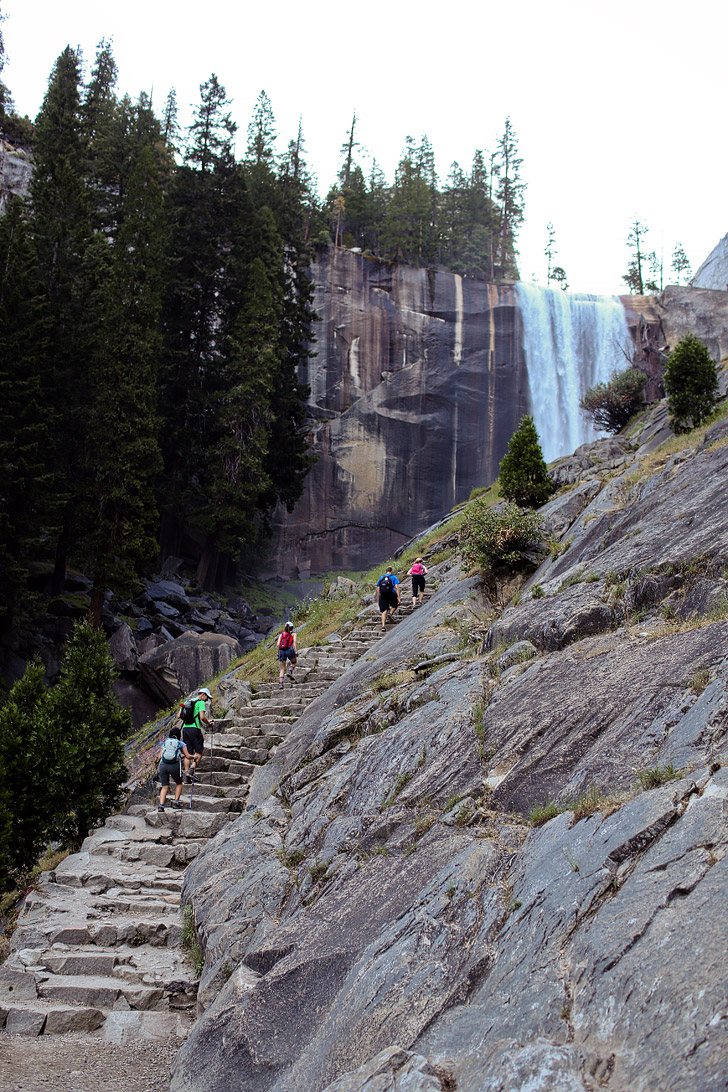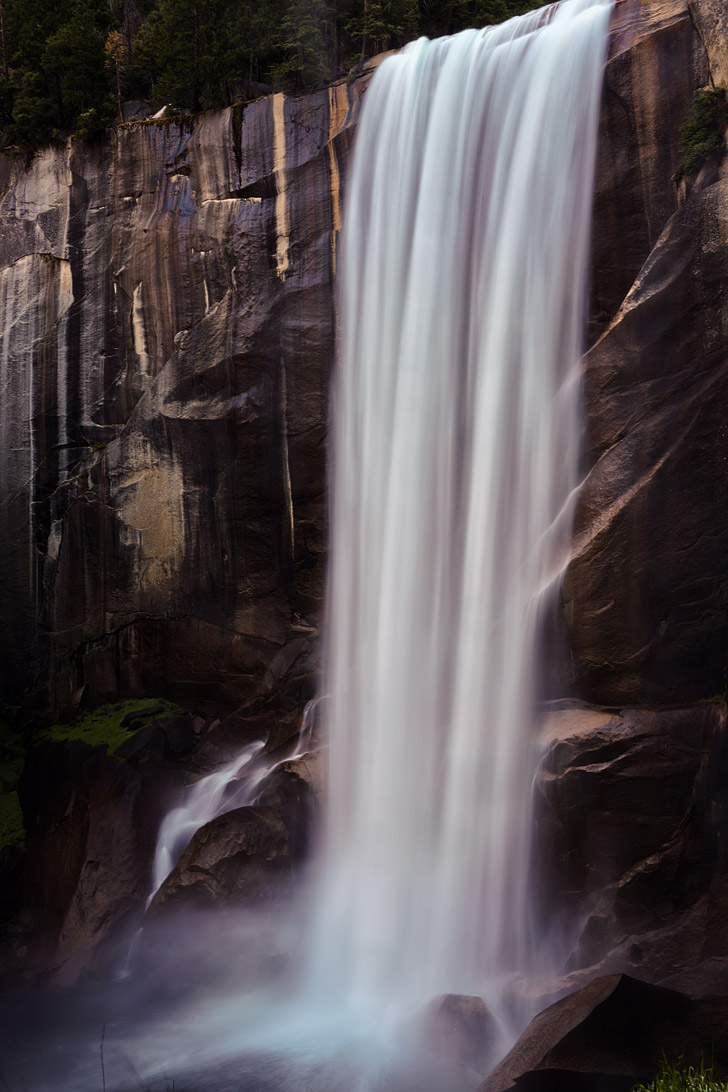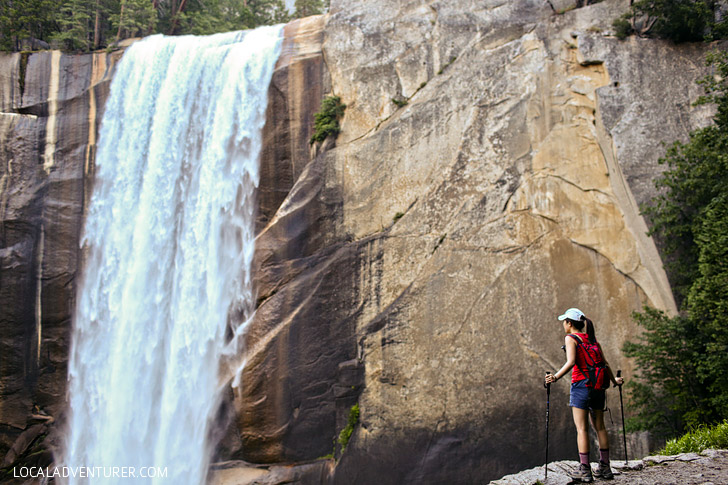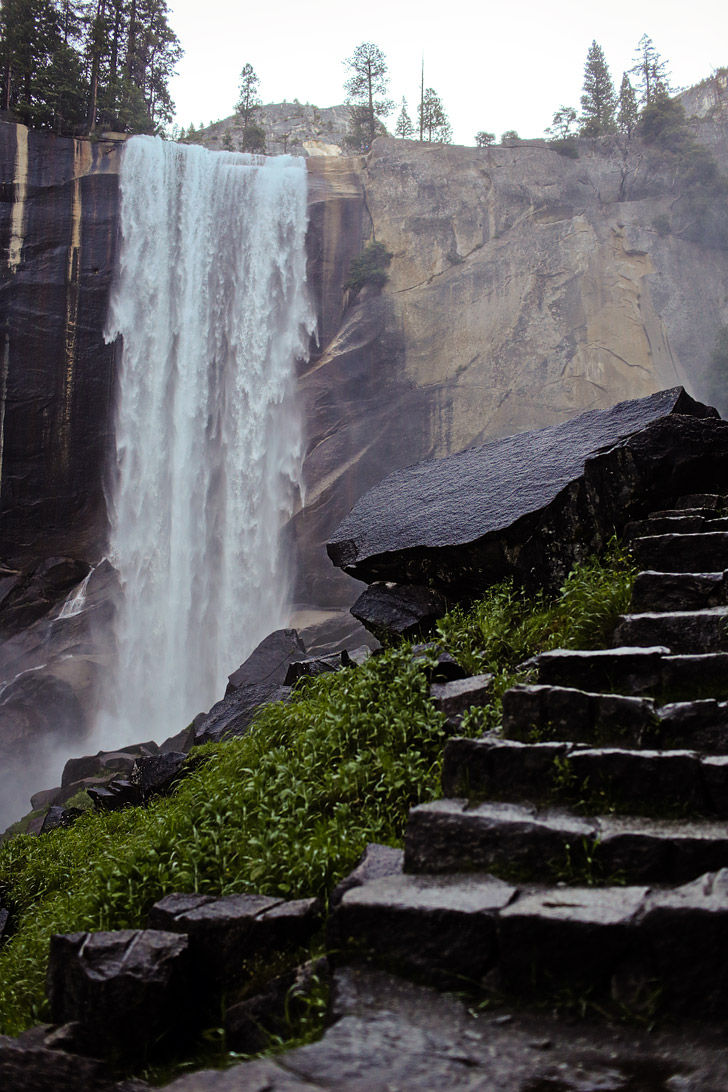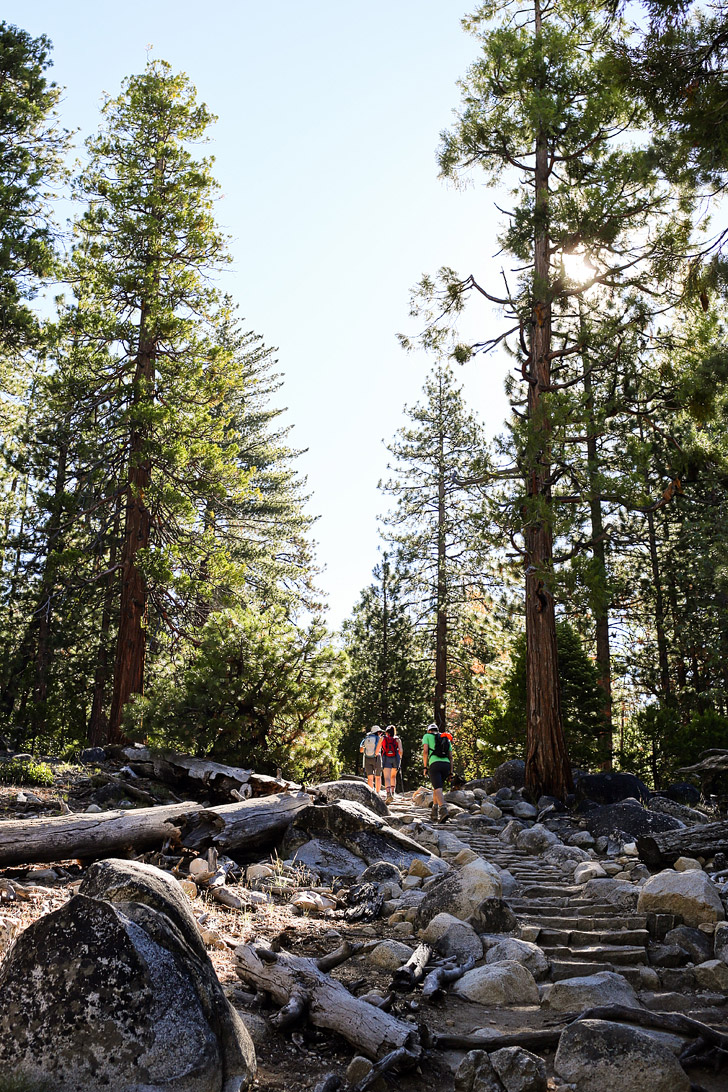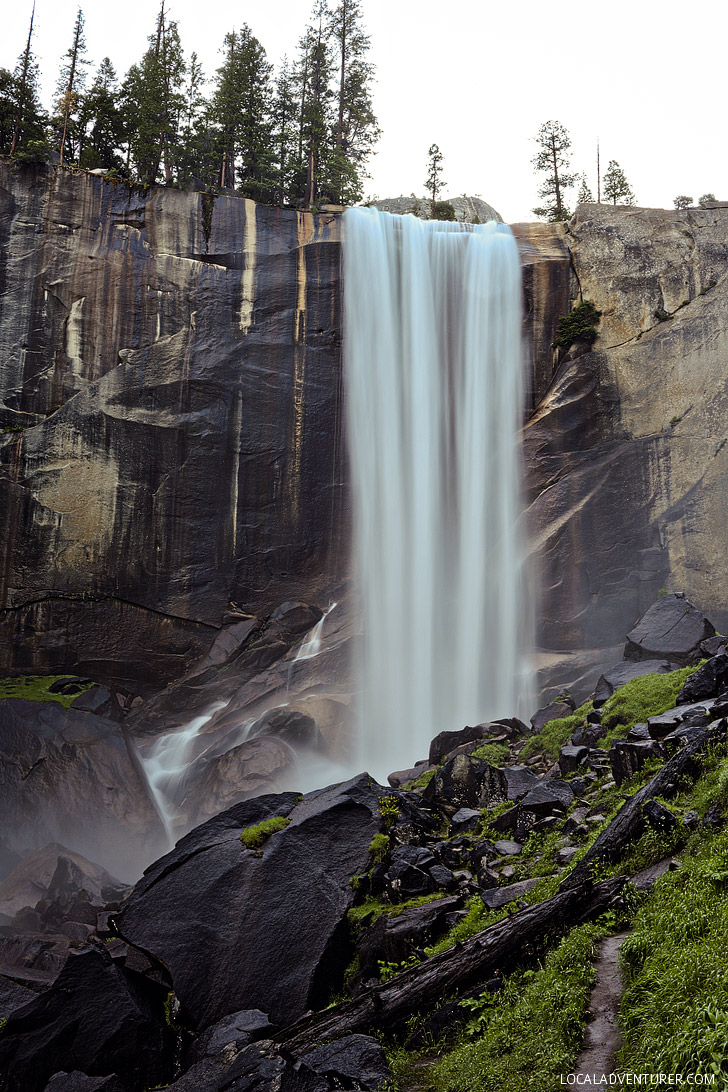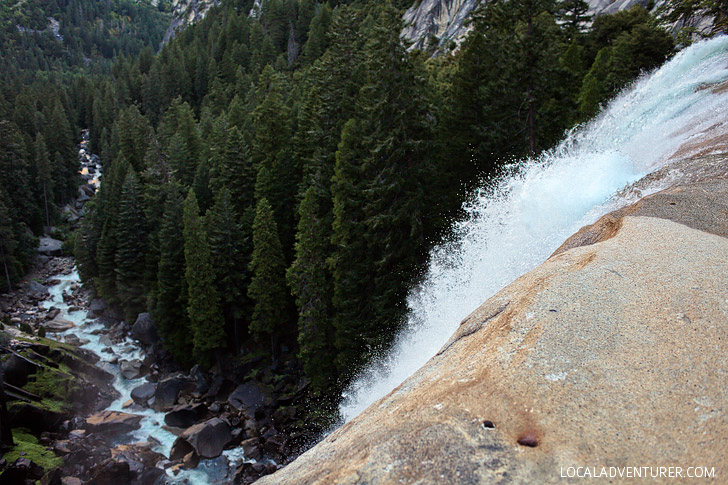 The squirrels were so used to being fed by humans that they kept begging for food. No fear. Get away from my snack, squirrel!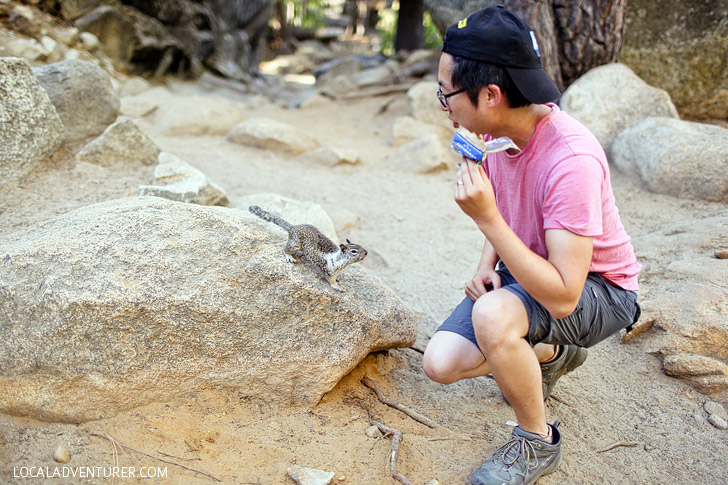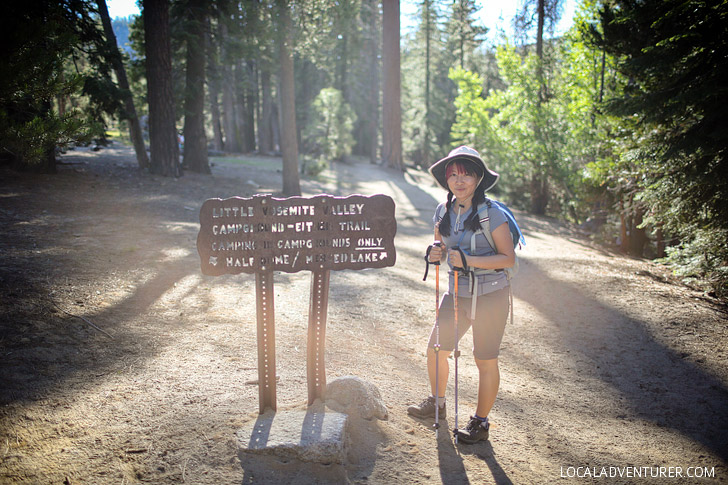 The uneven stairs getting up to sub dome were brutal, but the views were totally worth it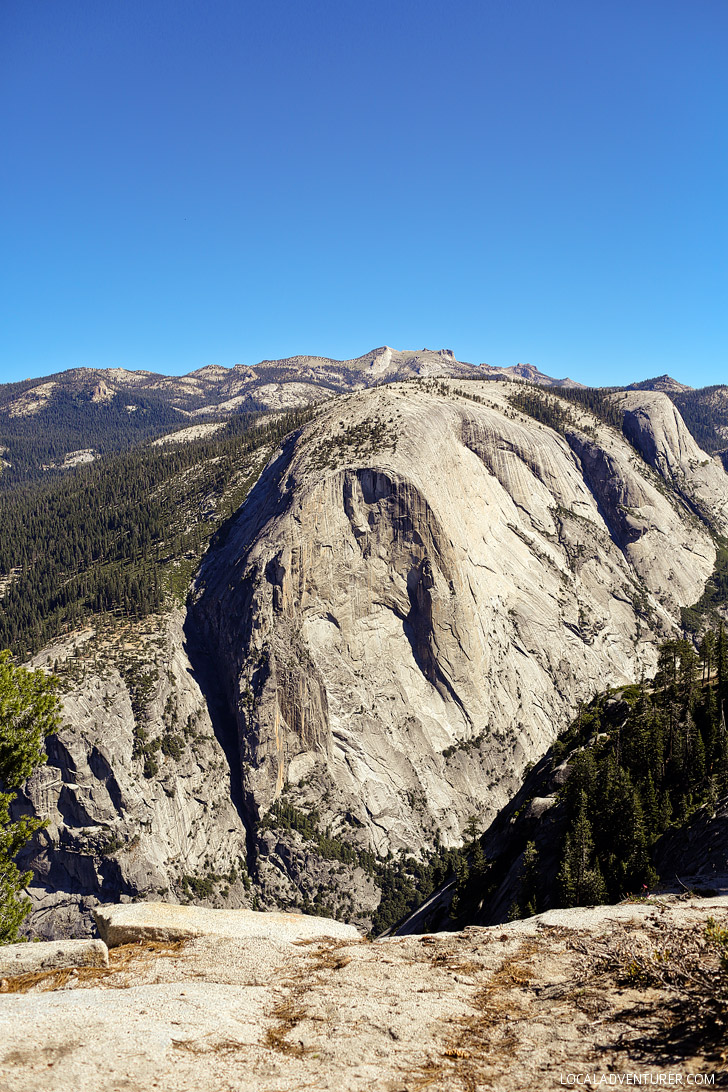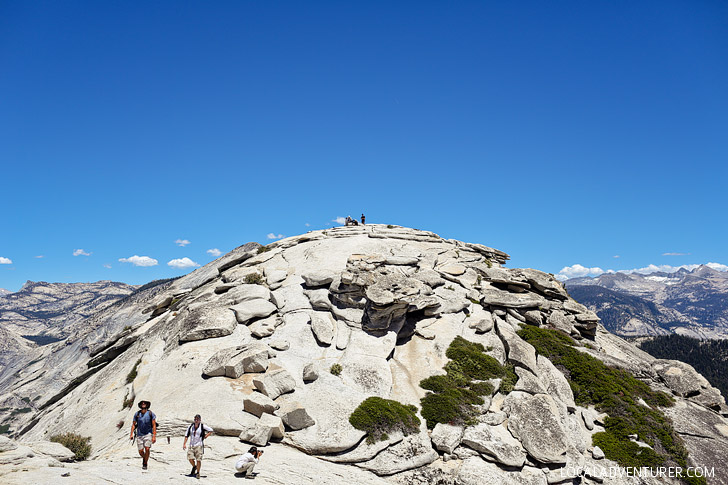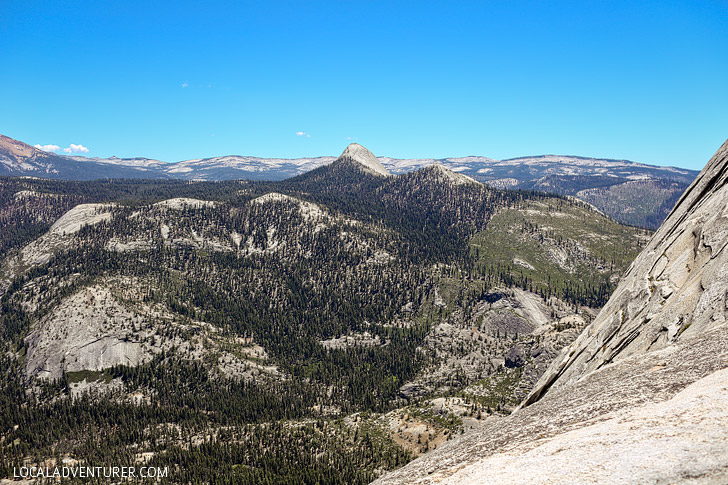 We stared upon the daunting cables to get to the top of Half Dome. A lot of people were turning back after getting a good look at it. I was paralyzed with fear, and it took almost an hour to muster up the courage to do it. Somehow Jacob and our friends were able to talk me into it after saying, "you've come up all this way.. you're too stubborn not to go all the way up to half dome."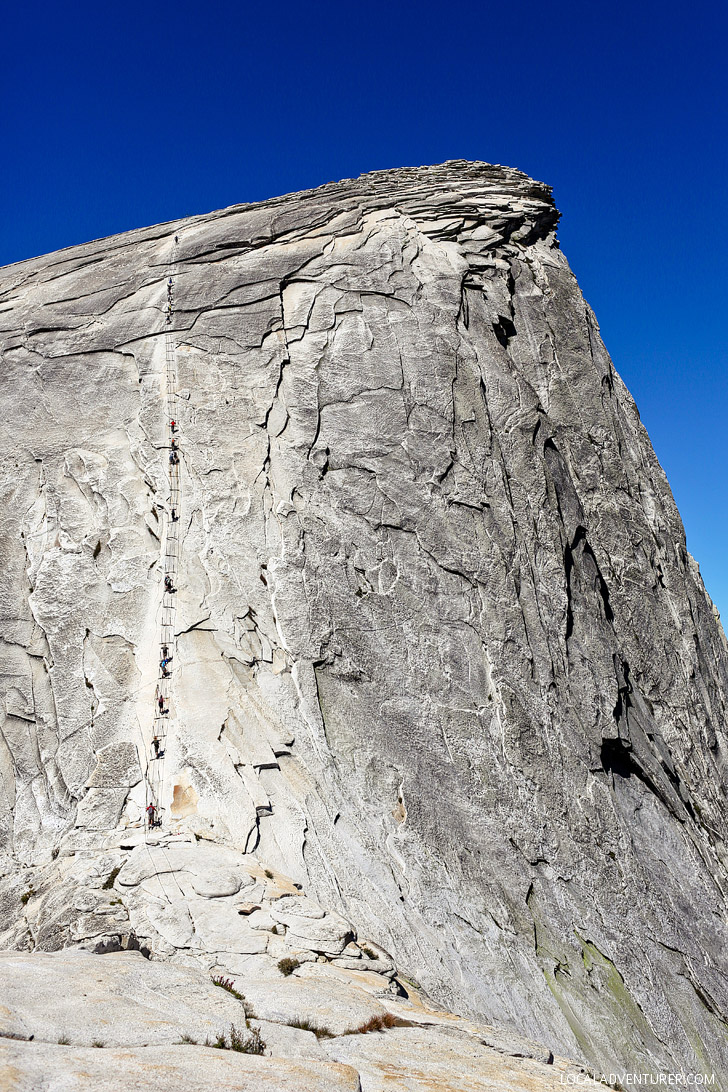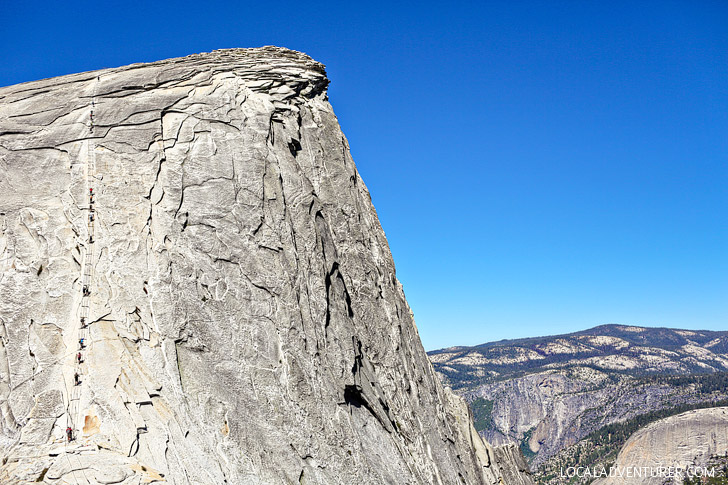 The cables were the most challenging part for me. It's supposed to take on average 20 minutes to climb the cables. It probably took us 30 minutes. Because I was so scared, I had a death grip on the cables going both directions, and it took a good amount of arm strength to pull myself up. My feet kept slipping on the granite, and the poles felt like they were coming out of the rock. Seriously, WTF!! I'm just glad I wasn't the only one about to have a nervous breakdown and that all the people around us were so patient and supportive.
On the flip side, it didn't help that a lady two people in front of us was having her own nervous breakdown = more time spent on the ropes. FUN TIMES.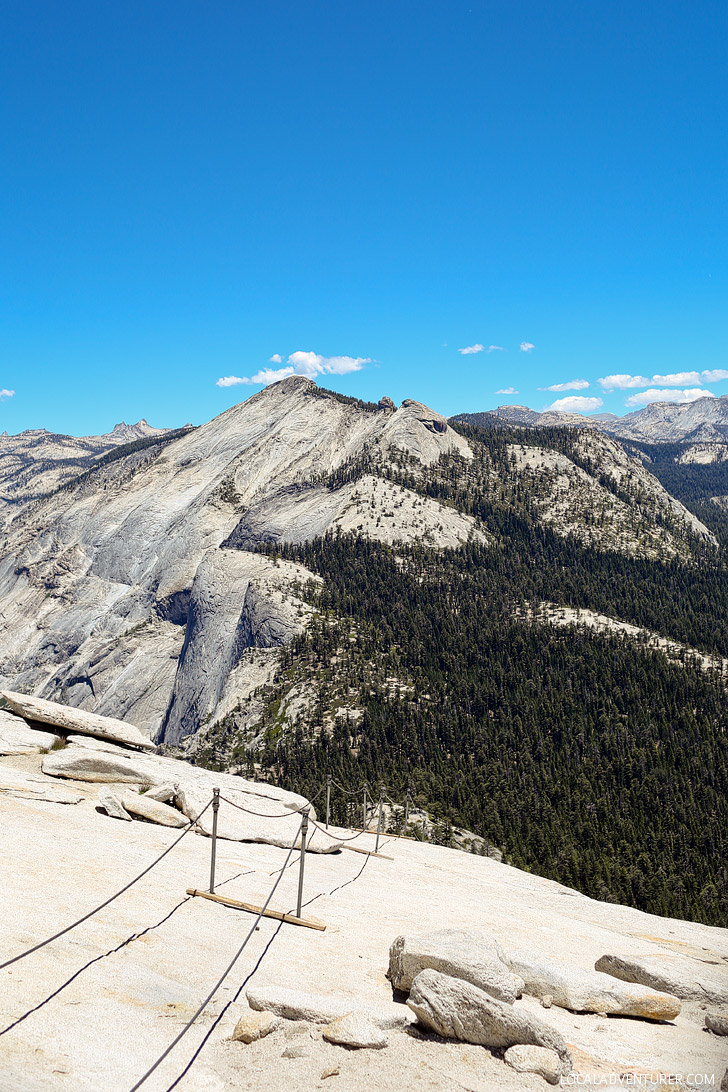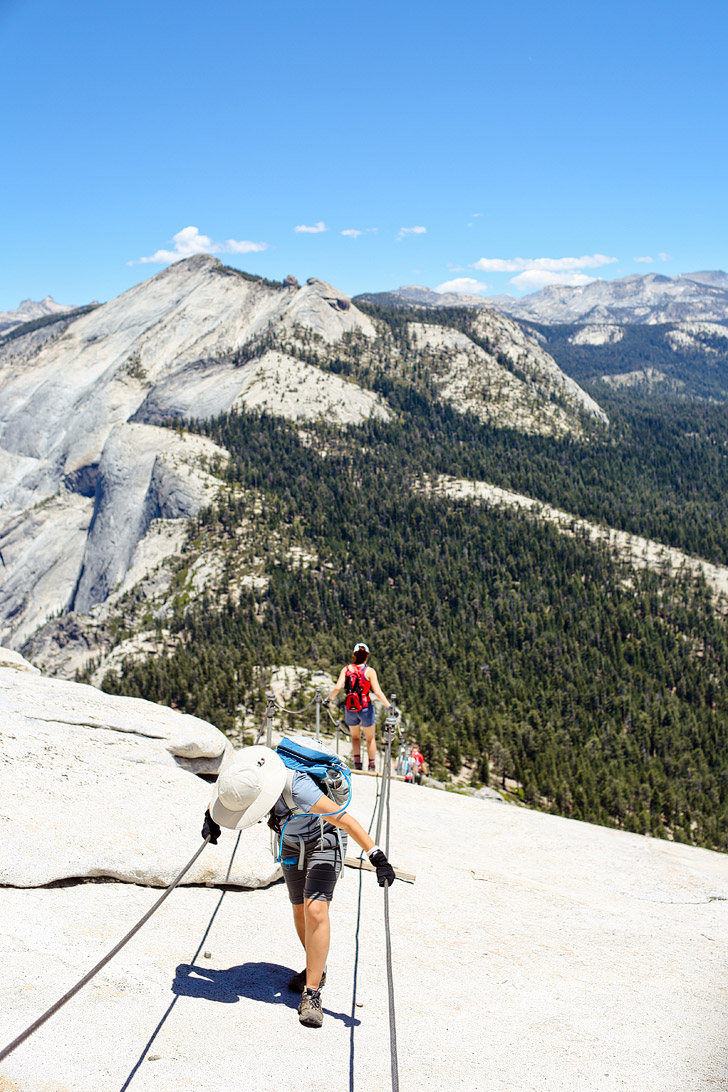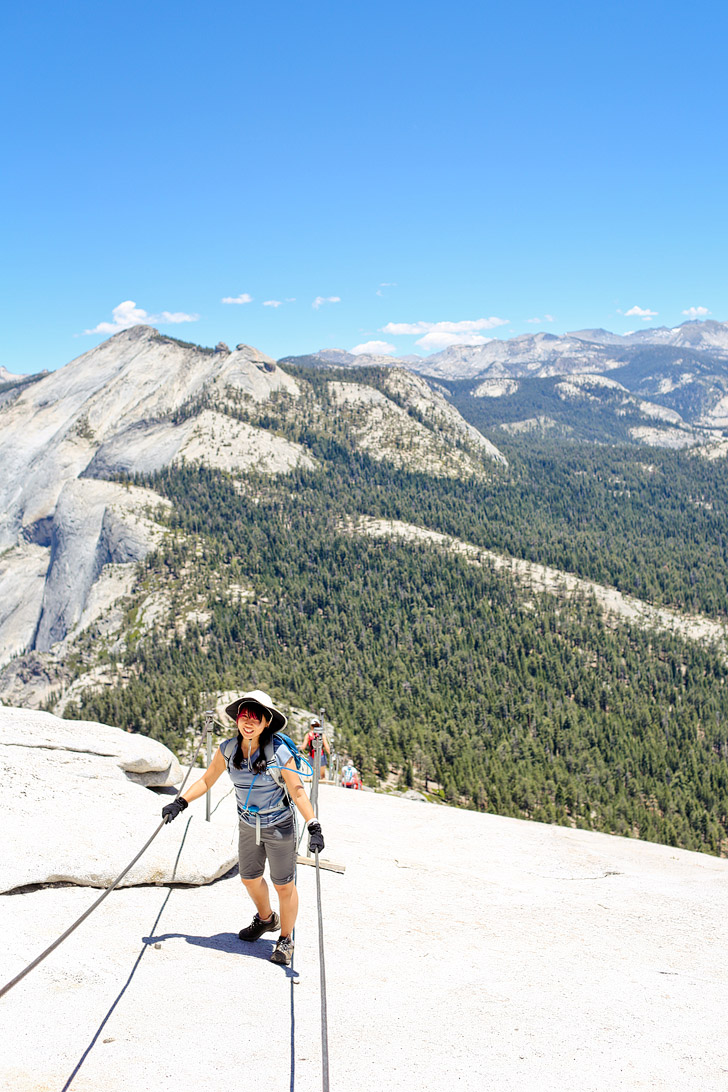 You know the saying "that scared the sh*t outta me." This might be TMI for you, but that saying was true for me. I pretty much had to go immediately after. Here's me with a terrible stomach ache. ✌️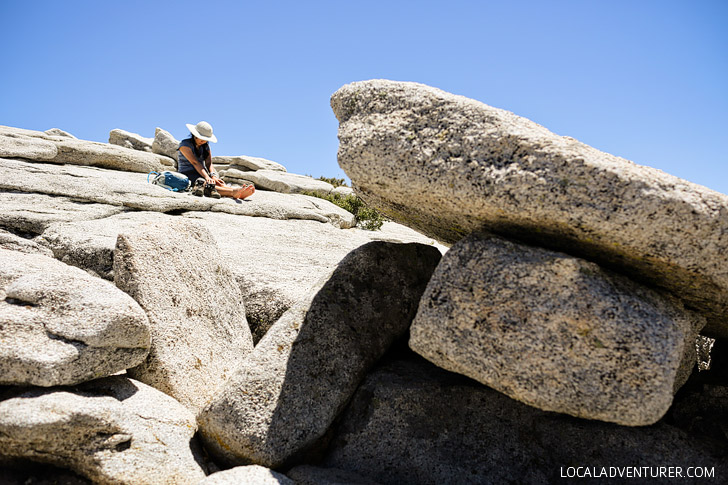 They all took these while I was sick. :( Let's just pretend it's Jacob and I in the photo to the left. :) It's actually our friends but who can tell when they're dots!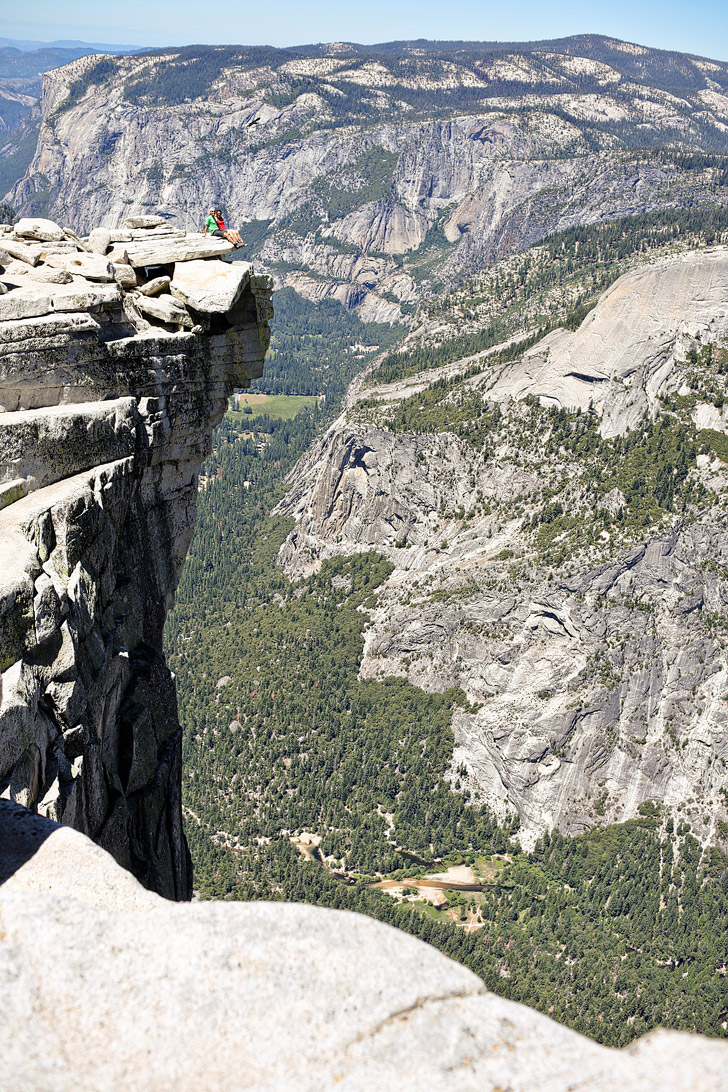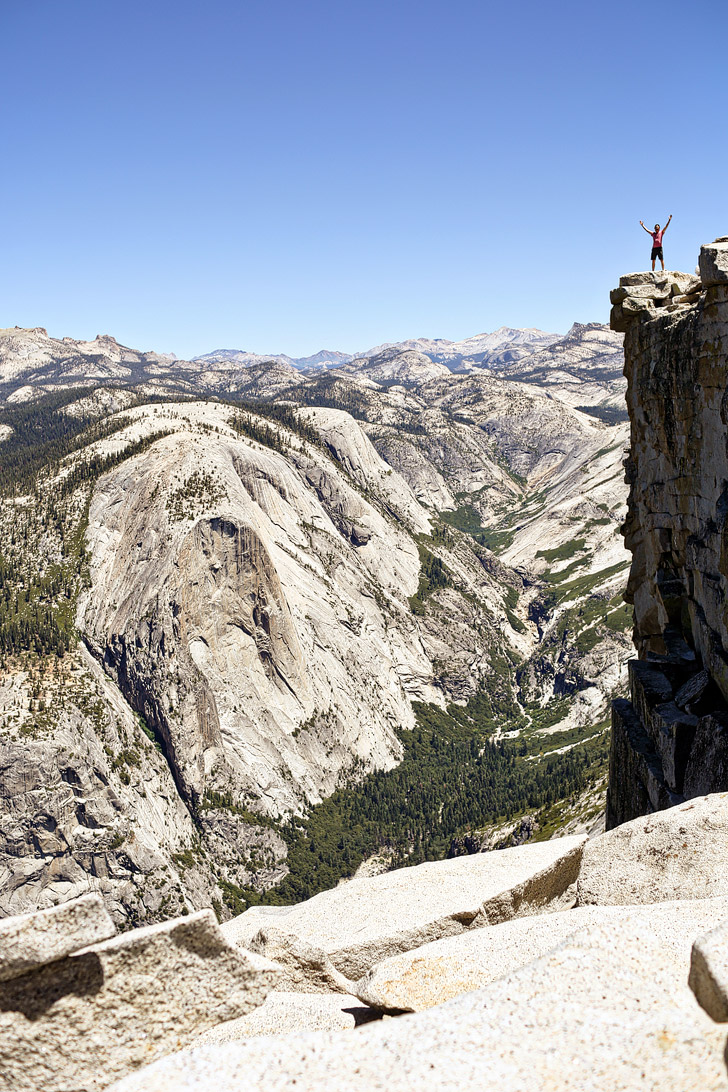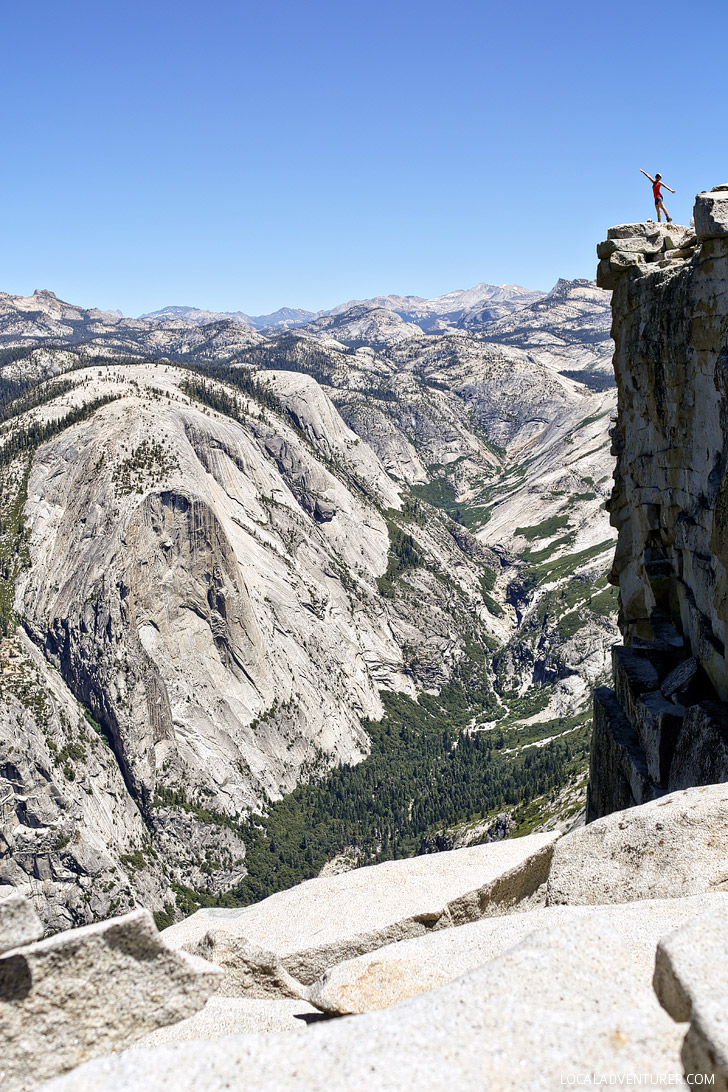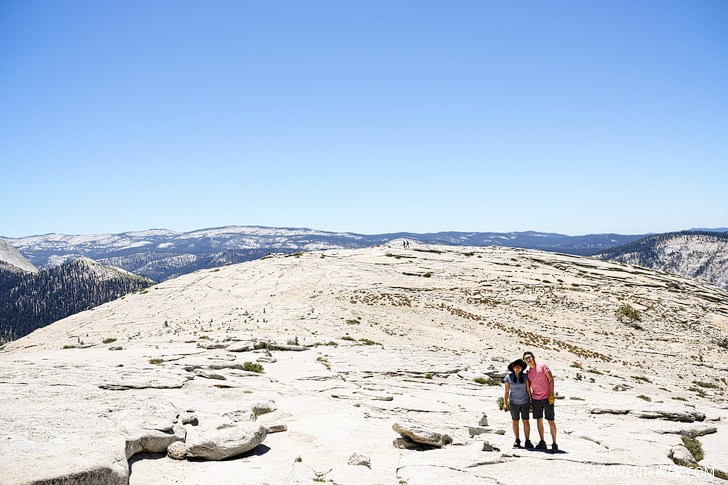 Now for the descent on the cables, which was equally terrifying. I went down backwards while Jacob went down forwards. He claims that he's afraid of heights, and I claim to be the fearless one, but he did so much better than I did. Either way, we all made it! Hooray!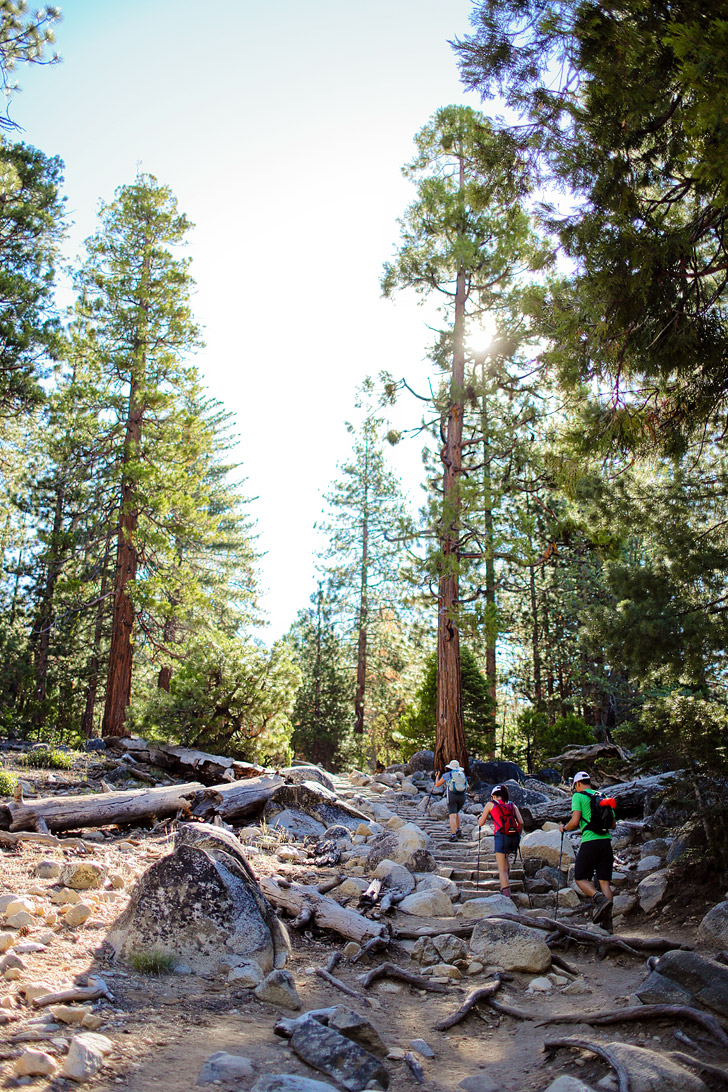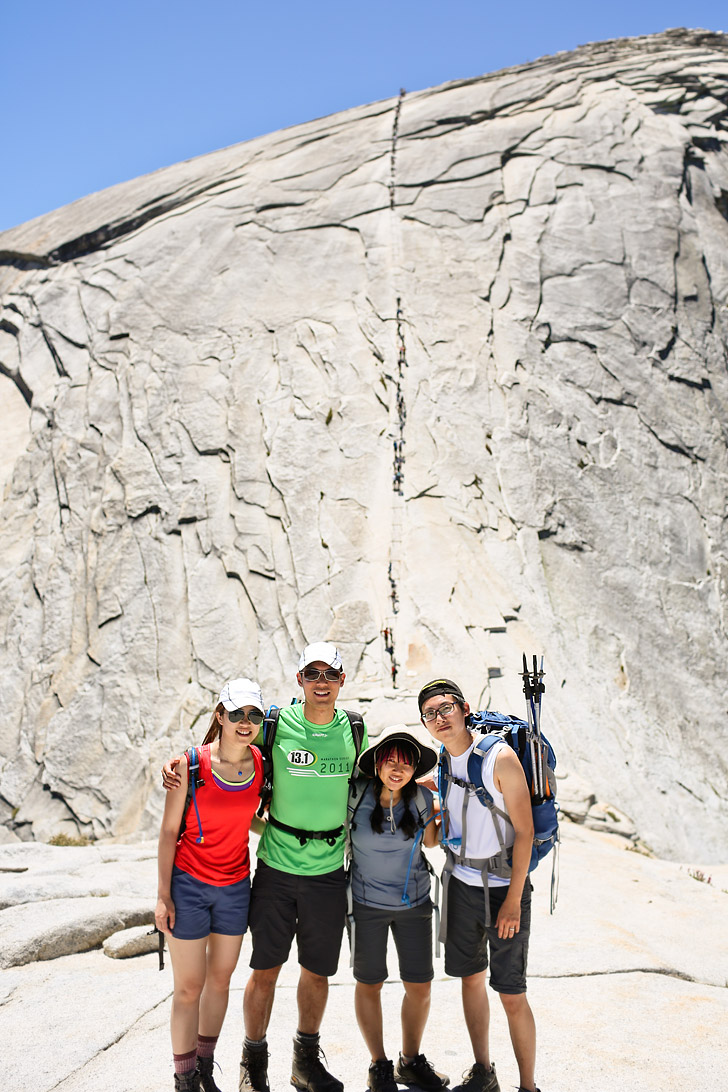 We hiked down the John Muir trail and stopped at the top of Vernal Falls where we got to dip our feet into the stream. It was a nice break before we made our way back to the Valley. We stayed on the edge of the water, but we did see others swimming. It's frowned upon to go swimming here since a few people have fallen over the waterfall and died. Hoping we don't see them on the news!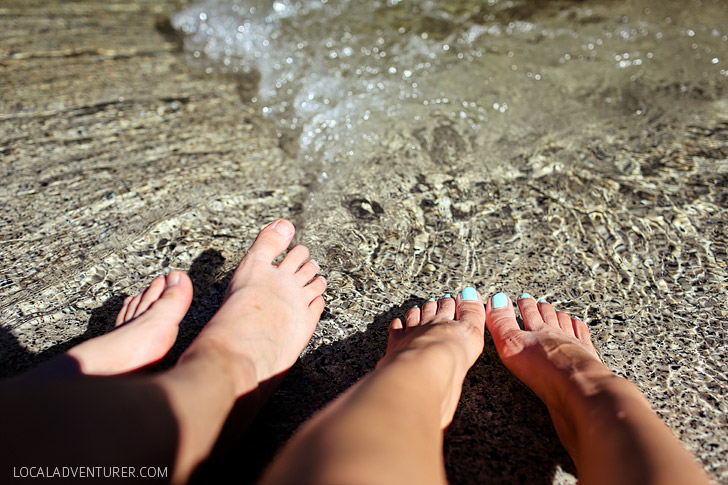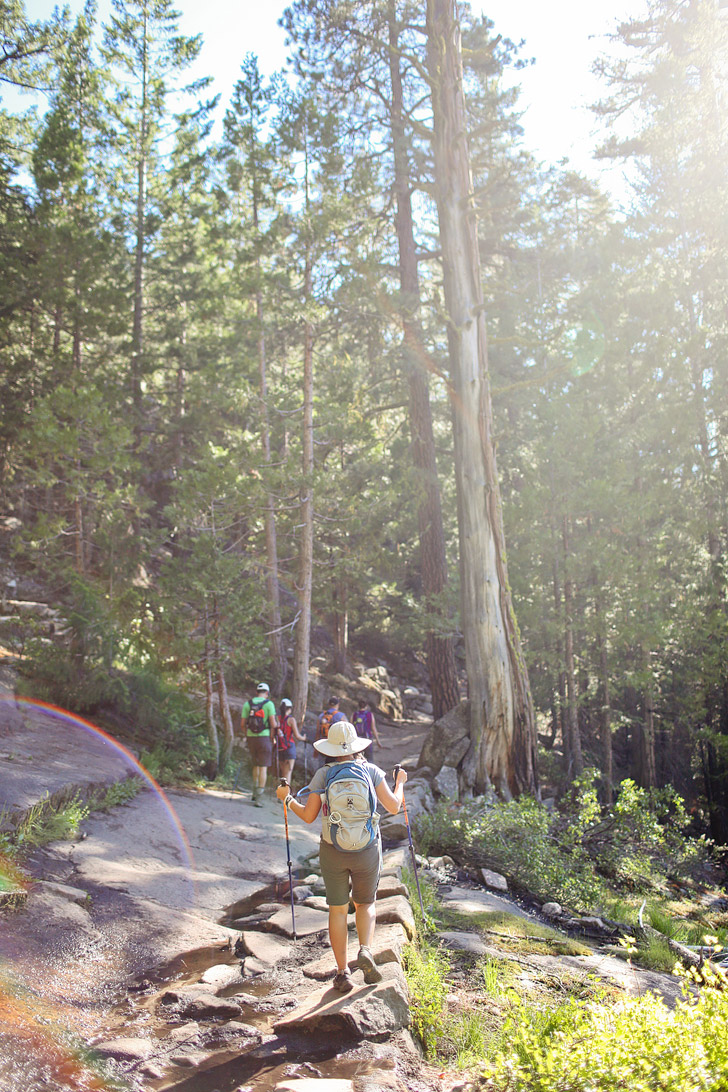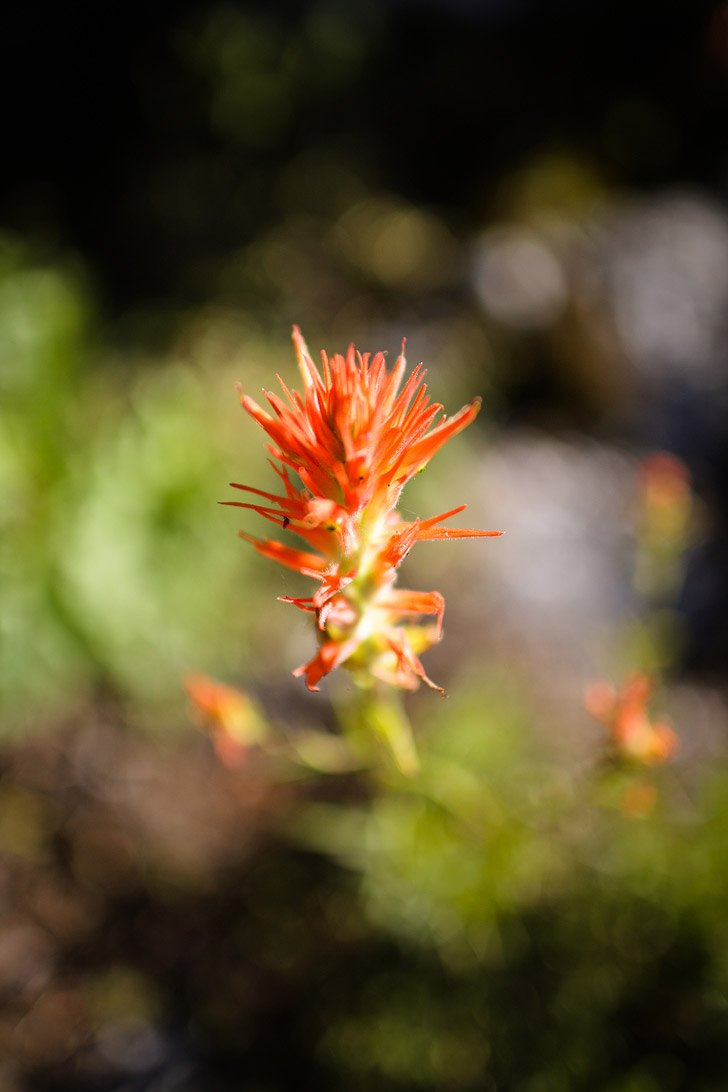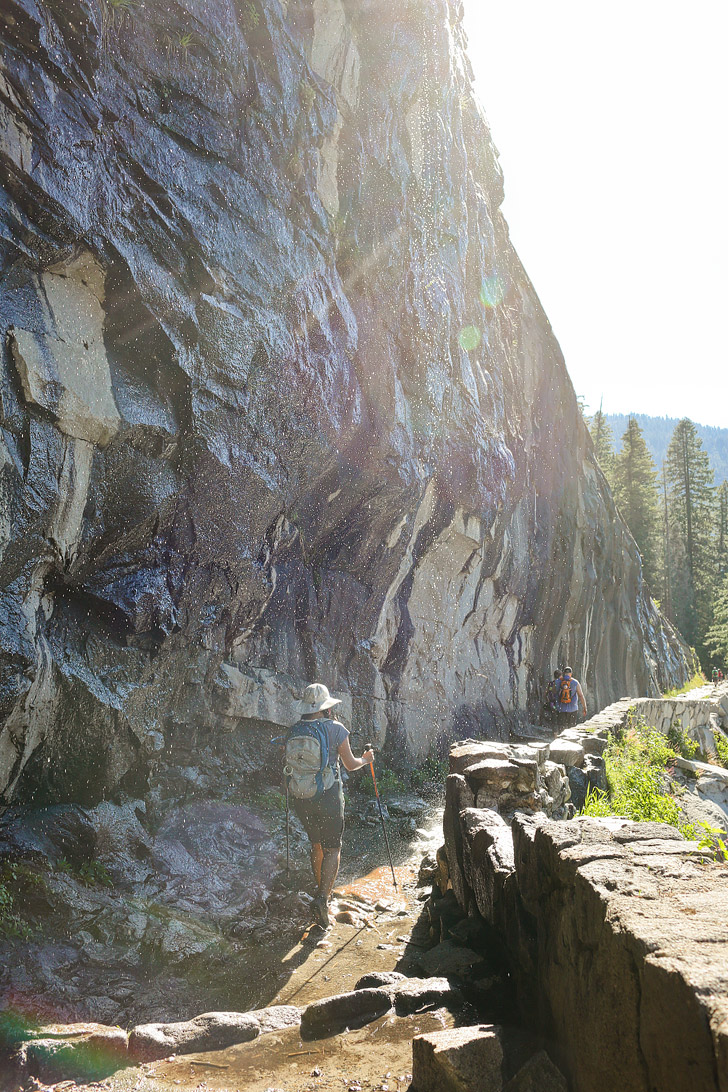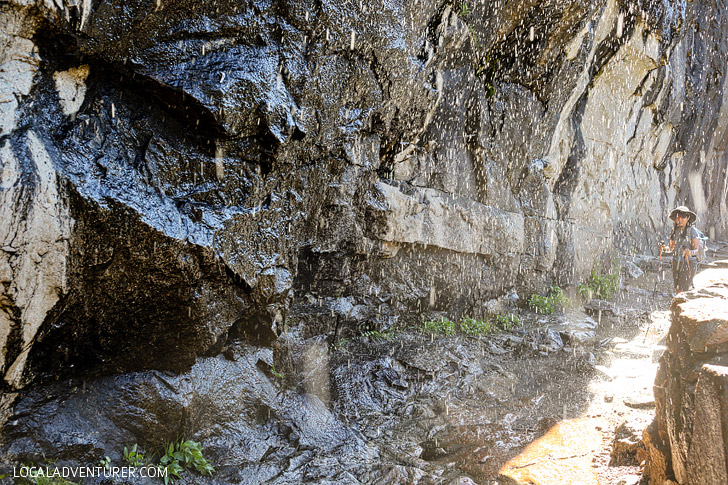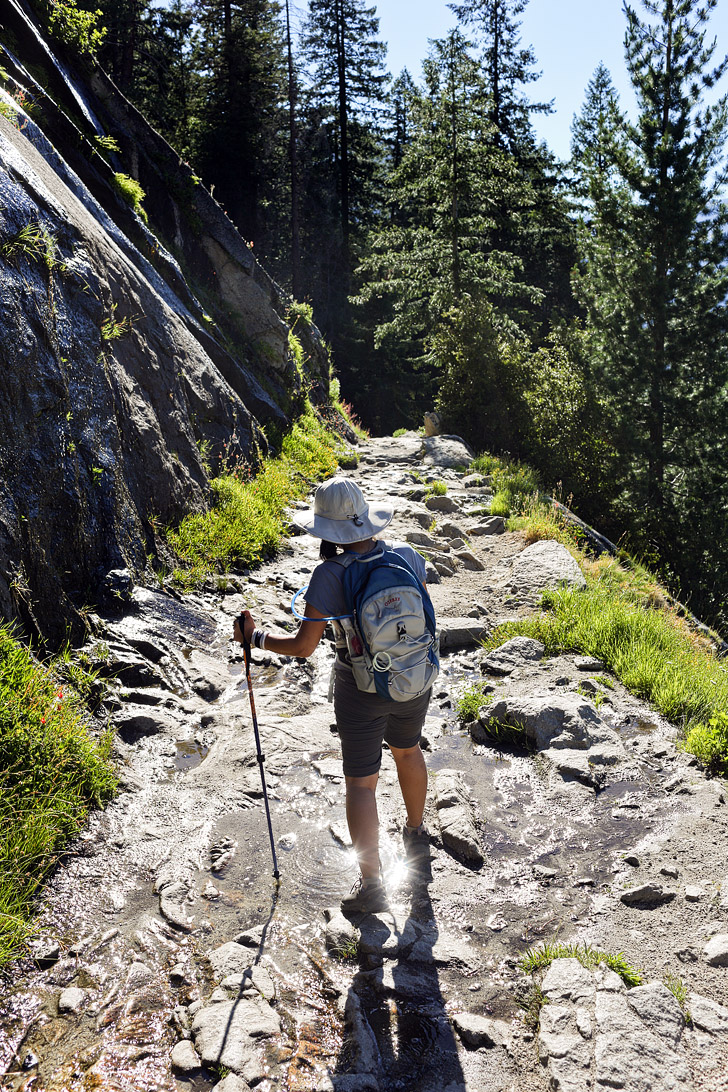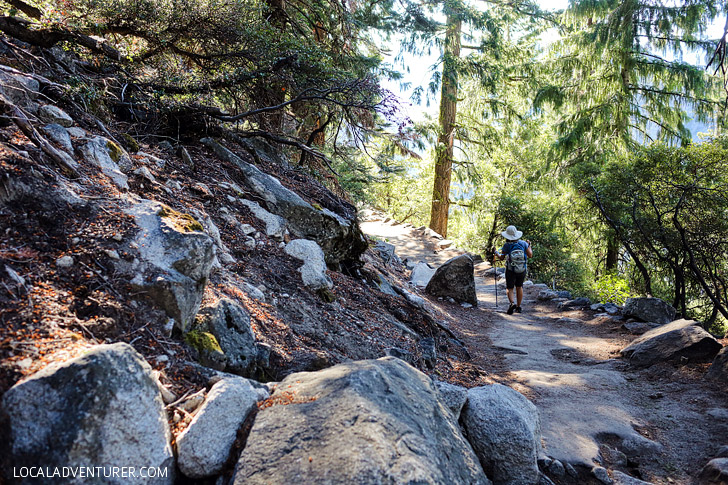 Here's Vernal Fall from a distance. So much prettier with Liberty Cap!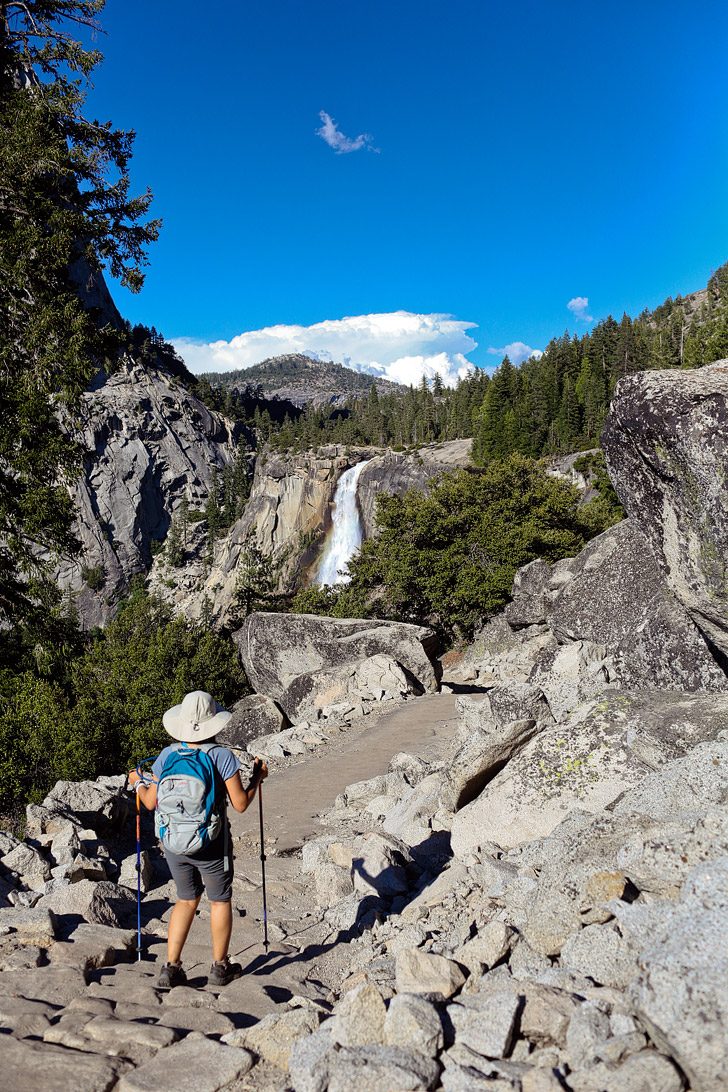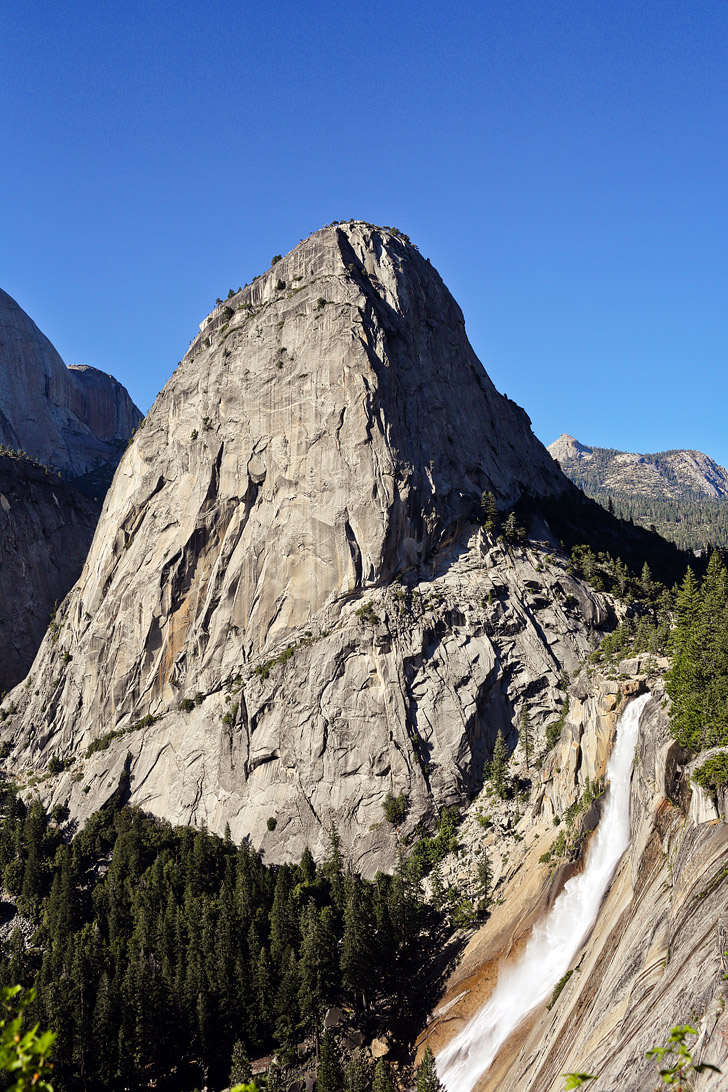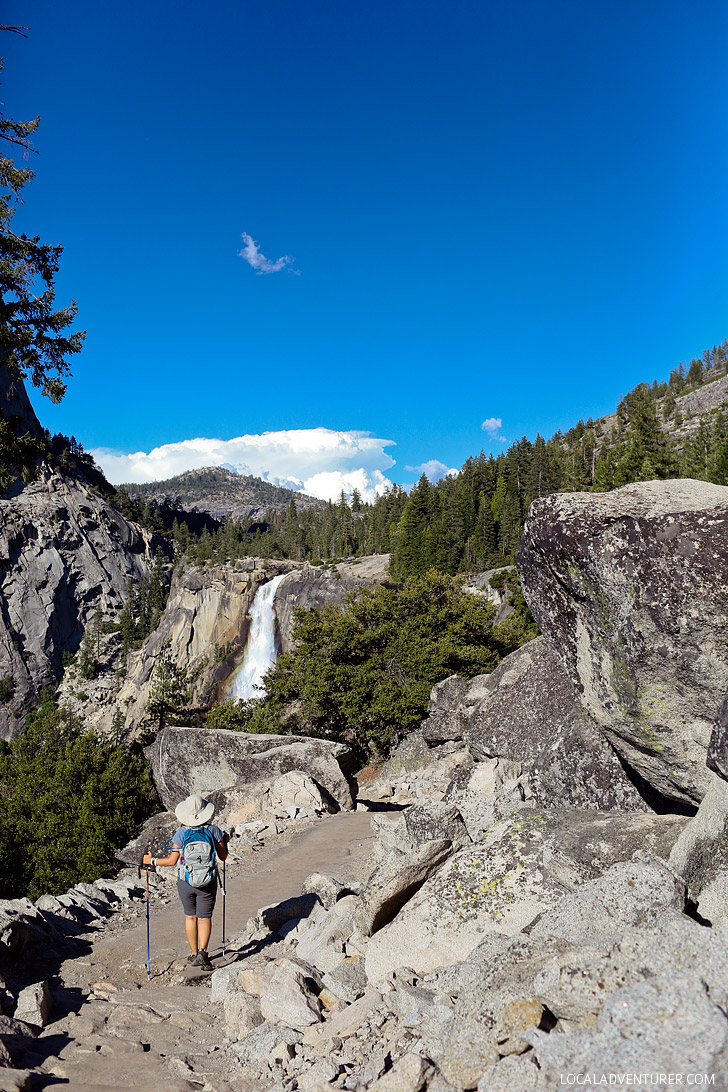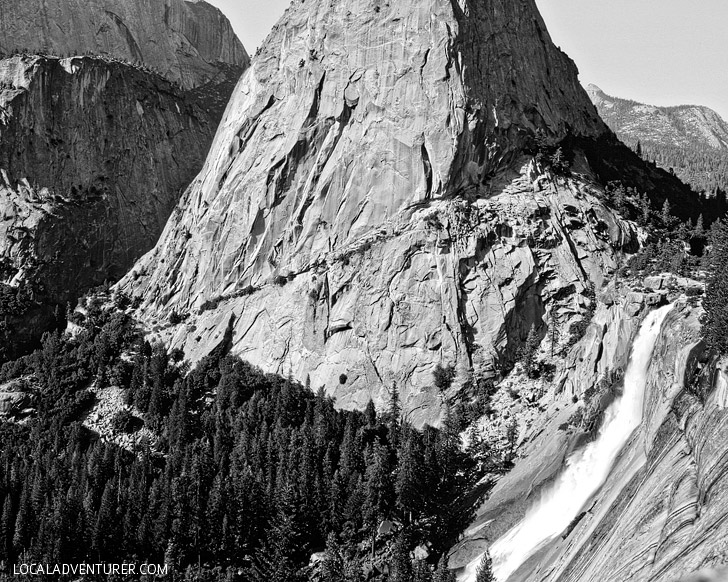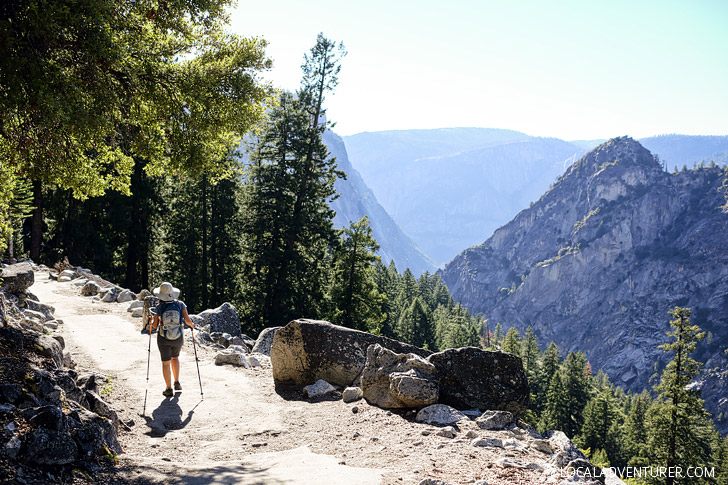 Overall, the views were amaaaaazing! Maybe it's because this is the first national park I've visited as an adult, but there's something truly special about Yosemite. It was also nice meeting all the friendly people on the trail. Everyone was supportive and cheering each other on. I loved that about hiking at Yosemite.
If you want to learn more about the hike, you can also read How to Get Half Dome Permits + Tips for Your Hike.