Although Smith Rock State Park is famous for its rock climbing, it's also a beautiful park to hike. It is after all one of Oregon's Seven Wonders. The most popular hike and the best way to see the iconic parts of the park is through the Misery Ridge Trail Loop.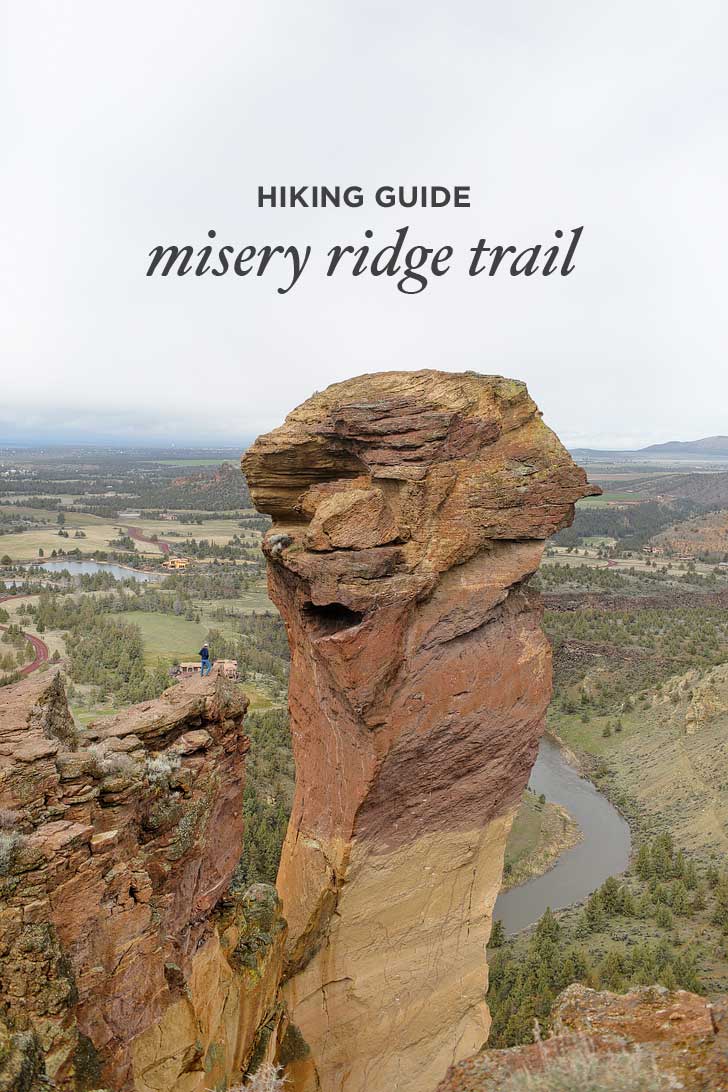 Pin
Misery Ridge Trail
Hike Type: Loop
Distance: 3.8 miles
Elevation gain: 1000 feet
Difficulty: Difficult
Seasons: Year-round, except when snow or rain
DIRECTIONS FOR HIKING THE MISERY RIDGE TRAIL
From the Welcome Center, follow the Smith Rock Trailhead down to the Crooked River Bridge. After crossing the bridge, you'll see a sign that marks the Misery Ridge Trail. You will immediately start gaining elevation up the switchbacks and oversized stairs. You'll also see a few small cave-like areas that were created from air bubbles caught in compressed volcanic ash. After reaching a flat spot for about .1 of a mile, you'll start to climb again until you reach the summit. It's about 0.75 miles from the bridge to the Misery Ridge Summit.
Pin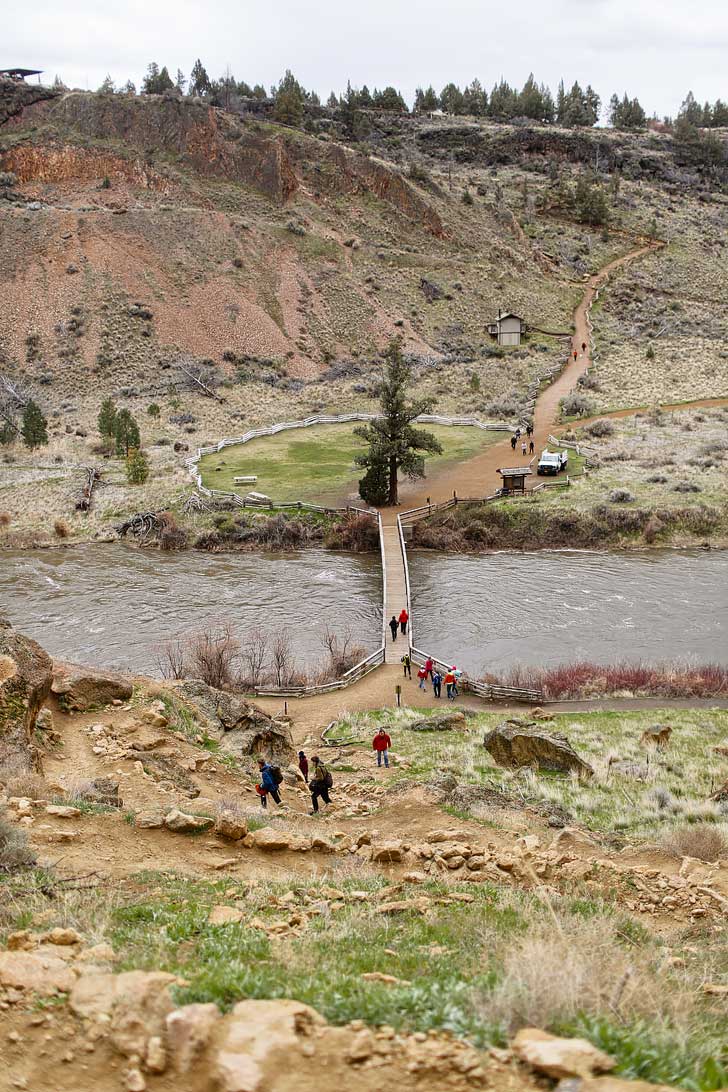 Pin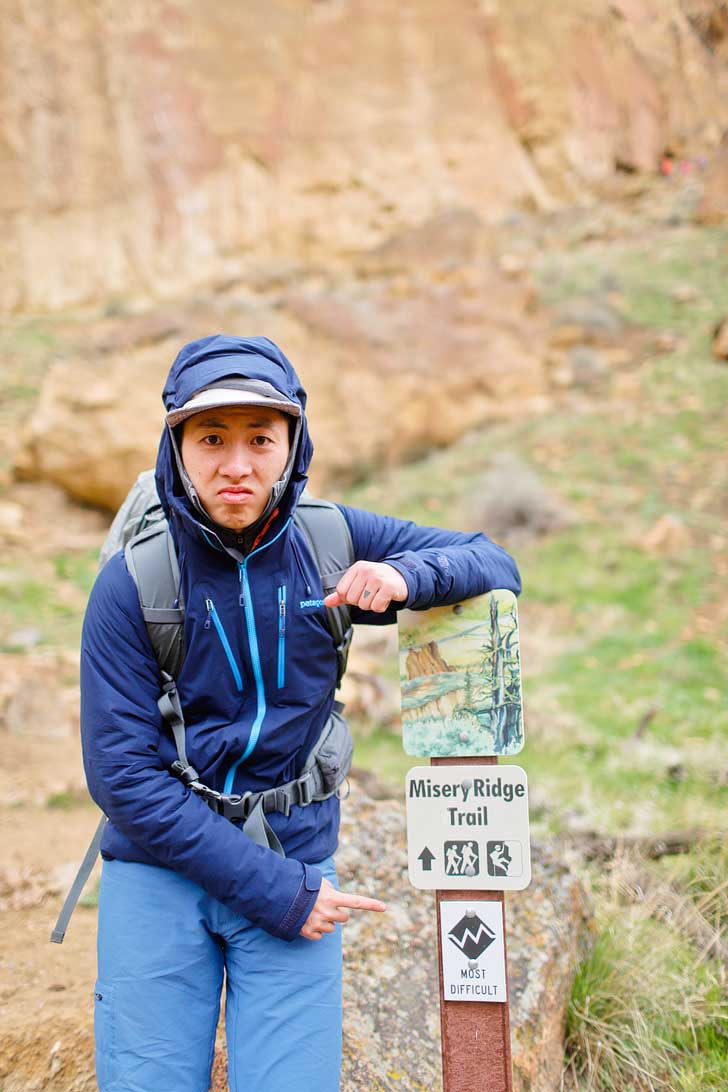 Pin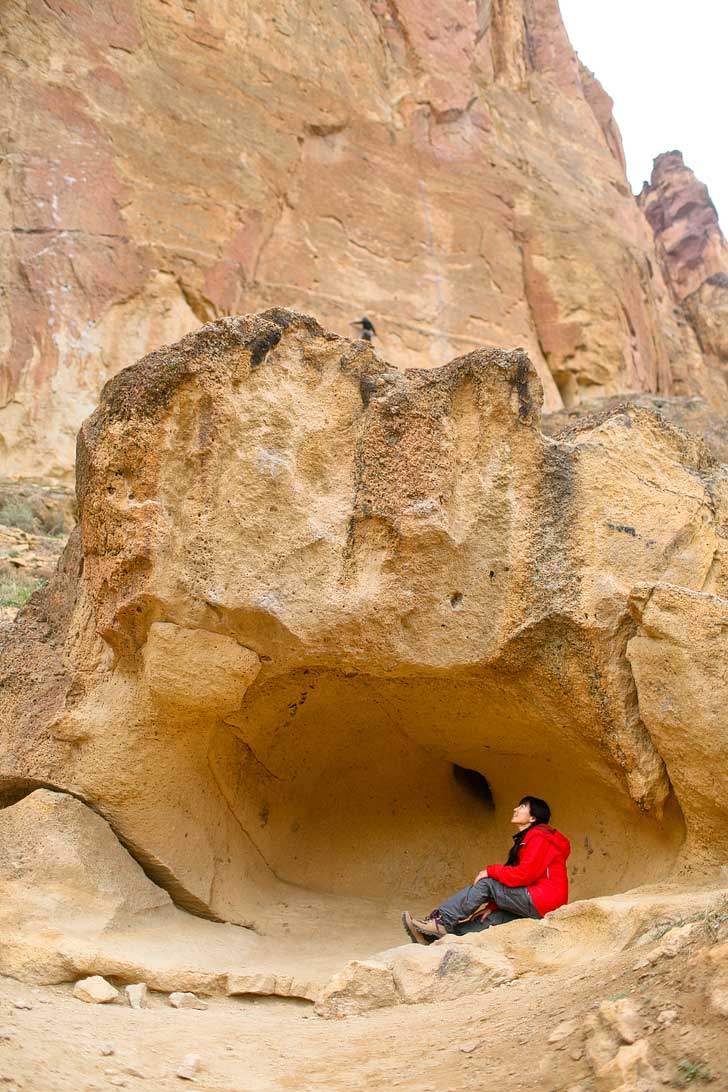 Pin
Once you're at the top, enjoy the views. There's an open rock which gives you amazing views to the east and the south. If you continue along the trail, there will be some offshoots that give you other vantage points. When you're ready, continue following the signs to the other side of the mountain.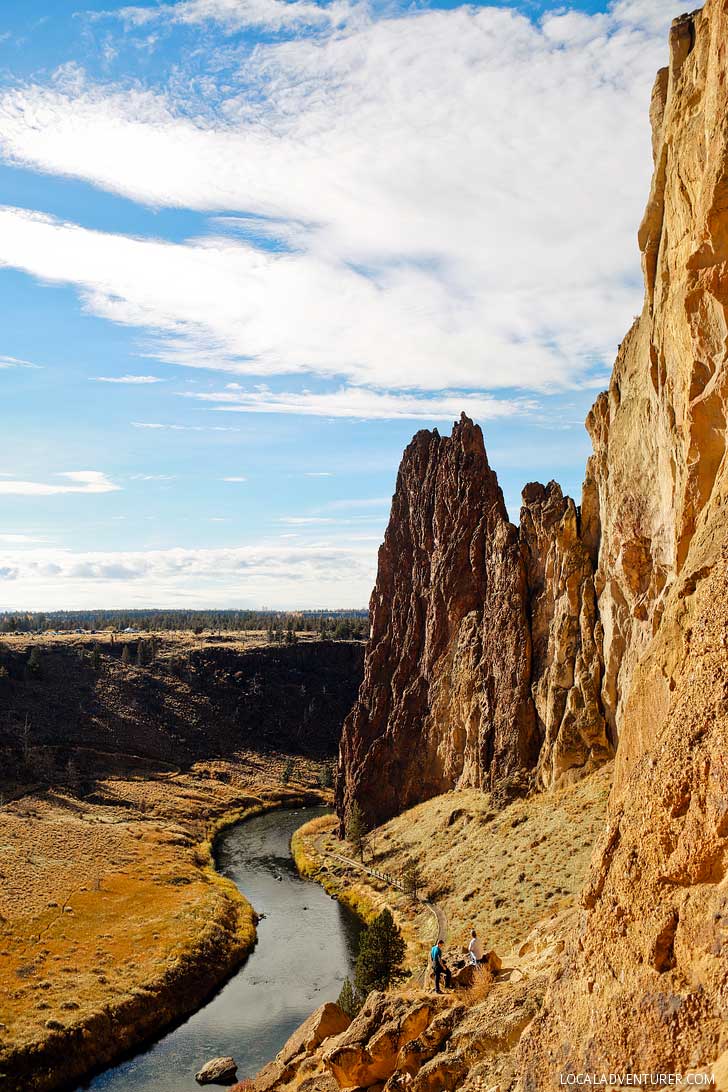 Pin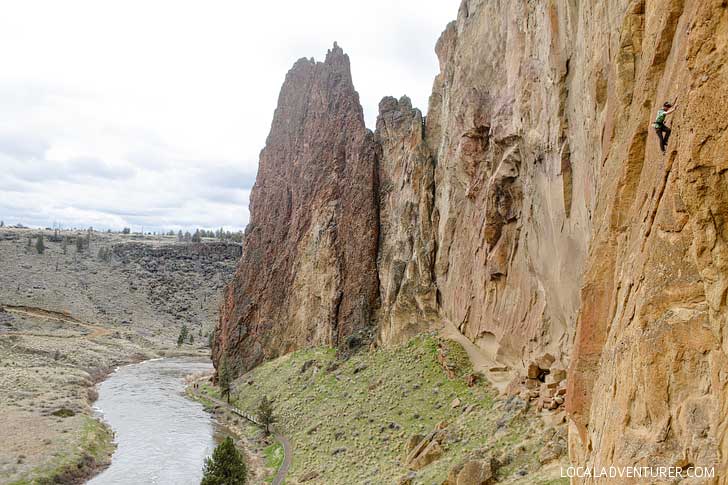 Pin
Pin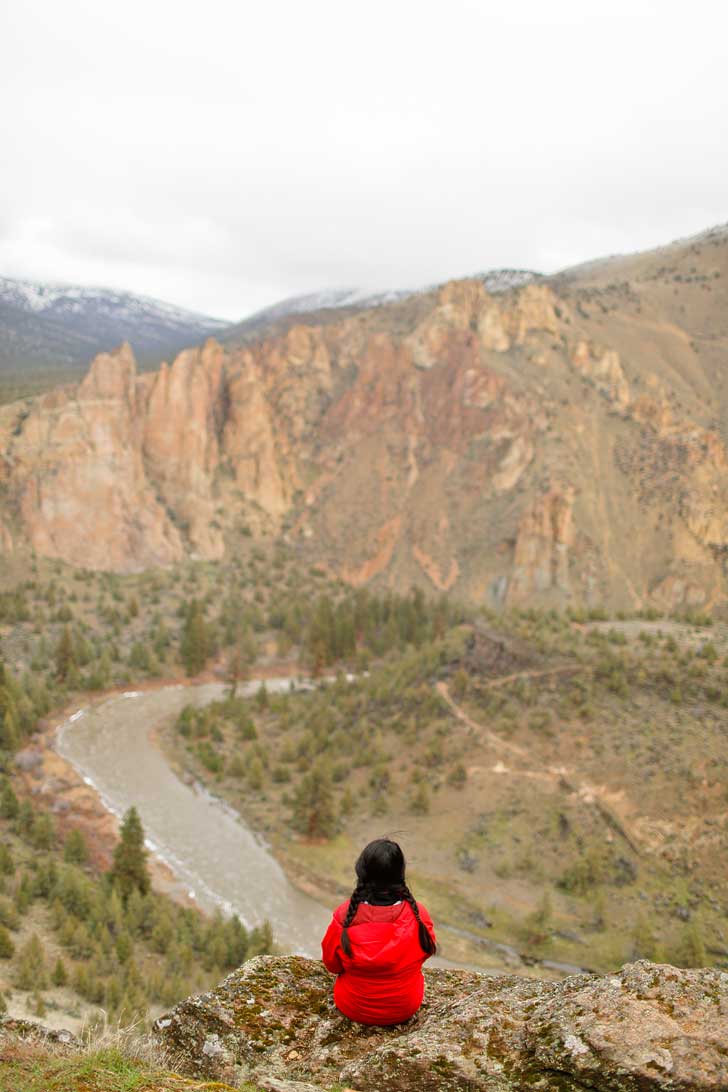 Pin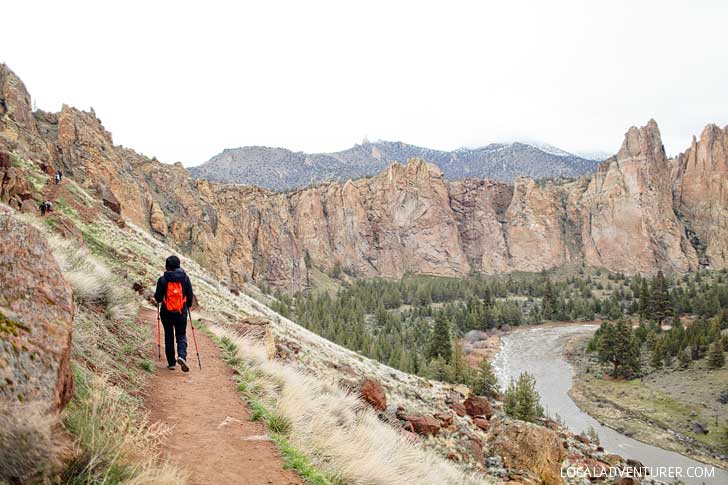 Pin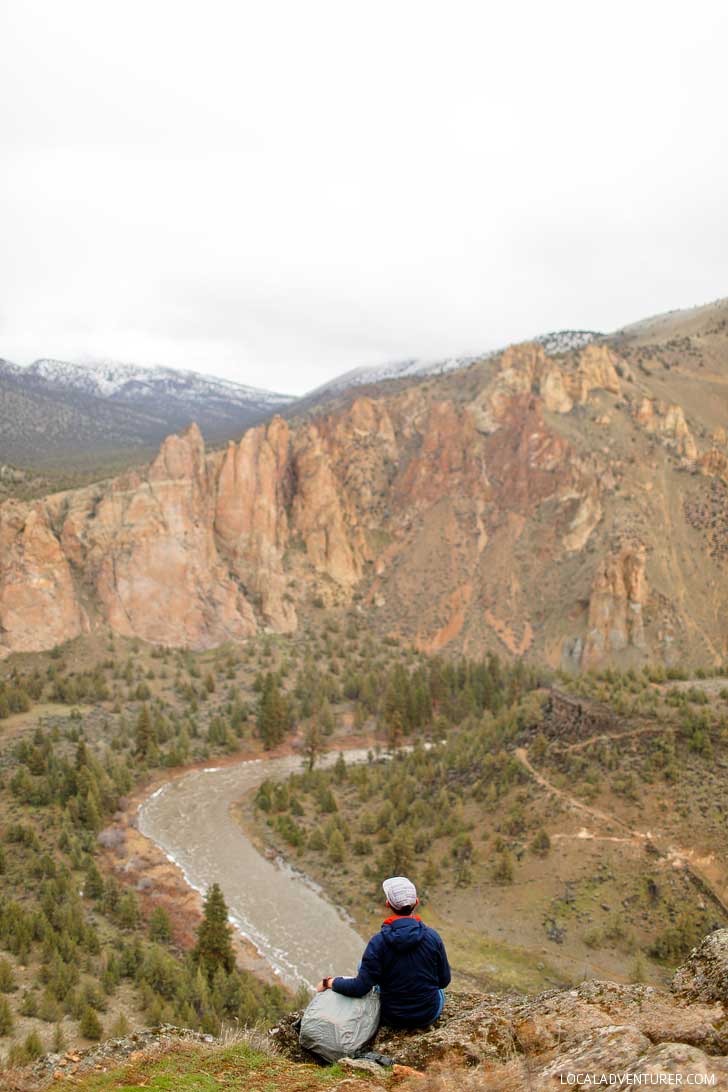 Pin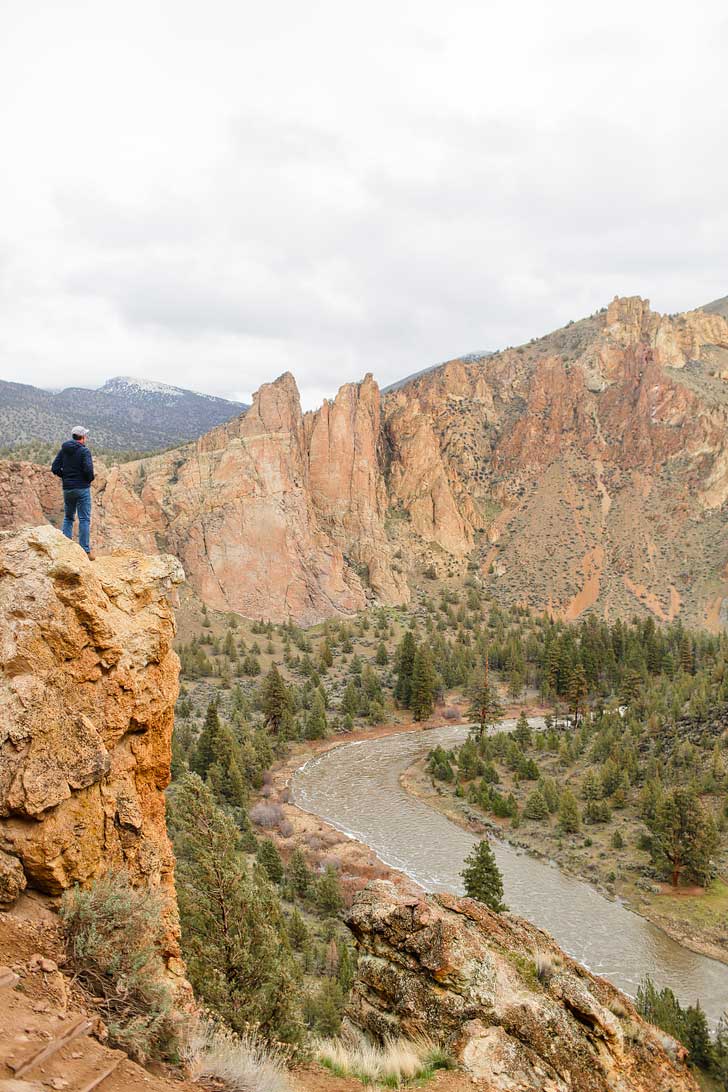 Pin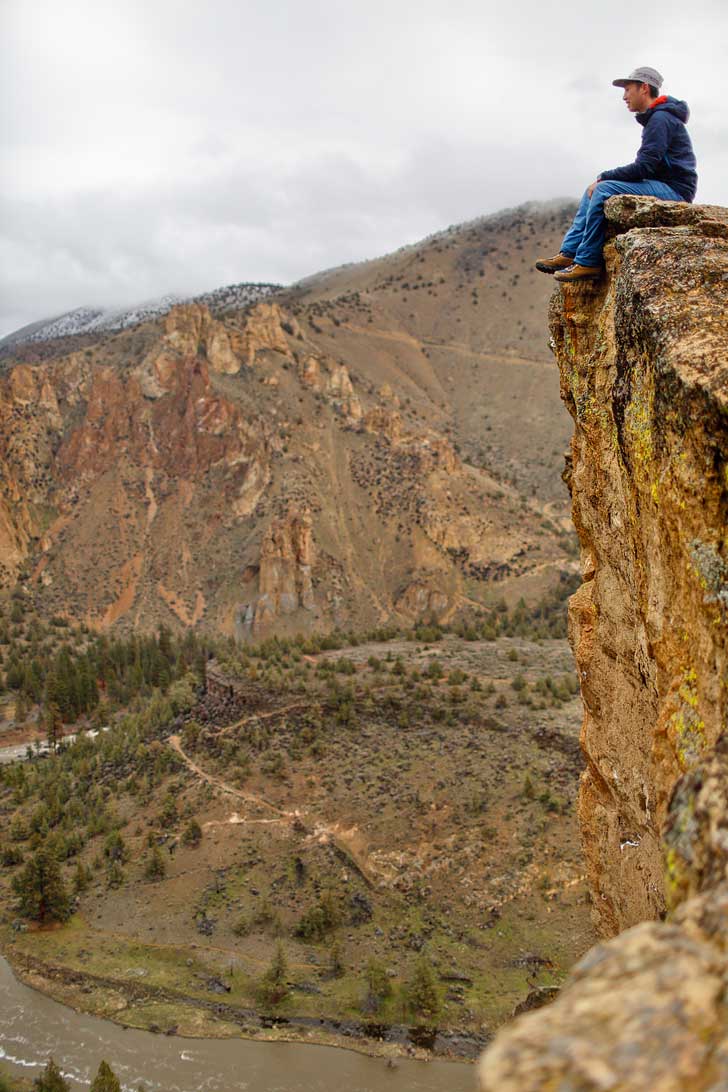 Pin
You can take a mini-detour and go left at this sign to get to an amazing photo spot. If you're afraid of heights like me, you should be cautious since it is very exposed. I pretty much crawled.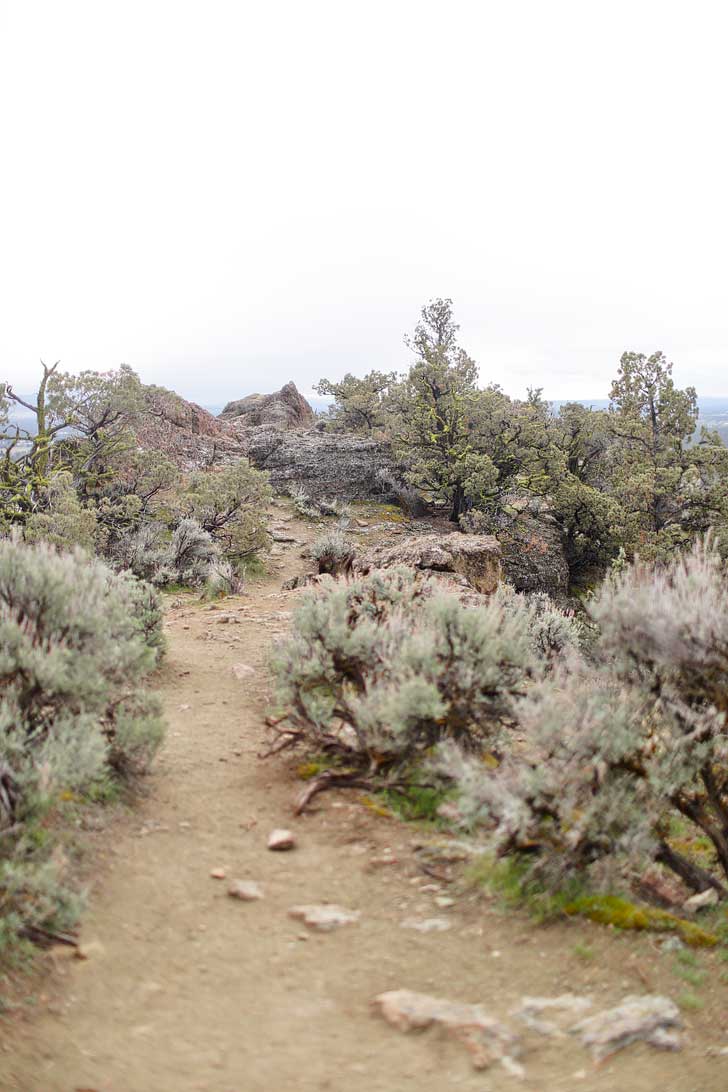 Pin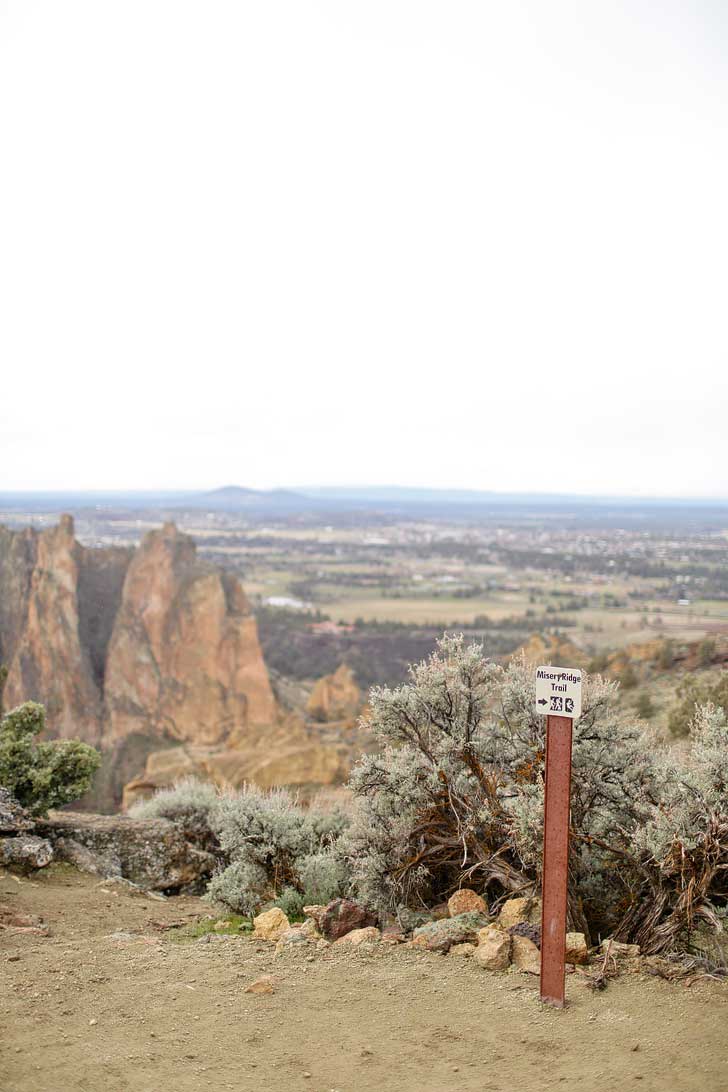 Pin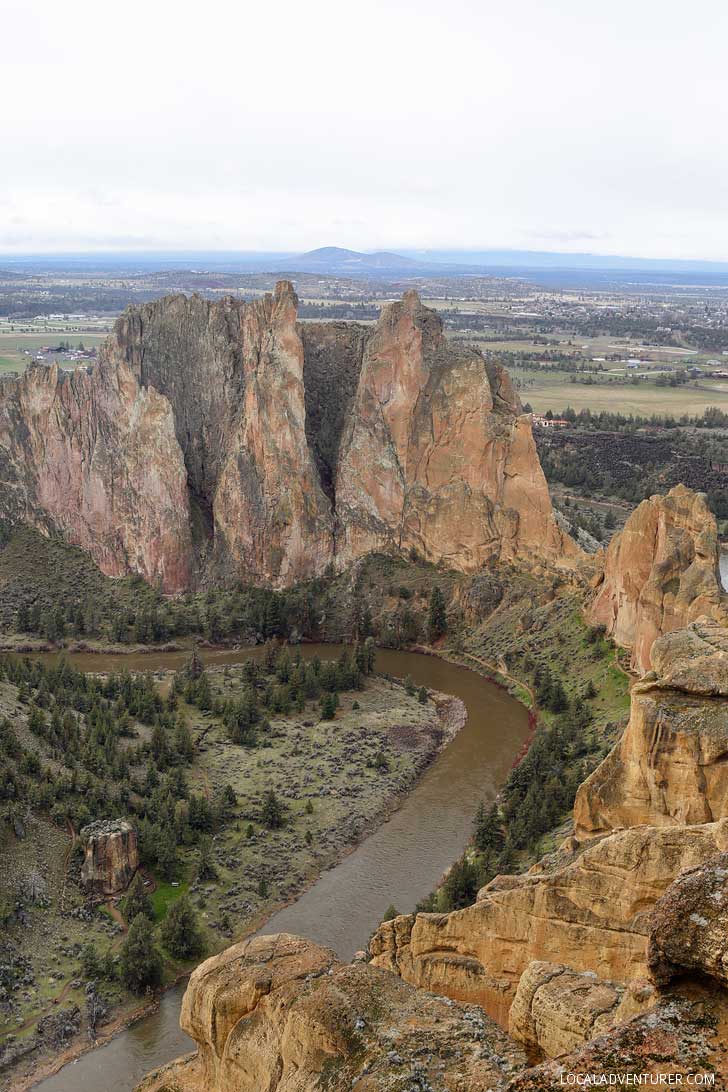 Pin
Before descending, you'll get a great overlook of Monkey Face. You can even follow the trail down to the left to come face to face with it. You can also see a lot of Oregon's Cascade peaks on clear days, including Mount Hood, Mount Jefferson, Three Sisters, Broken Top, and Mount Bachelor.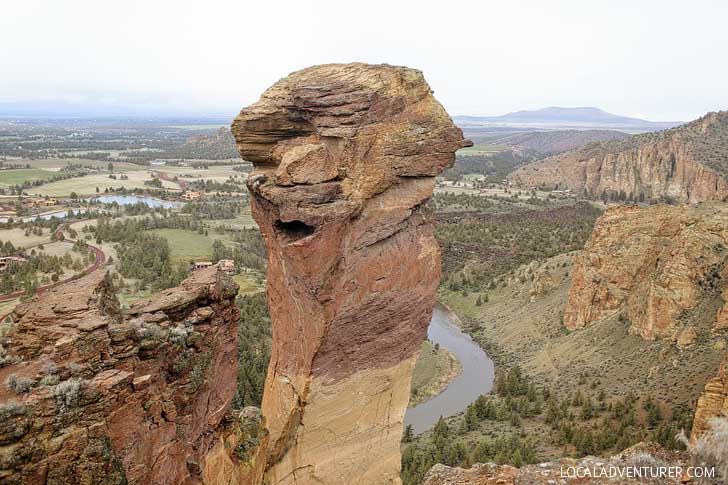 Pin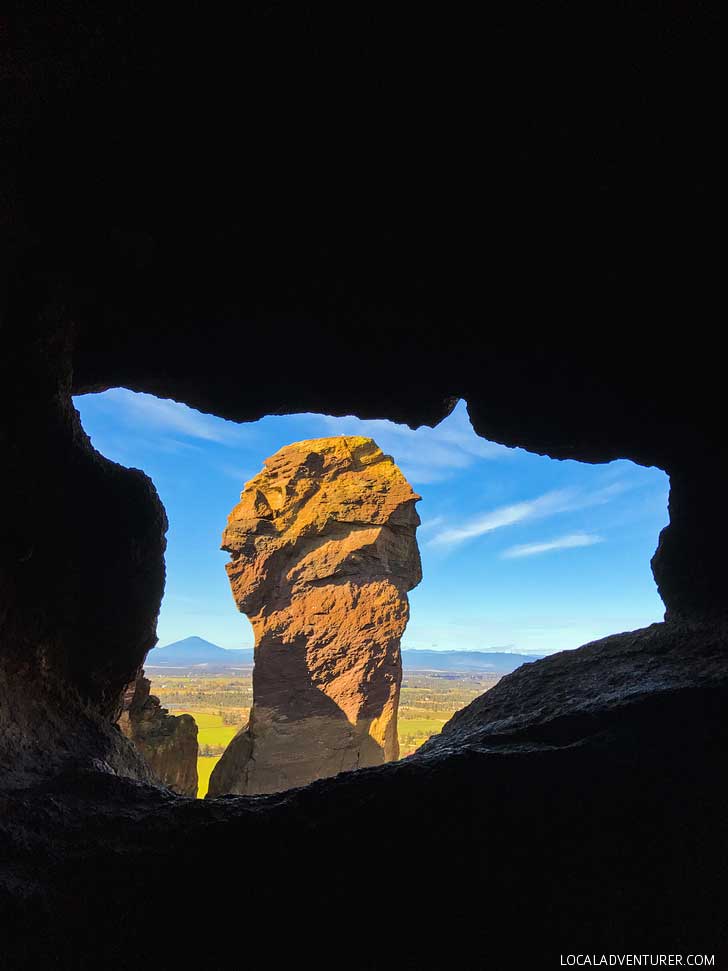 Pin
The trail back down is steep and you will eventually meet up with Mesa Verde Trail at the base of Monkey Face. Head left on the trail and follow it along the hill. In another half mile or so, you'll meet with River Trail, which will take you on an easy stroll along the river until you get back to the Crooked River Bridge. When you're ready, head back uphill to your car.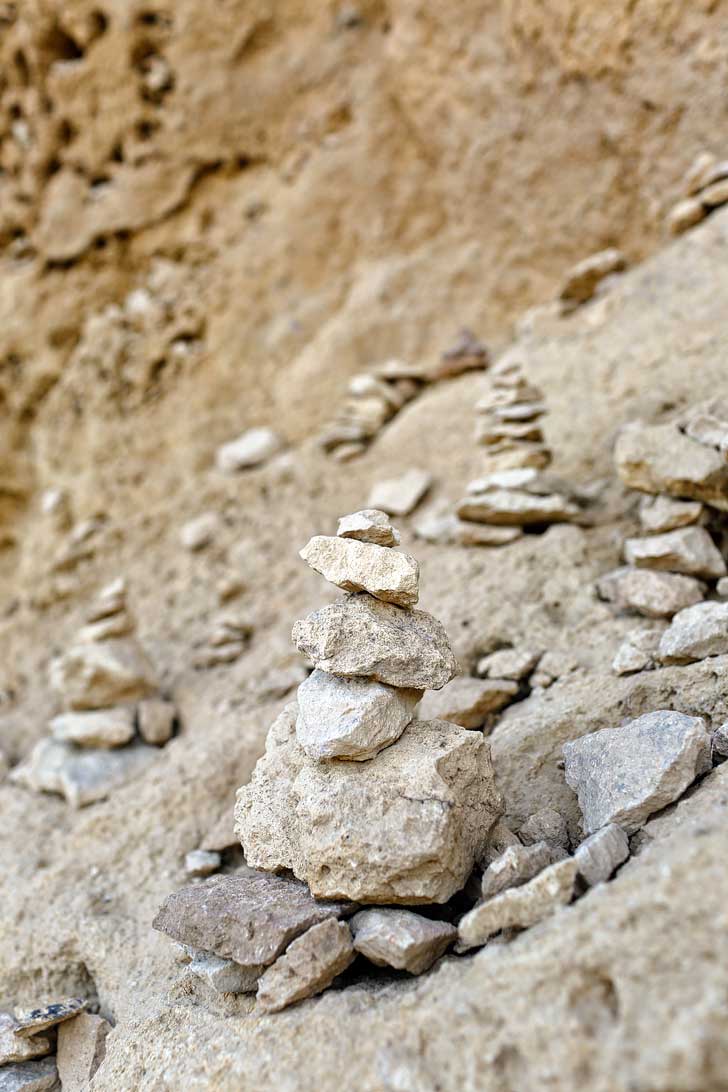 Pin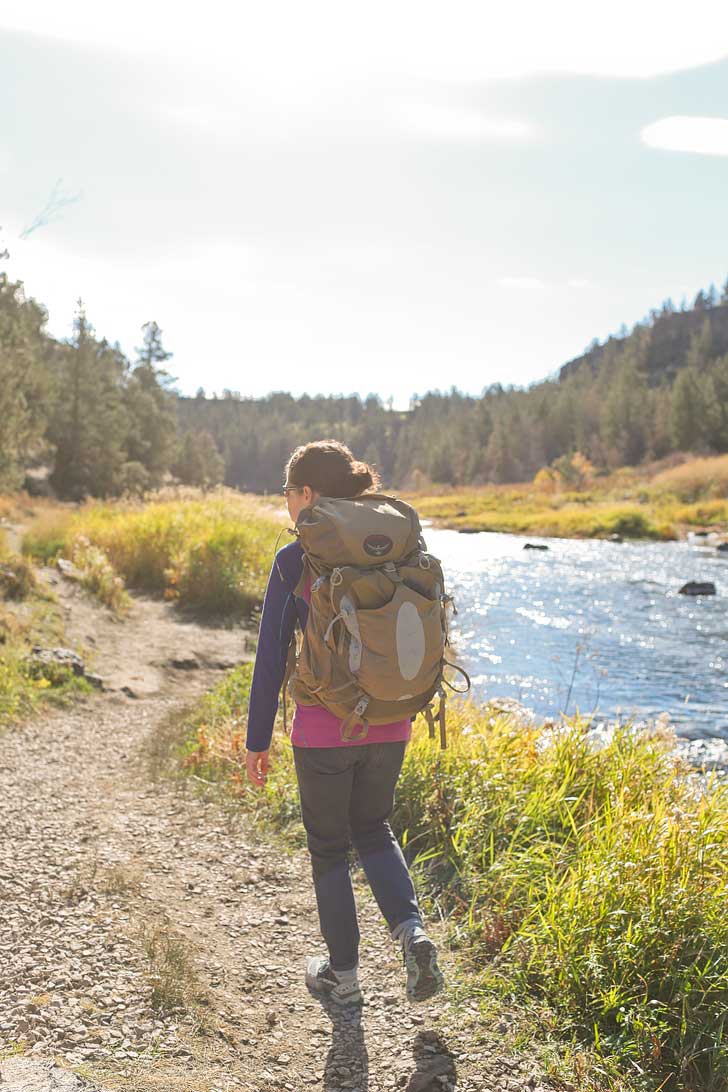 Pin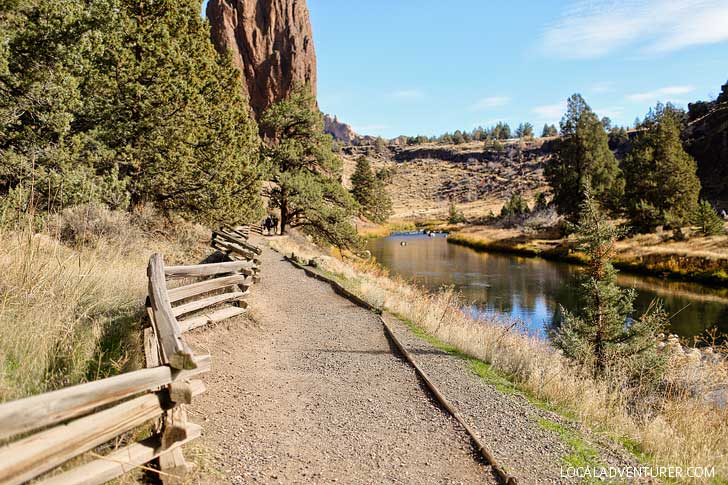 Pin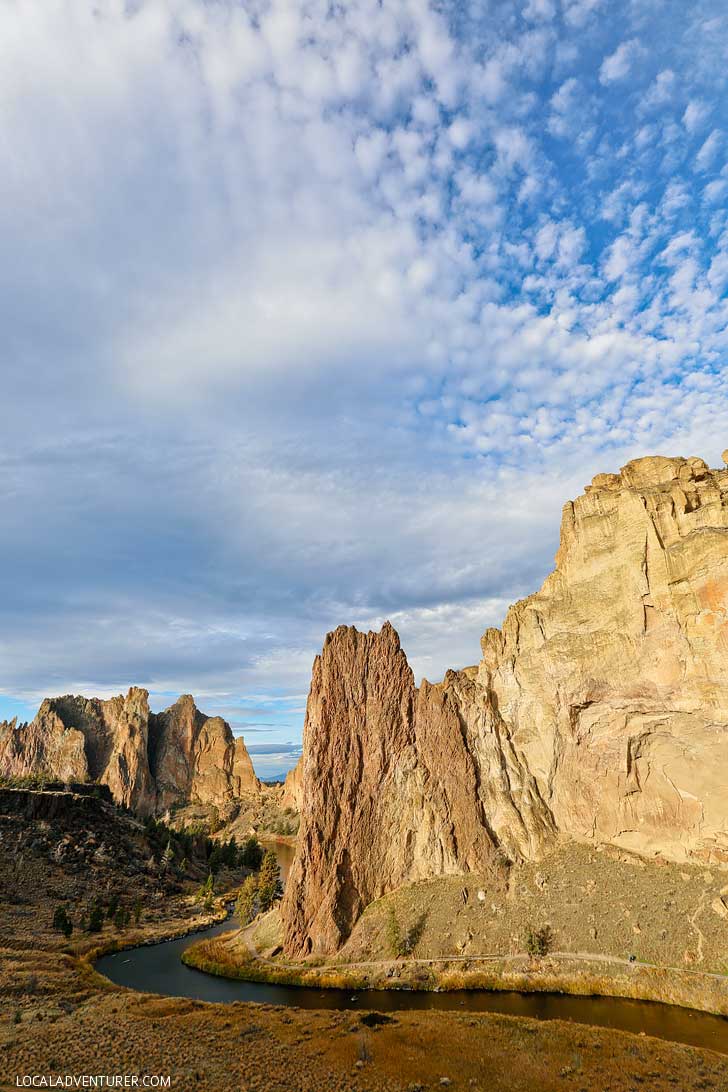 Pin
PRO TIPS FOR HIKING THE MISERY RIDGE TRAIL
In the summer, it gets really hot (can reach 100+ degrees)! Try doing the hike early morning or late afternoon. It is the most strenuous hike in the park, so please hike responsibly and bring plenty of water.
The area is home to a lot of rattlesnakes. Be careful around shaded or hidden areas, and check any small caves before entering.
You will most likely come across a lot of rock climbers during the beginning and end of the hikes. Take time to watch them scale the rock!
WHAT TO PACK / WEAR FOR YOUR HIKE
Light Jacket / Rain Coat (if hiking in cooler weather)
Water (you can fill up at the water fountains behind the Welcome Center)
Hat and Sunglasses
Sunblock
Snack / Lunch
WHAT'S NEARBY
Did you enjoy this post? Pin it for later!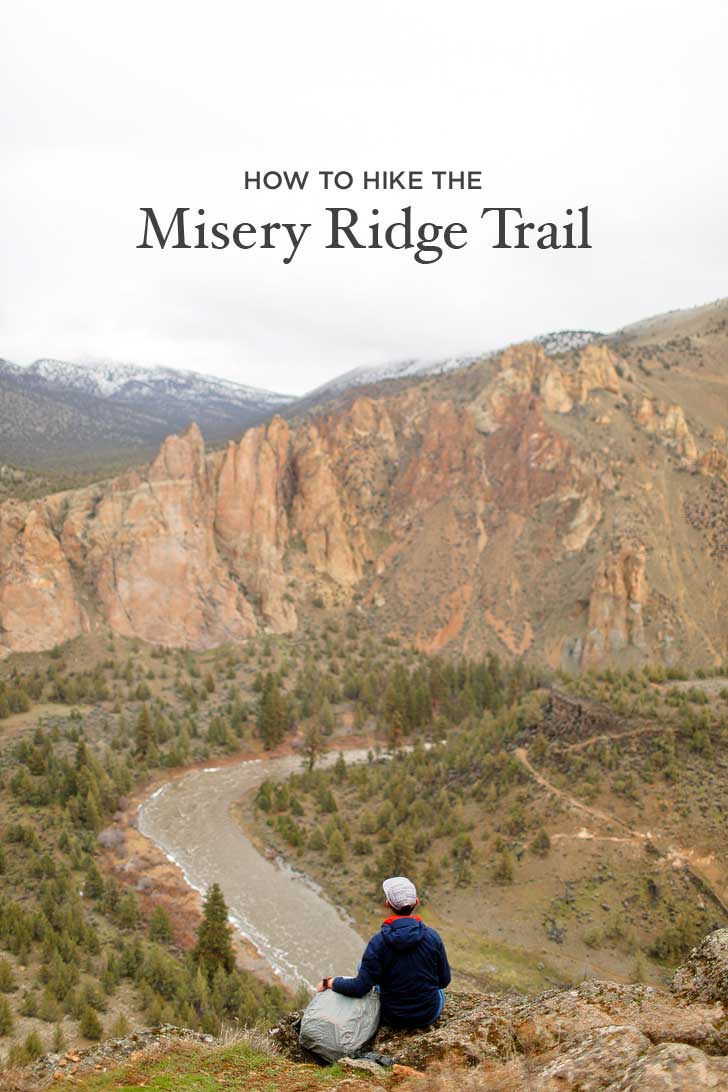 Pin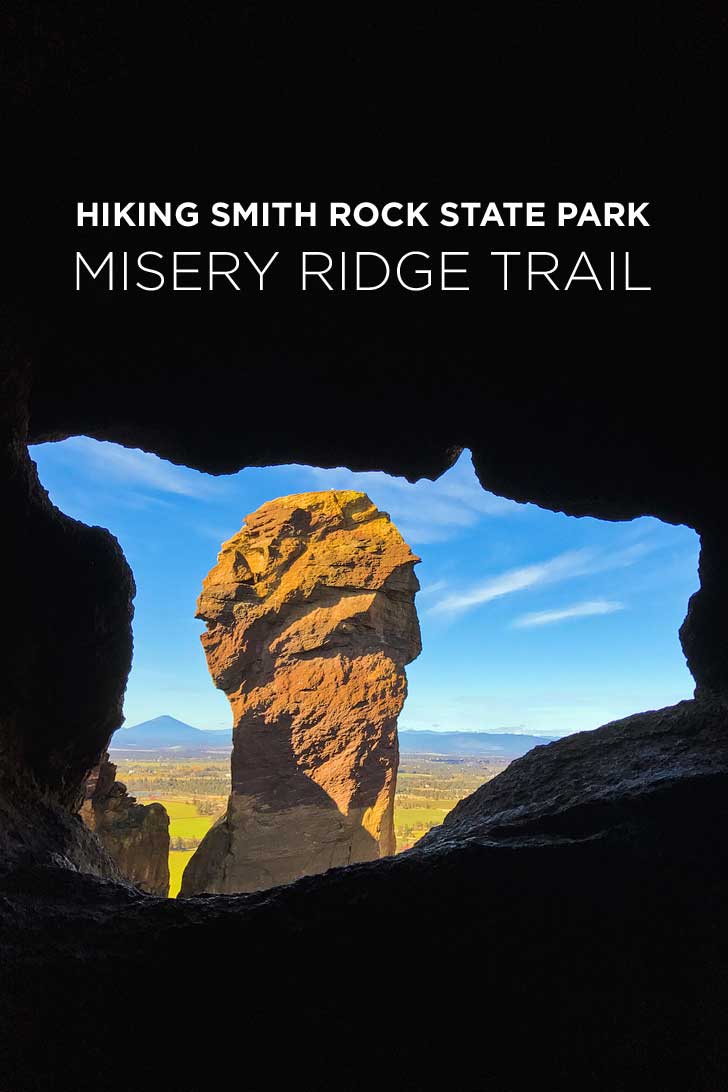 Pin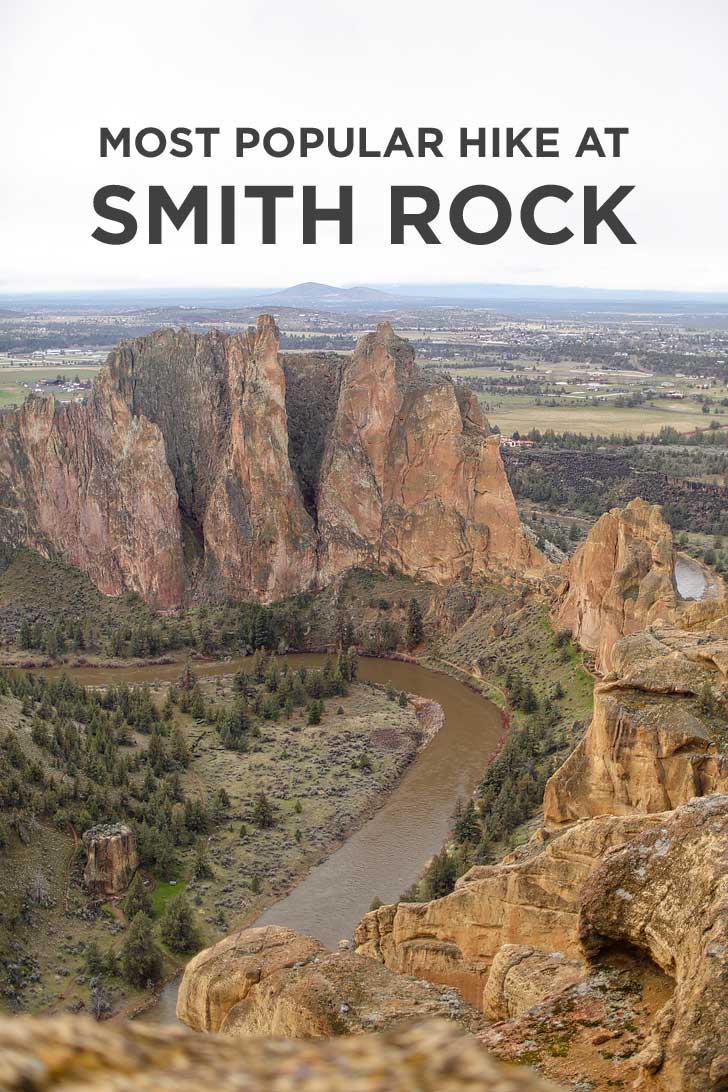 Pin
Have you done any other hikes within Smith Rock?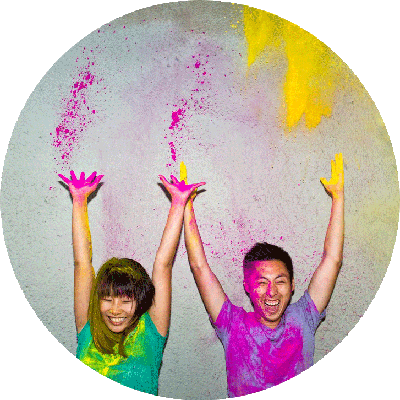 Pin
ESTHER + JACOB
Esther and Jacob are the founders of Local Adventurer, which is one of the top 50 travel blogs in the world. They believe that adventure can be found both near and far and hope to inspire others to explore locally. They move to a new city every year and currently live in Portland, Oregon.