After checking out our first subscription box, we were hooked! We want to see what else we can find to feed our travel bug. In the next few weeks, we're going to be checking out some subscription boxes that are food and traveled themed and let you know what we think about each of them. Here are some of the ones that are on our list and why we're checking them out.
This post may contain affiliate links, where we receive a small commission on sales of the products that are linked at no additional cost to you. All opinions are always our own. Read our full disclosure for more info. Thank you for supporting the brands that make Local Adventurer possible.
Last Updated: March 25, 2020
7 Best Travel Subscription Boxes
What it is: A great way to experience authentic French dining traditions.
Cost: $65-75/month
Why we love it: These boxes are beautifully put together and you get to select the boxes based on what you want to try so it's not a complete surprise.
What it is: Each month has a different theme like kitchen, refresh, or tribal, and they put together a collection of artisan-made products from around the world.
Cost: $30-35/month
Why we love it: We love that they use every part of the 'box' to take you around the world, including the box itself! Each month is packaged in a woven basket with a mix of food and other items.
What it is: Get an assortment of Japanese candy sent to your door every month.
Cost: $12-30/month
Why we're excited: We love trying to new candy and Japan has got some of the most unique ones we've had! They also have different levels of subscriptions in case you want to try a smaller one before committing to the premium box. We're hoping we'll get some Kit Kats we've never tried before.
What it is: Snacks from different countries sent to you monthly.
Cost: $13-25/month
Why we're excited: Whenever we're traveling and need to get a snack in a new country, we have no idea what is good or not. This is a great way to try different snacks so we know what we like when we visit. They also have 2 different sizes that you can choose from.
What it is: A monthly box with delicious and healthy snacks.
Cost: $20-24/month
Why we're excited: Anytime we hit the road we always struggle to eat healthy. This will give us a chance to try some healthy snacks and hopefully find ones that we like. They also have workout plans, music, and recipes to help you keep healthy at home!
What it is: A monthly box of cat goodies.
Cost: $19-29/month
Why we love it: Ok, this isn't exactly a travel or food box. But when we hit the road we want to make sure our cats get some new toys and goodies too so they're not too upset that we're not around.
Escape Monthly (Discontinued)
What it is: A destination-inspired box full of products to help you escape. It's a vacation in a box.
Cost: $49.95/month
Why we love it: You get to try different products from a different place every month and they include a guidebook – which we love collecting for future trips!
Aloha Crate (Discontinued)
What it is: Experience Hawaii through Hawaiian snacks in a box!
Cost: $13.70-14.95/month
Why we love it: Who doesn't love Hawaii? This is a great way to get our Hawaiian fix until we make it out there.
Hole in Wall Box (Discontinued)
What it is: Explore a city through locally sourced goodies from small, local businesses.
Cost: $30-35/month

Why we're excited: They shop local, and we've already eaten everything in the box the day it arrived.
Previous boxes: San Diego
More Travel Subscription Boxes
Our Favorite Current Travel Subscription Boxes
If you've never done subscription boxes, be sure to do some research! There are a ton of different boxes out there, and some companies took payment and then closed and didn't ship out the boxes.
Don't forget to look for promotions that they run for additional free months or giveaways.
What other travel subscription boxes should we add to our list?
Have you tried any of these boxes? Which ones did you like or dislike about it?
Did you enjoy this post? Pin it for later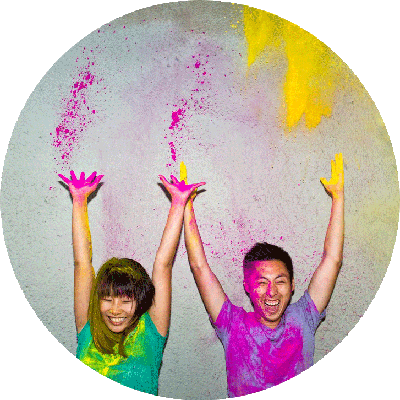 Esther and Jacob are the founders of Local Adventurer, which is one of the top 5 travel blogs in the US. They believe that adventure can be found both near and far and hope to inspire others to explore locally. They explore a new city in depth every year and currently base themselves in Las Vegas.
All articles loaded
No more articles to load