Here's a list of the best gifts for adventurers in your life.
Part of why we started Local Adventurer is to push ourselves and to encourage others to become everyday adventurers. One of our favorite quotes by Marcel Proust is "the real voyage of discovery consists not in seeking new landscapes, but in having new eyes."
P.S. We own most of these and the few that we don't are definitely on our wishlist (7, 15, 17 if you don't know what to get us. We also always appreciate comments, shares, and repins too 😉)!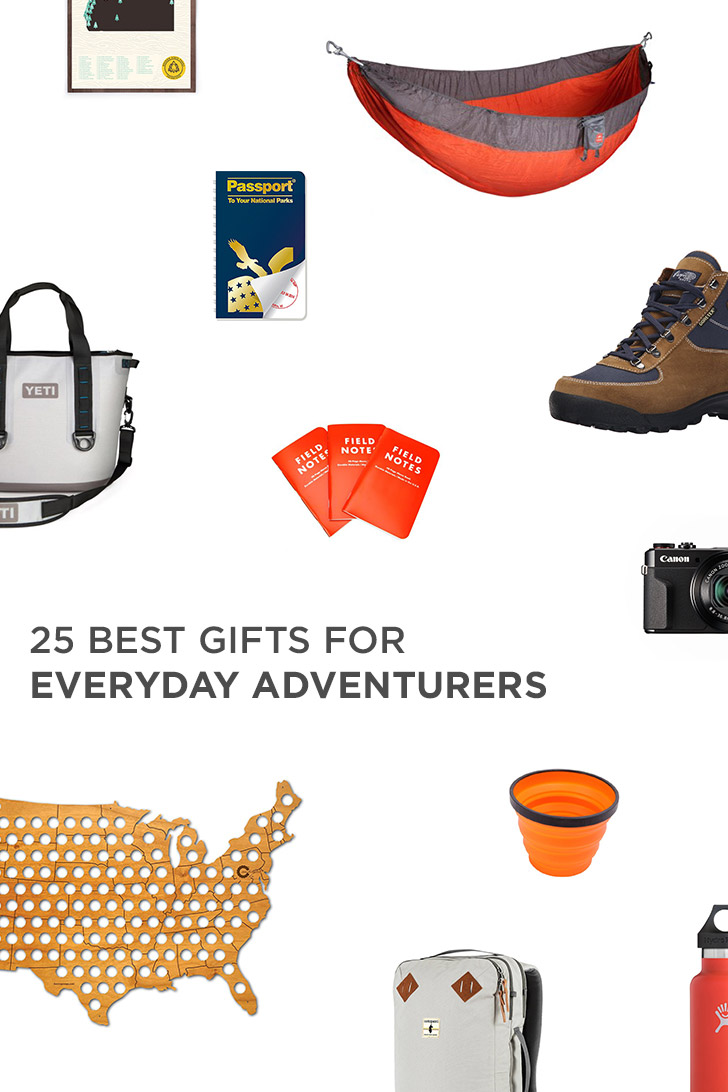 Last Updated: June 10, 2020
25 GIFTS FOR ADVENTURERS
One of our goals is to visit all 50 states, and this Scratch Map has been a fun way to keep track of which ones we've already visited. We have so many in the Northeast we haven't been to yet and this will be the year! We also have the Scratch Off World Map too, and we'll have to show you how they both look in our new place soon.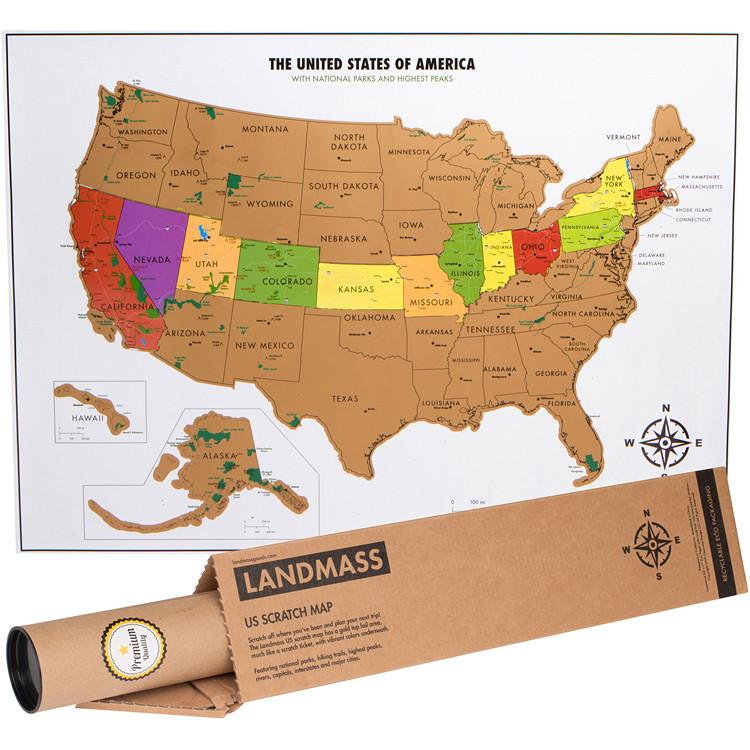 You probably already know that we love exploring the National Parks, and though putting stickers on the map is not as satisfying as scratching it off, we loved the design of this map and had to get it too. Only 29 more to go! 😅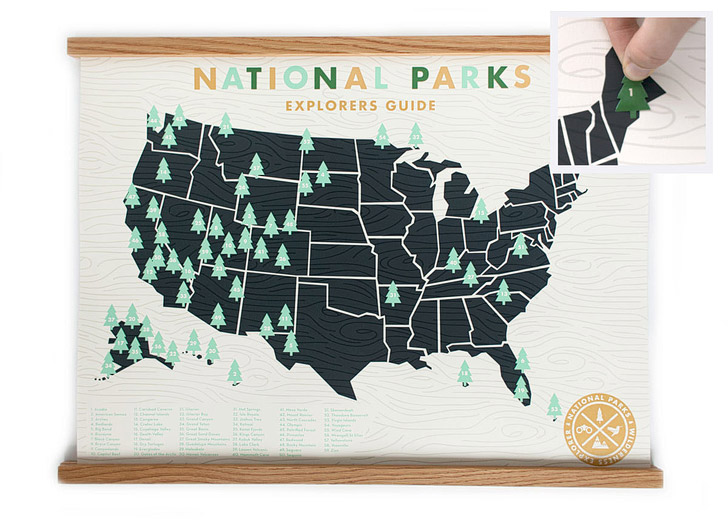 You can also get a map of your own state and start exploring your state parks! It's one of the best gifts for adventurers imo, especially local adventurers.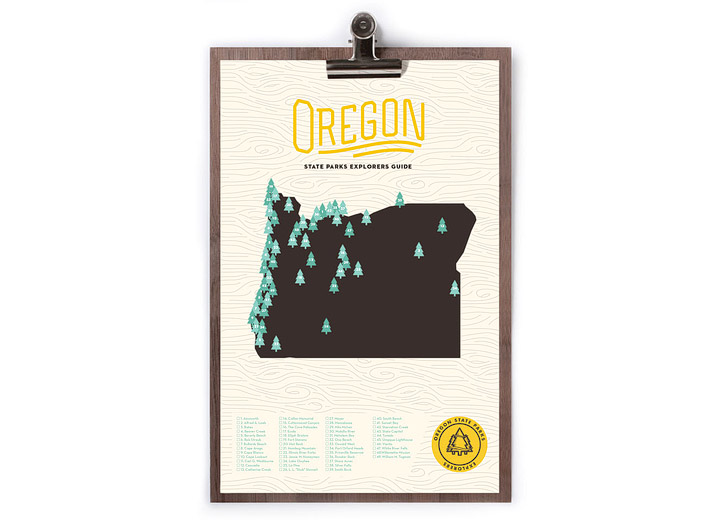 Keep everything you need in one place with the Smartish Wallet Case (formerly Silk). I love this case because I don't have to bother with a purse. I have my phone, ID, and credit cards with me all the time. Also, if you want to stay charged, check out this amazing battery pack.
We love trying new beers and this is a great way to keep a small memento from the beers we've tried. You can get a US version like ours or get your own state and drink local. Don't forget to pick up some of these coaster/bottle openers too that make sure you don't dent your caps while you're opening your new beers! We've also noticed that some of the breweries here in Oregon have caps you can pick up in the tasting room.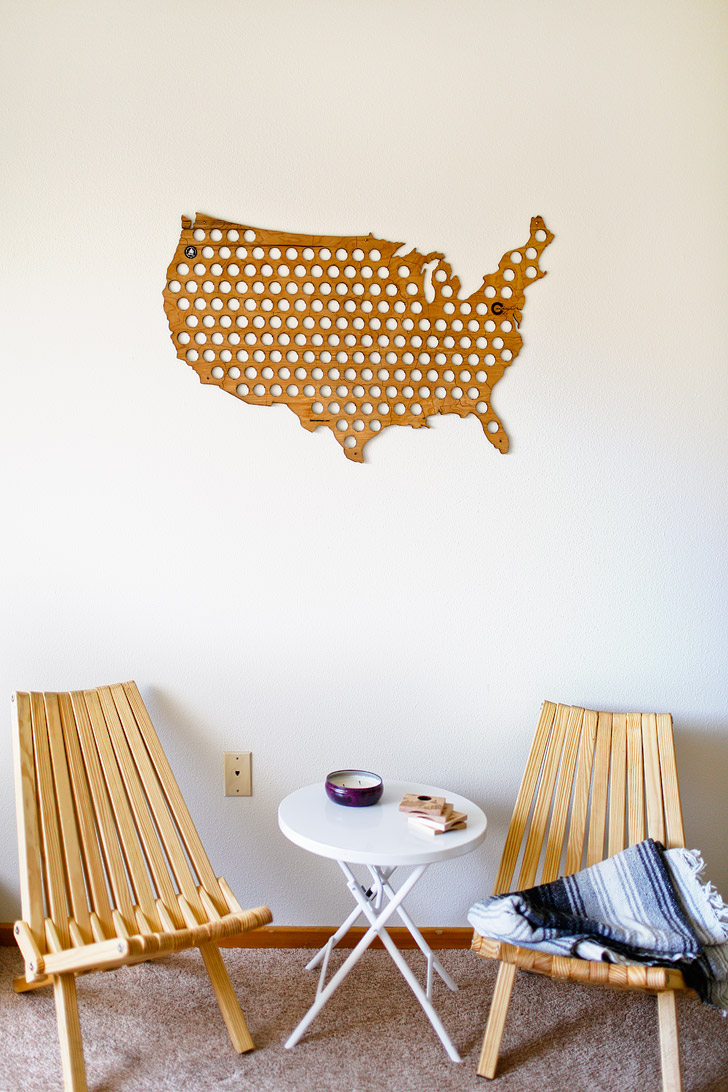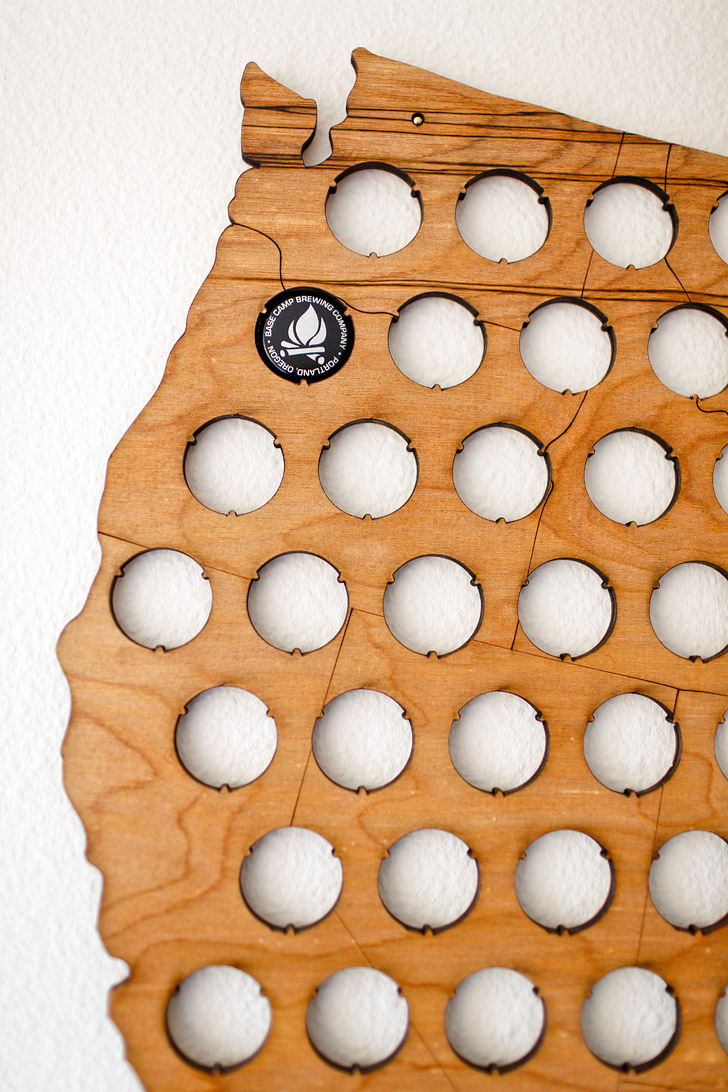 A lot of adventurers gravitate towards the outdoors. The America the Beautiful annual pass to the National Parks or an annual State parks pass would be perfect to help them get outdoors.
I know that National Parks are meant to be savored, but I can't help that I'm a bucket list person. I'm obsessed with getting my cancellation stamps! haha If you know someone who would love one, you can pick them up at any National Park bookstore, get it on amazon, or save 15% off your order from the National Parks online store using the code 15OFF or save $5 off a purchase $25 using the code SAVE5 at checkout. The best part is that all proceeds support America's National Parks and their educational programs.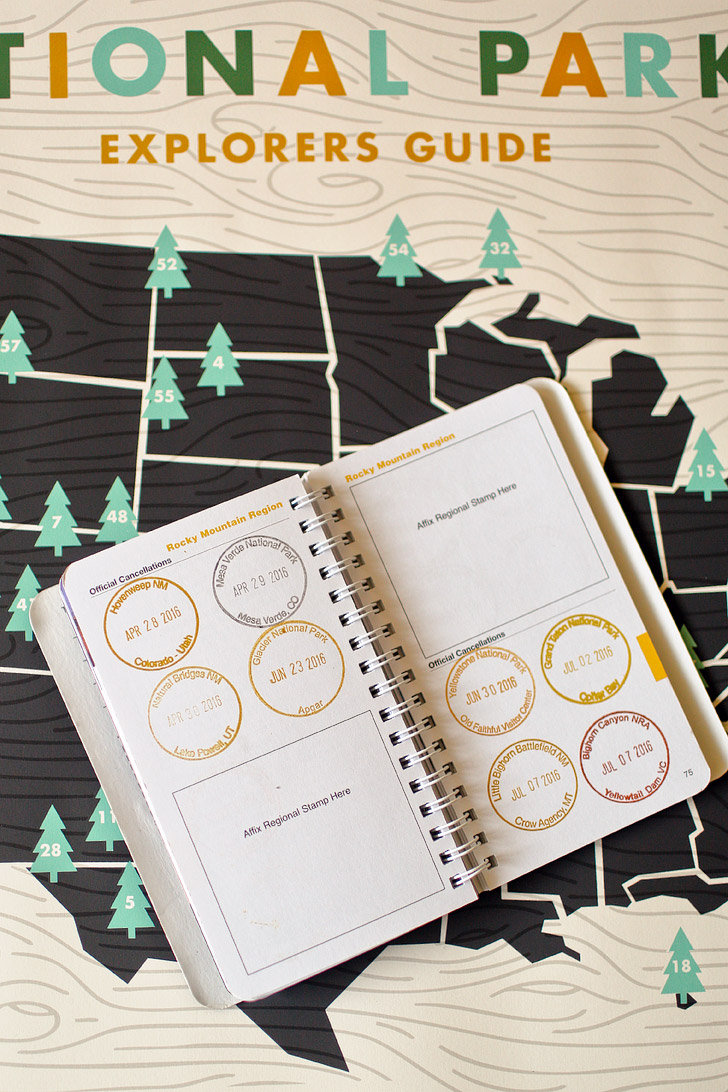 These enamel mugs are great for camping, and we love the design!
The GoPro HERO5 is nice to have on hand since it's small but still packs a punch. If you already have a GoPro, then you know that mounts are a game-changer. They help capture moments without distracting you so you can be fully present. Our favorites are the helmet and chest mounts, and the good 'ole GoPro stick.
This is an amazingly versatile jacket that weighs practically nothing and can pack away small.
This has become our favorite travel blanket. We like to keep this in our car for road trips and car camping trips and take them out for chilly mornings and evenings. The bottom of the blanket has buttons where you can fold it over and keep your feet snug.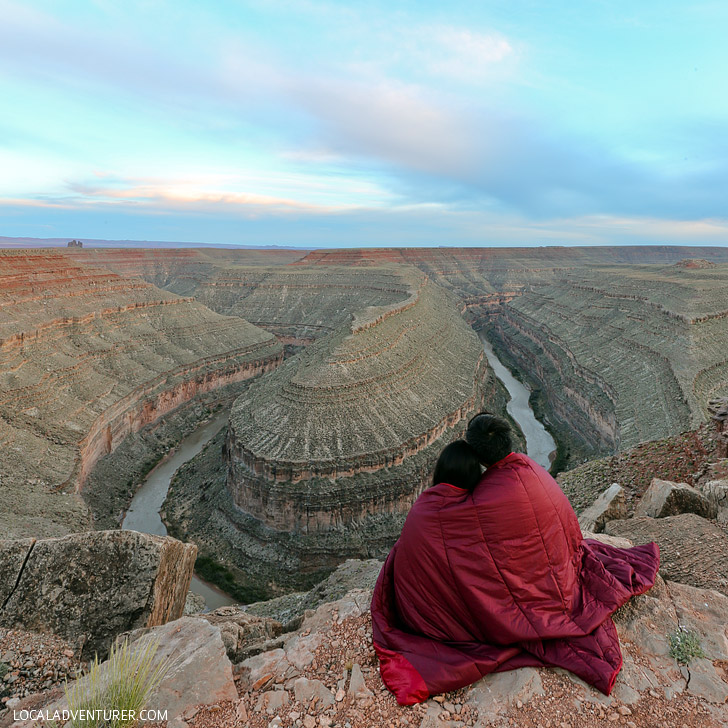 Music can really set the tone of an adventure. These Bluetooth headphones stay secure on you no matter what you're doing, and we love that they never get tangled.
We slowly started switching over our underwear to Exoficcios, since they are great for travel or if you're active. They are comfortable, easy to wash, and dry in a few hours in case you end up somewhere longer than you planned.
This super lightweight hammock will be ready for you anywhere you can find two trees, posts, or poles! We previously had the popular ENO hammock, but this is definitely an upgrade (read this detailed review)!
We fell in love with the Hydroflask after chasing the Northern Lights in Iceland. There were many cold, winter nights, and our friends were better prepared with their Hydroflasks that kept their hot tea hot all night long. Hydroflasks have a double-wall vacuum technology to keep your cold drinks cold for 24 hours and hot stays steaming hot for 6 hours. We currently have the standard 24 oz and the growler. Check out this video where we compare all the different water bottles we've tested and use.
This is a perfect gift for someone who likes discovering new products or if you need a little push to get outdoors. We know a lot of gear junkies, and anytime we get new gear, we're excited to take it for a test run. Use code LOCALADVENTURER for 10% off and free shipping.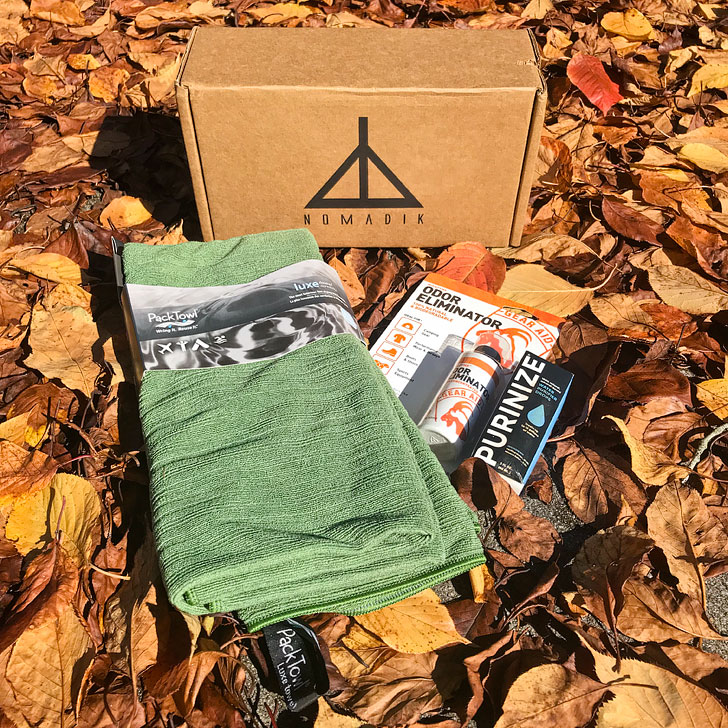 This is one of the toughest and portable coolers out there. You can fit an 18 pack, six-foot long subs, or nine quarts of potato salad to keep you sustained all day.
The VSSL gives you a survival kit in a beautiful 9″ by 2″ aluminum tube that is built to last. It contains a dual-mode LED 'flood' beam lantern flashlight with batteries (over 20 hrs static or over 40 hours SOS mode), oil-filled compass, 4-hour pure Canadian beeswax candle, razor blade, 6 water purification tablets (purifies up to 3 gallons), wire saw, aluminum beadless emergency whistle, waterproof matches, fire starters, fishing gear, signaling mirror, marine-grade rope (250lb breaking strength), reflective trail markers, P38 military GI Type can opener, and first aid supplies.
These are tear-proof and waterproof and the perfect way to keep notes on your adventures. Pair this with a space pen, and you can even write underwater (or in space)! We received ours as a gift, and Jacob has been obsessing over them.
We love our backpacks and have tested so many of them on the road. Lately, we love this casual Cotopaxi travel pack for our day hikes or weekend adventures. If you're looking for something more lightweight, we also love this one and this one.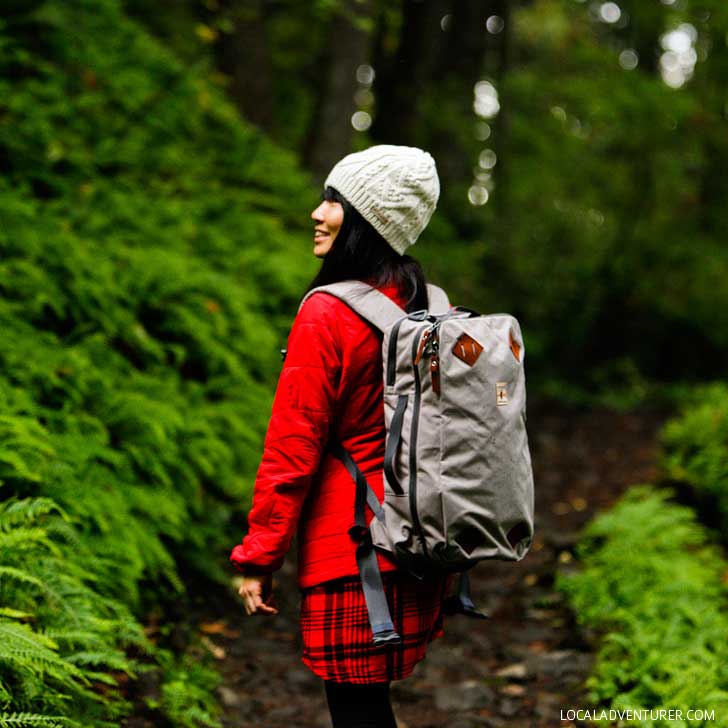 I'm pictured above wearing this. The Omni-heat technology keeps me incredibly warm, and I love it so much that I ended up buying a few for family and friends already. My mom will only wear these now during winter.
Headlamps are great gifts for adventurers and make the best companion on any hiking adventure. They don't take up much space, it's useful if you end up staying out later than sunset. The one we use is waterproof and has red night vision mode and multiple brightness settings.
These days, adventure and photography often go hand in hand. Our camera goes everywhere we go, and we've been loving our personalized James Fotostrap. Buying from Foto gives back to Fotolanthropy. You can read more about it and browse the other designs here.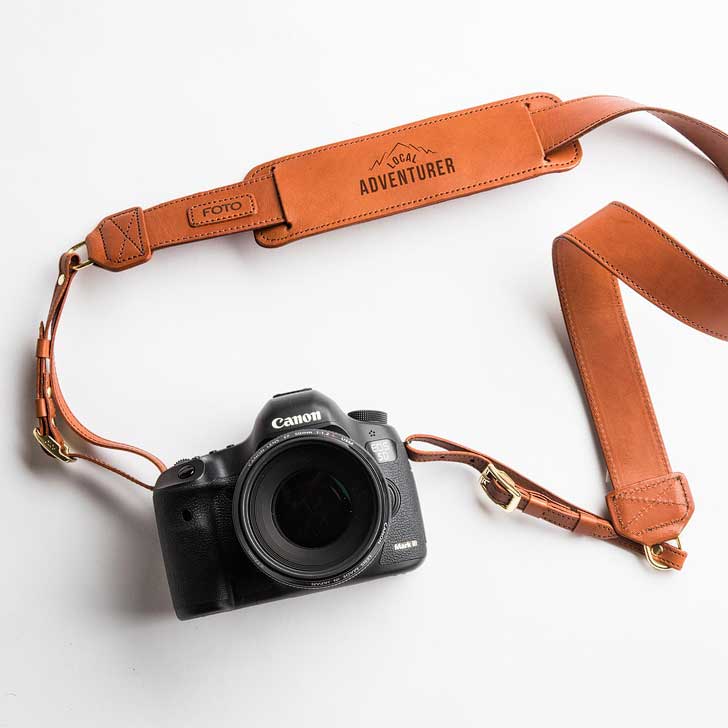 We have the original version, but this is a great compact camera for photos and video. This has been our main vlogging camera.
We love these retro-looking waterproof hiking boots. You never know if adventure will take you through streams and puddles. They also do such a great job of being supportive that they won Backpacker Magazine's Editor's Choice Award.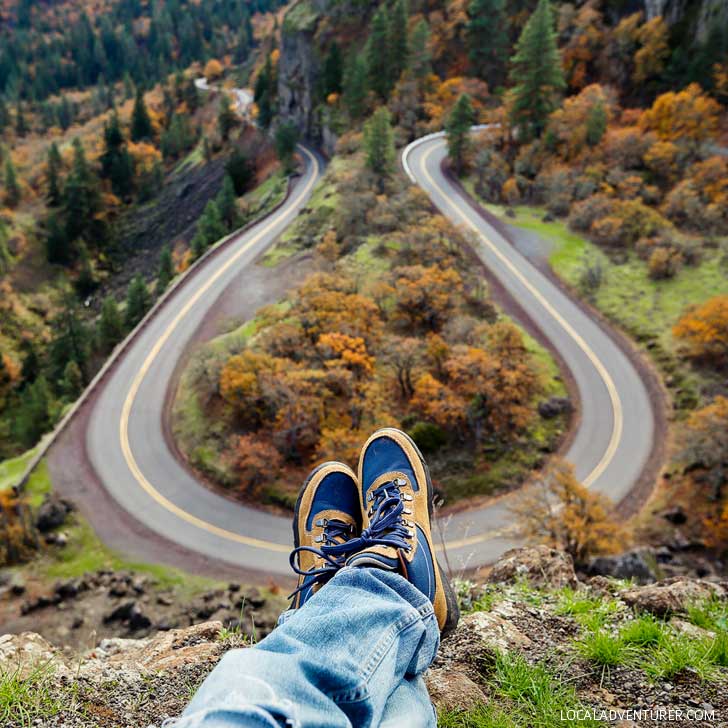 In case you need some inspiration, here are 11 ways to make every day more adventurous!
Can you think of any other perfect gifts for adventurers? What are you getting your favorite adventurer this year? If you enjoyed our post on the best gifts for adventurers, we'd love for you to pin it!
ESTHER + JACOB
Esther and Jacob are the founders of Local Adventurer, which is one of the top 50 travel blogs in the world. They believe that adventure can be found both near and far and hope to inspire others to explore locally. They move to a new city every year and currently live in Portland, Oregon.