My, oh my, crawfish pie. New Orleans is a city that beats to its own mighty drum. This list of best places to eat in New Orleans celebrates that get down music. Did I just hear a 'who dat?
N'awlins is a land of lagniappe, and you will find it first and foremost in the food. Poboys, rum, oysters, beignets, crawfish, the Sazerac, chicory coffee, pralines, creole cream cheese, chochon de lait.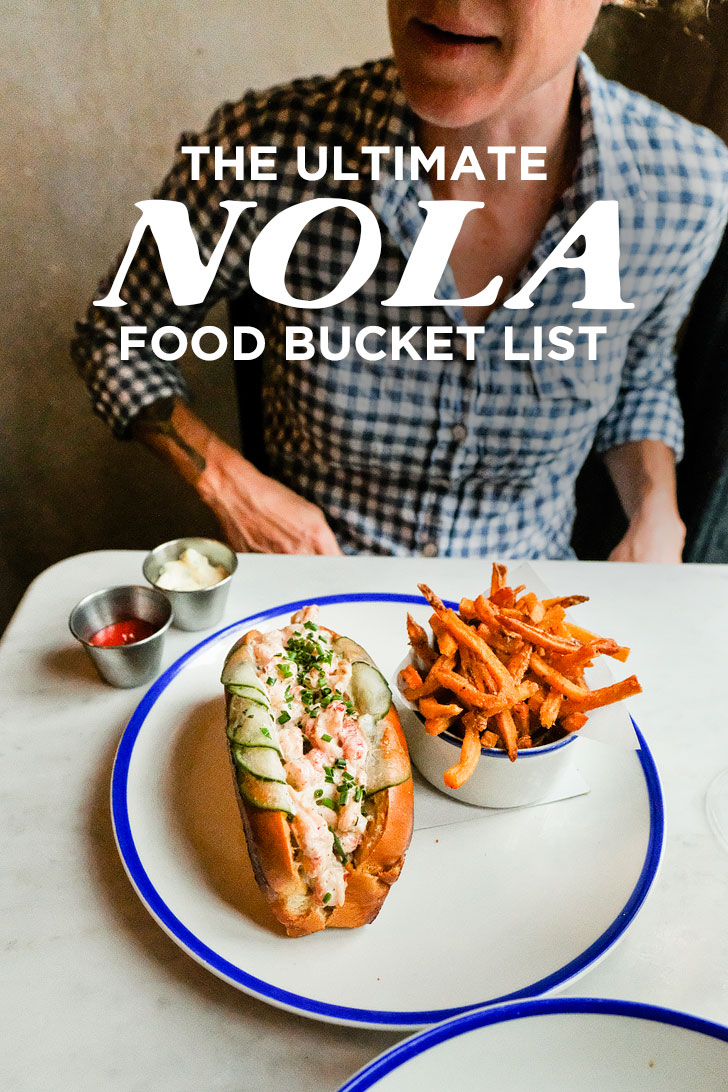 This post may contain affiliate links, where we receive a small commission on sales of the products that are linked at no additional cost to you. All opinions are always our own. Read our full disclosure for more info. Thank you for supporting the brands that make Local Adventurer possible.
Last Updated: July 24, 2023
If you're planning a trip to New Orleans also check out
49 Best Places to Eat in New Orleans Food Bucket List
New Orleans was in my backyard growing up and I had the chance to live there as a young adult working at my first bread-baking job. Every time I go back for visits to the city, she seeps into my veins a little more each time feeling like an echo that reverberates in my body long after I come back to Asheville. We also got a little help from our friend Kelly Fields of the famed Willa Jean Bakery to bring you a list of the best places to eat in New Orleans. It includes both new and legendary spots to fill you up.
Bywater
Bacchanal Wine (Bywater, Beer/Wine Bars, 💰💰) Eat Crispy Pork Shoulder and Patatas Bravas in the perfect backyard with live music and an entire room of choice wine by the bottle or classic cocktails.
The Joint (Bywater, BBQ/Southern, 💰) Delicious BBQ.
Elizabeth's Restaurant (Bywater, Southern, 💰💰)
See More: 101 Things to do in New Orleans Bucket List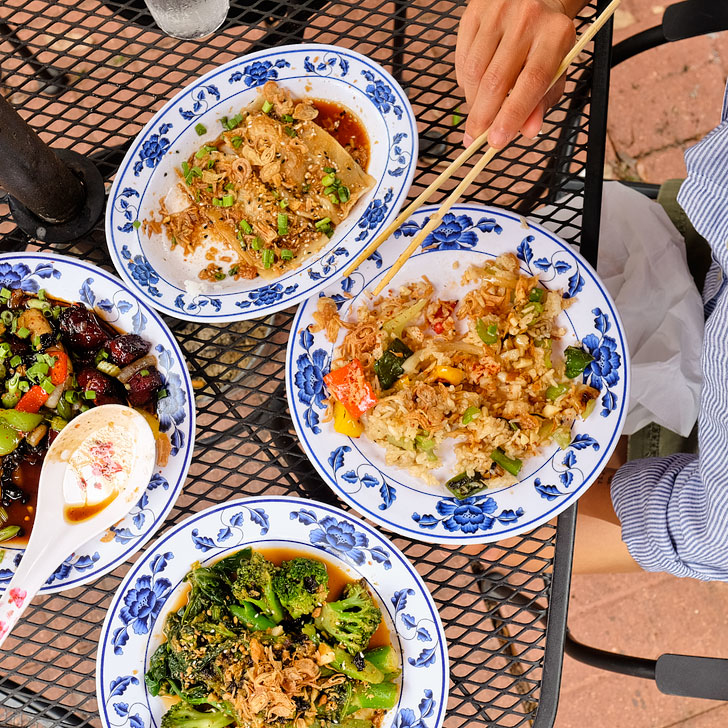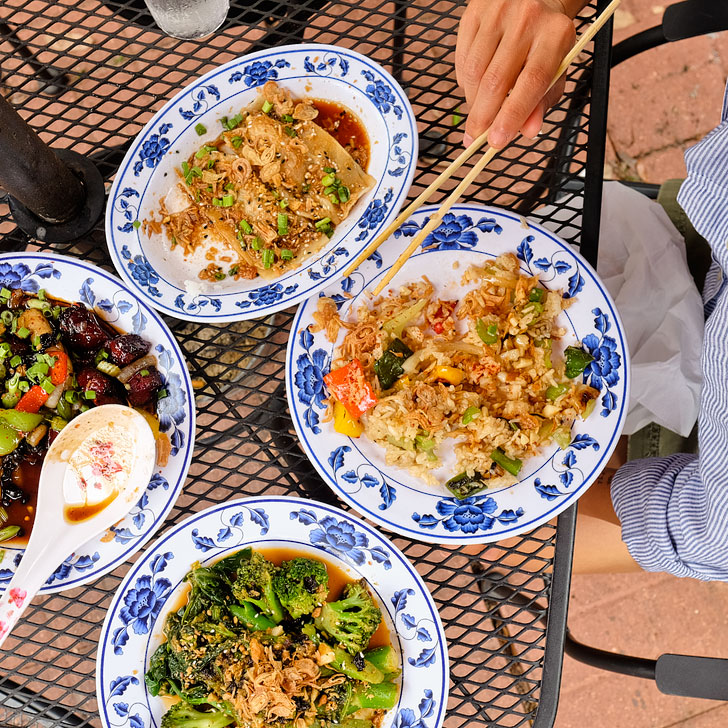 Central Business District
Domenica (CBD, Italian/Pizza, 💰💰) Inside the Roosevelt Hotel, the pies here are thin, blistered, and full of flavor. My favorites? The clam and prosciutto pies. For your veggies, order the roasted cauliflower with whipped feta.
Lüke (CBD, French/German/Cajun/Creole, 💰💰) Open wide as you can for the burger here, piled with Benton's bacon, caramelized onions, and Emmenthaler cheese.
French Quarter
See More: 25 Free Things to do in New Orleans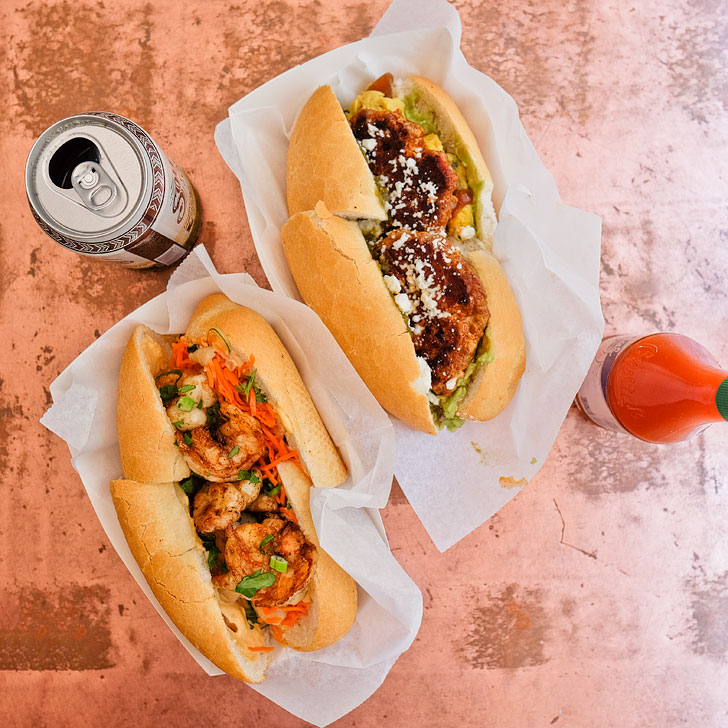 Marigny
Paladar 511 (Marigny, Pizza/New American, 💰) Pizza, sautéed artichokes, best crudo we had in town, along with some of the friendliest service in the city.
St. Roch Market (Marigny, New American/Salad/Seafood, 💰💰) It was built in 1838 as an open-air market, but you can still camp out here for hours and choose from a dozen different purveyors of food and libation. Don't miss the simple and addictive avocado toast, and wash it down with a Mr. Pickle's Old Fashioned.
Willie Mae's Scotch House (Marigny (Treme) + Multiple Locations, Southern/Comfort Food, 💰💰) Think you've already tried the best fried chicken of your life? Think again. (temporarily closed)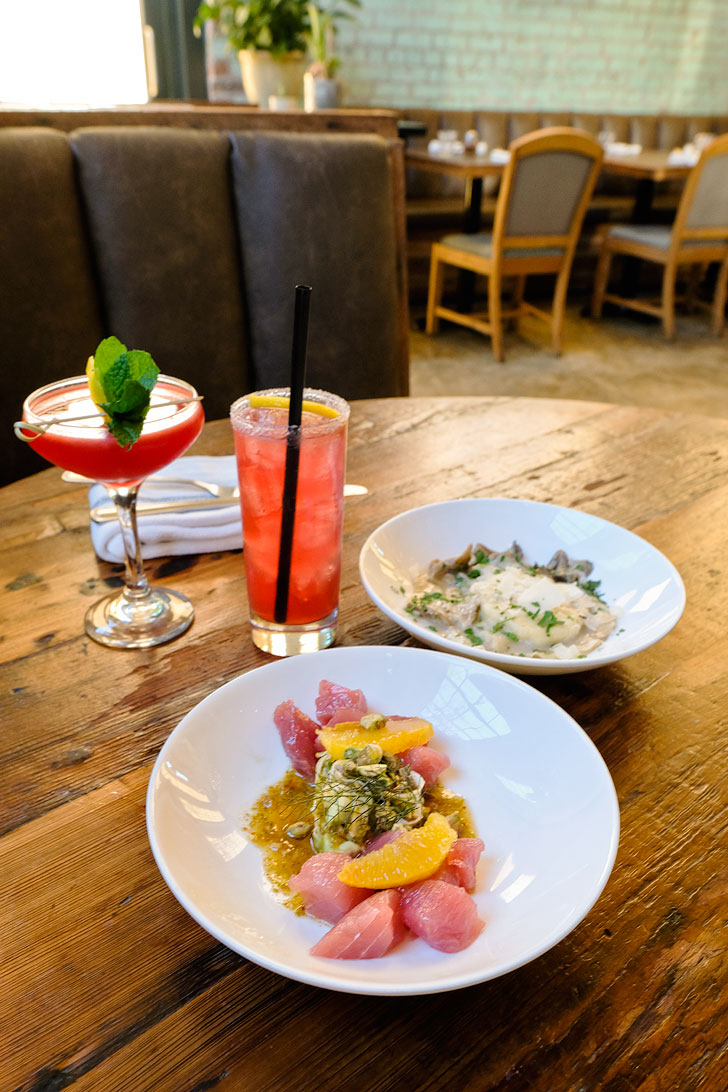 Mid-City
See More: How to Spend the Perfect Weekend in New Orleans (Free Itinerary)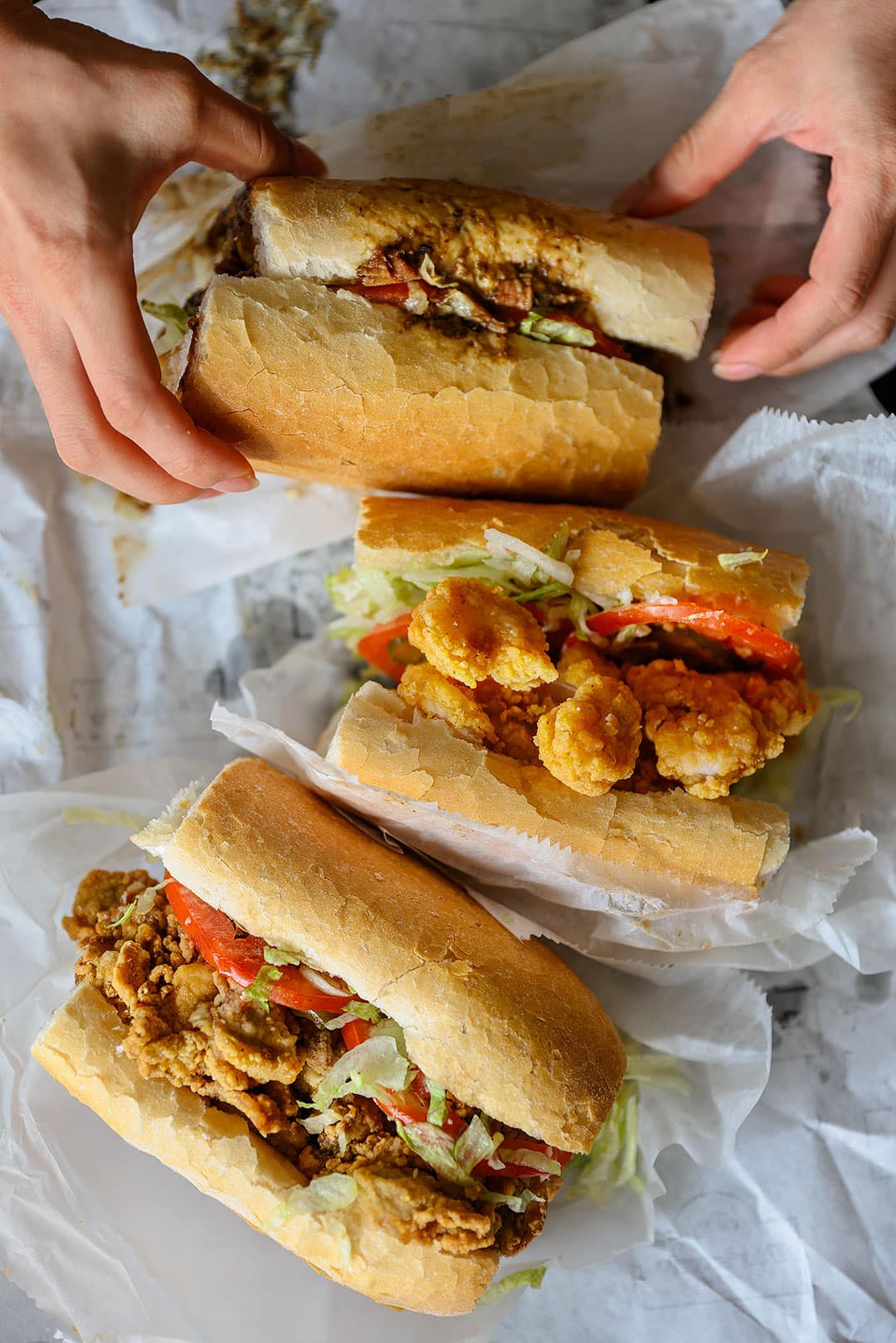 Uptown
Baru Bistro and Tapas (Uptown, Latin American/Small Plates, 💰💰) Ceviche and Pescado Frito (whole fried fish), this spot is like walking into a house party on the weekends.
Creole Creamery (Uptown, Ice Cream/Frozen Yogurt, 💰) Try a big ole scoop of creole cream cheese ice cream and salty smoky chocolate almond.
Clancy's (Uptown, Seafood/Cajun/Creole, 💰💰💰) On Eater's list of 38 places to eat in the US in 2016.
Boucherie (Uptown, BBQ, Southern, 💰💰) Try the wagyu hanger steak.
Hansen's Sno-Bliz (Uptown, Ice Cream/Frozen Yogurt/Shaved Ice, 💰) New Orleans' and world famous snowballs. My favorite? The tart satsuma. If you visit and it's hot out, expect a line!
La Crepe Nanou (Uptown, French/Creperie/Seafood, 💰💰) Adorable from first sight, the building looks like an old train depot, feels like Paris inside. The mussels and frites, whole fish, and avocado vinaigrette are stand-outs.
La Petite Grocery (Uptown, French/Southern/Brunch, 💰💰💰) One of Eater America's Top 38 Essential Restaurants in 2017. Blue crab beignets and fried gulf oysters.
Lilette (Uptown, French, 💰💰💰) Hanger steak was on point, Manhattan and Old Fashioned were perfect, and our waitress/bartender was friendly and genuinely answered our questions.
Restaurant Patois (Uptown, Seafood/Brunch/French, 💰💰💰) Try the fried rabbit on a biscuit.
Shaya (Uptown, Middle Eastern/Mediterranean/Desserts, 💰💰) Spectacular outdoor patio, baba ganoush, falafel, and wood-fired pita. Go spend a perfect afternoon here.
Superior Seafood & Oyster Bar (Uptown, Seafood, 💰💰) Fresh oysters and delicious seafood.
Warehouse District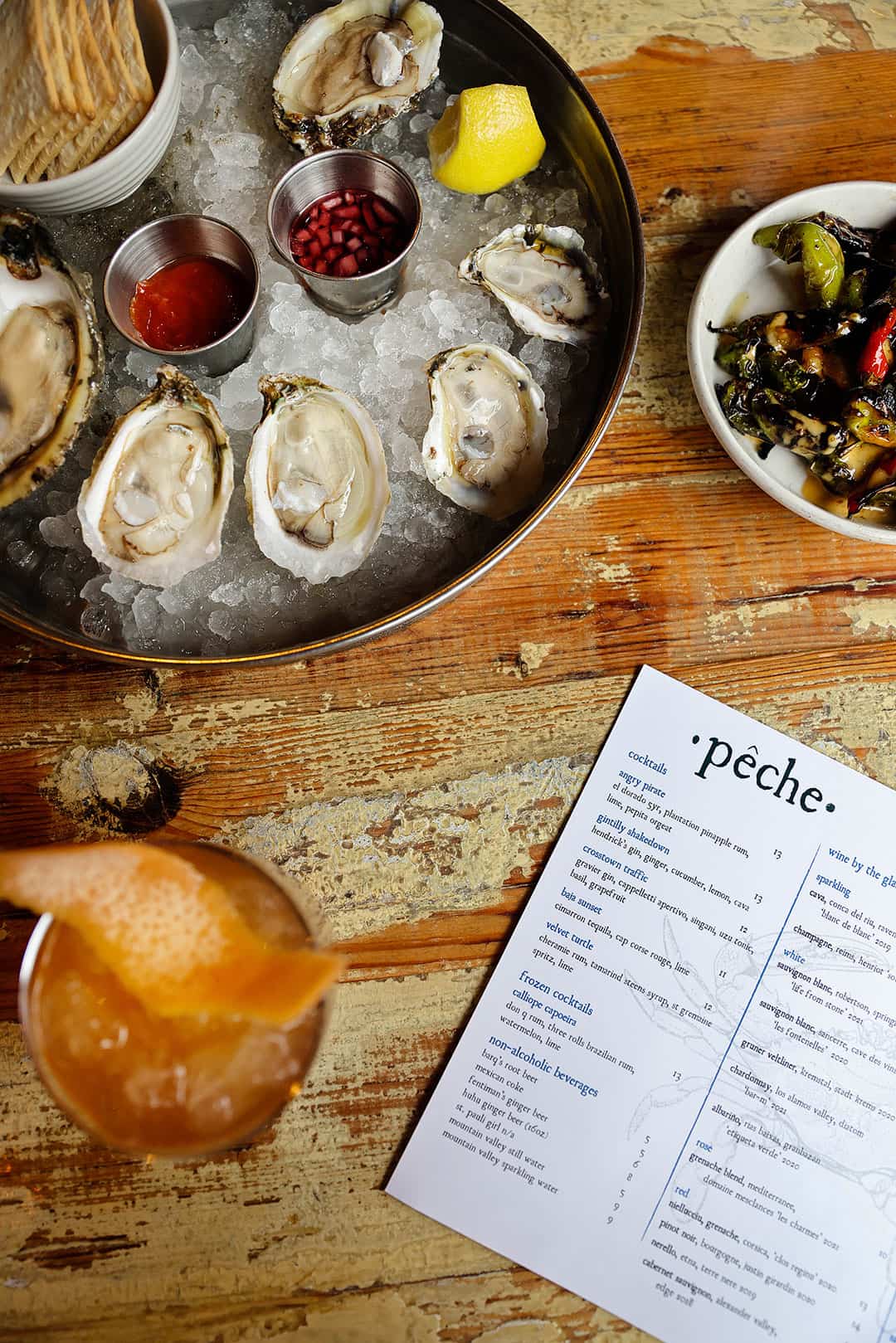 Closed
Central Grocery & Deli
Oxalis
Primitivo
Red's Chinese
Surrey's Uptown
Map of the Best Places to Eat in New Orleans
Best Places to Stay in New Orleans
See something that makes you hungry? Any others you would add for the best places to eat in New Orleans?
Did you enjoy this post? Pin it for later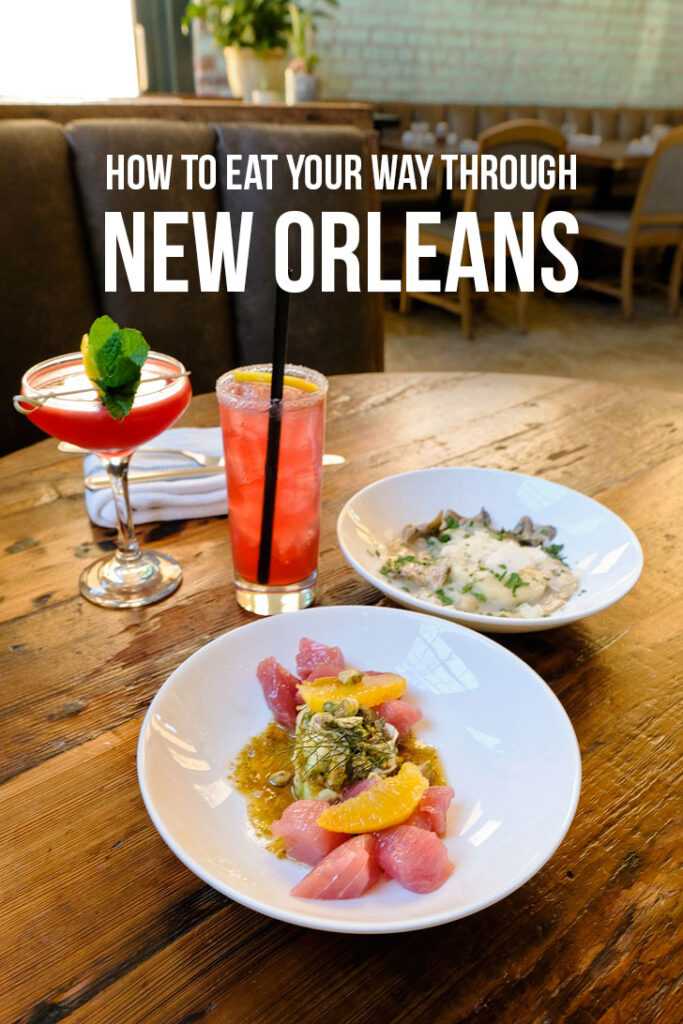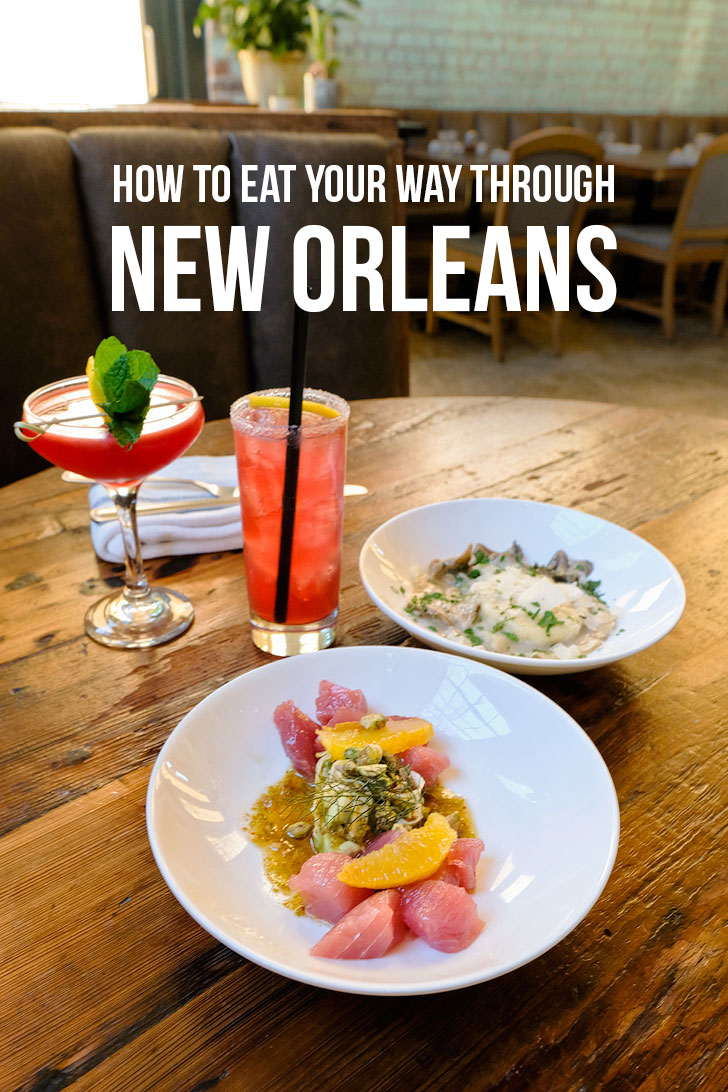 SEE MORE Food Lover Guides
⟡⟡⟡⟡⟡
"Discovery consists not of seeking new lands but in seeing with new eyes" – M. Proust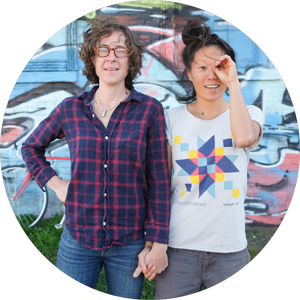 Caroline + Erin
They are freelance web designers and photographers who love finding adventure, both big and small. The two make a daily practice of sharing vulnerabilities, truth telling, and side splitting laughter. They've honed the art of traveling fast and doing all of the things that an adventurer can do in a day or two. The couple lives in Asheville and loves spending their time in the mountains.