Charleston is the oldest and second-largest city in South Carolina. It has cobblestone streets, horse-drawn carriages, and tons of old historic houses that have led many to call Charleston the cultural capital of the south. There are a ton of restaurants to choose from, so we've created a list of the best places to eat in Charleston SC with the help of our friend Katy Blair Connor, a local Charleston resident.
If you love seafood, this is the city for you. It's fresh, often caught right off the coast and prepared in numerous ways that will make your mouth do a little dance. Welcome to the south, y'all!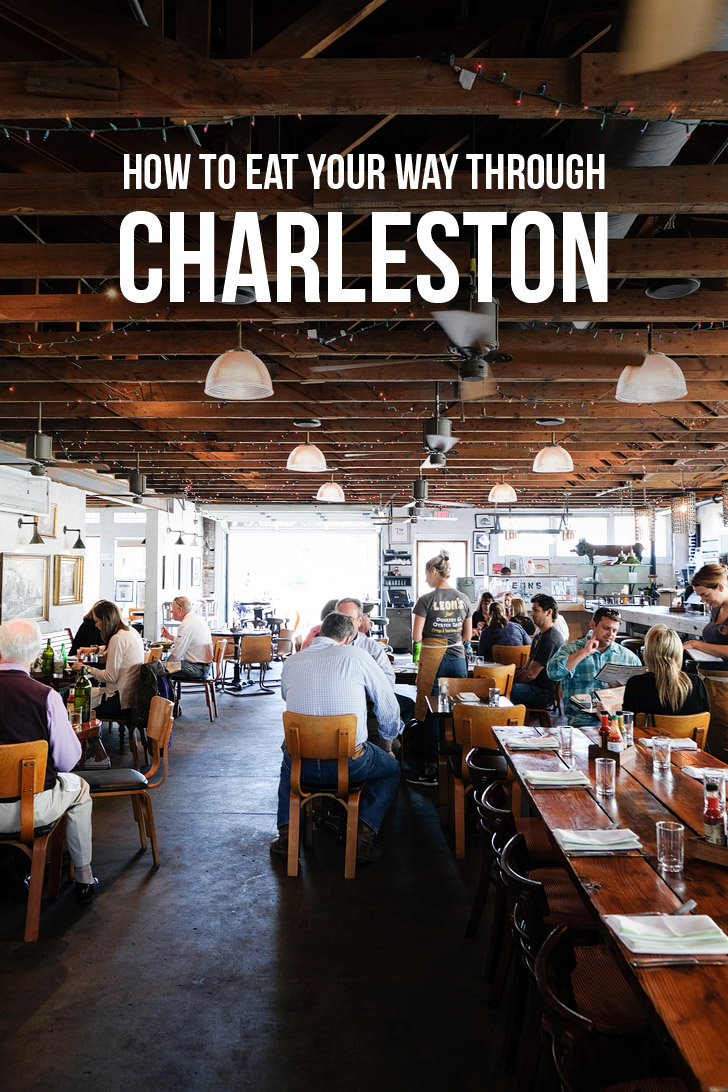 This post may contain affiliate links, where we receive a small commission on sales of the products that are linked at no additional cost to you. All opinions are always our own. Read our full disclosure for more info. Thank you for supporting the brands that make Local Adventurer possible.
Last Updated: July 2, 2022
49 BEST PLACES TO EAT IN CHARLESTON SC FOOD BUCKET LIST
CENTRAL (North of Cannon St)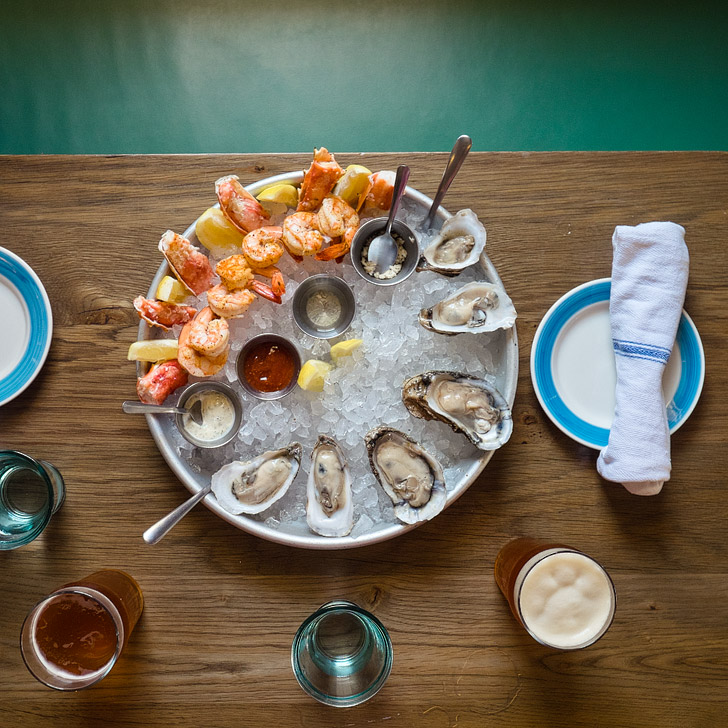 Bowen's Island (James Island, Seafood, 💰💰) – All-You-Can-Eat oysters served to you on a shovel in the basement
 Pick Thai (James Island, Thai, 💰💰)
 Obstinate Daughter (Sullivan's Island, Pizza / Seafood / Mediterranean, 💰💰) – A short hop over the Ravenel Bridge for exceptional Italian-style coastal food. Old Danger pizza and shrimp roll.
 Early Bird Diner (West Ashley, Diners / American, 💰💰) – Featured on Diners, Drive Ins & Dives! Fried chicken with cinnamon waffles.
 Glass Onion (West Ashley, Southern / Salad / Sandwiches, 💰💰) – Also featured on Diners, Drive Ins & Dives.
 Home Team BBQ (West Ashley, BBQ, 💰💰)
HONORABLE MENTIONS OR TAKEN OFF THE LIST
Rise Coffee (Downtown, Cafes / Coffee & Tea, 💰) –  They are serious about their coffee and their sense of humor.
Map of The Best Places to Eat in Charleston
How many of these restaurants have you been to? Did we miss anything?!
Did you enjoy this post? Pin it for later
SEE MORE CITY FOOD GUIDES
"Discovery consists not of seeking new lands but in seeing with new eyes" – M. Proust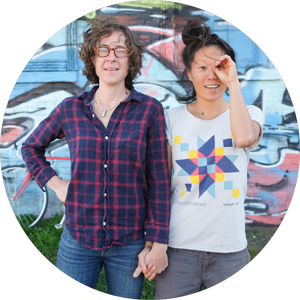 Pin
CAROLINE + ERIN
They are freelance web designers and photographers who love finding adventure, both big and small. The two make a daily practice of sharing vulnerabilities, truth telling, and side splitting laughter. They've honed the art of traveling fast and doing all of the things that an adventurer can do in a day or two. The couple lives in Asheville and loves spending their time in the mountains.