Since the holidays are coming up, we've come up with a list of the greatest useful gifts for travelers in your life.
Being a professional traveler for the past 7 years and moving every year has made us more practical than ever. These days we want everything we own to serve a purpose, and if we're lucky, two. That's why if your friend is a practical traveler, we've got you covered. 
We've used every one of these, and they have made our travels and lives better. ​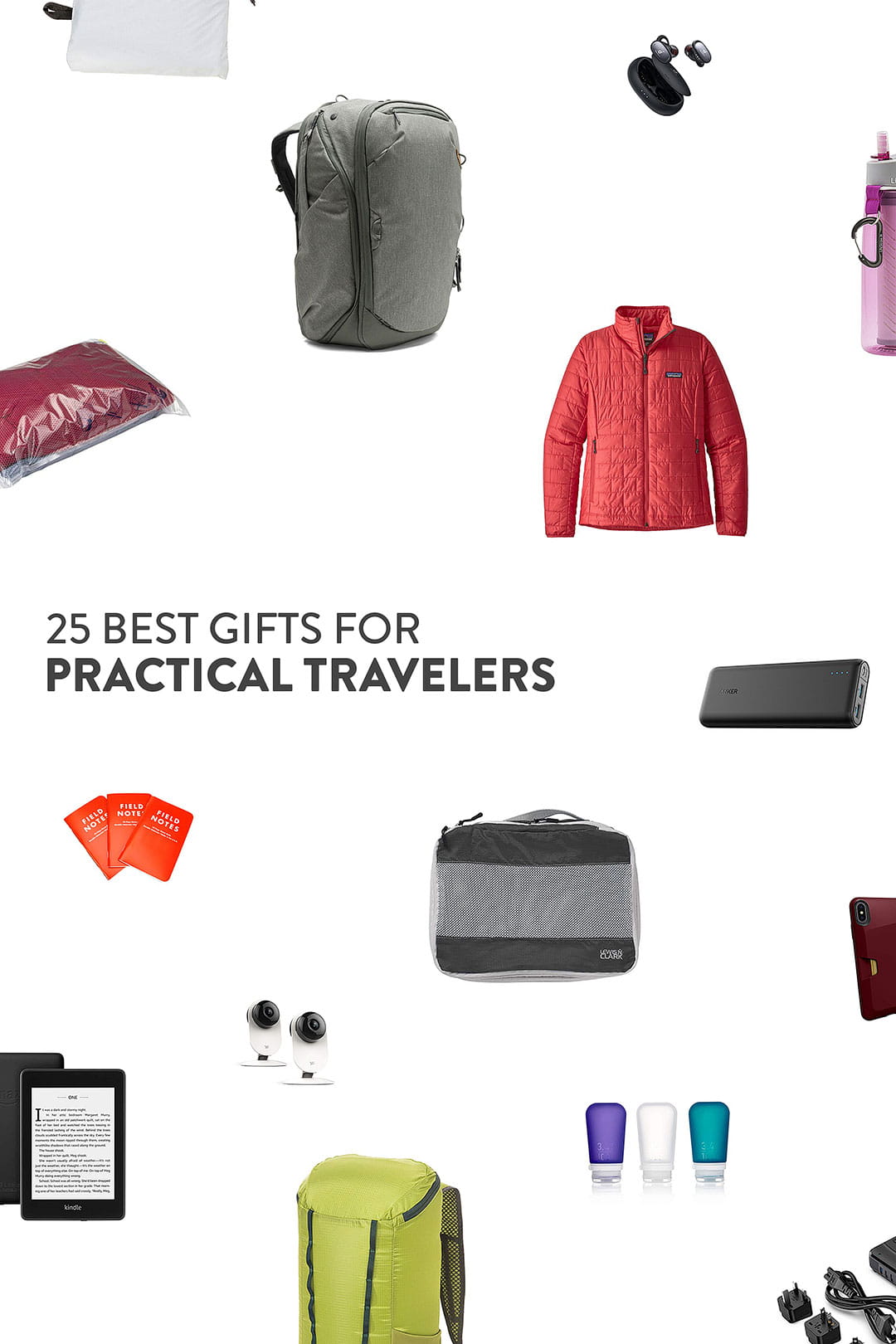 A big thank you to Kleenex for sponsoring this post. All opinions are always our own. This post may contain affiliate links, where we receive a small commission on sales of the products that are linked at no additional cost to you. Read our full disclosure for more info. Thank you for supporting the brands that make Local Adventurer possible.
Last Updated: December 1, 2019
25 Greatest Useful Gifts for Travelers
Global Entry is hands down one of the most useful gifts for travelers, especially frequent flyers. We have gotten this as a gift for all our family members who travel. It's worth the $100 application fee since it saves you so much time. Once you get approved, for the next 5 years, you'll be able to speed through security lines, passport control, and customs lines. 
Pro Tip: There are also credit cards that give you free Global Entry.
This lightweight and versatile daypack is perfect to bring onto the plane or to use during the day. It doesn't take up much space but is still well built and comfortable to wear. Plus, I love that it packs into itself.
This has been our favorite phone case to use for years. We use it both for travel and day-to-day. It holds your cards in it so you can carry what you need and not ever worry about a wallet or purse.
Fun Fact: Jacob's college roommate designed the first few versions of the wallet case for Speck.
We recently got a pair of Wraptie 130s to keep in our car. They are multi-function tie-down straps with a unique fastening system that adjusts to your load. We recently used them to wrap two crashpads so that Jacob can carry them both!
It's a great gift for people who love adventuring and road tripping. We have the lightest set, but if you want to pick up the heavier loads, get the heavy duty ones.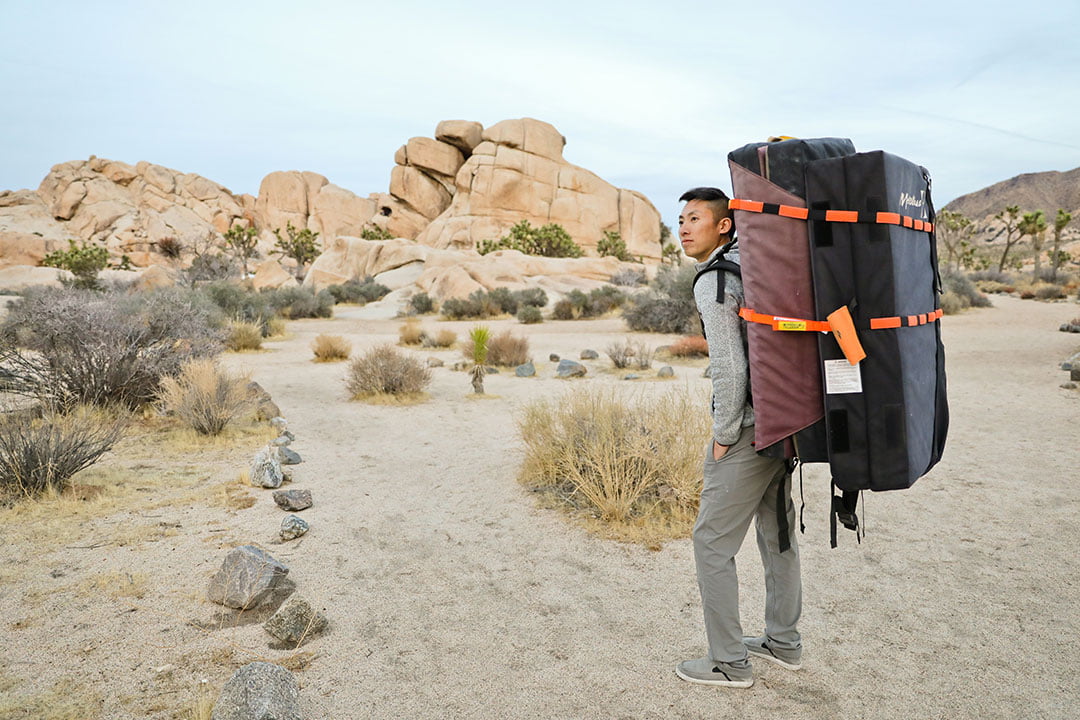 If you're looking to give a quality lightweight jacket that packs small but still keeps you warm, then look no further. When it's packed up into its pocket, I like to use it as a travel pillow too! Since it has multiple uses, it had to make our list of useful gifts for travelers.
I can't travel without these. I use them daily here in NYC since there are germs everywhere on the subway. Plus, they are great for travel. I use them to freshen up and then wipe down surfaces so they get more than one use especially on the plane.
Pro Tip: I usually carry one of the larger packs around in my backpack, and stow some of the individually wrapped ones in my jackets if I don't have my backpack.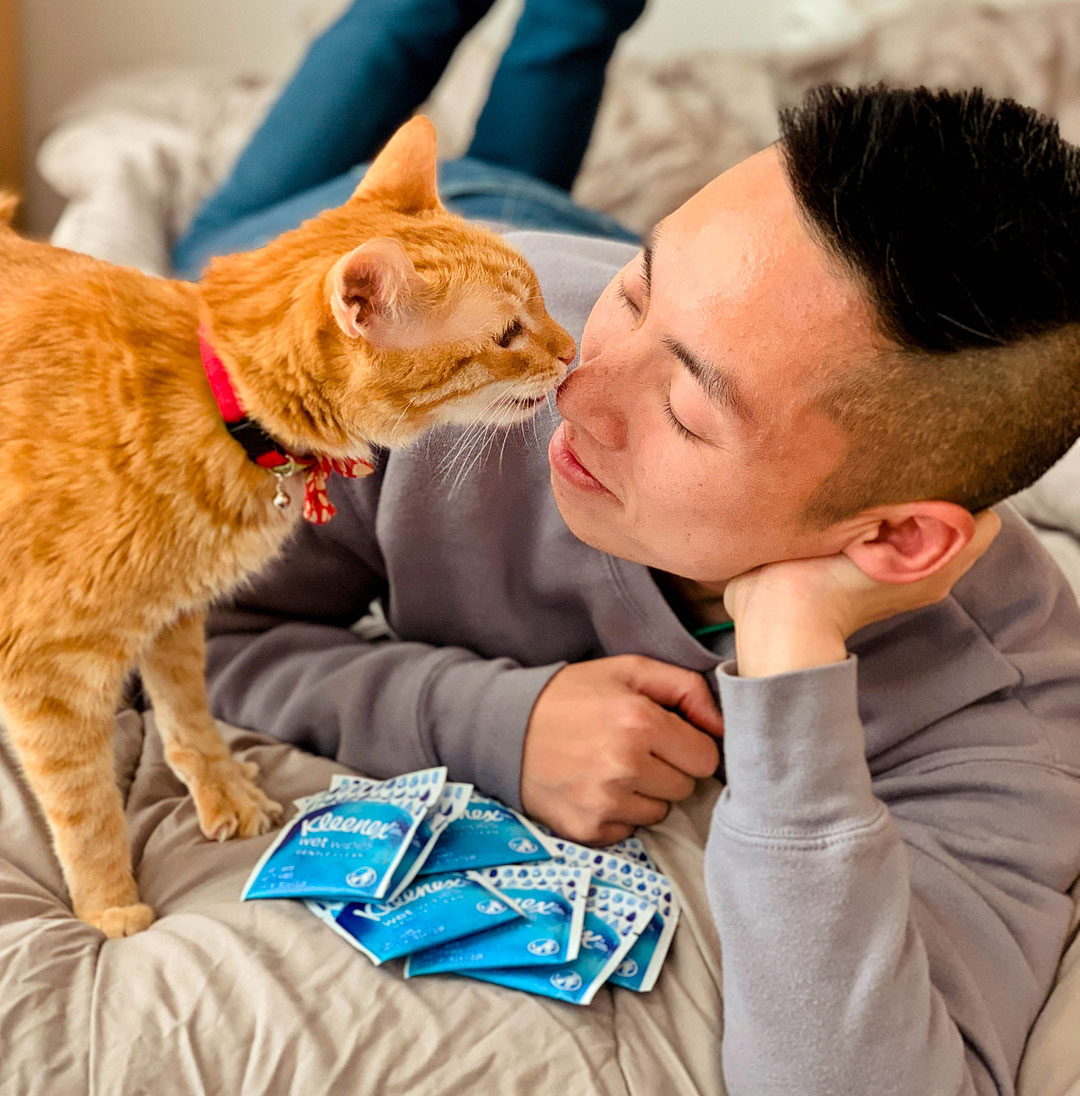 The best and smartest way to travel is learning the local language, even if it's a few phrases. Rosetta Stone has been the easiest way for me to learn and the language has stuck longer than any of my other classes I took.
Most people have multiple electronics now and sometimes there just aren't enough outlets when you travel. This gives you the flexibility of a converter and adapter for international travel and has 4 USB charging ports and 3 outlets.
This is my favorite versatile travel piece. I usually get cold on the plane and this can be worn four different ways, including a scarf. Plus I sometimes just throw it over myself as a blanket.
We all have our favorite toiletry products but they don't always come in travel friendly sizes. GoToobs are easy to load and clean, and they've never leaked on me.
Whether you're on a plane or out exploring all day, this charger is the perfect companion to give your phone the juice it needs. You can plug two devices in at once and it can even charge the newer MacBooks.
We love our Hydro Flask water bottles. They are our go-to on everyday adventures since they keep our cold drinks cold and hot drinks hot. Plus, we love how many different color options and designs there are. The Wonder collection is our latest addition.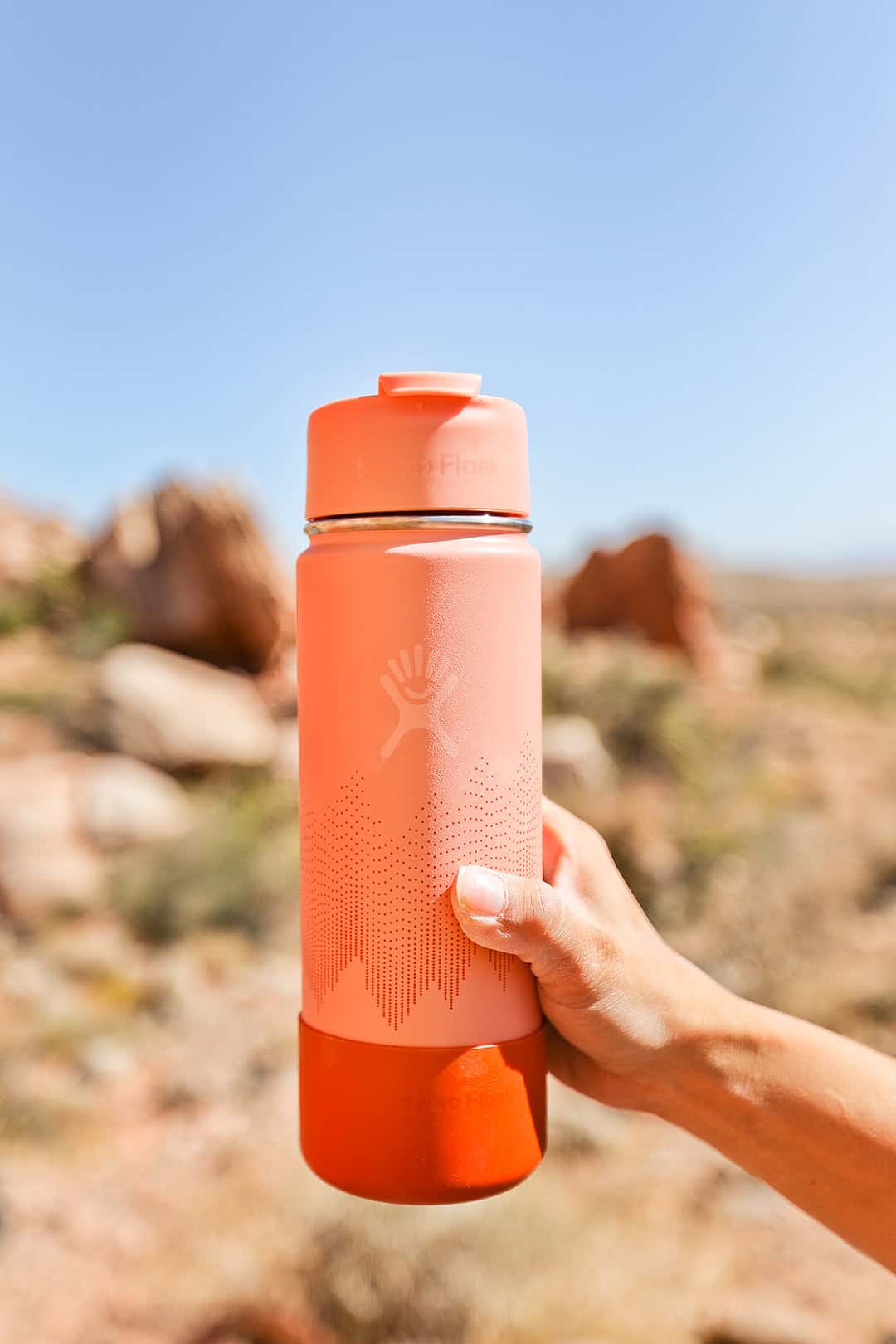 It's always nice to take along a few books on a trip but they always take up space and can get heavy. A Kindle can carry an entire library with you so that you can read whatever you're in the mood for.
If they aren't much of a reader, you can also do Audiobooks, which we started to do on longer road trips.
Waterproof and tear proof makes this a great companion for any adventurer or traveler. You'll never have to worry about how rough the adventure may get.
We love all the Peak Design bags, including their newest Travel Backpack. All their bags are thoughtfully designed and has improved upon many other travel backpacks we've used in the past.
You never know when you'll need a towel. You might want to go on an impromptu swim, find yourself drenched in rain, or just want your own towel for working out. This pack towel is easy to have on hand since it's small and is quick dry.
If you travel overseas a lot, the Lifestraw Water Bottle is great because it filters water as you drink it. That way, you can worry less about getting sick and focus more on adventuring.
I love multi-functioning products. The Orange Mud Transition Wrap is a perfect towel for people who adventure in their cars often. It has a built-in belt to help you change wherever you are, but then has a zipper to create a hood that goes over your car headrest. That way if you're sweaty or dirty from being out (or you have a friend who is sweaty or dirty), you can protect your seats. It's definitely something we'll be bringing with us all the time.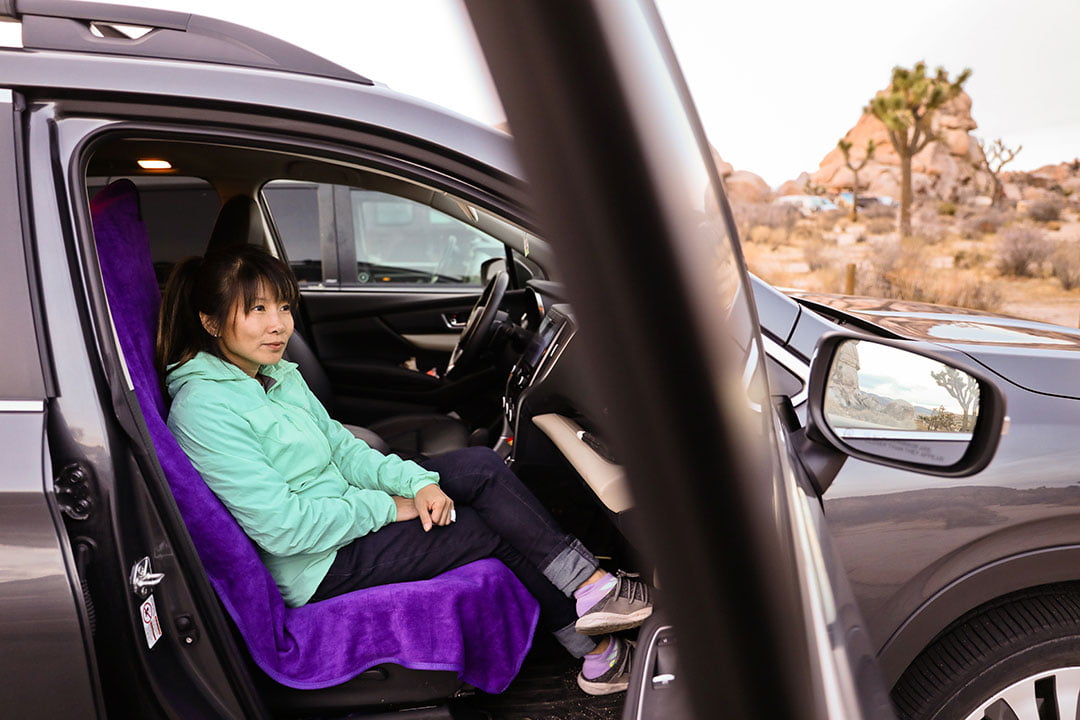 People are always asking me how I manage to pack for multiple weeks in one carry on. My answer is using Space Savers and Packing Cubes (below).
Shoes can take up a lot of space in a suitcase, so to help pack light, get shoes that are good for traveling. We currently wear Vessis for 80% of our travel adventures. They're waterproof, lightweight, and pack up small.
For our outdoor adventures, Danner Boots are our go to hiking boots. They also look good for the city and can handle rugged conditions.
Any practical traveler is going to try and pack efficiently. I especially love the two sided packing cubes where I can keep clean clothes and dirty clothes separate.
This should have been one of the first things we got as a frequent flyer. I don't know how many times I would get annoyed trying to fit all my toiletries in a ziploc bags and breaking them. Not only is it a useful travel gift, it's also better for the environment. 
I've had cuter toiletry bags before, but for some reason I always go back to using this practical and simple one. It packs better than any of the boxy ones.
After using bluetooth headphones, it's really hard to go back to wired ones. I recently started using these Anker Soundcore Life Q20 noise canceling headphones at home. It's been a great way to keep focused.
For traveling, we still prefer small headphones since we travel so light. I use a pair of Soundcore Liberty Air 2 earbuds and Jacob uses the Liberty 2 Pros. Both have wireless charging capabilities and they have adjustable sizes to make sure it fits you perfectly.
If your friends like to keep an eye on their things or have pets at home, these webcams are a great way to check in. We use them to see the cats when we miss them. Plus, we can talk to them through the camera.
Socks may seem like a terrible gift, but these compression socks soothe and minimize ankle, leg, and foot swelling and reduce fatigue while traveling.
More Useful Gifts for Travelers
Aeropress for those who can't live without coffee
Balaclava or Buff for winter travel
Blanket Scarf
Camera (DSLR, Drone, Mirrorless, GoPro)
Camera Accessories
Compact Flat Iron – you can straighten and curl your hair with this, but because of its compact size, it takes forever. These days, I take a full size one, but if I'm ever tight on space I take the mini one.
Dry Bag
Foldable Water Bottle
Gift Card to Airbnb, Uber, Tinggly
Hammock from ENO
Headlamp
Luggage Tag
Mini Steam Iron – though we like to leave clothes in the bathroom while taking hot showers.
New Luggage (if they need one)
Passport Holder
Portable Luggage Scale – if they tend to overpack
Priority Pass
Scrubba Portable Laundry System
Steripen
Stretchlace turns any shoe into a slip on to breeze through security.
Sun Hat
Tangle Teezer
Travel Pillow – we don't like using one, but I know some people do.
TSA Approved Luggage Lock – though now we never check in our bags, so we don't use one anymore.
Vessi Waterproof Knit Shoes
Waterproof Phone Case
Can you think of any other useful gifts for travelers we missed? What's on your wish list this holiday season?
Did you enjoy this post? Pin it for later
SEE MORE CITY BUCKET LISTS
"Discovery consists not of seeking new lands but in seeing with new eyes" – M. Proust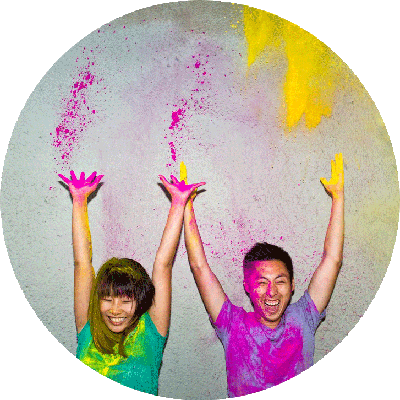 Esther and Jacob are the founders of Local Adventurer, which is one of the top 5 travel blogs in the US. They believe that adventure can be found both near and far and hope to inspire others to explore locally. They explore a new city in depth every year and currently base themselves in NYC.