It's that time of year again! We try to get a head start on our holiday shopping early so we don't have to stress about it later on. I actually shop throughout the year and hold them for holidays and birthdays. When we shop for gifts, we tend to lean towards useful items that help fuel our adventures. If you have any outdoor lovers in your life, here's the list for you. It includes a wide range of prices from stocking stuffers to gifts that will make them feel completely spoiled. We own and use most of these, but there are a couple still on our wish list. ;)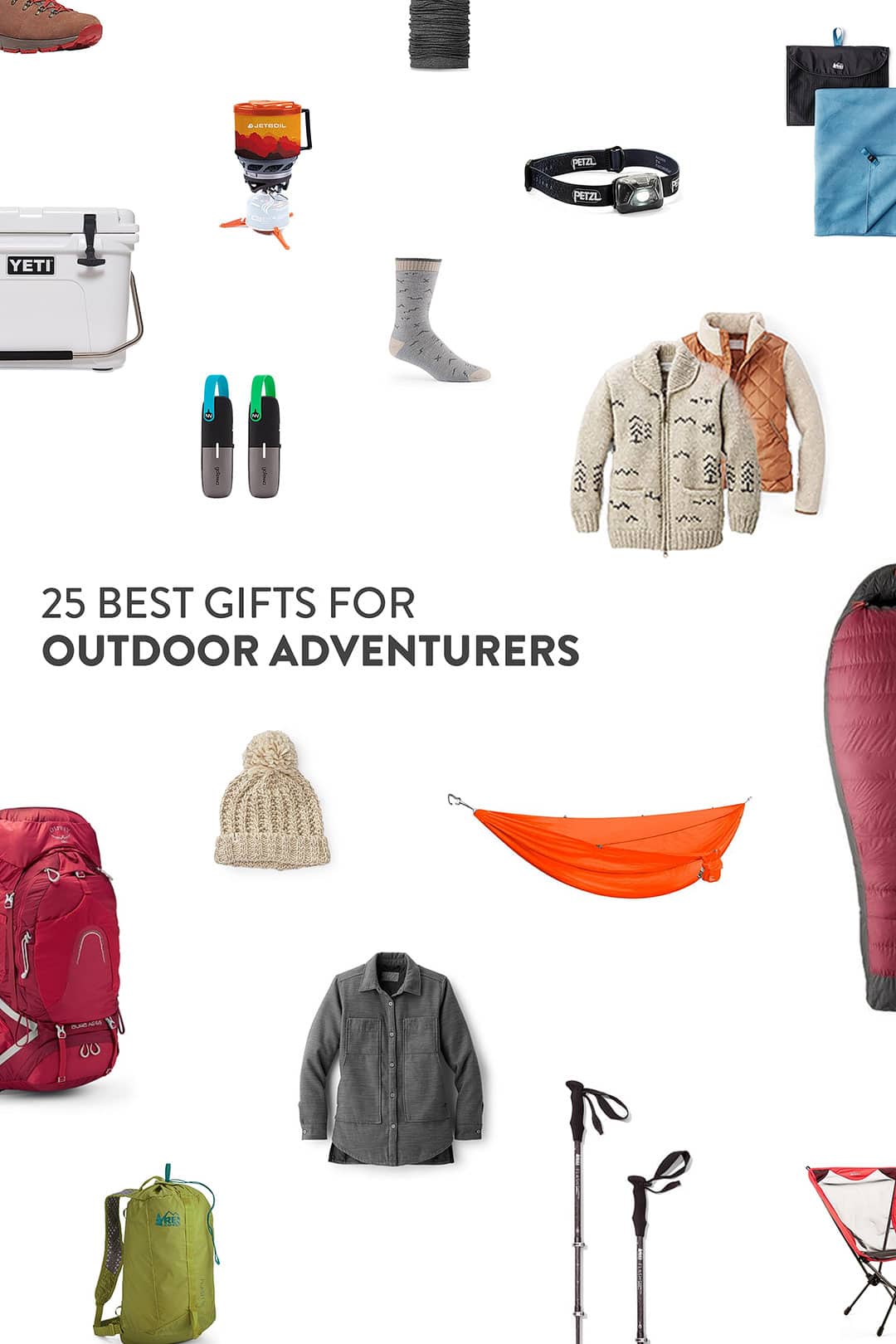 A big thank you to REI for sponsoring this post. All opinions are always our own. This post may contain affiliate links, where we receive a small commission on sales of the products that are linked at no additional cost to you. Read our full disclosure for more info. Thank you for supporting the brands that make Local Adventurer possible.
Last Updated: November 30, 2019.     First Published: October 29, 2018
A good backpack can make your load feel lighter. We used our previous Osprey bags for over 8 years but finally decided to upgrade this year for our Winter Patagonia Trip. You should visit your nearest REI store and try them on with weight in them. I literally tried on every women's and youth backpacks in the store.
Pro Tip: Go to REI and have them help you find the right backpack for your body type. Since I'm petite, the women's bag was too big for my torso, so I ended up getting the youth bag instead.
A good sleeping bag is a gift that keeps on giving. Since every ounce counts when you're backpacking, we always look for ones that weigh as little as possible, packs down as small as possible, and still manages to keep you warm. It's always a challenge to compromise between warmth and weight / size. We have the older versions of these and love them! They've kept us warm on all our camping and backpacking trips and are super lightweight.
Yes, it's such a pricey cooler, but it's the ultimate cooler. All our friends swear by it. It can be used outdoors and in the city to keep drinks and food cold longer. All other coolers can bow down.
We both own the Better Sweater. Because I wore it so much, I ended up getting a second one without a hood. It keeps us really warm and has a nice slim fit.
This one is for your outdoor-loving friends who also love to go for the gram. It's super popular on IG. The blanket can work as an extra layer on cold nights, but can also be a replacement for your sleeping bag on warmer nights.
I love the use of color in the jacket to give it more style, but it also functions well with a 650-fill-power Traceable Down to warm your core. It's been perfect for fall weather and I've even worn it while rock climbing.
These are awesome when you're carpooling, camping or hiking. It allows you to text and find GPS locations even when you don't have service.
This is the perfect gift for someone who backpacks, loves coffee, or just looking for the easiest way to have meals on the trail. We've had a JetBoil for over 10 years and it's still our go to.
Any serious hiker needs a great pair of trekking poles. We recently added these to our arsenal since they are easy to travel with great on the trail.
Give the gift of exploring our beautiful National Parks all year long! We always get a new pass every year, and it's totally worth it if you visit even a few throughout the year.
This is one item we haven't added to our arsenal that we totally need. We've been in multiple scenarios that we've needed one and fortunately have been with people who are prepared.
If you need something for a cool fall day, then check out this shirt jacket. It functions as a warm shirt or a light jacket, perfect for easy hikes and brisk nights. They have a men's and women's version.
These super light camping chairs are always in our trunk when we're on the road. We use them camping and pull them out when we're hanging out with friends. When not in use, they pack up really small.
Most people who spend time outside will have a water bladder, but they get old and need to be replaced. We love this one because it's easy to fill and clean with the huge opening.
This is one of the comfiest henley's I've ever had. I wear at home to stay warm and cozy, and it's perfect for layering as well. Also, check out the Wallace Lake Mock-Neck Sweater as another option.
Daypacks are awesome for anyone who's active. It's perfect for day hikes and short trips. When we travel, we pack one in our suitcase to use for the day too, since it's lightweight and can pack down pretty small.
Keep drinks cold or hot for longer with a Hydro Flask bottle. We also love all the different colors they come in.
I tend to lose my headlamp more than anything else. Because of that, I have a couple spares. It's also useful to lend out to other people who don't bring one with them on camping trips.
I have a few dry bags and love using them for the obvious reason of keeping my gear dry, but also for keeping my gear and clothes organized when I travel. You never know when you'll get rained on.
I've worn this a lot for the past year. It's perfect for adventures or city strolls.
I bring a Buff with me anytime I travel. It's a great way to stay protected from the sun but also adds an extra layer of warmth that is versatile like a scarf.
We each have a few towels, larger towels when we are out and about and not worried about space, and small light ones when we're worried about space. We also bring a small one with us dedicated to our camera gear.
If you have the right socks, you're less likely to have blisters on hiking days. These are the current socks we like the most. They're made to keep your feet cool and dry.
If you have one of those friends or loved ones who seem to have everything, you can always get them a gift card so they can buy what they need when the time comes. I know gift cards sound lame or don't seem like the most thoughtful gift, but they are practical. I know we'd appreciate it. ;)
Any other outdoor gift ideas we should add to our outdoor gift guide? Are you buying any of these this year?
Did you enjoy this post? Pin it for later
SEE MORE GIFT GUIDES FOR THE
"Discovery consists not of seeking new lands but in seeing with new eyes" – M. Proust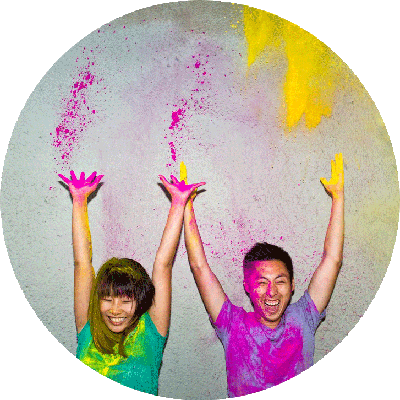 Esther and Jacob are the founders of Local Adventurer, which is one of the top 5 travel blogs in the US. They believe that adventure can be found both near and far and hope to inspire others to explore locally. They explore a new city in depth every year and currently base themselves in Las Vegas.
All articles loaded
No more articles to load