The paper crinkled beneath my fingers as I ripped it off the box. No matter how old I am, I still feel like a kid when I get a present. It was no match for my excitement. I dug through the tissue paper and finally felt something.
Since we have been moving from city to city every year, we have been paring down our stuff. We want everything in our house and on our travels to serve some sort of purpose. As I was putting together a wish list for us this holiday season, I also put together a list of practical gifts for the traveler in your life. We use all (except one) of these, and they have made our travels and lives better. Prices of these gifts range from $10 to $400.
This post may contain affiliate links, where we receive a small commission on sales of the products that are linked at no additional cost to you. All opinions are always our own. Read our full disclosure for more info. Thank you for supporting the brands that make Local Adventurer possible.
Last Updated: November 1, 2020
25 Best Gifts for Travelers (A Practical Gift Guide)
We wanted to keep this one to ourselves to ensure the lines stay short, but it's too good not to share. It's $100 to apply, and once approved, it's good for 5 years. You'll never have to wait through security lines, passport control, and customs lines again! We absolutely love it and have bought this for our parents and friends who travel. Every time we breeze through passport control, while everyone else is annoyed with the lines, we look at each other and say that it was so worth it.
This lightweight and versatile daypack is perfect to bring onto the plane or to use during the day. It doesn't take up much space but is still well built and comfortable to wear.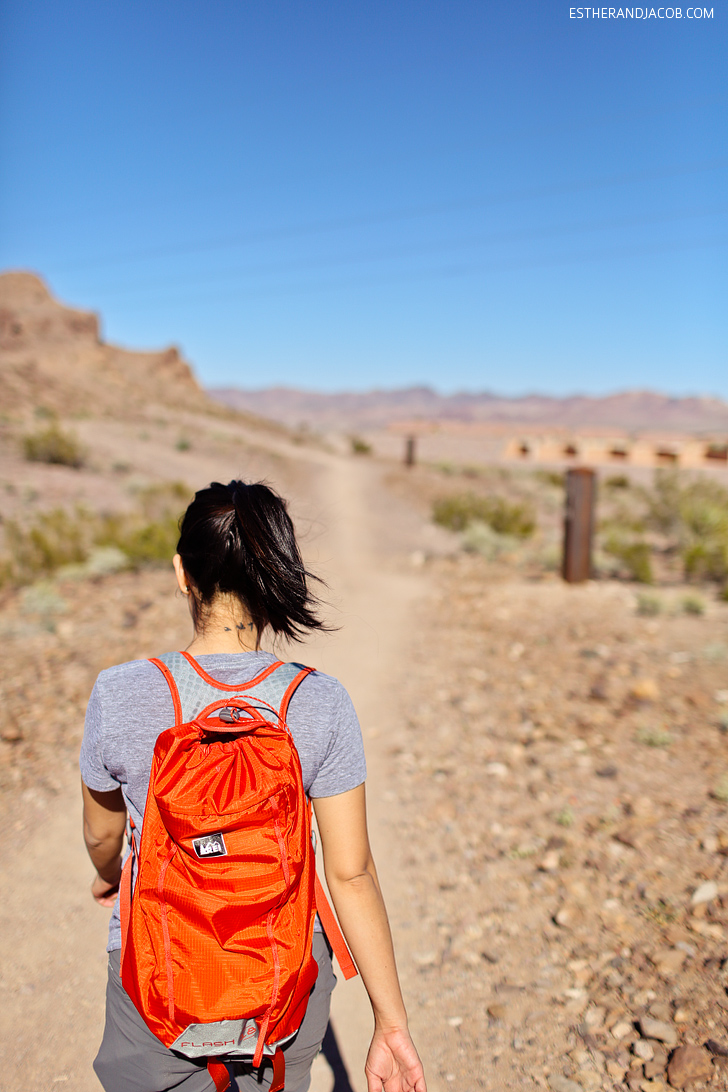 If you want a day pack that is lighter and smaller, this one packs down into a tiny stuff sack that's included. I'ts a great day pack to keep in your luggage until you need it.
This amazing phone system has everything you need. We'll definitely be using the tripod on our future trips and really excited to check out the wallet and desk set up.
If you're looking to give a quality, lightweight jacket that packs small but still keeps you warm, then look no further. When it's packed up into its pocket, I like to use it as a travel pillow too!
A travel scarf is great for multiple uses. We found this amazing travel scarf with lots of different pretty patterns that include a pocket to keep your passport secure! I'm super excited to try this scarf out and can't wait for it to arrive. :D I'm always cold on a flight, so scarves are always handy.
If you're traveling in warmer weather, these sol cool hoodies are a great option to keep you covered and protected from the sun while staying cool. The fabric has a technology that attaches xylitol to the fibers that create a cooling sensation and reduces the skin's surface temperature up to 5 degrees. It is also rated UPF 50+.
These are amazingly comfortable and they are dry wicking, so it's great for travel and anything active. Their motto is "17 countries. 6 weeks. one pair of underwear. okay, maybe two." You can definitely bring as many as you want, but technically you only need 2 pairs for an entire trip. They are high performance, easy to wash, and dry in 2-4 hours. We love them and hope to eventually switch out all our underwear to these!
The best and smartest way to travel is to learn the local language, even if it's the basics. Rosetta Stone has been my preferred method of learning a language. I know it's pricier than other language software, but it helps me process information much faster not having to translate back to English first. I just completed levels 1,2,3 of Italian, and I've retained the language much better than any other courses I have taken. It's a perfect gift for any traveler who doesn't want to be just a tourist.
We all have our favorite toiletry products but they don't always come in travel friendly sizes. GoToobs are squeezable tubes that are easy to load, and they never leak (although some readers have told me they have on them, but we've had them for years and it's never happened yet).
Most people have multiple electronics now and sometimes there just aren't enough outlets when you travel. This gives you the flexibility of a converter and adapter for international travel and has 4 USB charging ports and 3 outlets.
Whether you're on a plane or just on the go all day long, this charger is the perfect companion to give you the juice you need for your phone.
This is a great gift for anyone who loves traveling and the outdoors. It helps organize and compress your clothes. You can carry it on its own, pack it into your backpack, or toss it in your suitcase. Check out our full review here.
Whether you're on a plane or just on the go all day long, this charger is the perfect companion to give you the juice you need for your phone.
It's always nice to take along a few books on a trip but they always take up space and can get heavy. I know many of us like the tangible feel of a book, but as a traveler, it's nice to carry an entire library of books in one device. Isn't it nice to have choices?
Waterproof and tear proof makes this a great companion for any adventurer or traveler. You'll never have to worry about how rough the adventure may get. I also like moleskines, but they aren't waterproof.
You never know what the water situation is going to be when you're traveling. With three different filtration options, the Grayl is a water bottle and filter all in one.
The FlipBelt was designed to use while exercising, but we've found that it's also great for travel. You can keep your phone, cash, credit cards, and keys on you without hindering your movement. It's also great to keep things concealed when traveling. You can wear it under your shirt and keep all your valuables handy but secure.
This is the one item we don't own, but we saw someone use it on our most recent trip to Spain, Portugal, and Morocco. This backpacker's bag is great to transport everything you need. Once you're settled into your hotel, you can detach the smaller built-in daypack so you can be on the go!
You never know when you'll need a towel. You might want to go on an impromptu swim, find yourself drenched in rain, or just want your own towel for working out. This pack towel is easy to have on hand since it's small and is quick dry.
This should have been one of the first things we got as a frequent flier. I don't know how many times I would get annoyed trying to fit all my toiletries in a ziploc bags and breaking them. I can't believe it took us so long, but finally this year we have our own TSA-approved toiletry bags, and we're so happy we did. It's also better for the environment.
Keep your bra and underwear organized and protected when you travel. There's also a detachable zippered pouch to store away your worn underwear. Men, you can store your underwear in here too. Mine is in Leo Pink, but they have solid colors / manlier versions of this organizer.
People are always asking me how I manage to pack for multiple weeks in one carry on. My answer is using Space Savers and Packing Cubes (below).
Any practical traveler is going to try and pack efficiently too. Packing Cubes and Space Savers are two options are invaluable to packing as much in as possible into a carry-on. Plus, it helps organize your luggage. I usually put all my tees and tops in here. You can also separate your dirty from your clean clothes. I've seen prettier ones, but sometimes they don't work as well. Until I find one that's good for both, this one wins for function.
I know socks may seem like a terrible gift, but these aren't just any socks. The mild compression soothes and minimize ankle, leg, and foot swelling and reduce fatigue.
Jacob travels with all of these as well except for a scarf and leopard print bra organizer (I would hope so haha).
You may notice that we use many different organizers. When you're constantly on the go, it really helps to keep your things organized and in different compartments. People are also always asking us how we are able to pack for weeks in a carry-on, but these space savers, packing cubes, and organizers make such a difference.
What other practical gifts are we missing? Is there anything on this list that you would never use? And which gift makes sense for the practical traveler in your life?
Did you enjoy this post? Pin it for later
SEE MORE CITY BUCKET LISTS
"Discovery consists not of seeking new lands but in seeing with new eyes" – M. Proust
Esther and Jacob are the founders of Local Adventurer, which is one of the top 5 travel blogs in the US. They believe that adventure can be found both near and far and hope to inspire others to explore locally. They explore a new city in depth every year and currently base themselves in Las Vegas.