Hungry in Asheville? Don't miss these delicious bites.
Asheville is known for its breweries, but it's also become a mecca for foodies. The city is growing so much (and quickly) that it's difficult to keep up with the Asheville food scene, but we made a list of the best of the best places to eat in Asheville NC whether you're there to explore town or experience the beauty of the Blue Ridge Mountains.
Many of these restaurants have proven themselves year after year, but we've also sprinkled in some who are up and coming. The list has a mixture of both fancy, high-end dining and cheap eats. The best part? You can come as you are without having to worry about getting dressed up.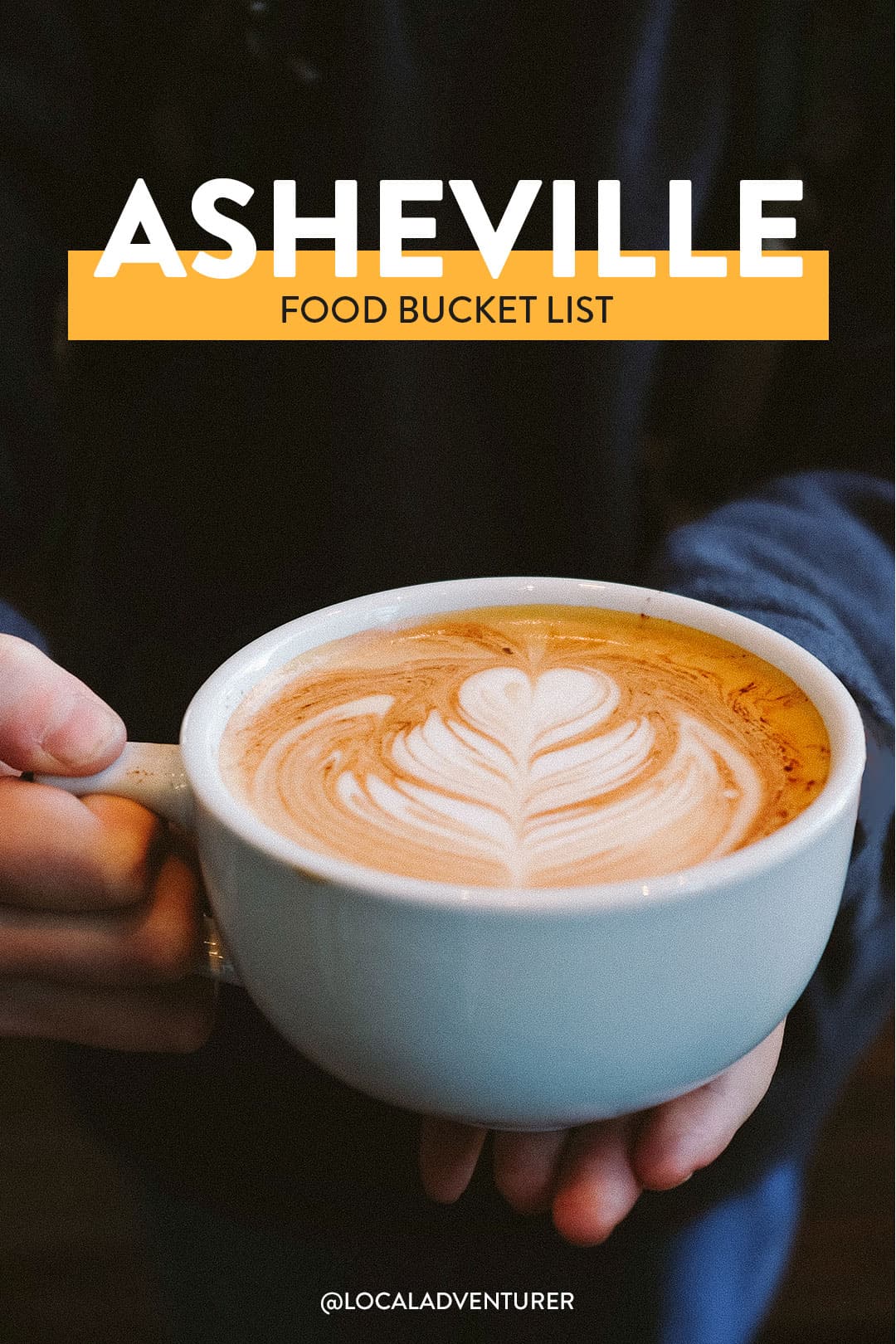 This post may contain affiliate links, where we receive a small commission on sales of the products that are linked at no additional cost to you. All opinions are always our own. Read our full disclosure for more info. Thank you for supporting the brands that make Local Adventurer possible.
Last Updated: October 14, 2023
49 Best Places to Eat in Asheville NC – Food Bucket List
Note: It's common for restaurants to be closed on Monday. A good handful of them on this list are and sometimes Tuesday as well, so be sure to check their hours when planning your trip.
West Asheville
See More: 101 Things to Do in Asheville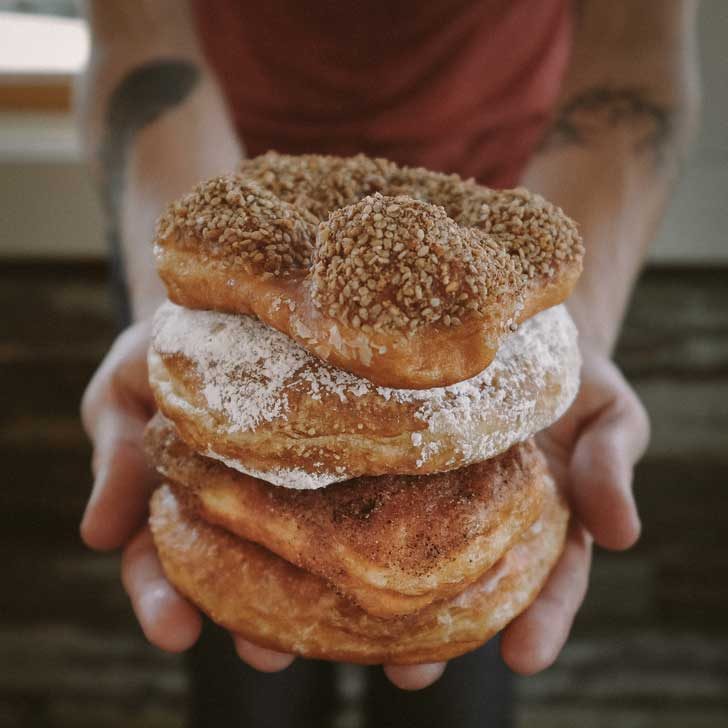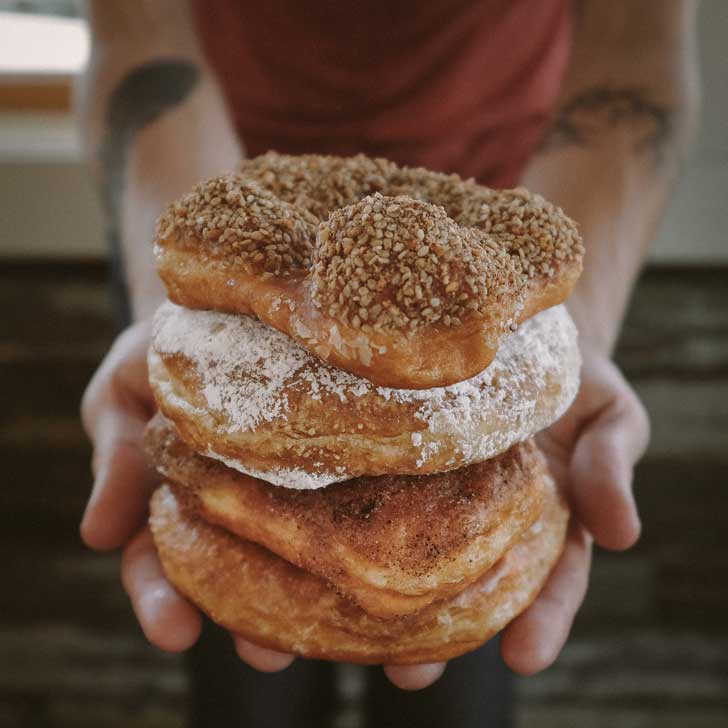 River Arts District
 Bull and Beggar (Seafood, 💰💰💰) – The double cheeseburger and raw oysters are to die for.
 All Souls Pizza (Pizza, 💰💰) – Sounds crazy, but try the smoked shrimp pizza with fermented chiles.
 Grey Eagle Taqueria (Mexican, 💰💰) – We recommend the carnitas arepa with smoky and super tender confit pork and the 39. Also try the fiambre salad.
See More: 25 Most Popular Instagram Spots in Asheville NC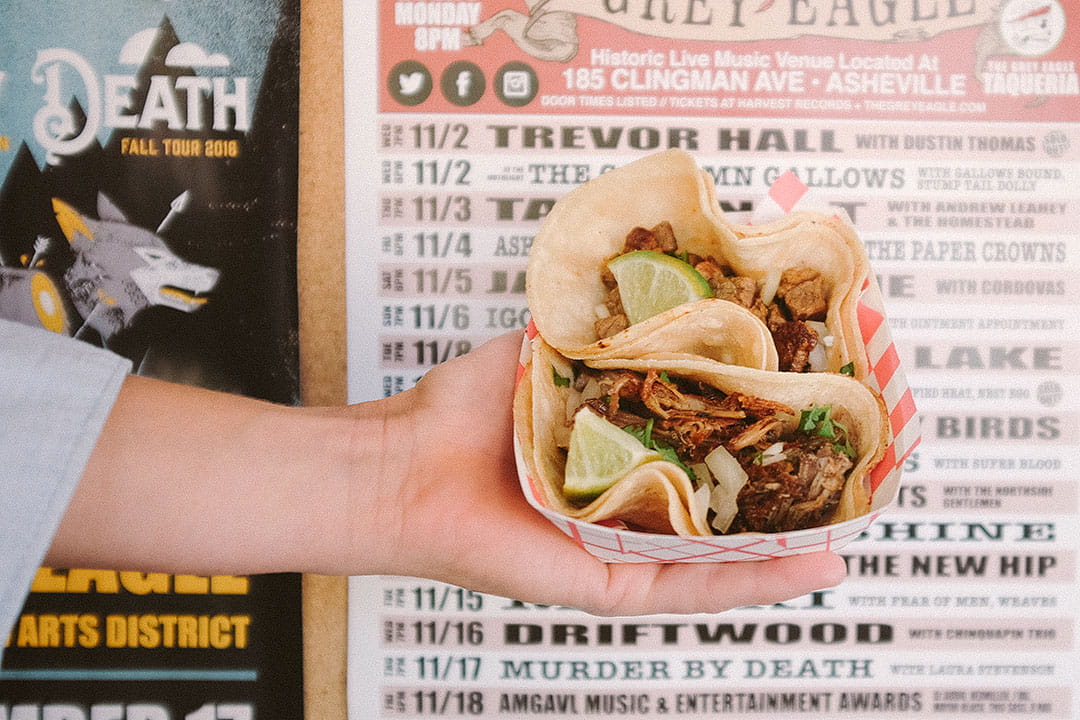 Smoky Park Supper Club (New American, 💰💰) – This is the first shipping container restaurant of it's kind built with 18 containers! Try the smoked Carolina shrimp.
 12 Bones Smokehouse (Smokehouse, 💰💰) – We love the Blueberry Chipotle ribs with a side of collard greens and corn pudding.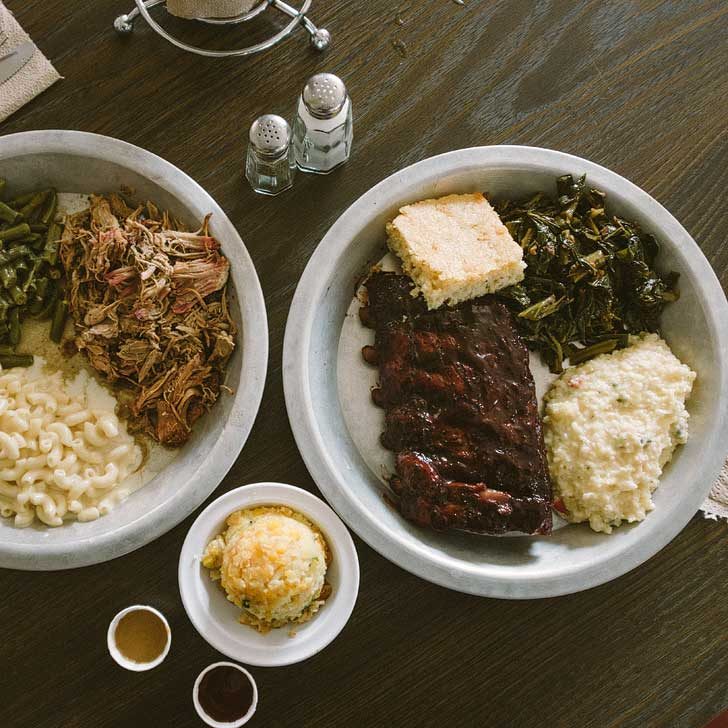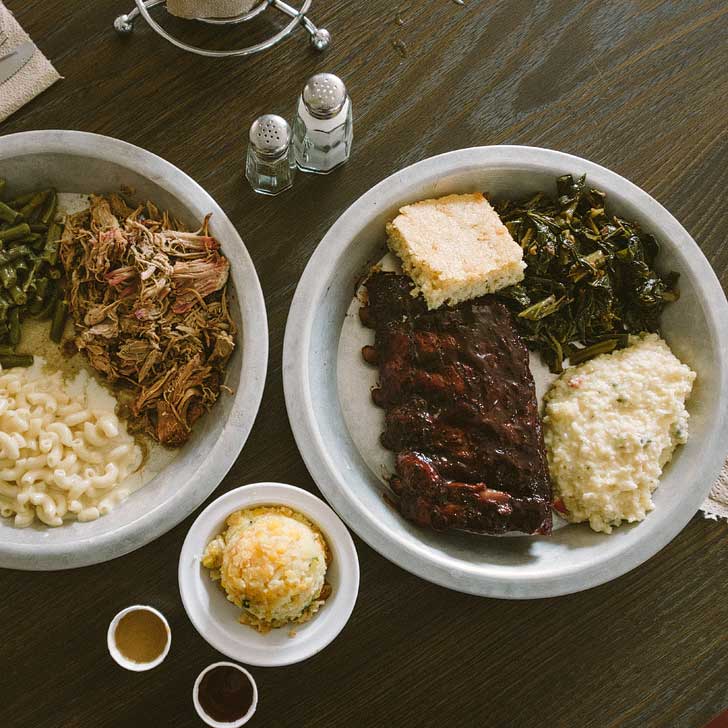 Grove Park
 Ultimate Ice Cream (Ice Cream, 💰) – Their ice cream is full of flavor and not overly sweet. Strawberry and coffee ice creamare our favorites.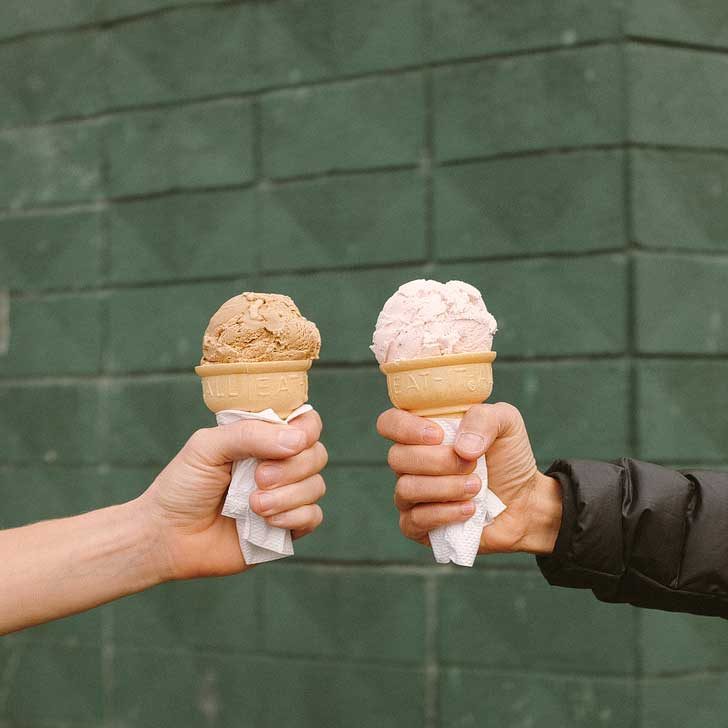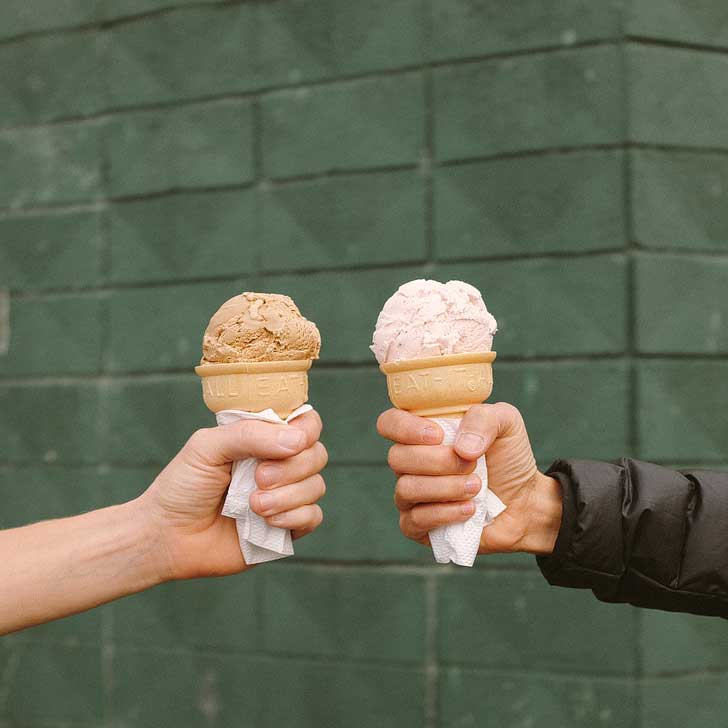 Edison Craft Ales + Kitchen (Gatropubs, 💰💰) – On Eater's 10 Hottest New Restaurants 2017. They feature North Carolina beers and local and regional flavors.
Vue 1913 (New American, 💰💰💰💰) – Brasserie-inspired New American fare & mountain views.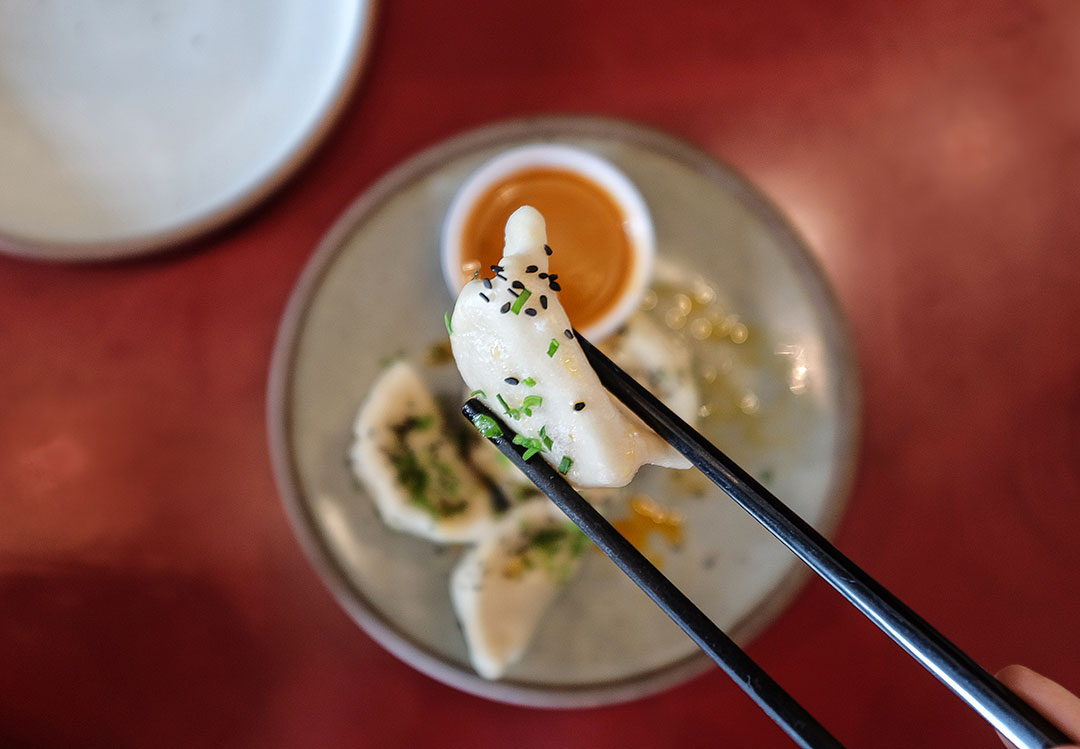 Miscellaneous
Farm and Sparrow Bakery (Pizza, 💰💰) – Sold at All Souls Pizza and seasonal farmers markets. Try their wood fired bread, house milled flour, and chocolate croissants. Yum!
 Buxton Hall Barbeque (South Slope, Southern, 💰💰) – Best New BBQ Joint, 2016, by Bon Appetit. Try the lightly smoked, then fried chicken sandwich.
 Biscuit Head (Breakfast & Brunch, 💰💰) – Delicious breakfast options that will make you wish you had the recipes for them.
 Wild Ginger (South Asheville, Asian Fusion, 💰💰) – Outstanding chicken pho.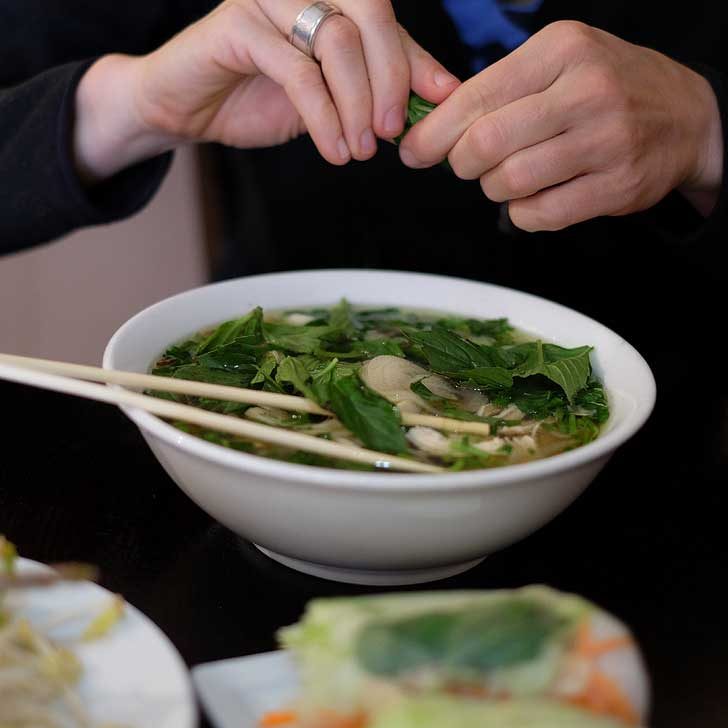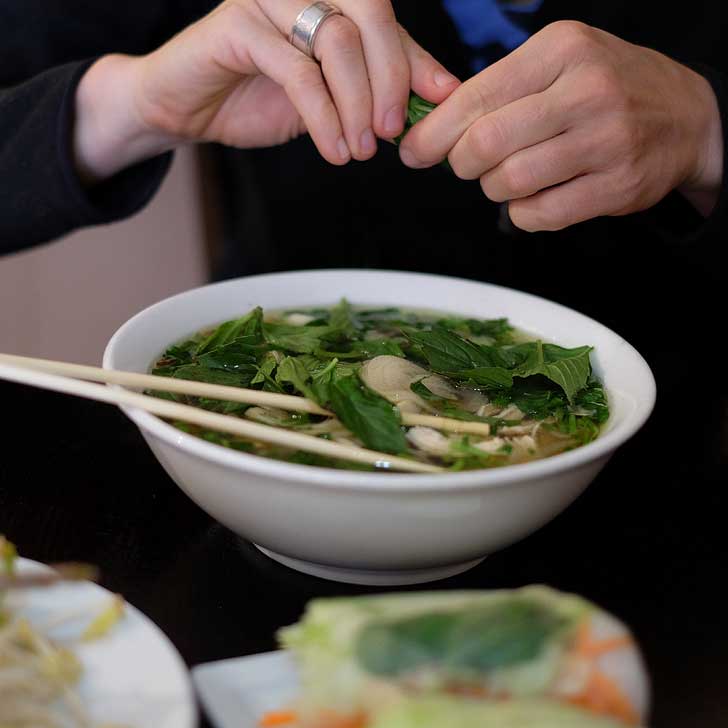 See More: 15 Best Hikes Near Asheville NC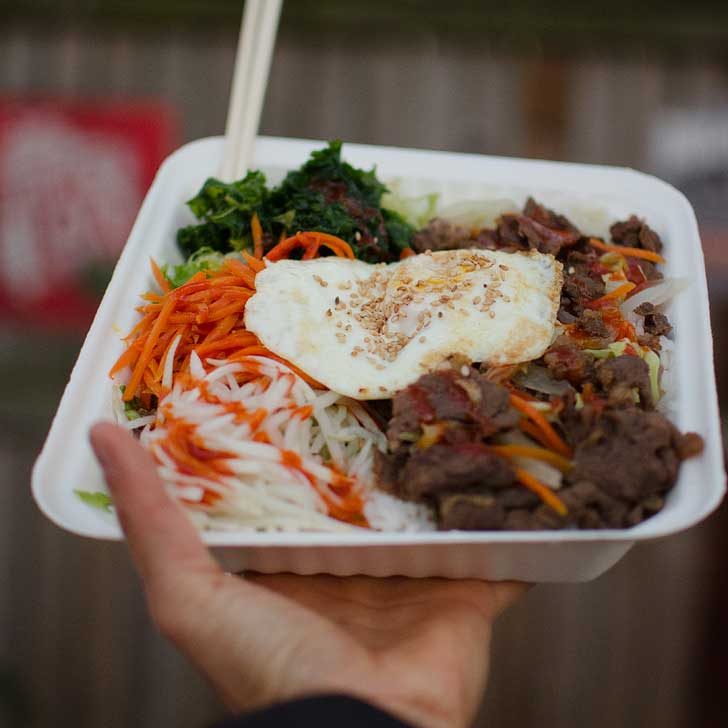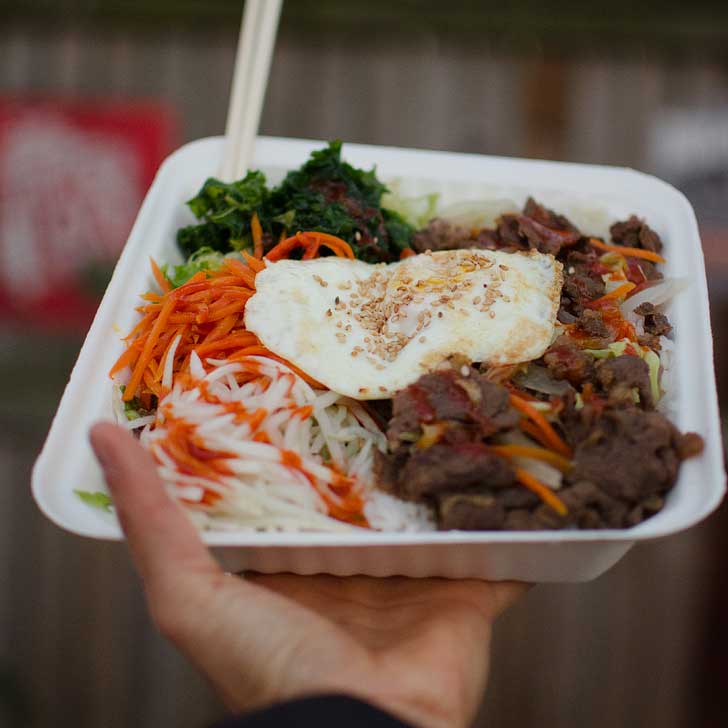 More Places to Eat in Asheville NC – Honorable Mentions
Map of the Best Places to Eat in Asheville
Planning Checklist
Did we miss any on our list of best restaurants in Asheville?
DID YOU ENJOY THIS POST? PIN IT FOR LATER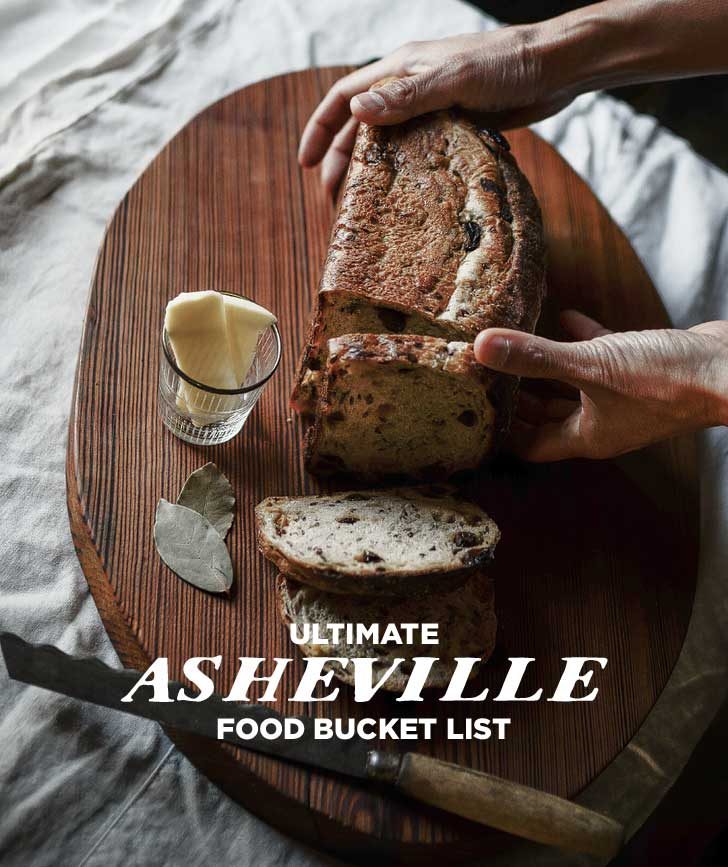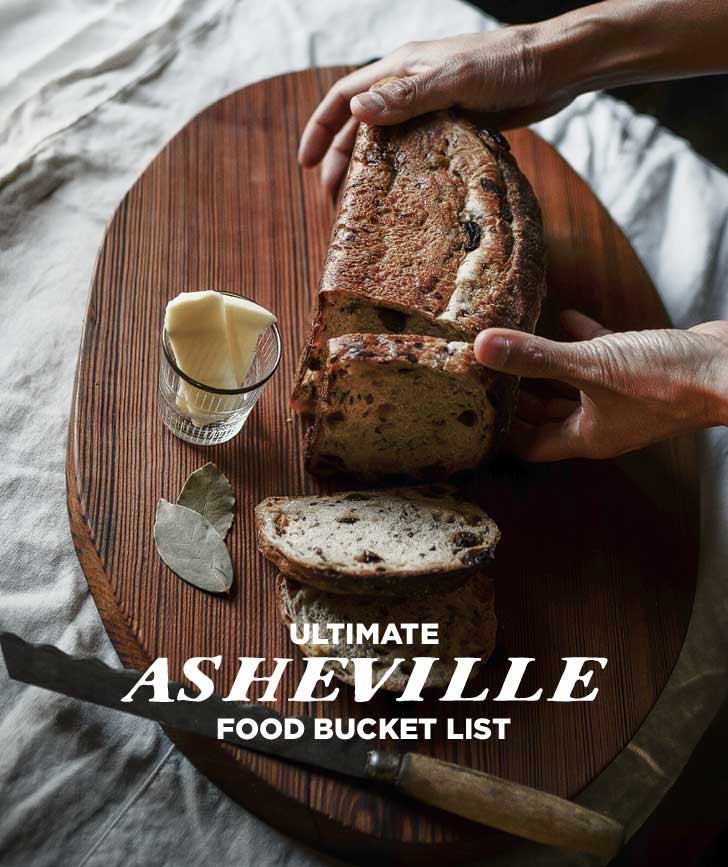 SEE More CITY Bucket Lists
⟡⟡⟡⟡⟡
"Discovery consists not of seeking new lands but in seeing with new eyes" – M. Proust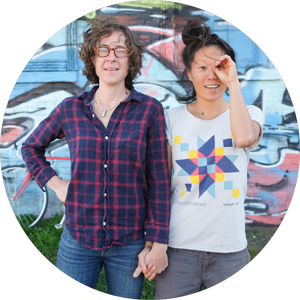 Caroline + Erin
They are entrepreneurs and creatives who are good at finding adventure, both big and small, everywhere they go. The two have made a daily practice of sharing vulnerabilities, truth telling, and side splitting laughter. Both value being able to spend time getting to know a place but understand that life doesn't always allow one to really settle into a place. So, they've honed the art of traveling fast and seeing and doing all of the things that an adventurer can do in a day or two. The couple lives in Asheville, North Carolina and spend as much time as possible in the mountains.