Spain is full of delicious foods to try. Each city and region have their own specialty dishes you should try, but here's a good start for anyone on their first visit to Spain.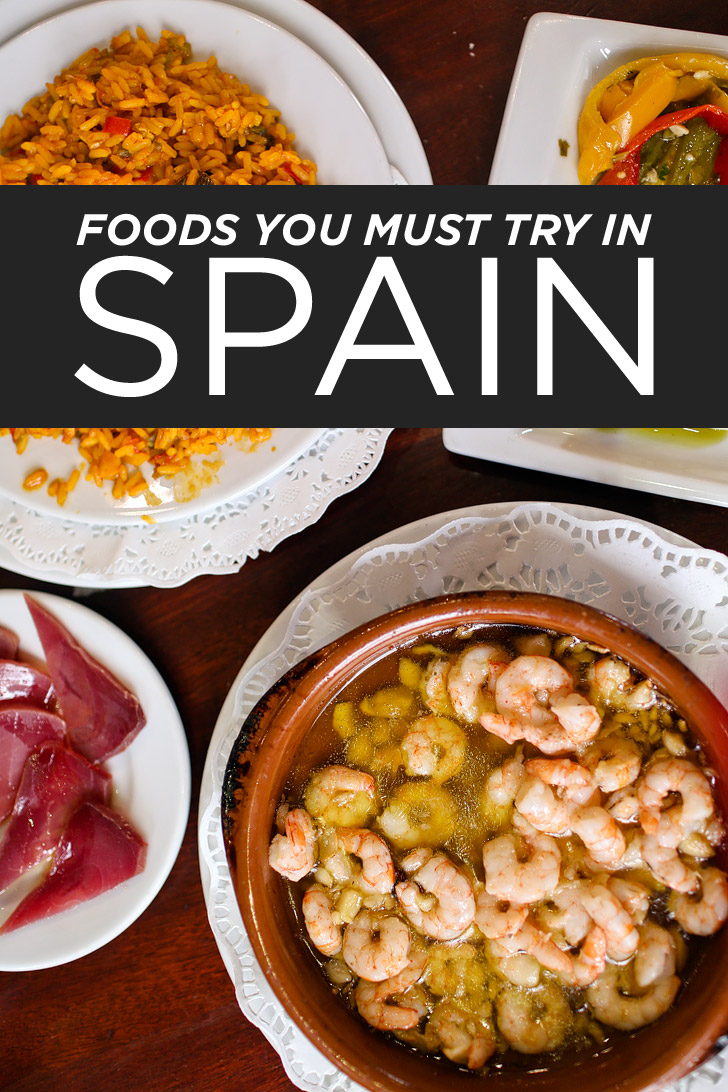 WHAT TO EAT IN SPAIN (15 Spanish Foods You Must Try)
1. Paella
There are tons of different rice dishes in Spain, but paella is by far the most popular and traditional. If you're looking for something a bit different, try the squid ink paella. If you've never had squid ink, it might look strange to you, but we loved the flavors it added. We'll definitely be ordering squid ink paella from now on if we have the choice!
2. Jamon Iberico
You will see giant legs of jamon hanging in local tapas bars and shops. Spain is the world's number one producer of dry-cured ham and is still made using century-old techniques. We would have loved to take some home, but unfortunately, it's not legal to bring into the US. Our friend from Singapore, however, got to take some home as a perfect souvenir to remember Spain. You can try to smuggle some back, or just don't forget to leave Spain without eating plenty!
3. Gazpacho
This cold dish is made of ripe tomatoes, olive oil, garlic, bread, peppers, and cucumber. The ingredients are blended together until smooth and makes for a perfect dish in the summer.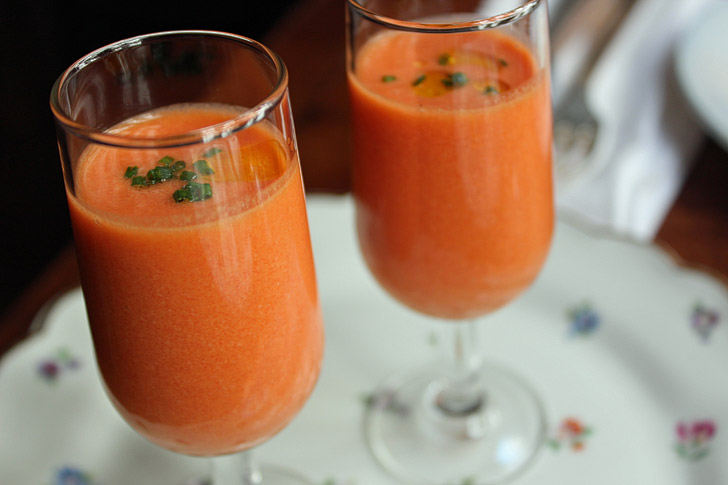 4. Tortilla Española
This is the Spanish version of omelets and is made up of eggs, potatoes, and onions. After slow frying the potatoes and onions in olive oil, the eggs are beaten to make a delicious dish. Like any omelet, you can add ingredients to your taste.
5. Patatas Bravas
This is one of the most common tapas you'll find all over Spain, and each region has their own spin on it. Although the sauces may vary, they all consist of chunks of fried potato.
6. Pisto
This is a great starter or side dish. It's the Spanish version of ratatouille, and you can find it in most places. You'll also commonly find it served with fried eggs or chorizo.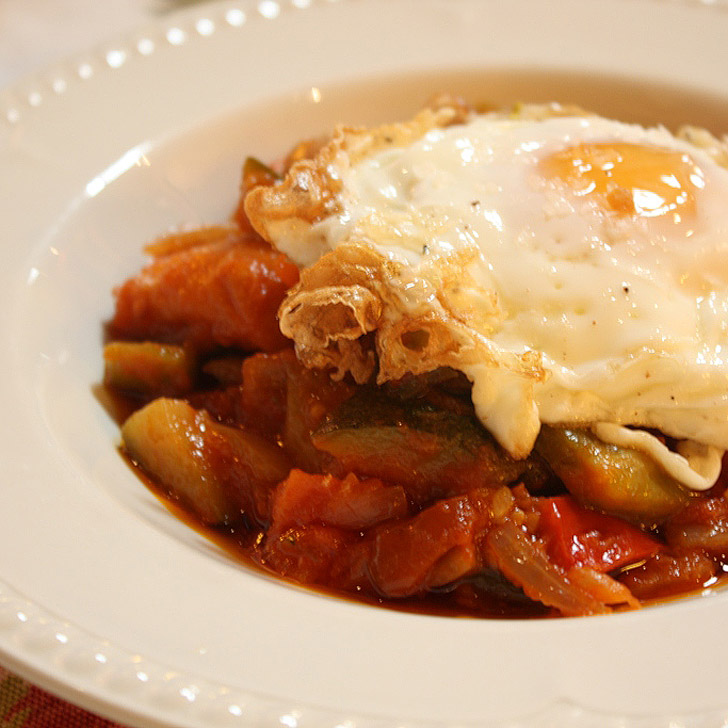 7. Sangria
This is by far the most popular drink in Spain served at every bar and restaurant. You can order by the glass or enjoy a pitcher amongst friends. If you can't drink red wine, like Jacob, try Cava. It's the champagne of Spain and is a light and bubbly wine.
8. Chorizo
Spain has a lot of top-notch pork products, one of which is chorizo. This pork sausage is a savory treat that can be an add-on to other dishes but can also be enjoyed on its own.
9. Churros con Chocolate
The fried, sugary sticks are better when they're paired with a cup of Spanish hot chocolate. It's more of a hot fudge than a chocolatey drink. This one is from the famous Chocalateria San Gines in Madrid, which is good, but I personally think it's overhyped. It's still worth trying whether at this touristy spot or elsewhere.
10. Suckling Pig
This is a big part of Spanish tradition in families. Men typically prepare it over a fire while the women prep the rest of the food.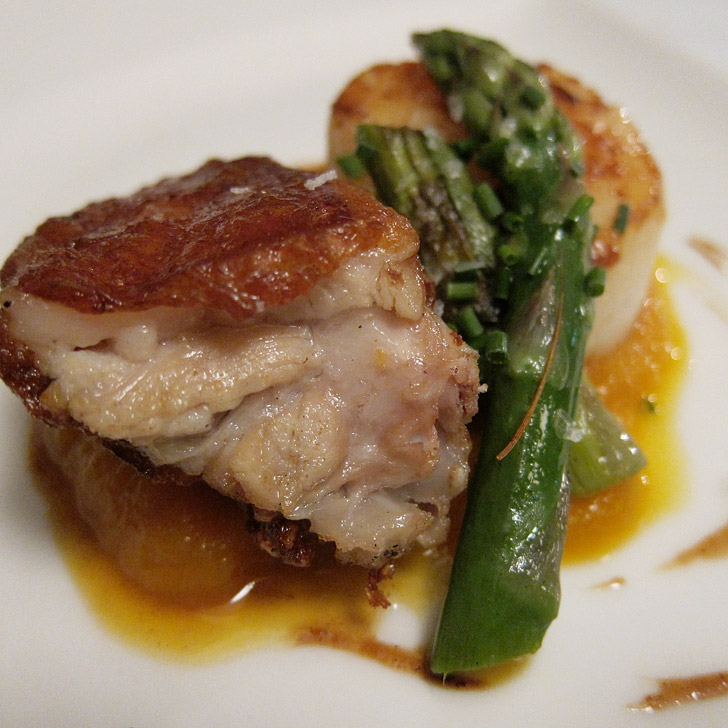 11. Gambas al Ajillo
A common dish in tapas bars, gambas al ajillo is a sizzling dish of prawns in olive oil seasoned with garlic, green chili, and parsley.
12. Fabada Asturiana
This hearty stew is a popular Spanish dish that's typically served during the cold winter months, but you can still find it on most menus.
13. Pimientos de Padron
This simple and healthy dish is great to share. The small green peppers are typically fried in olive oil and sprinkled with sea salt. You'll find them in most tapas bars in Spain.
Related: A Great Spot for Pimientos and Other Tapas in Madrid Spain
14. Manchego Cheese
This cheese is made in the middle of Spain with manchega sheep's milk. With a specific diet, they create a cheese that is slightly salty, and it can be found in most delis and bars.
15. Bocadillos
A bocadillos is a sandwich made with Spanish bread. You'll find them filled with potatos, cheese, ham, and pork loin. If you're in Madrid, try their bocadillo de calamares (fried squid). I brought my own condiments. ;)
What Spanish foods have you tried? Which of these would be at the top of your list if you visited Spain?
Photos courtesy of (creative commons): 3. James Blick 6. Javier Lastras (cropped) 10. Andrew Currie
12. Flavio Lorenzo Sanchez (cropped) 15. Christopher Brown (cropped)