When I was in high school and college, I remember feeling bored. The world was wide open with possibilities of creating and recreating myself. Yet, everything good in life seemed to be ahead of me. I was always waiting for that good part.
This past year living in NYC was a challenge. Even though we feel fulfilled in our careers, we had a hard time drawing boundaries between work and life. Since travel, our hobby, became our work, it almost became impossible to distinguish where to draw the line.
This post contains affiliate links, where we receive a small commission on sales of the products that are linked at no additional cost to you. All opinions are always our own. Read our full disclosure for more info. Thank you for supporting the brands that make Local Adventurer possible.
Last updated: September 1, 2022
101 Hobbies to Start in 2023 - Listed By Types of Hobbies
We also got swept up in the busyness of NYC. One day we made it a goal to put an end to our workaholism and take the evening off. After realizing we didn't know how else to fill our time, we went right back to work.
A few reasons I want to find some new hobbies next year:
To play and relax – We need to find hobbies that can make us zero money and that might possibly bore everyone. haha It needs to be something that we love to do for ourselves and not for content creation, which has weirdly become a prevalent part of the current human experience. If you don't post it, did it really happen?
To sharpen my mind – I have such terrible memory now and may well be on my way to having early onset Alzheimer's (it's in the family and it freaks me out).
For personal growth, enrichment and emotional health – something I'm constantly needing work on.
For better physical health – we already rock climb, but I think we need some activiities with cardio.
Other benefits include:
Learning a useful skill
Socializing and making new friends
Making extra money
Also, with our blog, you may already know we're all about exploring our hometowns and greater backyards. We firmly believe that adventure starts within yourself by cultivating a spirit of adventure. Many of these can be done at home, and how much more local can you get? ;)
"Find three hobbies you love: one to earn money, one to stay in shape, and one that allows you to be creative." And if there were a fourth, we'd add one to make the world a better place. Which of these would you like to do next year?
Some of our friends are peak baggers (a form of collecting), where you summit a list of peaks of your choice (ie the
14ers in Colorado
).
Many climbers also slackline to work on their balance, but some just like slacklining.  This kit is great indoors, but this is the one we have that we set up over our pool outside.
Mountaineering is more technical taking hiking to the next level. Pick up your gear at REI, since they have the best return policy. A great way to start is by going with someone who is experienced.
Explore the outdoors on two wheels. Here are some mountain biking faves. We have some close friends who have recently gotten into this and it's been fun to watch.
We thought we knew what we were doing, but lessons can help so much!
Fishing, Crabbing, or Lobstering
Cycling comes in different forms and is a great way to explore and challenge yourself. See cycling gear and advice.
You can become a full-fledged equestrian or do it for fun while traveling. We've done it a couple of times on trips but it's not our favorite thing to do since it's hard to shoot photos when you're riding.
Martial Arts or Kickboxing
Ever since Ninja Warrior became popular, gyms have popped up everywhere. You can even build a homemade course.
Some of our friends were semi-pro paintballers. There are arenas all over the world. Pick up your own paintball gun to practice at home.
Jacob used to run a 10k every year with his dad until his knees got worse. It's a great way to challenge yourself physically and mentally. We still have friends who travel all over for marathons and ultras.
Swimming is the best exercise especially as you get older. It's less stress of your joints.
Cruising is a great way to get a taste of many different countries and cities. Best part? You don't have to worry about transportation. Check out our ultimate cruise calendar.
Check out the local airport to take lessons. Jacob took his first lesson in Las Vegas.
Road tripping is a great way to explore the area around your city and appreciate your greater backyard. To help you get started, check out our day trip guides and weekend trip guides.
We've never entertained the idea of sailing full time since I get seasick, but we're visiting some of our sailing friends this year. We'll see if they change our minds.
We started taking hip hop classes last year, but after a few lessons, our teacher had to leave the city. Maybe next we'll try salsa, ballroom, belly dancing, or even pole dancing.
We both grew up playing the piano but lost a lot of what we learned. We still bring our books around with the intention to start practicing again.
I've always wanted to learn how to paint. I took art classes when I was younger and Jacob bought me 
an easel
so I can start again.
No matter what camera you have, you can always learn how to shoot better. If you're looking for a beginner DSLR, check out this one and also our photography tips here.
If you want to take your singing to the next level, consider getting voice lessons.
Writing can come in many different forms. Join a writing group, or join NaNoWriMo (National Novel Writing Month) in November where you write a novel in a month.
Try your hand at writing your very own music. When you're comfortable, you can even try performing it at local open mics.
Street art has gotten popular over the years. Now there are classes.
It's a great way to get over the fear of what people think.
With a little bit of practice, you can do some impressive tricks.
Release your inner barista by whipping up some latte art. If you don't succeed, you can sip up your messy creation. We have a couple friends who are super into coffee and they've tried teaching us. It's hard! Here's a great book for inspiration.
Learn how to capture and edit videos so you can create beautiful memories of your own travels. Want smoother video? Try a gimbal.
I did not know this was a thing until one of our friends got into it before his kid's birthday party. All it took was a basic kit and a bunch of YouTube videos.
Cross-Stitching / Embroidery
Have you ever tried arranging your own flowers? It's a lot harder than it looks. If you love having fresh flowers at home, this could be the perfect hobby for you. Start with this book.
I go through weird intense phases where I knit and crochet all day every day.
Scrapbooking is a great way to work on something that you'll cherish. With so many pre-made accessories, you can easily make it your own.
This is a great practical skill that will save you money. Since I'm short, I always need to hem my pants, which adds up. This is the sewing machine I use.
Want to become friends with Nick Offerman? Get into woodworking so you can chat about one of his favorite hobbies. Here's a book to get you started.
Bread, brownies, cookies, scones… oh man, my mouth is watering just from these thoughts. Start off with the Baking Bible.
Canning / Pickling / Making Jam
This is another great hobby to turn one love into another. If you already love coffee, try roasting your own beans.
We're all about easy recipes since neither of us likes cooking. Starting next year, we'll try some Instant Pot recipes.
I've always wanted to learn food styling, especially since we take so many food shots. Pick up a book or take local classes.
Apparently having plants in your home can reduce stress and improve productivity. Even with two black thumbs, I'm using Aerogarden to grow herbs, and they're still alive!
This is perfect for those who love hosting parties. We can make an old fashion, and recently our Shaker & Spoon Cocktail Club introduced us to 3 new drink recipes from top bartenders. You can also check out the Ultimate Bar Book with 1000+ cocktail recipes.
If you've ever wanted to become better versed in wine, try taking a wine tasting class. You can also get
this book
to help you learn more about wines.
If you love dressing up, try cosplaying.
Have a weekly poker night or play other card games. If you're serious, you could even join tournaments.
If only I had a team of professors… I used to love going to Trivia Night. Even if you don't win, at least you learn some random useless facts.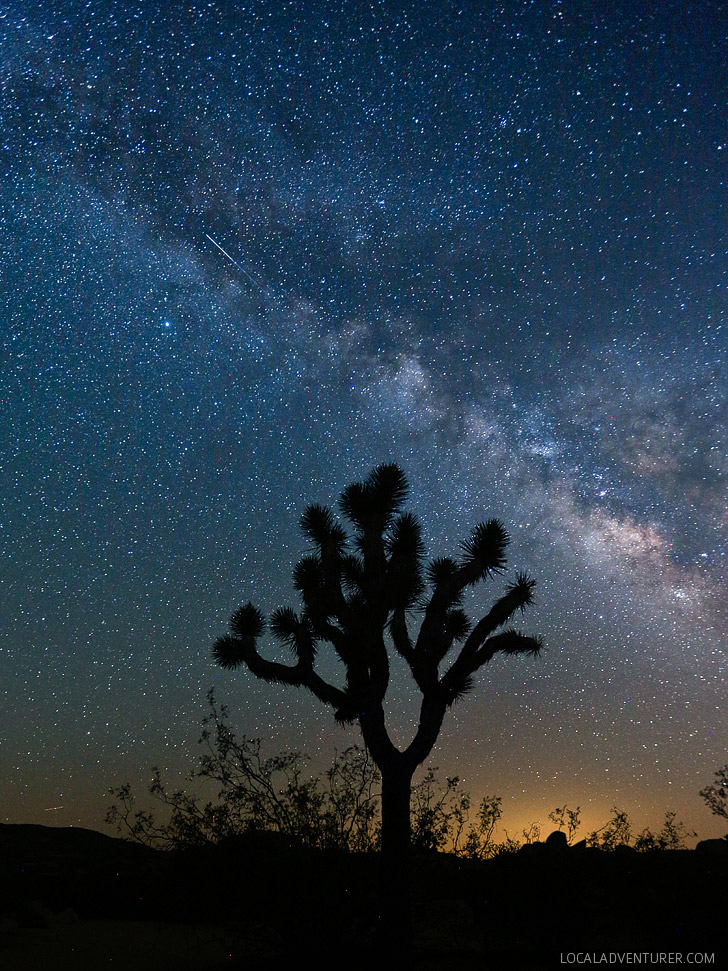 Enrichment & Miscellaneous
This is a great way to do something social and help you reach your reading goals.
If you spend a lot of time at home, this is a great way to personalize your space.
Bullet journaling is a nice way to keep records of your day-to-day without the pressure of writing. This is my latest hobby and I've really been enjoying it. After doing a bunch of research, I decided to use this bullet journal and picked up these pens and markers (they don't bleed through the paper).
Learn a new language with Rosetta Stone. I've tried Italian and now want to learn Spanish. How about you?
You can learn to code or design websites.
Learn to Write with Non-Dominant Hand
I've always wanted to be ambidextrous. Practice writing or daily tasks with your non-dominate hand.
I started using a meditation app to help me sleep. It's become a great habit that I'll continue next year.
We started regularly decluttering after we started moving every year. It's been incredibly freeing. I love that Marie Kondo-ing is a thing. Here's a great documentary to check out if you're interested in minimalism.
Pick something you care about and find a way to get involved with a local organization.
Favorite Quotes on Hobbies
If you need a few more words of motivation to pick up a hobby next year, here are some more quotes I loved.
"I can never read all the books I want; be all the people I want and live all the lives I want. I can never train myself in all the skills I want. And why do I want? I want to live and feel all the shades, tones and variations of mental and physical experience possible in my life. And I am horribly limited." – Sylvia Plath
"Legendary innovators like Franklin, Snow, and Darwin all possess some common intellectual qualities—a certain quickness of mind, unbounded curiosity—but they also share one other defining attribute. They have a lot of hobbies." – Steven Johnson
Always find time for things that make you happy to be alive. – Unknown
Do you have any hobbies? What types of hobbies have you had in the past?
Did you enjoy this post? Pin it for later
SEE MORE CITY BUCKET LISTS
"Discovery consists not of seeking new lands but in seeing with new eyes" – M. Proust
Esther and Jacob are the founders of Local Adventurer, which is one of the top 5 travel blogs in the US. They believe that adventure can be found both near and far and hope to inspire others to explore locally. They explore a new city in depth every year and currently base themselves in NYC.