If you have friends who are as obsessed with climbing as we are, check out our list of best practical gifts for rock climbers.
When we're not working on the blog, you will most likely find us climbing with our free time. For the past year, I even started route setting at our local climbing gym.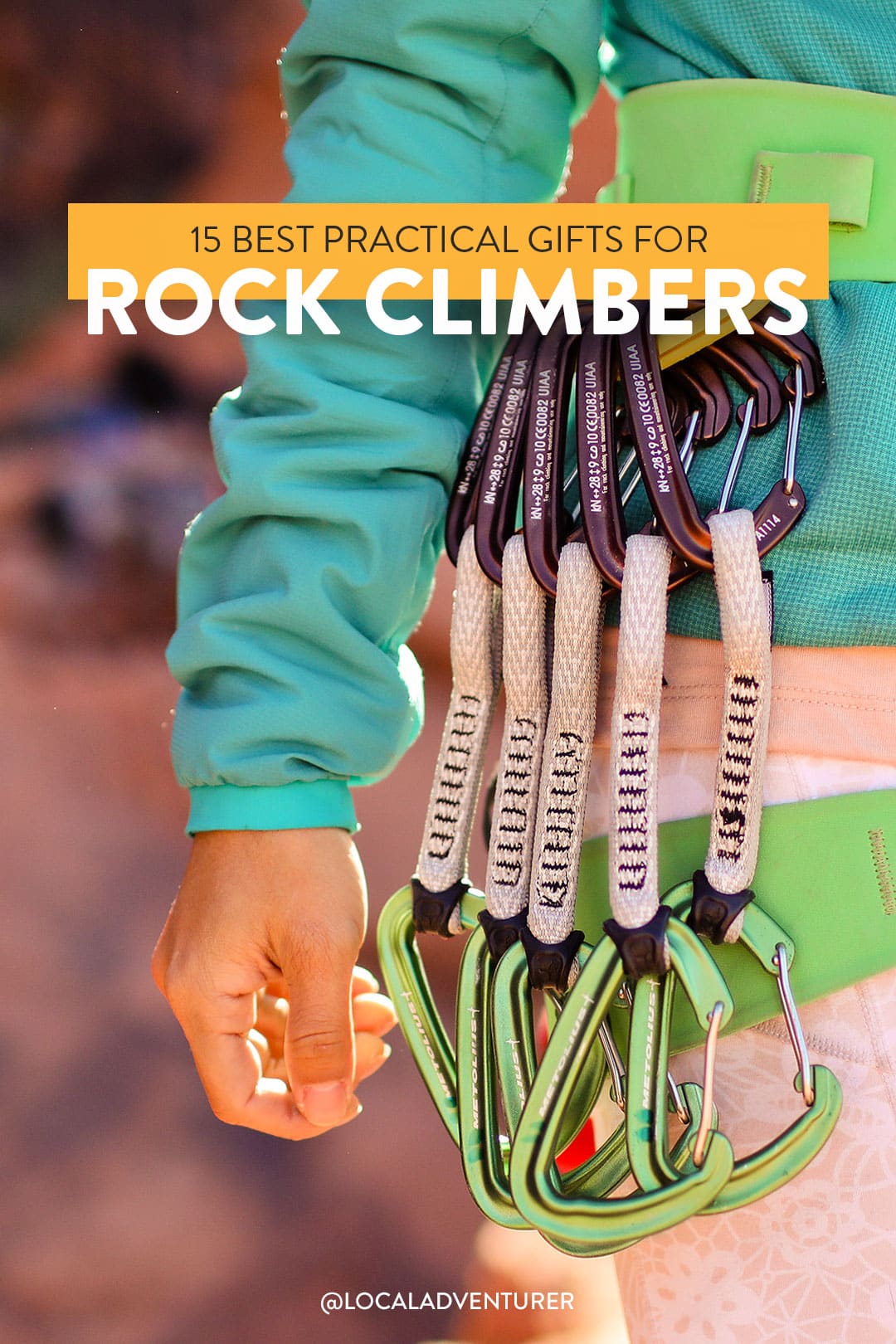 Thank you REI, 8B+, Arcteryx, Black Diamond, Boulder Denim, Kailas, La Sportiva, Metolius, Monopkt, Petzl, Scarpa, Theragun, Topo Designs for sending us the gear we wanted to include. All opinions are always our own. This post may contain affiliate links, where we receive a small commission on sales of the products that are linked at no additional cost to you. Read our full disclosure for more info. Thank you for supporting the brands that make Local Adventurer possible.
Last Updated: November 24, 2019
15 Practical Gifts for Rock Climbers
Our list includes a mix of gear we already own, gear that our OG friends have recommended to us, and we also asked our climber friends what's on their wish list.
Can you have too many climbing shoes? Maybe, but we haven't hit our limit yet. If you're like us, we're climbing at least 3 times a week, and we put holes in our shoes quickly.
This is one of the most practical gifts for rock climbers and for the minimalist rock climber. At the bare minimum, if you only boulder (or free solo), shoes are all you need.
Climbing shoes are about finding the right fit for your feet. Just because a friend highly recommends their shoes with the stickiest rubber doesn't necessarily mean that shoe will work for you (sadly). The safest bet is to buy them a new pair of shoes they already wear and love.
These are our current faves:
We highly recommend you try them all on to see which ones are a great match for your feet. Don't forget to include a gift receipt so they can exchange them if they don't fit. I know I've had an incredibly hard time finding shoes that fit my foot shape.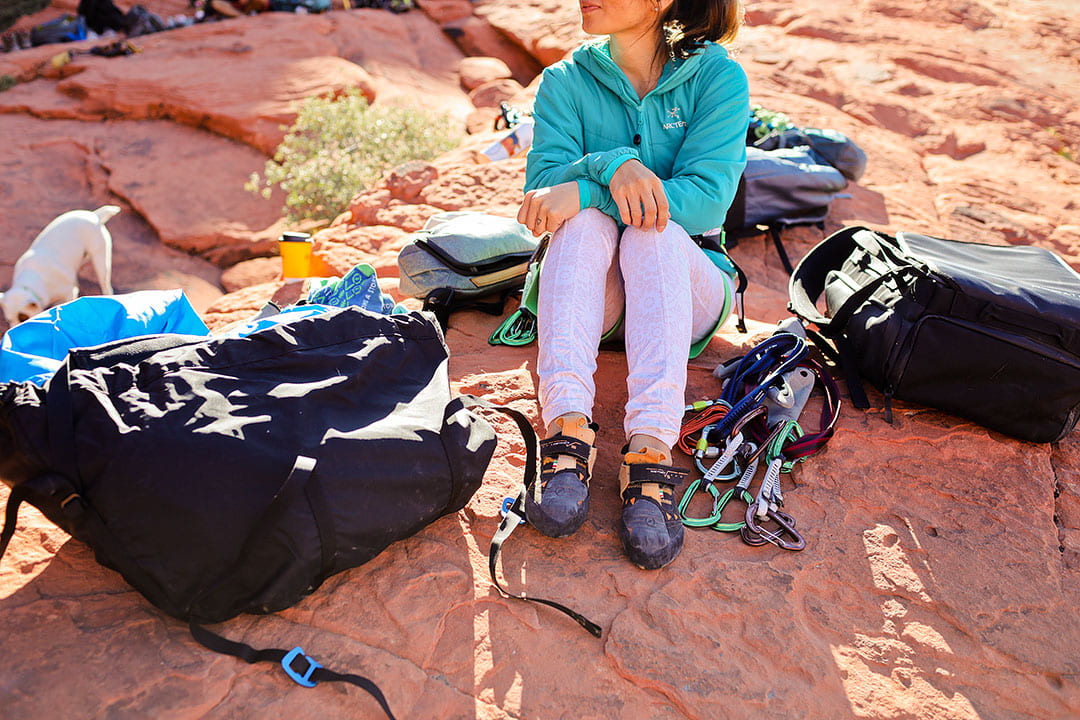 If the climber in your life is into Sport or Trad climbing, they will appreciate new rope. There are multiple types of rope used for different situations, but you can definitely find one that is a bit more all-purpose like the one that we just got.
We're still new to sport climbing, so we tried to get something that we can use for a long time. So far, we've loved this 9.9 70m Climbing Rope from Black Diamond with the Black Diamond Super Chute Rope Bag to keep it packed and clean at the crag.
This is a general term for the additional gear you need to Sport or Trad climb. For trad climbers, it's all about the rack.
They all can only be used for a certain number of climbs, so it's nice to have backups.
Pro Tip: If you're not a climber and want to find out what they need, just show some interest in climbing and talk about wanting to build your own kit.
Chalk bags are a fun way to accessorize and personalize your look. Some are more practical while others are more fun and decorative. We've even seen companies that make custom ones out of your own stuffed animals.
Chalk Bags (for rope climbing and bouldering):
8BPlus Chalk Bags – These are super cute. We have the Kelly.
Arc'teryx Aperture Chalk Bag – We love the design, and it's great for travel because it's so compact. Since it doesn't have a rigid structure throughout, however, the downside is that it can be blown around when it's windy and dump out chalk.
Topo Design Chalk Bag – Simple and colorful.
Chalk Buckets (for bouldering):
8BPlus Chalk Buckets – Like their smaller counterparts, they are really unique as well. We have the Louie pictured below.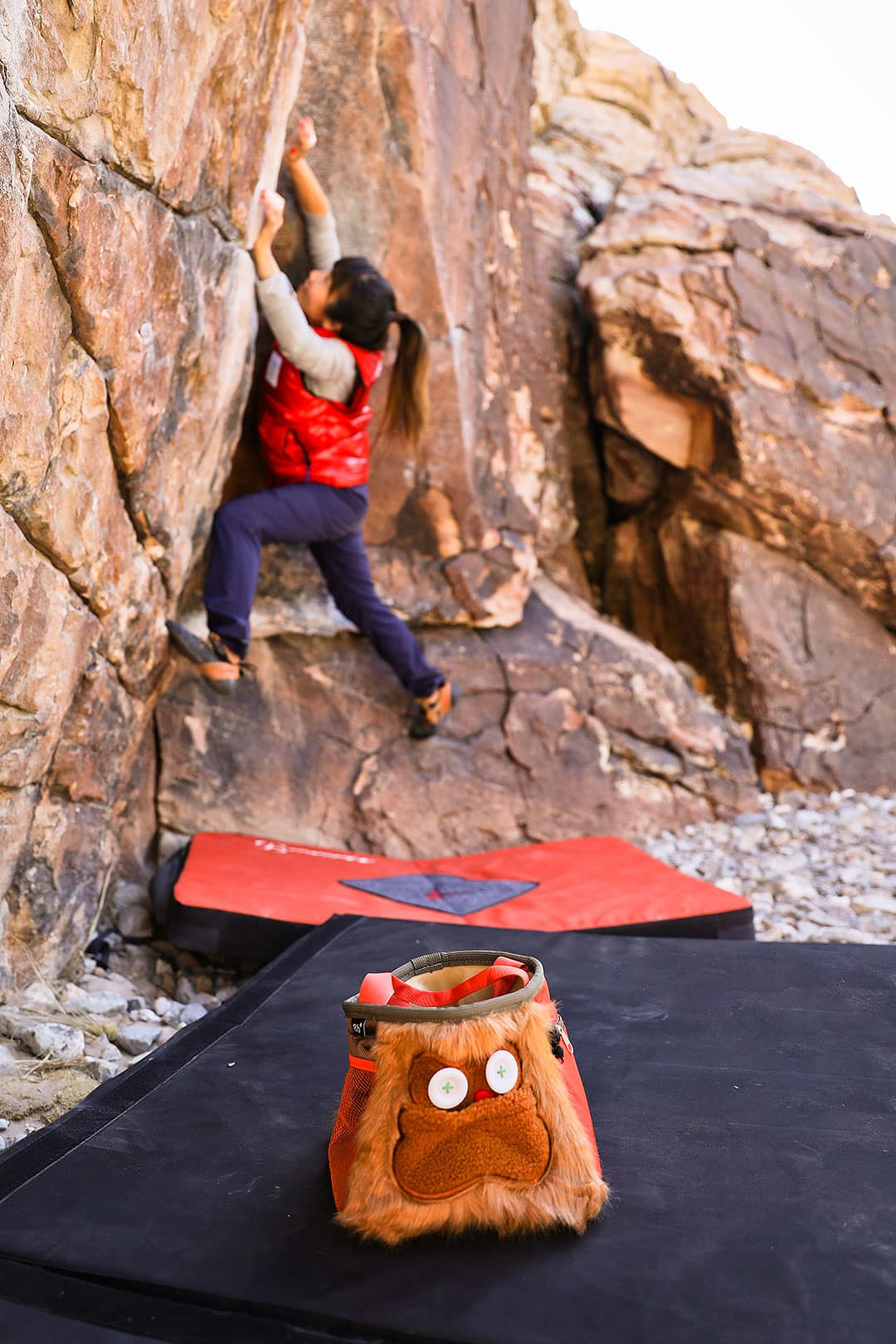 Climbers love hanging off things and a hangboard helps train your fingers to get stronger. We have this Metolius Wood Grips one and did a home DIY project to mount it onto a pull up bar. It creaks every time we use it on the pull up bar, which can be a little freaky, but so far it hasn't broken off.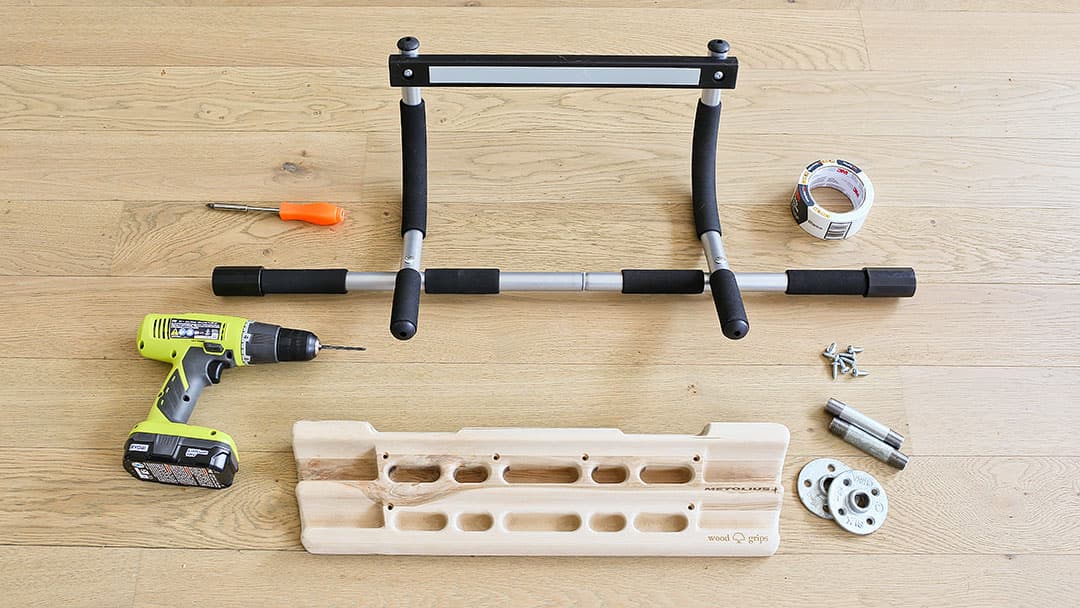 Needless to say, if you're pushing yourself, you get sore when you're climbing. This year, we've seen so many climbers bring in a Theragun or one of the knockoff versions into the gym.
We talked to a few friends who own a whole range of percussive massage tools, and we found that some of them were die hard Theragun fans. It's worth the investment if it's something that can help your health. Some of our friends even use it as a substitute for going to a physical therapist.
Having a Theragun G3PRO has been game changer in helping us recover after a long day of climbing. Just 30 seconds on each muscle group helps us improve strength, flexibility, and performance.
We love the G3PRO because of its adjustable arm, but if it's a bit too pricey, the G3 and liv are great options too.
There are different types of climbing bags out there. Some are good for bringing your gear to the gym. Others are specifically made to bring outdoors.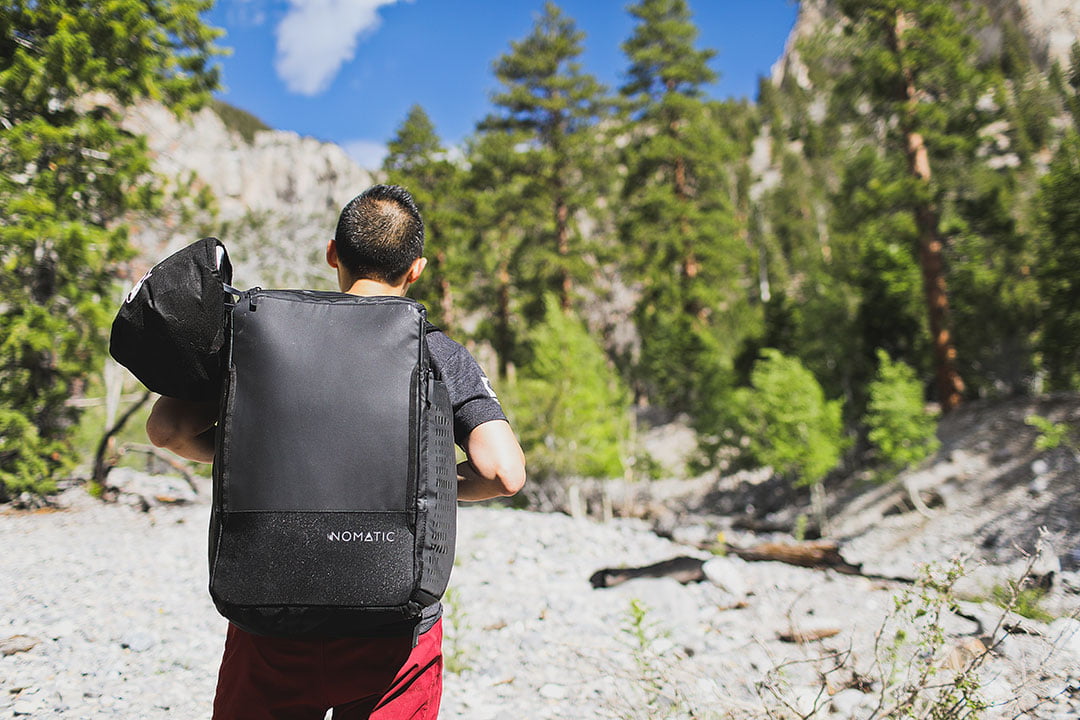 We've collected quite a few climbing pants over the last couple of years. Some we use strictly for the gym and others are great because they are durable and can be worn anywhere.
Boulder Denim – Our favorite jeans for traveling, climbing, and everyday life. Their version 2 is so comfortable that I could sleep in them and so far very durable. Use code: LOCALADVENTURER for 15% off your order.
Topo Designs Boulder Pants (His + Hers) – Our newest pair pictured below in Clay. I have other pants with better stretch, but I have to admit that these are on here because they look the best. The mens version is way softer and stretchier for some reason. 
Kailas 9A Onsight (His + Hers) – We love how many colors they come in. I wear the Goldfish Yellow and Jacob wears the Date Red. Pictured below is when Sherilyn and I were twinning. Short girl setters ftw.
Pro Tip: If you plan on taking photos in them, bright colors always look better against the rock.
Our friends just launched an apparel brand called monopkt, and they have the cutest shirts. We're so excited to see more of their well-designed climbing apparel. You'll find us wearing these a lot! 
Mountain Project is a great start for first time visitors who want to check out all the classics, but guidebooks are so helpful especially if you're planning on delving deeper in an area.
You can buy one for the local climbing spot or one for a future climbing trip they've been talking about. Check out all the ones REI has.
Pro Tip: Some climbing spots only have one guidebook printed by a small publisher. They usually have limited runs so books can be scarce!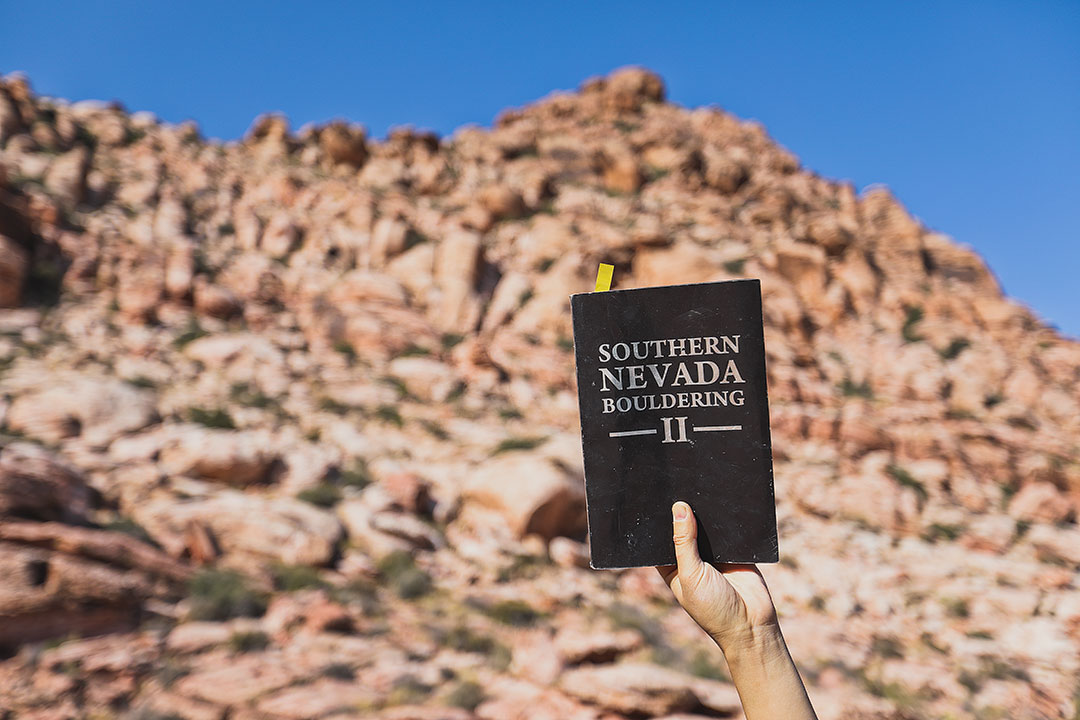 Pro Tip: Since these fit more like regular shoes, they are much easier to shop for as a gift over climbing shoes.
These gifts are specific to climbers who love photography. It's something we've been trying to get more into, and these are the first two pieces of gear we've purchased specifically for this. 
When we attended the Arc'teryx Climbing Academy in Squamish, we jumped at the opportunity to take a climbing photography workshop.
The first thing we learned is that it's a lot to juggle compared to other types of photography. The second thing we learned is that there is some helpful gear to get you to a good position. A Petzl Ascender helps you move around much easier and the Lowepro Toploader was a good solution to keeping your camera safe and accessible while on the wall.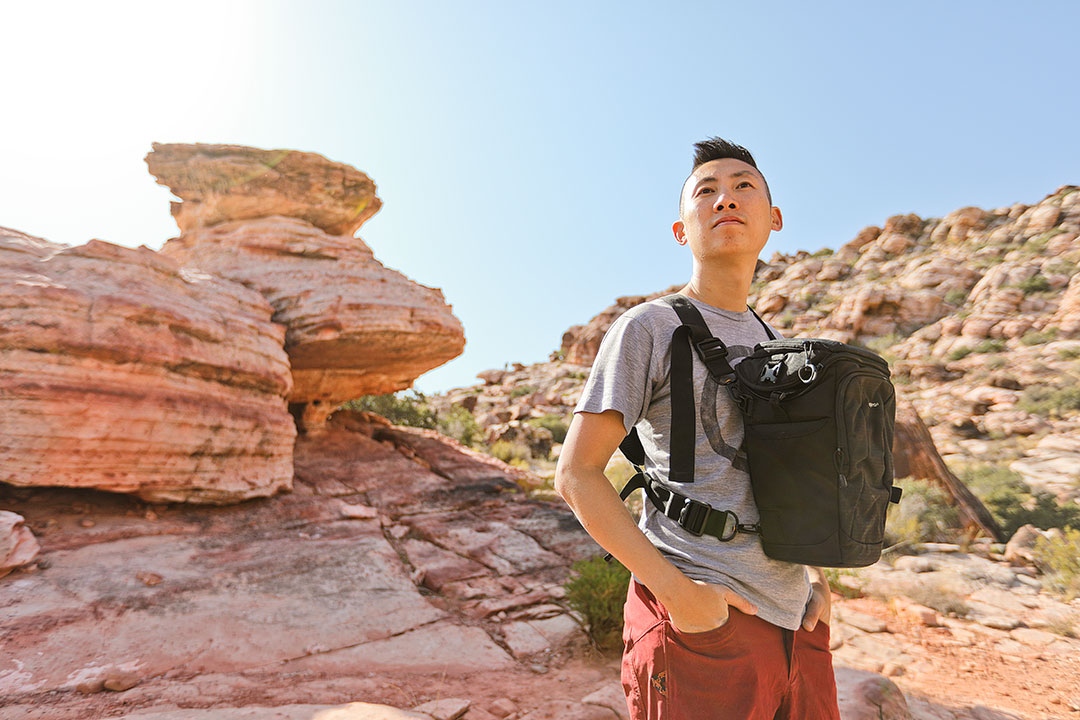 Okay, this last one is more for fun. I found this handmade rock climbing mug on instagram and Etsy. Instead of a regular handle, there are different climbing holds to pick from, so you can have your morning coffee and work on your grip strength. ;)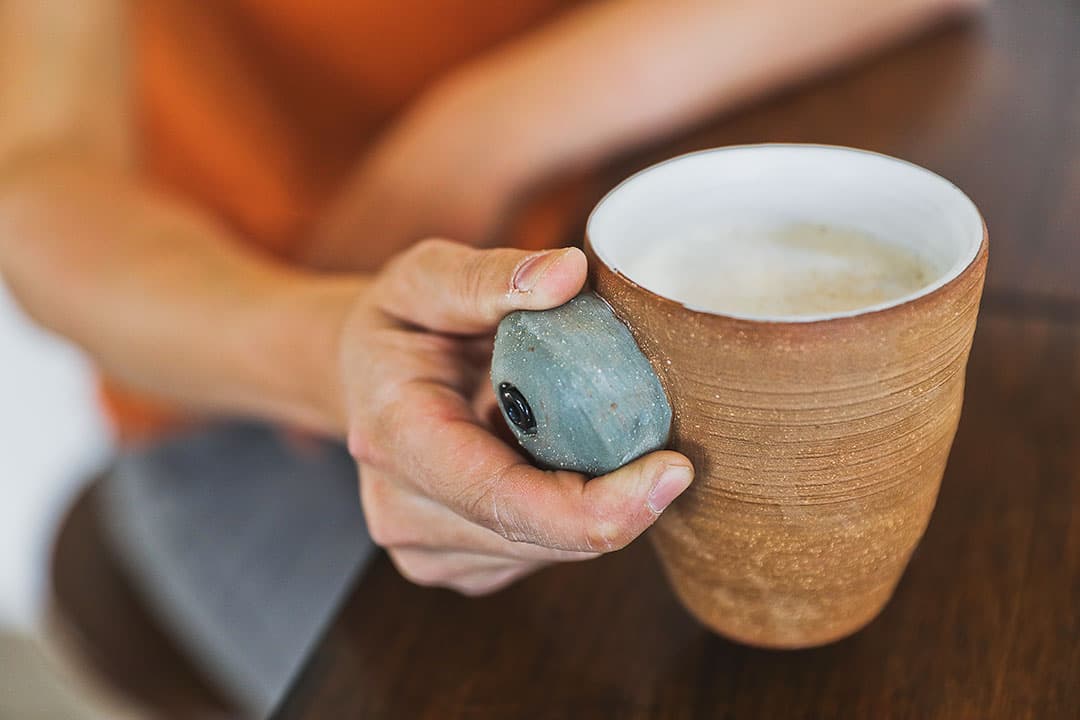 Whether your friend is thinking about getting into climbing or has been climbing for years, a gym membership is a great gift. You can buy a punch pass, month's membership, or an annual depending on how much you want to spend.
We're all about gifting experiences over things. If your friend has been climbing for a while, chances are they have a lot of the above.
Pro Tip: If they are members at one gym already, a punch pass to another local gym will be appreciated especially if they climb regularly. That way they can try fresh, new routes.
Great Stocking Stuffer Gifts for Climbers
Are there any other great gifts for rock climbers that we missed? Which of these are on your wish list?
Did you enjoy this post? Pin it for later
"Discovery consists not of seeking new lands but in seeing with new eyes" – M. Proust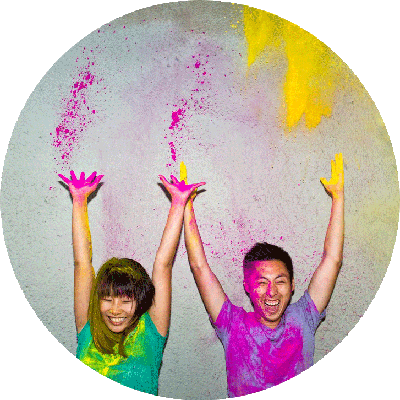 Esther and Jacob are the founders of Local Adventurer, which is one of the top 5 travel blogs in the US. They believe that adventure can be found both near and far and hope to inspire others to explore locally. They explore a new city in depth every year and currently base themselves in Las Vegas.
All articles loaded
No more articles to load