We went from indoorsy to outdoorsy a few years ago training for the
4 Day Inca Trail hike to Machu Picchu
, and since then, we've been collecting our camping gear over time. At the beginning, we had a hard time figuring out what we needed for both car camping and backpacking needs. Car camping is where you can bring whatever you want as long as it fits in your car, because you can pull your car right up to your camping spot (we'll be going into further detail in next week's post). Then there's backpacking. For backpacking, because you have to carry all the gear you need on your back, weight and size become a huge factor. We've been obsessed with finding the lightest, most compact gear to make our experience as pleasant as possible. I'm already a slow hiker, and I just can't be slowed down even more by bulky and heavy gear. What works for us may not be work best for you, but here's our guide to 15 Camping Essentials for Backpacking to get you started looking in the right direction.
15 BACKPACKING ESSENTIALS FOR THE PRACTICAL TRAVELER
This is important since it will determine how warm you'll be and how well you sleep. There are quite a few different brands out there, but we decided to go with the REI sleeping bags, which gave us the most bang for buck. Both of us tend to be cold sleepers, so we wanted something warm, light, and packs down small. 
Pro Tip: For you couples out there, if you buy the same brand sleeping bags. Get one left-opening one, and one right-opening one, and you can zip them together for a romantic double sleeper.
Regardless of how comfortable your sleeping bag is, if you're sleeping on the ground, it will still be cold! A sleeping pad will insulate you from the cold ground and also make it softer. There are full-sized more "cushy" sleeping pads, but we went with a shorter sleeping pad so we could save on the weight.
Pro Tip: Look for self inflating ones to save yourself energy and breath.
All backpacks fit differently and require trying them on to find the right fit for your build. We found that Osprey fits both of us best. Every year they come up with new technology that takes the load off your back. Check out the Men's, Women's, and Kids' one. The women's was too big so I went with the kid's one.
Pro Tip: Be sure to try the backpack on with weight inside it. It will sit differently when it's filled and you want to make sure that it's still comfortable. REI offers sandbags to use to test backpacks and they can help instruct you on how to optimally pack it.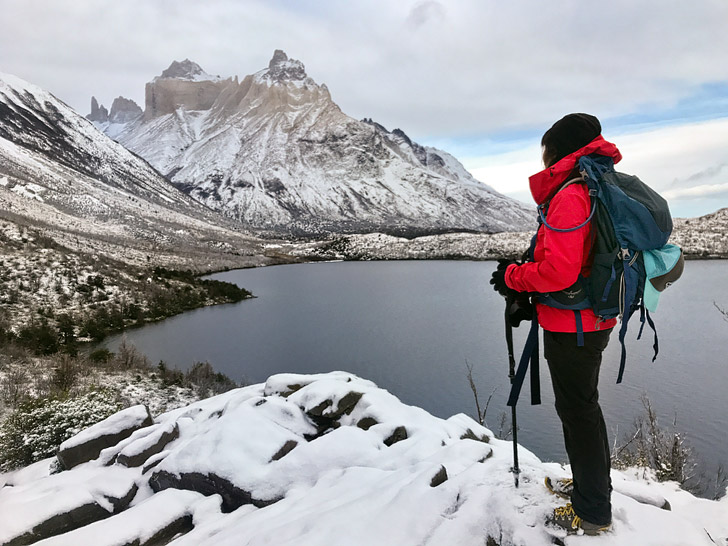 Pro Tip: Be sure you pick up a footprint for your tent to extend the life of it. It's basically a tarp that sits under the tent to protect it from the rocks and anything else on the ground.
We've been camping and hiking with all kinds of people. Some enjoy putting together full meals and others can live off bars for days. We land somewhere in between. On a long day hikes or for lunch on multi-day hikes, we prefer to keep moving rather than stopping to make a hot meal. Jacob usually snacks on Cliff Bars since they're effective at giving you what you need. I personally don't like the taste of them and prefer to eat a mix of Kind Bars and Honey Stingers.
We reserve hot meals for the evening after setting up our campsite and like to keep it simple. If we wanted a gourmet meal, we wouldn't be camping! After trying a few different dehydrated meals, we've found that Mountain House is by far the best. Our favorite is the Lasagna with Meat Sauce. We usually reward ourselves after a camping trip with a nice sit down meal at a restaurant on the way home.
Pro Tip: Bring an extra plastic bag or trash bag for trash. Be sure to bring out what you take in to help preserve all the beauty!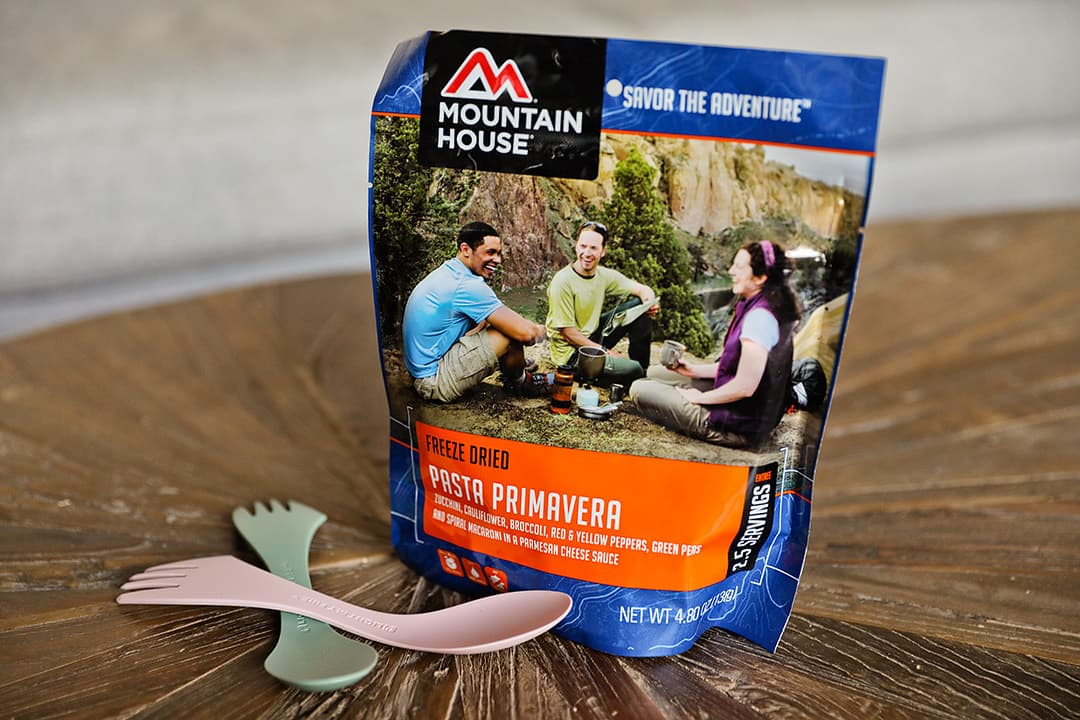 What you will need for cooking will depend on what you're trying to cook. Since we like to keep things simple, we've found that the Jetboil is perfect for our needs. It boils water quickly and is just enough for our Mountain House meals. We typically eat right out of the Mountain House bags, so all we need are a few extra plastic forks, and we're good to go!
Pro Tip: We bought both sizes of gas for our Jetboil. We use the larger ones when we car camp since it's better bang for buck, but use the smaller one when we backpack to save space.
It's funny how dramatically your day changes when you don't have electricity. When it gets dark (or when the campfire goes out), the day comes to an end. But regardless of the day ending, you still have to get around your tent or you may even still be hiking on a long day hike. We've found that headlamps are the most convenient light source that allows you to be hands free.
Pro Tip: I also carry around an extra mini LED Flashlight. It's sometimes nice to have something you can point in different directions than where your head is looking.
When you're carrying that much weight, it can get hard on your knees and joints. Hiking sticks help even out the load and also can be useful to keep you balanced in difficult terrain. We use these trekking poles.
Pro Tip: Find hiking poles with quick release so that you can adjust the height on the go.
We finally added this to our arsenal. After doingn some research, we decided to go with this minimalist multi-tool that includes all the basic things we need. Since we have plenty of space in the car, we also have this machete with a sawtooth edge we can use to cut stuff.
You never know what's going to happen while you're camping and hiking, so be sure to bring along a first-aid kit. We like lightweight kits that are good for 2 people up to 4 days.
Pro Tip: After buying a kit, just refill what you use rather than buying a new kit again.
We usually throw together our must have toiletries in a ziploc bag. That includes our toothbrush, a mini tube of toothpaste, some toilet paper, and if there are showers available, soap and shampoo in our GoToobs. Also, don't forget your sun block and bug repellent (it's convenient to have some bug wipes handy too)!
Pro Tip: To save space, take out the cardboard portion of the toilet paper and flatten it. You can even just roll up a portion of the toilet paper if you don't need the whole roll.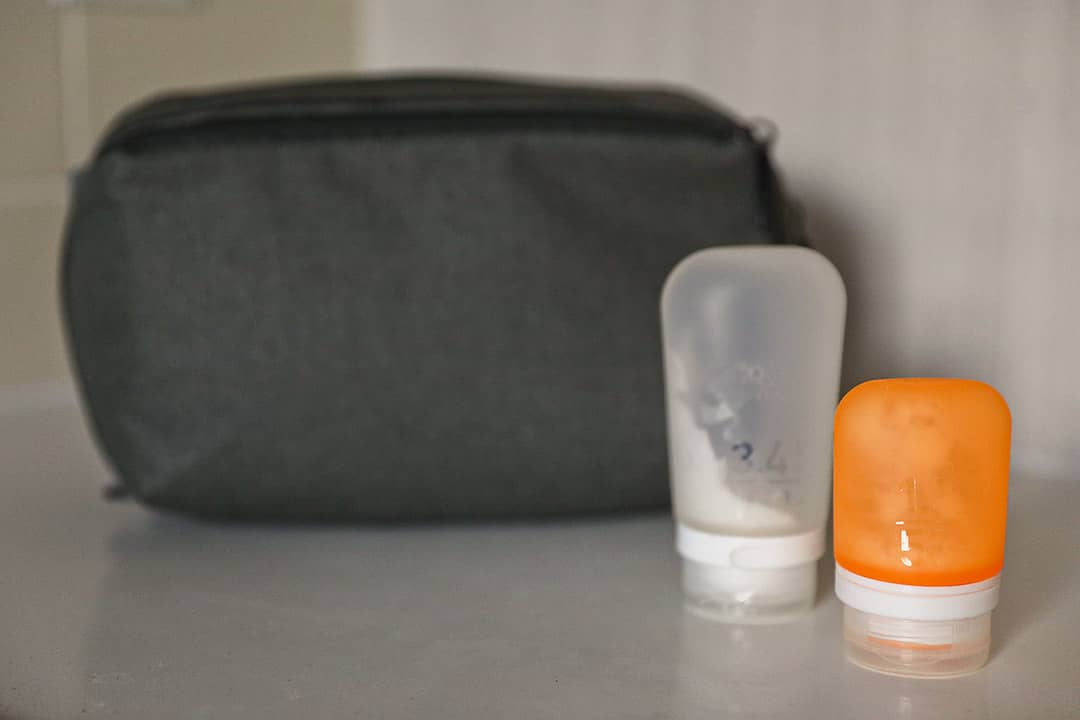 Even if you enjoy the sun, you want to protect yourself from skin cancer. Hats are a great way to keep cool and protected while hiking especially when there is no shade. I use this lightweight Columbia hat, and Jacob usually wears a baseball cap.
Even though the weather may say it will be clear and sunny, it never hurts to be prepared. We really like these jackets, since they are light and pack away easily. We use them when we travel as well since they don't take up much space.
Pro Tip: It's not built to pack this way, but you can stuff the entire jacket into one of its pockets for easy storage.
Mother nature can surprise you. To be sure you're well prepared for emergencies, you should put together a small survival kit or pick up a premade one.
Pro Tip: If you haven't ever started a fire with a flint, practice a few times so it's not your first time when you have to actually do it. It takes some getting used to!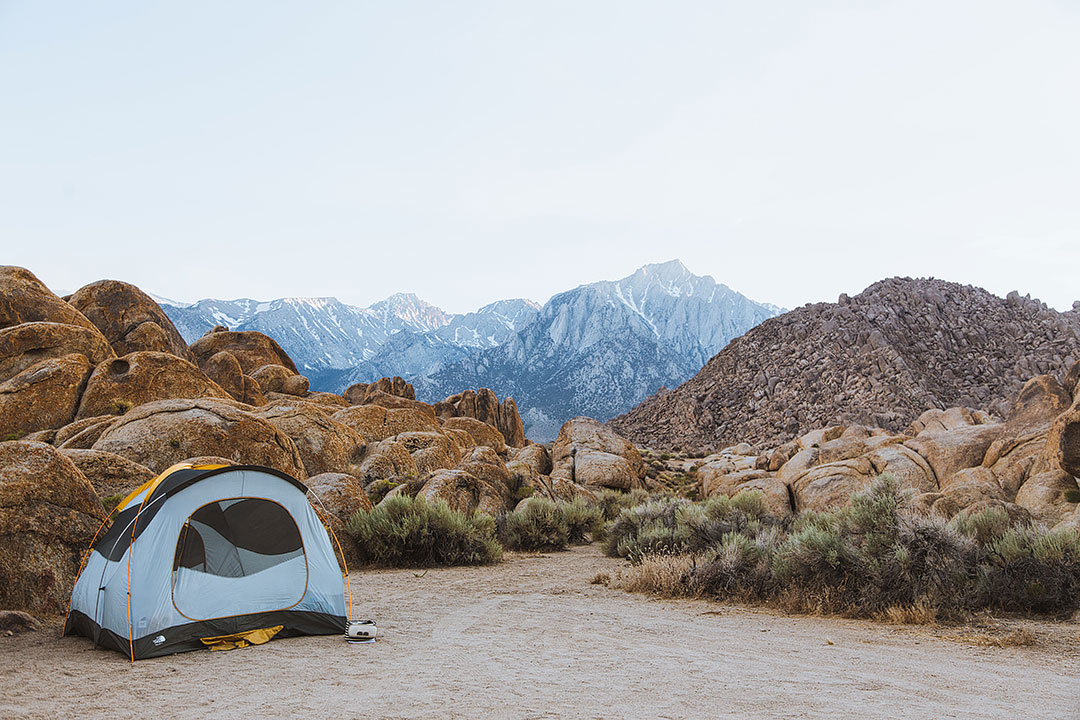 June is Camping Month! Next week we're writing about our essentials for car camping, and then some bonus camping gear that will step up your camping game.
When it comes to any camping gear, we love shopping at REI. They can walk you through anything you're unsure about, have a solid in-store brand, and they have an amazing return policy! We tested out almost everything they had in store and eventually found what worked best for us. Now, we've found our go-to brands and know what to look for when new and updated gear comes out.
Camping gear is just like anything else you buy. It has to fit your own style, body, and budget. Let us know in the comments below what camping gear you currently use and love.
P.S. This isn't a sponsored post for REI. We just spend way too much of our money there and hope one day we can have a working relationship with them!
Anything we're missing? What's next on your list to add to your backpacking essentials?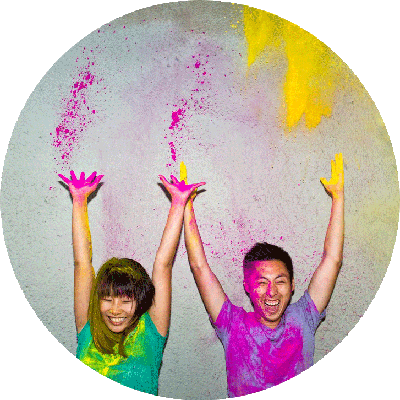 Esther and Jacob are the founders of Local Adventurer, which is one of the top 5 travel blogs in the US. They believe that adventure can be found both near and far and hope to inspire others to explore locally. They explore a new city in depth every year and currently base themselves in Las Vegas.