The paper crinkled beneath my fingers as I ripped it off the box. No matter how old I am, I still feel like a kid when I get a present. The unlabeled cardboard box was no match for my excitement. I dug through the tissue paper and finally felt something. Socks!
I know, I know. Getting excited about socks sounds ridiculous. Since we move from city to city every year, we've paired down our stuff to the essentials. We want everything we own to serve some purpose so we get excited about useful and practical gifts. Since the holidays are coming up, we've come up with a list of practical gifts for the traveler in your life. We use all of these (except one that's still on our wish list), and they have made our travels and lives better.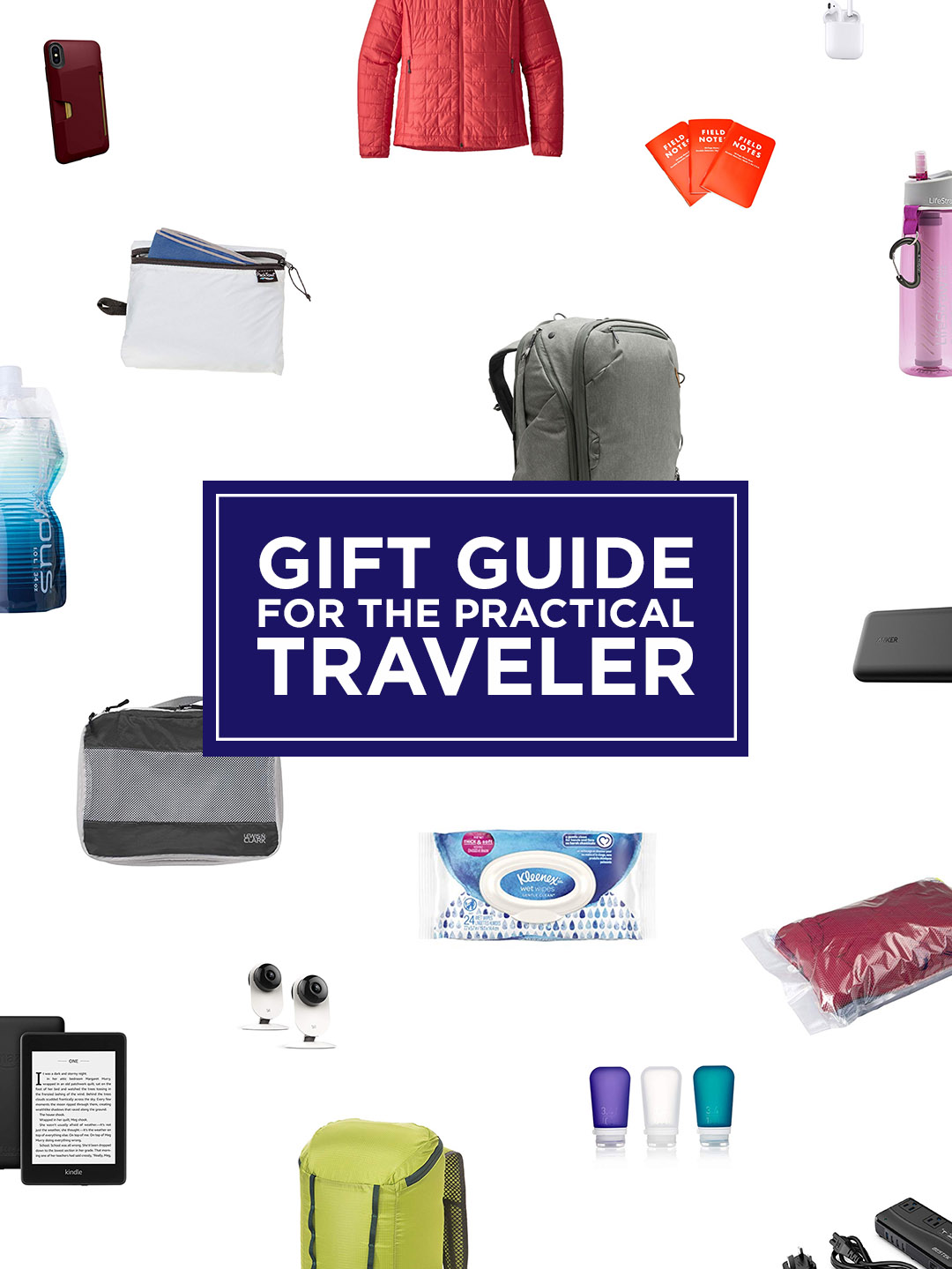 A big thank you to Kleenex for sponsoring this post. All opinions are always our own. This post may contain affiliate links, where we receive a small commission on sales of the products that are linked at no additional cost to you. Read our full disclosure for more info. Thank you for supporting the brands that make Local Adventurer possible.
25 BEST GIFTS FOR TRAVELERS: A PRACTICAL GIFT GUIDE
The $100 application fee is worth it once you get approved! For 5 years, you'll be able to speed through security lines, passport control, and customs lines. We have gotten this as a gift for all our family members who travel.
Pro Tip: There are also credit cards that give you free Global Entry. That's what we do!
This lightweight and versatile daypack is perfect to bring onto the plane or to use during the day. It doesn't take up much space but is still well built and comfortable to wear. Plus, it packs into itself.
This has been our favorite phone case to use day-to-day and for traveling. It holds your cards in it so you can carry what you need and not worry about a wallet.
These are amazingly comfortable and they are dry wicking, so it's great for travel and anything active. Their motto is "17 countries. 6 weeks. one pair of underwear. okay, maybe two." You can definitely bring as many as you want, but technically you only need 2 pairs for an entire trip. They are high performance, easy to wash, and dry in 2-4 hours. We love them and hope to eventually switch out all our underwear to these!
If you're looking to give a quality, lightweight jacket that packs small but still keeps you warm, then look no further. When it's packed up into its pocket, I like to use it as a travel pillow too!
I can't travel without these. I use them daily here in NYC since there are germs everywhere and I have to touch a lot of things in the subway. Plus, they are great for travel. I use them to freshen up then wipe down surfaces, especially on the plane. I usually carry one of the larger packs around in my backpack.
Pro Tip: I also stow some of the individually wrapped ones in my jackets in case I don't have my backpack.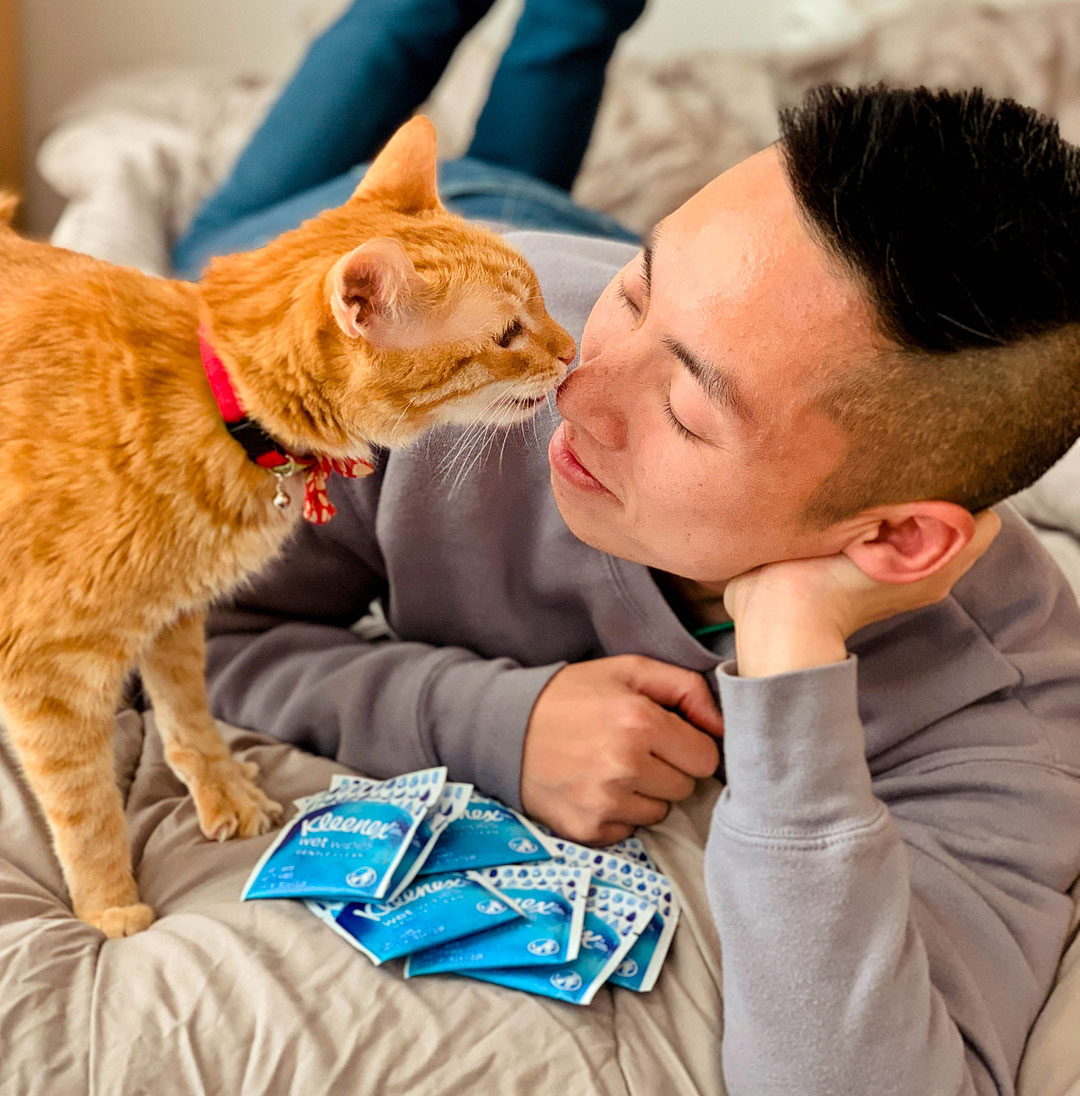 The best and smartest way to travel is learning the local language, even if it's a bit. Rosetta Stone is one of the best ways to learn.
Most people have multiple electronics now and sometimes there just aren't enough outlets when you travel. This gives you the flexibility of a converter and adapter for international travel and has 4 USB charging ports and 3 outlets.
We all have our favorite toiletry products but they don't always come in travel friendly sizes. GoToobs are easy to load and never leak.
This is my favorite versatile travel piece. I usually get cold on the plane and this can be worn four different ways, including a scarf. Plus I sometimes just throw it over myself as a blanket.
Whether your on a plane or just on the go all day long, this charger is the perfect companion to give you the juice you need for your phone. You can plug two devices in at once and it can even charge the newer MacBooks.
This collapsible water bottle is ready for you whenever you need it and packs away small when you're done. We use it to load up on water in the airport after passing through security and also to have water handy when we're out all day.
It's always nice to take along a few books on a trip but they always take up space and can get heavy. A Kindle can carry an entire library with you so that you can read whatever you're in the mood for.
If they aren't much of a reader (like us), we started doing Audiobooks which is awesome for road trips.
This is one we don't have yet, but we really want. We love Peak Design bags and their travel bag looks amazing. I've gotten my hands on it at a conference, but hope to add it to our arsenal soon.
Waterproof and tear proof makes this a great companion for any adventurer or traveler. You'll never have to worry about how rough the adventure may get.
You never know when you'll need a towel. You might want to go on an impromptu swim, find yourself drenched in rain, or just want your own towel for working out. This pack towel is easy to have on hand since it's small and is quick dry.
If you travel overseas a lot, the Lifestraw Water Bottle is great because it filters water as you drink it. That way, you can worry less about getting sick and focus more on adventuring.
Frequent oversea travelers are probably always searching for wifi. We love using our Skyroam Solis to keep our devices connected.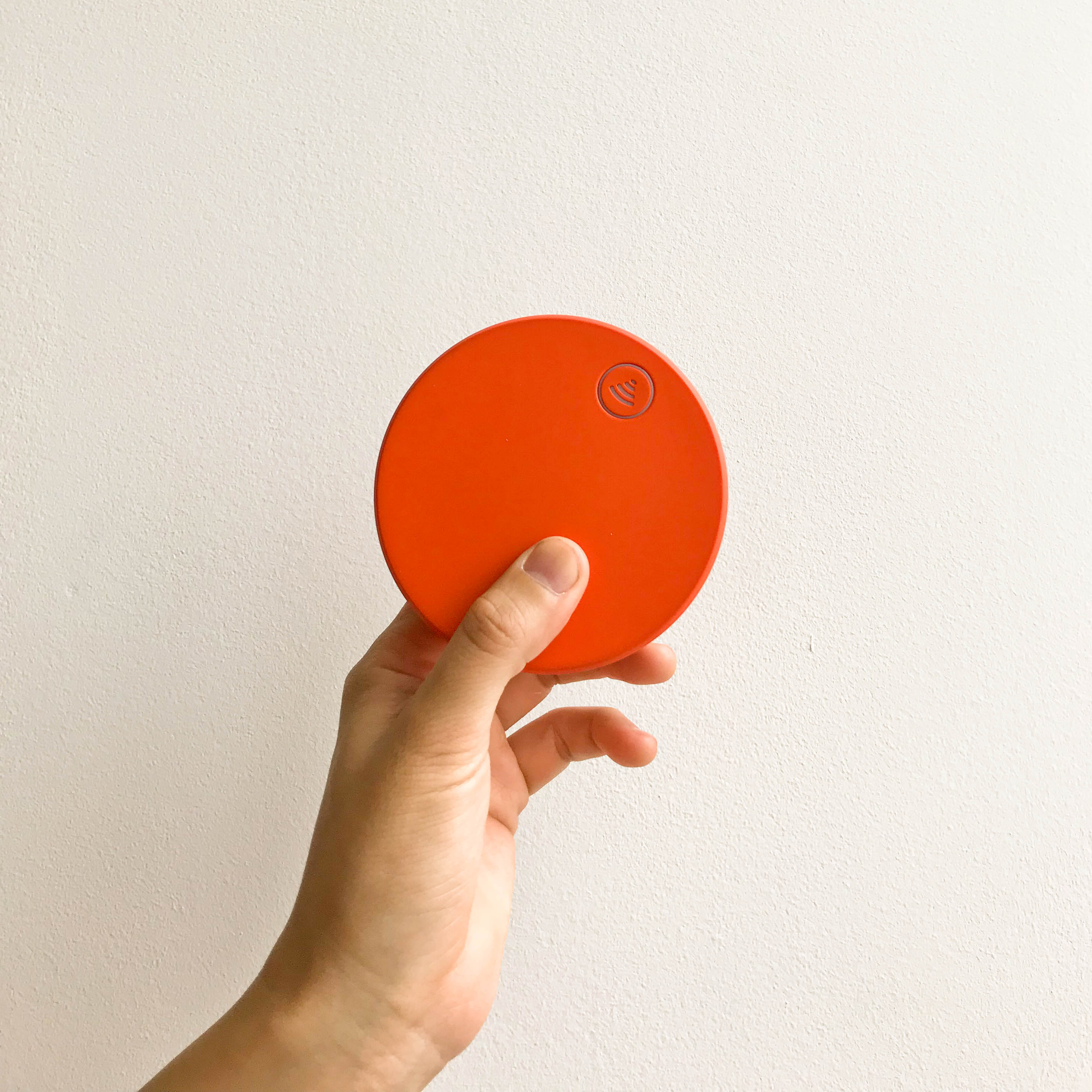 People are always asking me how I manage to pack for multiple weeks in one carry on. My answer is using Space Savers and Packing Cubes (below).
Any practical traveler is going to try and pack efficiently too. These two options are invaluable to packing everything tightly.
This should have been one of the first things we got as a frequent flier. I don't know how many times I would get annoyed trying to fit all my toiletries in a ziploc bags and breaking them. It's also better for the environment. ;)
Shoes can take up a lot of space in a suitcase, so to help pack light, get shoes that are good for traveling. One of our favorites are Danner Boots because they look good for the city (especially some of their other colors) and can handle rugged conditions, but you can also check out our post on the best travel shoes.
More: The Best Travel Shoes
If your friends like to keep an eye on their things, or have pets at home, these webcams are a great way to check in. We use them to see the cats when we miss them. Plus we can talk to them through the camera!
Socks may seem like a terrible gift, but these socks soothe and minimize ankle, leg, and foot swelling and reduce fatigue.
[show_shopthepost_widget id="3303286″]
What's on your wish list this holiday season?
Did you enjoy this post? Pin it for later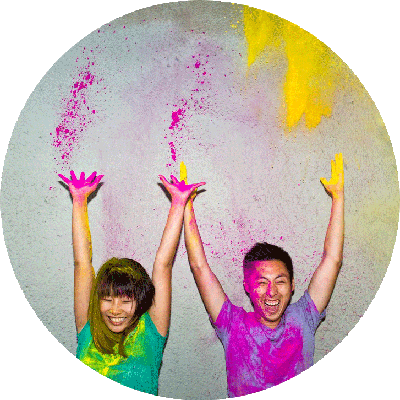 Esther and Jacob are the founders of Local Adventurer, which is one of the top 5 travel blogs in the US. They believe that adventure can be found both near and far and hope to inspire others to explore locally. They explore a new city in depth every year and currently base themselves in NYC.
All articles loaded
No more articles to load