Whenever we travel, we have two main priorities: take epic photos and eat good food! Since the holidays are coming up, we put together a list of all our favorite photography accessories. We own most of these with the exception of a few items that are still on our wish list (*wink wink*). Hopefully, this helps you with shopping for your photographer, videographer, or Instagrammer friend!
This is also assuming that the photographer in your life already has a camera and lenses he/she wants. A good lens will be THE BEST INVESTMENT, and if you have the money to splurge, go for it. The rest of these are a little more affordable, and I've labeled them with their price ranges.
$ < 20 $$ 20+ $$$ 50+ $$$$ 100+ $$$$$ 250+
25 BEST GIFTS FOR PHOTOGRAPHERS & ENTHUSIASTS
We just got one and love having it with us when we travel. Although you can't get the height of a regular tripod, the flexibility and ease of use really make up for it.
We like to carry a LenPen with us to clean our gear since it's convenient and compact.
Even when we ran our photography business, we rarely printed photos that weren't client's photos. Now, that I have time to edit my own personal photos, we love being able to print out our own coffee table books as keepsakes from our trips. Give a gift card to Blurb so they can order one for themselves. Right now, Blurb is offering our $15 off a purchase of $40 or more to our readers with code LOCALADVENTURER.
Terms and Conditions: Offer valid for new customers from December 1 to December 18 2015 (11:59 p.m. local time). Valid for printed books only. Get $15 off (USD) your product total with a minimum order of USD $40. This offer is good for one-time use, and cannot be combined with volume discounts, other promotional codes, gift cards, or used for adjustments on previous orders. Offer valid for 30 days after user's FIRST REGISTRATION.

A memory card that syncs your photos to your phone, tablet or desktop, plus an optional backup option gives you a ton of flexibility with your photos. You can even Instagram some of them right away :P.
In case you can't get to an outlet, a power bank is always a great option to give you any extra juice when you're on the go especially for avid instagrammers.
Every time we see amazing aerial photography, we are tempted to get a drone! DJI Phantoms are still the most popular and commonly used. Have you followed dailyoverview on instagram yet?
When it comes to an action camera, nothing compares to GoPro. It's easy to travel with and if your photographer friend is getting into aerial photography, this is the perfect companion for a drone.
I really enjoy capturing time-lapses when we're traveling and hiking. We just recently got this timelapse stabilizer that would make a great gift! It allows you to capture a time-lapse that steadily rotates. Until we post up some of ours, here's an example of one.
This keyboard cover is perfect for helping speed up the editing process by overlaying Photoshop shortcuts onto your keyboard.
You can personalize their gear with a classy custom camera strap. Here is one that we made for our camera!
11. Batteries
One of the worst things that can happen while you're out shooting is a dead battery! We always try to carry one or two additional batteries with us to avoid that situation and more if we're shooting lots of video.
I've read countless photography books and taken a ton of photography workshop and have found Zack Arias to be one of the best photography educators in the industry. I've always appreciated his brutal honesty and critiques. This book compiles answers to over 100 real questions asked by aspiring photographers and ranges from technical advice to photography business advice.
13. iPhone Lenses $$-$$$
Most photographers love using their iPhone to shoot as well! Get them a lens kit so that they can step up their phone photography game too. We have the OlloClip 4-in-1 lens kit, but we've also heard great things about the Techo camera lens clip. Has anyone tried the telephoto lens for the iPhone?
For the photographer who often hits the trails or travels to more remote parts of the world, finding an outlet can be difficult. This is perfect for our camping and backpacking trips. If you need to charge up your DSLR batteries, bet sure to grab this and this too.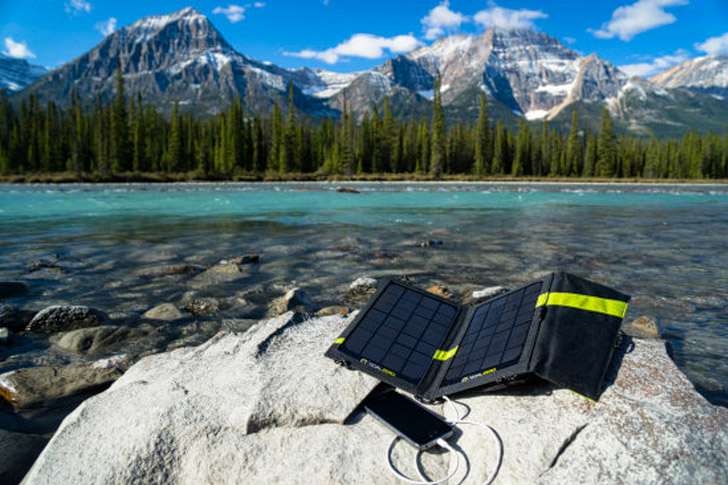 Any good photographer talks about how important light is. Sometimes it's hard to find natural reflectors in the environment you're shooting in. This reflector kit is perfect to have on the go and can fit in any purse or even your pocket.
On those long flights, we're always itching to get online to share photos with others or research our upcoming destinations for the best photo spots. Give the gift of Internet 30,000 feet above the ground.
Ever wanted to dabble in light painting? As we've been getting more into astrophotography, we've also had a lot of fun with light painting. I remember first seeing this on kickstarter and loving the idea but not so much the price tag. However, I wouldn't be opposed to receiving it as a gift. Any other photographers dying to have one of these?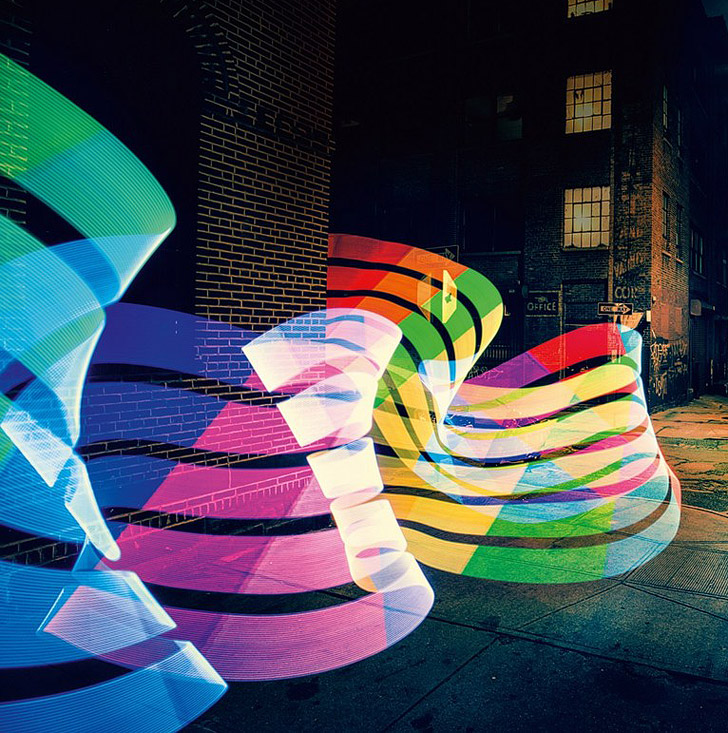 We love our wallet phone cases for everyday use, but when we head to the beach or go kayaking, snorkeling, etc, it's nice to keep them protected and not have to worry about them getting wet. Plus, it's nice to have the option to take photos with your phone too.
great gifts for photographers
19. Waterproof Camera $$$$
We recently tested out this one, and really liked the results compared to others we've tried in the past. You can see more photos we took with this camera here.
Anyone photography who loves to travel is bound to end up at a beach, la. Underwater housing will give them the chance to take great photos without worrying about their camera.
As convenient as digital photos are, there is still something special about a physical print. It's even more magical when it comes out instantly! Here was our wall when we lived in LA.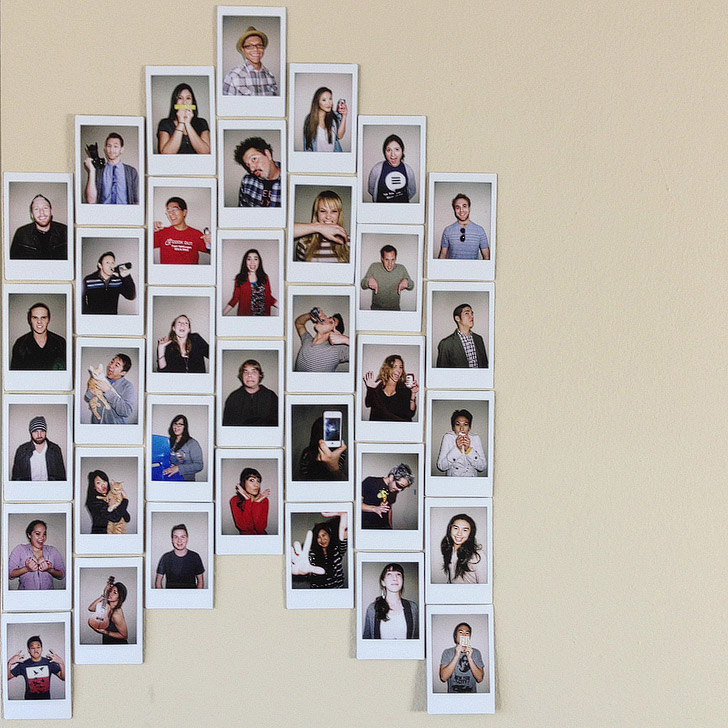 So many of our devices are touchscreen nowadays. Don't let those phalanges get cold by keeping them warm with touch screen gloves.
Get a gift to protect all that camera gear. We've checked out several camera bags, and right now we still stick to the Crumpler Haven insert to put in any bag, because the bags themselves haven't fit all our travel needs. You can check out the photography bags we reviewed here.
We're still looking for a great travel tripod that is light but sturdy. This one is a popular one that a lot of people have picked up!
25. Photography Workshop
I've been shooting for over 12 years, and I love that there is always something new to learn about photography. There are tons of great free online resources out there, but I've found that the best way to learn is through hands-on experience at photography workshops. Find out who their favorite photographers are, and see if they offer workshops. Many do! :)
Any of these next on your wishlist? Do you have any photographer friends you're getting a gift for? Which of these would be the perfect fit?