Here are the best places to eat in Los Angeles. The list is always evolving.
Although we didn't try as many places as I would have liked while living in LA, I felt like one year was enough time to explore our options and gave us the extra urgency to get out there and try different spots.
I remember while we lived in Atlanta, we just got so comfortable eating at the local spots within a 5 mile radius. In LA, we almost always had to brave the traffic. We sometimes even had to wait 3 hours before getting seated, BUT we ultimately ended up with a mix of good food.
We still visit a few times a year, so check back here as we'll be adding more and replacing our favorite places to eat.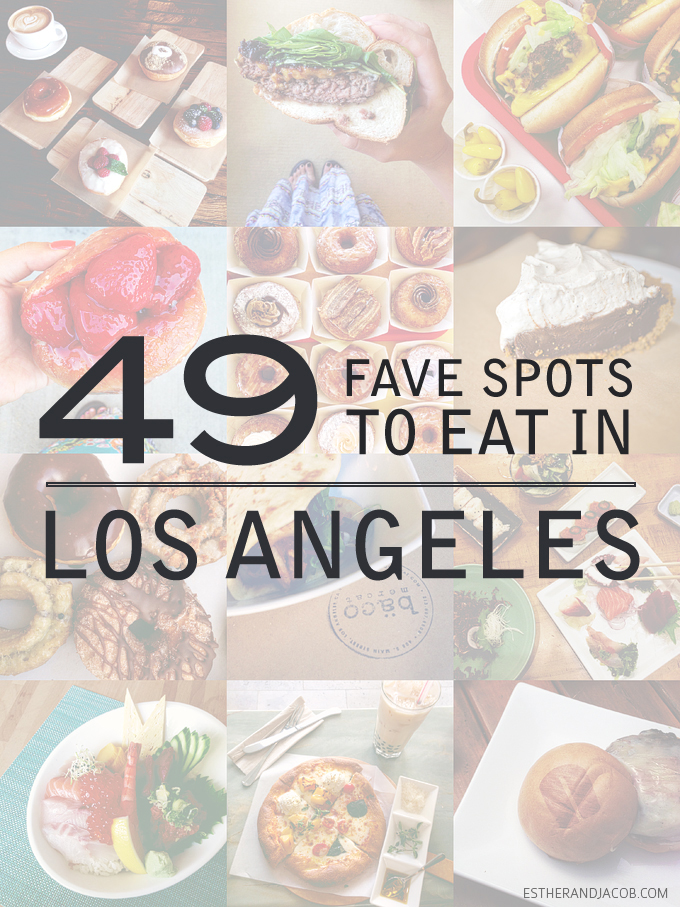 This post may contain affiliate links, where we receive a small commission on sales of the products that are linked at no additional cost to you. All opinions are always our own. Read our full disclosure for more info. Thank you for supporting the brands that make Local Adventurer possible.
Last Updated: Feb 5, 2020
49 BEST PLACES TO EAT IN LOS ANGELES
Downtown Los Angeles + Little Tokyo
 Baco Mercat (DTLA) – Everything we ordered was delicious.
 Bottega Louie (DTLA) – people love their macarons and the atmosphere. The food was just okay.
 Colori Kitchen (DTLA) – they have well cooked pasta.\
 Daikokuya (Little Tokyo) – wait is super long, but the ramen is good and portions are big.
 Hama Sushi (Little Tokyo) 
 The Pie Hole (DTLA) – mac and cheese pie.
 Sushi Enya (DTLA / Little Tokyo) – Good blue fin tuna.
 Twinkle Brown Sugar (Little Tokyo) – used to be called Ozero Tea, but this was our bubble tea spot.
 Wurstküche (DTLA) – Try the rattlesnake sausage. Jacob loves it. I also ordered the mango chicken and jalapeño.
 Mountain Cafe (Koreatown) – they used to have the best abalone porridge. After they moved, the recipe changed and the quality went down, but it's still worth checking out.
 Park's BBQ (Koreatown, BBQ, 3$) – great quality meat
 Seongbukdong (Koreatown) – Galbi jjim prices keep going up astronomically, but it's still the best galbi jjim I've had. Good korean food in general.
 Seoul Garden (Koreatown) – We've tried a little bit of everything here, and my favorite thing on the menu is their bibim naeng myun (korean cold spicy noodles).
 Soowon Galbi (Koreatown) – Waited way too long, but the galbi was good. Worth trying once.
 Yu Chun Chic Naeng Myun (Koreatown) – best mool naeng myun / korean cold noodle soup dish in LA imho.
Animal (Beverly Grove, New American, 3$) – iconic spot in LA.
 Bruxie (Santa Monica) – for waffle sandwiches.
 Diddy Riese Cookies (Westwood) – ice cream cookie sandwiches. Be prepared to wait.
 Father's Office (Santa Monica) – good burger, but not kid friendly or friendly in general. 
 Humble Potato (Culver City) – regular fries, fries with curry, and the little tokyo doggu.
 Malibu Seafood (Malibu) – fresh seafood, nice outdoor area to hang after a long hike in the Malibu area.
 n/naka (Palms, Japanese, 4$) – two michelin stars. reservations are required sometimes months in advance.
 Santouka Ramen (Culver City) – Don't be fooled because it's in a food court. Their ramen is good.
 Tsujita LA Artisan Noodle (West LA) – They only serve ramen during lunch, and the tsukemen is their specialty.
 Umami Burger (Santa Monica) – Truffle burger & truffle fries. It's a popular burger spot in LA. They have locations everywhere now.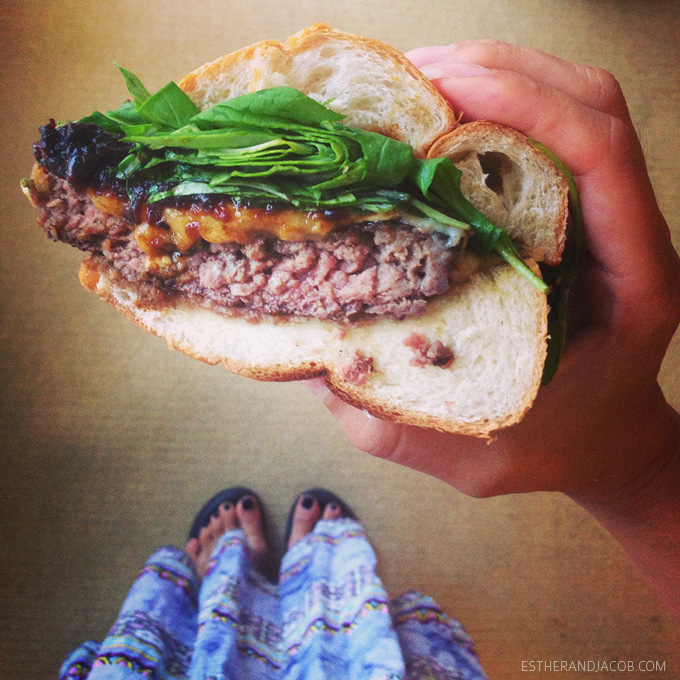 More Places to Eat in Los Angeles
Cafe Verona (Mid-City West) – Their ravioli di yucca was my fave pasta dish in LA.
Chil Bo Myun Ok (Koreatown) – used to eat thekorean cold noodle dish / mool naeng myun.
Ink (West Hollywood) – Food made by celebrity chef Michael Voltaggio. The octopus was our fave dish.
Frances Bakery & Coffee (DTLA / Little Tokyo) – We love the blueberry "cronuts".
Wa Sushi and Bistro (West Hollywood) – good fusion sushi. Didn't like the risotto.
I know when I first moved to LA, I was overwhelmed by the options. There are SO many places to try. I hope this list of 49 places to eat in Los Angeles can serve as an introduction and helpful guideline for any of your future visits to LA.
If you try anything on this list that you didn't like or tried anything not on the list that you did like, please let me know in the comments below! I'm always looking to try something new. 
 Has anyone used the Food Lover's Guide to Los Angeles? Is it worth checking out? According to huffington post, it could convince you to stop yelping.
Are there any other places to eat in Los Angeles we forgot? What is a must eat if you only had a weekend there?
Did you enjoy this post? Pin it for later
SEE MORE CITY BUCKET LISTS
"Discovery consists not of seeking new lands but in seeing with new eyes" – M. Proust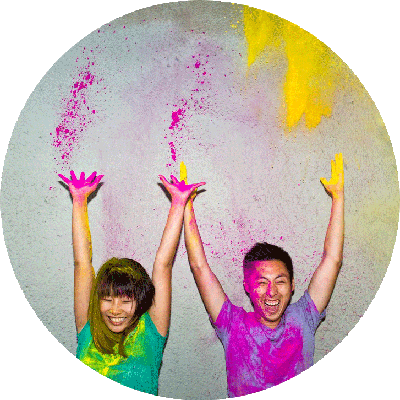 Esther and Jacob are the founders of Local Adventurer, which is one of the top 5 travel blogs in the US. They believe that adventure can be found both near and far and hope to inspire others to explore locally. They explore a new city in depth every year and currently base themselves in NYC.