Our first wine tasting on our Napa Valley visit was in a castle at Castello di Amorosa! You catch your first glimpse of a castle as you drive up the steep driveway. As we walked towards the main entrance, we were greeted by roaming emus, sheep, and chicken. Some of them were eating fallen grapes.
The owner, Dario Sattui, who also owns V. Sattui Winery had studied many castles in Italy, and eventually built this place to resemble several different castles he had seen. If I remember correctly, each stone was imported from all over the world. They first opened in 2007, and it seems to be doing very well. Both wineries actually were very crowded.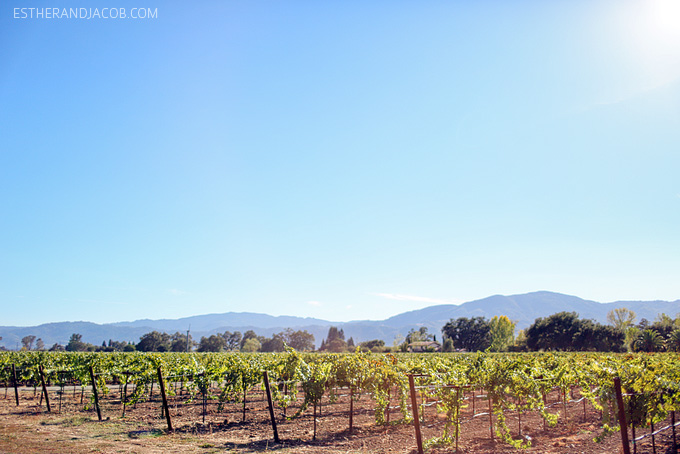 Pin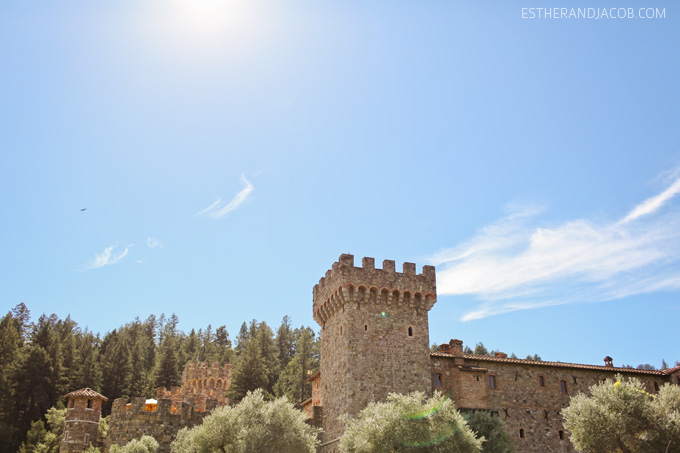 Pin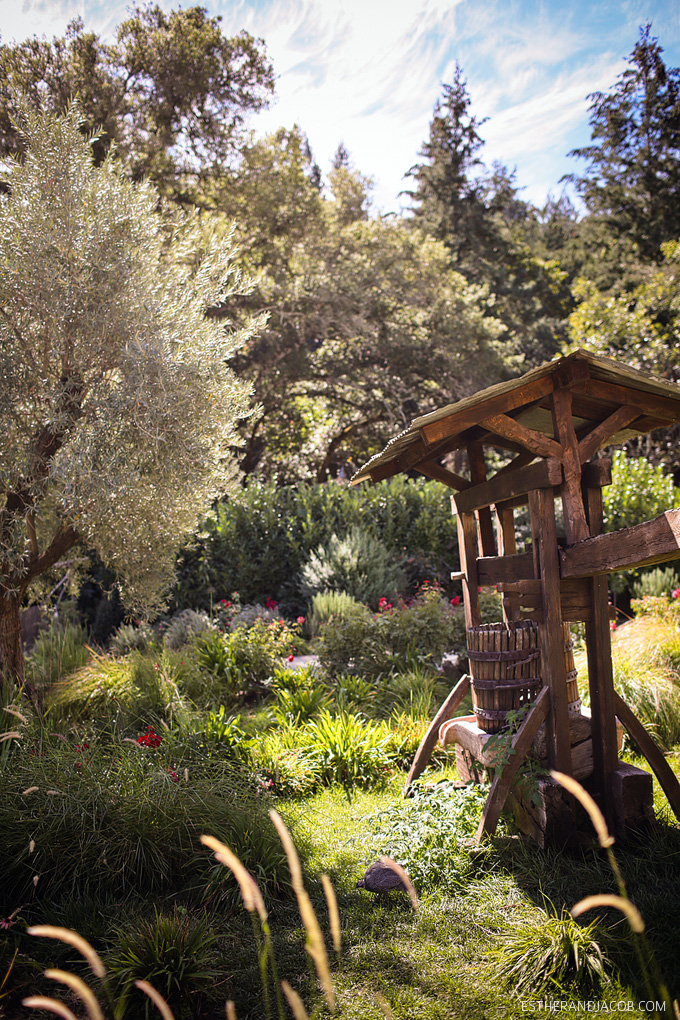 Pin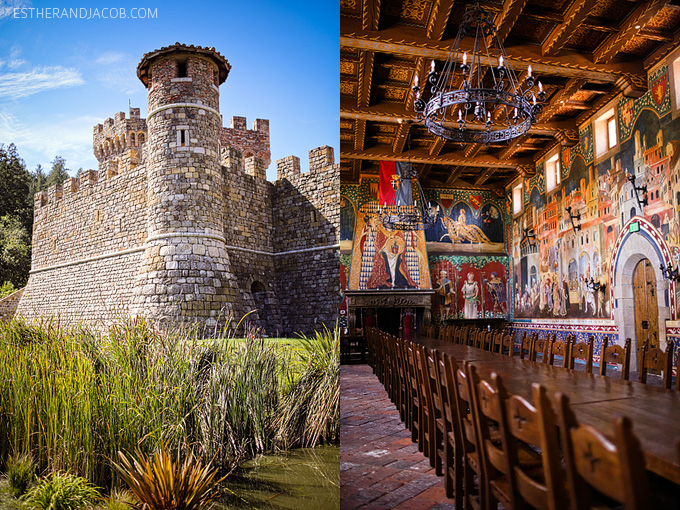 Pin
We thought everyone was required to pay to enter, so Jacob paid for a child ticket since he was the DD. As a tip, though, you don't actually need to purchase a ticket to enter if you don't plan on doing the tour or the tasting. If you do end up doing the tour, you have a private tasting room just for the tour goers.
We skipped the tour, and went straight to the basement where the tasting happens. They had plenty of space and it was easy for us to find a spot for our group of four. We were able to pick 5 wines from an extensive list and were even given a couple bonus tastes!  With his child ticket, Jacob drank almost an entire bottle of sparkling grape juice!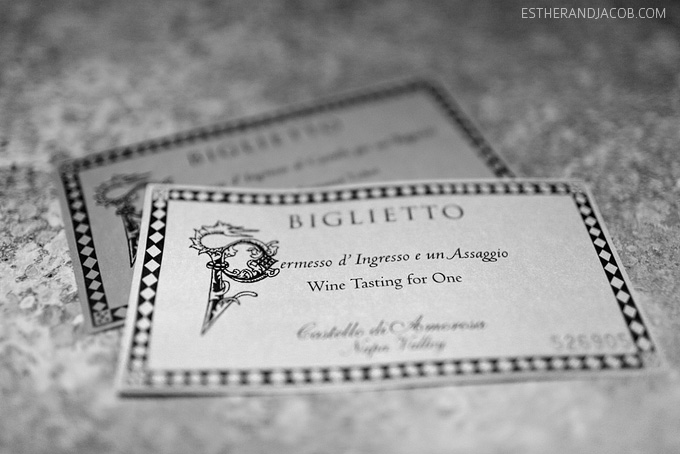 Pin

Pin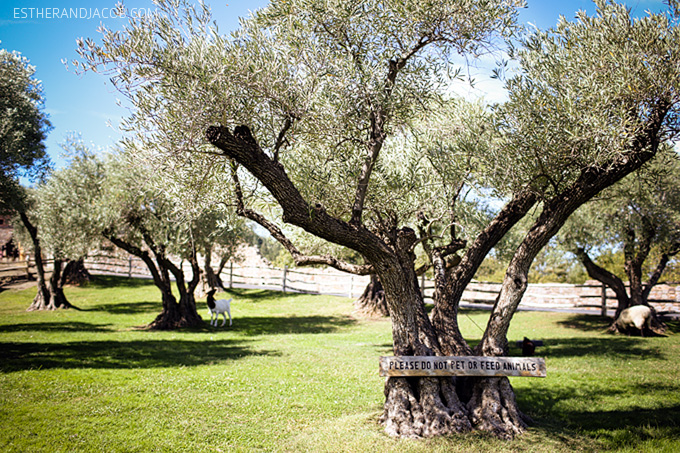 Pin
Have you ever seen a chicken with uggs on? They were so peculiar, I kept following them around to take photos of them.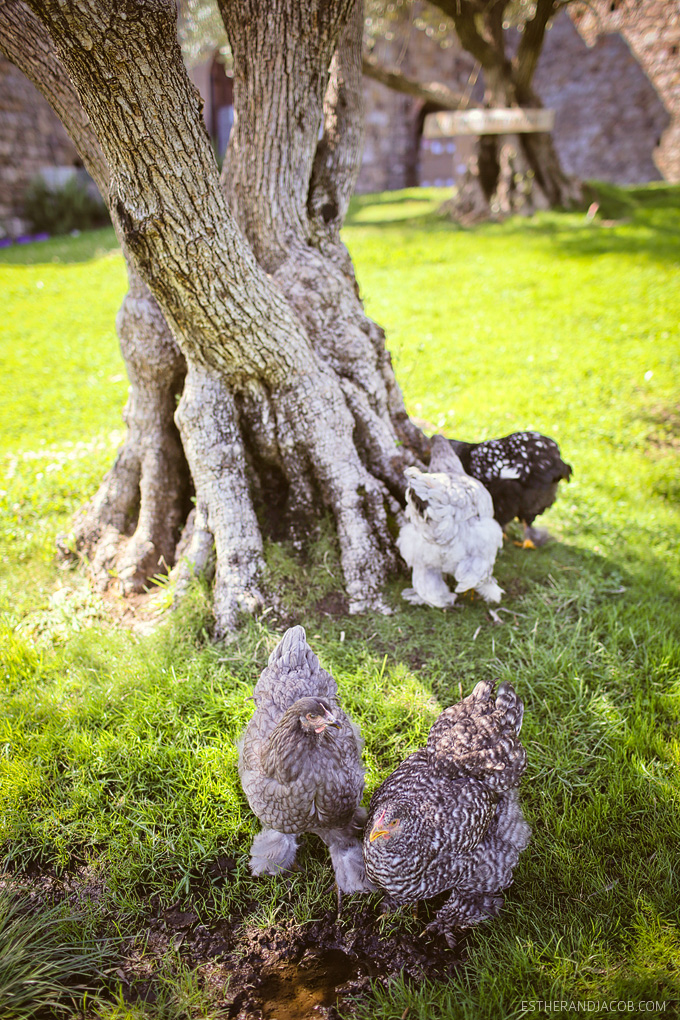 Pin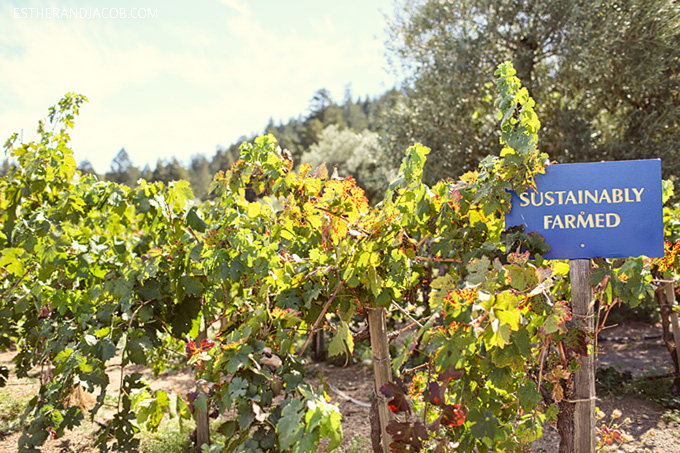 Pin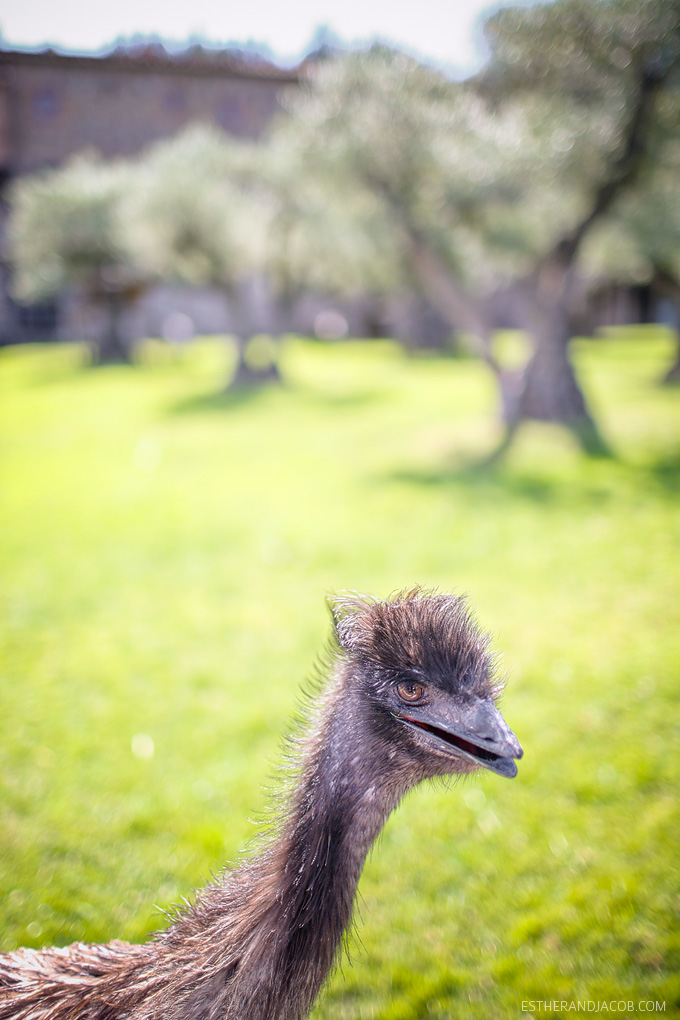 Pin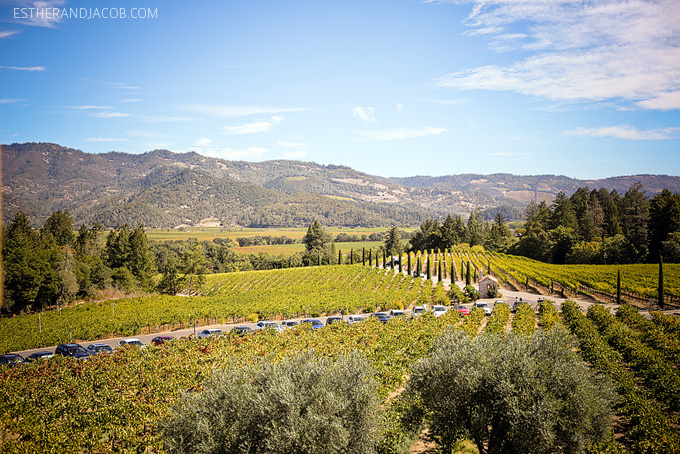 Pin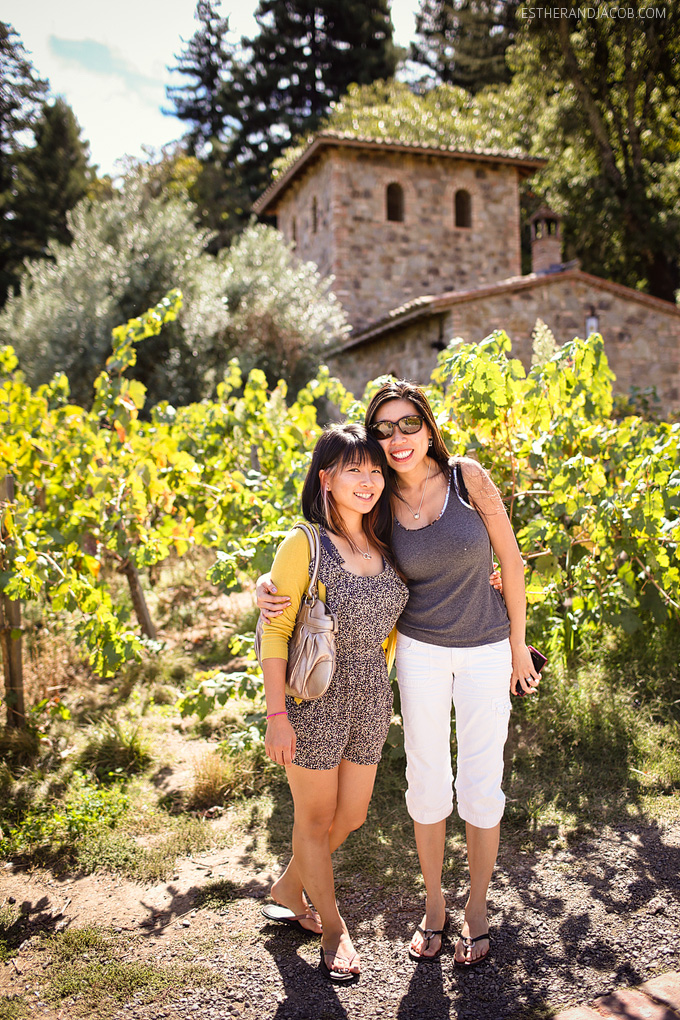 Pin
Overall it was a great experience and our favorite tasting of the day. We liked all the animals. It was crowded, but we didn't have any issues with waiting. The sommelier was friendly. The wines were also great and only available from the castle itself, so we decided to take one home as a souvenir.
Castello di Amorosa address:
4045 N St Helena Hwy Calistoga, CA 94515 | 707.967.6272
Winery Hours: Mar-Oct 9:30-6:00, Nov-Feb 9:30-5:00, Closed December 25
Cost: $20 admission including tasting
Have you ever been to a castle? Not like this.. but a real one! I've always wanted to visit the castles in the countrysides of France, Italy, etc.
For a while now, I've posted up travel posts on Tuesdays and would occasionally refer to them as Travel Tuesday posts, while on Thursdays I would focus on local adventures. Travel is usually high priority on where our spending goes, but this year since we're living in California, we wanted to explore the west coast while we have the chance. There are so many national parks on this side after all! Click on the banner below to see our national travels (and if you scroll back, you can see our international travels as well):


Pin
What are some of your favorite places to visit on the west coast? What do you consider checked off your bucket list and what do you revisit time and time again? I would say napa is one of those places for me that I never get sick of.


Pin