When we visited Arches National Park, we wanted to not only get some good hikes in but also see all the best arches in the park. How can you not see the best arches in Arches?
This post may contain affiliate links, where we receive a small commission on sales of the products that are linked at no additional cost to you. All opinions are always our own. Read our full disclosure for more info. Thank you for supporting the brands that make Local Adventurer possible.
Last Updated: June 22, 2020
9 Most Famous Arches in Arches National Park
With over 2,000 documented arches in the park, you may think you'll be seeing arches everywhere, but most of the 76,519-acre park is filled with lots of other rock formations (luckily, there are plenty of other interesting rock formations to see in between listed at the bottom!).
Also, don't forget to pick up an Annual National Park Pass before visiting.
For arches to even form, there needs to be a set of unique circumstances:
It requires a certain type of rock. Arches NP has Entrada Sandstone, which has spherical grains that form porous rock.
Thick layers of salt deep beneath the surface creates long domes as they bulge upwards and cause cracks in the domes
The perfect amount of rain for erosion. Just a bit more or less rain each year would prevent the arches from forming.
Lastly, the area can't have too many earthquakes or the arches would collapse.
9 Best Arches in Arches National Park
The most famous arch in the park and in the world. This is on the Utah license plate and people come from all over the world just to see and photograph this arch.
Pro Tip: Best times to photograph are dawn (least crowded), dusk, and sunset (most crowded).
This double arch isn't one on top of the other one where it's two on top of each other, this double arch is made of two giant arches next to each other. At the right angle, you can see through both of them.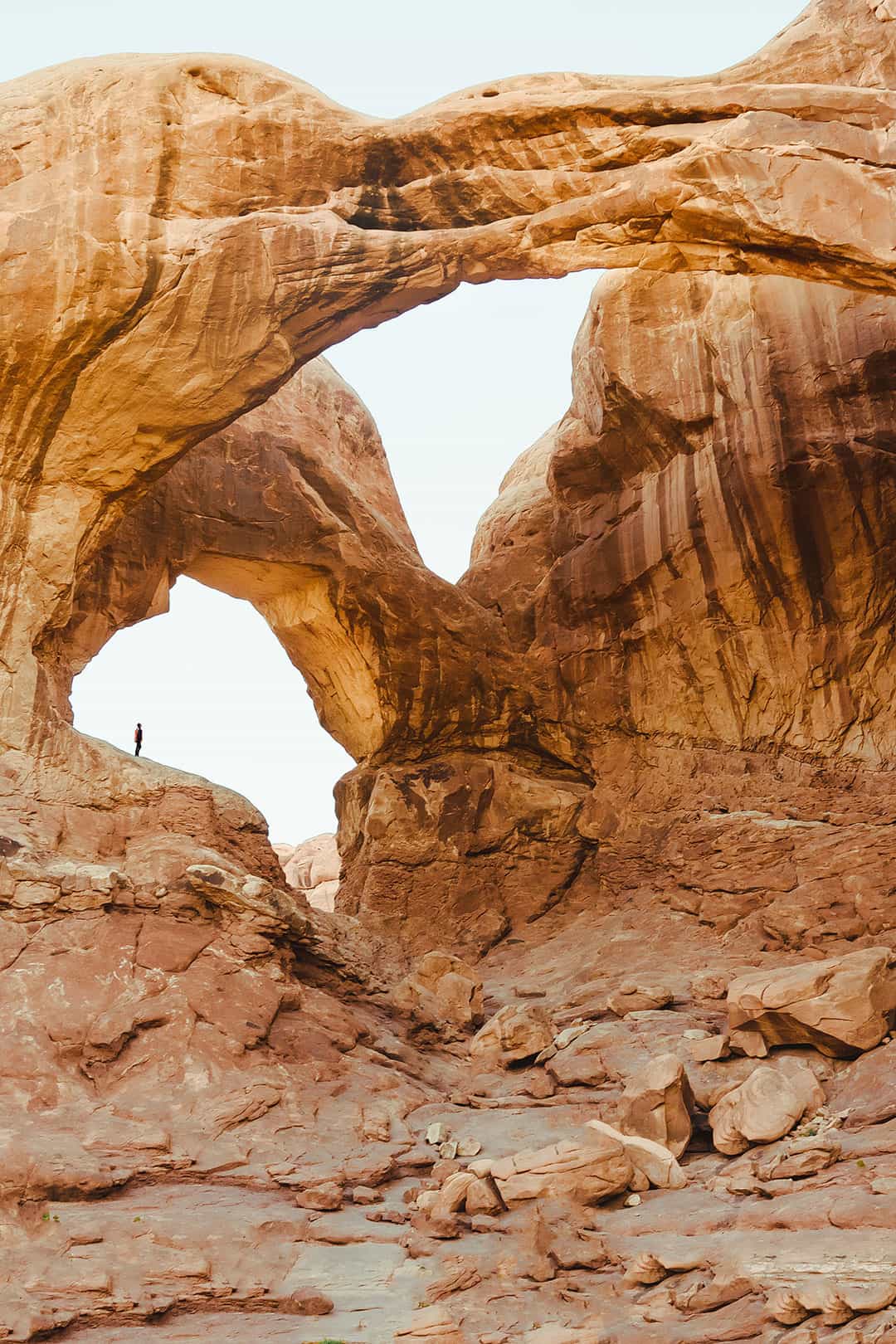 This arch gives you a clear view through to the other side. Most people take photos of Turret Arch framed by the North Window. We didn't go during the optimal time of day for that shot (sunrise), so we took this instead. This one is usually crowded, so you may have to wait a while to get a photo standing in the window.
Just around the corner from the north window is the South Window. This one is elevated on the rocks.
This is another one you can see on Windows Trail that you can easily walk through.
This narrow arch spans the sky along the Devils Garden Trail (highly recommend the hike!).
Not to be confused with Double Arch. What's better than one arch? Two… in O shapes… stacked on each other!
This arch is wide and almost feels like you're walking into a cave. We also loved that the rock formations on the way to the arch were really unique!
This arch is wide and almost feels like you're walking into a cave. We also loved that the rock formations on the way to the arch were really unique!
Other Awesome Rock Formations Worth Seeing
This is an iconic formation at the park that's easily accessed from the main road.
We didn't take the detour hike all the way up to the 150-ft monolith. You can actually see it (to the left in photo) from the main Devils Garden Trail. From what we heard from most people coming back, it wasn't worth the detour. Same view, just closer up.
4. Three Gossips, Sheep Rock, and Courthouse Towers
You can get a view of all three from the La Sal Mountains Viewpoint.
This arch collapsed in 2008, but you can still see the remnants of it.
How to Plan Your Trip for Photography
Labeled with which spots are better for photos during sunrise (R) and sunset (S).
Windows Area: Double Arch (R), North Window (S), South Window(S), and Turret Arch (R)
Delicate Arch is its own hike. Light is best during sunset, but way less crowded during dawn.
Devils Garden Trail: Landscape (R), Double O (R), Navajo, and Private.
Map of the Best Arches in Arches National Park
Have you been to Arches before? Which arch or spot in the park has been your favorite?
Did you enjoy this post? Pin it for later
SEE MORE NATIONAL PARK GUIDES
"Discovery consists not of seeking new lands but in seeing with new eyes" – M. Proust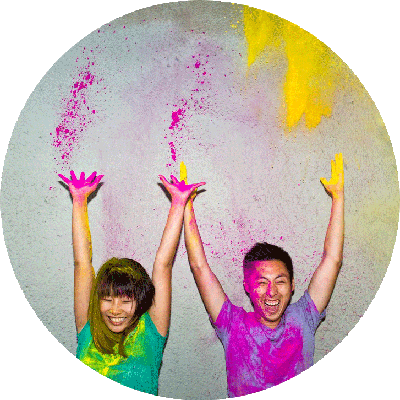 Esther and Jacob are the founders of Local Adventurer, which is one of the top 5 travel blogs in the US. They believe that adventure can be found both near and far and hope to inspire others to explore locally. They explore a new city in depth every year and currently base themselves in Las Vegas.
All articles loaded
No more articles to load